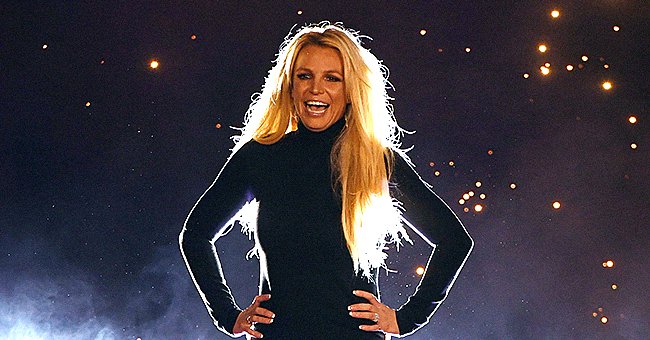 Getty Images
What Happened to Britney Spears' Conservatorship? A Timeline of the Singer's Struggles
Britney Spears spent 13 years under the conservatorship of her father, Jamie Spears. She claimed that he, her family, and her team took advantage of her until the conservatorship ended in 2021.
After her conservatorship ended, Britney Spears began posting more daring photos of herself on social media, of which many were nude pictures. She admitted that her father made her feel unattractive as a child, but she learned to love herself.
Fans had a diverse reaction to Spears's posts, but generally, many supported her. In May 2022, Spears posted a series of nude photos again, noting that they were taken before her pregnancy.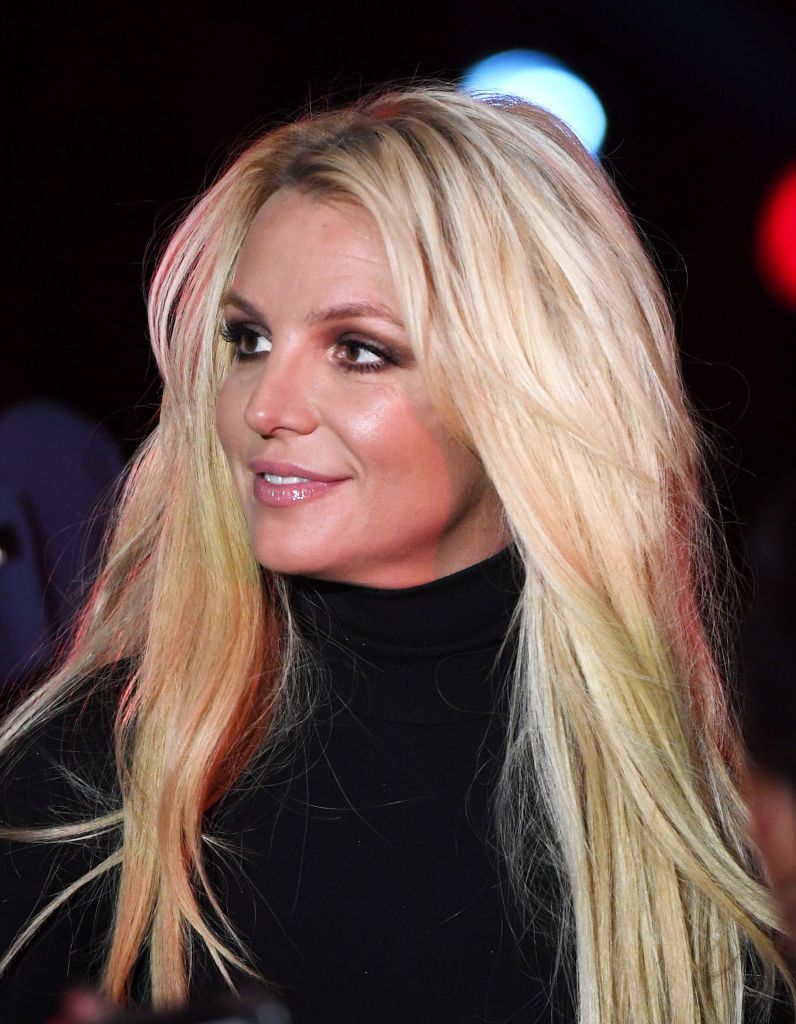 Britney Spears during the announcement of her new residency, "Britney: Domination" at Park MGM on October 18, 2018 in Las Vegas, Nevada. | Source: Getty Images
Spears wrote in one of her other posts: "One thing the conservatorship did to me and one of the things that hurt me the most is that I was always being told I was fat and never good enough," she wrote. "My dad always made me feel like I had to try, try, try. Big time."
The singer may now be asserting her rights after her conservatorship. Let's take a look at the timeline of her journey under her father's rules.
WHY WAS BRITNEY SPEARS IN A CONSERVATORSHIP?
Following her divorce from Kevin Federline and losing custody of both their sons, the pop star began a series of erratic behaviors in public.
The following year, in 2008, she refused to let go of her children and locked themselves in a bathroom, an incident that led to police interference. Spears was later hospitalized under a temporary psychiatric ruling, and a temporary conservatorship became the solution. Her father, Jamie's lawyers, said:
"Her life was in shambles, and she was in physical, emotional, mental, and financial distress."
Eight months later, the conservatorship became permanent. According to the Judge who ruled it, the conservatorship was necessary for Spears's welfare. Her father became a conservator, and his attorney was co-conservator to manage the "Toxic" artist's finances.
For almost a decade, Spears remained mum about the situation until a report in 2021 revealed that she had been standing up for herself behind the scenes.
In 2014, Spears expressed concern over Jamie's standing as a guardian, revealing his drinking and shopping lists, among others.
Two years later, Spears opened up to an investigator and said that she was "sick of being taken advantage of" and felt she was alone in "working and earning money, but everyone around her is on her payroll."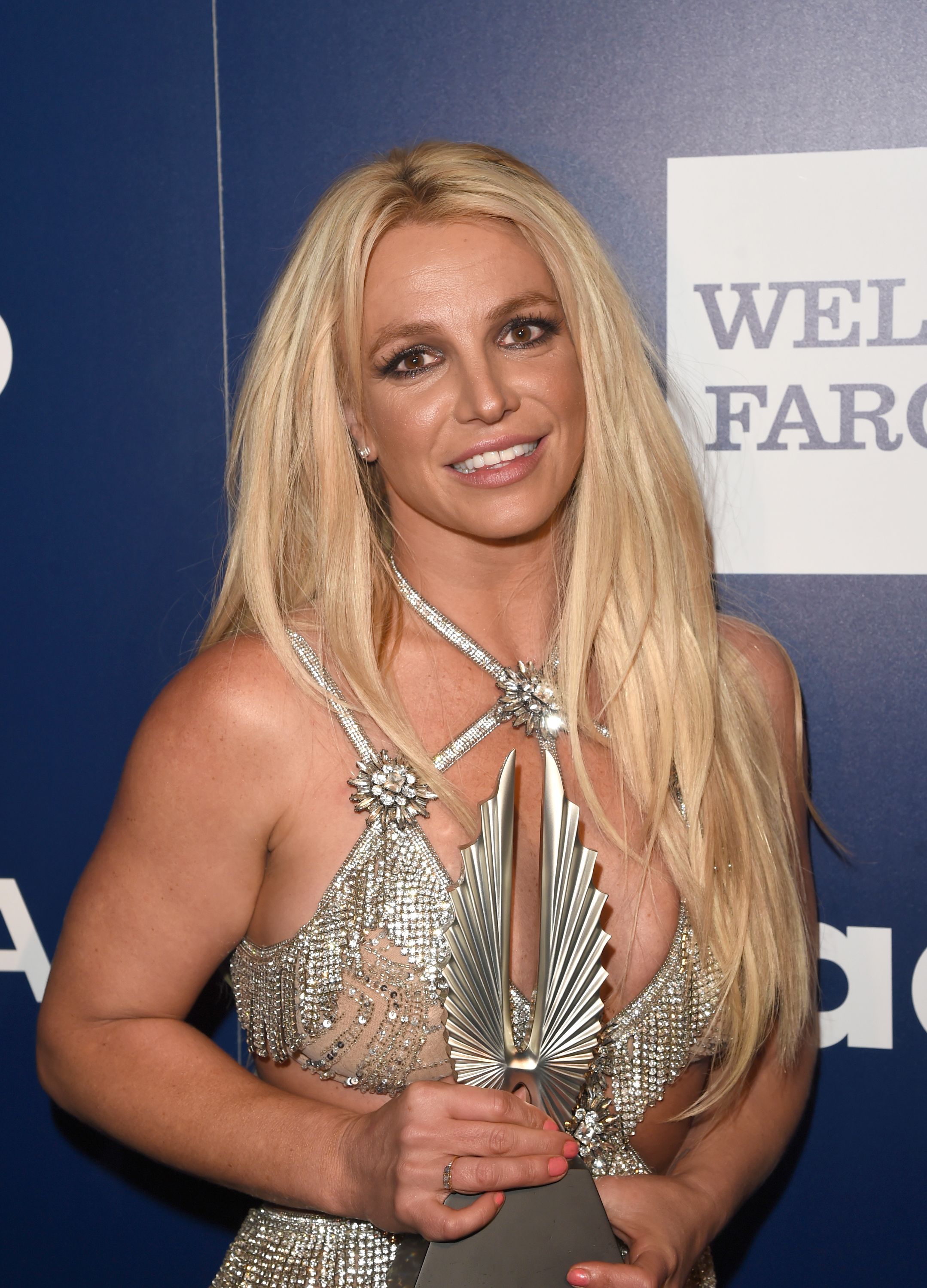 Britney Spears during the 29th Annual GLAAD Media Awards at The Beverly Hilton Hotel on April 12, 2018 in Beverly Hills, California. | Source: Getty Images
In 2019, Spears's father suffered a severe illness, so she took a break from her career. The star entered a mental health facility by April as she allegedly struggled to deal with Jamie's condition.
However, a source claimed that she was actually being held against her will. The following month, Spears reportedly claimed that she was forced to check in to the facility as punishment for a refusal during a rehearsal for her Las Vegas residency.
She further added that she once performed despite a fever of 104 degrees. Her father's camp denied the claims. In September, Jamie was replaced by Jodi Montgomery as conservator because of his declining health.
About a year later, in 2020, Spears requested someone more qualified to fill in his father's role. However, Judge Penny refused to remove Jamie from power despite Spears's fear of him. The Judge instead approved the father splitting his responsibilities with Bessemer Trust.
WHEN WAS THE CONSERVATORSHIP ENDED?
In March 2021, Spears requested to have Montgomery back as her conservator, taking her father's place. Months later, Spears finally stood in court and said:
"I'm not here to be anyone's slave."
Britney Spears during the 29th Annual GLAAD Media Awards at The Beverly Hilton Hotel on April 12, 2018 in Beverly Hills, California. | Source: Getty Images
Spears revealed how she was forced to work against her will continuously and that her father and her team should be behind bars. Several people under Spears's conservatorship began resigning in the following months, including Bessemer Trust, her manager Larry Rudolph, and her lawyer, Ingham.
The bipartisan FREE Act, or the "Free Britney" Act, was introduced in July. South Carolina representative Nancy Mace said:
"The Britney Spears conservatorship, it's a nightmare. If this can happen to her, it can happen to anybody."
Not long after, Spears's new attorney, Mathew Rosengart, filed a petition to replace Jamie as a conservator and instead have CPA Jason Rubin oversee the financials. The filing included a claim from Lynne Spears that Jamie was placing his interest before his daughter's.
Jamie fired back and said there were no grounds for his removal as he carried his responsibilities well. Finally, in August, Jamie agreed to step down from his role as conservator.
The following month, Spears filed a permanent petition to end her conservatorship after 13 long years. By November, a judge ended her conservatorship.
WHAT HAS HAPPENED TO BRITNEY SINCE THE END OF HER CONSERVATORSHIP?
A lot has happened since Spears got her freedom back. She is now expecting a baby with her fiance, Sam Asghari, who has been with her through her conservatorship.
Asghari, a fitness instructor and model, proposed to Spears late in 2021. They have since been happy in each other's company.
Please fill in your e-mail so we can share with you our top stories!