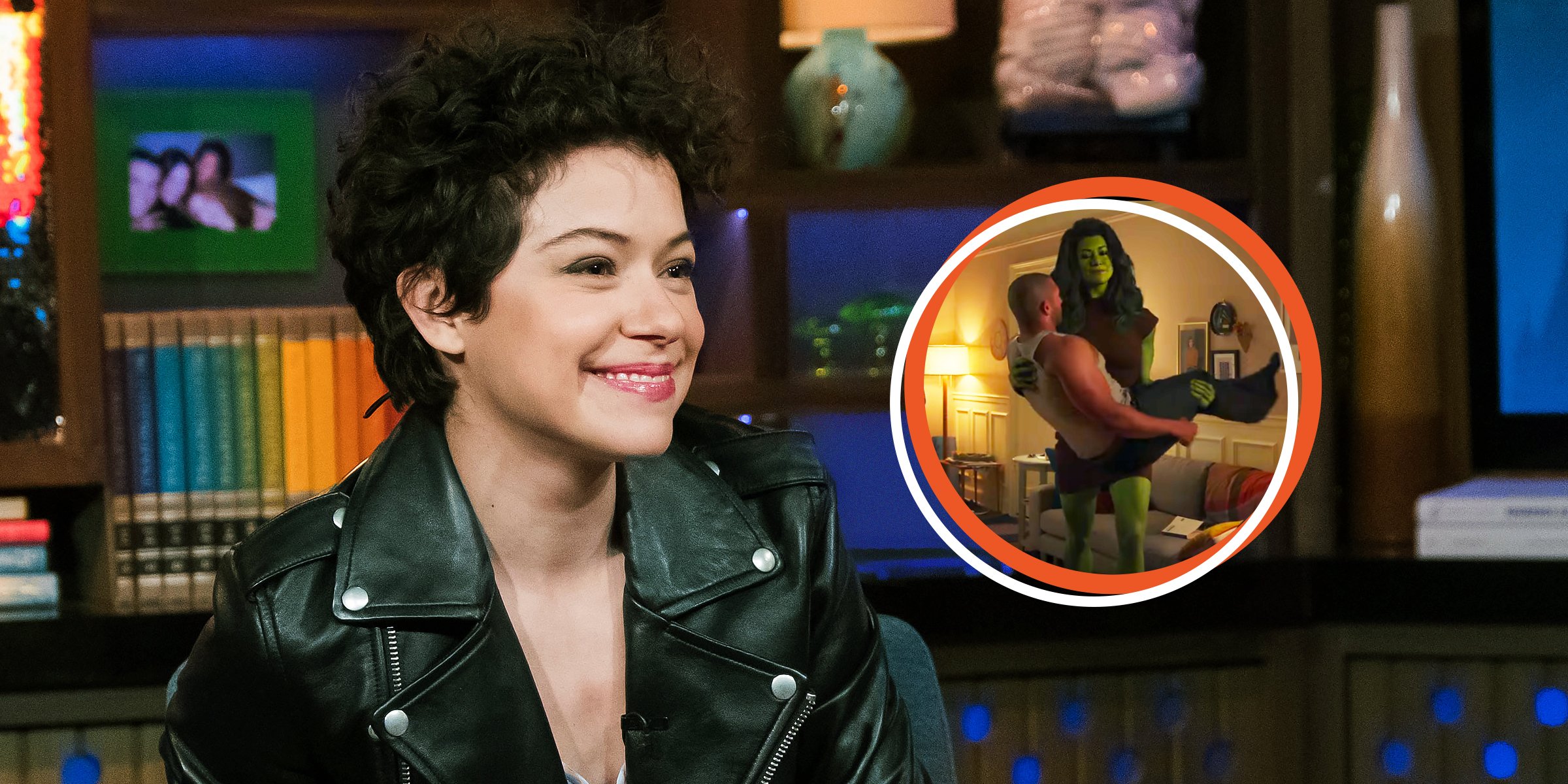 Getty Images | youtube.com/marvel
Who Is She-Hulk In The Marvel Universe?
The "She-Hulk: Attorney at Law" series sparked massive excitement online after Disney+, and Marvel Entertainment released its first action-packed trailer.
Released on YouTube a few days ago, the action-fantasy trailer starts with a view of the city lights and skyscrapers, followed by a line from Dr. Bruce Banner's Hulk, played by acclaimed actor Mark Ruffalo.
"Who's going to protect the world if not for the people like you?" Bruce is heard saying. Later, a muscular woman dressed in a jersey outfit, looking like Hulk's female counterpart, appears in a room.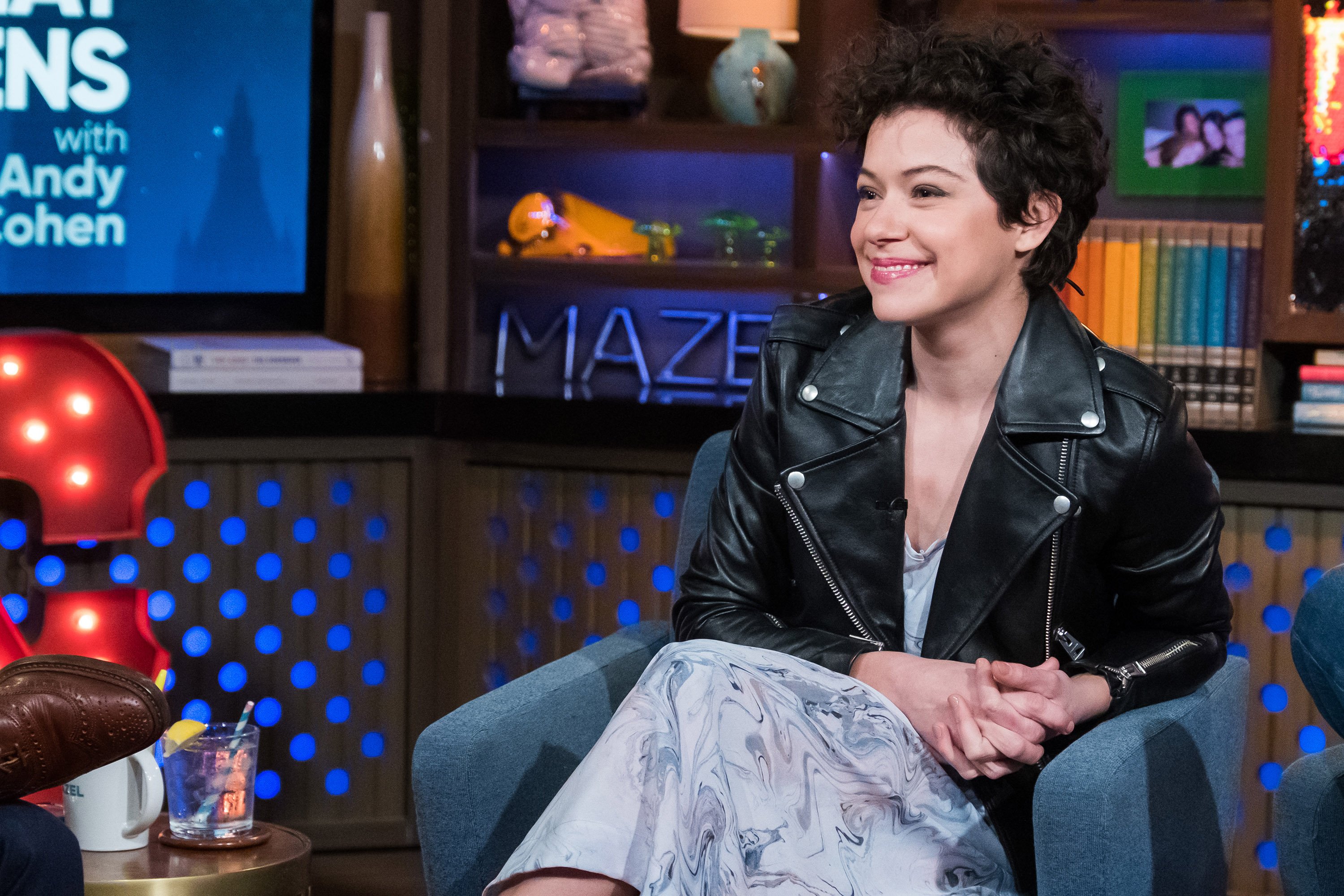 Tatiana Maslany at the "Watch What Happens Live with Andy Cohen" on November 26, 2018. | Source: Getty Images
WHO IS SHE-HULK IN THE MARVEL UNIVERSE?
The woman with incredible strength is She-Hulk, whose real name is Jennifer Walters, one of the brightest defense lawyers in New York City. Acclaimed Canadian actress Tatiana Maslany portrays the newest female superhero.
It is She-Hulk's first time joining the Marvel Cinematic Universe. However, her character actually debuted in the Marvel Comics in the 1980s Savage She-Hulk #1, written by the late Stan Lee.
Lee created She-Hulk in response to the popularity of the late '70s Hulk TV show. Jennifer Walter became She-Hulk after receiving a blood transfusion from Bruce to save her life after she sustained a severe injury.
IS SHE-HULK THE HULK'S DAUGHTER OR GIRLFRIEND?
She-Hulk's presence and real relationship with the iconic Hulk caused quite a stir among movie watchers. Some even thought that she was Hulk's daughter or girlfriend.
She-Hulk turns out to be Banner's cousin. Banner provided her with blood after one of her father's enemies, crime boss Nicholas Trask, left her severely wounded in an assassination attempt.
With an elusive blood type, Jennifer is on the verge of death. But Bruce came to the rescue. But Since Bruce's blood is Gamma-irradiated, Jennifer's body developed the same transformational properties that allowed Bruce to become the Hulk.
At first, Jennifer turns into She-Hulk when she gets angry. But she later gains the ability to control her transformation with the help of Morbius, the Living Vampire, a blood scientist who managed to alter her Gamma-blood.
WHEN WOULD SHE-HULK BE RELEASED?
Excited fans will have to wait for a few more months to watch the series. The much-anticipated show is set to premiere at Disney+ on August 17.
Marvel fans will get to enjoy ten episodes, with appearances from their favorite stars, including Mark Ruffalo, Tim Roth, and Benedict Wong.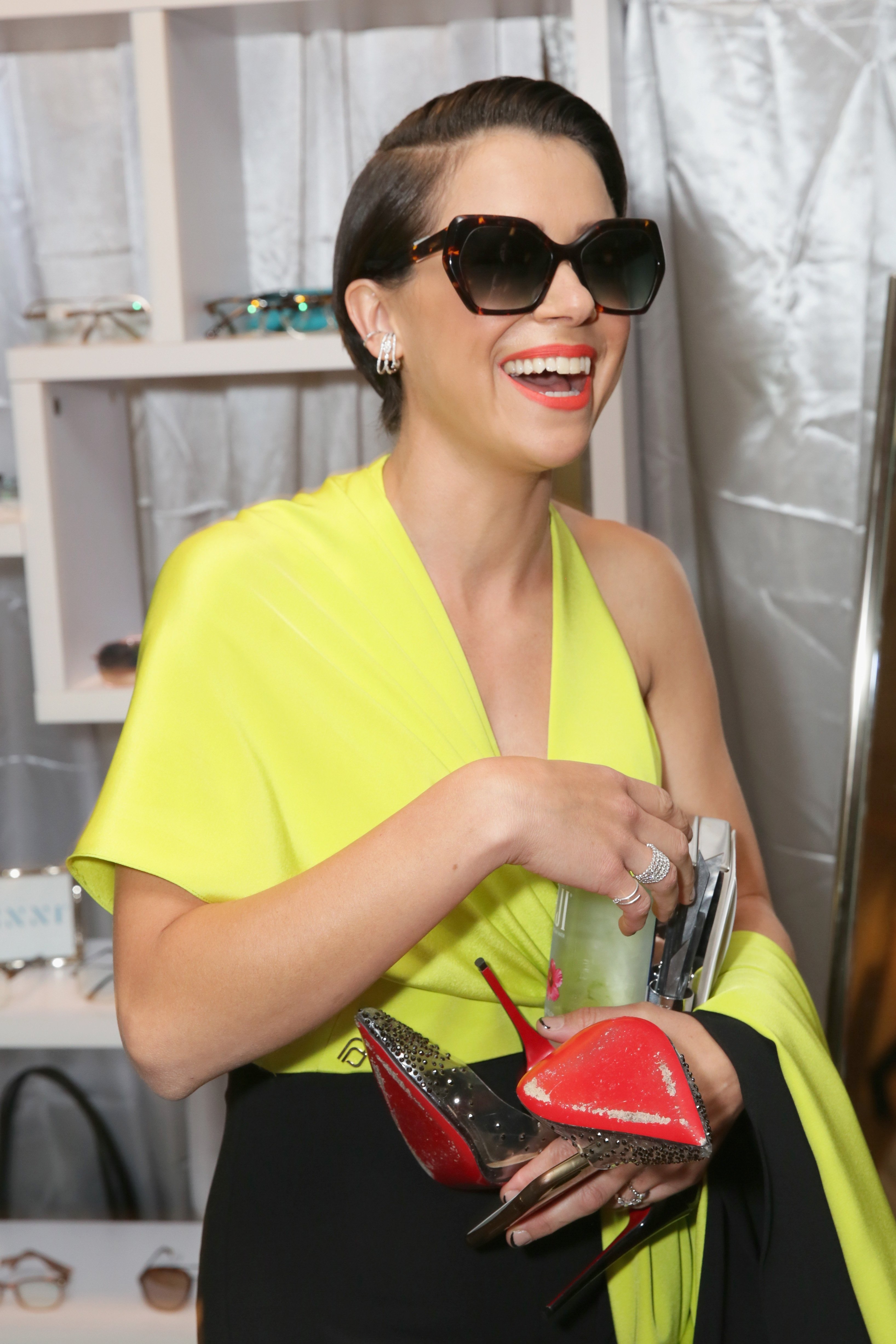 Tatiana Maslany attends Backstage Creations Giving Suite at The 70th Emmy Awards at Microsoft Theater on September 17, 2018 in Los Angeles, California. | Source: Getty Images
Also among the talented cast members are "The Good Place" star Jameela Jamil, Ginger Gonzaga, Josh Segarra, Jon Bass, and Renée Elise Goldsberry.
Most of the episodes were directed by Kat Coiro, who also serves as executive producer alongside Jessica Gao (also the head writer), Marvel boss Kevin Feige Feige, Louis D'Esposito, Victoria Alonso and Brad Winderbaum.
Other minds behind the series are Anu Valia, who directed multiple episodes, and Wendy Jacobson and Jennifer Booth, who are co-executive producers.
Before "She-Hulk," Marvel Studies released "Moon Knight" in March. Another show, "Ms. Marvel," will premiere on June 8. Marvel fans can also look forward to a yet-untitled Halloween special on Disney+ this coming October and "The Guardians of the Galaxy Holiday Special" this December.
Please fill in your e-mail so we can share with you our top stories!