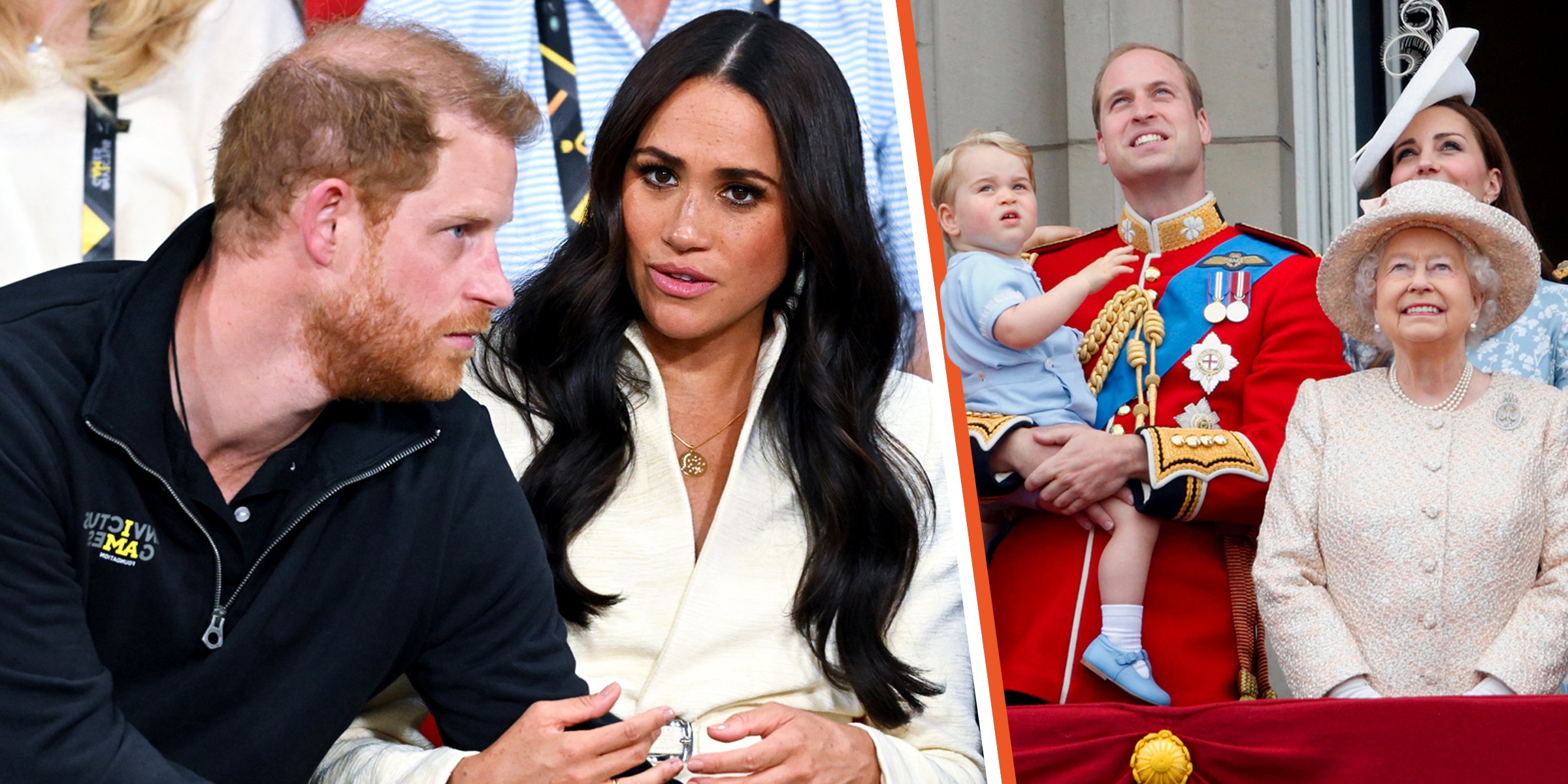 Getty images
Harry & Meghan 'Are Not Welcome' at Queen's Jubilee Claims Columnist — Fans Disagree & Defend Them
Prince Harry and Meghan Markle are getting ready to attend The Queen's Jubilee celebrations in the UK in a few days. While the invite was from the Queen herself, columnist Amanda Platell feels they should not be welcome. Here's why.
After Prince Harry and Meghan Markle's exit from the royal palace, speculation has always followed them concerning their relationship with The Queen. And now, it appears it is time to put all that to rest.
Prince Harry and his wife Meghan Markle's relocated to the US in 2020. Even though Harry returned to bury his grandfather and unveil his mother's statue, Archie has never returned to the Royal Palace, while Lilibet is yet to meet her family.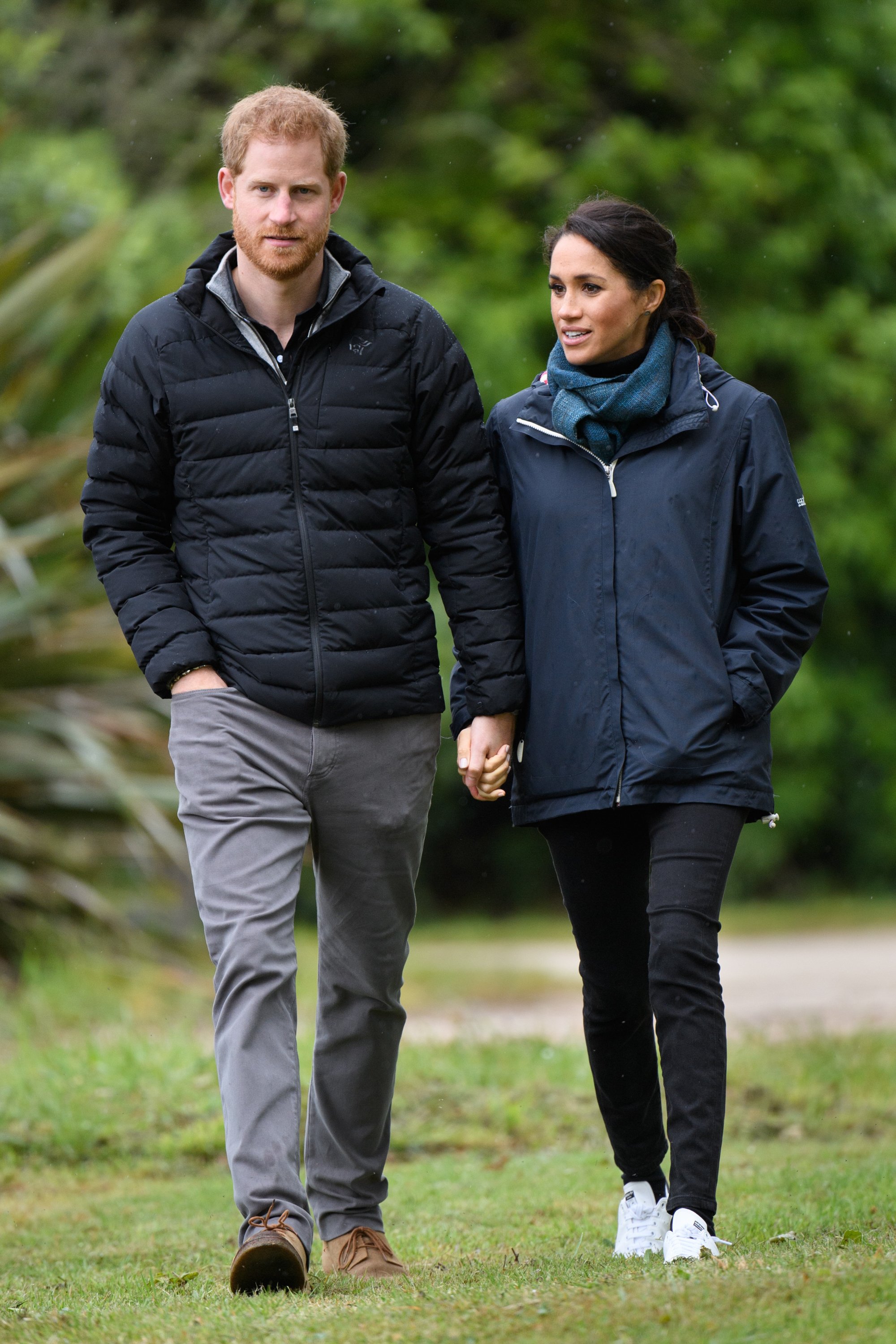 Prince Harry, Duke of Sussex, and Meghan, Duchess of Sussex, visit Abel Tasman National Park on October 29, 2018, in Wellington, New Zealand | Source: Getty Images
However, that is about to change. Harry and Markle have reportedly confirmed that they would return to the UK to celebrate The Queen's Platinum Jubilee with their children.
The couple will travel to the UK in June to be part of the Trooping the Color ceremony. However, since they are no longer working royals, Harry and Markle will not appear on the Buckingham Palace balcony as part of the lineup.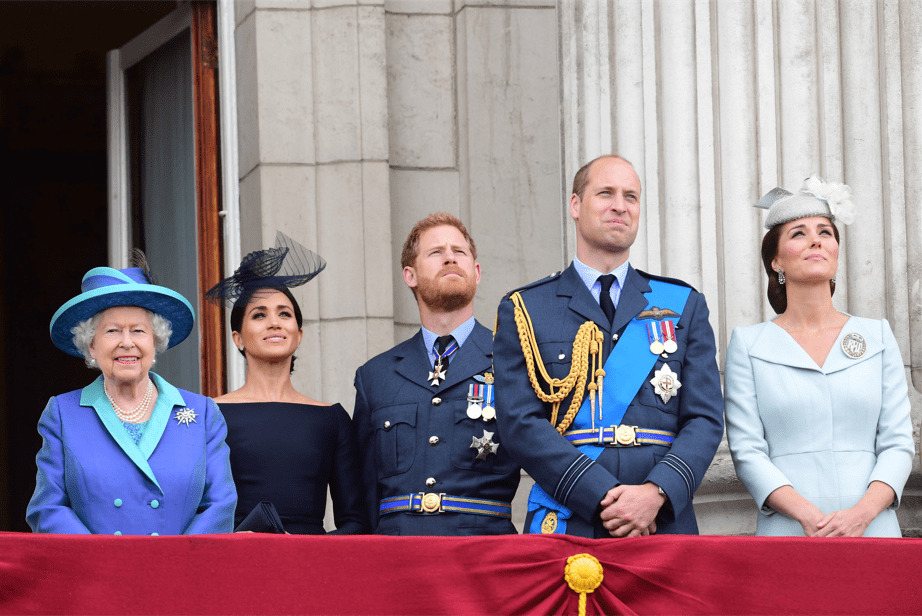 Queen Elizabeth II, Meghan Markle, Prince Harry, Prince William, and Kate Middleton watch the RAF 100th anniversary flypast from the balcony of Buckingham Palace on July 10, 2018 in London, England | Source: Getty Images
The Sussex, who will bring along their two children, are expected to maintain a low profile during the celebration to avoid drawing attention to them and away from the June 2 celebration. "Royally Us" cohost Christine Ross says, as Marie Claire reports:
"Meghan and Harry will be there for the celebrations. I think that they will mostly take part in private celebrations. I don't think we're going to see them very much, to be honest."
THE QUEEN WILL FINALLY MEET HER GRANDDAUGHTER LILIBET
The celebrations will also mark the first time for the Queen and other royal family members to meet Harry and Markle's daughter Lilibet Diana. Born after Sussex's big move to the US, Lilibet is yet to meet most of her cousins and uncles.
So far, only Harry's cousin Princess Eugenie, her husband Jack Brooksbank, and their son August have met Lilibet. They stayed with the Sussex at their Montecito home in February during their US tour.
It is thus exciting for Harry and Markle that Lilibet will be meeting The Queen and most of the family, and The Queen will get to bond with her great-grandchildren.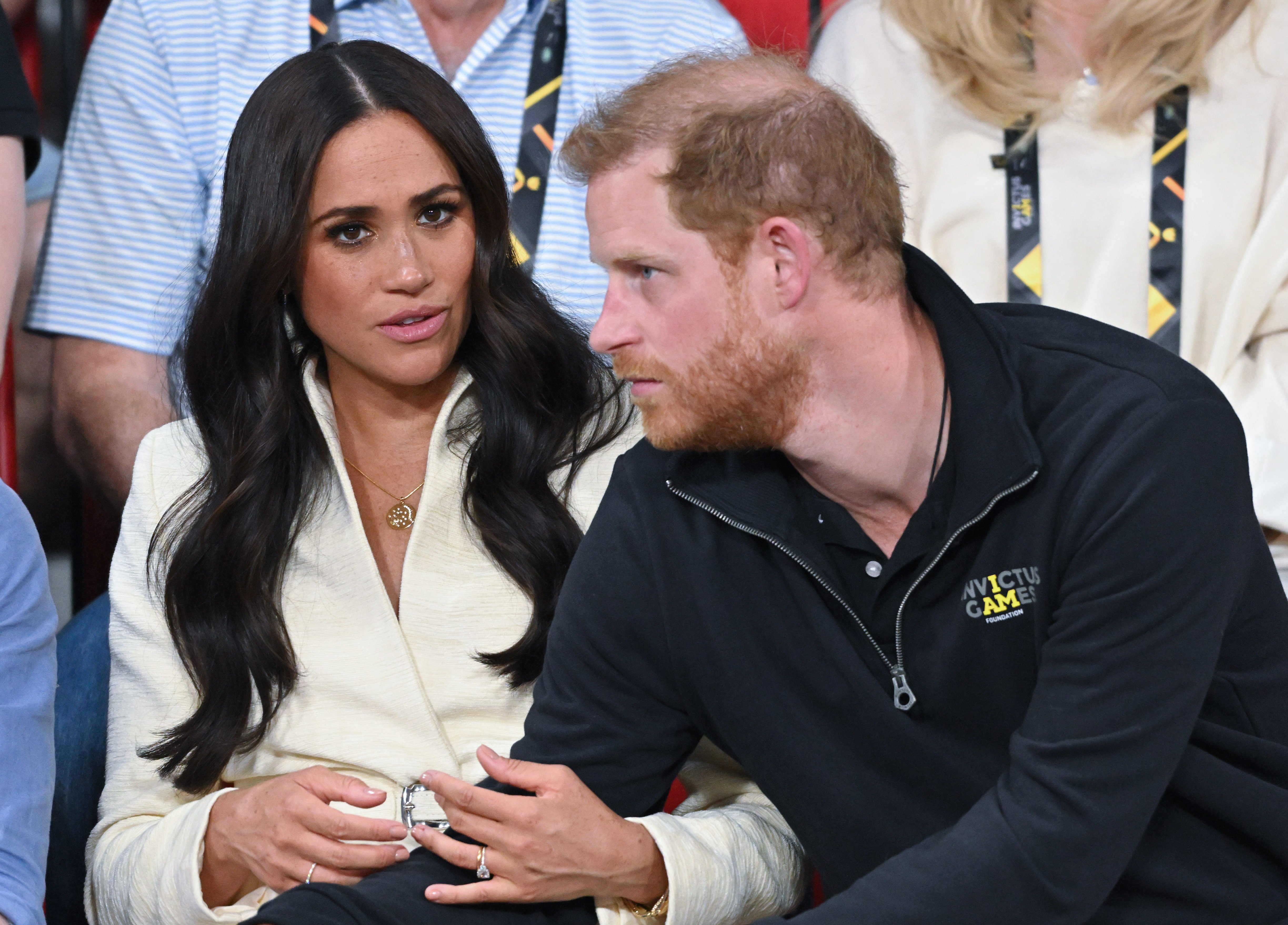 Prince Harry, Duke of Sussex and Meghan, Duchess of Sussex, at the Invictus Games at Zuiderpark on April 17, 2022 in The Hague, Netherlands | Source: Getty Images
Coincidentally, the June 4 weekend will also mark Lilibet's first birthday, and it will be exciting for the family to celebrate that milestone together.
The timing appears to be perfect, and The Queen has reportedly cleared her diary for the birthday celebration set to happen at Frogmore House, where the young family will be staying during their 4-day visit.
Initially, The Queen planned on attending her favorite sport, the horseracing Derby event in Epsom, Surrey. However, three of her lucky horses have pulled out of the race, and she will instead spend the day bonding with Archie and Lilibet.
HARRY AND MARKLE WERE TOLD THEY WERE 'NOT WELCOME'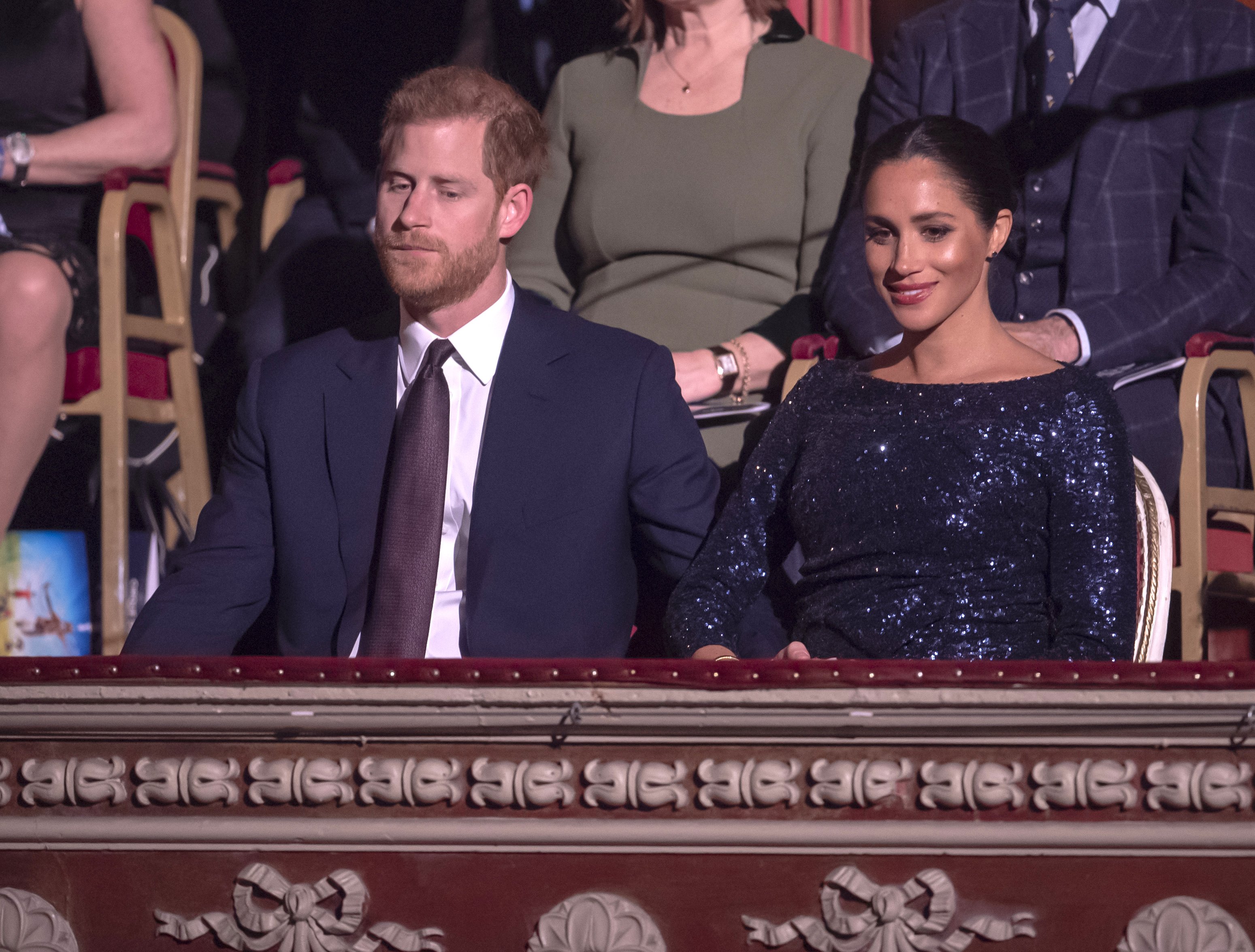 Prince Harry and Meghan Markle at Royal Albert Hall on January 16, 2019 in London England | Source: Getty Images
As is often the case, every move that Harry and Markle make will always face criticism, and their expected visit to the UK is no different. While some support the decision, others feel strongly against it.
Journalist Amanda Platell feels how Markle handled the recent tragedy in a school in Texas should be a sign that she should not be welcome at the Jubilee celebrations as she will do something to overshadow the Royal Family.
Platell shared that Markle flew "privately" into the memorial of the school massacre, where 19 students and two teachers died. While it should have been a private affair, she had an army of photographers snapping their cameras as she lay down the flowers, and somehow the photos found their way around the world.
Platell compared the incident to Kate Middleton's visit to South London for the vigil of Sarah Everard. The duchess had one female protection officer as she laid daffodils handpicked from her home.
Unlike Markle's case, there were no cameramen except for the one bystander that caught the visit on a mobile phone. Platell feels Markle should have done it like Middleton.
"It would have been better, then, to have arranged to privately meet the mothers of the murdered children instead of appearing so poignantly in front of the world's press." She wrote.
Now Platell claims that Markle and Harry are "not welcome" at the Jubilee celebrations because she feels they will draw attention to themselves. She wrote on DailyMail:
"I believe I speak for many when I say: Harry and Meghan, you are not welcome. Please just stay away."
Following the couple's March 2021 tell-all interview with Oprah that raised much controversy, Platell wondered if they would bring along Oprah for the much-anticipated visit, writing: "Will Oprah Winfrey fly in with them to rain on the Queen's parade?"
Some fans agree with Platell. One felt that Harry and Markle had accorded the UK and the monarchy little respect and wondered why they would be received with open arms when they visited. The fan felt the couple would only stir up drama during their brief visit.
However, despite some agreeing with Platell, others thought she was being too hard on the Sussex and should let them attend the celebrations. One fan asked Platell to mind her business and respect The Queen's wishes instead of stirring up trouble.
Another felt the Sussex's attendance was without question as Harry was still part of the family. However, they insisted that Harry and Markle should only attend the private functions and leave the rest to the working royals.
An angry fan defended Harry and Markle, telling Platell to stay out of their business. She shared that the Sussex were coming as beloved family members to celebrate a rare event with The Queen. She added that The Queen decided to invite them, and they were welcome.
Another fan felt that the media presence notwithstanding, Harry was family and was welcome to his grandmother's celebrations. However, the fan felt the couple's presence would overshadow the day's primary focus.
Please fill in your e-mail so we can share with you our top stories!