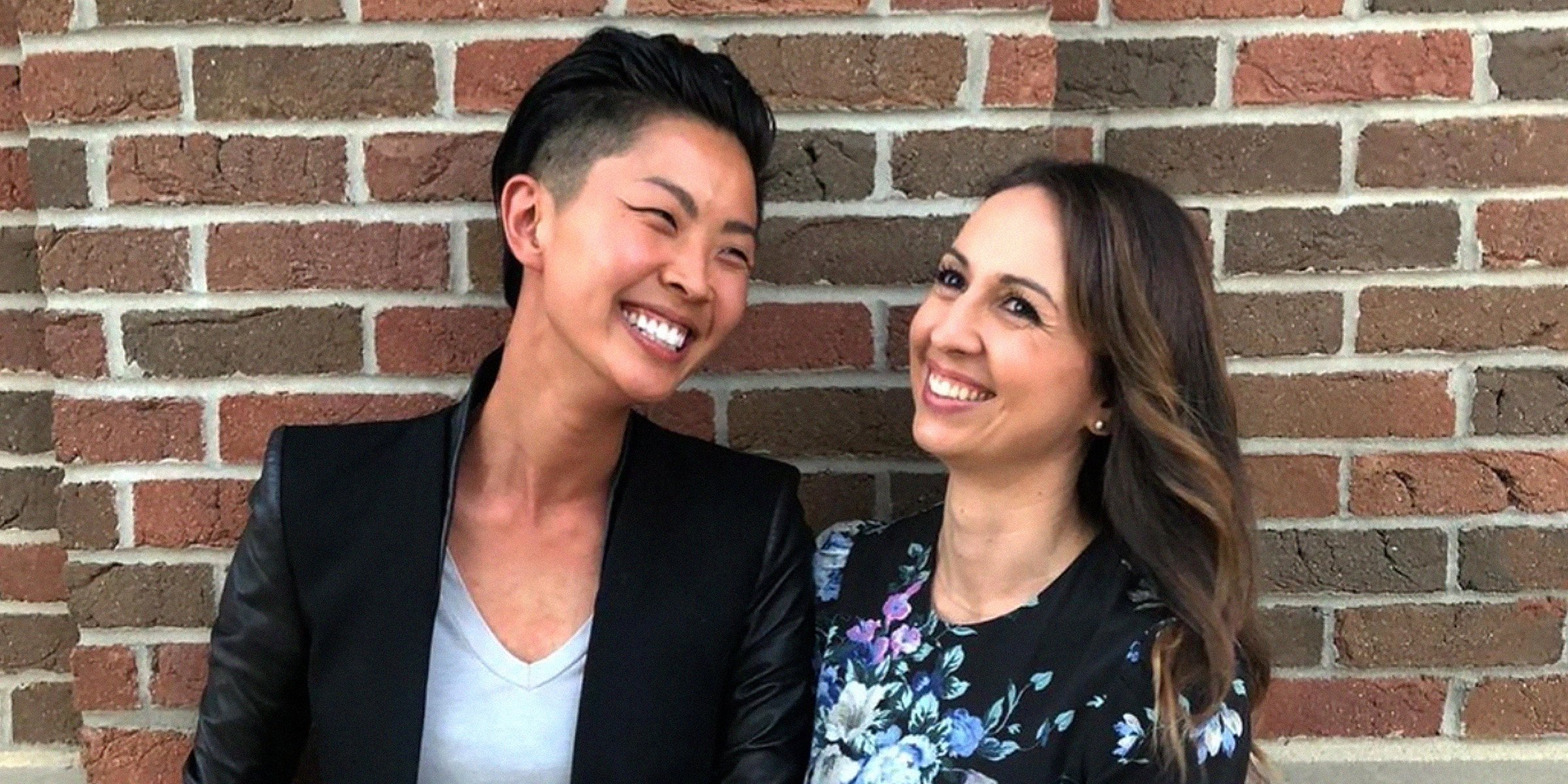 Instagram.com/kristenlkish
'Top Chef' Kristen Kish's Wife: Inside Her Love Story with Bianca Dusic
Kristen Kish ascended to celebrity chef status in 2012 after winning the culinary show "Top Chef: Seattle." Although she has since focused on padding her resume, the chef also has a beautiful love story with an adorable wife in it.
Kristen Kish, a former employee at a Boston restaurant, became a household name after appearing on "Top Chef" tenth season. Kish won the competition, giving her the leverage to build a successful career.
Fortunately, the culinary expert grabbed the opportunity and has constantly updated her resume by garnering experience and featuring in culinary shows, including TruTV's cooking contest, "Fast Foodies."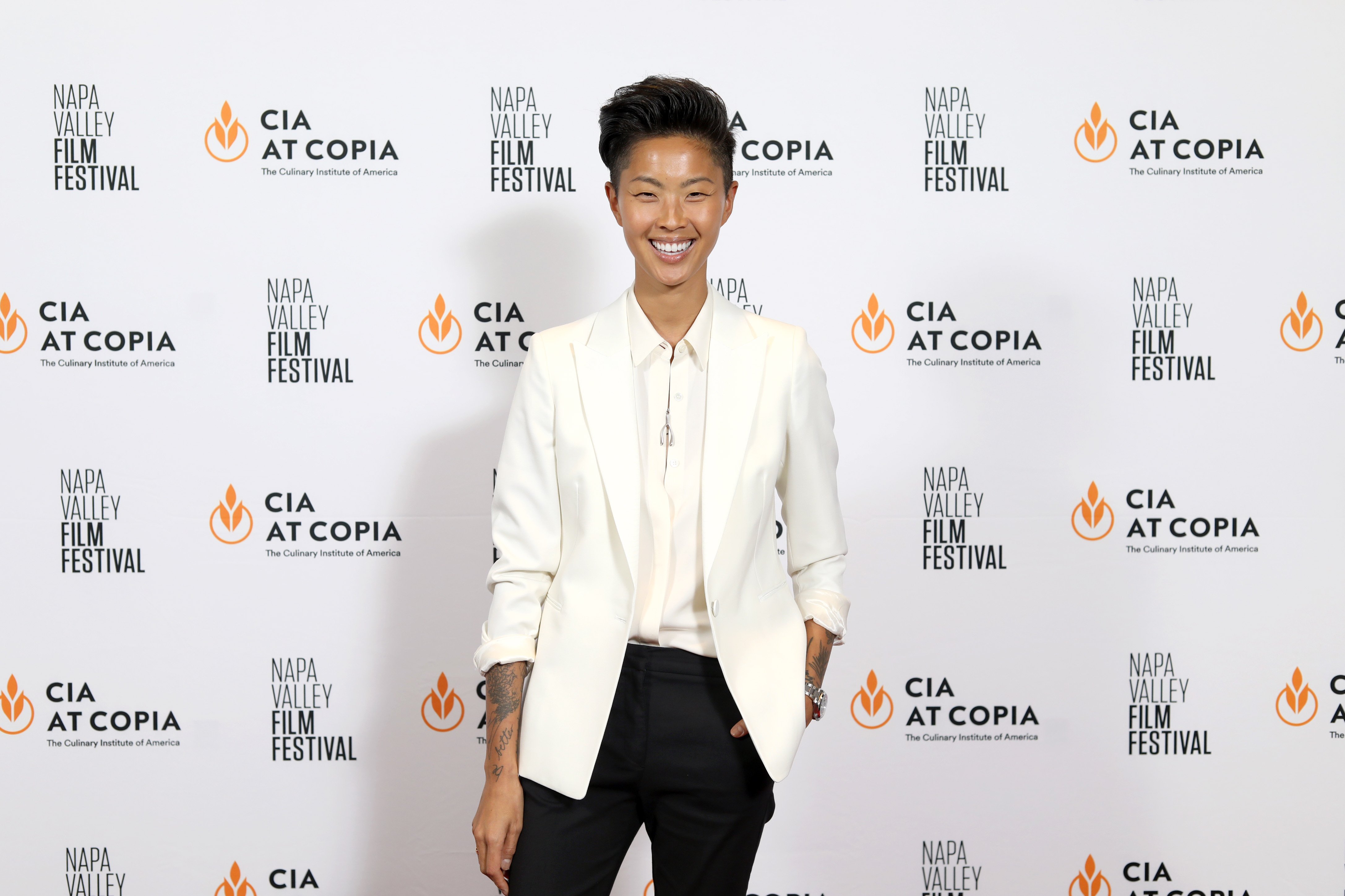 Co-host Kristen Kish attends a screening, Q&A and dinner for Netflix's Iron Chef: Quest for an Iron Legend hosted by Napa Valley Film Festival and the Culinary Institute of America at Copia on June 15, 2022 in Napa, California. | Source: Getty Images
Currently, she has another hat on her head as the co-host of a new cooking competition series dubbed "Iron Chef: Quest for an Iron Legend" on Netflix. Kish believes she is allowed to be herself on this show and is thankful for the opportunity.
The celebrity chef who recently appeared on the "Top Chef" series remembers that the show paved the way to her success. In her words:
"There's so much I owe to 'Top Chef.' Even getting me to this position of being able to co-host 'Iron Chef.' Like, I wouldn't be doing this if it weren't for that."
Now 38, and a successful chef making history as the first woman of color to win the show, Kish remains passionate about her calling, which began many years ago.
She was born in South Korea but adopted by American parents. During her childhood, she became acquainted with cooking by watching several shows on TV.
When she got older, Kish attended the Le Cordon Bleu in Chicago and later worked with the reputable restauranteur Barbara Lynch.
Still, Kish did not feel fulfilled until she went to "Top Chef," where she showcased her unique talent and established a groundbreaking history.
Apart from cooking, the chef uses her platform to advocate for the inclusion of women in the kitchen and in media.
Away from her professional lifestyle is Kish's adorable love story with her wife, Bianca Dusic. The pair have been together for a few years but only got married last year.
KRISTEN KISH MARRIED: GET TO KNOW HER BEAUTIFUL WIFE, BIANCA DUSIC
Like Kish, Dusic, an Australian native, is also an accomplished woman. She works at Standard Hotel as the vice president of food & beverage. Not much is known about her except her involvement with the "Top Chef" star.
The pair got engaged in 2019, and last year, Kish shocked her fans with a post declaring that they married over the weekend.
The couple were dressed in matching colored outfits, invited their family to a small wedding in their backyard, and exchanged vows with the Justice of Peace presiding over their ceremony.
After their wedding, they designed their new Connecticut home by teaming with AllModern. During the process, Kish confessed that she was not interior-decor savvy, unlike her partner.
However, the women maintained a balance while planning the look for their home. According to the chef:
"Bianca, on the other hand, is more into texture and pattern. I lean towards minimalism (a.k.a. not very homey). We agreed to find a middle ground as our starting point, and over time, we will add more. If I tiptoe into it, it feels less jarring!"
Apparently, their tastes are not the only different traits. While Kish loves to serenade her lover with sweet words online, Dusic chose to keep things private, running a private Instagram account.
Still, they are a power couple, as they support each other immensely—the VP shares her partner's likeness for food. During the pandemic, they created content online, sharing their comfort food for the period.
KRISTEN KISH CAME OUT AS A LESBIAN IN 2014: HERE'S WHAT SHE SAID ABOUT HER SEXUALITY
Kish's admittance of her sexuality came after winning "Top Chef." While speaking in an interview, the culinary expert explained that she waited that long because of her insecurities.
Finally, falling in love gave her the confidence to own her sexuality. Although the relationship did not work, she remains grateful for the experience, as it was "the push" she needed—something she has grown to enjoy.
Please fill in your e-mail so we can share with you our top stories!