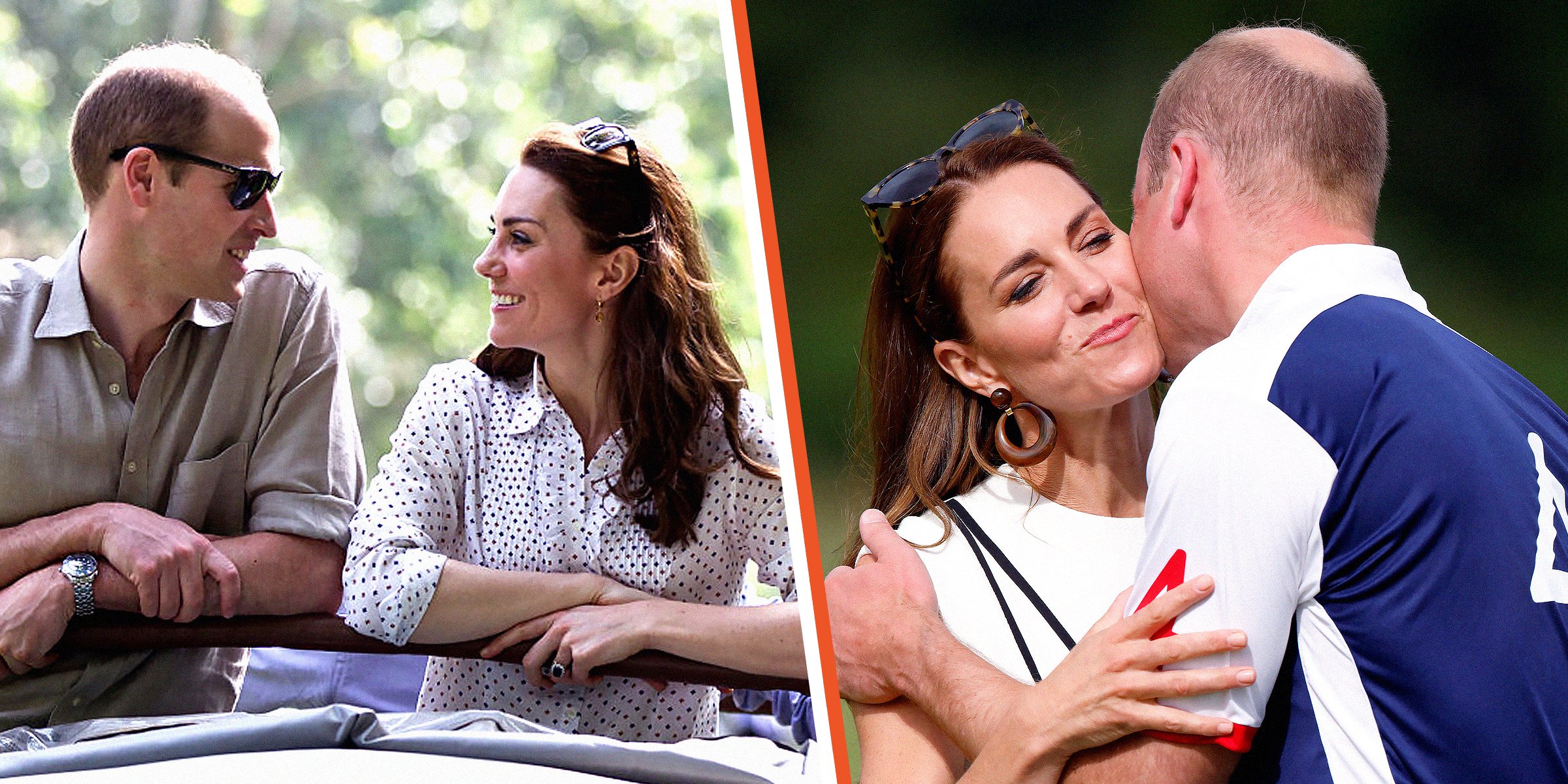 Getty Images
Prince William & Kate Middleton Have 'Very Loving' and 'Flirtatious' Relationship, Expert Says

Married for over a decade, Prince William and Kate Middleton have a loving relationship. Despite having three children, the royal couple strives to keep the flames of their romance burning.
The world stopped on April 11, 2011, to witness Kate Middleton exchange vows with Prince William at a beautiful wedding ceremony. Their nuptials, described as the wedding of the century, saw the two exchange vows in Westminster Abbey.
It was witnessed nationwide, with several organizations across the UK observing a public holiday. While millions watched the wedding on live broadcast, about 2000 selected people were privileged to grace the event.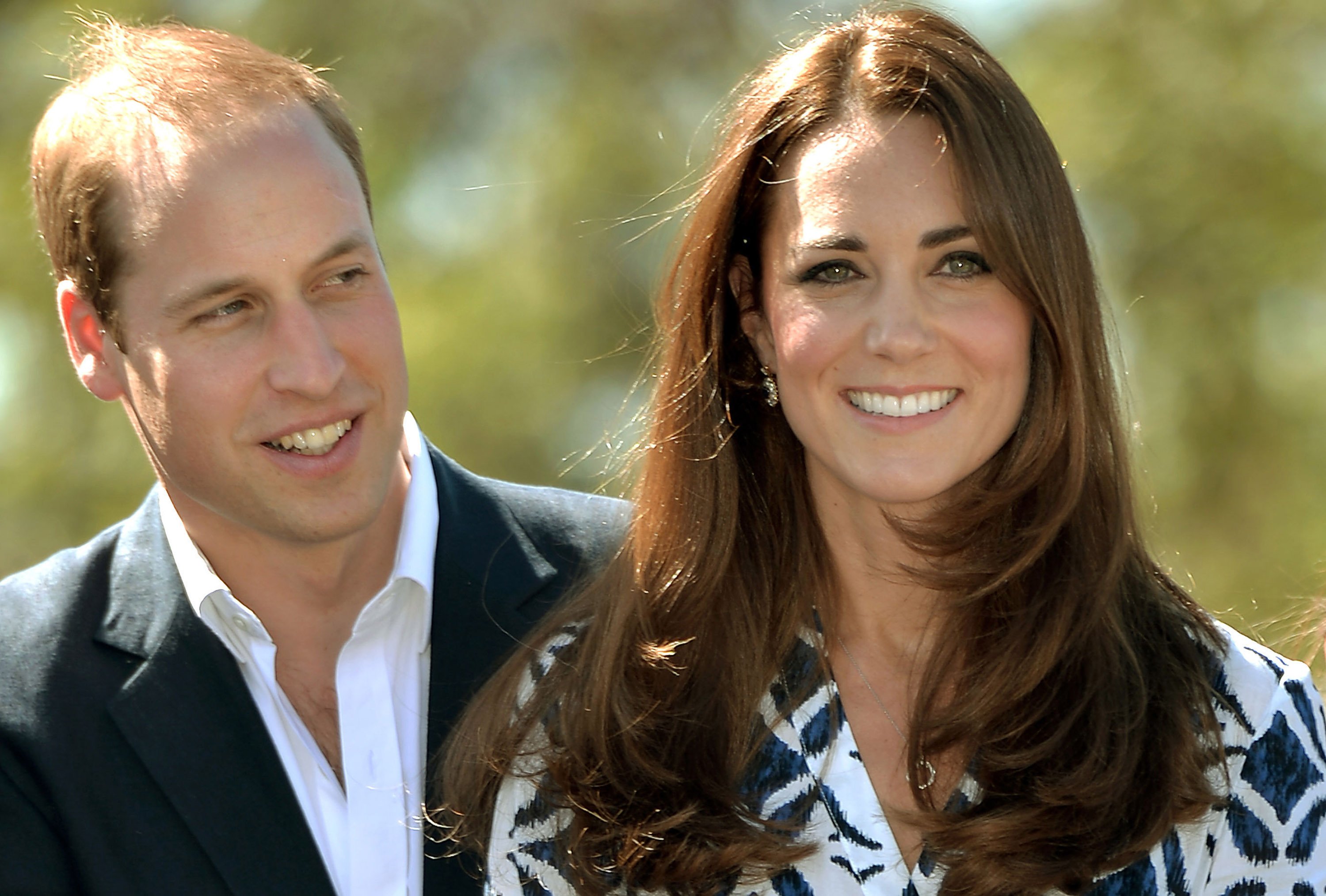 Prince William and Kate Middleton on their tour to New Zealand and Australia in 2014. | Source: Getty Images
Public figures like Joss Stone, David and Victoria Beckham, and Rowan Atkinson made the guest list. Before these figures, the royals, and the rest of the world, Middleton said "I Do" to her prince charming in her Sarah Burton and Alexander McQueen-designed wedding dress.
Although the historic moment happened about 11 years ago, the royal couple geared off their romance long before that. The twosome first crossed paths in 2001 while attending the same university.
They began dating soon after, following Middleton's breakup with her then-boyfriend. For the longest time, the lovebirds strived to keep their relationship private.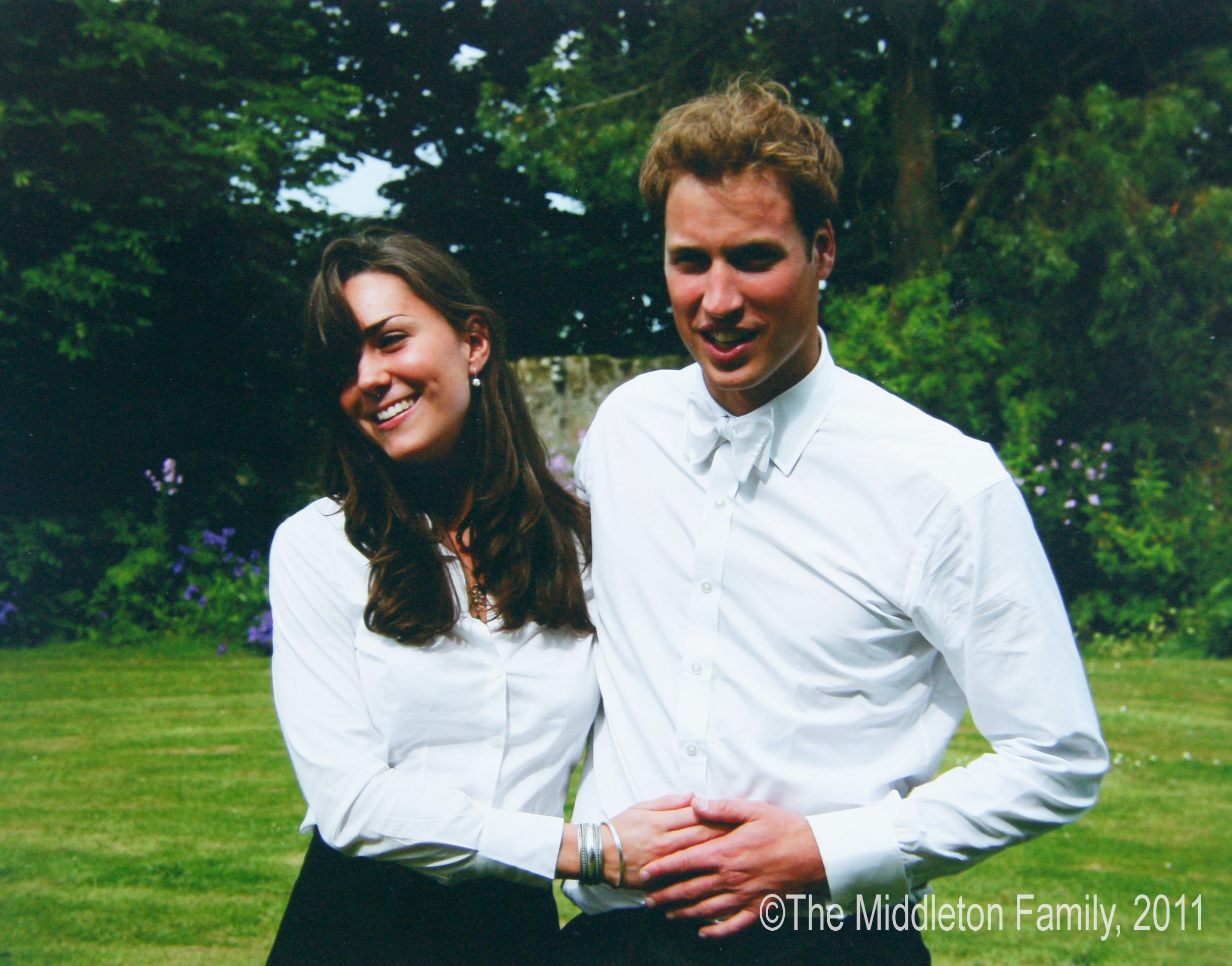 Prince William and Kate Middleton on their graduation day from St. Andrew's University on June 23, 2005 in Scotland. | Source: Getty Images
But rumors of William's relationship with a mystery lady soon surfaced. Before long, the internet was overflowing with questions attempting to unveil Kate Middleton's identity.
Williams and Middleton eventually parted ways. But after the brief split in 2007, true love prevailed, leading the duo back to each other's arms.
Although the sudden publicity never blew over, they have remained inseparable. In 2010, the Duke of Cambridge proposed to his sweetheart while vacationing in Kenya. He popped the big question using a ring that belonged to his late mom, Princess Diana.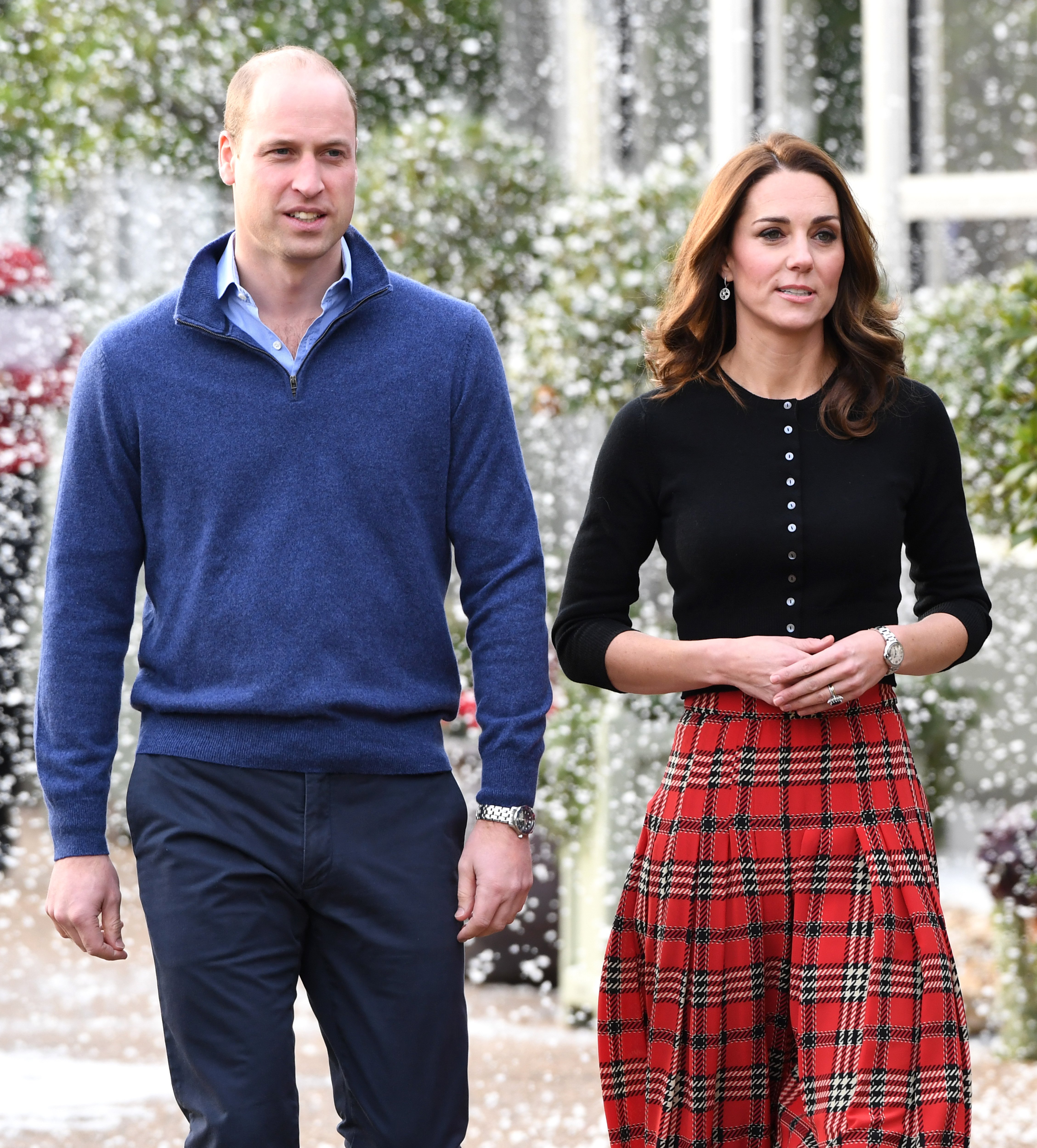 Prince William and Duchess Kate at Kensington Palace on December 4, 2018, in London, England | Source: Getty Images
Their marriage followed barely a year later, officially earning the royal bride, Kate Middleton, the title the Duchess of Cambridge. Since tying the knot, the 40-year-old has gracefully stepped into the role of Duchess.
Aside from honoring official royal events, she remains an amazing mom to their three children, Prince George, Princess Charlotte, and Prince Louise, who they welcomed in the last decade. Notwithstanding, the royal couple are still in love, living out their relationship to the fullest.
NAVIGATING DIFFICULT MOMENTS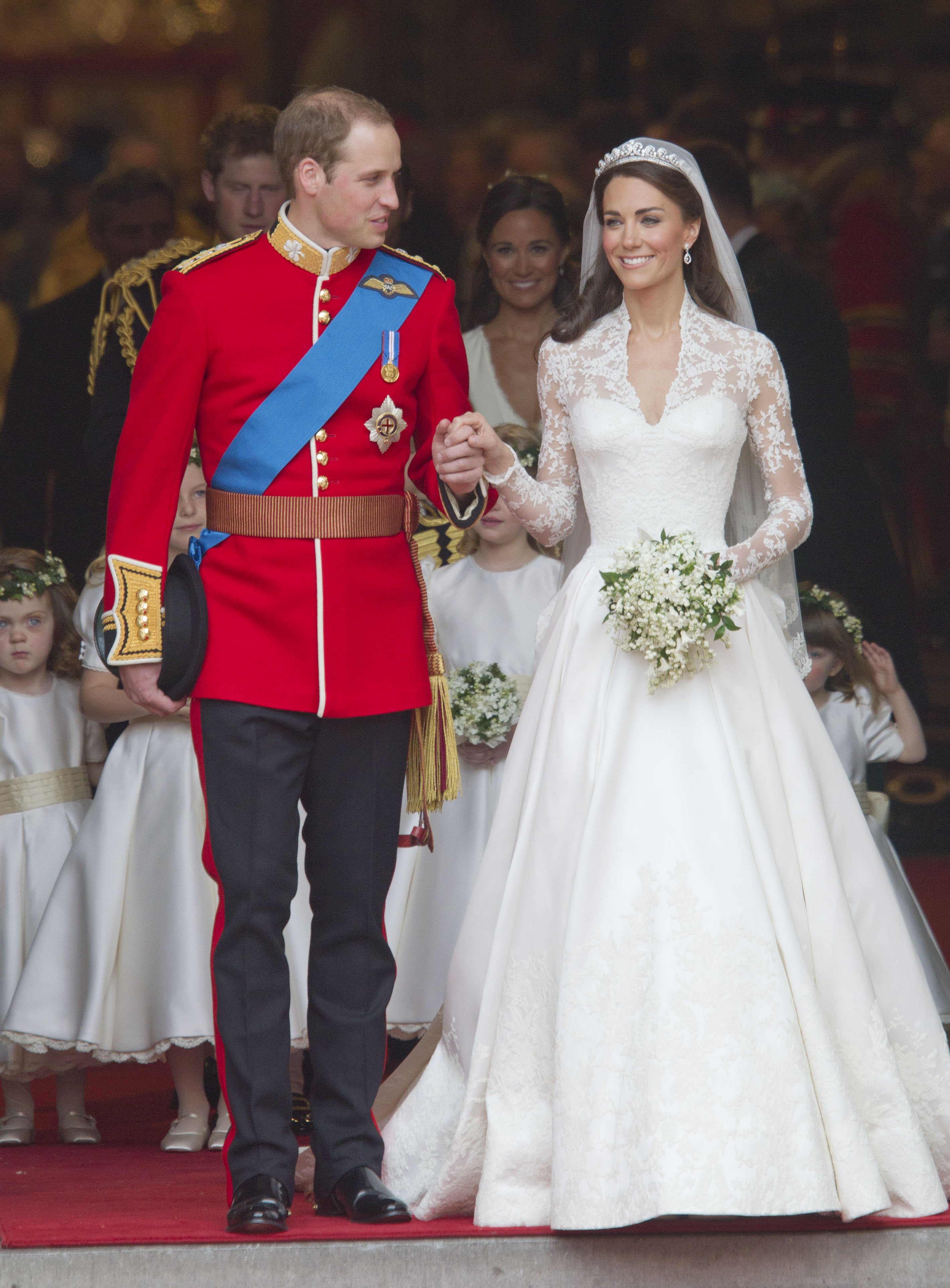 Royal Wedding of Prince William, Duke of Cambridge and Catherine, Duchess of Cambridge at Westminster Abbey in London. | Source: Getty Images
Middleton and Prince William's love journey have seen them brave many storms together, turning to each other for strength and support. The Duke of Cambridge derives strength from his wife's confidence.
This dynamic was evident during the couple's controversial tour of the Caribbeans in 2022, taken in honor of the British monarch, Queen Elizabeth II's Platinum Jubilee.
During the tour, the royals were subjected to heightened tension as protesters in the Caribbean nations called for the removal of the Queen as Head of State.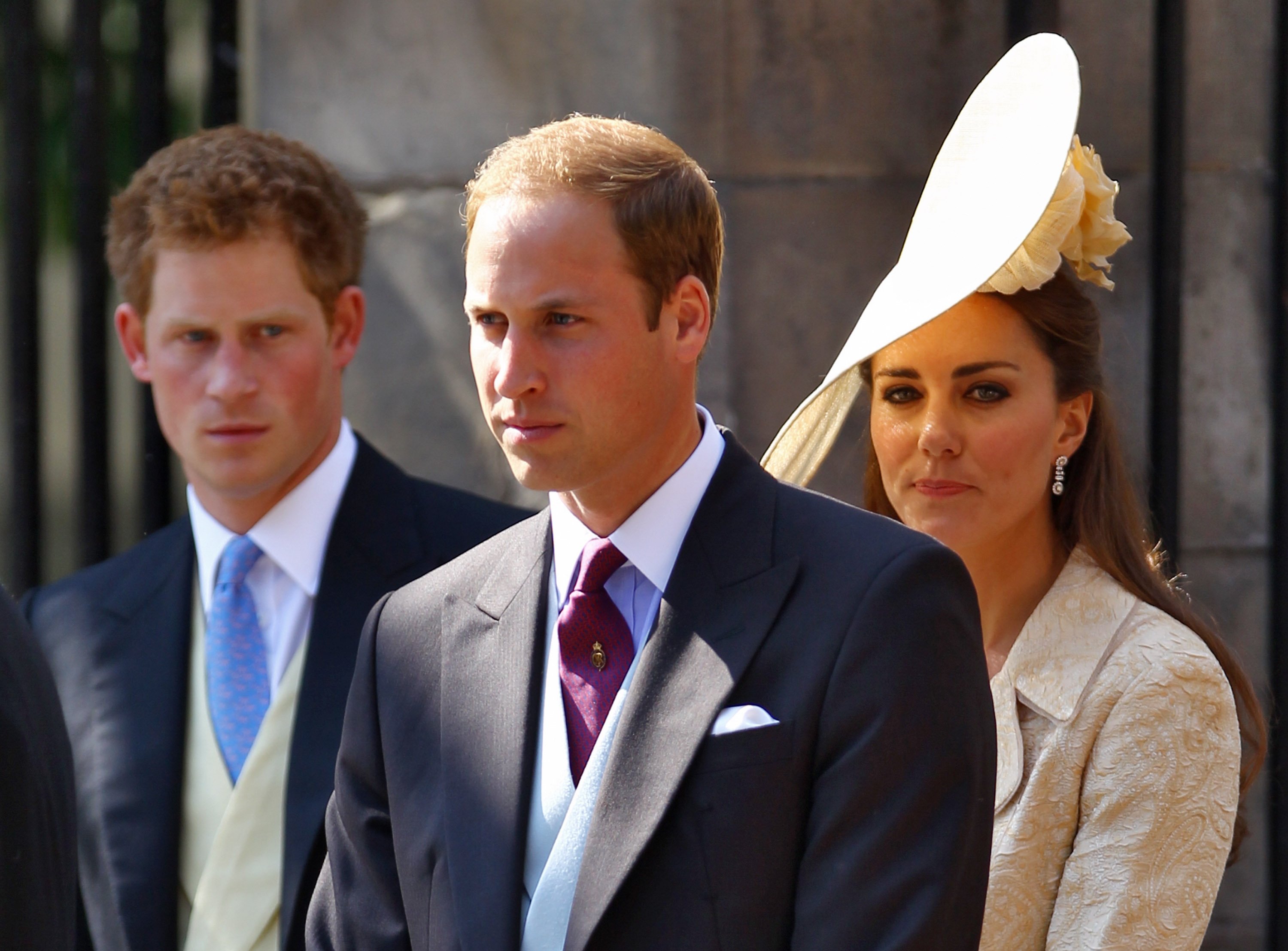 Prince Harry, Prince William, Duke of Cambridge and Catherine, Duchess of Cambridge depart after the Royal wedding of Zara Phillips and Mike Tindall at Canongate Kirk on July 30, 2011 in Edinburgh, Scotland | Source: Getty Images
Amid the protests over colonialism, Middleton stood tall beside her husband as they "learned so much about how the past weighed heavily on the future."
Reflecting on the memorable tour, Williams noted that it enabled them to learn so much, as they completely resonated with the people's grievances and got a chance to reflect.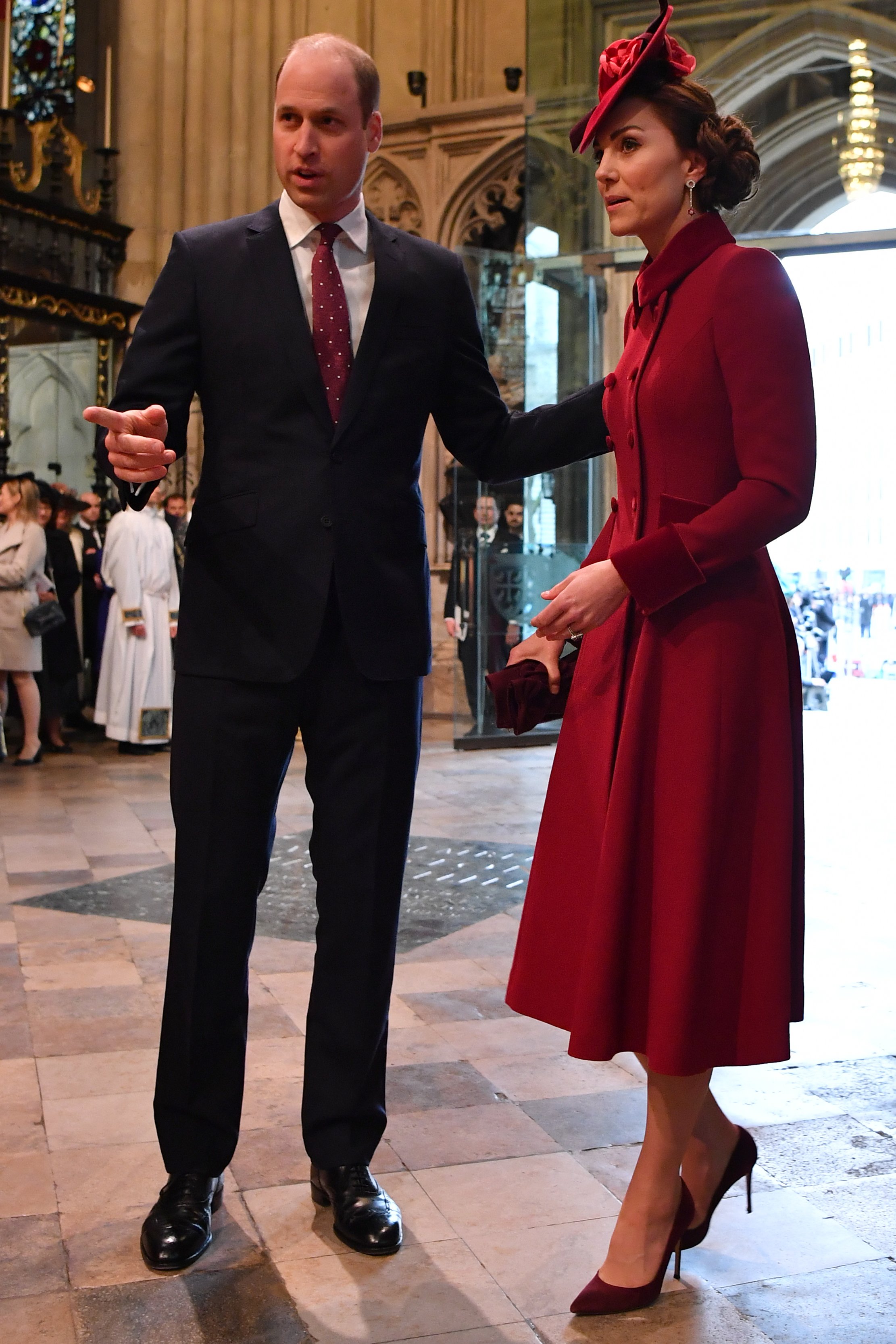 Prince William and Duchess Kate Middleton on March 9, 2020, in London, England | Source: Getty Images
The backlash the couple faced marks the first in history they experienced while on an official tour. Thankfully, they had each other to lean on.
KATE'S CONFIDENCE SHINED THROUGH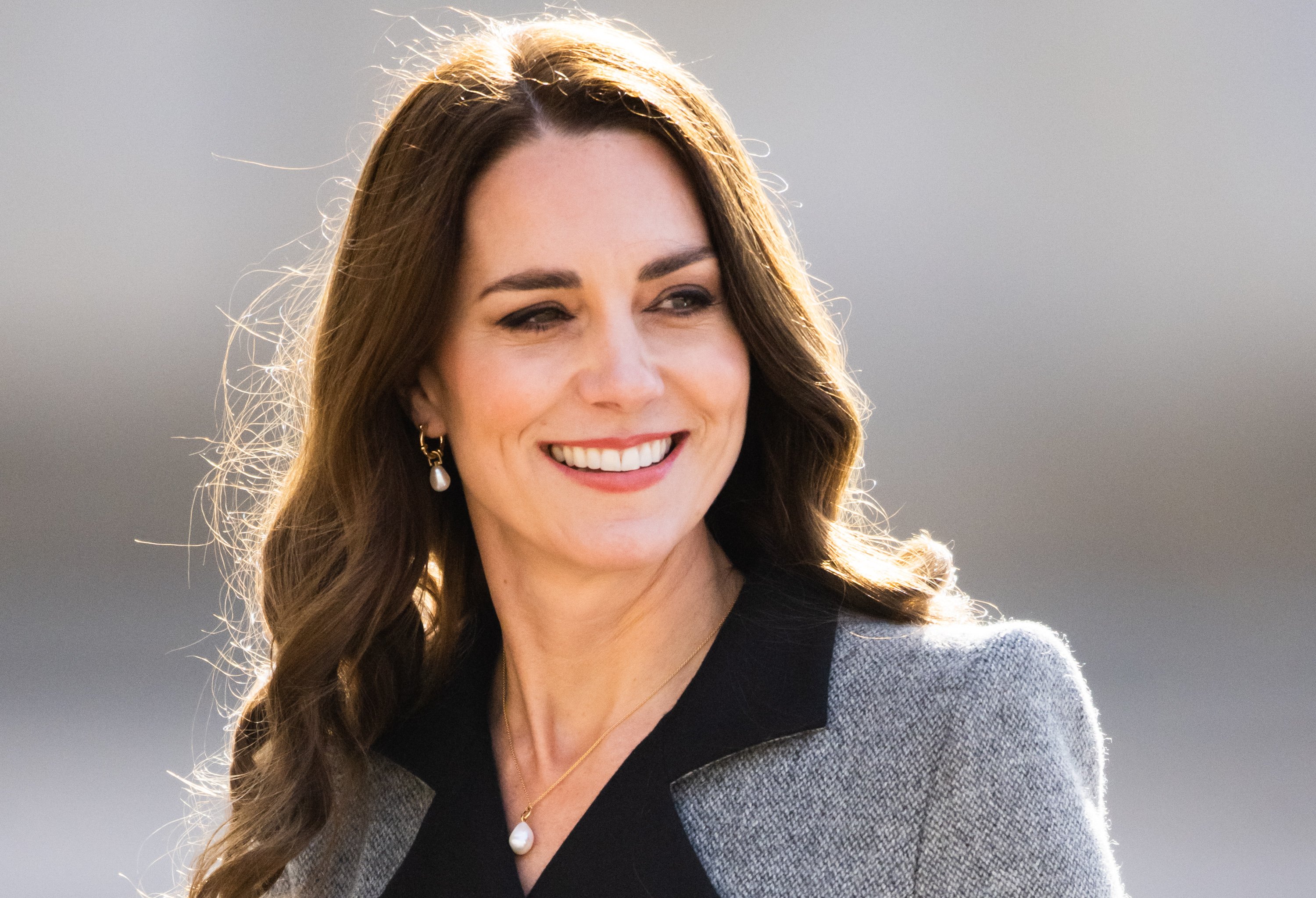 Catherine, Duchess of Cambridge walks across the Amalienborg courtyard on February 23, 2022 in Copenhagen, Denmark. | Source: Getty Images
Body language expert Judi James has given a deeper insight into the recently concluded tour of the Caribbean nations. According to her, the happenings during the high-profile trip caught the royals by surprise, so much that Prince William barely struggled to hold on.
James believed this hard-felt impact could be noticed in his body language, which she believed was "riddled with gestures and rituals of anxiety."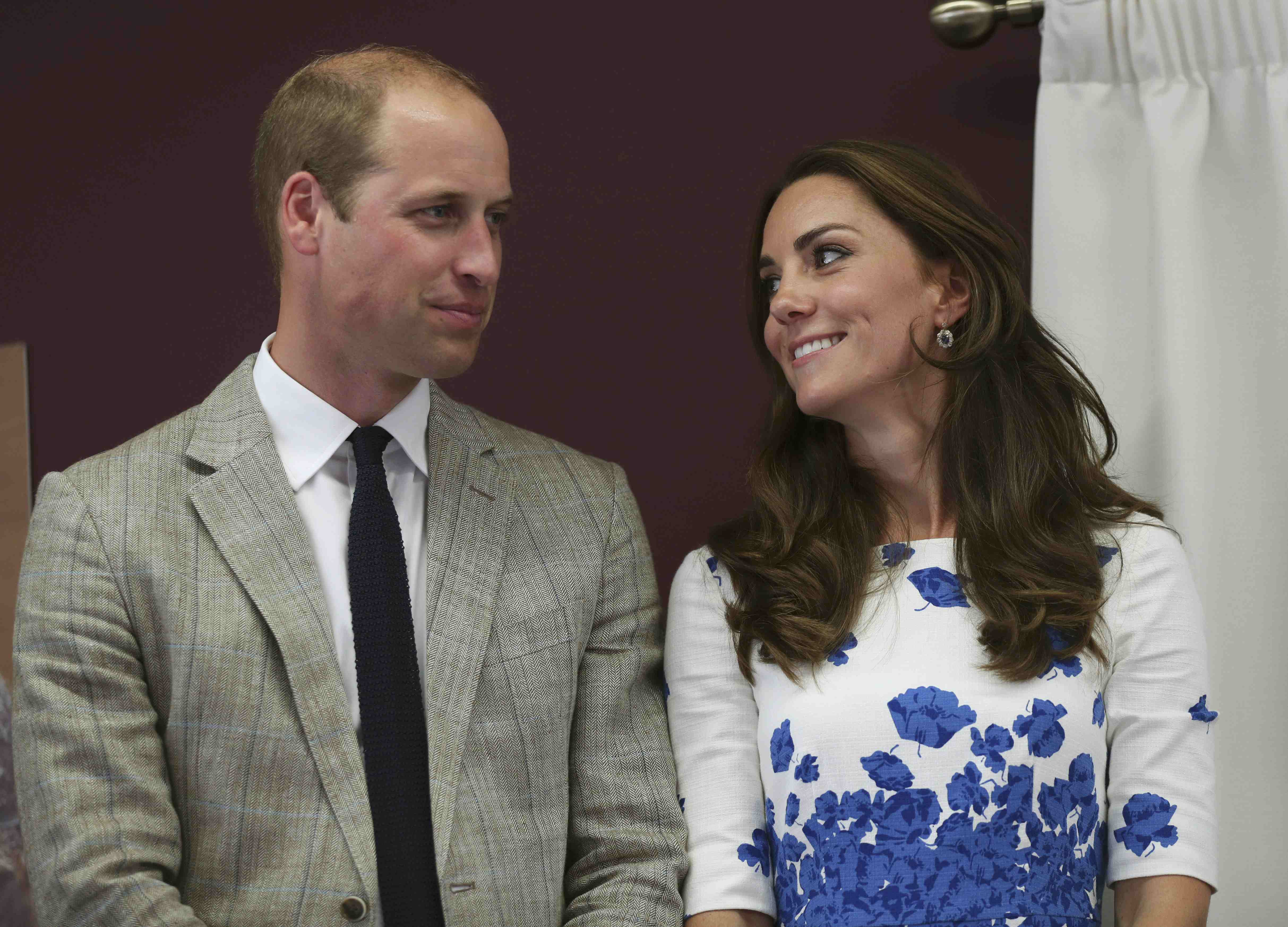 Prince William and Kate Middleton in London 2016. | Source: Getty Images
On the other hand, Kate Middleton kept her composure every step of the way, radiating confidence. Analyzing their appearances at the airport following their four-day tour of Belize, the body language expert pointed out that Middleton portrayed herself as "possibly the most powerful and confident" senior royal.
Her confidence rubbed off on her husband, who appeared to have found the strength he needed to keep calm in his wife. James divulged:
"It looked very much as though she was leading the choreography rather than the other way round. And in many ways, she appears to be becoming William's enabler, quietly ensuring he feels and looks good."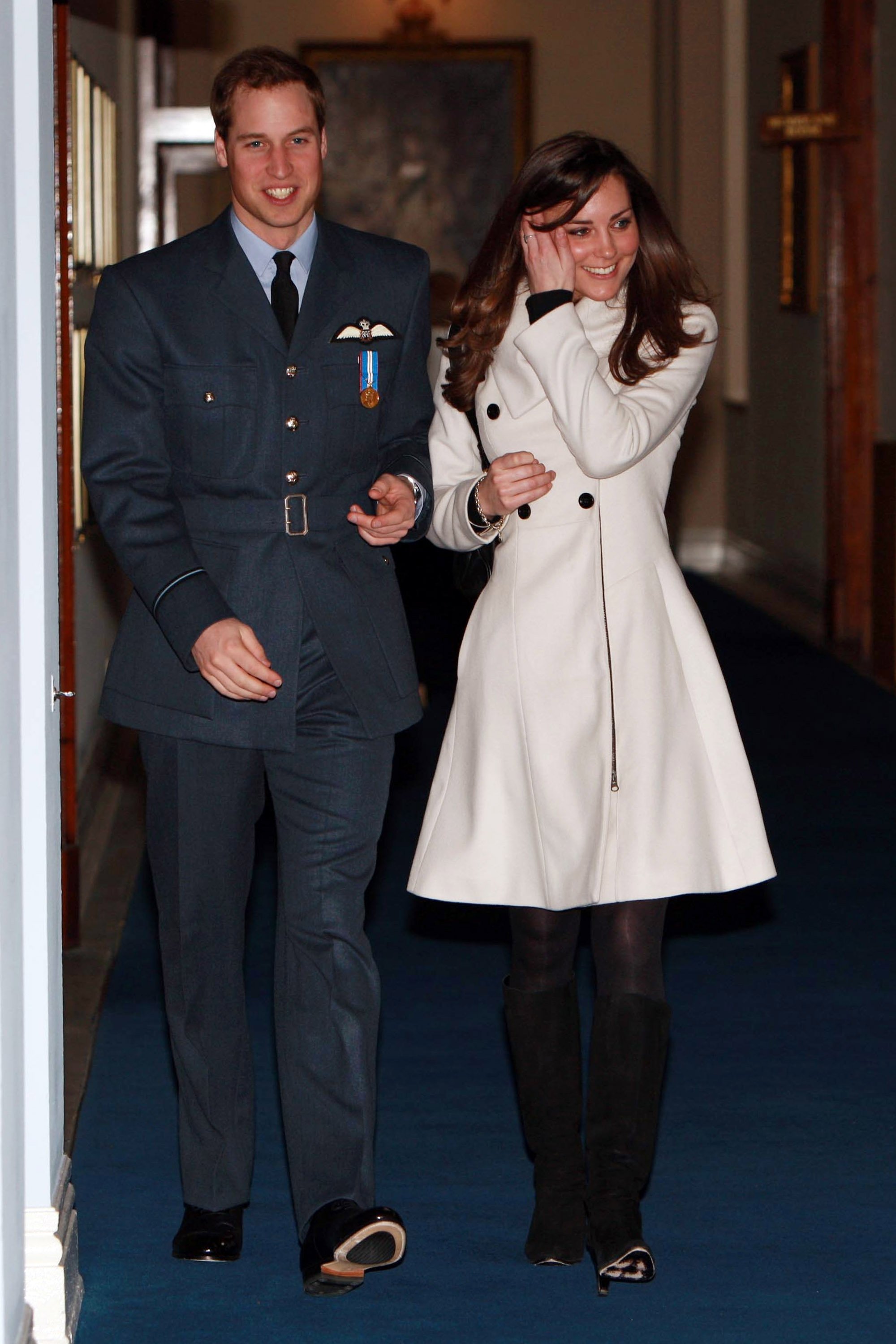 Prince William with his girlfriend Kate Middleton after his graduation ceremony at RAF Cranwell on April 11, 2008, in Cranwell, England | Source: Getty Images
While quietly ensuring William felt good, Middleton kept their appearance as a royal star. Throughout the momentous trip, her body language and intentional style showcased her confidence, invariably foreshadowing her status as a future UK leader.
THEIR FLIRTING GAMES STILL ON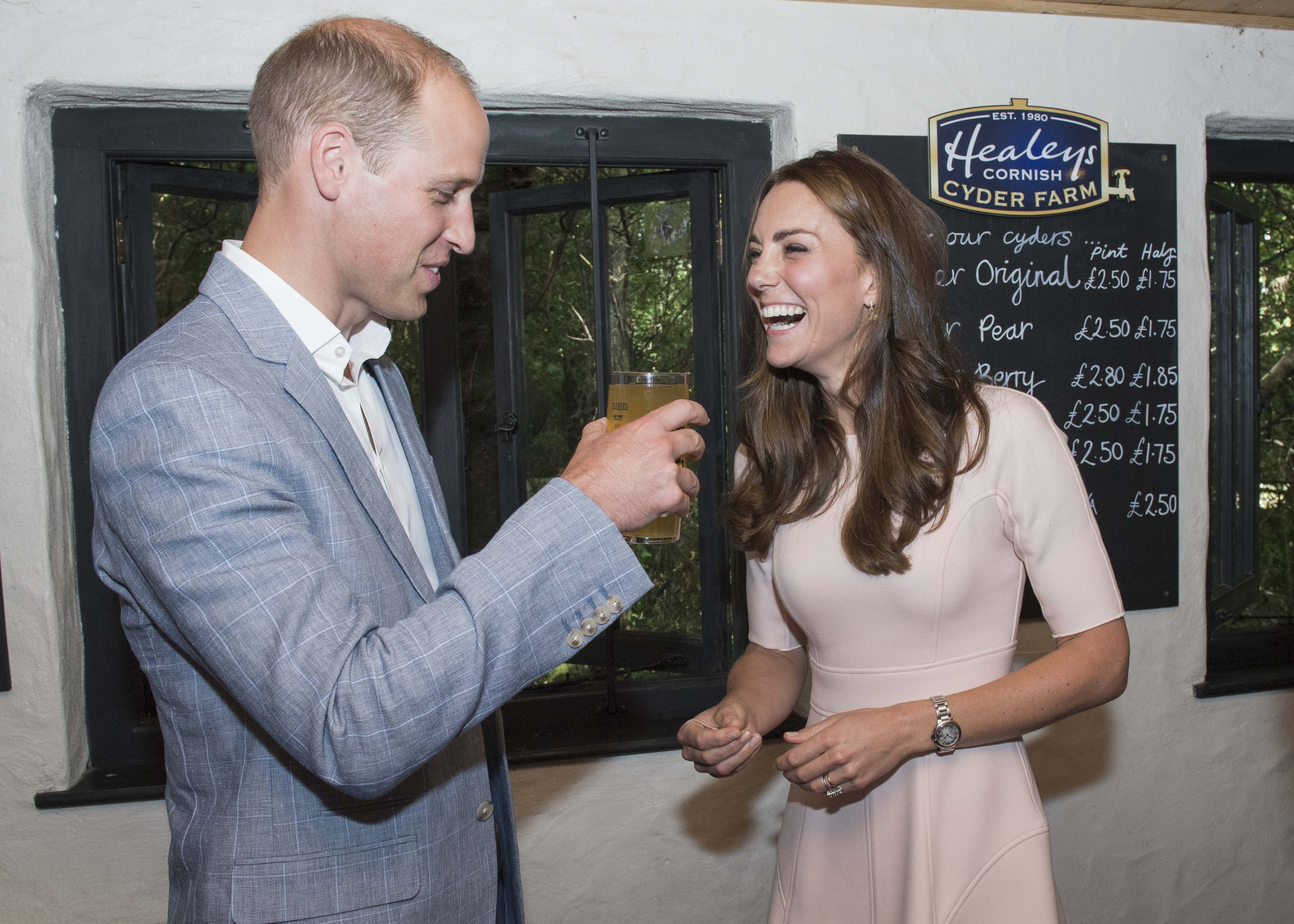 Prince William and Kate Middleton in Truro England 2016. | Source: Getty Images
Aside from their silent show of support for each other, William and Middleton strive to keep the spark in their relationship alive. The lovebirds have made headlines for their flirtatious behavior and the doting glances they exchange in public.
In July 2022, their flirtatious antics made headlines again after they were captured sharing a moment during a charity polo match in Windsor. In the heartwarming shots captured at the event, the Duchess could be seen cheering on her husband happily.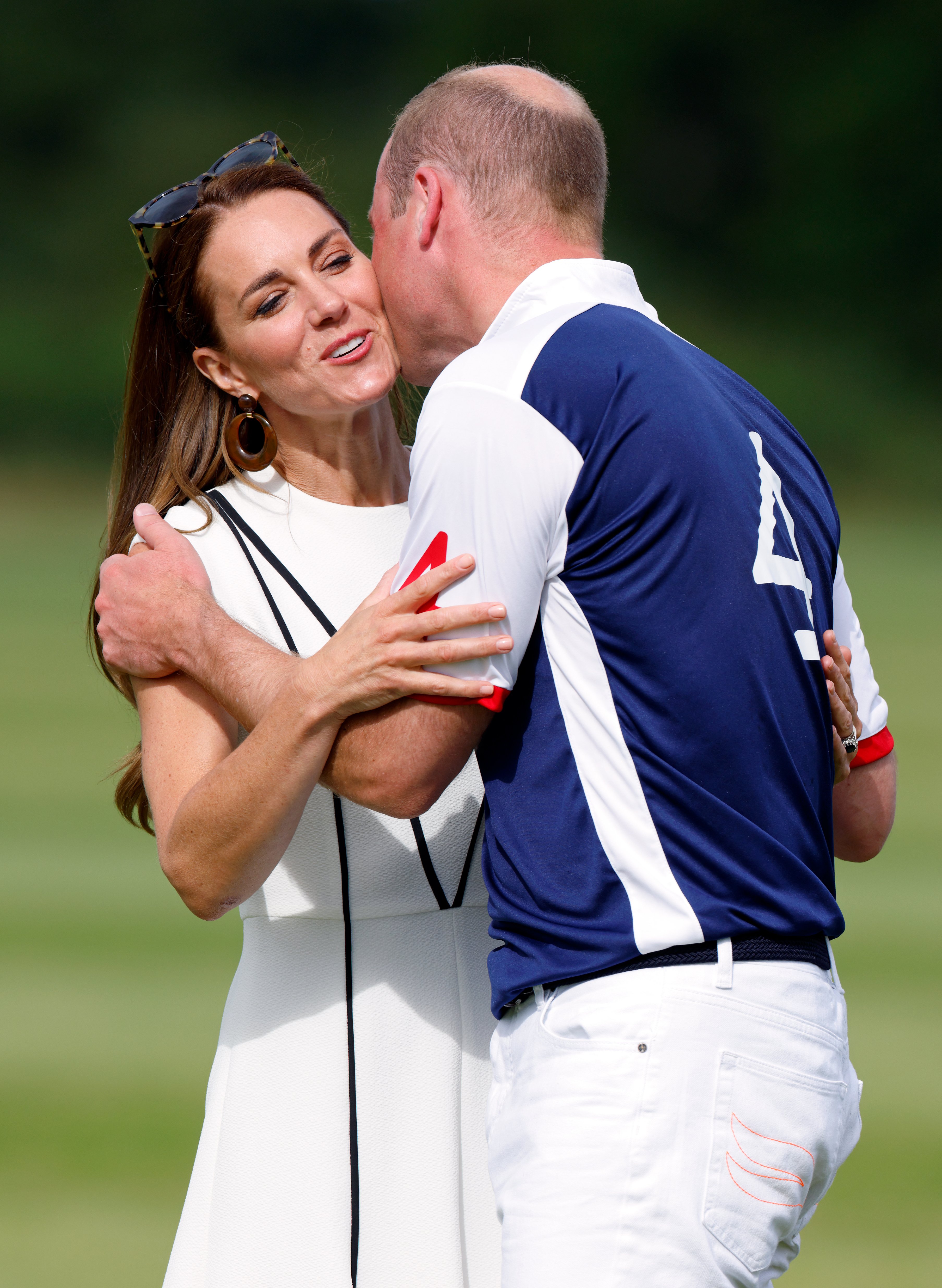 Prince William and Kate Middleton at the 2022 polo charity match in London 2022. | Source: Getty Images
They were also captured exchanging intense eye contact, holding hands, and even sharing a kiss as Middleton presented her husband with a trophy after the match. Many have likened the lovebirds' flirtatious behavior and public display of affection at the games to "a young couple on a first date."
Body expert Judi James again analyzed their body language, noting that their "natural and coordinated chemistry" was on show at the event. She explained:
"Their eye contact as they close in for a kiss. This level of close-quarters eye contact shows a very loving relationship. Kate's eye-gaze even moves down to William's lips, which is a flirtatious gesture."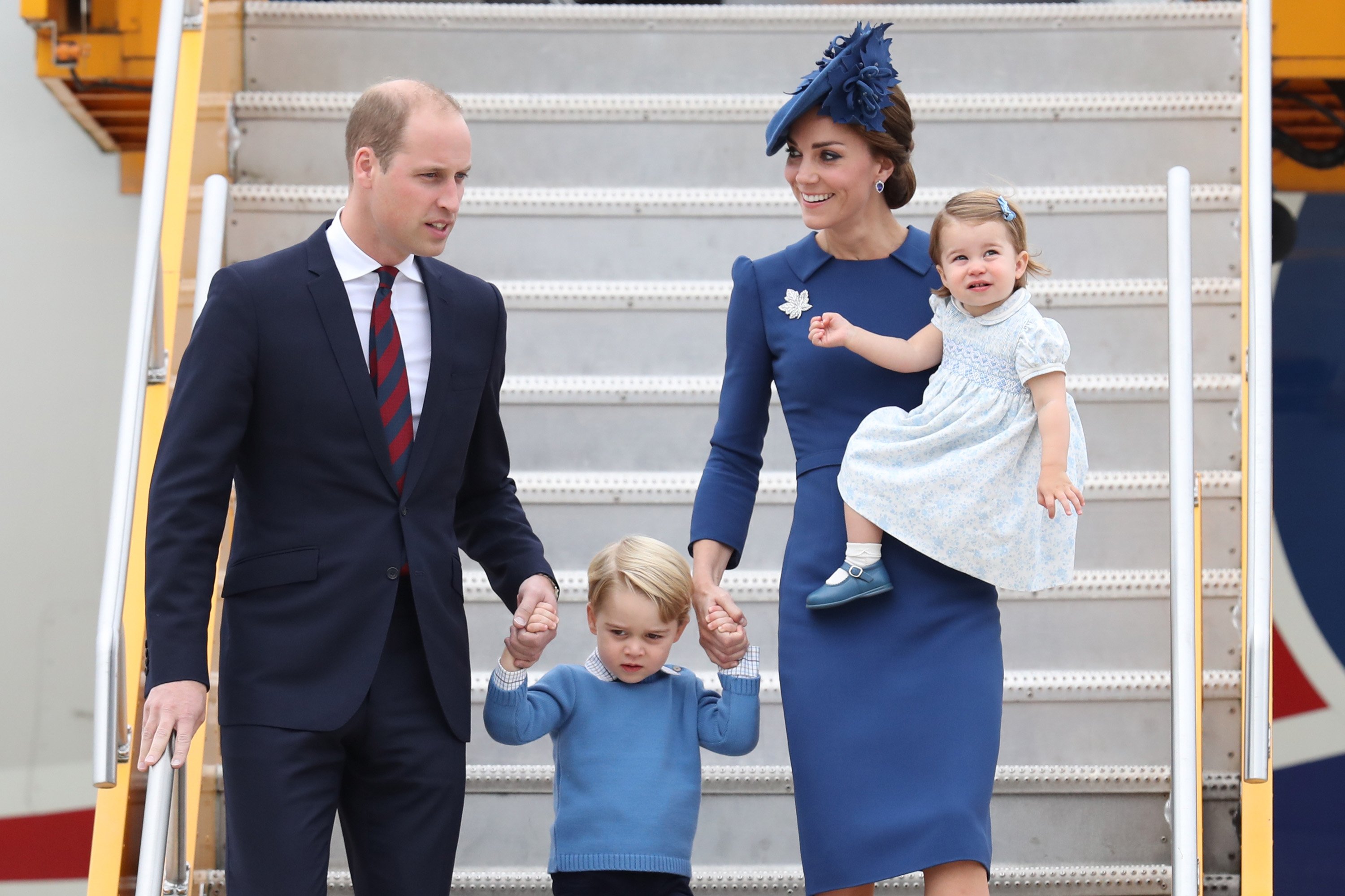 Prince William, his wife Kate Middleton and their children Prince George and Princess Charlotte at the Victoria Airport on September 24, 2016 in Victoria, Canada | Source: Getty Images
The couple ended their day by walking off with their hands around each other's waist, suggesting they were as in love as ever almost twenty years after kicking off their romance.
Please fill in your e-mail so we can share with you our top stories!