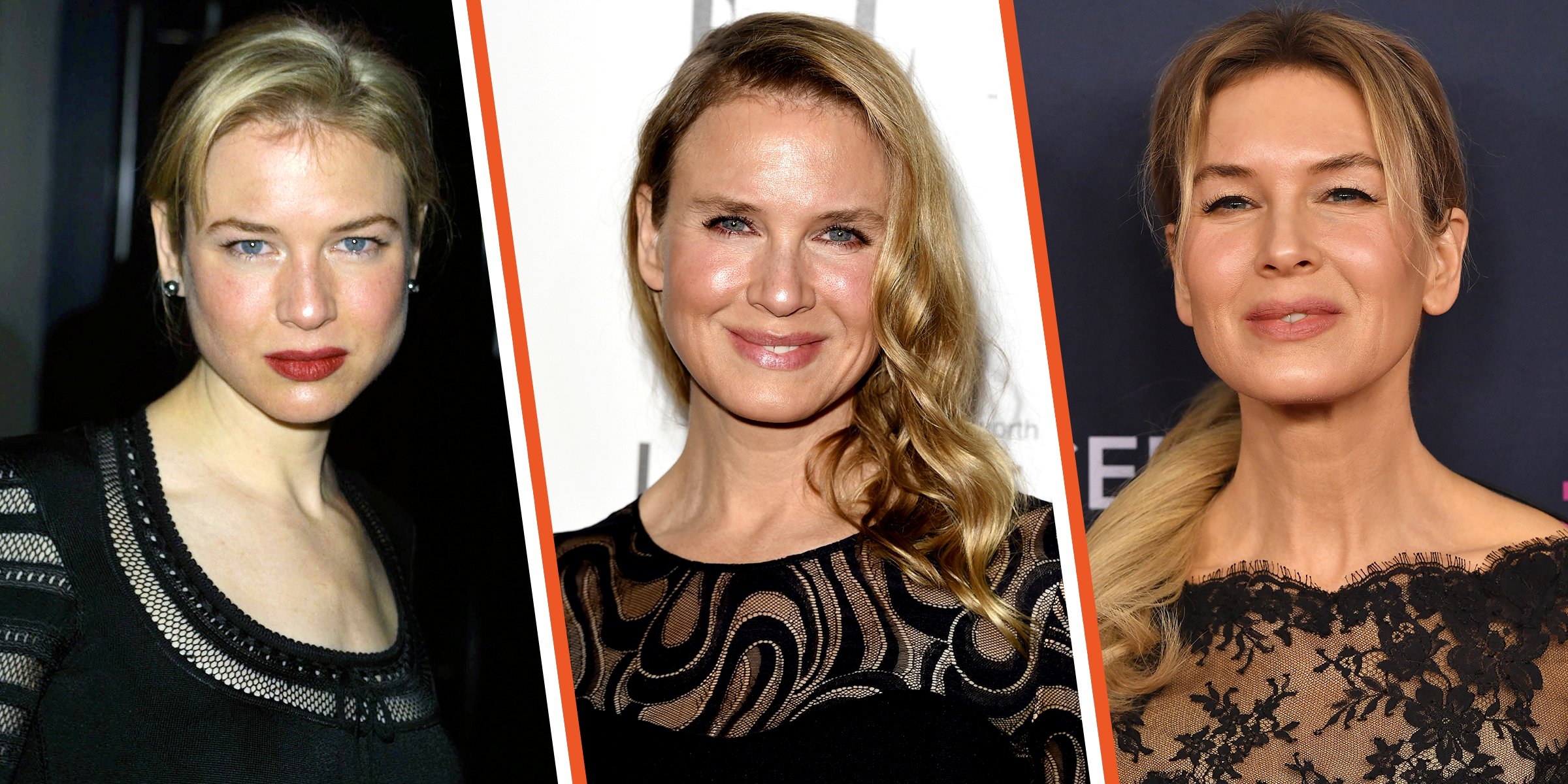 Getty Images
Did Renée Zellweger Ever Have Plastic Surgery? Experts Weighed In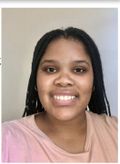 Renée Zellweger's face has changed quite a bit over the years. She has kept a youthful glow over the years, and fans can't help but wonder: has she ever had plastic surgery? Plastic surgeons shared their views.
It's no news that a celebrity's appearance sometimes makes fans more interested, even more than their artistic works. Renée Zellweger was no exception.
Renée has been on the silver screen for ages, stealing hearts with her baby-faced appearances in "Jerry Maguire" and "Bridget Jones." However, the transformation of her face over the years has had people wondering whether she has had work done.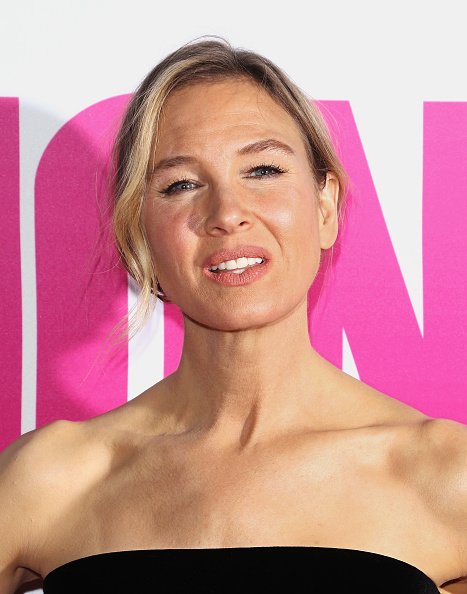 Renée Zellweger at the "Bridget Jones' Baby" premiere in New York City on September 12, 2016 | Source: Getty Images
FANS' REACTIONS
After choosing to lead a quiet, private life, it is always a pleasant treat when Renée makes public appearances. While looking forward to seeing the "Judy" star, fans were surprised to see the new, drastic changes to her face when she made a red carpet appearance in 2014.
The changes were noticeable, and fans took to social media to share their thoughts about her new appearance, with most of them not in favor of Renée's new look.
Renée was accused of having an entirely new face, leaving her unrecognizable. Most fans disapproved of her changes as they erased the natural beauty they believed she had in "Bridget Jones."
One user wrote, "I personally think as an actor you have to be careful when changing parts of your face."
WHAT DID EXPERTS SAY?
Expert surgeon Professor Dr. Fuat Yuksel agreed with Renée's fans and stated that it was pretty apparent she had received several cosmetic procedures to change the appearance of her face. He said:
"Renée has undergone some facial procedures to contour the shape of her face, including fillers around her nasolabial folds and cheeks to give her face a fuller appearance, plus botox around the brow area to tighten her skin and make it appear more youthful."
Using his expertise to go into detail, he shared that it appeared Renée had her eyebags removed and an eyelid reduction, medically known as a blepharoplasty. This opened up her eyes.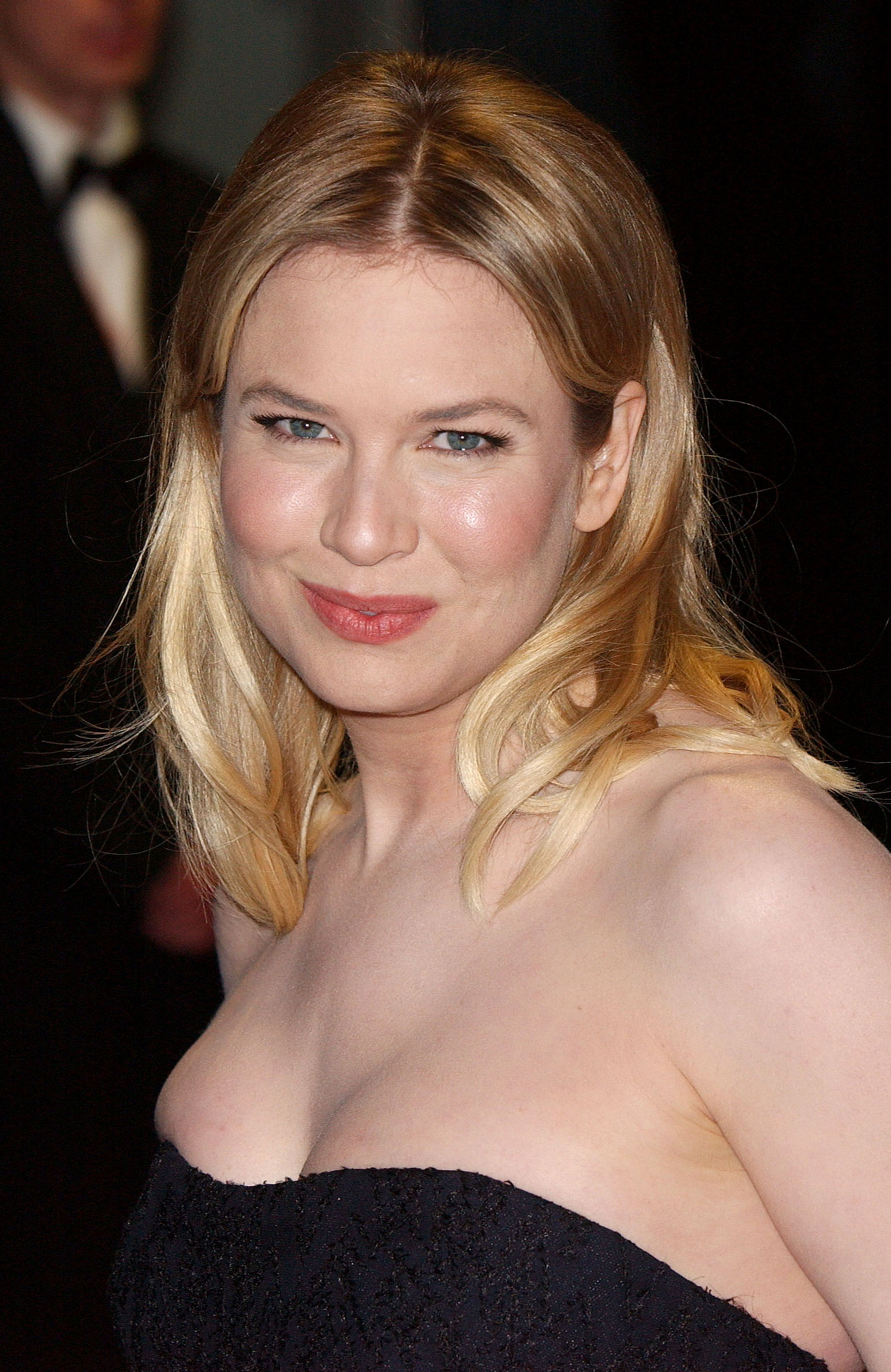 Renée Zellweger at the 56th Bafta British Academy Film Awards in London, England on February 15, 2004 | Source: Getty Images
When Renée was still new to Hollywood, her heavy eyelids were part of her unique look and charm. However, as one gets older, this feature tends not to age well, giving a "tired" and "droopy" look.
Dr. Yuksel explained that as we age, the skin around our eyes loses elasticity, causing loose skin to gather in the upper eyelids and causing creases in the lower eyelids.
To avoid this, Renée appeared to have opted for surgery and removed skin and fat, which helped open up her eyes, giving her a youthful look.
Another plastic surgeon, Douglas J. Mackenzie, MD, shared his thoughts on Renée's alleged plastic surgery. In an article he wrote, he shared that he believed she had an upper blepharoplasty.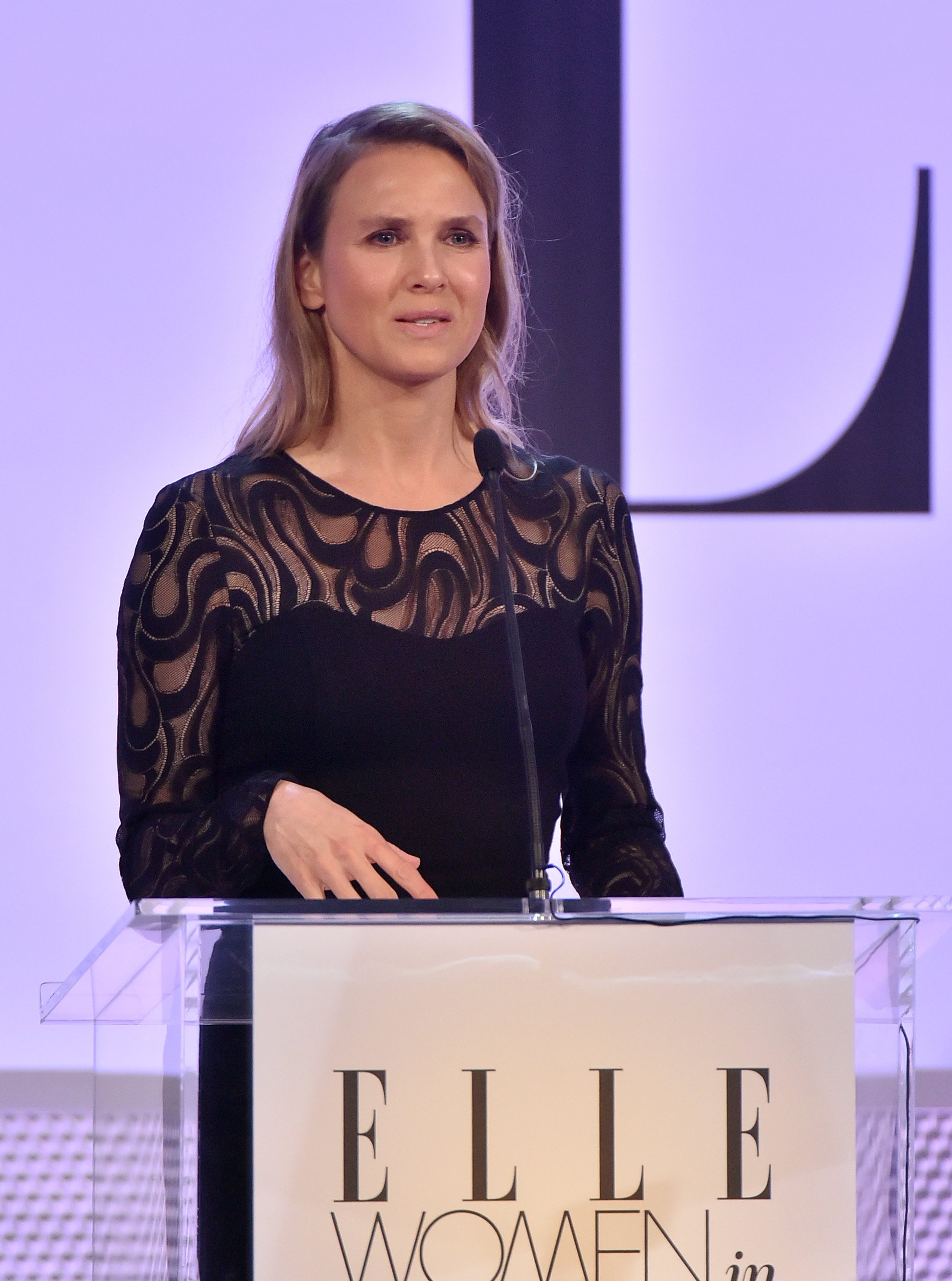 Renée Zellweger at Elle's 21st Women in Hollywood Celebration in California on October 20, 2014 | Source: Getty Images
Since her "Jerry Maguire" days, Dr. Mackenzie suspected that Renée would have the procedure at some point in her life, as her eyelids became a "liability." He said:
"I don't know who did Zellweger's surgery, but I would say that it was done well. I think she looks great. So from a technical standpoint, she had a well-done procedure."
However, by removing less skin and fat, Dr. Mackenzie believed the procedure could have been done in a manner that kept her facial uniqueness.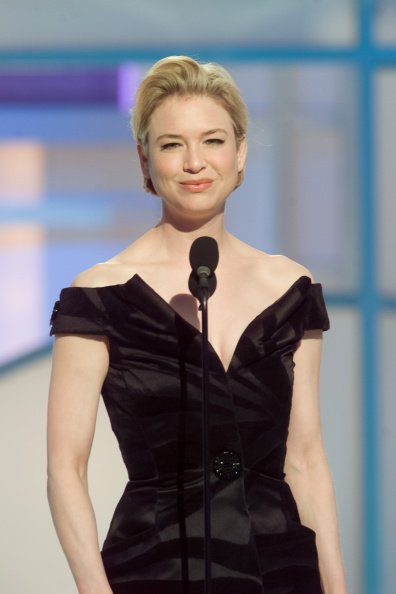 Renée Zellweger at the 60th Annual Golden Globe Awards in California on January 19, 2003 | Source: Getty Images
It appeared to him that Renée did not have a brow lift. The position and shape of eyebrows also allow for a youthful appearance to the face; by lifting the brow, you can achieve a rejuvenated look. If Renée opted for a brow lift as well, it was hard to tell.
Choosing not to have a brow lift was a smart move, said Dr. Mackenzie. Had she had one, she would have looked more different, changing a pleasing, natural-looking result to an unnatural one.
WHAT DID SHE SAY?
Despite the back and forth about whether or not Renée had plastic surgery, she has never confirmed anything. In fact, she denied having plastic surgery.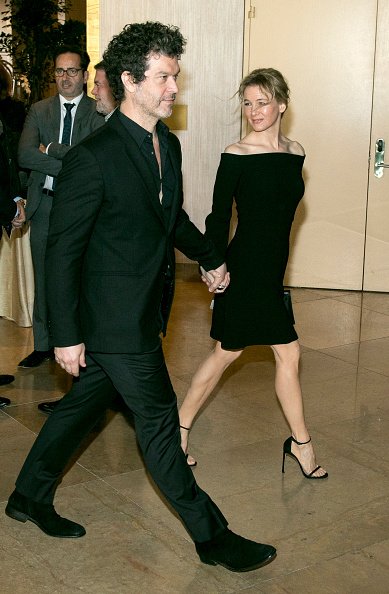 Renée Zellweger and Doyle Bramhall at the 54th Annual International Cinematographers Guide Publicists Awards in California on February 24, 2017 | Source: Getty Images
In an essay written in the Huffington Post in 2017, she responded to rumors that she had work done on her eyes, stating:
"Not that it's anyone's business, but I did not decide to alter my face and have surgery on my eyes."
Renée shared that a woman's worth was often measured by her beauty and found it problematic. She credited her good health and looks to her lifestyle.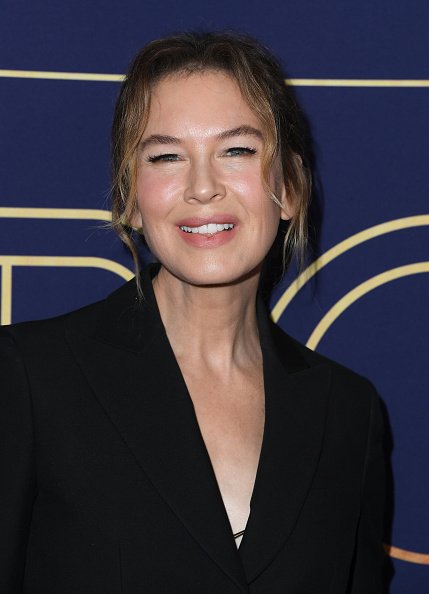 Renée Zellweger at the NBC Universal Hosts FYC Event in California on May 18, 2022 | Source: Getty Images
While detailing an unpleasant experience on a train, Renée recalled overhearing a conversation about her appearance. They allegedly accused Renée of getting plastic surgery, calling her "stupid" for changing her face to the point of no longer being recognizable and thinking no one would notice.
She stood up from her seat and confronted the people, who were shocked to see her in person. A man said, "Oh my God, but you look just like yourself," to which she responded, "Yeah, it's funny how it works, isn't it?"
Although Renée said she had never had plastic surgery, she did admit to enjoying changing herself for roles. As a way of diving into her character, Renée transformed herself into something new by losing or gaining weight or with the help of prosthetics.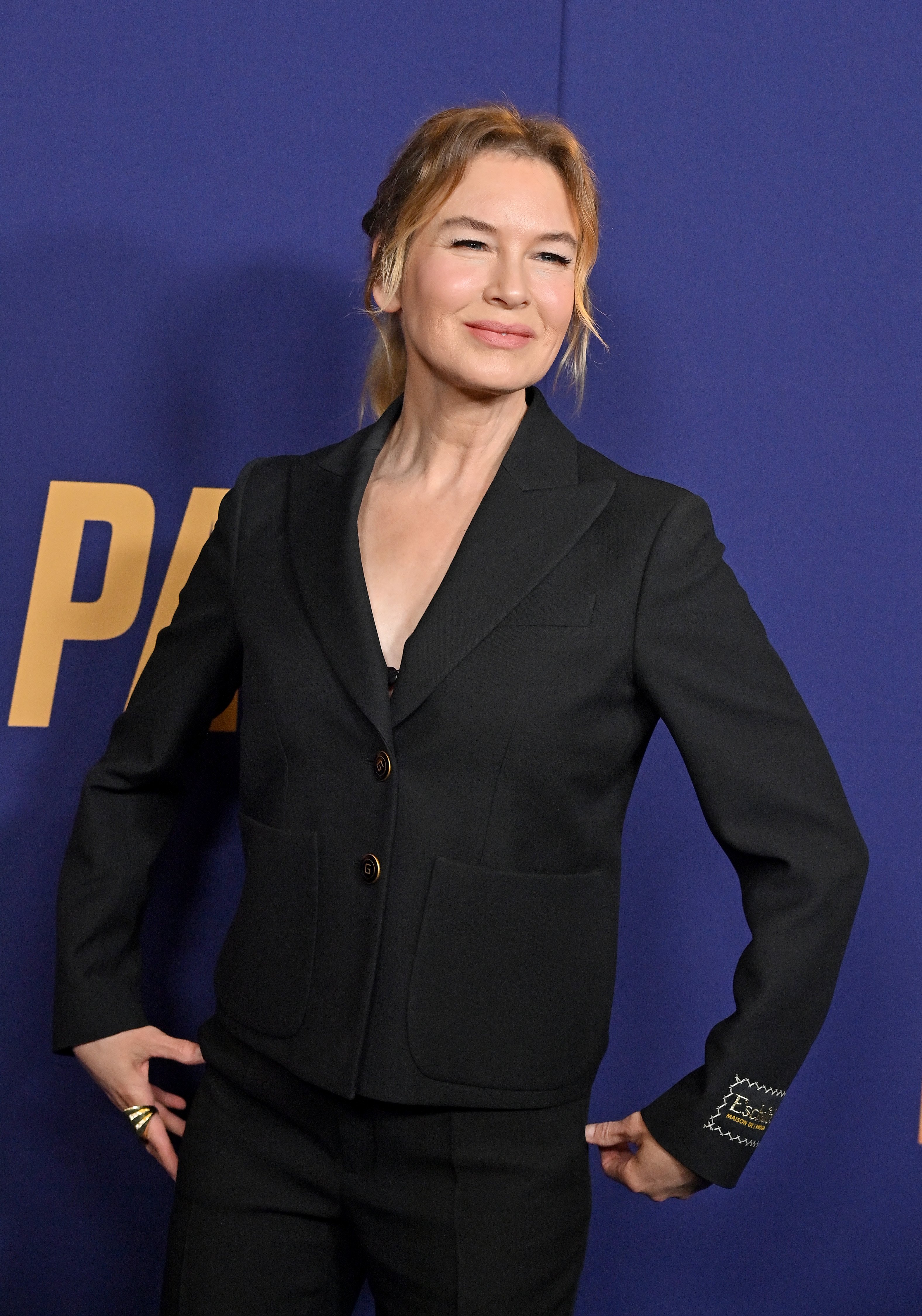 Renée Zellweger attends NBCUniversal's FYC Event for "The Thing About Pam" in California on May 18, 2022 | Source: Getty Images
It was a tool for her; a way for her appearance to match the narrative- it was also a safe space for her to hide. In her film "The Thing About Pam," she transformed herself into a convicted murderer, Pamela Hupp.
She saw the process as a series of little goals, and with each prosthetic, she achieved each goal until she was completely changed. She called the prosthetic team "geniuses," saying that she laughed in amazement the first time she saw herselfr changed into Pamela.
Please fill in your e-mail so we can share with you our top stories!
The information in this article is not intended or implied to be a substitute for professional medical advice, diagnosis or treatment. All content, including text, and images contained on news.AmoMama.com, or available through news.AmoMama.com is for general information purposes only. news.AmoMama.com does not take responsibility for any action taken as a result of reading this article. Before undertaking any course of treatment please consult with your healthcare provider.