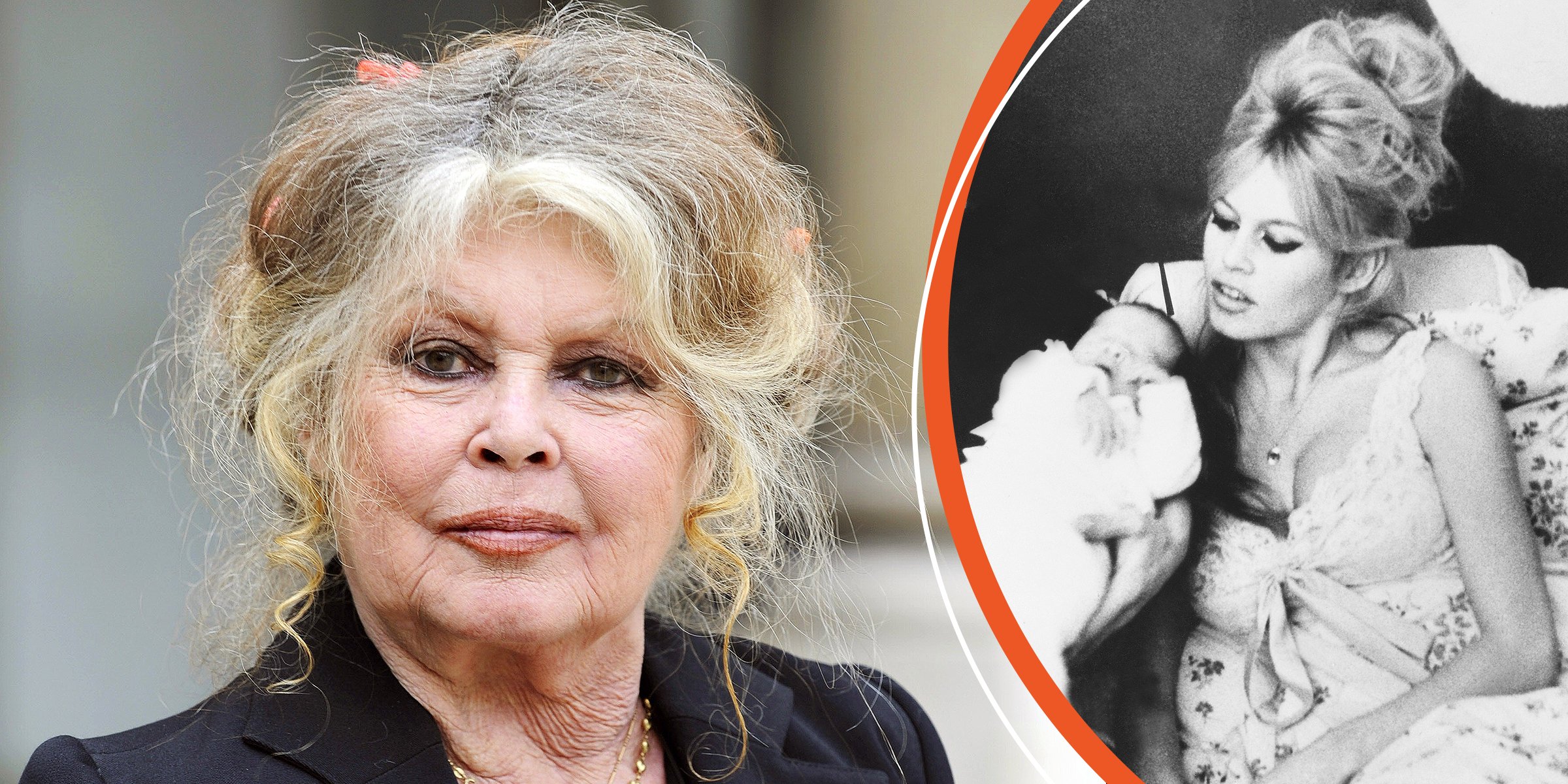 Getty Images
Brigitte Bardot Would Have 'Preferred to Give Birth' to a Dog than a Baby & Tried to End Her Life after Labor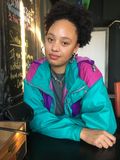 Brigitte Bardon was a famous bombshell actress and singer in the 1950s. The actress had an eventful life filled with multiple lovers; however, building a family was never in the books for Bardon. She has also publicly confessed to not wanting to be a mother.
Brigitte Bardot was an actress and a singer known for portraying characters who were comfortable in expressing their sexuality. Interestingly, the actress's life was as eventful as her on-screen life.
The "Contempt" star started working in the film and entertainment industry at a young age. At only 15 years old, she had already graced the cover of Elle Magazine.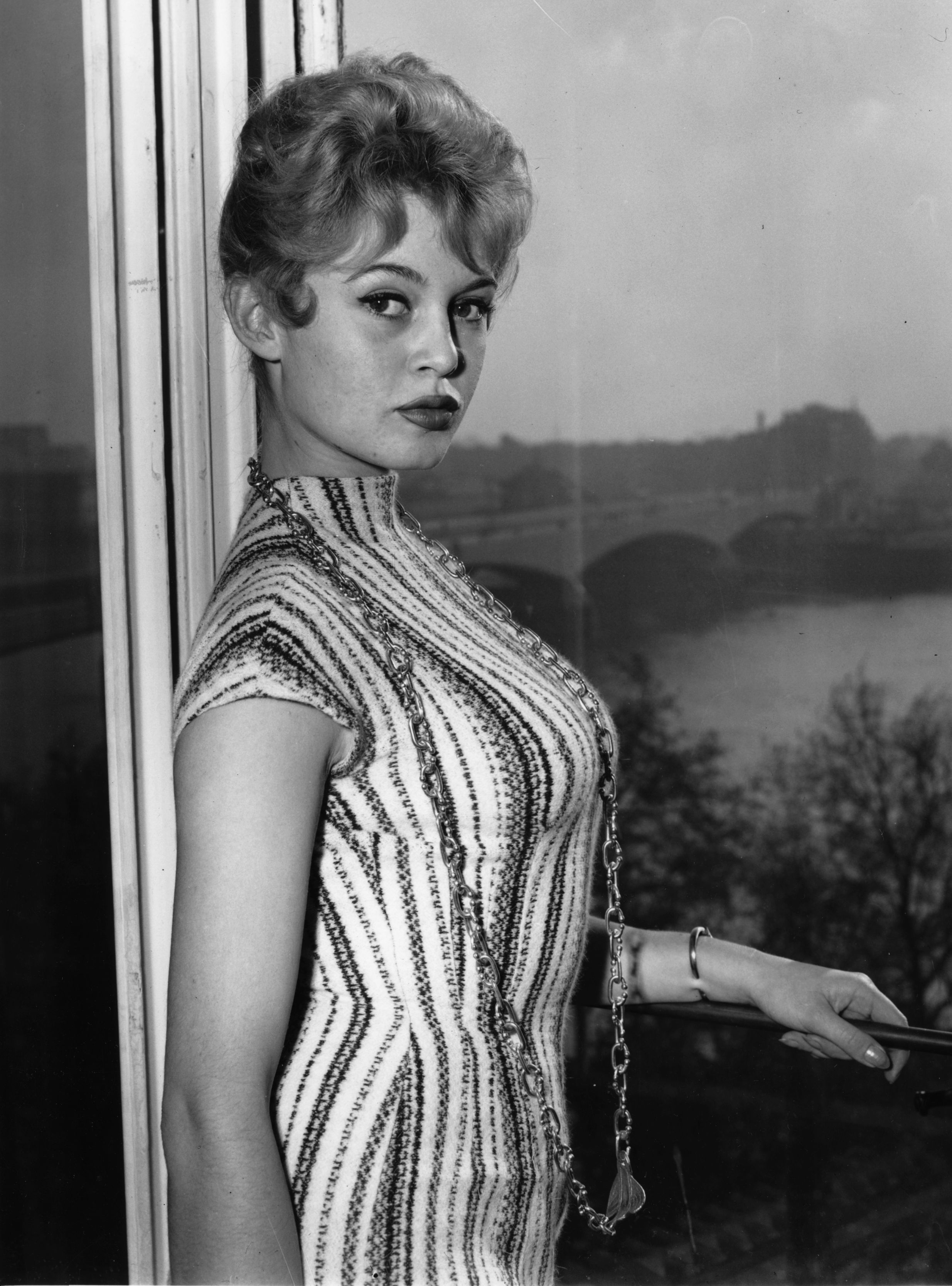 Brigitte Bardot in London 1956 | Source: Getty Images
Bardot was idolized for her erotic appearance. She has had as many as 100 lovers, both men and women. The actress also had a rebellious streak as a teenager and found herself negotiating her way of life with her parents.
At 16, Bardot started dating assistant director Roger Vadim, who was six years older than her. After meeting a movie casting, they fell in love, but Bardot's parents disapproved of their relationship.
When Bardot's parents found out about her relationship with Vadim, they completely forbade it. But the actress could not bear the heartbreak, so she attempted to take her life.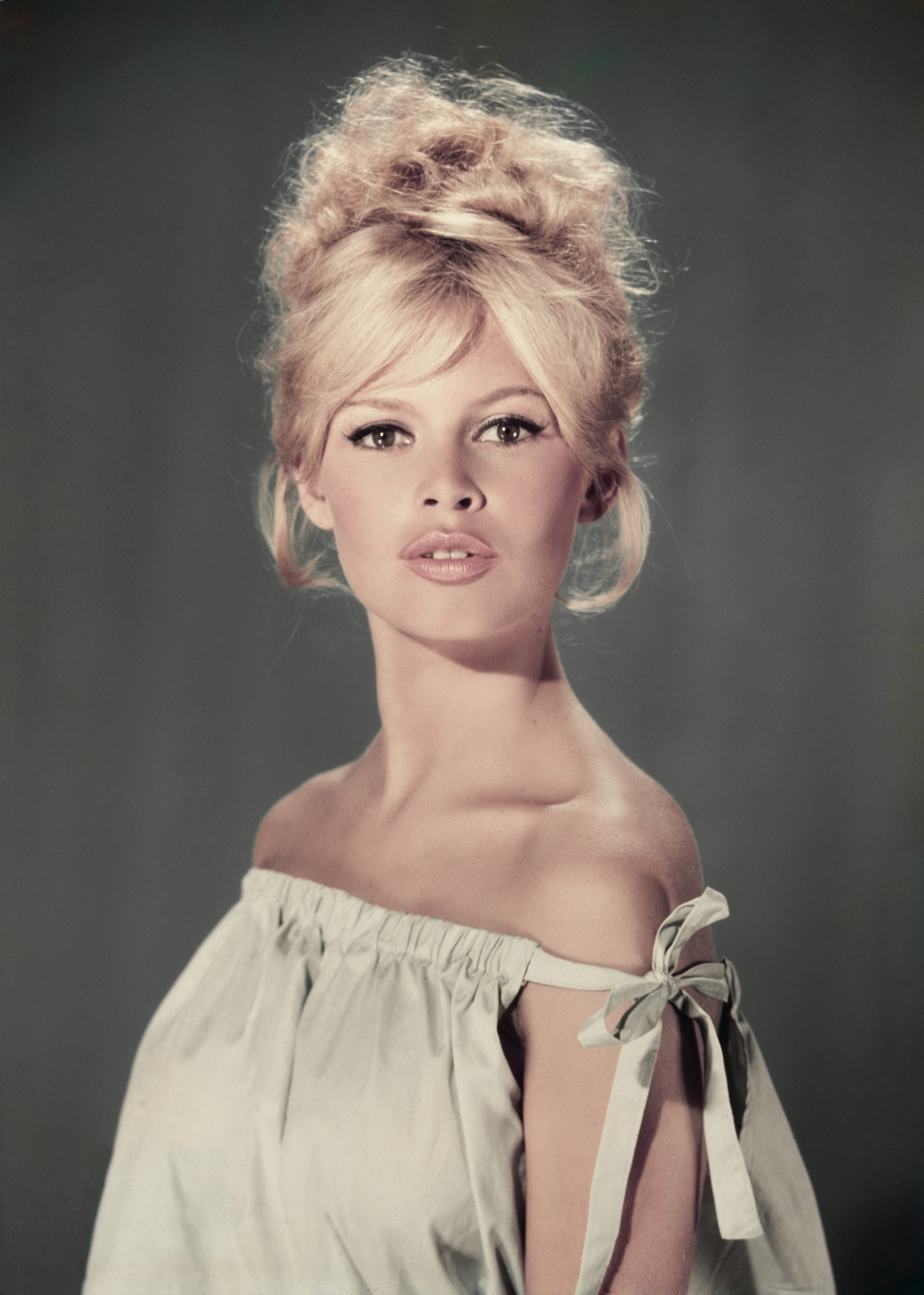 A studio photograph of Brigitte Bardot in the 1950's. | Source: Getty Images
Bardot tried to burn herself to death by inserting her head in a heated oven, but her parents found her just in time. The negotiation between Bardot and her parents landed with the actress continuing to date Vadim, but they were not allowed to get married until she was eighteen.
Bardot kept her promise and married her assistant director boyfriend as soon as she turned eighteen. The couple could not get enough of each other.
BRIGITTE WAS NOT READY TO BECOME A PARENT IN HER SECOND MARRIAGE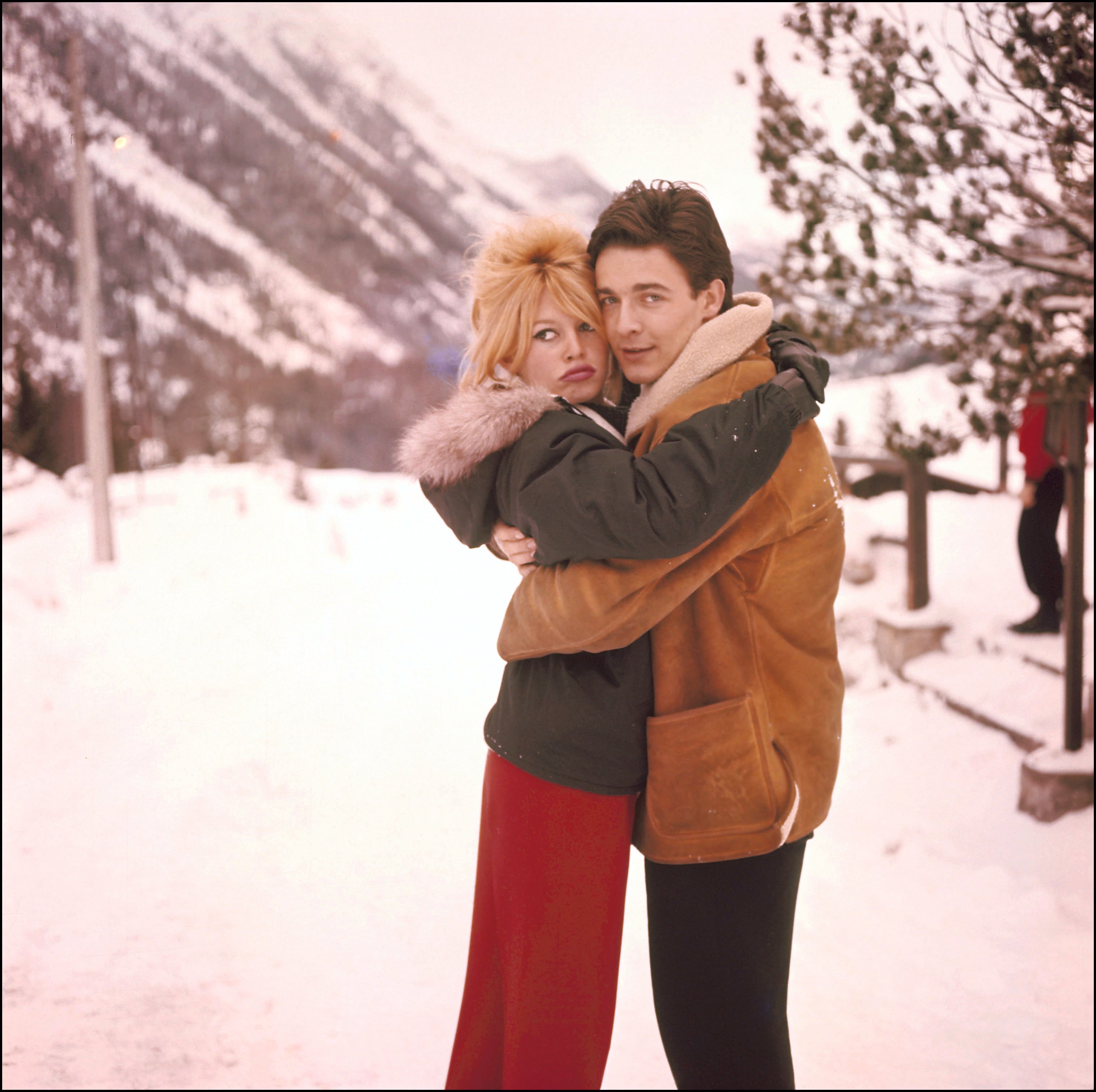 Brigitte Bardot and her husband Jacque Charrier in France 1961. | Source: Getty Images
When Bardot found out she was pregnant with her first son Nicolas Charrier in 1959, she did not meet the news with the most enthusiasm. The actress said:
"I looked at my flat, slender belly in the mirror like a dear friend upon whom I was about to close a coffin lid."
Bardot was not excited about motherhood; the actress tried to take her life again after her son was born, and full custody was given to his father, Jacque Charrier.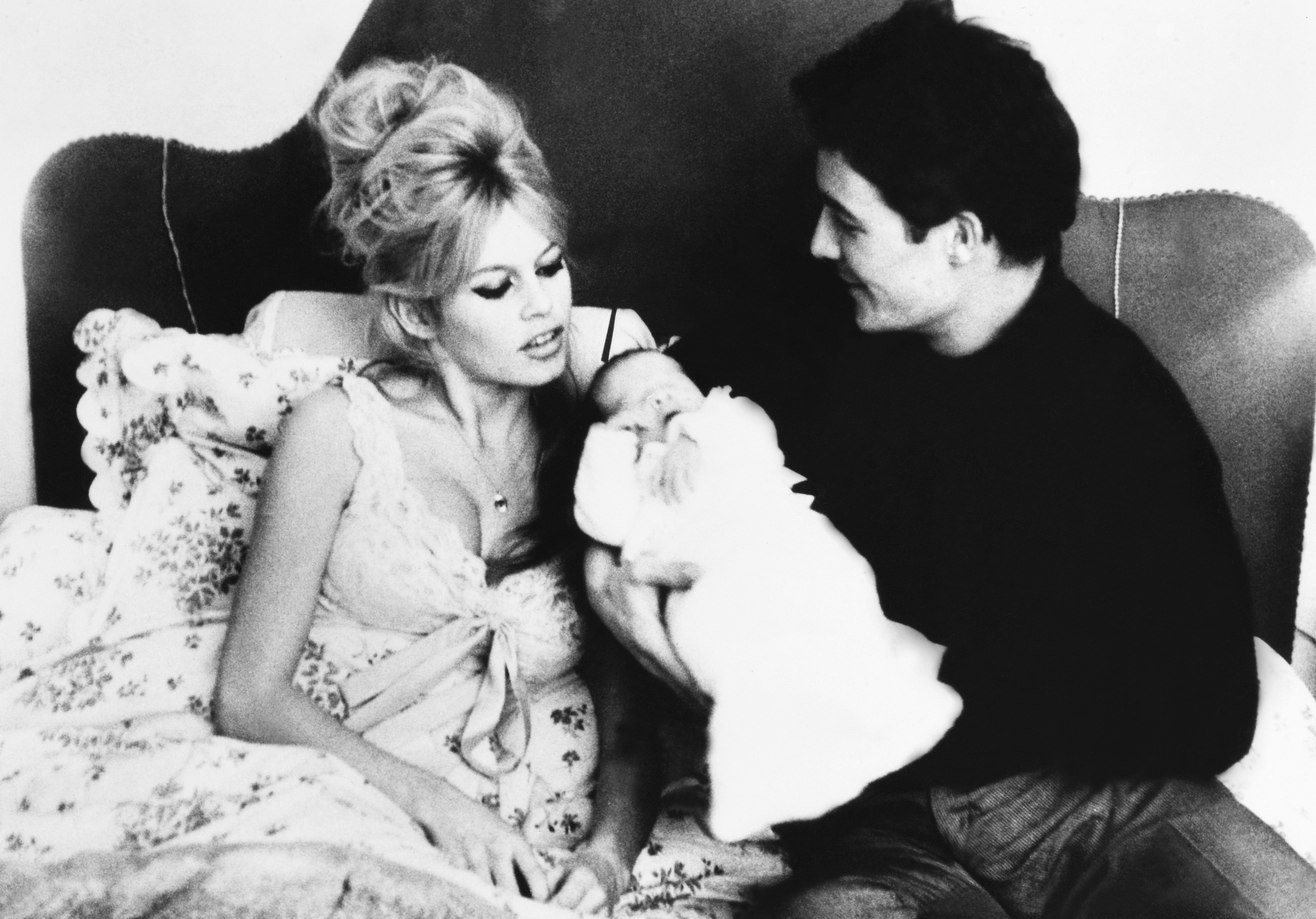 Brigitte Bardot, Jacque Charrier and their son Nicolas photographed in 1960. | Source: Getty Images
Bardot stood by her stance of not wanting to become a mother and explicitly maintained that she was not "made" to be a mother.
Bardot wrote an autobiography, but she and her publisher were sued for it. The actress included hurtful remarks about her son and ex-husband; thus, Nicolas sued his mother because he felt his privacy was violated.
Jacque was also unhappy about what Bardot had written about their turbulent marriage, so he sued. In the book, Bardot presented her ex-husband as a failure, professionally and emotionally.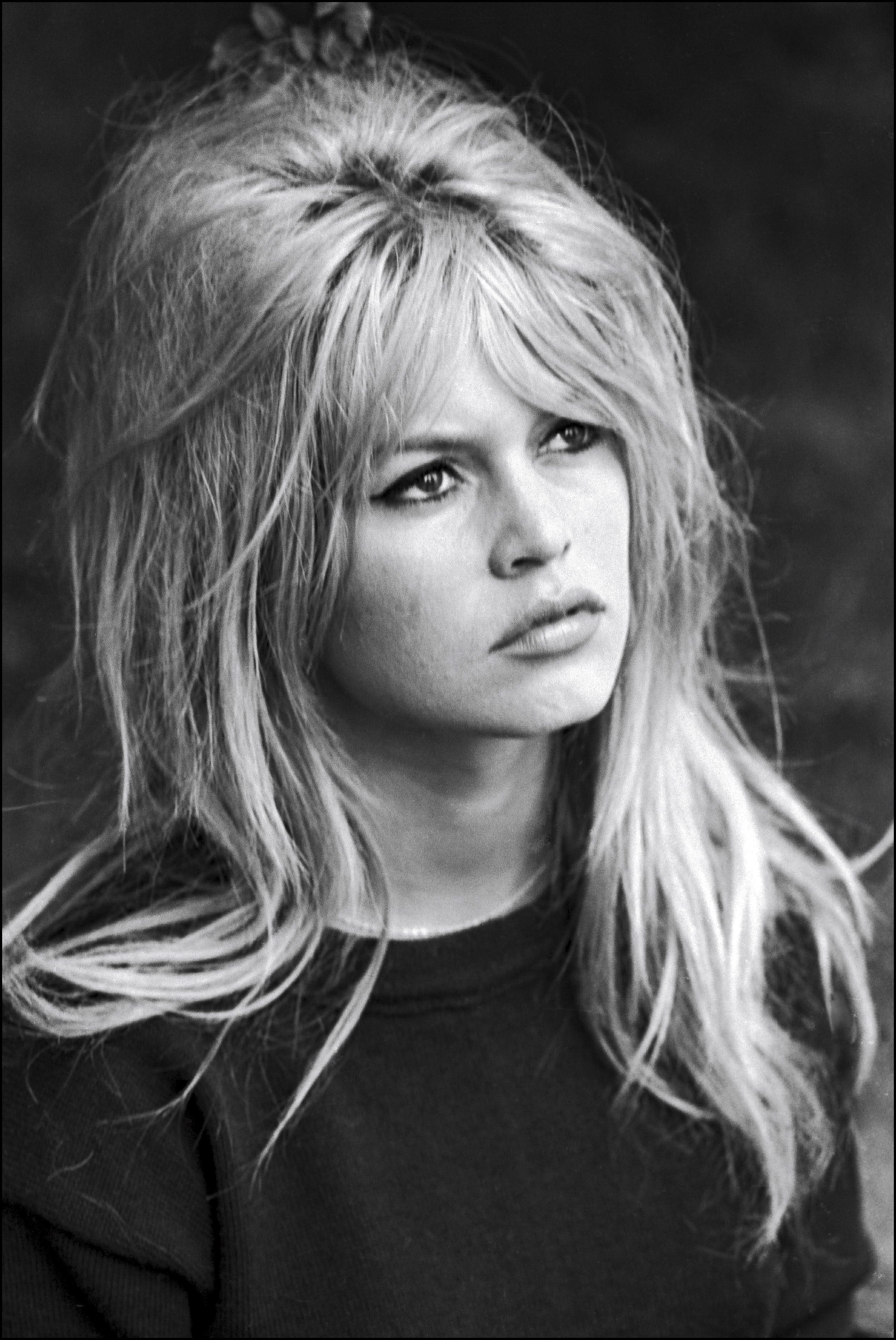 Brigitte Bardot acting in "Vie Privee" in 1961. | Source: Getty Images
However, the court did not agree to remove the book from the stands; it was decided that no one's privacy was violated since Nicolas was a fetus when the events took place.
The mother-son relationship continued to trouble for years, so much that Nicolas did not invite his mother to his wedding in 1982.
Additionally, the concept of a woman rejecting her child is not socially accepted, so the book came with a different perspective. Although there were health disclaimers added to it
BRIGITTE'S RELATIONSHIP WITH HER SON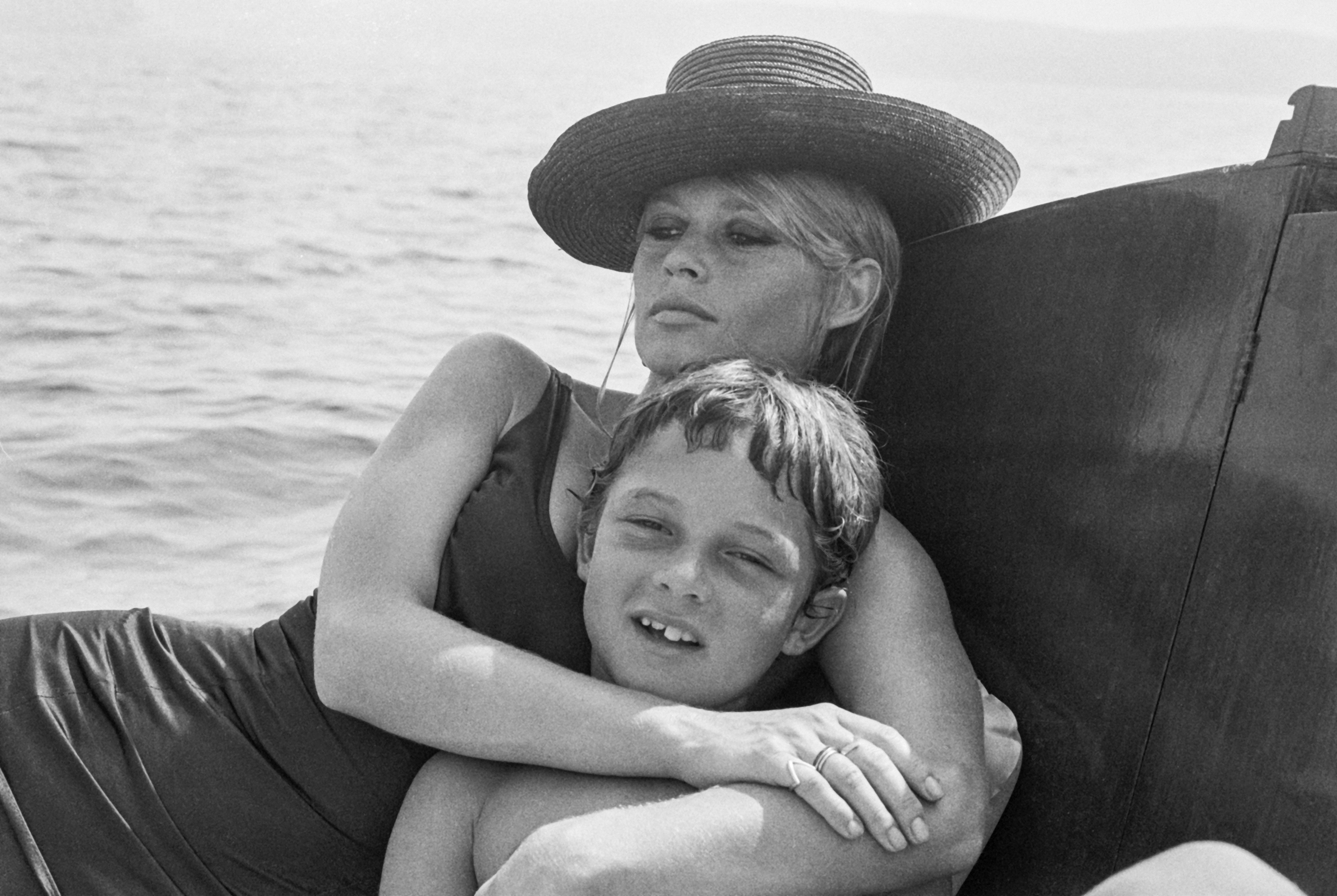 Brigitte Bardot with her son Nicolas in France, 1961. | Source: Getty Images
Bardot does not have a good relationship with her son. There is a lot that the actress has said that has deeply affected her child. For instance, at a press conference for her book, Bardot said she wished she had given birth to a little dog and not a human being.
These are some of the hurtful remarks that have left Nicolas wounded and distanced from his mother. The mother-son relationship continued to trouble for years, so much that Nicolas did not invite his mother to his wedding in 1982. Bardot also did not see her son for a decade after that.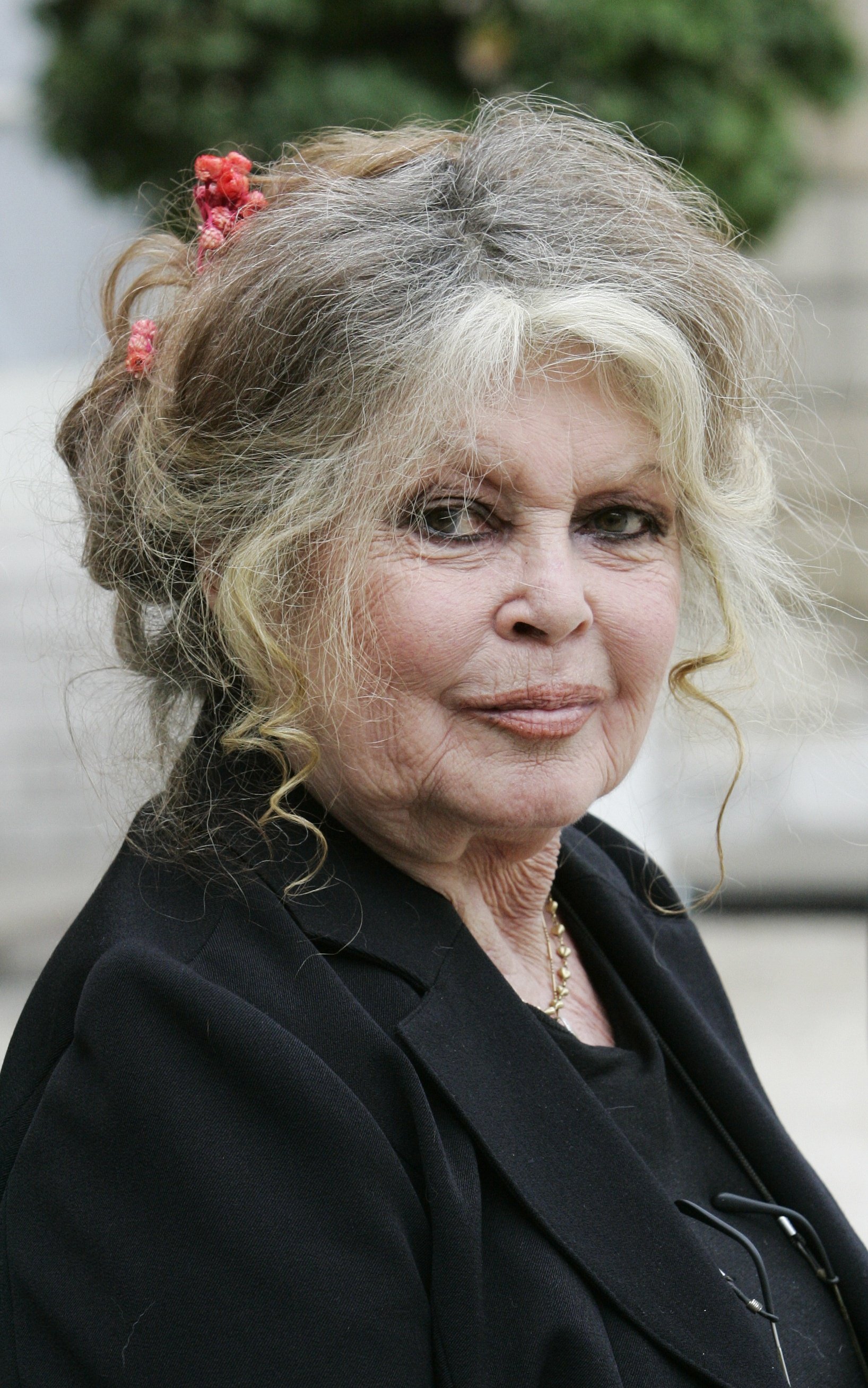 Brigitte Bardot in France 2007. | Source: Getty Images
Not t forget how Bardot has also insulted her ex-husband. Surprisingly the actress complained about Jacque not giving her access to her son and described his reasons with demeaning, inappropriate language.
BRIGITTE'S LIFE AFTER GIVING BIRTH WITHOUT GRANDCHILDREN AND GREAT-GRANDKIDS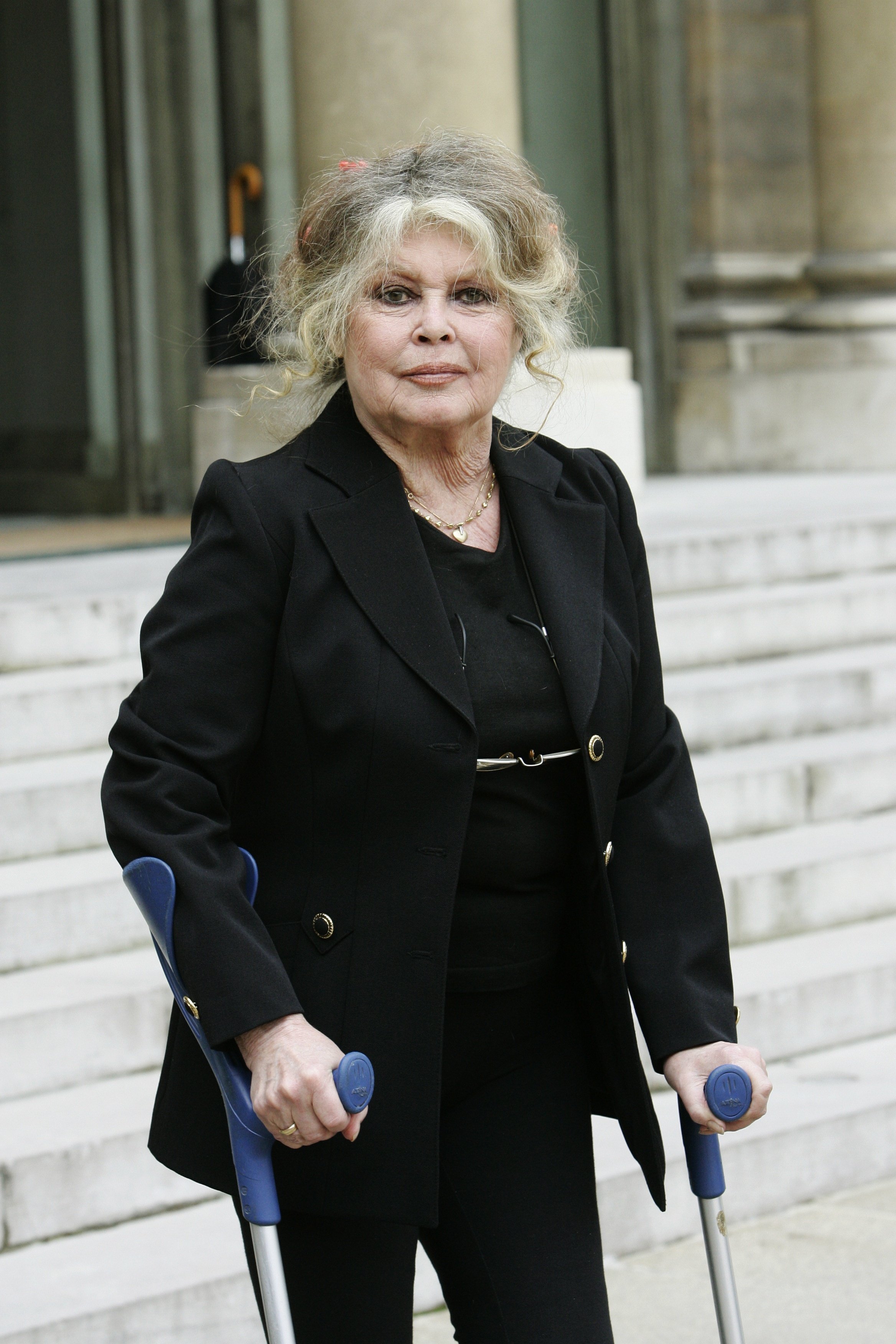 Brigitte Bardot in France 2007 | Source: Getty Images
Bardot got married for the third time to a German man by the name of Gunter Sachs. Unfortunately, Sachs took his own life, and Bardot turned a new leaf in life.
She discovered her love for animals and quit acting to become an animal rights activist. The actress even established a foundation that cares for suffering animals.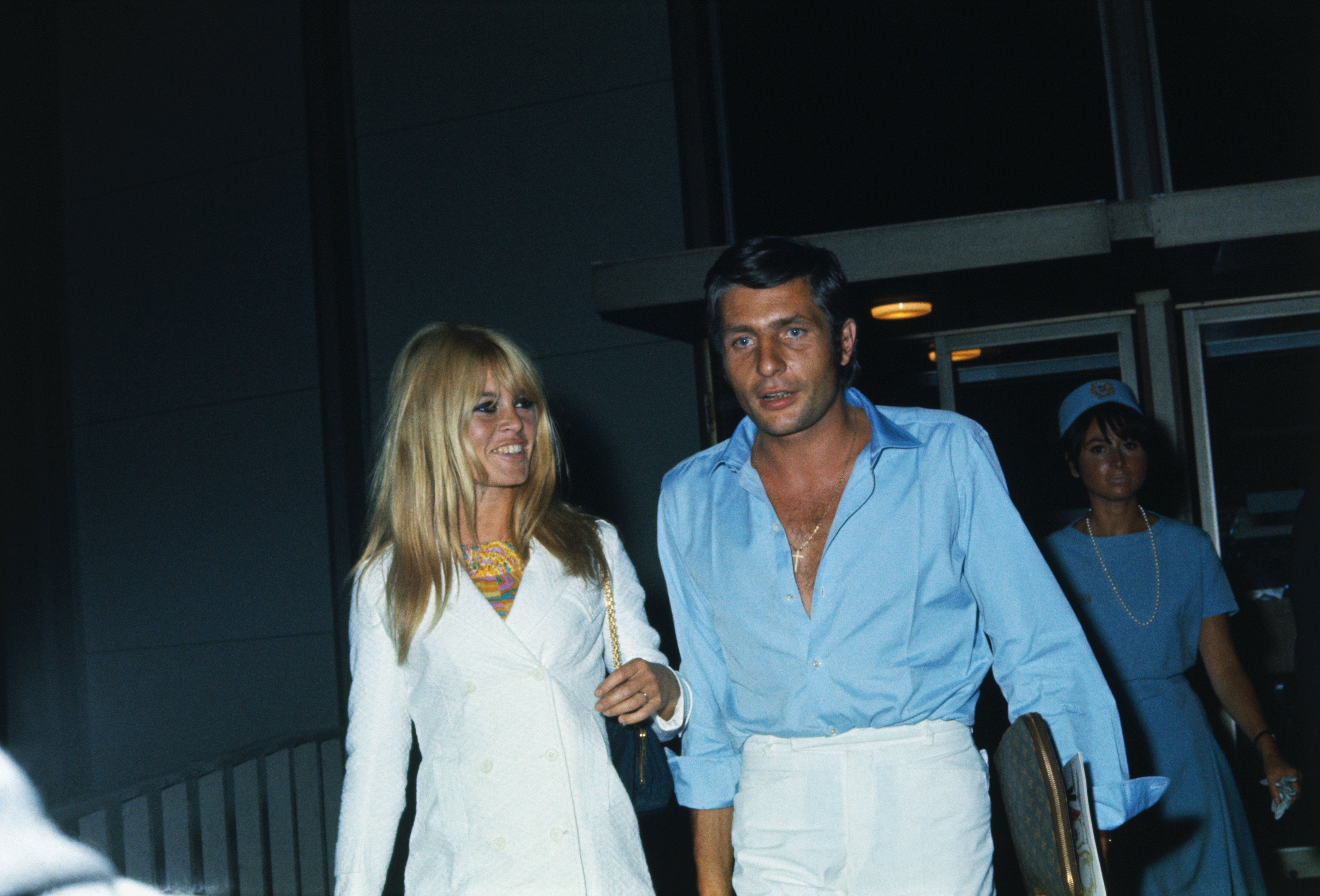 Brigitte Bardot and Gunter Sachs leaving the airport in Los Angeles. | Source: Getty Images
Bardot took the fourth shot at marriage and tied the knot with politician Benard d'Ormale. The couple still lives together with a lot of stray animals.
As for her relationship with her children, it is still estranged. Bardot has become a woman of the community and said she was gifted with followers and chocolates by people who write to her regularly.
But when asked about receiving gifts from family, Bardont tried to deflect until she admitted, "I do not even know where she is." The actress is now 87 years old and has two granddaughters, aged 30 and 35; both live in Norway. She is also a great-grandmother.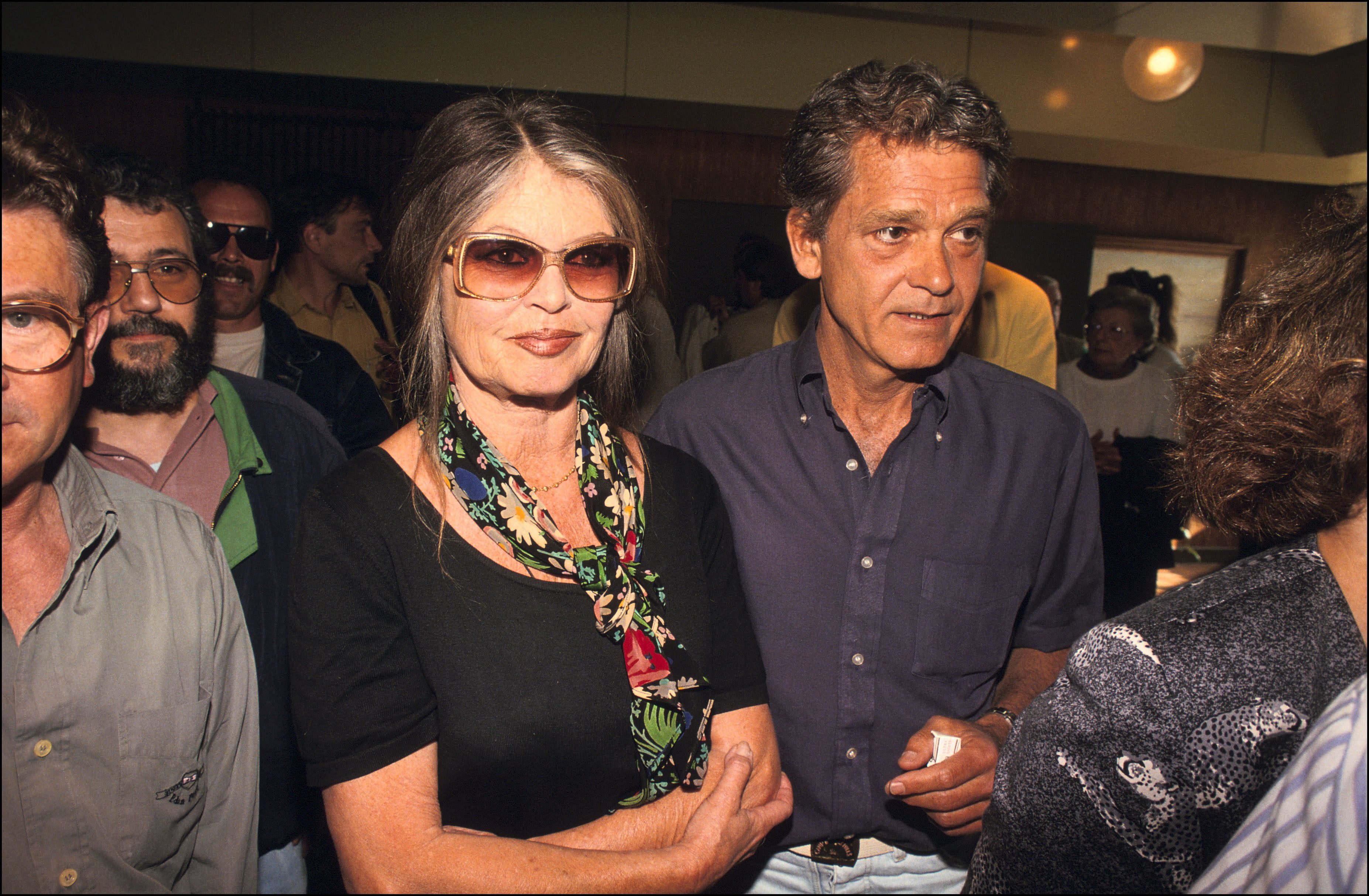 Brigitte Bardot and her husband Benard d'Ormale in France 1994. | Source: Getty Images
However, Bardot was still not fond of the thought of her family expanding. When asked how she feels about being a great grandmother, she said:
"I can't believe that I have great-grandchildren. Of course, I'm 87, but I swear I don't look like I have them! "
Bardot has declared that she is her happiest when caring for animals. The actress said she gave her young self to men, and now she is for her authentic self. Being around animals gives her nothing to complain about, said Bardot.
Please fill in your e-mail so we can share with you our top stories!