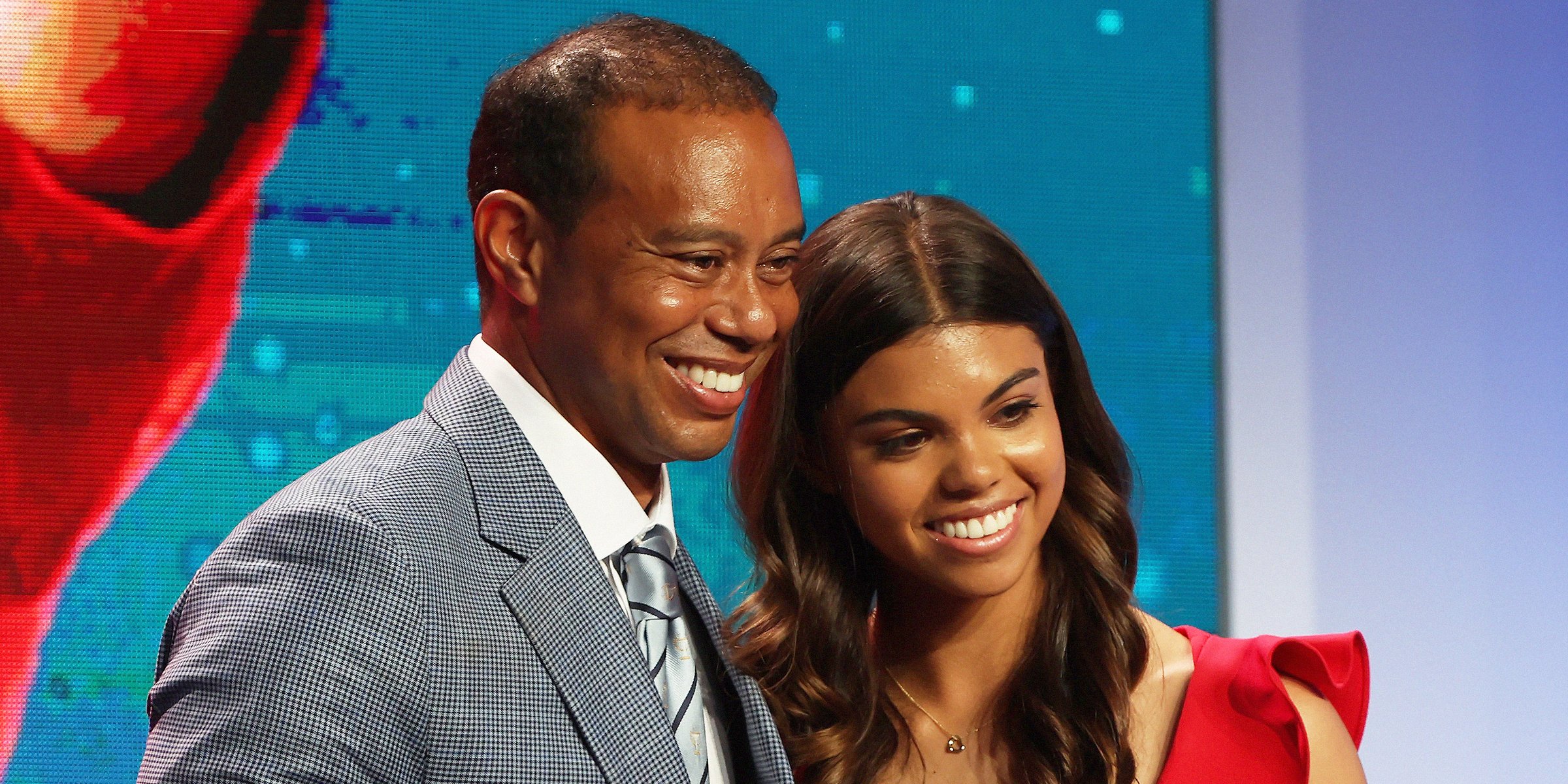 Getty Images
Tiger Woods' Daughter Sam Alexis Woods: What to Know About Her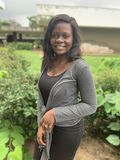 Tiger Woods' daughter, Sam Alexis Smith, his first child with his ex-wife, is incredibly proud of her father and maintains a close relationship with him.
Tiger Woods had enjoyed fame since he was little, going pro just when he was 20. A four-time PGA Tour champion, he enjoys unmatched respect. He married Swedish model Elin Nordegren in 2004 and had two beautiful children.
However, the marriage ended in 2010 after a much-publicized extra-marital affair involving the golfer and New York club hostess Rachael Uchitel.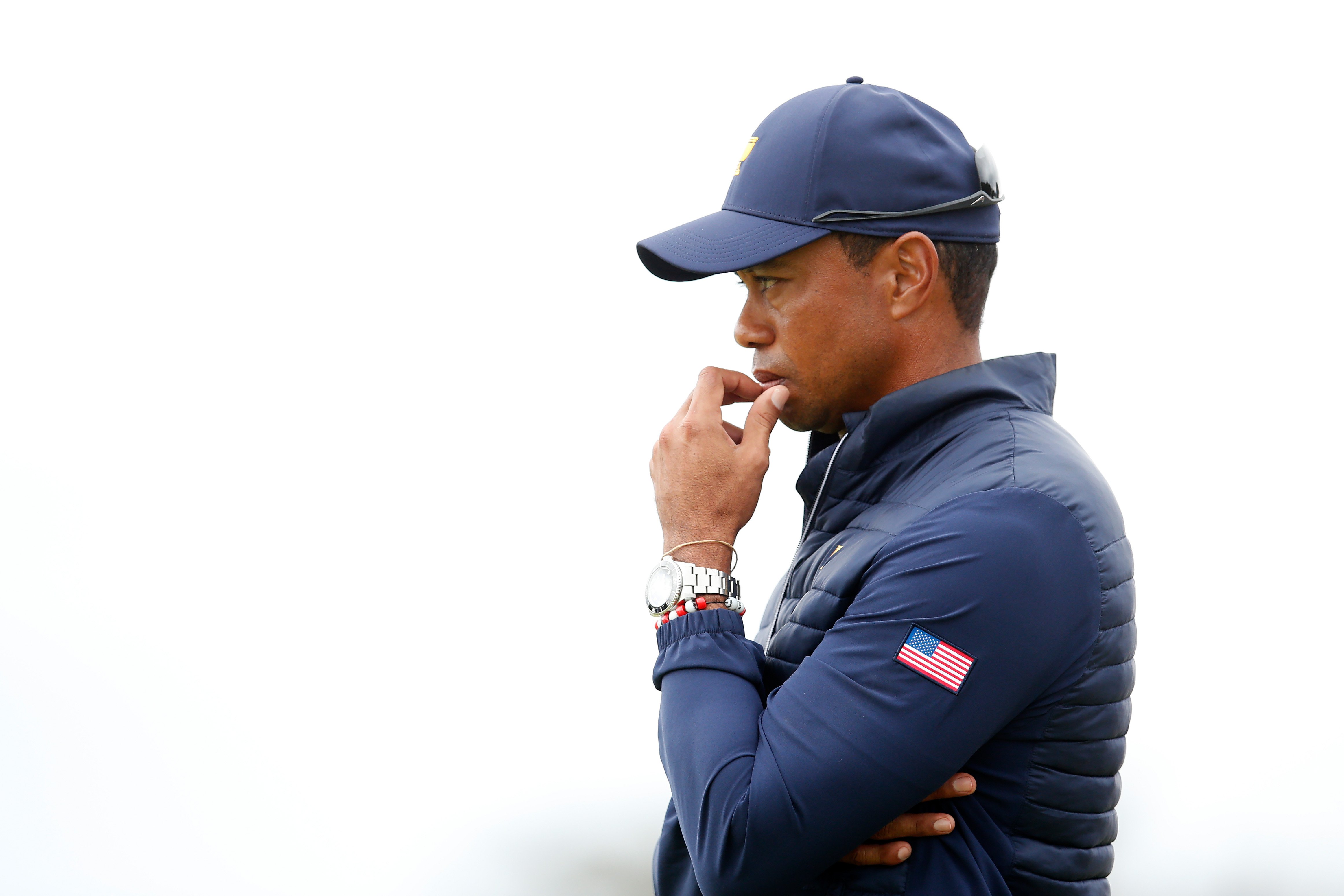 Tiger Woods during Saturday afternoon foursomes matches on day three of the 2019 Presidents Cup at Royal Melbourne Golf Course on December 14, 2019 in Melbourne, Australia. | Source: Getty Images
Several other women also came forward to speak about intimate relations with him. In addition, the golfer is known to have a close relationship with his children despite his public separation from his ex-wife.
Because they both agree that their children are the most important aspect of their lives, the duo decided to share joint custody of their offspring.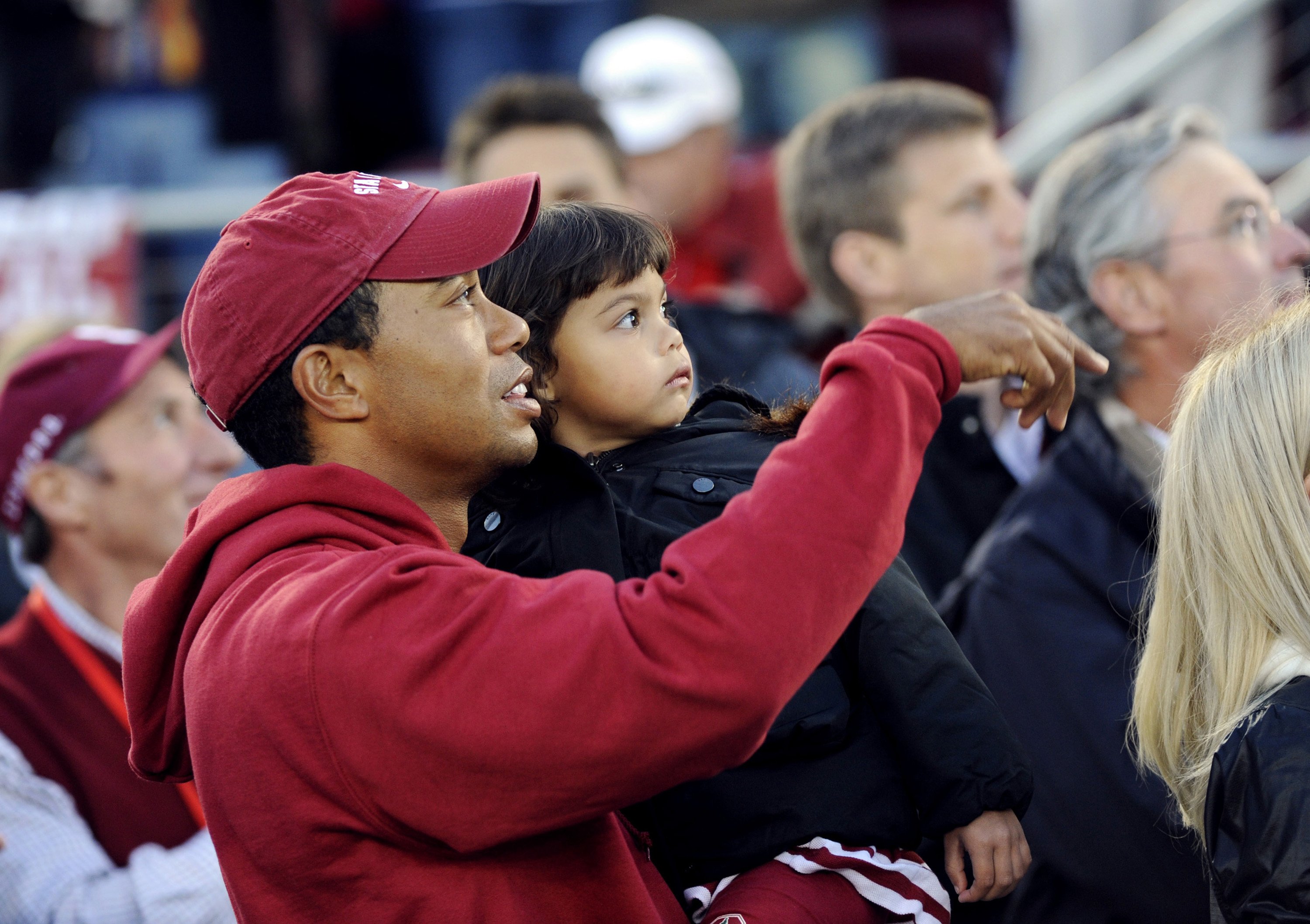 Tiger Woods and his daughter Sam Alexis Woods watch pre-game fly over between the California Bears and the Stanford Cardinals NCAA football game at Stanford Stadium, Stanford, California. | Source: Getty Images
WHAT DO WE KNOW ABOUT TIGER WOODS' DAUGHTER, SAM ALEXIS WOODS?
Sam Alexis Woods is Tiger Woods' first child with his ex Elin Nordegren. The former couple got married in 2004, but their union didn't last for long, as it ended in 2010 following Tiger's cheating rumors.
Sam has two brothers, Charlie Axel, born in 2009, and the teenager has a two-year-old half-brother, Arthur, from Nordegren's current relationship with former NFL player Jordan Cameron.
Although the children are shielded from public scrutiny, Sam's preference for soccer over golf is unmistakable. Sam Alexis was born in 2007.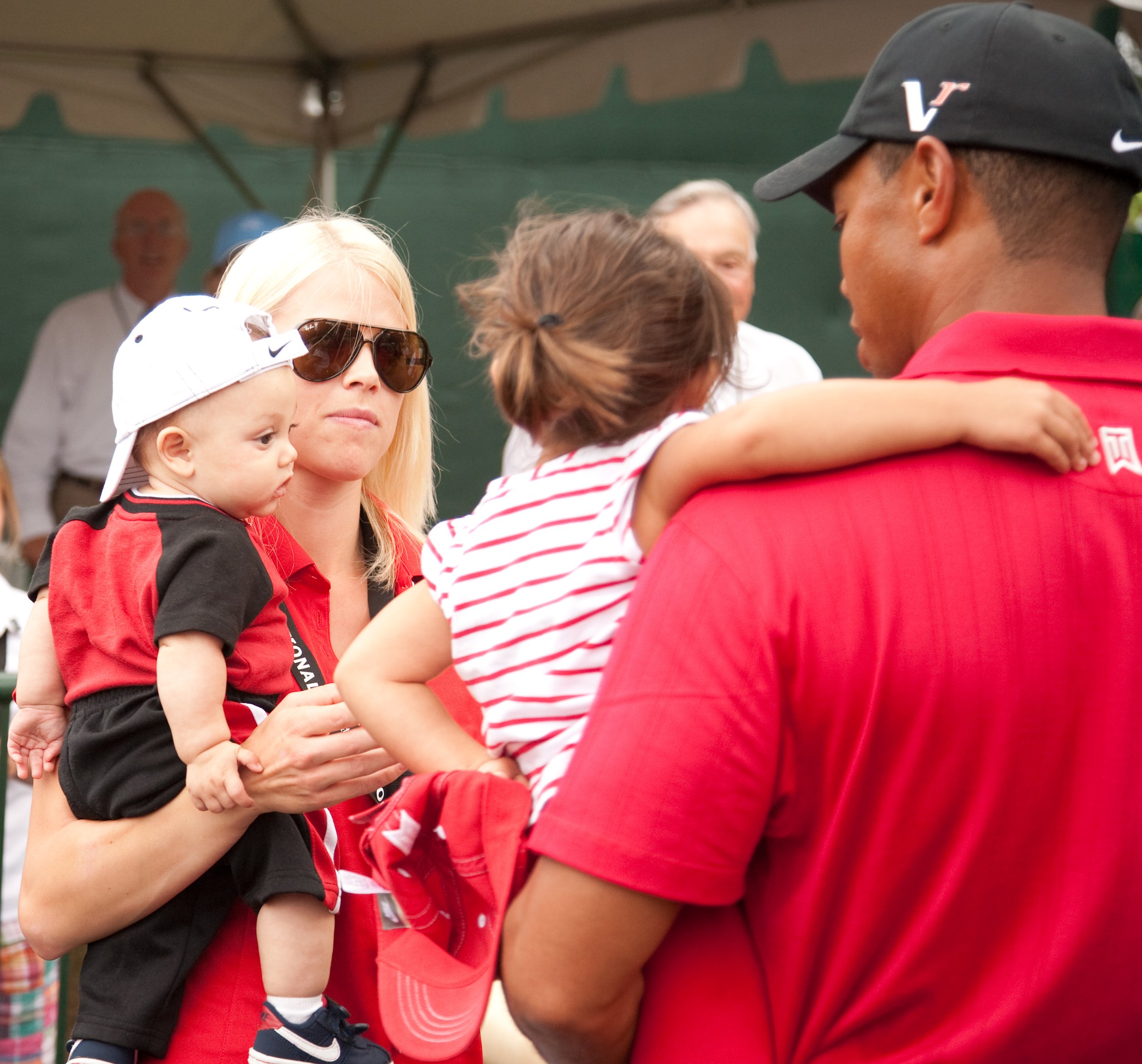 Tiger Woods is greeted by his son Charlie Woods, wife Elin Woods and daughter Sam Woods after the final round of the 2009 AT&T National hosted by Tiger Woods, held at Congressional Country Club on July 5, 2009 in Bethesda, Maryland. | Source: Getty Images
She attends soccer sessions and games with her dad. Tiger has also shared photos of her attending professional soccer matches and meeting famous US Women's National Team members.
A few years after her birth, Tiger explained to her how important her name was to him and Elin. According to Hollywood Life, in his interview with USA Today, Tiger Woods said:
"We wanted to have a name that would be meaningful to either side of the family, my side or Elin's side, because she was born (the day after) Father's Day."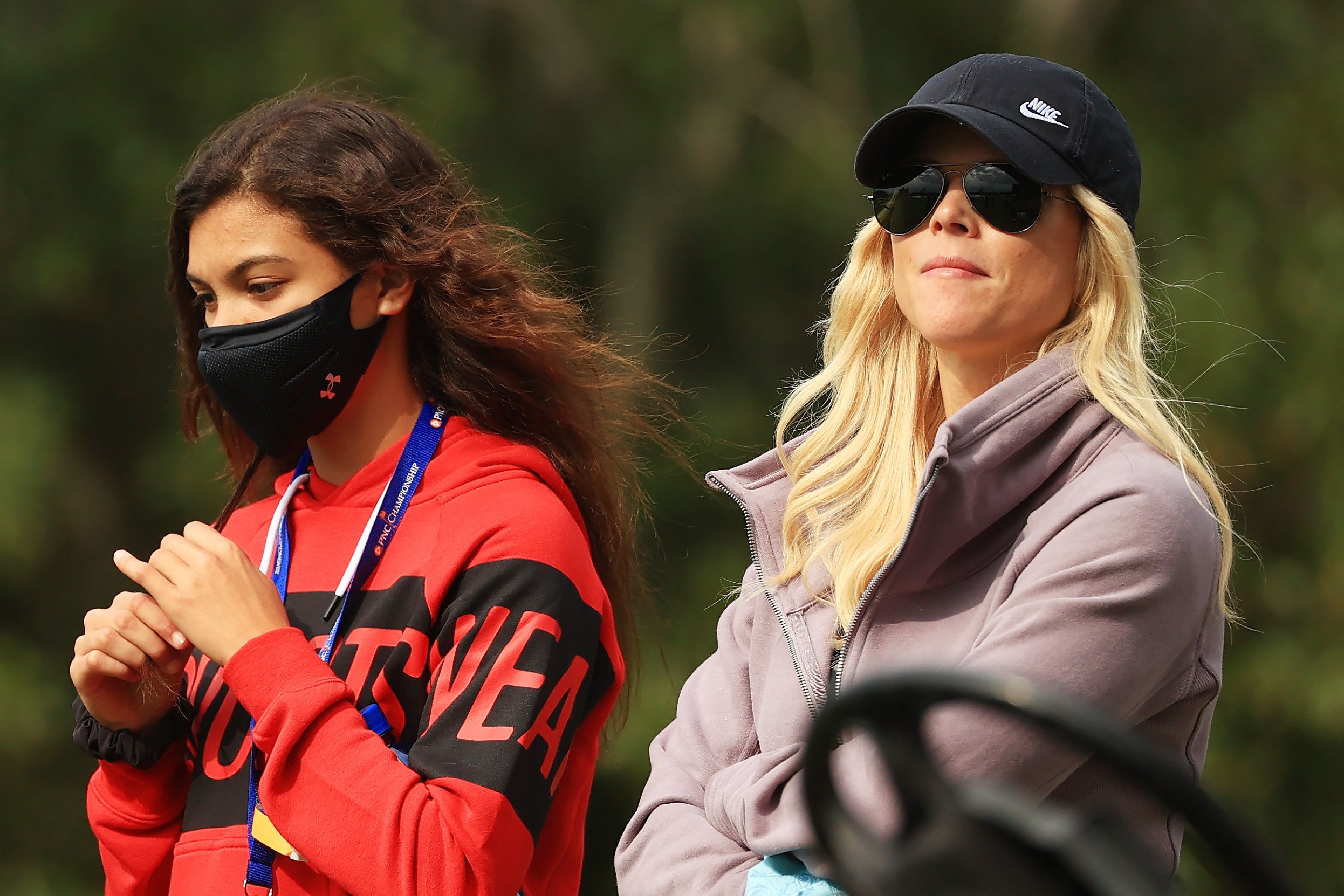 Sam Woods, daughter of Tiger Woods of the United States, and her mother Elin Nordegren look on during the final round of the PNC Championship at the Ritz-Carlton Golf Club Orlando on December 20, 2020, in Orlando, Florida. | Source: Getty Images
Tiger had always been called Sam rather than Tiger by his father because he resembled a Sam to his father. However, Sam and her brother, Charlie, mostly lived private lives.
Still, the whole family was present at the ceremony in 2019 when former President Donald Trump presented Tiger with the Presidential Medal of Freedom.
Tiger's frightening car crash in February 2021 in Los Angeles led to both kids staying with their mom while Tiger recovered. Despite their high-profile divorce, Elin wanted the kids to be with their dad while he recovered.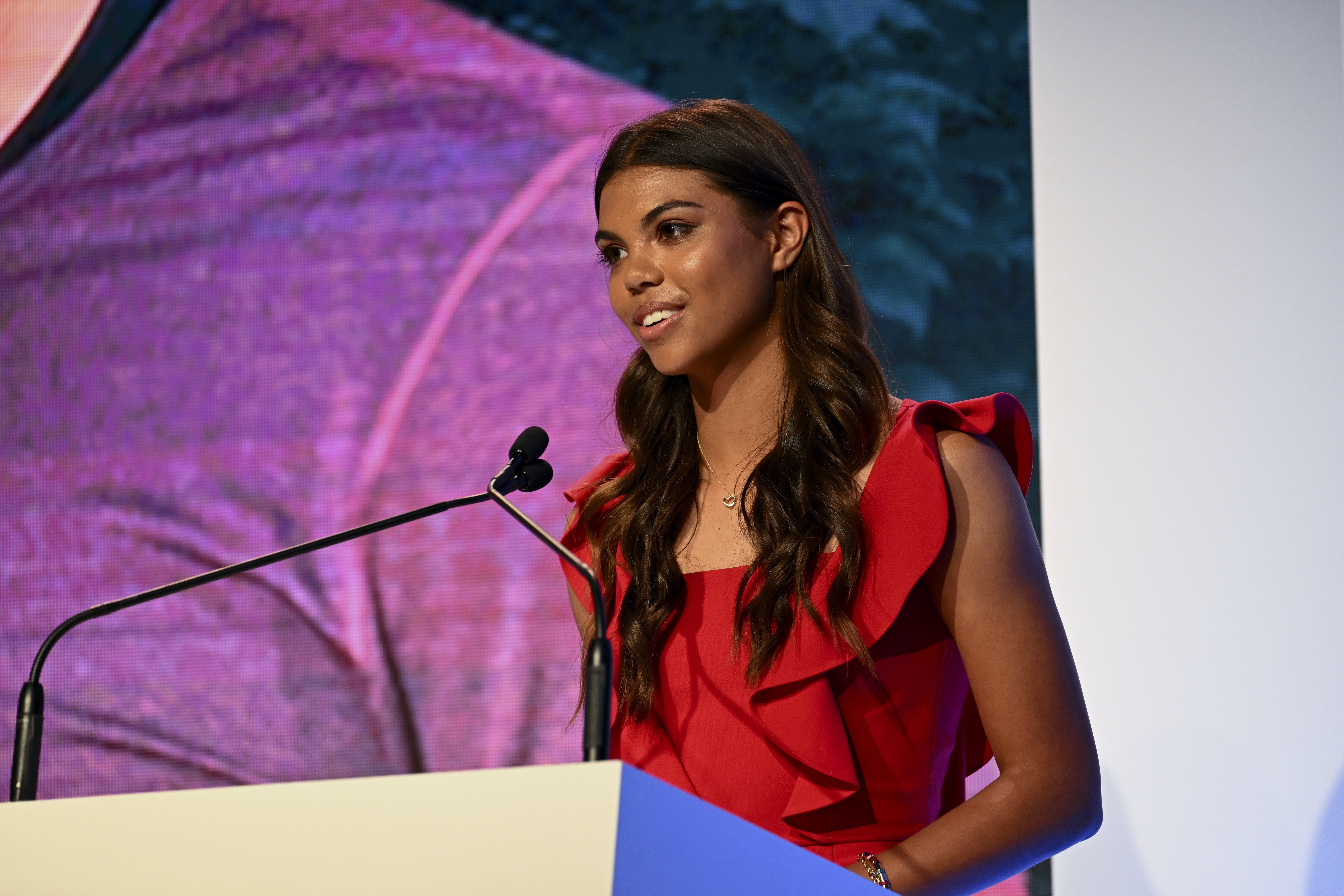 Sam Woods introduces her father and World Golf Hall of Fame inductee, Tiger Woods, during the World Golf Hall of Fame Induction Ceremony prior to THE PLAYERS Championship at PGA TOUR Global Home on March 9, 2022, in Ponte Vedra Beach, FL. | Source: Getty Images
SAM WOODS' SPEECH THAT TOUCHED HER DAD
Tiger's teenage daughter, Sam, lauded her father for his strength and resilience in overcoming every challenge he faced. She eulogized him for being the youngest person ever to win the Master's championships and the first African or Asian player to win the title.
Sam was given the privilege to announce her father's induction into the World Golf Hall of Fame at the PGA Tour's new headquarters; she started, "Dad, I inducted you into the Dad Hall of Fame a long time ago."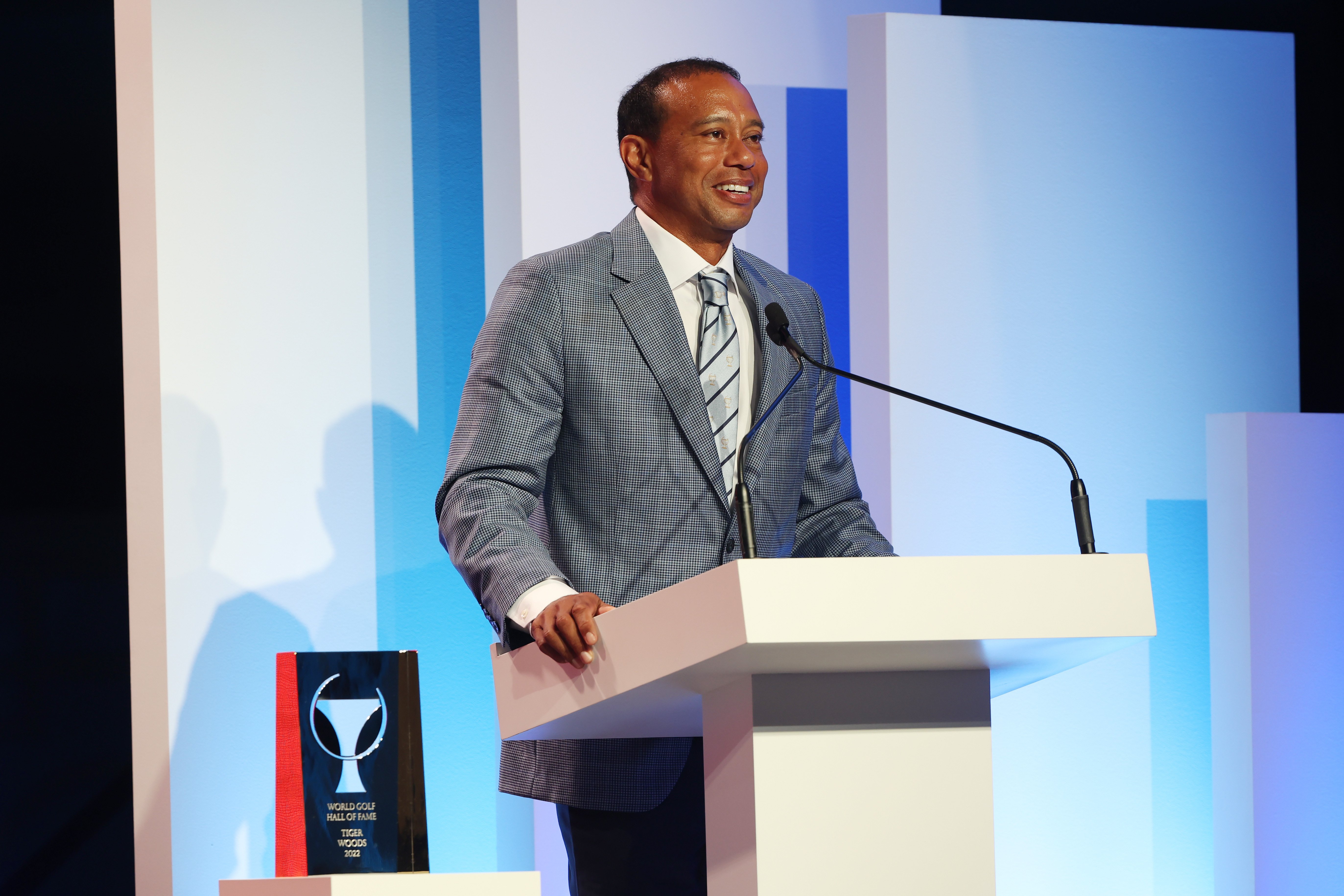 Inductee Tiger Woods speaks at the 2022 World Golf Hall of Fame Induction at the PGA TOUR Global Home on March 09, 2022 in Ponte Vedra Beach, Florida. | Source: Getty Images
The Golf champion was captivated by his daughter's heartwarming speech that he lost his balance when he joined Sam on stage. Appropriately dressed in red, in honor of her father's custom color, Sam was just as poised as her father used to be on the golf course.
She shared the memorable story of the day she was born, which coincided with the 2007 US Open finals at Oakmont, where Angel Cabrera won.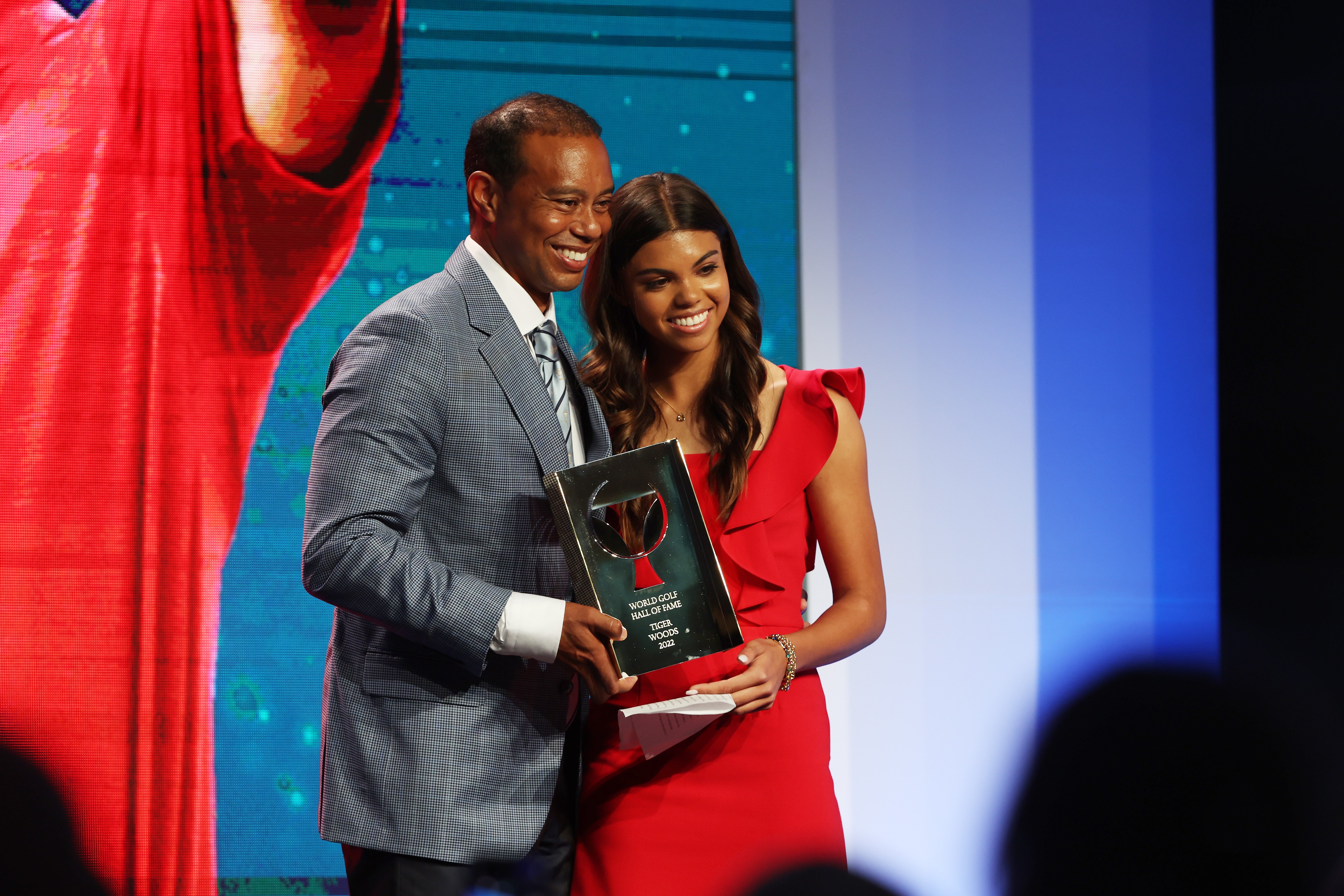 Inductee Tiger Woods and daughter Sam Alexis Woods pose during the 2022 World Golf Hall of Fame Induction at the PGA TOUR Global Home on March 09, 2022 in Ponte Vedra Beach, Florida. | Source: Getty Images
Woods had missed an 18-foot putt intended to force a US Open playoff by a foot, after which he hurried to the Hospital, flying from Pittsburgh to Orlando. Sam was born five minutes after he walked into the hospital room, still wearing his uniform.
Tiger may have lost the match, but he won something more meaningful. Sam's speech impressed the house filled with influential stars of the PGA Tour. But, like her dad, Sam Woods was the star of the night.
"Nothing better than being with family."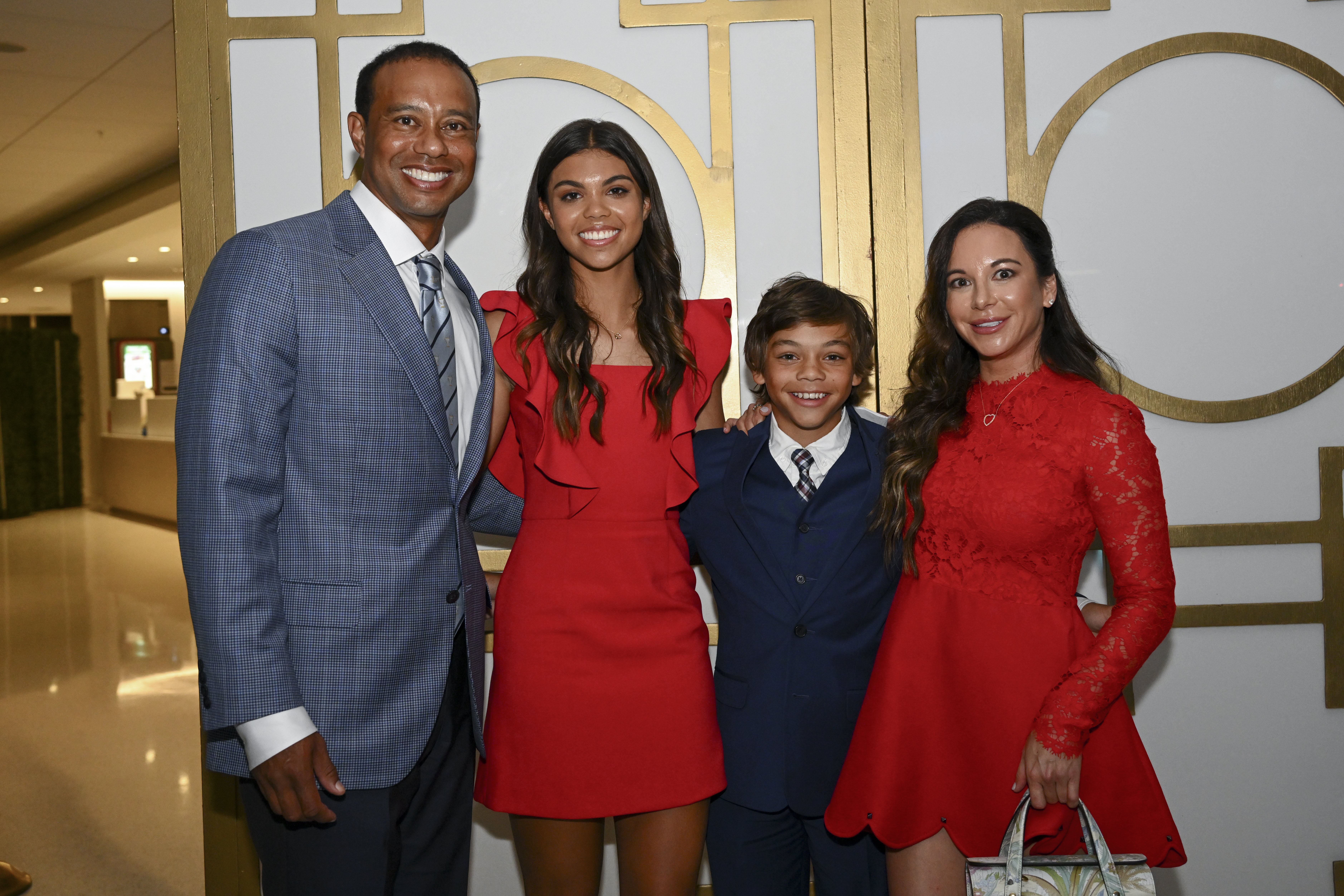 Tiger Woods poses with his daughter, Sam, son, Charlie and girlfriend Erica Herman after the World Golf Hall of Fame Induction Ceremony on March 9, 2022, in Ponte Vedra Beach, FL. | Source: Getty Images
As if that wasn't emotional enough, Sam talked about the February 2021 car accident that left her dad out of the PGA Tour due to the multiple surgeries he underwent on his right foot.
Sam recounted how they had been afraid he would lose a leg, but he beat that. So, not only was he getting inducted, he fully recovered the use of his legs. His fighting spirit was what made him deserving of the award.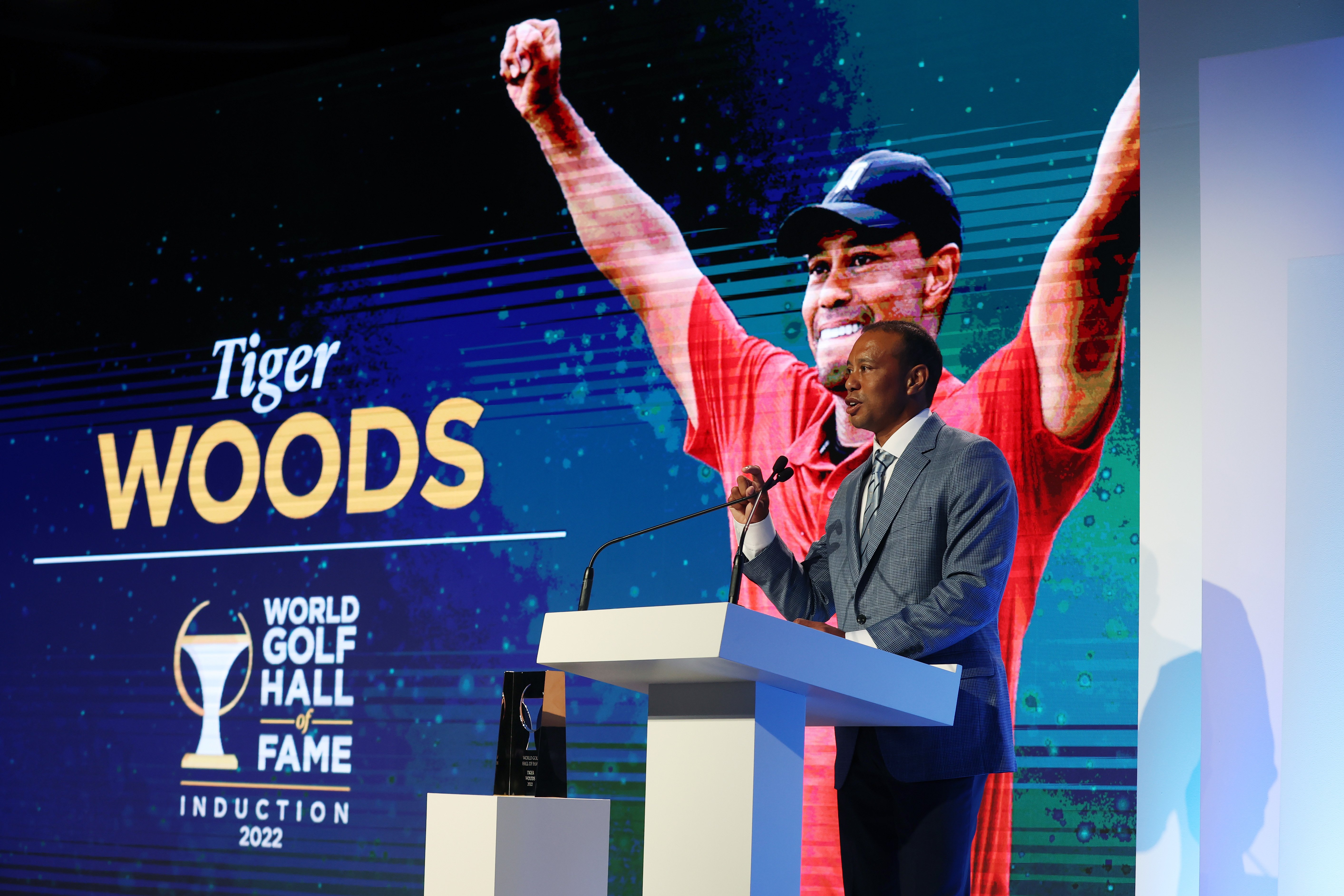 Inductee Tiger Woods at the 2022 World Golf Hall of Fame Induction at the PGA TOUR Global Home on March 09, 2022 in Ponte Vedra Beach, Florida. | Source: Getty Images
MEET HER BROTHER CHARLIE
Charlie Axel was born in 2009. He has taken after his father with his passion for golf too, and made his debut in December 2020 in the PNC Tournament with his dad in the father-son competition.
Tiger said he doesn't want to dissuade his son from playing golf, a game he has made a career of as he and his father, Earl Woods, connected through the game.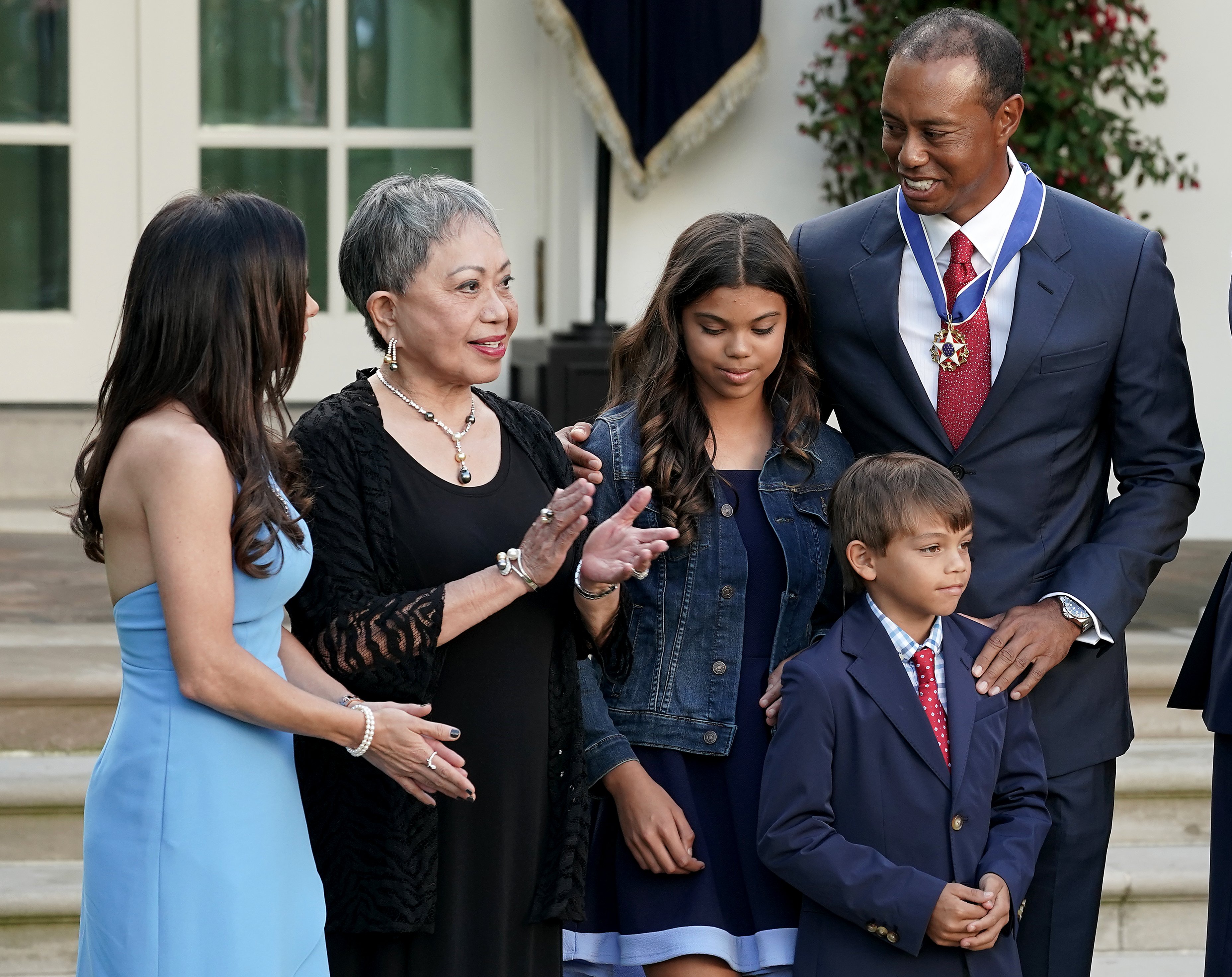 Professional golfer Tiger Woods (R) is joined by his mother Kultida Woods (2nd L), children Sam Alexis Woods and Charlie Axel Woods and girlfriend Erica Herman during his Medal of Freedom ceremony in the Rose Garden at the White House May 06, 2019 in Washington, DC. | Source: Getty Images
Tiger loves his kids. He posted a picture of himself with his children and current love interest, Erica Herman, with the caption, "Nothing better than being with family." He was also vocal about his son's achievements stating that Charlie's hits were incredible.
Tiger sure loves his kids and will be spending more time with them in years to come. This is due to the golfer's retirement from active golf following his devastating accident and lengthy rehabilitation. Even if the golfing world lost a brilliant talent, his children would undoubtedly profit.
Please fill in your e-mail so we can share with you our top stories!