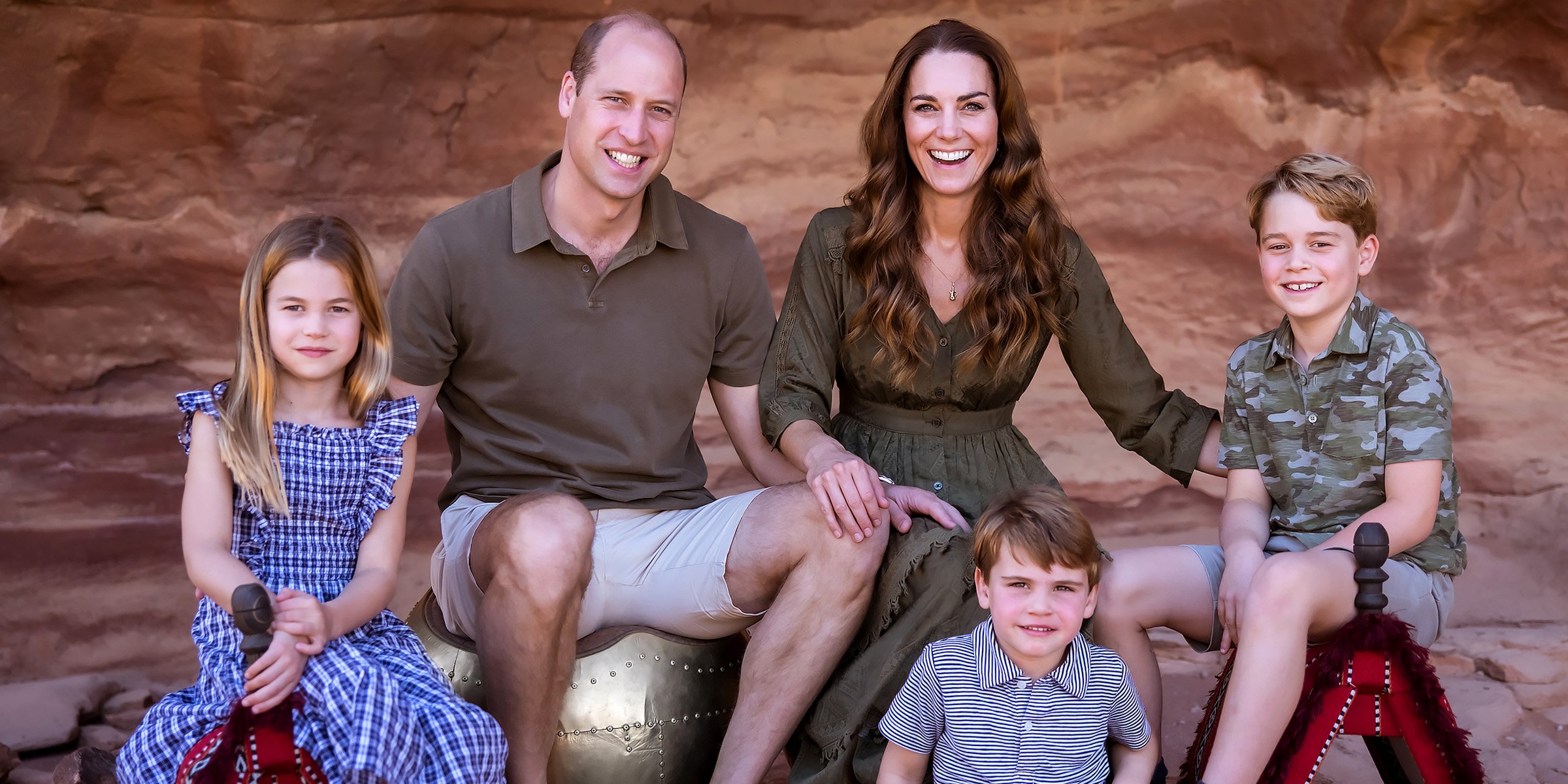 Getty Images
Prince William & Kate Middleton's Relationship Included Breakups, Parties & a Lovely Family
It has been just over a decade since the royal couple, Prince William and Kate Middleton, tied the knot at Westminster Abbey in an elegant affair that was truly reminiscent of a real-life fairy-tale. However, it hasn't always been smooth-sailing for the couple as they encountered some troubles along the way.
Since then, they have become a couple that is adored by the world, especially the royal family. The reason is that they have not been involved in any scandals that could bring the royals into disrepute and spoil their relations.
The Duke and Duchess of Cambridge, as they are formally known, are an example of fighting for love against all odds and succeeding in the end. Here is a glimpse into their story: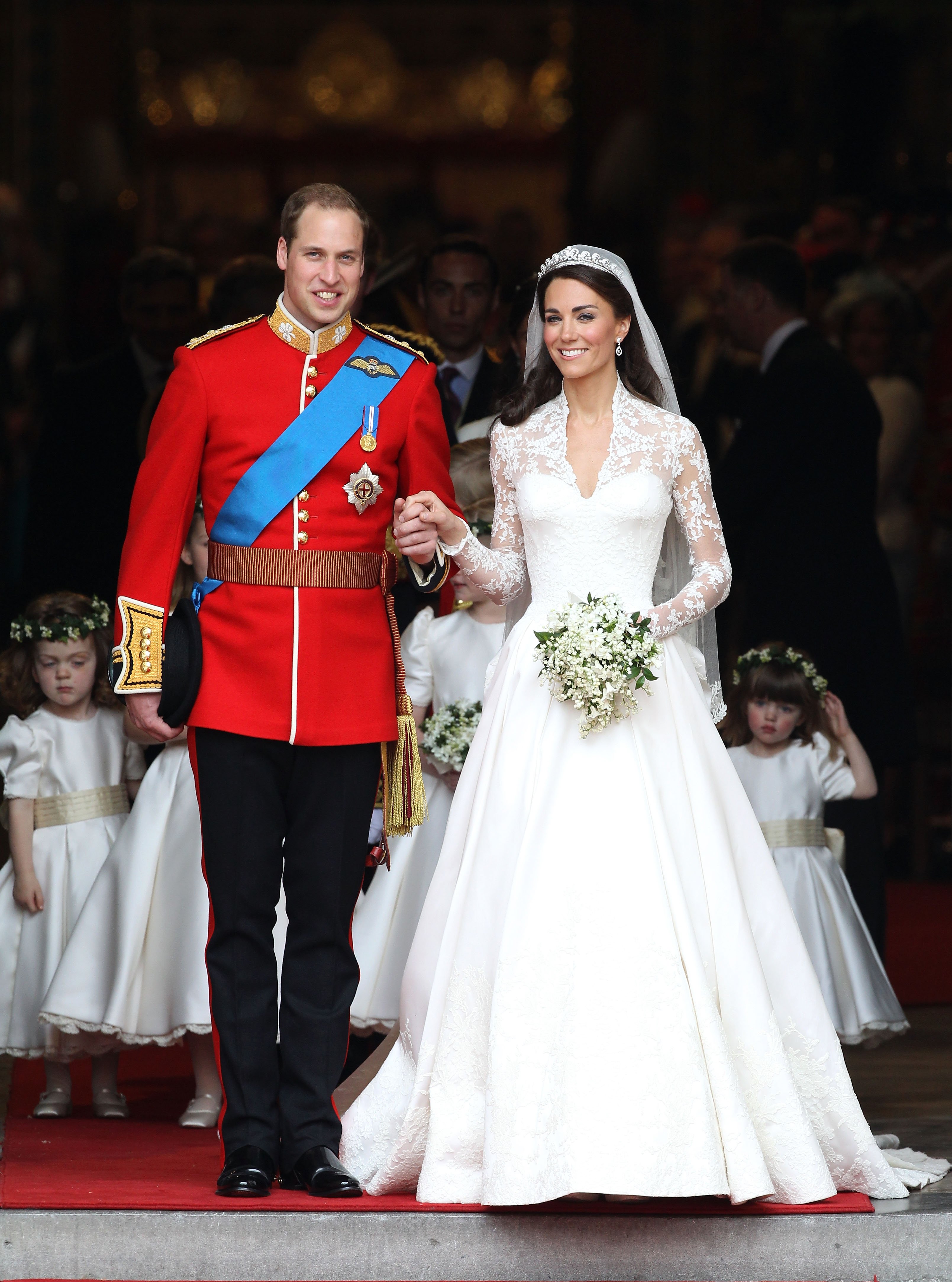 Prince William, Duke of Cambridge and Catherine, Duchess of Cambridge smile following their marriage at Westminster Abbey on April 29, 2011 in London, England | Source: Getty Images
PRINCE WILLIAM ENCHANTED BY THE GIRL-NEXT-DOOR
Kate and William met in their first semester at St. Andrew's University in Scotland, where they studied art history.
The two also resided in St. Salvatore's Hall, where they frequently bumped into each other and eventually struck up a friendship.
They bonded over their love of skiing, and Kate became a dependable friend that would share her notes with William if he had to miss any lectures.
Initially, there was no romance between them but their connection deepened in the second semester as they spent more time together.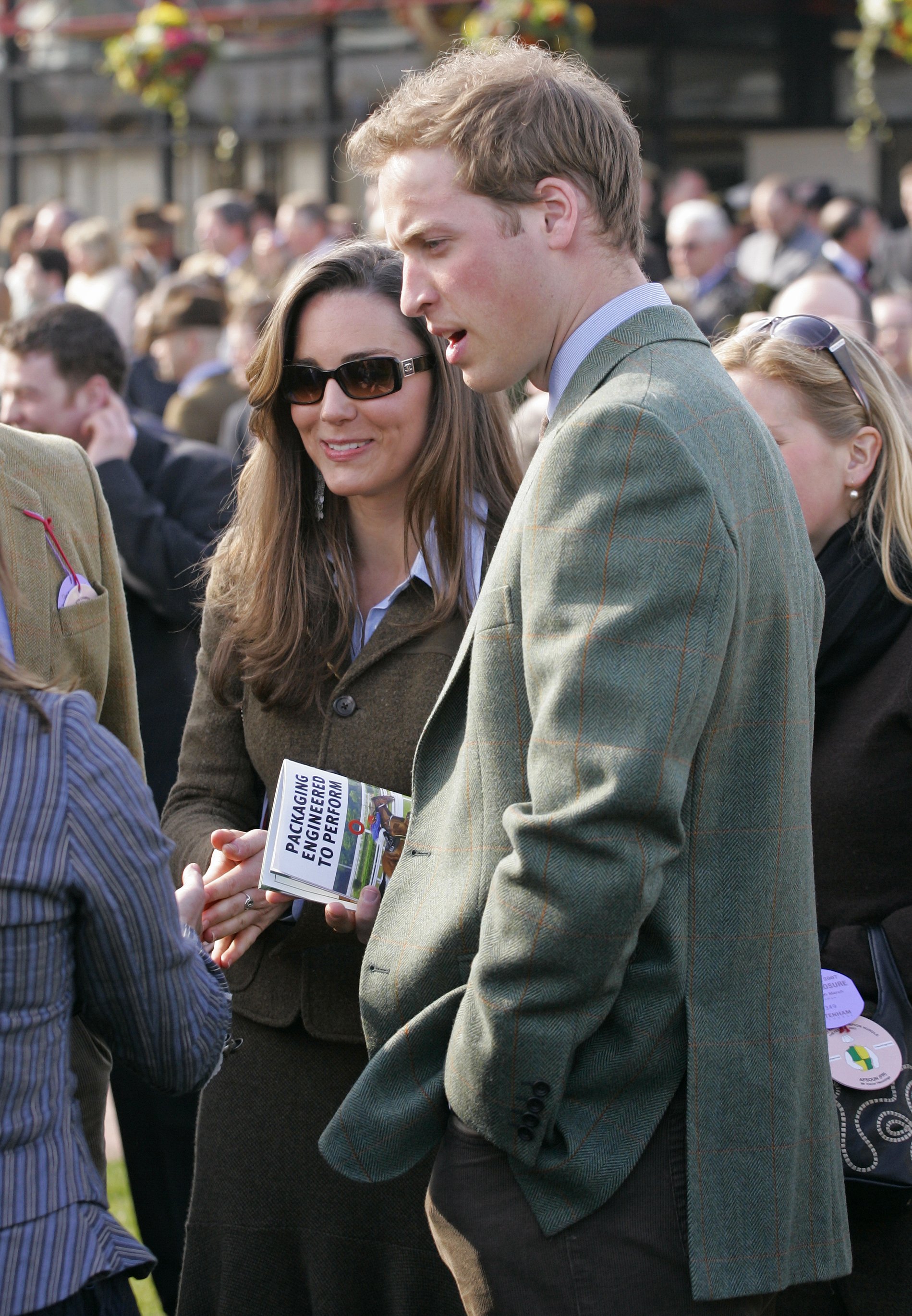 Kate Middleton and Prince William attend day 1 of the Cheltenham Horse Racing Festival on March 13, 2007 in Cheltenham, England | Source: Getty Images
Recalling the beginning stages of their relationship, William said that when he first met Kate, he knew that there was something very special about her and that there was something he wanted to explore with her.
The pair moved into an off-campus apartment with two friends the following year. At that point, they still maintained a platonic relationship, but William was eager to turn it into a romantic one. He admitted his grand and elaborate efforts meant to impress Kate were usually failures, saying:
"I was trying to cook these amazing fancy dinners. But what would happen was I would burn something, something would overspill, something would catch on fire."
The passing months strengthened the relationship between the two, and they eventually confessed to their friends. Their group living arrangements made it fairly easy for them to be undetected by the public.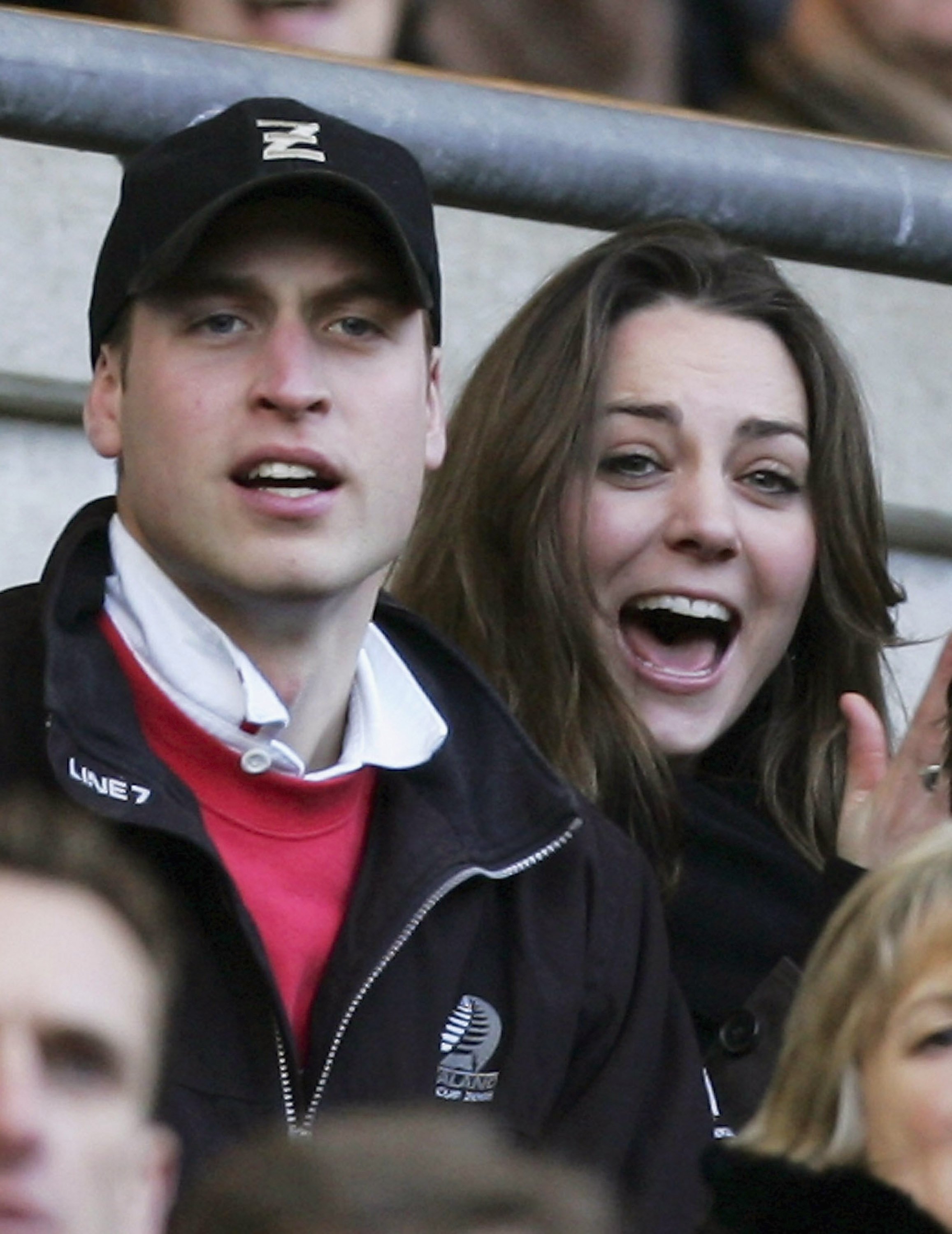 Prince William and Kate Middleton cheer on the English team during the RBS Six Nations Championship match between England and Italy at Twickenham on February 10, 2007 in London, England
Gossip soon spread about their relationship at the university and the press got a hold of the news. It then spread quickly and thrust Kate into the spotlight.
A year later, Kate and William were photographed by the paparazzi hitting the slopes on a ski trip to the Swiss Alps in March 2004.
The couple made it onto the front pages of many publications which speculated about William finally being in a serious relationship.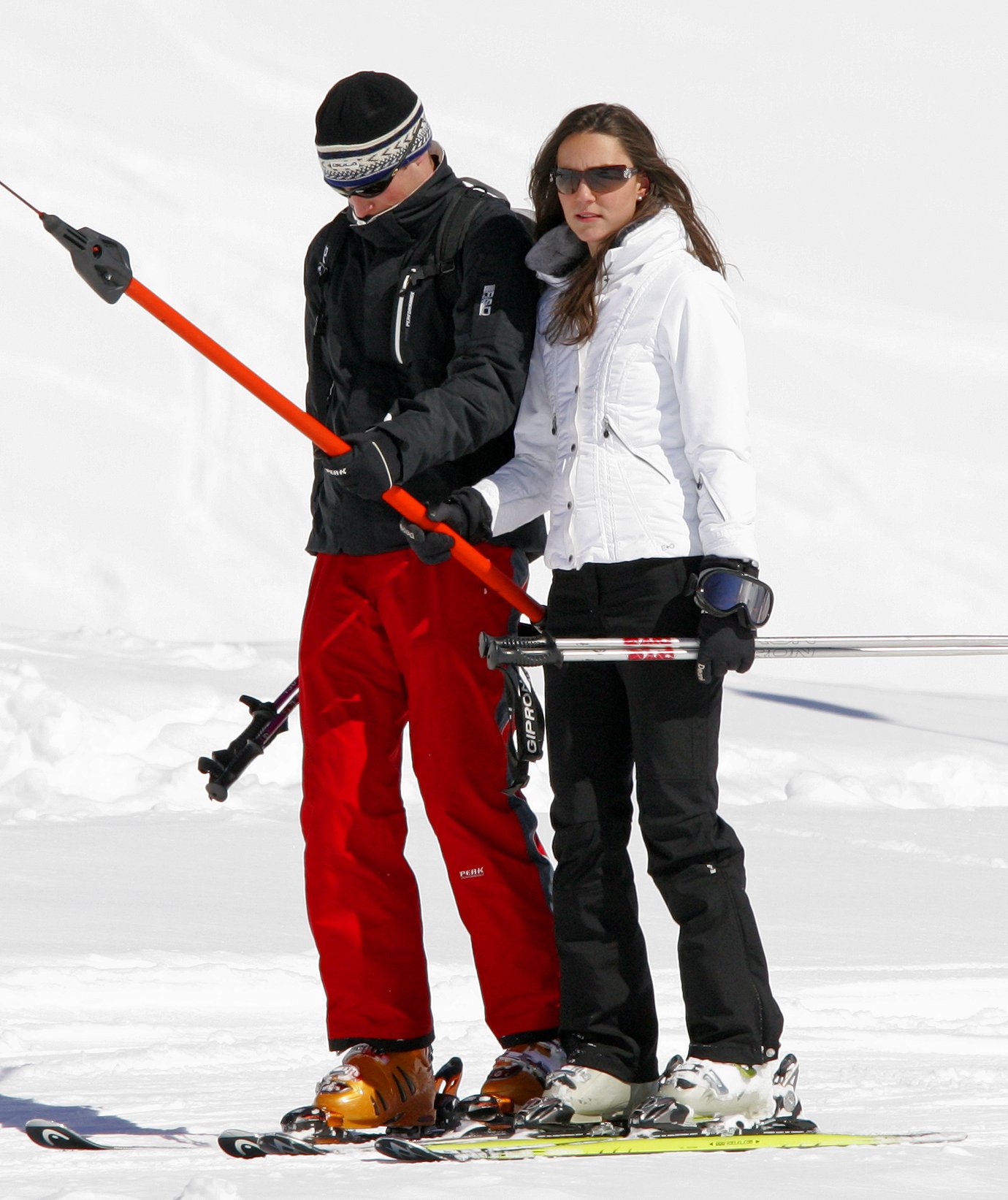 Prince William and then-girlfriend Kate Middleton use a T-bar drag lift whilst on a skiing holiday on March 19, 2008 in Klosters, Switzerland | Source: Getty Images
ABANDONING PARTYING UNTHINKABLE FOR PRINCE WILLIAM
William and Kate graduated from St. Andrews in June 2005. Kate faced constant criticism from the press. Her family was judged harshly by the tabloids who poked fun at her for not being born into aristocracy.
The couple eventually split up in 2007 as their relationship suffered due to a lack of time spent together. William had joined the Household Cavalry and could not visit Kate regularly.
Meanwhile, pictures of him partying filled the tabloids, and he was linked to multiple other women while still in a relationship with Kate.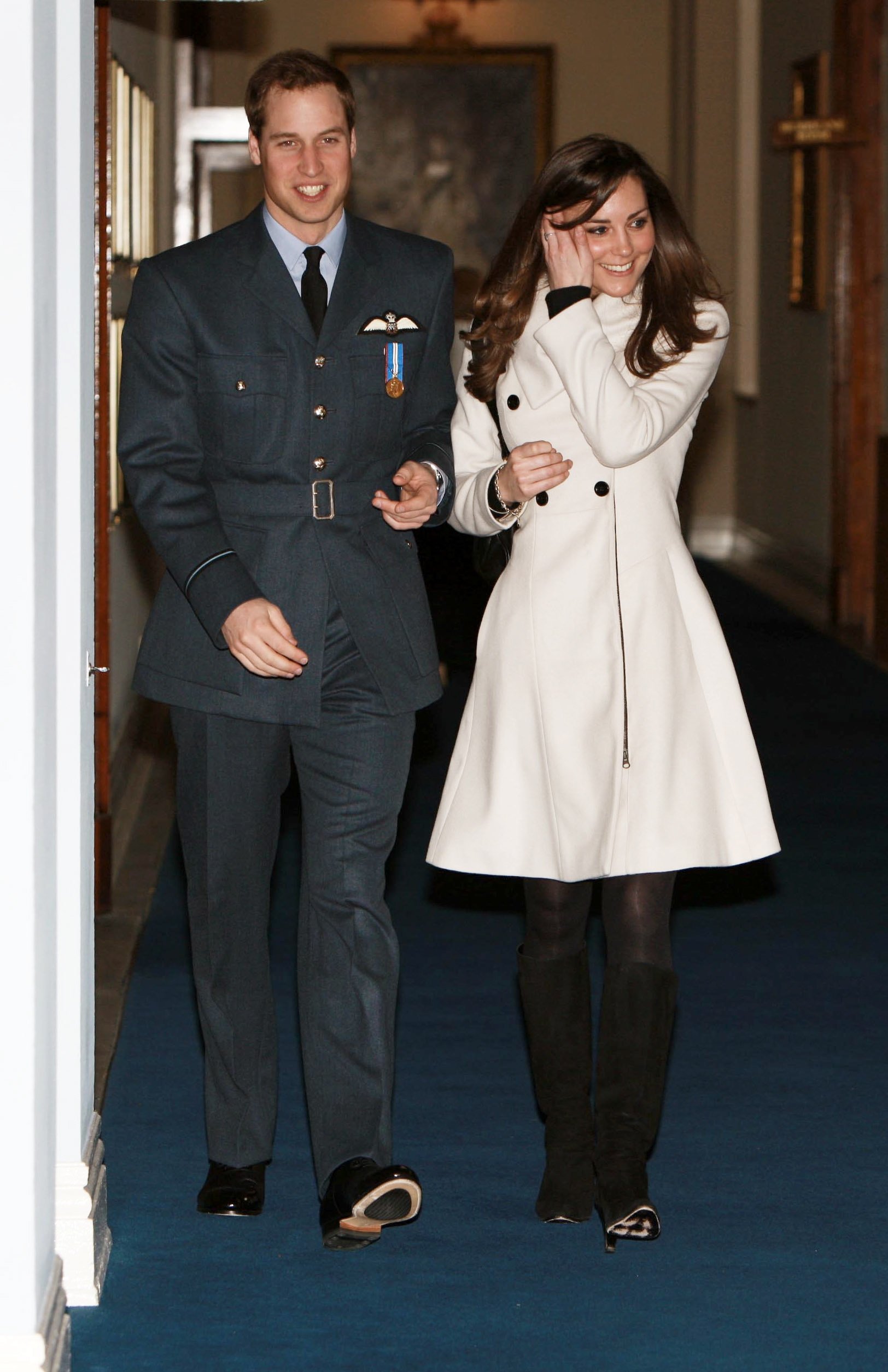 Prince William and his girlfriend Kate Middleton at the Central Flying School at RAF Cranwell where Prince William received his RAF wings in a graduation ceremony, Sleaford on April 11, 2008 in Lincolnshire, England | Source: Getty Images
Middleton admitted that she had initially been unhappy about the break-up but was grateful because it had molded her into a strong person.
This was the couple's second break-up following a brief break in 2004, in which William had claimed to have felt "claustrophobic" and not yet ready to settle down.
The prince was known as a party animal in his youth. There were many instances when he partied with his then-girlfriend, Kate and their friends.
Archive pictures from William's 26th birthday in 2008 show the two lovers on a night-out celebration at the Club Boujis tent at the Beaufort Polo Club near Tetbury, Gloucestershire.
Before getting hitched in 2011, William and Kate had reportedly made a lovers' pact to get married to each other following their 2007 break-up, which endured until they reconciled in 2010. They had already been living together for about a year in Wales before walking down the aisle.
Although she faced mockery from the British press for the lengthy relationship without an engagement, Kate and William were bound by their love pact.
Royal correspondent Katie Nicholl, who has published a book chronicling the couple's lives, said that even Kate's mother had grown worried from seeing no sign of commitment.
In a 2011 interview, Nicholl revealed that the mother got so anxious that she asked William when he would pop the big question. Nicholl said:
"I do know that it was the Christmas of 2009 when Kate's mother Carole was getting quite concerned. Kate was nearing 30; there was still no ring on her finger."
HOW THE ROYALS FAN THE FLAMES OFTHEIR LOVE
The royal couple has taken pointers from their family to sustain their marriage. They have modeled their union on that of William's grandparents, Queen Elizabeth II and Prince Phillip, who were married for more than 70 years until his death in 2021.
Kate's parents, Carole and Michael's marriage of more than 40 years has also served as a point of reference for them. The prince echoed this sentiment during their engagement interview:
"Kate's got a very, very close family. And I get on really well with them, and I'm very lucky that they've been so supportive."
Additionally, the two jointly support great causes which have solidified their marriage, such as championing mental wellbeing.
They also support each other's commitments, like Kate's projects focusing on early childhood development and William's Earthshot Prize awards meant to address the climate crisis.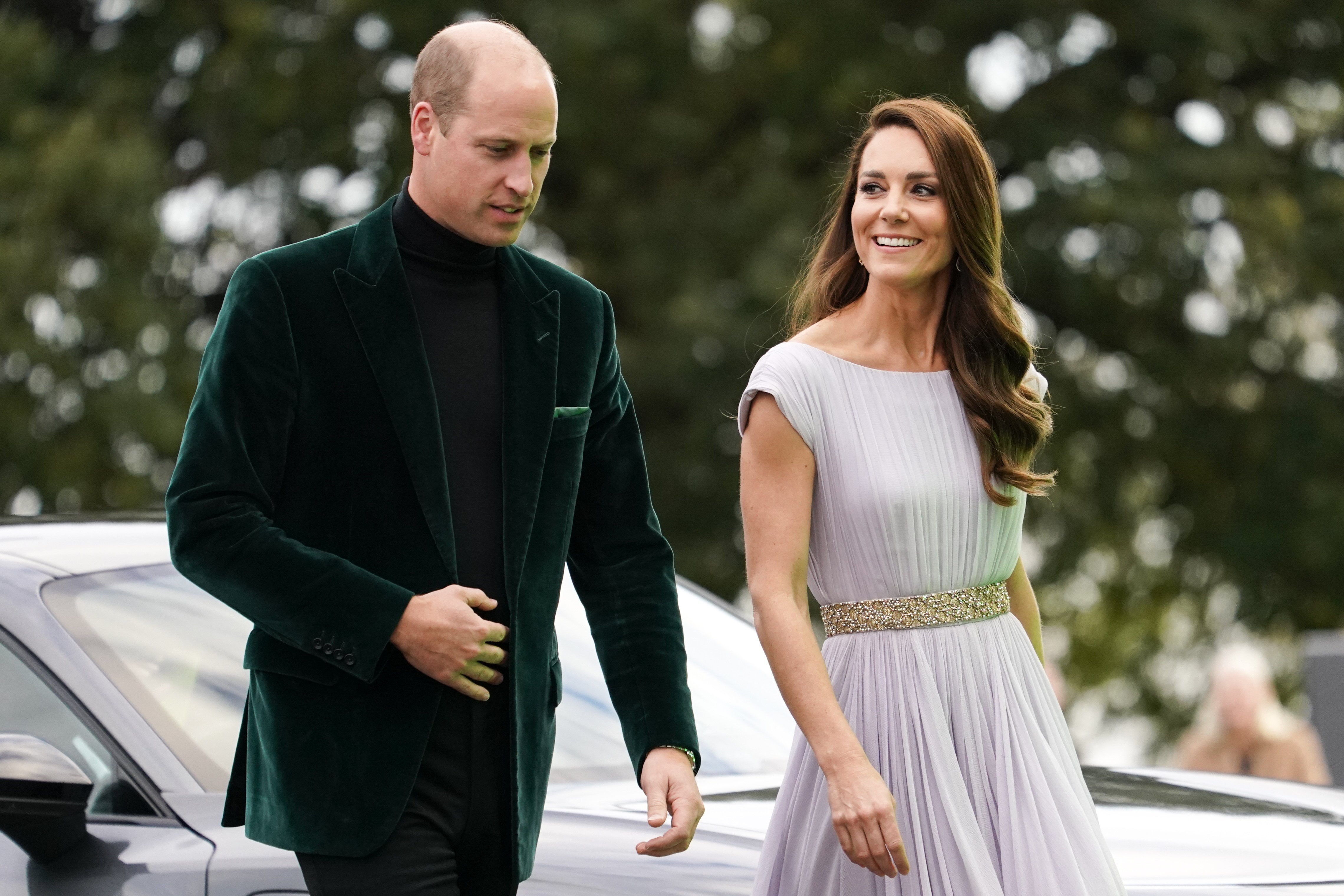 Prince William, Duke of Cambridge and Catherine, Duchess of Cambridge attend the Earthshot Prize 2021 at Alexandra Palace on October 17, 2021 in London, England | Source: Getty Images
Despite having enough resources and most royals choosing to entrust their children to nannies fully, William and Kate choose to parent as a unit.
The pair is hands-on with their three children, Prince George(9), Princess Charlotte(7), and Prince Louis(4), and maintain a fairly ordinary domestic life, a source close to them revealed.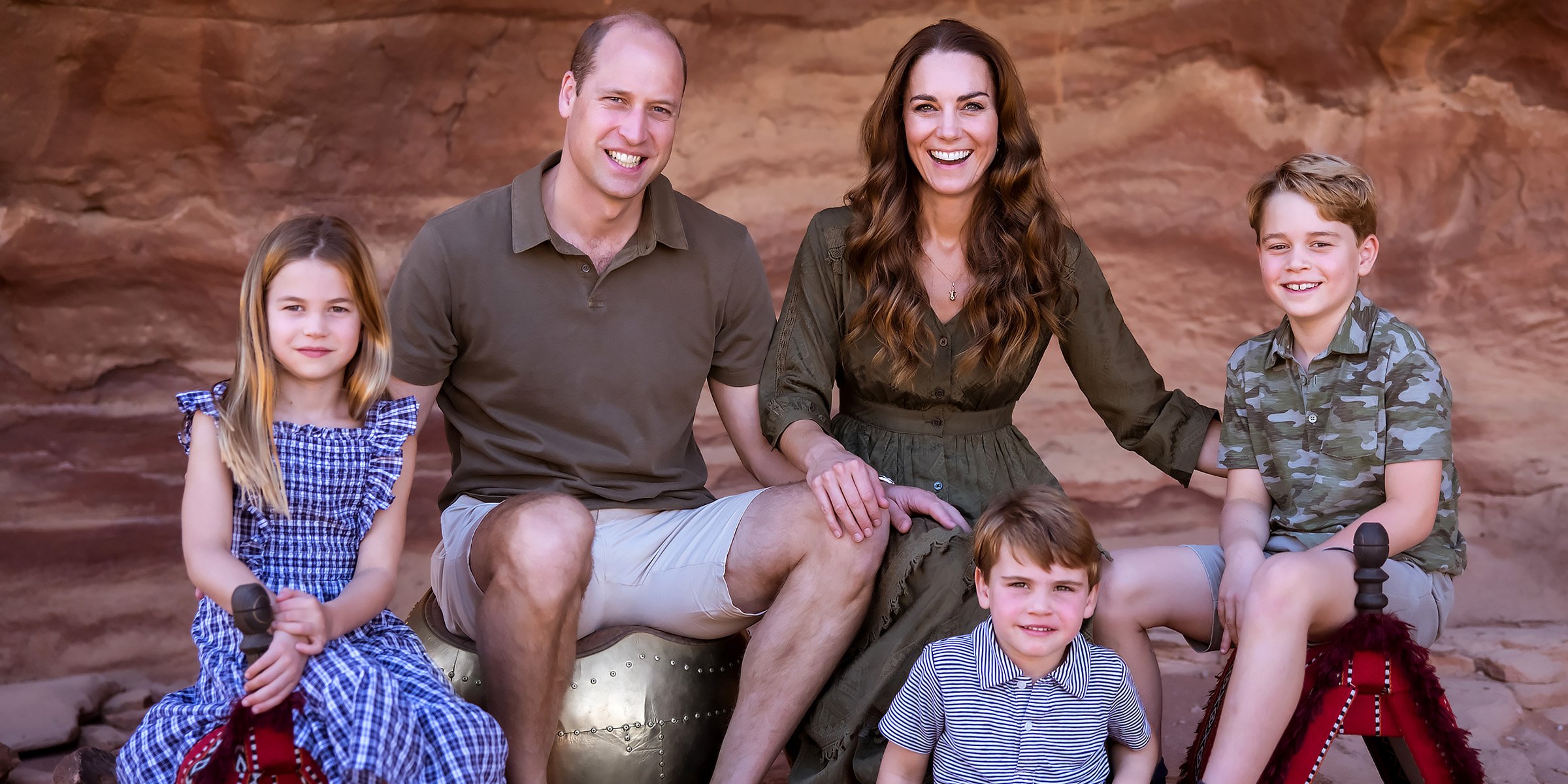 The Duke and Duchess of Cambridge with their three children for their 2021 Christmas Portrait, captured in Jordan | Source: Getty Images
During school holidays, they limit their royal duties to spend time with the children. The lovely family usually takes trips together during these breaks.
Despite the troubles that affected their relationship initially, the royal couple is admirable together and proves an endearing love story of endurance.
Please fill in your e-mail so we can share with you our top stories!