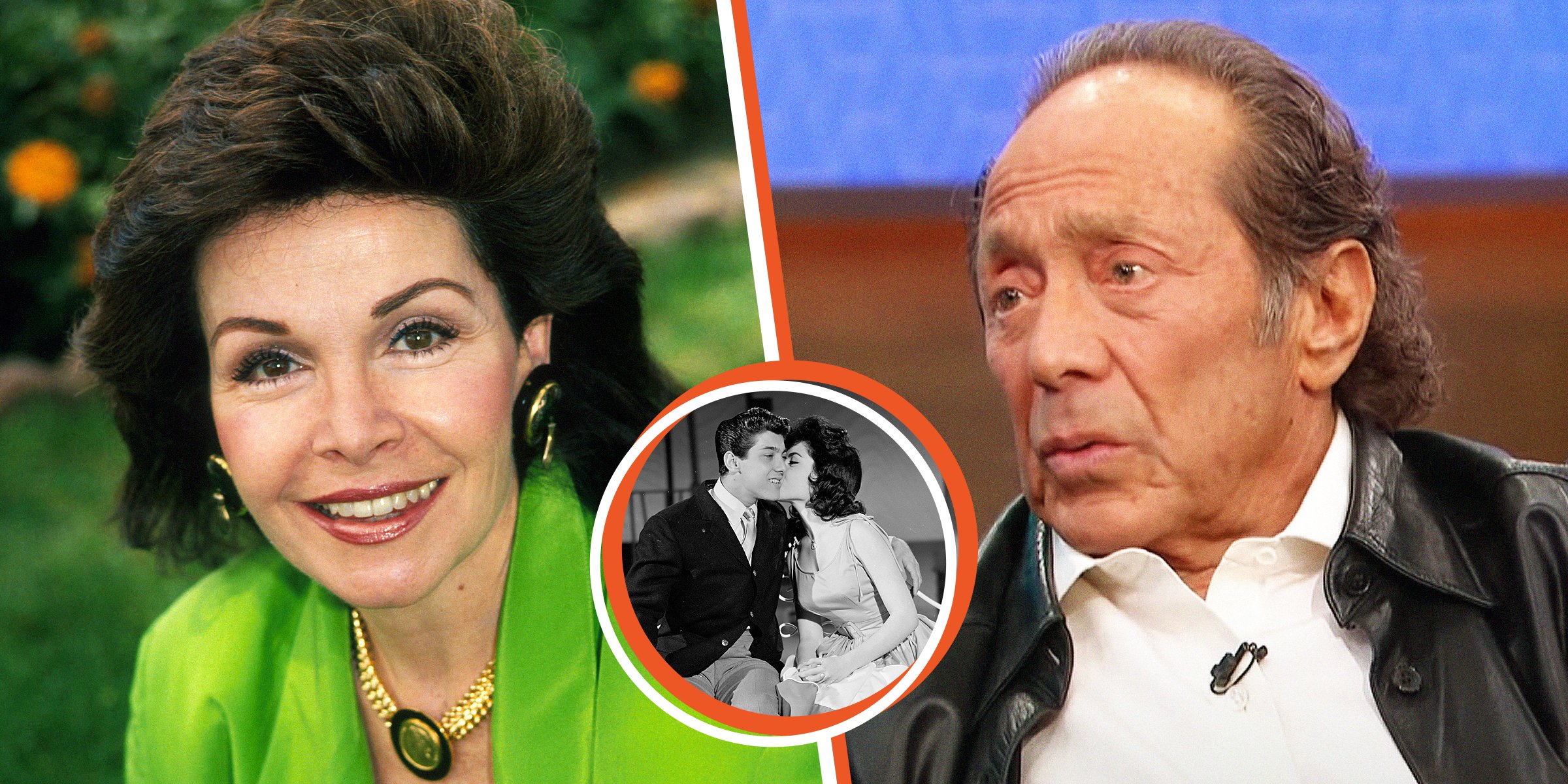 Getty Images - Youtube.com/DoctorOz
Paul Anka Couldn't Give Teen Love Annette Funicello Relationship She Wanted — He Missed Her after She Died

Some love stories carry through the ages, and some love stories only last a season. In Hollywood, it's almost unheard of for couples to stay together for decades. The latter was true for Paul Anka and Annette Funicello.
Anka and Funicello met when they were still young and were each other's first loves. However, they were not built to last because they had different ideas about where their relationship was going.
The couple would talk on the phone for three hours at a time, and it has even been said that they had more than a hundred phone calls over the years that they were together. Fans loved the pair together and were confused when their relationship dissolved.
American actors Annette Funicello and Paul Anka. Both wear buttons which read, 'KHJ Radio 93 Salutes Elvis.' Circa 1962 | Source: Getty Images
They seemed great together, and it was clear they meant a lot to one another, but there were too many factors weighing against the couple to stand the test of time together.
Funicello once mentioned that she and Anka had a proper relationship, despite the restrictions placed upon them, and they inspired one another to become better at their craft. She mentioned that Anka's song "Puppy Love" was inspired by their relationship.
Although everyone around them thought they were infatuated with one another, Anka and Funicello knew there was a deeper connection. She confessed, "Just because we were 17 didn't mean that, for us, our love wasn't real."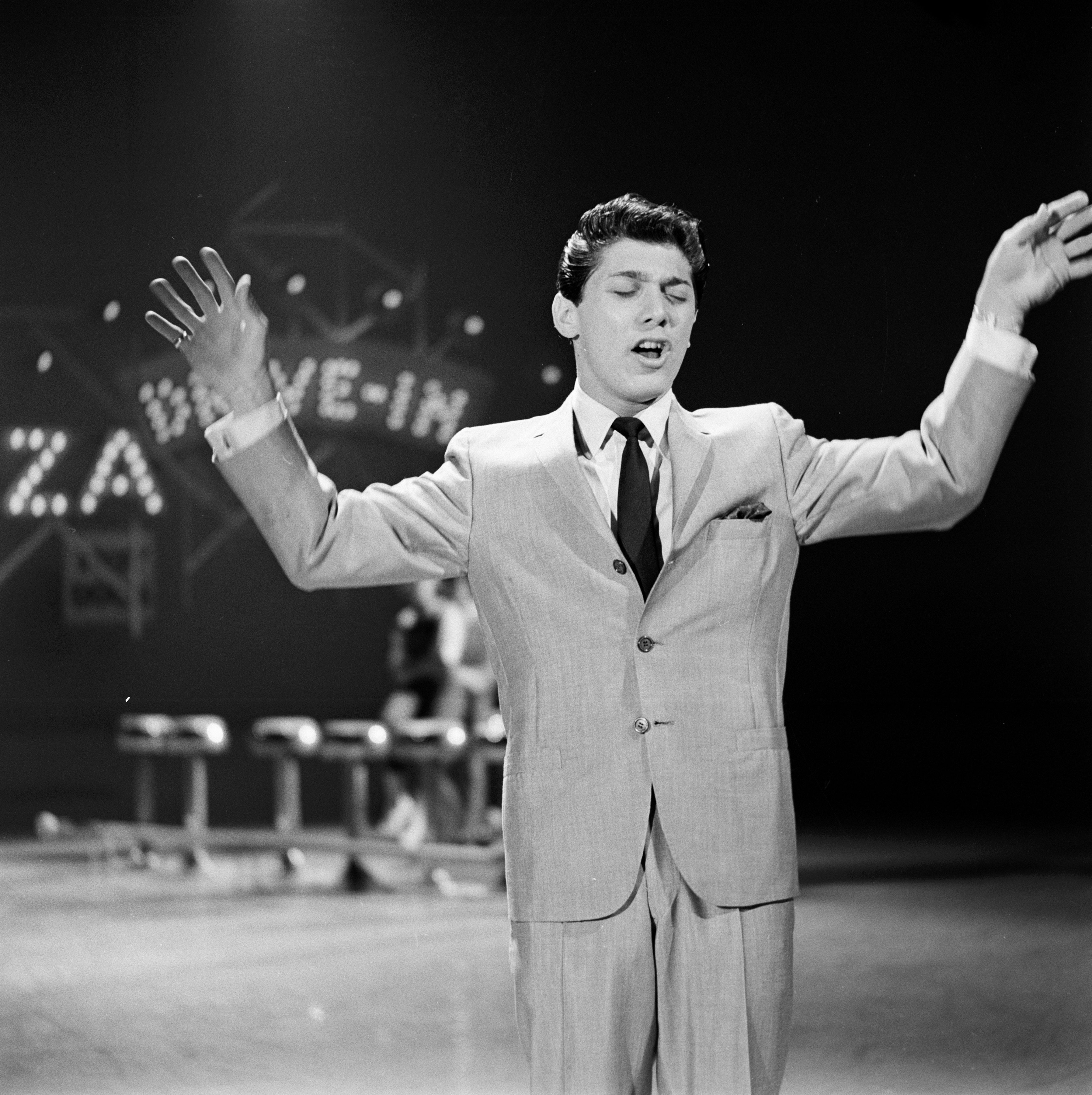 Paul Anka on COKE TIME - Airdate June 11, 1960. | Source: Getty Images
Anka admitted that being with Funicello was frustrating for him as they still had "Victorian restrictions" imposed on them, which meant they were accompanied by a chaperone each time they saw one another.
The singer mentioned that he had to go to great lengths to spend time with his love. He said:
"I came up with a plan. I went to one of the guys who were always around and got him to divert [Funicello's] mother by playing cards with her so that Anette and I could lock lips."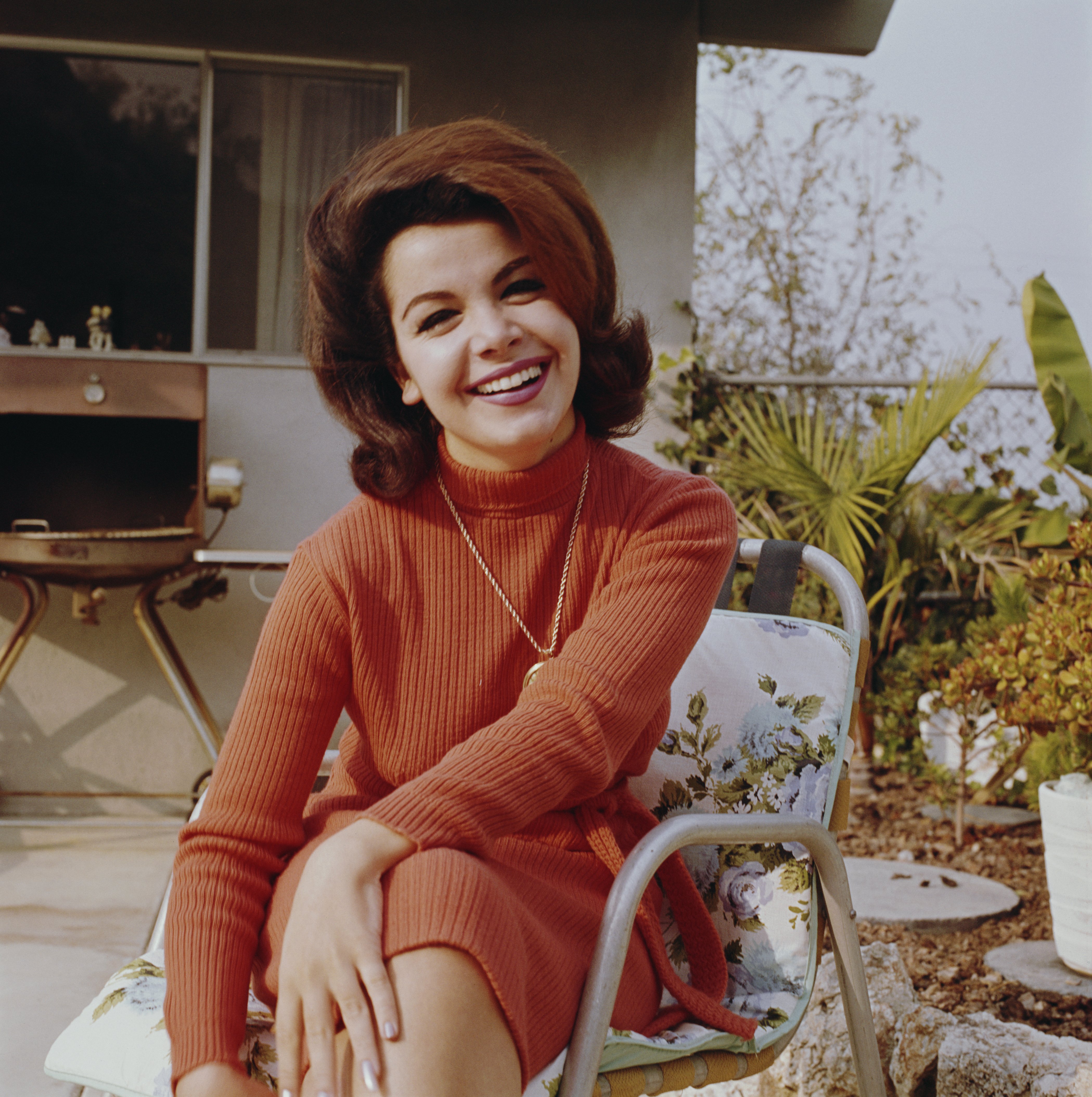 Portrait of American actress Annette Funicello (1942 - 2013) as she sits outdoors, 1965. | Source: Getty Images
Anka said he was expressly told that he was not to date Funicello, but the pair had great chemistry, and they were getting "more and more curious about each other," so they continued their relationship.
The couple had many meetings where they would kiss and hold one another, but they were never allowed to be entirely alone as there would always be a chaperone, even if the chaperone was in another room.
FUNICELLO AND ANKA HAD DIFFERENT IDEAS ABOUT THEIR RELATIONSHIP
While Anka and Funicello were infatuated, their relationship fell apart because they wanted different things. For Funicello, the relationship was leading to marriage, but for Anka, it was not.
Soon after the couple broke up, Funicello got into a relationship with Anka's agent, who she later married. A year after Funicello married, Anka met his future wife, whom he dated for a year.
Anka married Anne de Zogheb in Paris. The couple went on to have five children together. Unfortunately, neither Funicello's nor Anka's marriages stood the test of time.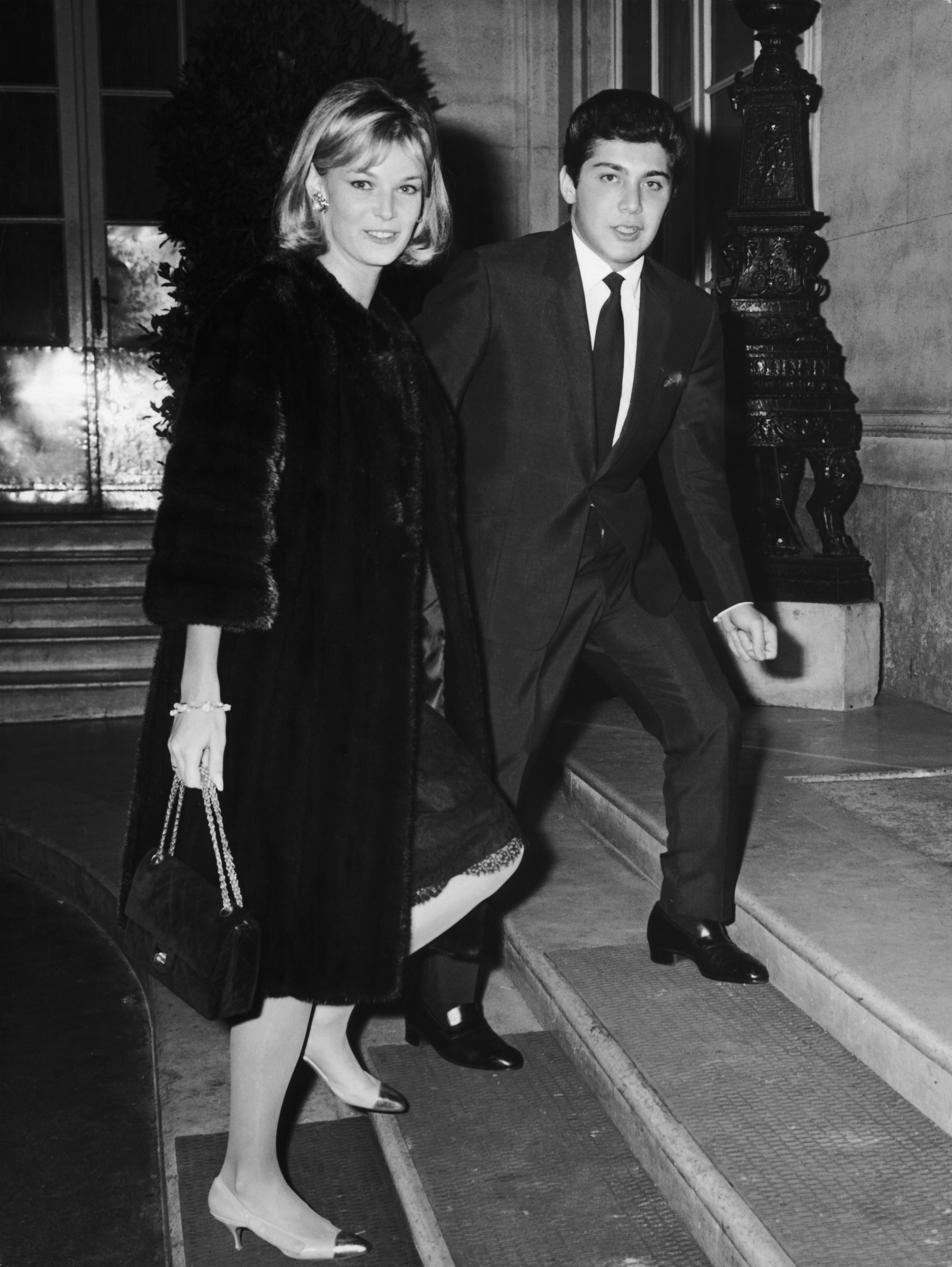 Paul Anka, Singer, and his wife, Anne De Zogheb. Rome. Via Veneto. October 1963. | Source: Getty Images
While it is not clear why Anka's marriage did not work out, Funicello suffered in her marriage to his agent and had to seek help in one of the most unlikely places she could think of. It was this person that changed her life.
Funicello's marriage ended because her husband was abusive, and she sought refuge with the man's horse trainer as she had nowhere else to go. She went on to marry that horse trainer, whose name was Glen Holt.
Holt was the person that rescued the starlet from a desperate situation and was also the one who took care of her in the years after they got married as she developed a degenerative illness.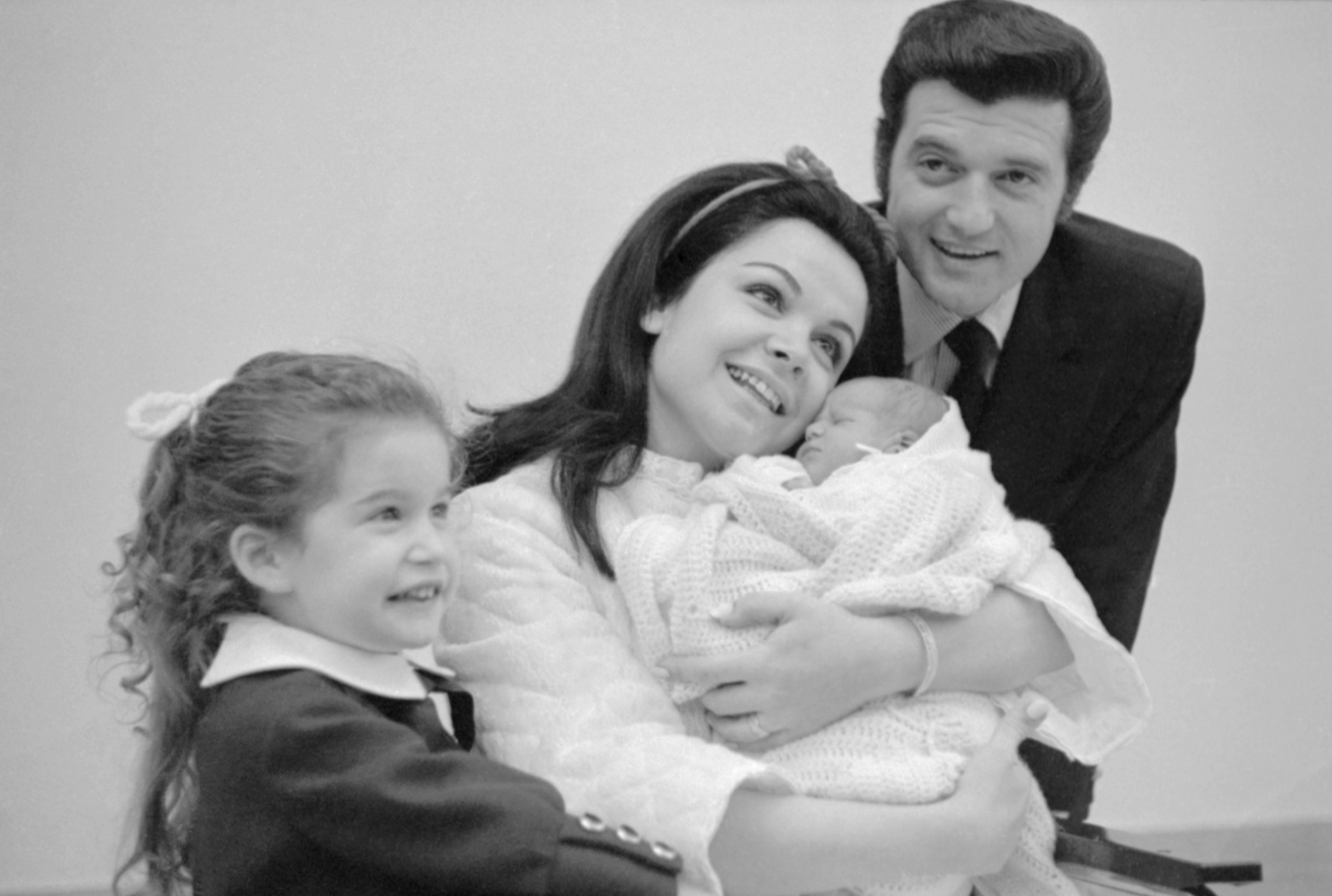 Actress Annette Funicello cuddles her newborn son, Jack, Jr., at St. Joseph's Hospital, looking on is the proud father, Jack Gilardi, and their daughter, Gina, 4. | Source: Getty Images
While Holt took care of Funicello and helped her in more ways than one could imagine, he is often not mentioned as part of Funicello's life story. In her obituary, only a single line was dedicated to the man who dedicated himself to her.
FUNICELLO BRAVELY FOUGHT HER ILLNESS
Funicello was diagnosed with chronic progressive multiple sclerosis, an illness that affects the muscles' ability to function. It slowly deteriorated Funicello's ability to move, and she suffered terribly.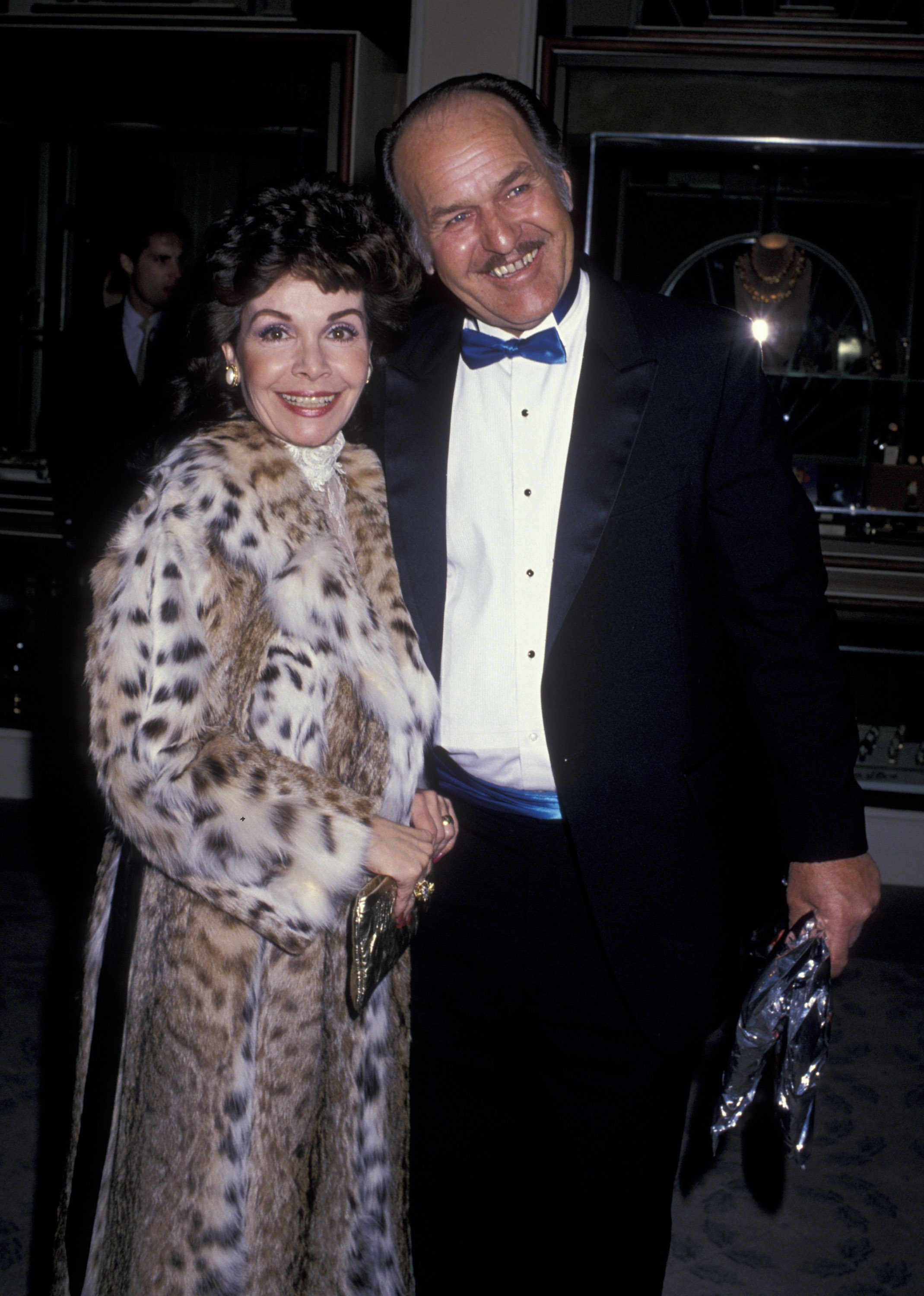 Actress Annette Funicello and husband Glen Holt attend Sixth Annual American Cinema Awards on January 6, 1989 at the Beverly Hilton Hotel in Beverly Hills, California. | Source: Getty Images
The actress came out of retirement in the late '90s to star in a movie but could not move properly. Not wanting anybody to think she was inebriated on the job, she revealed that she was battling the illness.
During this time, Holt was always there to take care of her. He would bathe her, clothe her, and do anything else that she may need while she fought. Soon before her death, Funicello became completely comatose, but this did not stop Holt from speaking to her.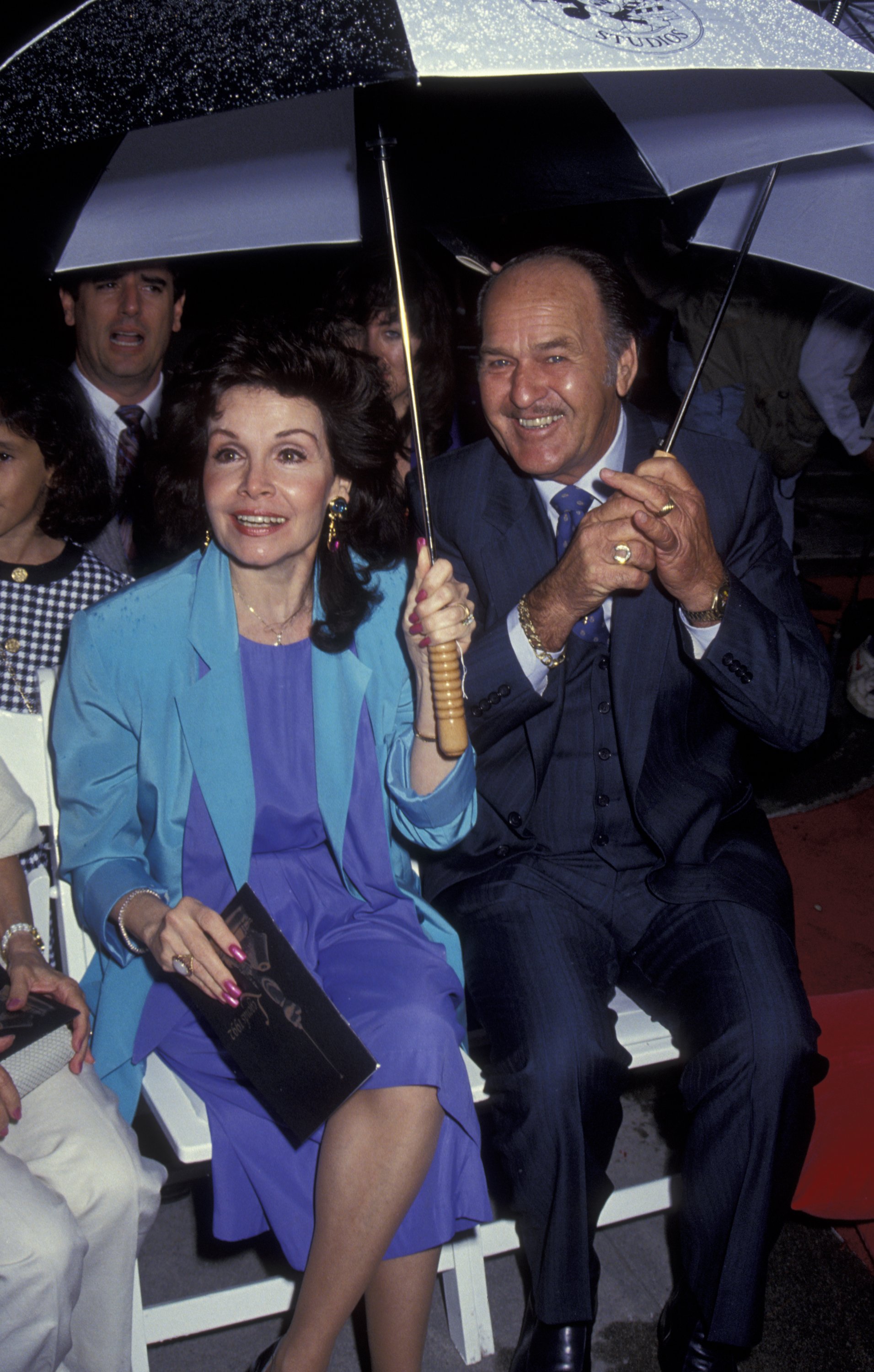 Actress Annette Funicello and Glen Holt attend Disney Legends Awards Gala on October 21, 1992 at Disney Studios in Burbank, California. | Source: Getty Images
He mentioned that although she was in a vegetative state to the rest of the world, he knew they still had a strong connection. He confessed:
"I talk to her and she understands me, she answers me, you know, in her own type of way."
Holt's love for Funicello was unmatched, and he was with her until her final day as she took her last breath. In 2013, at 71 years old, Funicello finally lost her battle with multiple sclerosis.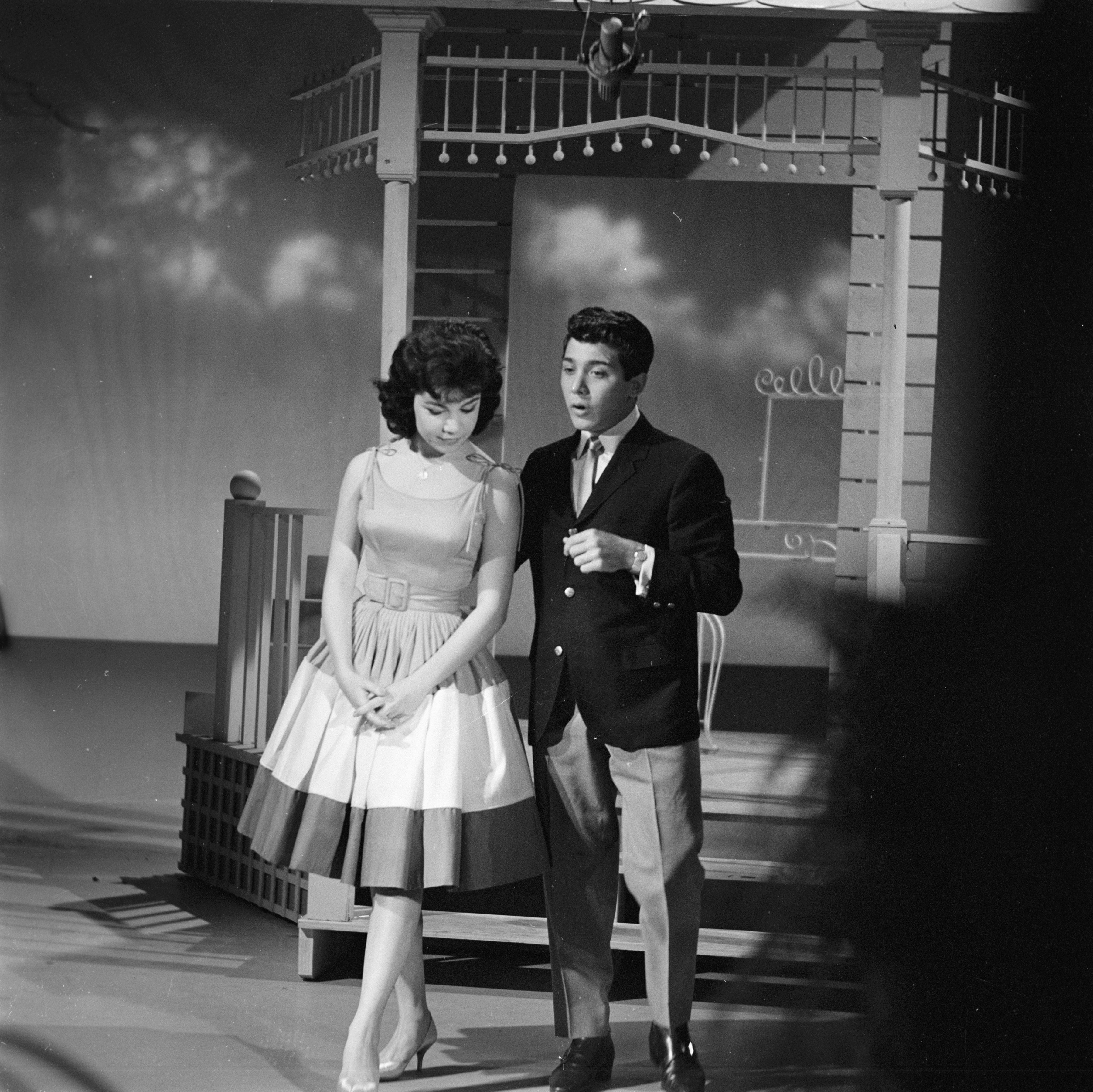 Paul Anka and Annette Funicello on COKE TIME - Airdate June 11, 1960. | Source: Getty Images
Fans and friends of Funicello began paying tribute to the actress and posted loving messages about her on social media. However, one person who spoke out about the actress that people paid the most attention to was her first love, Paul Anka.
The musician issued a statement shortly after Funicello passed away, expressing his sadness at her demise and sharing his experience with her. He said:
"In addition to her talent, she was self-possessed, determined, had incredible integrity, and was loved by everyone. When life threw her a terrible curve, she showed the best side of herself by coming forward to discuss her MS with courage and candor."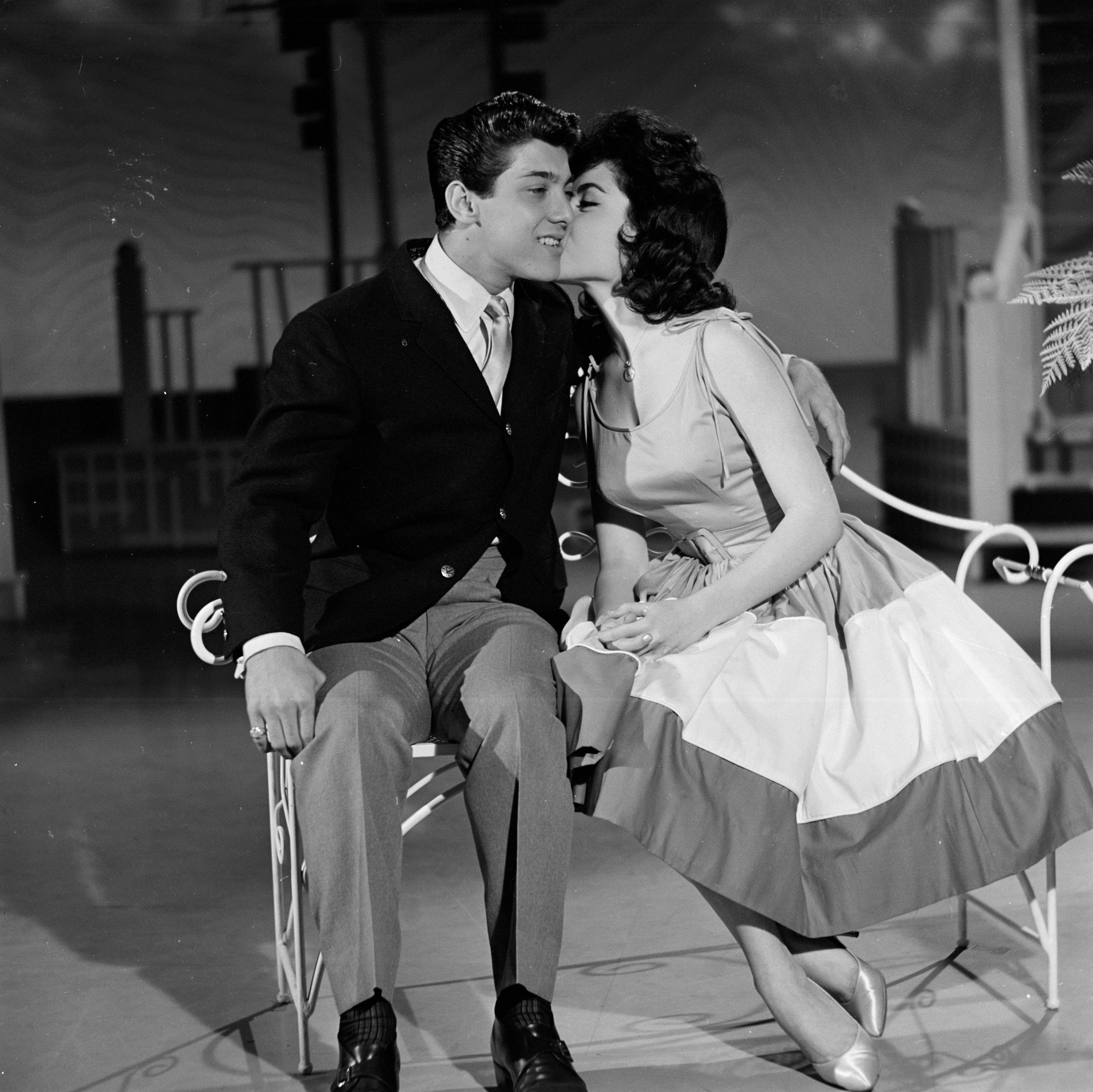 Annette Funicello and Paul Anka on COKE TIME - Airdate June 11, 1960. | Source: Getty Images
He then said that she would be missed by her family and the many friends she had made over the years, which he counted himself lucky to be included.
Please fill in your e-mail so we can share with you our top stories!