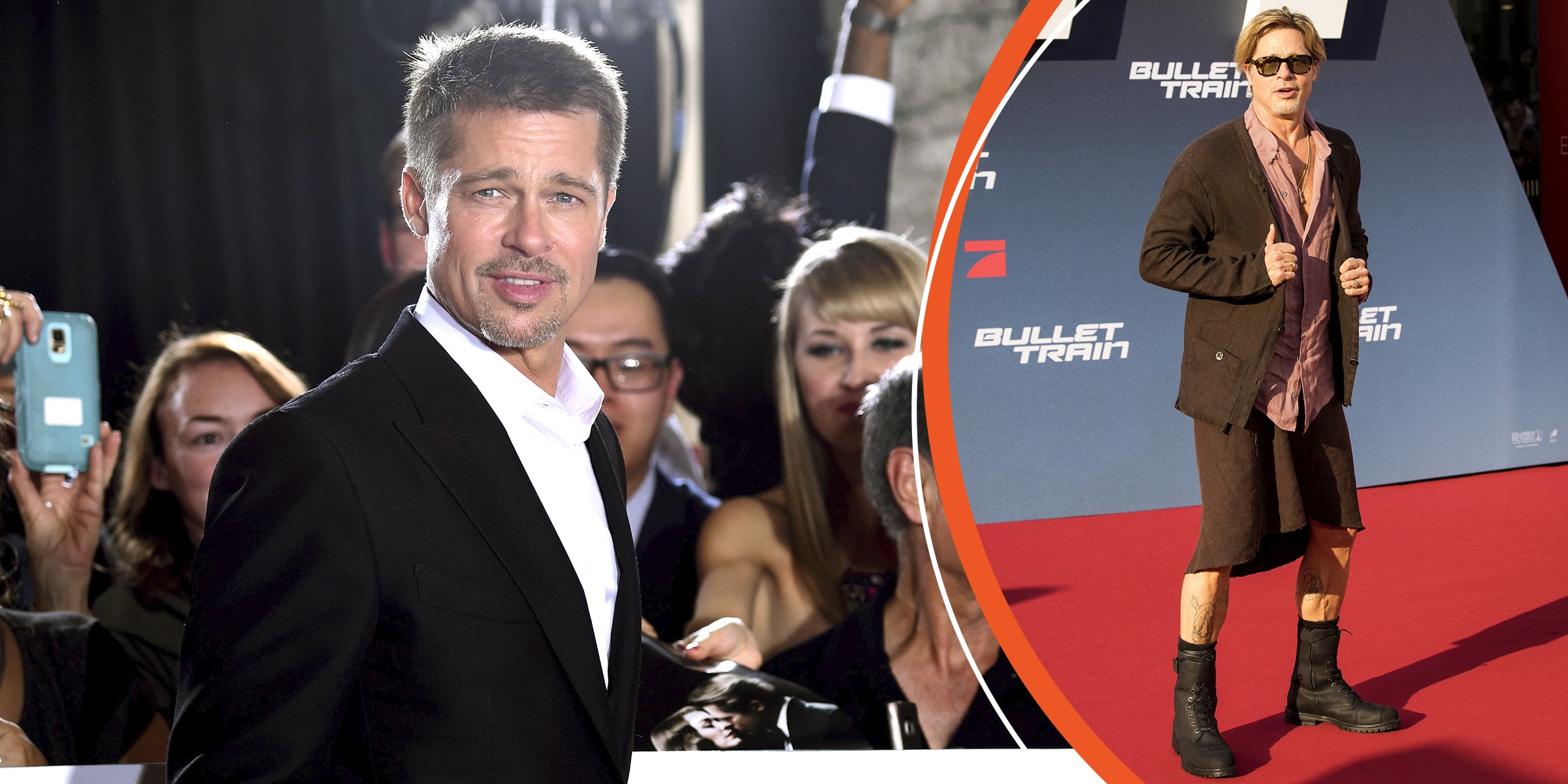 Getty Images
Fans Puzzled by Brad Pitt's 'Midlife Crisis' as 58-Year-Old Totally Changes His Style amid Retirement Plans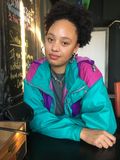 Brad Pitt has many accolades for his acting career, but recently he has been showing off his fashion style, which caused an internet frenzy. Here's why.
Brad Pitt needs no introduction; his awarding-winning films do all the talking. Pitt is also famous for dating highly recognized women in Hollywood; his three prominent relationships were with Gwyneth Paltrow, Jennifer Anniston, and Angelina Jolie.
What has been noticeable with Pitt's relationships is that the actor adapted his style to the women in his life. When Pit was with Paltrow, who he met in the 1990s while they were filming "Se7en," the couple was photographed with matching hair cuts.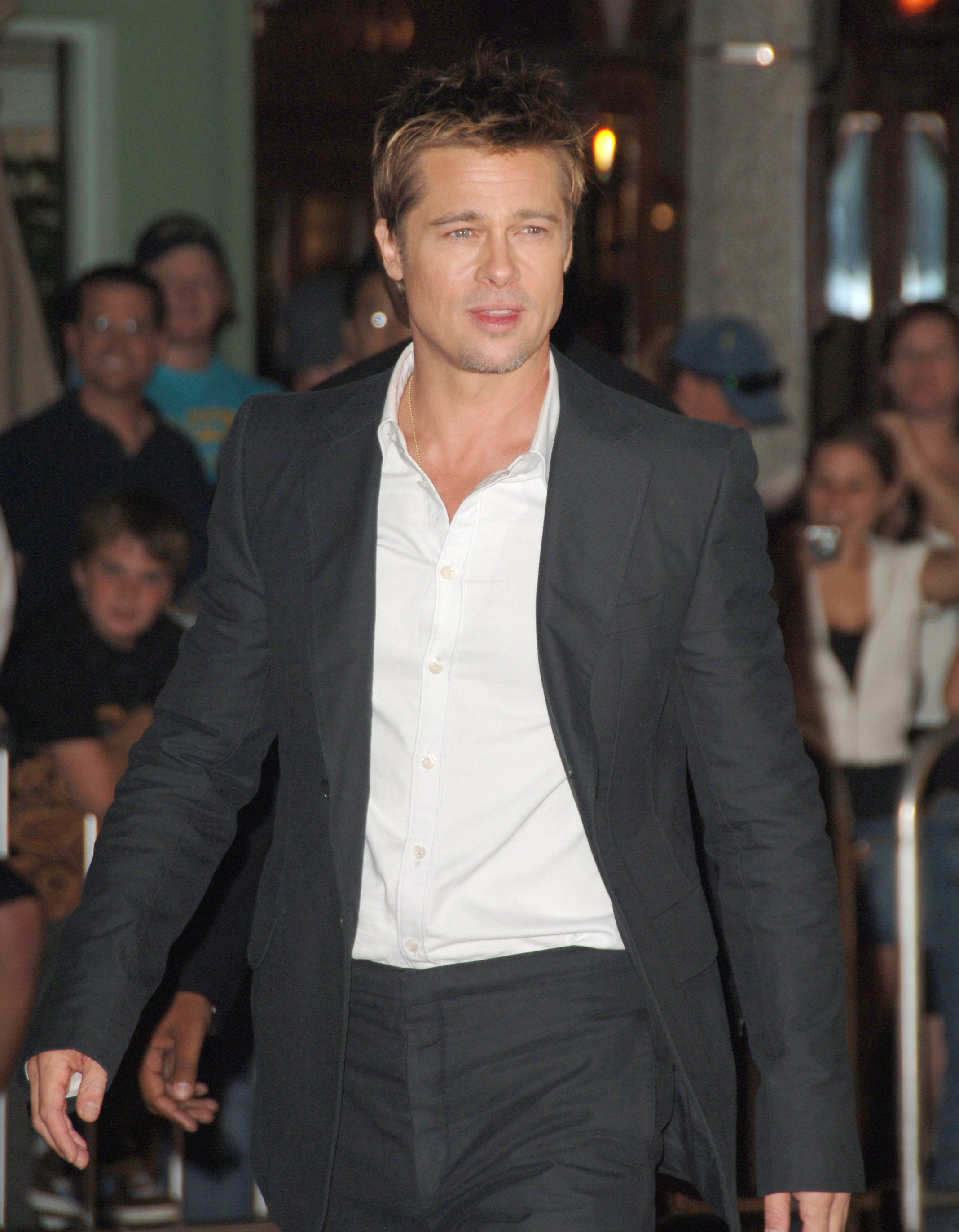 Brad Pitt at the "Babel" premier in Los Angeles 2006. | Source: Getty Images
Paltrow had decided to get a short 'do with side swept bangs, and the "Fight Club" star also opted for one. The couple also grew out their hair together.
At the end of the '90s, Pitt started his romance with actress Jennifer Aniston, and in 1999 the pair showed up on the Emmy red carpet with matching styles. Aniston was rocking messy golden locks, and her date followed suit.
Lastly, Angelina Jolie came along, and Pitt tried out a new hair color. The actor matched his girlfriend's dark tresses and her sophisticated look. He adopted Jolie's famous dark sunglasses look and grew his hair out to match her voluminous locks.
The "Troy" actor then returned to his blond roots when Jolie tried out honey blond hair in 2016.
BACHELOR BRAD PREFERS COMFORT AS HE NEARS 60 AND IS ABOUT TO RETIRE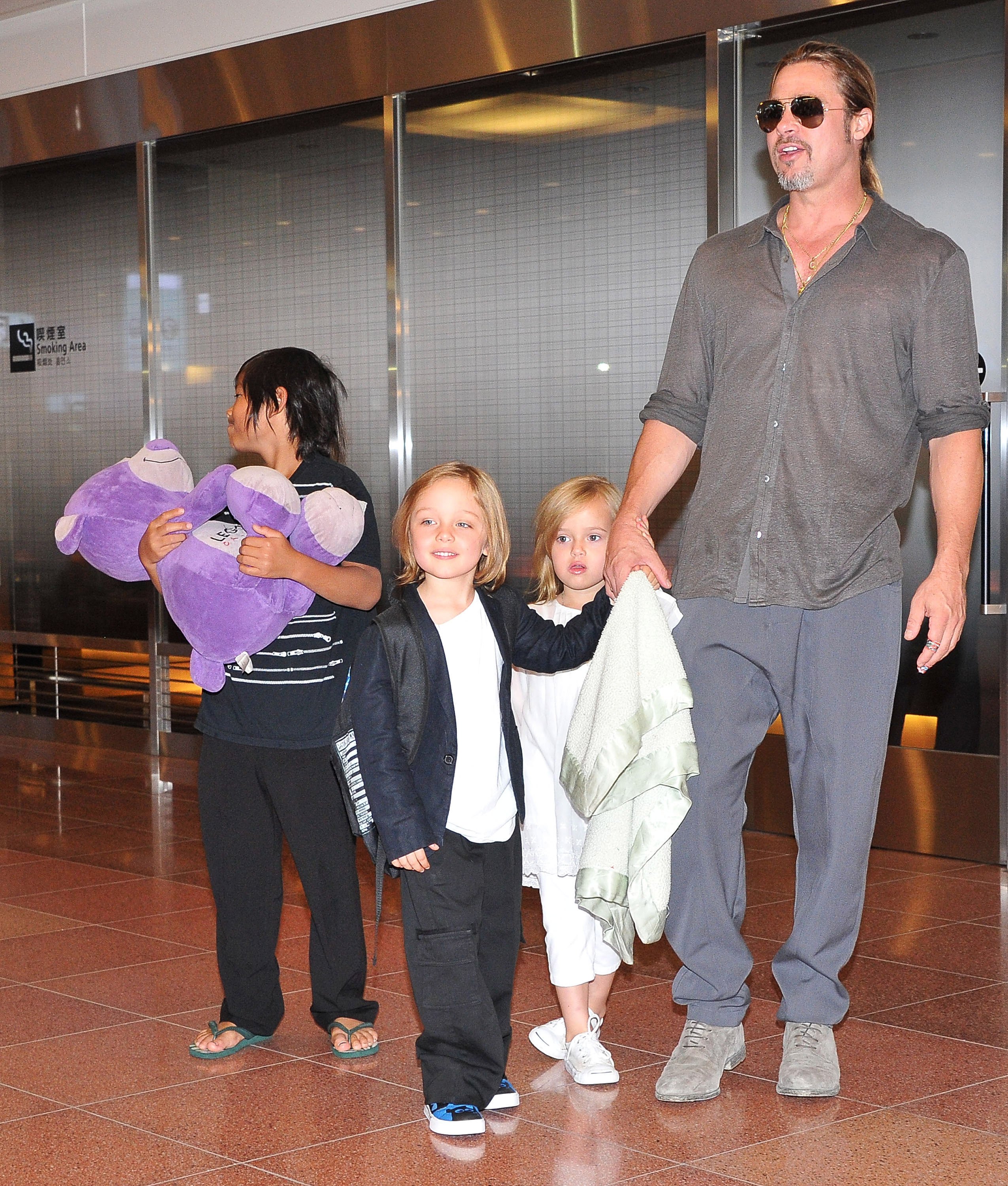 Brad Pitt with his children in Tokyo 2013. | Source: Getty Images
Pitt is now approaching his 60s and has gone through a tough divorce and custody battle with Jolie. The pair share six kids and ended their relationship in 2016.
Since his split from Jolie, Pitt has not gone public with another woman. His new bachelor life has taken the actor on a journey of self-discovery. Firstly Pitt stepped back from being in front of the camera; the actor is focusing more on his role behind-the-scenes as a producer.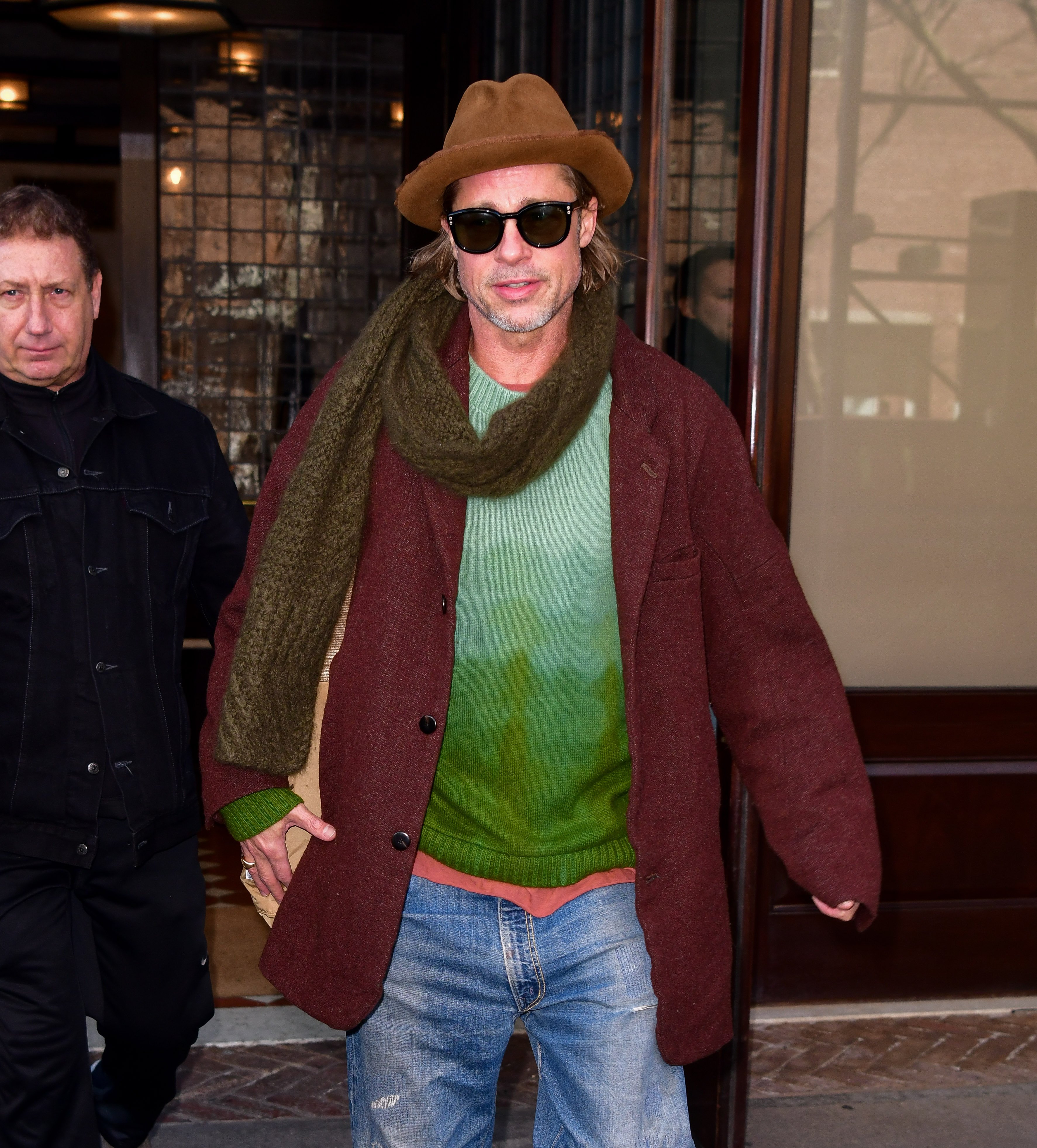 Brad Pitt in New York 2020. | Source: Getty Images
His attention has shifted to building other upcoming actors and writers who want their movies greenlit. The actor has had a 30-year career that is still successful, and now he wants others to experience Hollywood.
Pitt is even thinking about retirement; he told GQ, "I consider myself on my last let, this the last semester or trimester." The "Fight Club" actor is excited to explore this new phase of his life.
Now that Pitt has been a bachelor for so long, he has not had anyone to match his style. Thus fans are excited to see the fashion side of his self-discovery.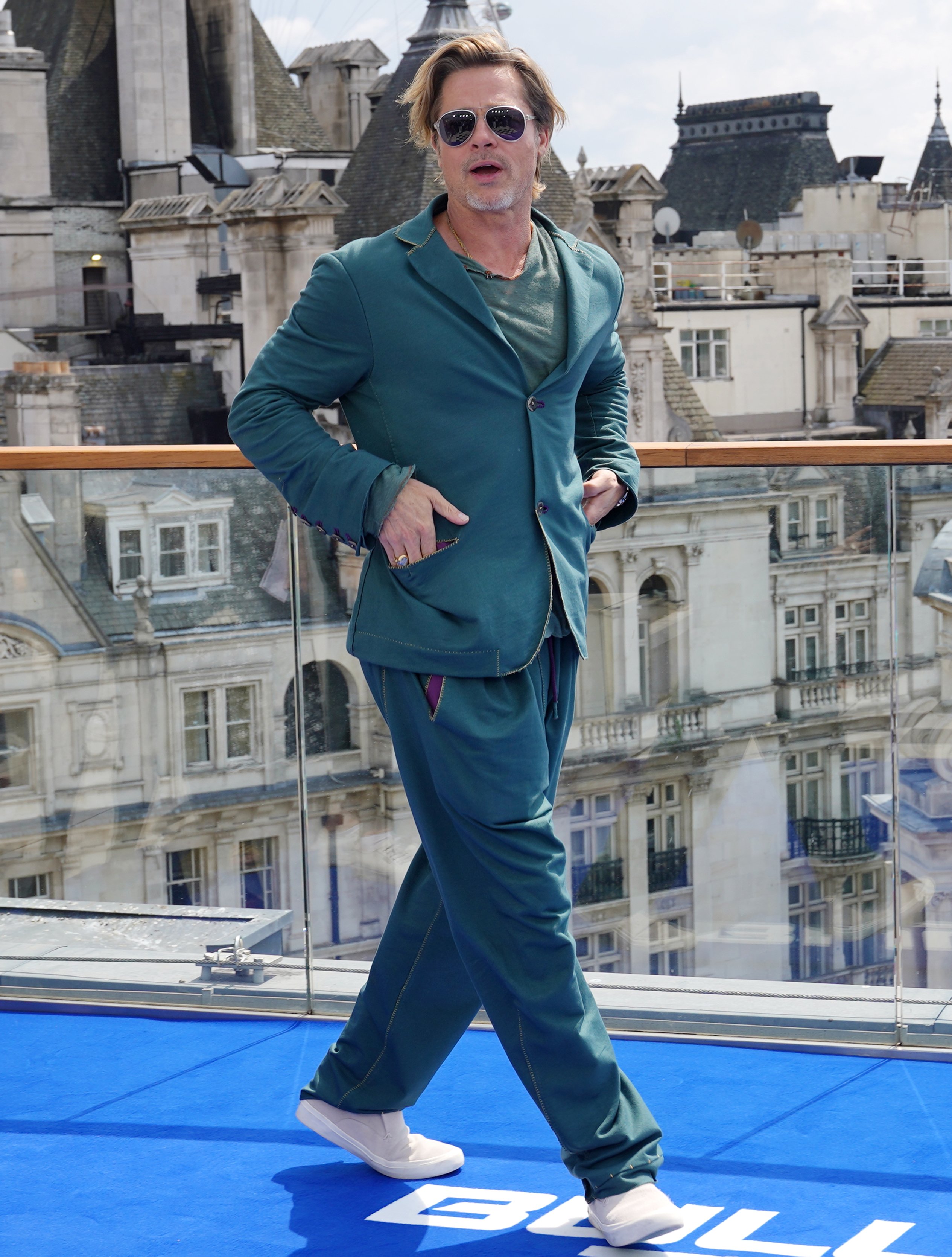 Brad Pitt in London 2022. | Source: Getty Images
However, Pitt is convinced he does not have style; he said, "If I have style, it's not style." But the actor did not know that the monochrome, comfortable and simple looks he favors are fashionable.
The shocker of Pitt rocking a skirt had fans torn; some loved his bold fashion moves, and some thought he was going through a midlife crisis.
The actor said he loves good quality clothing he can wear for years; according to Pitt, the one appreciation he has for clothing is the feeling and detail of the stitches.
BRAD PITT COMPLETELY TRANSFORMED HIS STYLE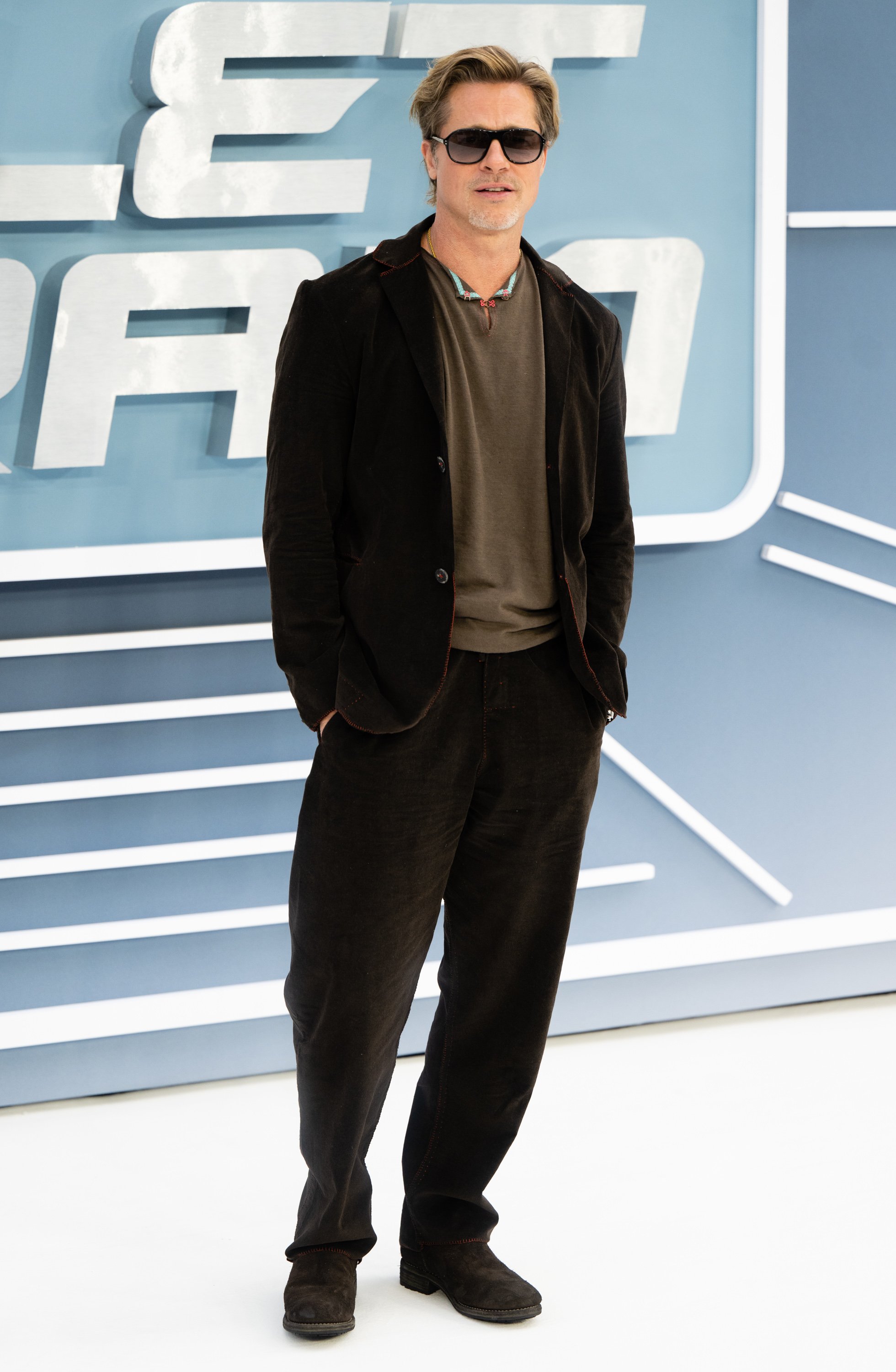 Brad Pitt in London 2022 | Source: Getty Images
After claiming he has no style, Pitt showed off multiple looks for the press marathon of his upcoming movie "The Bullet Train." The actor kept the outfits monochrome the way he preferred them. He had an all-matching bright orange outfit that was loose-fitting.
Most of his press looks looked comfortable; however, there was one outfit that shocked the media. Pritt wore an pink t-shirt with a brown button-up shirt over it, but the star of the outfit was the brown skirt and chunky boots he paired it with.
When Pitt was asked about the inspiration behind the skirt, he said, "I don't know. We're all going to die, so let's mess it up."
PEOPLE SUGGEST BRAD PITT HAS A MIDLIFE CRISIS, BUT AN EXPERT CHIMES IN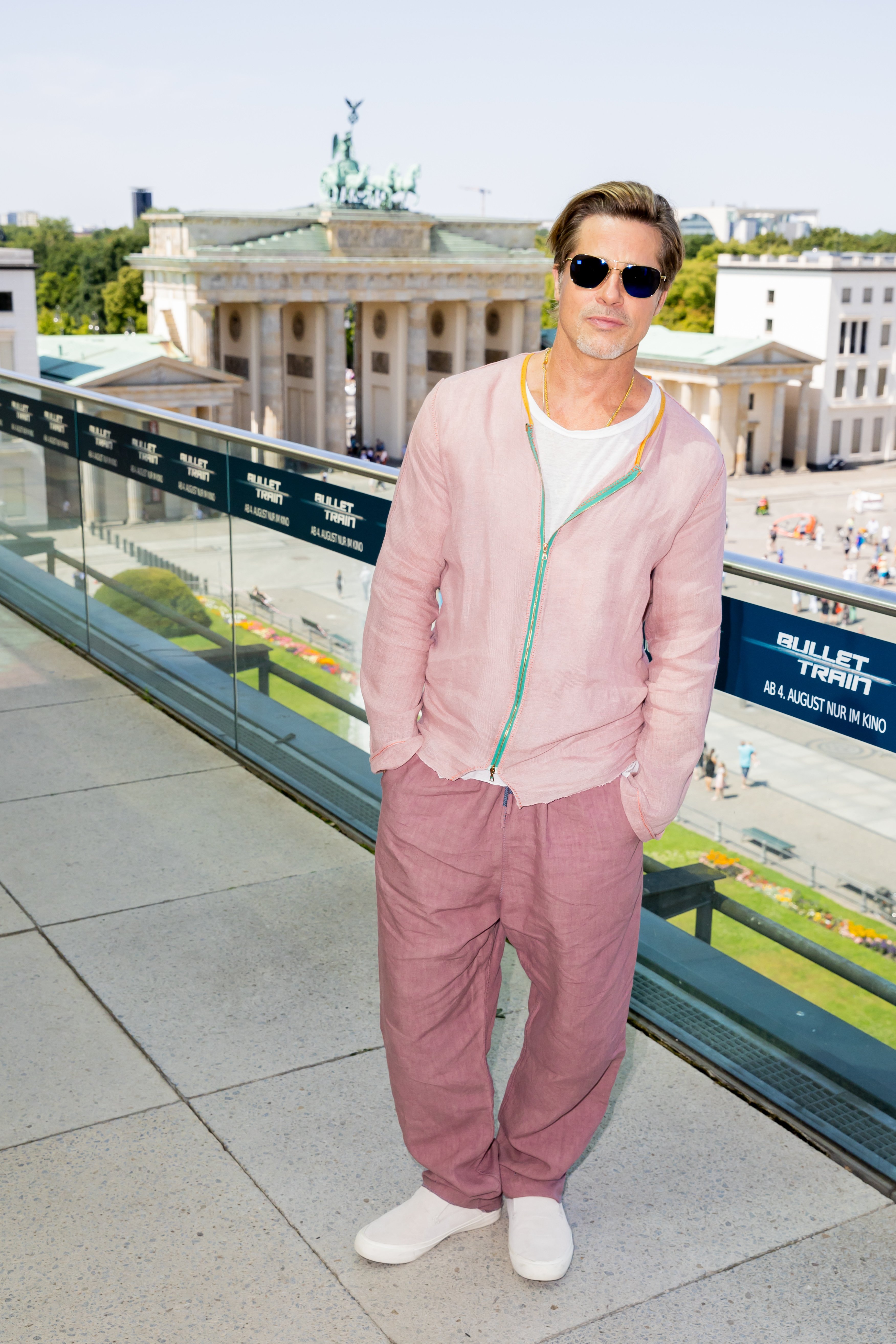 Brad Pitt in Berlin 2022. | Source; Getty Images
The shocker of Pitt rocking a skirt had fans torn; some loved his bold fashion moves, and some thought he was going through a midlife crisis.
One Twitter user said, "Whoever convinced Brad Pitt to wear a skirt should be flogged." Another user who felt differently about Pitt's skirt said, "Just when you think Brad Pitt couldn't get sexier, he wears a skirt."
However, fashion expert Jessica Glasscock talked with Grid News to explain why people have been fussing over Pitt's skirt. Glassock explained that the idea of challenging gender stereotypes still feels foreign to many people.
The fashion expert said these issues stem back in history when fashion had an extreme divide between genders and expressed that a man wearing a dress today is as confrontational as a woman wearing pants in the 1850s.
Although Pitt is not the first artist to wear a dress on stage or a red carpet, why would he dressing up like that be such a shocker to fans?
Well, Glasscock explained that it is because Pitt is an iconic actor with films that became a cultural phenomenon. However, now he is in his 50s and showing his progressive attitude through fashion; it feels like watching someone's dad do it. Which she believes is where most of the frenzy is coming from.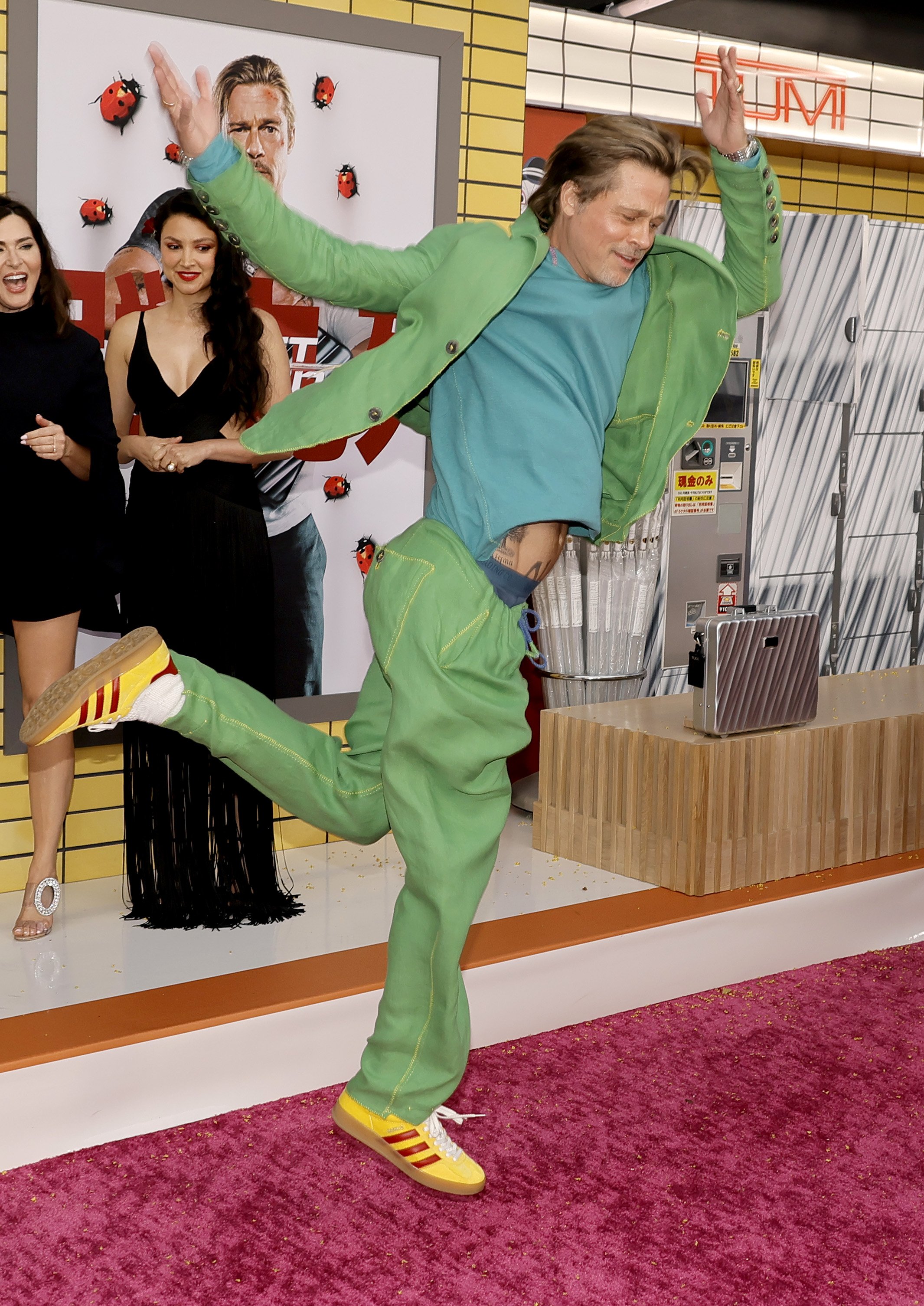 Brad Pitt in Los Angeles 2022. | Source: Getty Images
Nonetheless, Pitt is close to his 60s and having fun experimenting with fashion, and the idea of pushing boundaries while he is at it fascinates him.
Please fill in your e-mail so we can share with you our top stories!