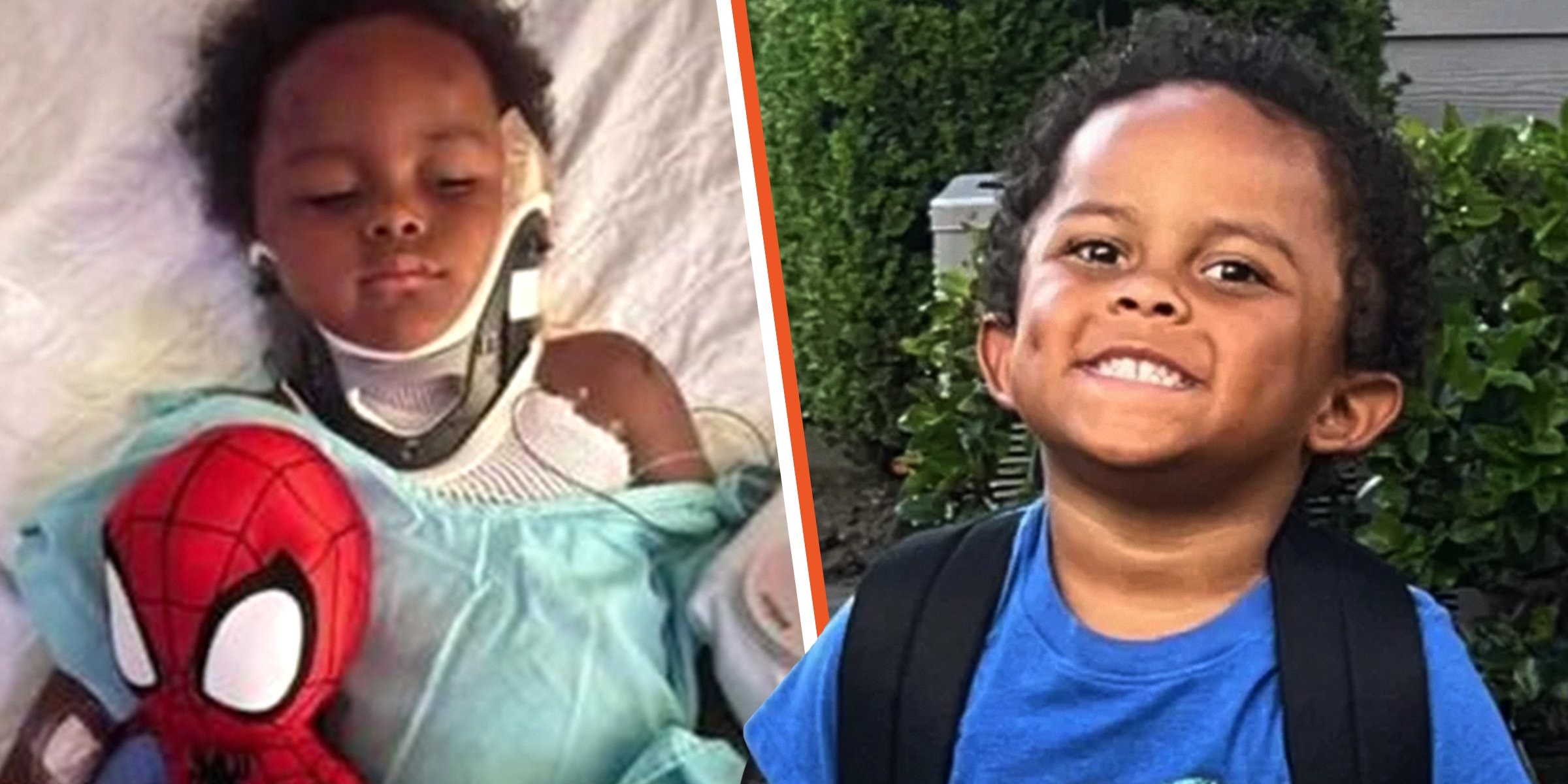 Facebook.com/KPRC2 - Gofundme
Big Dog Attacks California Boy, 4 – His Babysitter, 15, Defends Him Instead of Running Away

One fine day, a little boy was enjoying a walk near his home when something unexpected happened. In an odd turn of events, a dog came out of nowhere and attacked him. But just then, a guardian angel stepped forward and sprang into action.
Believe it or not, random acts of kindness never go unnoticed, whether it's a simple hello, a warm smile, or our mere presence in someone's life. Being able to share someone's troubles is a privilege in itself, and one should never underestimate its significance.
Often, elders try to instill the best values in their little ones, hoping to see them grow into responsible and empathetic individuals. But sometimes, a youngster's exemplary behavior might leave the adults awestruck and incredibly proud. Something similar happened in today's story.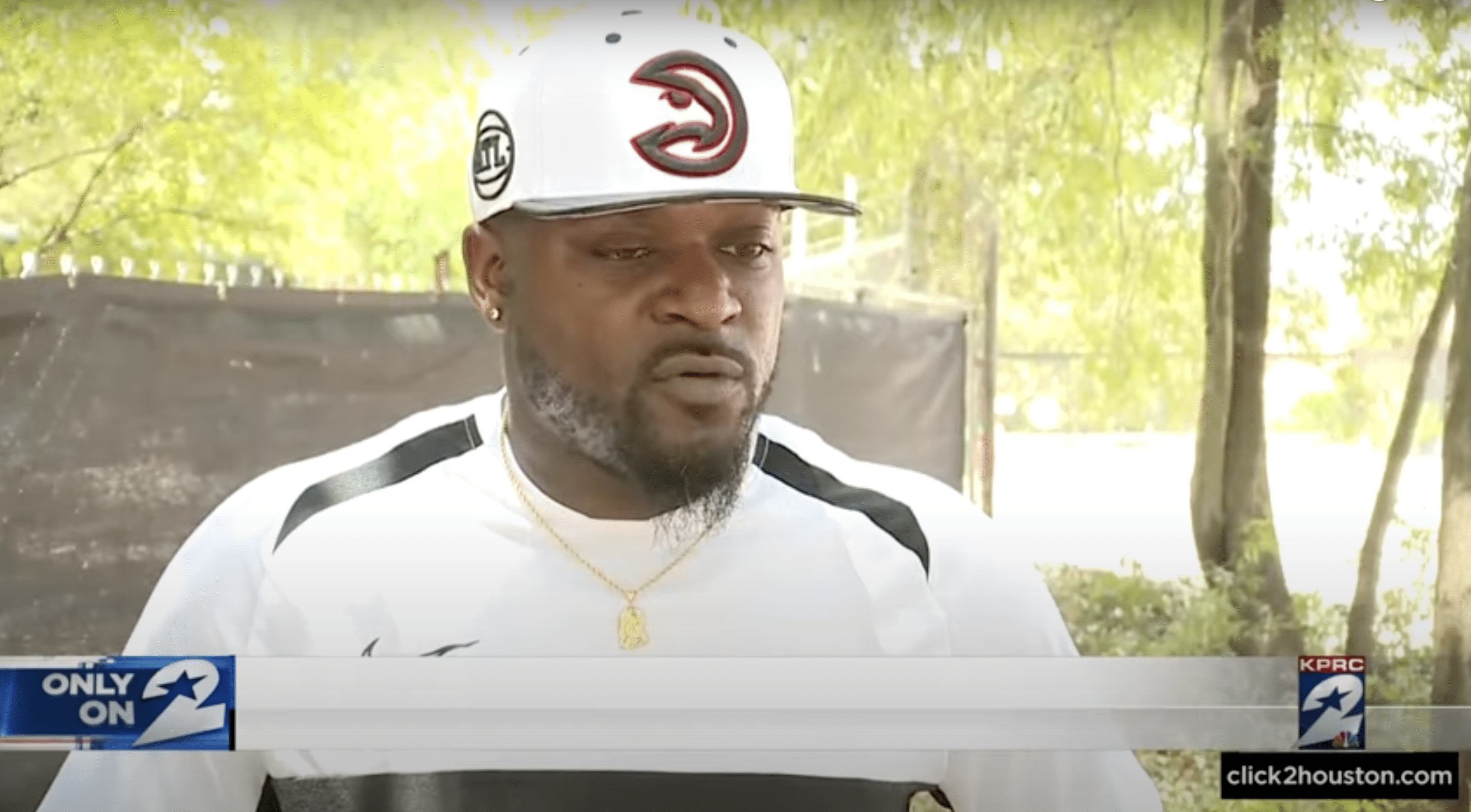 Carson Neal's father, Cortney Neal. | Source: YouTube.com/KPRC 2 Click2Houston
A LIVELY LITTLE BOY
Carson Neal lives with his parents in Fresno, California. His father, Cortney Neal, describes him as a typical little boy who enjoys eating ice cream and loves receiving surprises.
The entire time, he stayed beside her like a responsible and loving older brother and comforted her in the best possible manner.
Like many kids his age, Carson looks forward to having fun and hanging outside with his friends and family. On August 2, 2022, the four-year-old was out and about with his 15-year-old babysitter and her seven-year-old brother.
THE DAY THAT CHANGED EVERYTHING
The trio was walking near Carson's home and having a fantastic time together when something interrupted their stroll.
Cortney explained that a dog in their neighborhood got loose and charged toward his little boy. He further added:
"[Carson's] like, 'the dog was big, dad. The dog was big and black and he dragged me.'"
A BRAVE YOUNG MAN
Cortney said that his son froze in his position and couldn't run or move because he was scared of dogs. The dog's attack was extremely brutal, inflicting severe injuries on Carson's head, face, shoulder, back, and arm.
Per the Neal family, their son has undergone two surgeries so far and is recovering in the ICU. Cortney called his son incredibly strong and brave and also expressed:
"I haven't seen a tear come out of his eye. I think we've cried more than him."
HIS GUARDIAN ANGEL
Fortunately, the little boy's mom and dad are singing praises for one person who chose to stick around for their son instead of running away. According to the Neals, Carson's babysitter defended him during the attack and bravely grabbed the canine by its collar while calling for help.
Courtney shared that had it not been for the courageous teenager, things might have turned out to be completely different. While crediting the youngster for saving his son's life, he said:
"She bravely tried to fight off the dog. She never left him. We couldn't have asked anything more than what she did."
SEEKING SUPPORT
Little Carson continues to undergo treatment in the hospital, and his family and friends are hopeful for his speedy and complete recovery. A GoFundMe fundraiser has been set up to help support the Neal family in meeting their son's medical expenses.
As of August 8, $3,360 has been raised of the $5,000 goal, and more donations continue to pour in for the little boy. According to Carson's parents, the owner eventually showed up and pulled the dog off of the kid.
The dog's owner was also said to have apologized to Carson's parents for the harrowing incident.
ALWAYS UP FOR SURPRISES
Per Cortney, the little kid appears to be in great spirits and is on the road to recovery. In an update posted on Facebook on August 4, Carson's mother, Yvonne Castillo, shared how badly shaken she was by the soul-stirring experience.
She thanked everyone who called, sent gifts and touching messages, and inquired about her son's health. Castillo also recounted a moment from Carson's summer camp:
"When I would pick him up from summer camp he would say mommy I was good today can I get a surprise? Before he went into the OR he said 'mommy I'll be good, I'll be a big boy can I get a surprise?'"
COMMENTS FROM NETIZENS
Several netizens have left encouraging messages and best wishes for Carson on Facebook:
"Get well soon. Sending Prayers from the Catskills."

— ( @ karen.schnauber) August 4, 2022
"Oh no poor baby. I sure will be praying."

— ( @ sandra.j.grant.7) August 5, 2022
"I am so sorry Esther. There was another recent attack in Fresno too. This is ridiculous. Poor baby."

— (@ laura.m.costello) August 5, 2022
ANOTHER REAL-LIFE HERO
We send our heartfelt prayers, love, and warm wishes to Carson's family, and we hope this brave little hero recovers soon. Much like Carson's babysitter helped save his life, something similar unfolded in Cheyenne, Wyoming, with a brother-sister duo.
In July 2020, the then-six-year-old boy, Bridger, immediately sprang into action when he saw a dog charging toward his baby sister. Instead of being scared or running away, the heroic brother stood between his sister and the dog and was bitten on the head and face.
Young Bridger quickly grabbed his little sister's hand and ran off with her to a safe place. The entire time, he stayed beside her like a responsible and loving older brother and comforted her in the best possible manner.
NOT ALL HEROES WEAR CAPES
When Bridger's family and friends found out about the incident, they were incredibly proud of him and thanked him for being a real-life superhero. When they asked the youngster why he didn't hesitate to jeopardize his own life for the sake of his sibling, he replied:
"If someone had to die, I thought it should be me."
While Bridger recovered from his injuries, his aunt related the story on social media and tagged many reel-life superheroes to announce that another hero had joined their ranks.
Several actors, including Chris Evans (Captain America), Anne Hathaway (Catwoman), and Brie Larson (Captain Marvel), hailed Bridger's heroic act.
Indeed, what Carson's babysitter did for him and how Bridger saved his sister's life show that superheroes come in all shapes and sizes.
Please fill in your e-mail so we can share with you our top stories!
The information in this article is not intended or implied to be a substitute for professional medical advice, diagnosis or treatment. All content, including text, and images contained on news.AmoMama.com, or available through news.AmoMama.com is for general information purposes only. news.AmoMama.com does not take responsibility for any action taken as a result of reading this article. Before undertaking any course of treatment please consult with your healthcare provider.