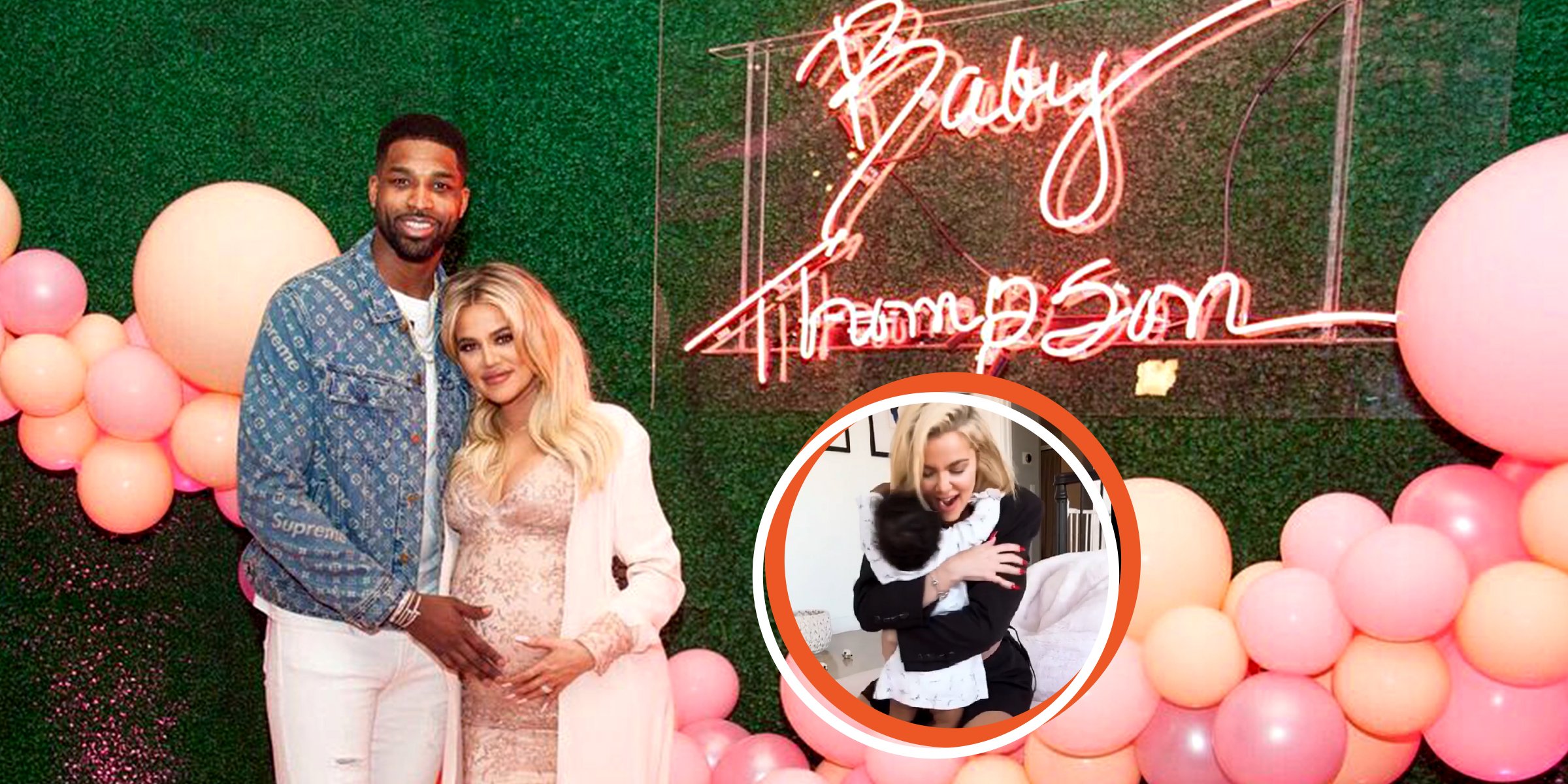 Instagram.com/khloekardashian
'God's Plan': Khloé Kardashian Has 2nd Baby via Surrogacy with Ex after She Almost Miscarried Daughter True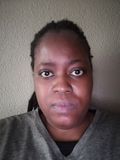 Khloé Kardashian's greatest dream was to become a mother, but her path to having two children wasn't easy. Despite all the challenges she faced romantically with True Thompson's father, Tristan Thompson, she's remained a devoted mother.
In September 2017, during "Keeping Up With the Kardashians Ten Year Anniversary Special," Khloé Kardashian shared how she met Tristan Thompson. She revealed they'd met on a blind date after her friend, Brandon Jennings, offered to set her up with someone.
Tristan came over for a dinner date at the Bel-Air Hotel after Jennings ambushed Khloé for the blind date. The reality star was with a group of people when her basketball player friend brought Tristan over.
The businesswoman revealed that she and Tristan "just connected." During her April 2017 ES interview, Khloé shared that one of her goals was to have a family and said she and Tristan had spoken about it.
She noted that him being a father made her "know for a fact" that the athlete "would be an impeccable father." The reality star confessed that she wanted to be a mother but wasn't putting pressure on herself as:
"I feel in my soul it will happen."
Khloé also revealed that she and her boyfriend had no plan to marry but had never been in love the way she was with Tristan. She admitted that if he proposed, she would accept his offer.
In September 2017, a People magazine source claimed to have a child was something the reality star had wanted for years. However, she wouldn't go through with it until she was in "the right relationship."
The businesswoman allegedly intentionally avoided getting pregnant when she was dating Lamar Odom. The insider also claimed Khloé didn't even consider it with James Harden, French Montana, or any of her exes.
Her pregnancy was an incredible moment for the star because she was going to raise a child with a man she truly loved. Everyone in their lives was allegedly "over the moon for them both."
That same year, People revealed Khloé and Tristan were expecting a baby. The child would be the "Keeping up with the Kardashians (KUWTK)" star's first child, but a second one for her boyfriend, who already shared Prince Oliver with Jordan Craig.
The magazine's source claimed that Tristan and his girlfriend were "absolutely thrilled" by the pregnancy. The news wasn't something they rushed to announce publicly, and they only got comfortable enough to tell their inner circle a week or so before telling the world.
In a December 2017 post, Khloé shared a black-and-white Instagram post of her baby bump with Tristan's hands helping to cradle it. Her accompanying lengthy post confirmed the news that they were expecting, with the star writing:
"My greatest dream realized! We are having a baby! I had been waiting and wondering but God had a plan all along."
The star also showed her boyfriend appreciation, noting: "Tristan, thank you for loving me the way that you do! Thank you for treating me like a Queen!" In March 2018, Khloé noted how her daughter would have "forever best friends" with her cousins, Stormi and Chicago.
She also shared how God always gave what one needed with perfect timing. However, little did she know that her boyfriend would cause her so much heartache that she always lost her blessing.
HOW KHLOÉ ALMOST MISCARRIED AFTER TRISTAN SHOOK THEIR RELATIONSHIP
Although Tristan had once treated Khloé like a queen, in October 2017, he was seen with other women. While his girlfriend was three months pregnant, he was spotted cheating on her with two women.
In April 2018, the athlete appeared to have taken another woman into a hotel room. The Shade Room had footage of Tristan at a New York City club where he left a party with an unnamed woman whom he allegedly kissed.
They went back to his hotel room and left four hours later for a Soho house night party. In the morning hours, the duo returned to the star's hotel room, and the following day the woman left on her own, holding an overnight bag.
The incident happened days before the NBA player's girlfriend gave birth to their child. During a 2021 KUWTK episode, Khloé was seen talking to her sister, Kim Kardashian, revealing how her doctor told her she might be a high-risk pregnancy carrier, revealing:
"I almost miscarried with True, at the beginning."
The days after Tristan was spotted taking a woman back to his hotel, the athlete's relationship with Khloé was incomprehensible. However, five days after the hotel incident, the reality star gave birth to their daughter, True Thompson, with her boyfriend present.
Her sisters, Kim and Kourtney Kardashian, their mother, Kris Jenner, and Khloé's best friend, Malika, were all there. Taking to Instagram, Khloé shared an image of True's welcome party and revealed that she and her boyfriend were trying to make it work.
In her post, she described her daughter as an "angel" that she'd welcomed into her family before noting: "Mommy and Daddy loooooove you, True!" In May 2018, it was revealed that Khloé was in Tristan's team's hometown of Cleveland.
According to a People source, the reality star had planned to fly back to Los Angeles after giving birth to True but was now "creating a life for her family in Cleveland." Another insider told the publication that the athlete's behavior didn't seem to have impacted Khloé deeply.
The businesswoman's priority was her newborn daughter, and she was willing to deal with whatever happened with her and Tristan. However, she was unwilling to let anything hamper her time with True.
Despite the cheating rumors, in May 2018, an Us Weekly source claimed the couple was "fully back together." The insider also alleged that Khloé was still in love with the athlete but wasn't getting any support from her family.
KARDASHIAN'S WISH FOR A SECOND CHILD
In October 2021, Khloé posted about how True grew up so fast and revealed in the comments that she wanted to give the little girl sibling if it was "God's plan." During a June 2021 KUWTK episode, the star said her doctor didn't think it was wise for her to carry.
In the previous episode's clip, Khloé revealed to Kim that she had an 80 percent chance of miscarrying if she had a child. The reality star confessed that she'd encountered stumbling blocks since trying to conceive a second child.
In May 2021, the businesswoman said she was going through a surrogacy program to welcome her second child. Khloé explained how she'd believed she knew a lot about it, only to realize she was naïve when she went on the journey herself.
The former couple [Tristan Thompson and Khloé Kardashian], who broke up in January 2022, welcomed a baby boy.
The star noted how each journey was different for every person. During a February 2021 KUWTK episode, the television personality told Tristan that she'd never imagined having only one child.
Khloé shared how bad she felt for True during COVID-19's quarantine because the little girl had no one to play with. She explained how her daughter was getting older and thought she deserved a sibling.
Tristan was willing to have children with her and told her he wished for four total. The following month, the reality star tweeted her blessings for people that were going through In-Vitro Fertilization (IVF), because it wasn't easy, before adding:
"My love is with anyone who is on that journey."
In July 2022, TMZ revealed that Tristan and Khloé would welcome a child via surrogacy that same month. The arrangement was made despite the athlete welcoming a child with another woman, Maralee Nichols, in December 2021.
The businesswoman separated from Tristan, but they were seen together at family events in July 2022. A Page Six source claimed the former couple already had the baby on the way when the news about Tristan's child with Nichols came up.
KHLOÉ ON CLOUD NINE AFTER TRUE'S BROTHER'S BIRTH
In August 2022, People revealed that Khloé's dream to have a sibling for her daughter had been realized. The former couple, who broke up in January 2022, welcomed a baby boy.
The star's representative said the businesswoman was grateful to her surrogate for "such a beautiful blessing." A source told the publication that Khloé wasn't rushing to name her son until she knew what his moniker would be, adding:
"Khloé is on cloud nine."
The insider said the television personality was taking her time to develop a suitable name for her son because she wanted it to be "just right." Even though the former couple had a child together, sources said the pair wasn't together and hadn't spoken outside of co-parenting True.
Please fill in your e-mail so we can share with you our top stories!