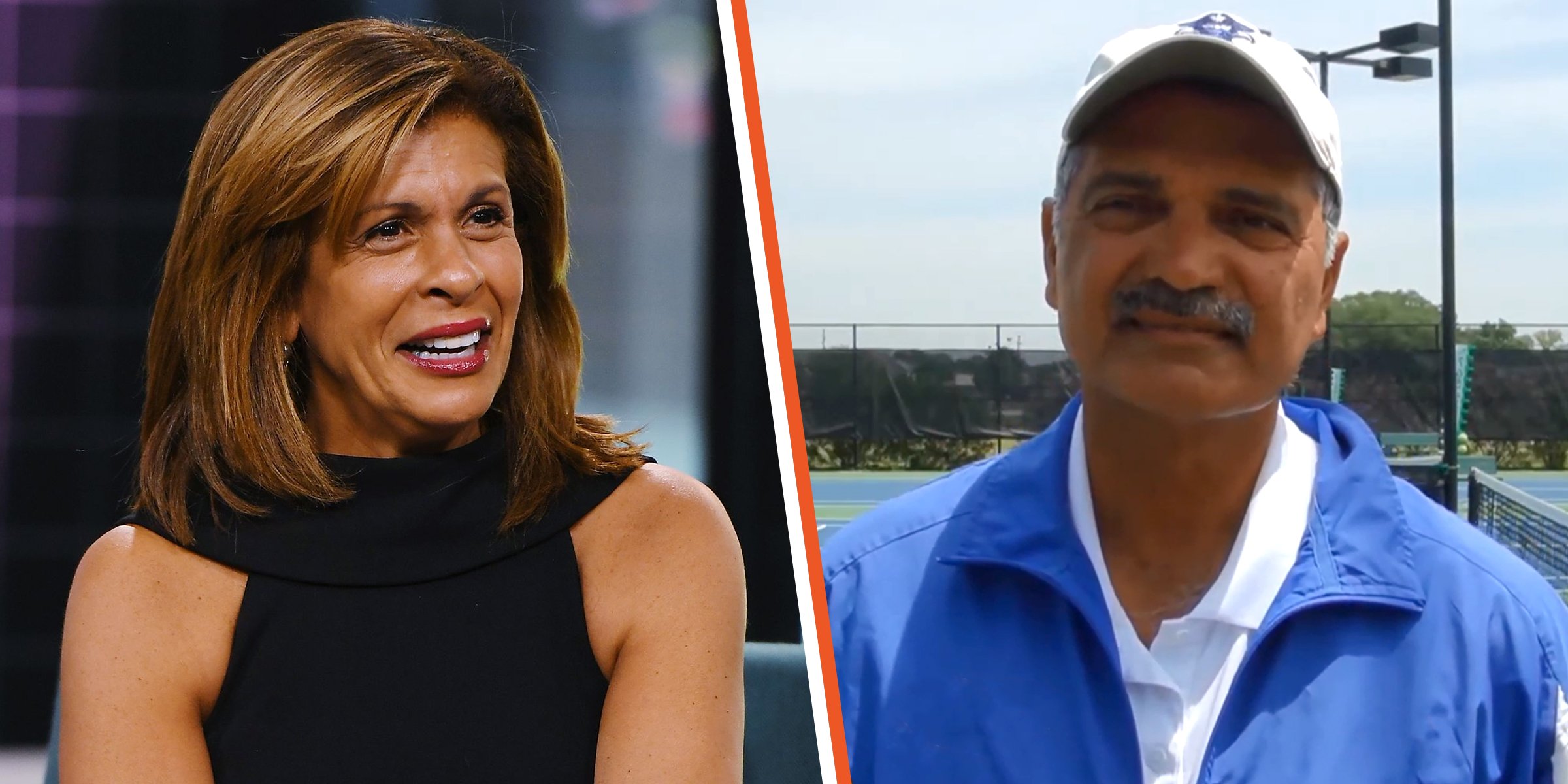 YouTube/UNOPrivateers | Getty Images
Burzis Kanga Is Hoda Kotb's Ex-husband - Everything about His Life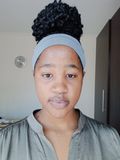 Hoda Kotb is a beloved New Orleanian news anchor and talk show host, but little is known about her ex-husband, Burzis Kanga.
Burzis Kanga has lived a private life and is mainly known for his former romantic relationship and marriage to Hoda Kotb.
However, Burzis has accumulated notable success in his chosen career. Let's have a closer look at the coach's life.
FACTS ABOUT BURZIS KANGA'S LIFE
Burzis Kanga is the former head coach for New Orleans University's men's and women's tennis teams. He is also a tennis pro at Chateau Estates Country Club. During Hurricane Katrina in 2005, Kanga's apartment was completely flooded, which forced him to move his entire life to New York City.
In an interview with Living New Orleans, Hoda mentioned how the tennis pro struggled with the change. However, he has moved back to New Orleans doing what he does best - coaching!
INSIDE BURZIS KANGA'S RELATIONSHIP WITH HODA KOTB
Kanga met his ex-wife at a fundraiser for American Heart Association on Valentine's Day in 1994. When their romances ensued, they had an on-and-off relationship for several years.
In May of 2005, Burzis proposed to Hoda, and they married in December that same year. Their ceremony was held at Punta Cana in the Dominican Republic. The former WWL anchor nostalgically recalled her wedding.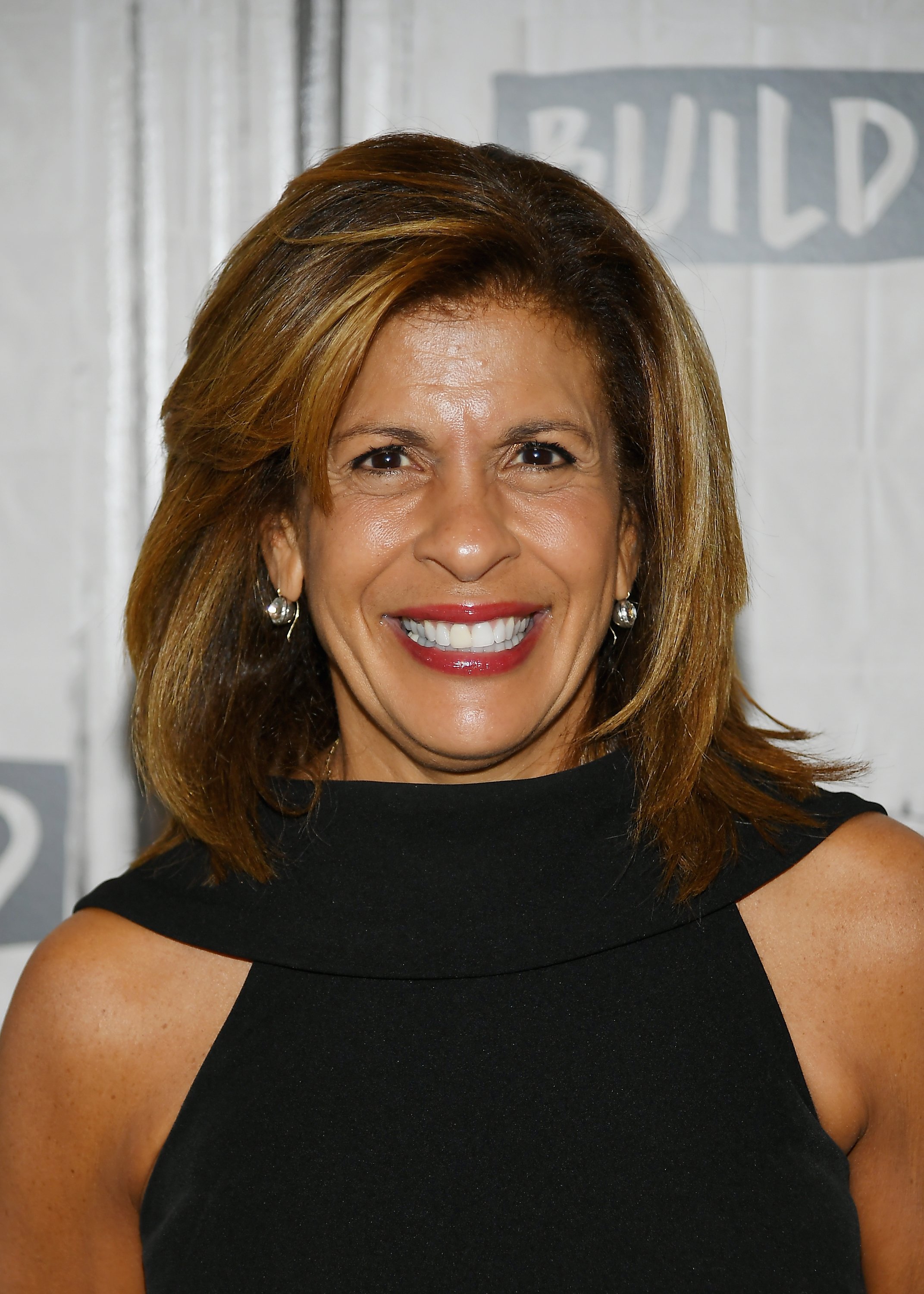 Hoda Kotb at Build Studio for the discussion of her book "You Are My Happy" in 2019 | Source Getty Images
She described it as a beautiful and relaxing ceremony, saying:
"It was like a vacation with a wedding thrown in on a Saturday. It was fun for everyone."
Kotb shared in her interview how much she enjoyed her married life with Kanga, saying she'd have married sooner if she had known how fun it would be.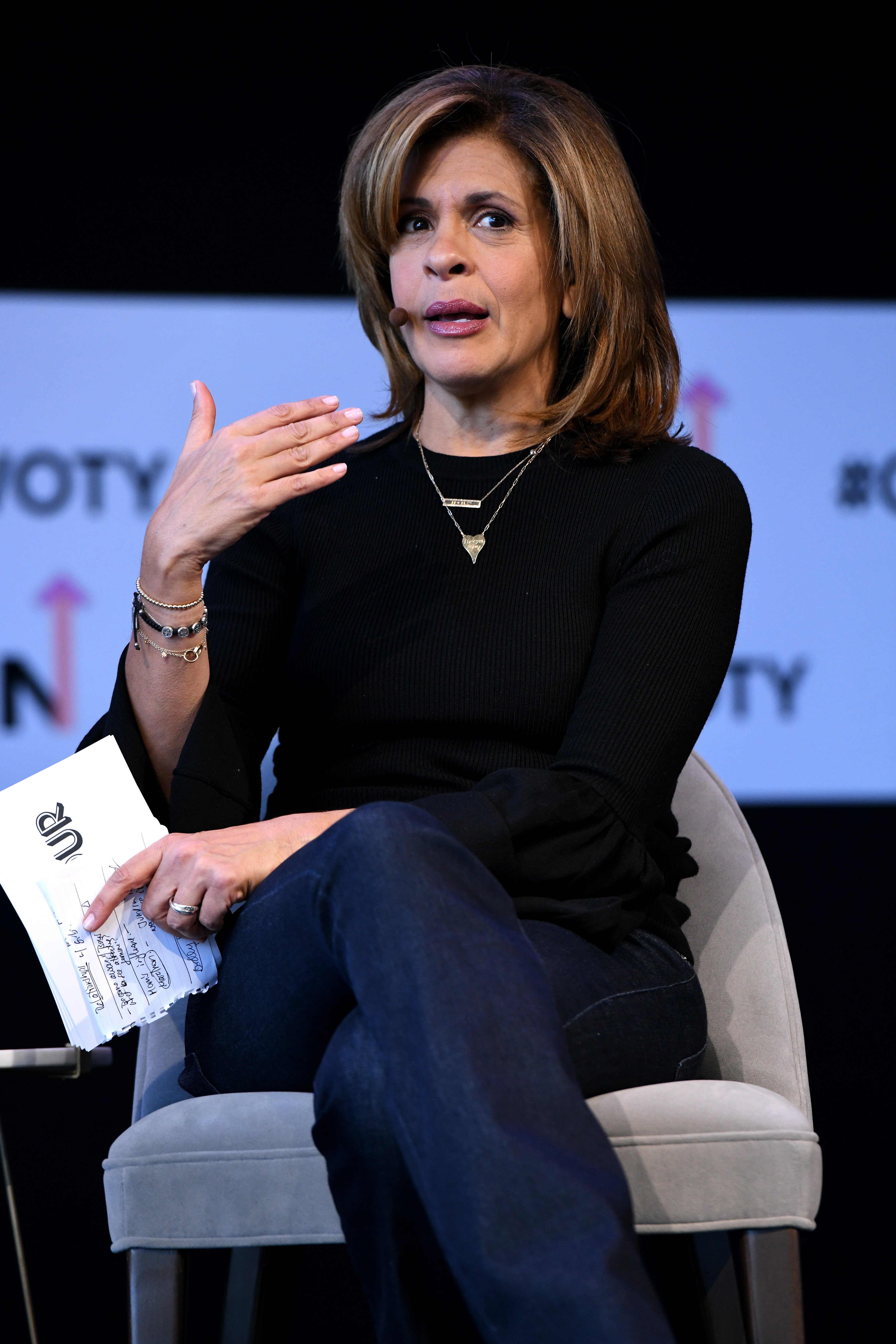 Hoda Kotb speaks at the 2018 Glamour Women of the Year Summit: Women Rise in Spring Studios in New York | Source: Getty Images
The ex-love birds celebrated their first and only anniversary in Pocono Mountains a few weeks before enjoying the holidays together.
WHY DID BURZIS AND HODA DIVORCE?
Burzis Kanga and Hoda Kotb divorced fourteen years after meeting on February 14, 2008. In her book, Kotb regrettably expresses how she felt she shouldn't have walked down the aisle with Kanga, despite "all that she knew," saying:
"I was sure our marriage would work."
As she notes in her book, her filing for a divorce in 2007 paralleled her breast cancer diagnosis. According to Closer Weekly, Kanga's father had also fallen ill during the commencement of their divorce. The timing was devastating for both divorcees. He shared that:
"My father was ill. She was ill [with breast cancer]. It was a difficult time."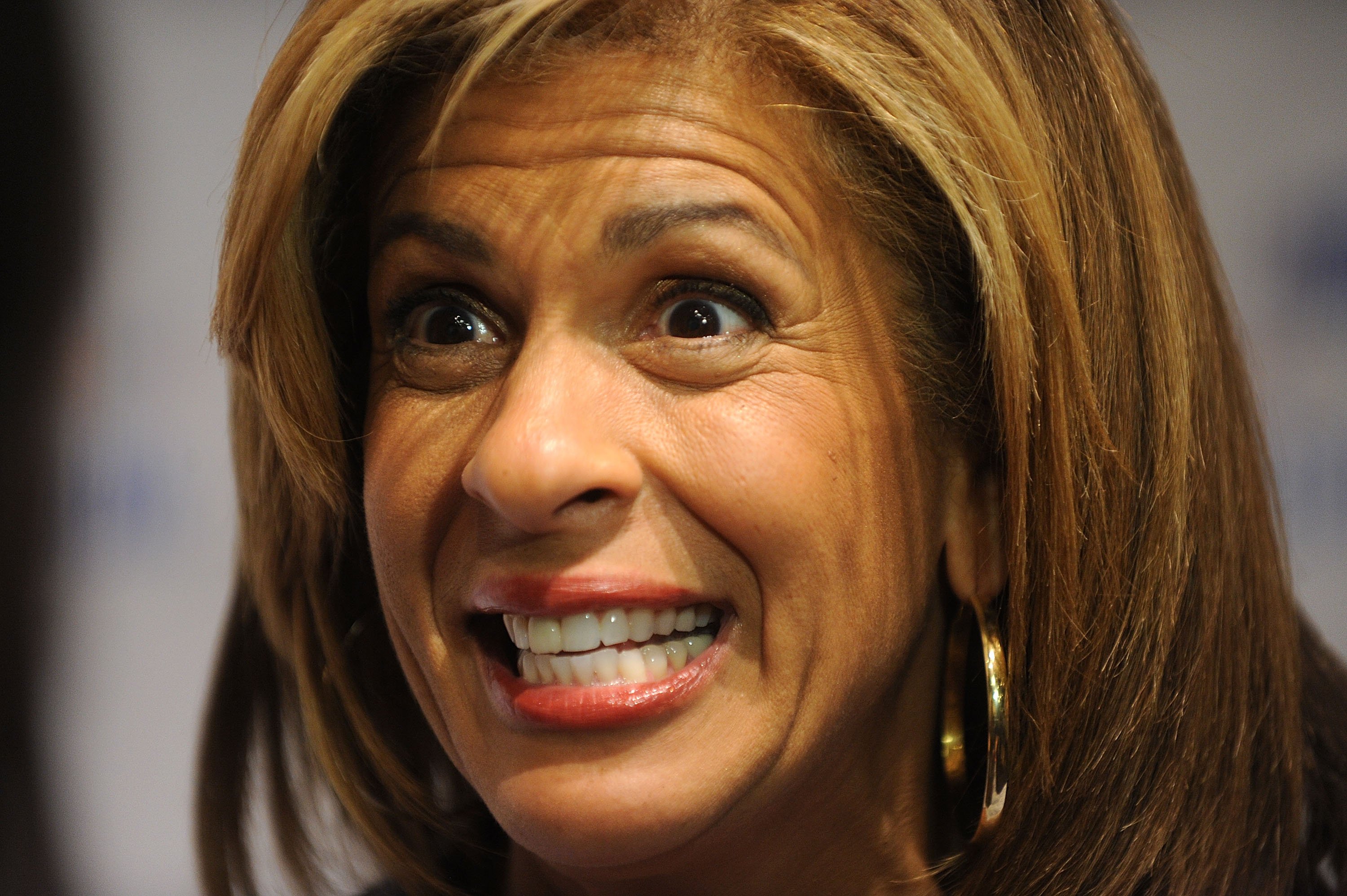 Hoda Kotb at Radio City Music Hall in New York | Source: Getty Images
Although he was surprised by Hoda's decision, Burzis Kanga acknowledged his mistakes during his marriage, attributing them to "a level of immaturity" on his part. He was saddened by how short a time it lasted.
Perhaps among other things, Burzis was too overwhelmed by his and his ex-wife's life in New York, as he was more accustomed to the slow-paced running of New Orleans to nurture his marriage properly.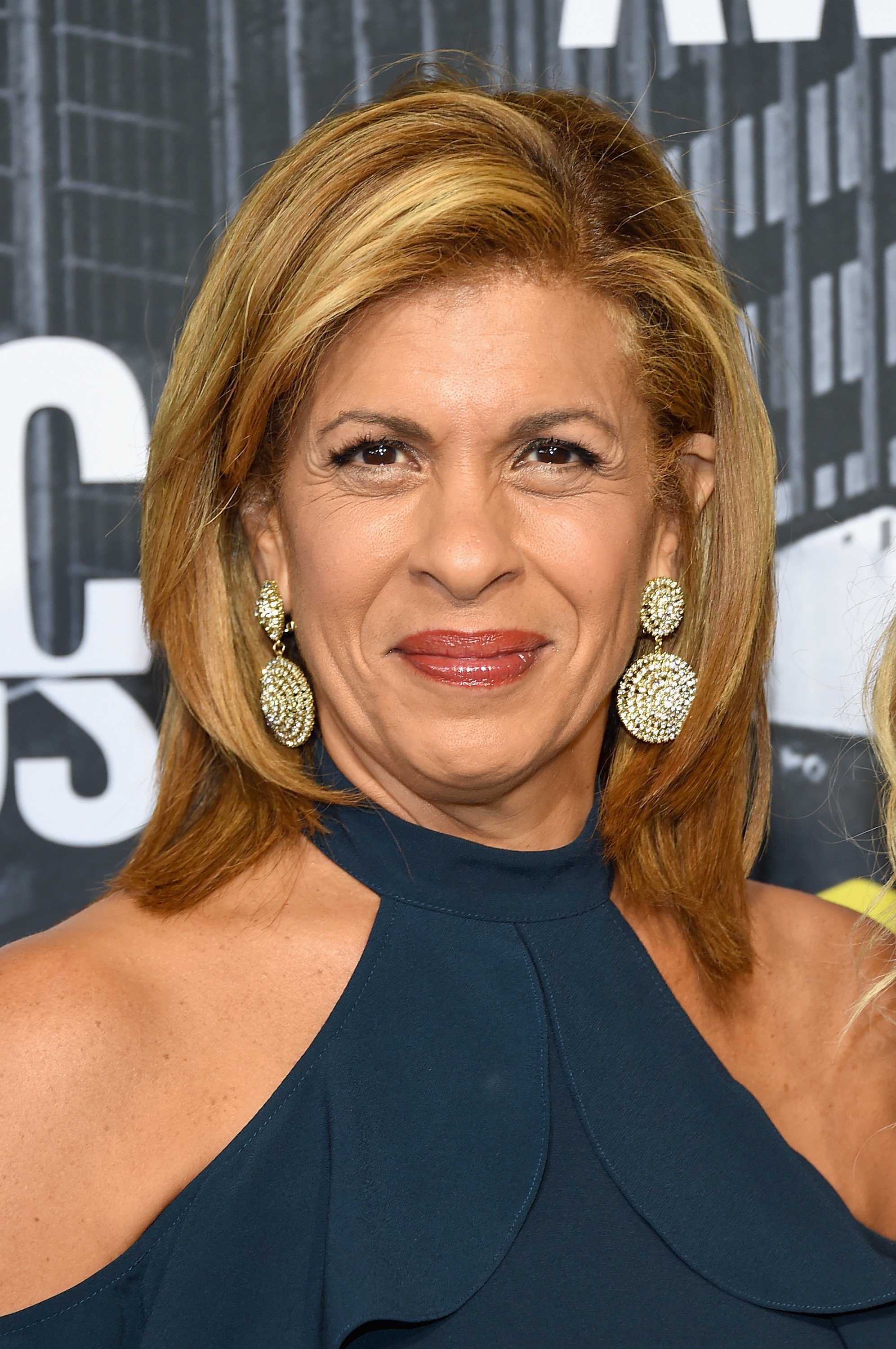 Hoda Kotb photographed at the CMT Music Awards at the Music City Center in Nashville | Source: Getty Images
However, the tennis pro does not regret his marriage to Hoda. The coach believes he will always carry his long-time affections for Hoda. Kanga continues to adore his ex-wife and cherishes the sweet memories he shares with her.
HODA WAS ALMOST MARRIED A SECOND TIME
Hoda Kotb and Joel Schiffman have been together for almost a decade. They reportedly met at an event that the "Today Show" host was reluctant to attend in 2013. Hoda managed to get a hold of his email address as she remained curious of Joel after meeting him.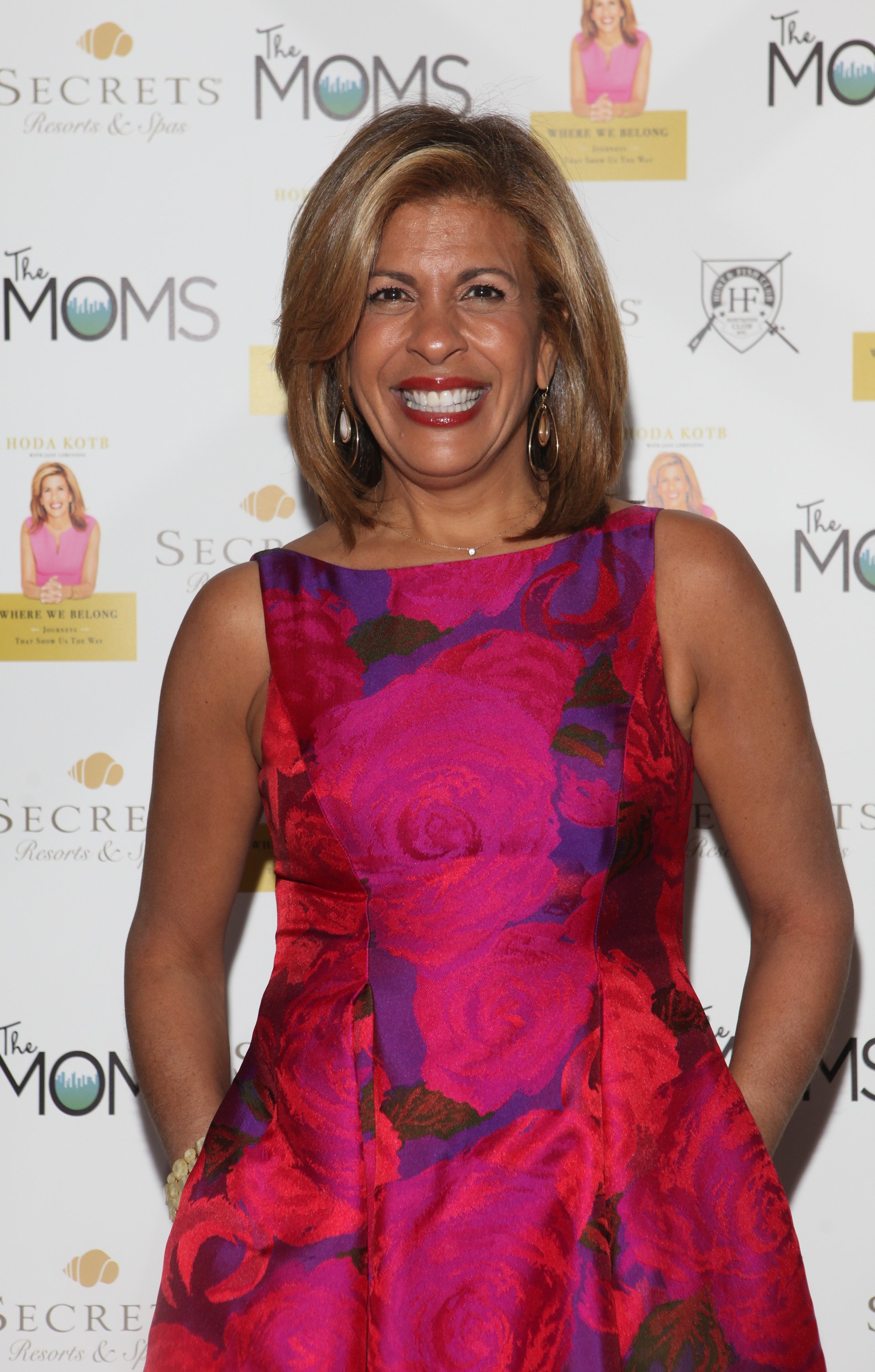 Hoda Kotb at The Moms and Secrets Resorts & Spas Mamarazzi Luncheon With Hoda Kotb in New York City | Source: Getty Images
After officiating their relationship in 2015, having dated for two years already, she shared:
"I knew he didn't have a wedding ring, but that's all I knew. Then she emailed him and he emailed me and asked me out on a date."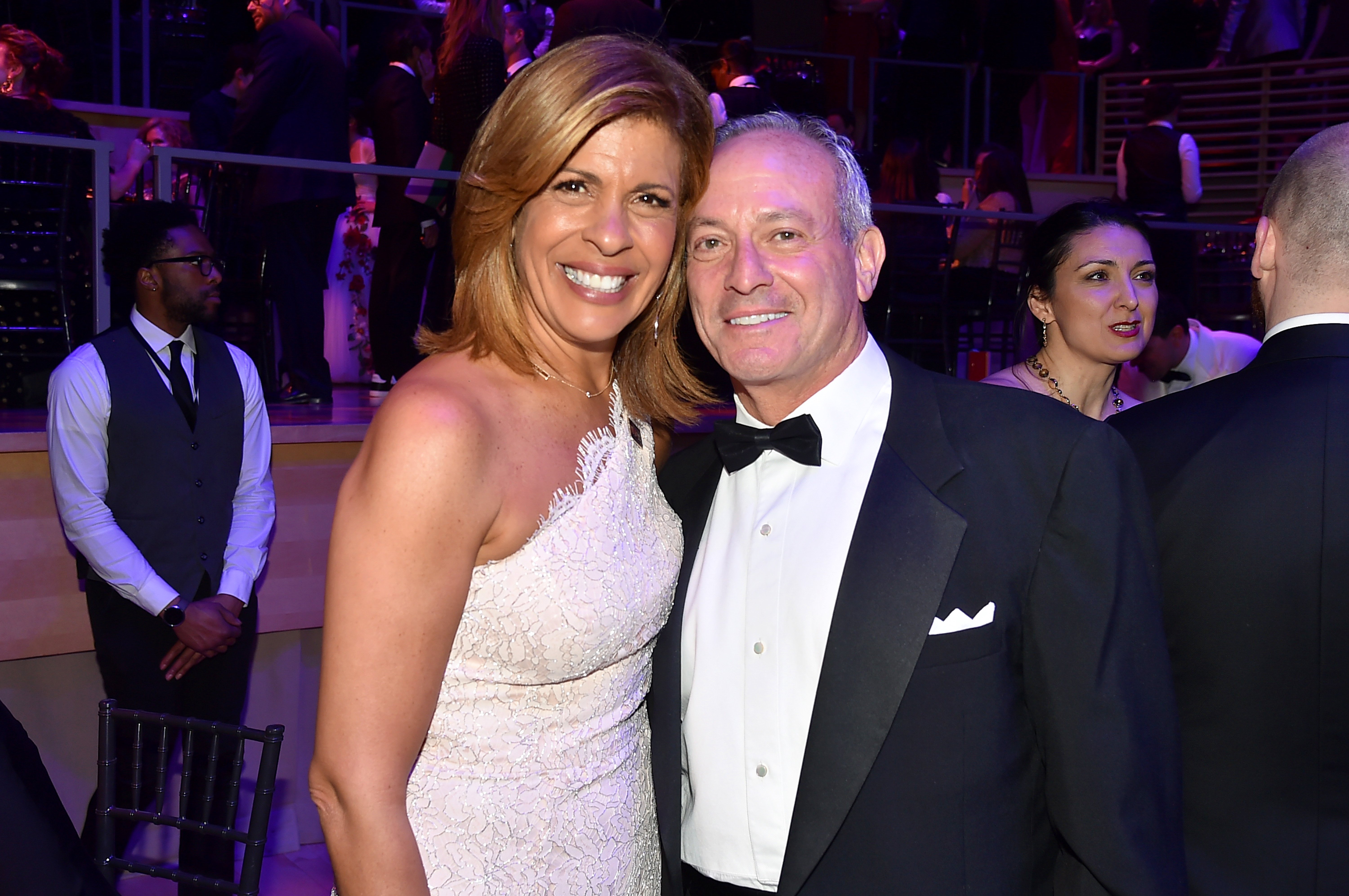 Hoda Kotb and Joel Schiffman photographed at the 2018 TIME 100 Gala Jazz in New York | Source: Getty Images
After some time dating the financier, questions of whether she might tie the knot again arose. In an interview on The Ellen DeGeneres Show, Burzis's ex-wife explained that she didn't mind not being married, and reportedly said:
"We're enjoying our lives. Yeah, I think we're good this way."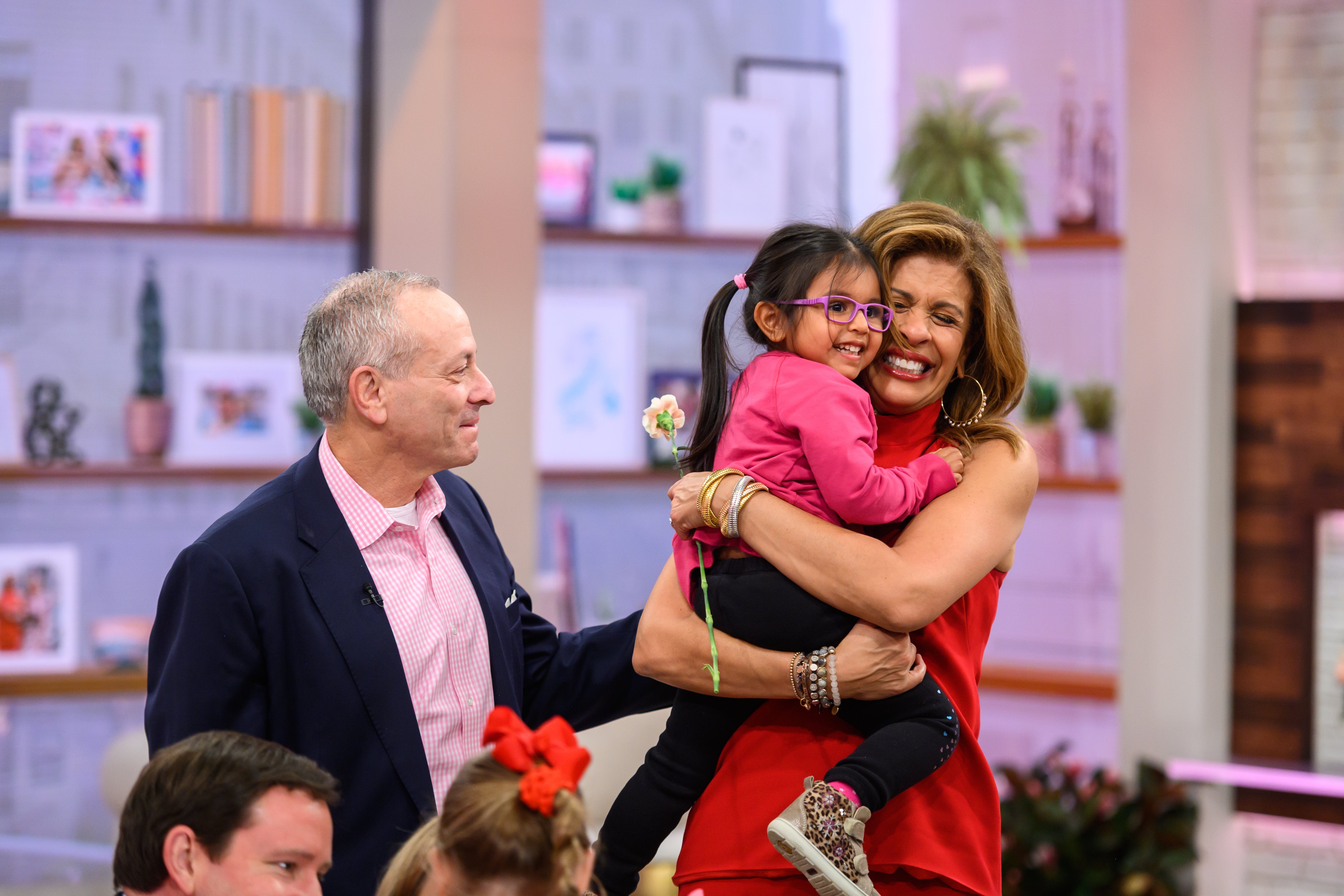 Hoda Kotb photographed with her family | Source: Getty Images
In 2016, they announced that they were moving in together. The former lovers have two adopted daughters; Haley, whom they adopted in 2017, and Hope, whom they adopted in 2019.
That same year, Joel popped the question to Hoda, to which she agreed to marry him. However, due to the coronavirus pandemic, they had to postpone what would have been their destination wedding.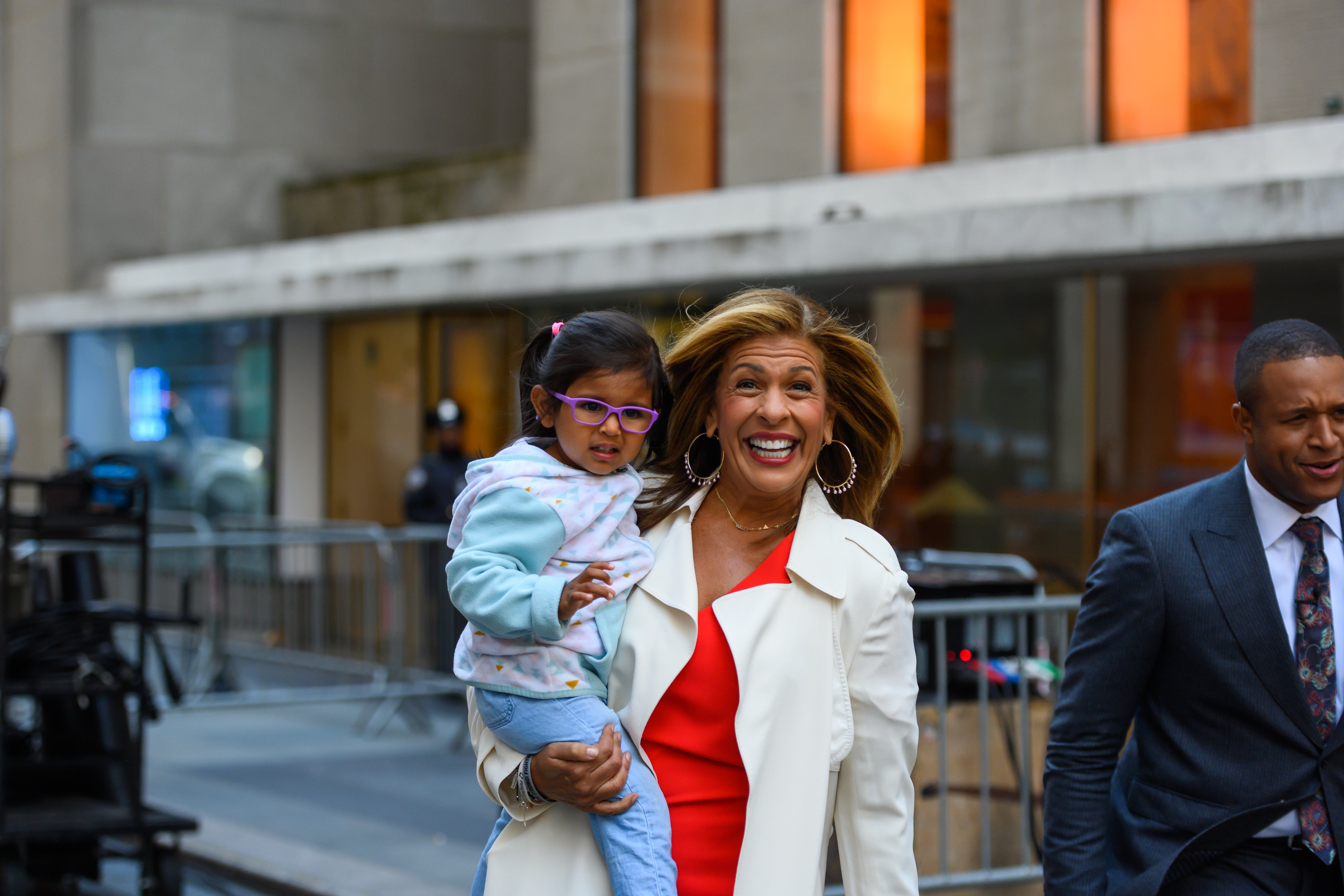 Hoda Kotb photopraphed with her daughter Haley Joy in 2019 | Source: Getty Images
Hoda recalled how her ex-lover handled the engagement. She explained:
"He was like, 'I have something else I would like to say,' and he said some beautiful things and then he got down on one knee. Then he said, 'Would you be my wife?' … I was totally shocked. He had a good poker face."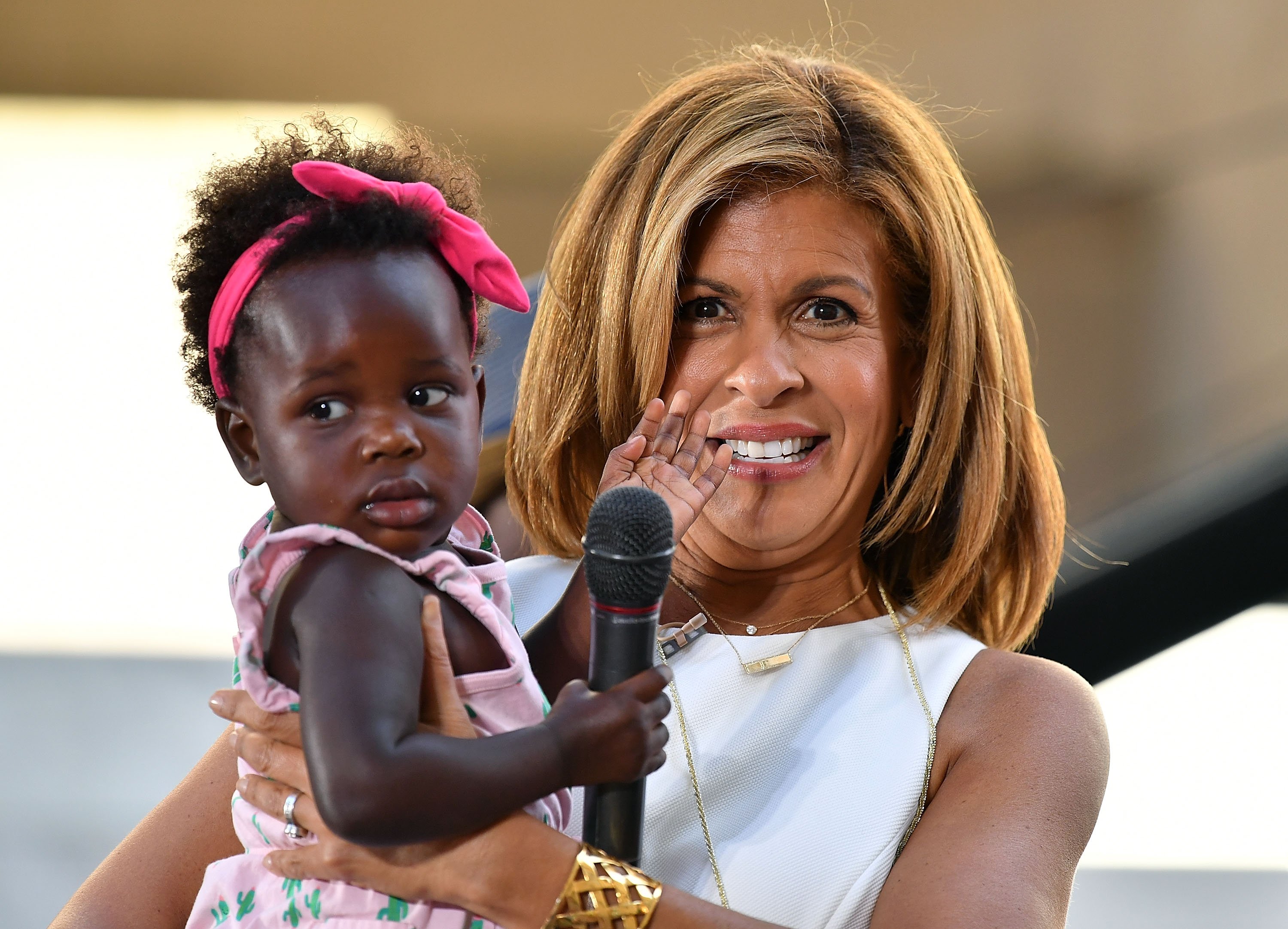 Hoda Kotb holding Thomas Rhett's daughter Willa Gray during Thomas Rhett's performance on NBC's "Today" in New York City | Source: Getty Images
Even after eased lockdown restrictions and mask mandates were dropped, they didn't stop postponing until they finally called it quits in January this year. The journalist stated that she and Joel had had extensive conversations about their relationship. She said:
"So we decided that we are going to start this new year and begin it kind of on our new path as loving parents to our adorable, delightful children, and as friends."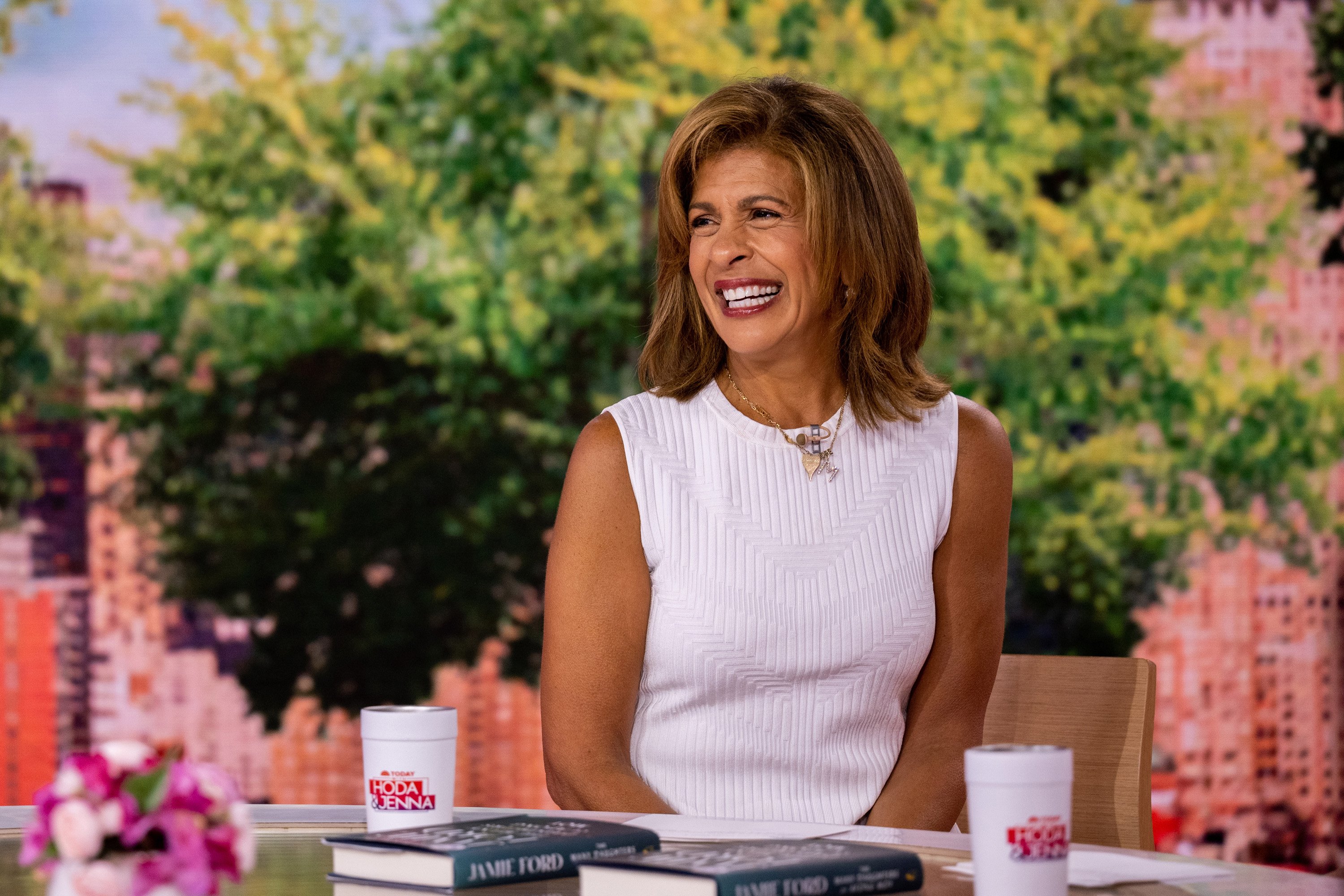 Hoda Kotb pictured on the "Today" show | Source: Getty Images
The anchor shared how she struggled to communicate what she wanted to say to Joel about their separation, hoping to make sure it would come across the right way.
Hoda and the man "who gave her butterflies at 50" continue their relationship as friends and co-parents for their daughters, Haley and Hope.
Please fill in your e-mail so we can share with you our top stories!