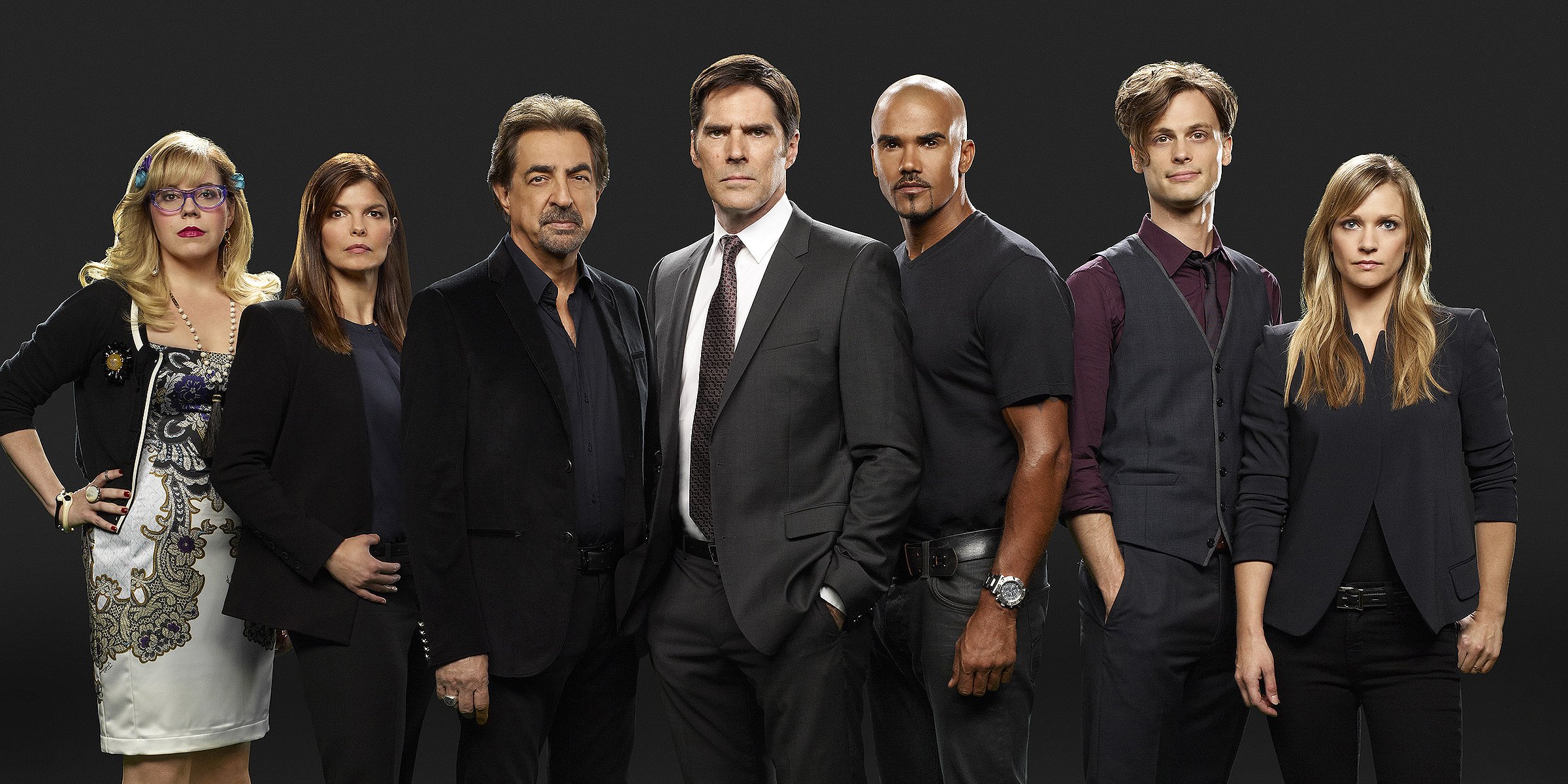 Getty Images
'Criminal Minds' Renewed with the Same Cast — Inside Real-Life Families of Every Actor Returning for Reboot

The cast of the psychological crime series "Criminal Minds" is beloved by fans. However, most of them live very different lives from the characters they portray in the series.
For 15 years, Paramount+ action series "Criminal Minds" reigned high as one of the network's most popular and long-running series. The series, a scripted drama exploring the psychology behind crime, evolved continuously during its run, gaining multiple fans each season.
However, after almost two decades, the series ended on February 19, 2020. Afterward, fans clamored for the return of their favorite action series.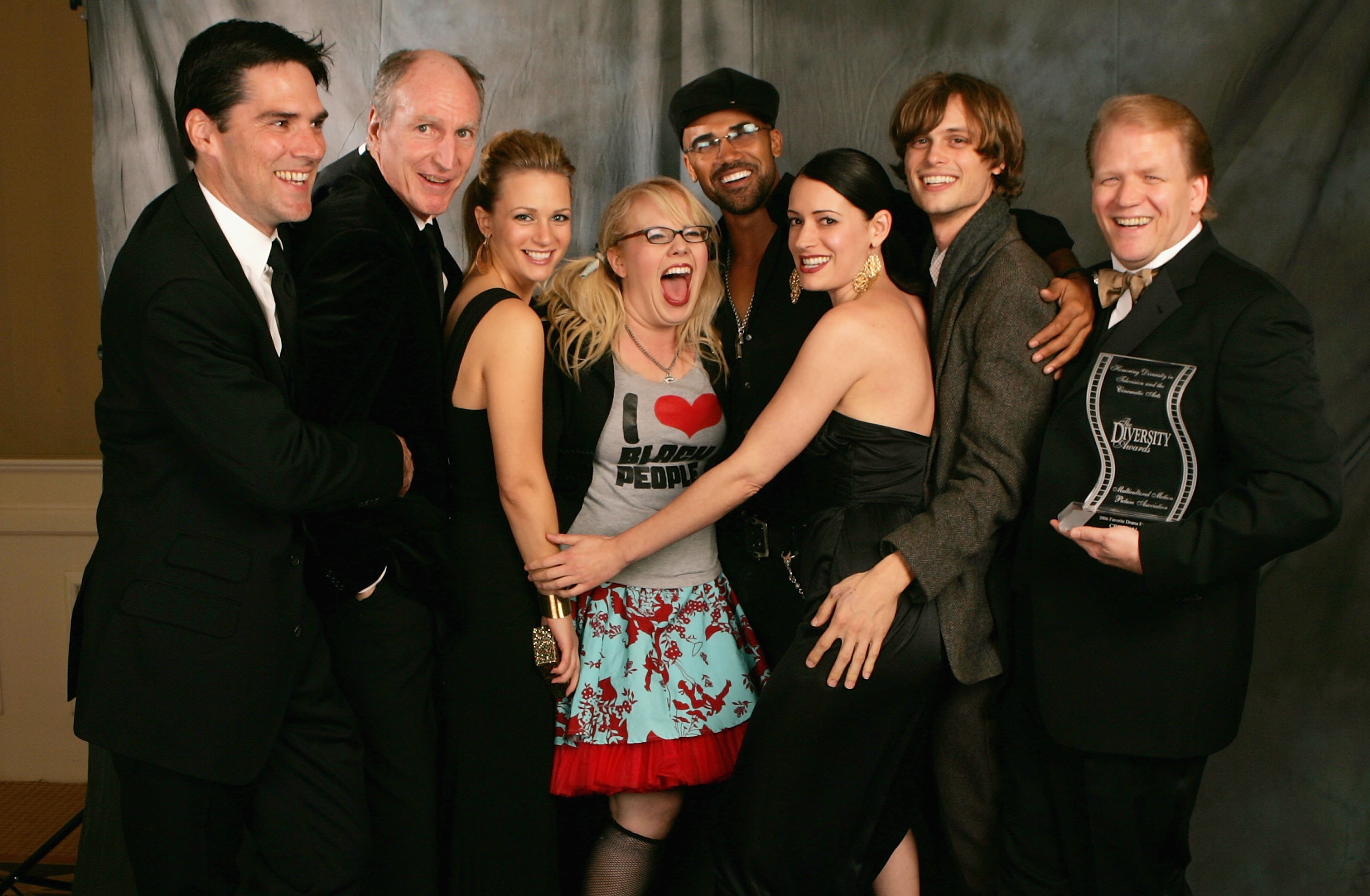 "Criminal Minds" casts and Executive Producer, Ed Bernero, pose in the portrait studio during the 14th Annual Diversity Awards Gala held at the Century Plaza Hotel on November 19, 2006, in Los Angeles, California. | Source: Getty Images
Thankfully, after more than a year of the series not being on air, the Chief Programming Officer at ViacomCBS Streaming, Tanya Gills, announced the reboot.
According to Gills, the "Criminal Minds" reboot was still in its developmental phase and was expected to start streaming in late 2022 or, more likely, 2023.
Based on the reboot announcement, fans should be excited because the new series is full of twists and turns that would get fans glued to their TV. The whole cast and crew are reportedly excited to entertain fans by performing the new storylines.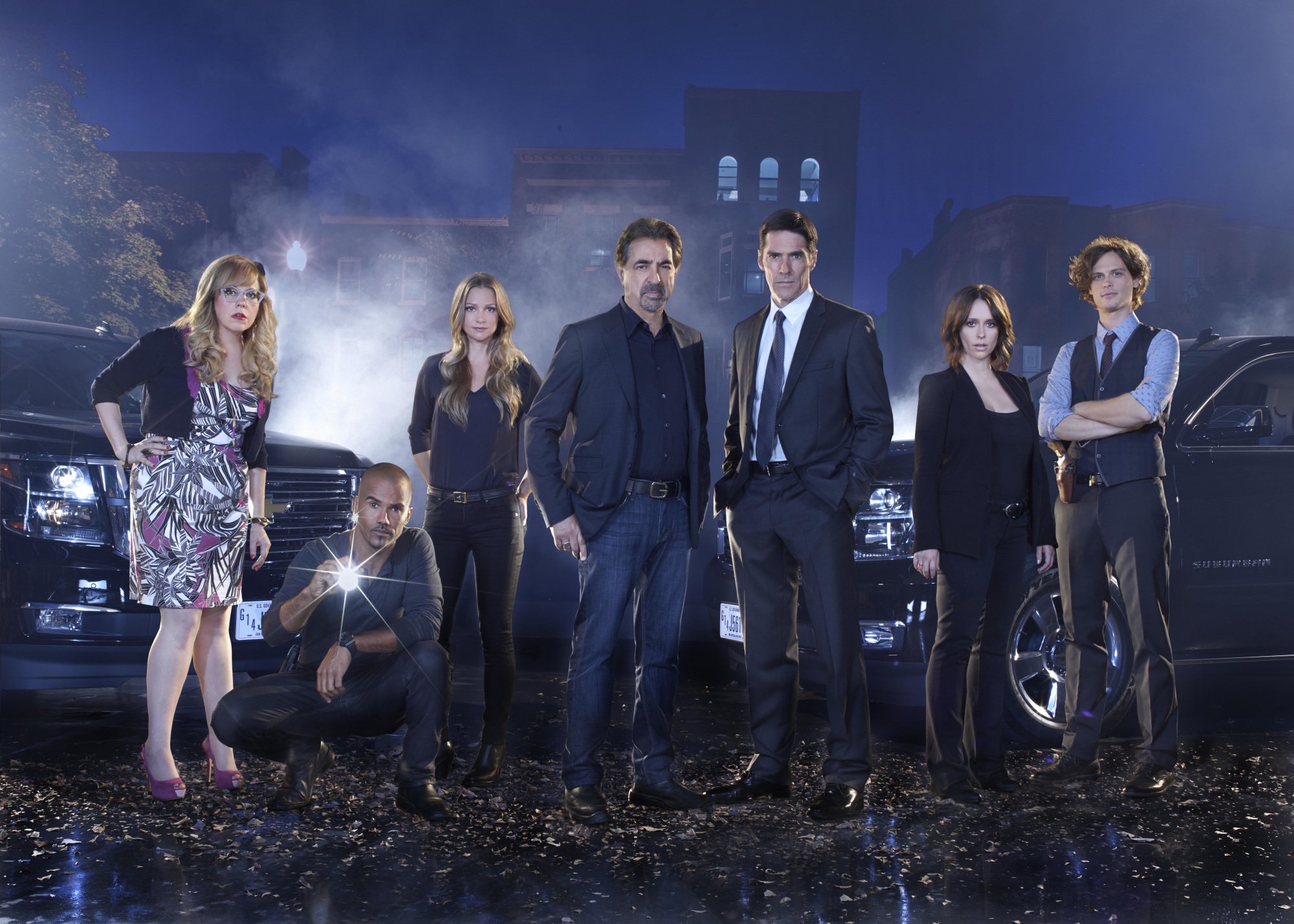 Criminal Minds casts were photographed in Los Angeles in August 2014. | Source: Getty Images
Nonetheless, before the new series returns in late 2022 or early 2023, fans can catch up on the last seasons and episodes on Paramount+, which has all the 15 seasons, or on Netflix, which has seasons 1-12. The concluding 13-15 season can be found on Hulu.
However, according to reports, the new "Criminal Minds" reboot will only be able to stream exclusively on the Paramount+ platform. The cast of "Criminal Minds" has contributed a considerable part to the franchise's success, and here are some details about their personal lives.
"Criminal Minds" casts celebrate their 200th episode on THE TALK, Wednesday, February 5, 2014, on the CBS Television Network. | Source: Getty Images
JOE MANTEGNA (DAVID ROSSI)
"Criminal Minds" actor Joe Mantegna who fans know as their beloved character David Rossi is one of the main casts of the series.
In real life, the actor has been married to the love of his life for over 50 years. This contrasts his "Criminal Minds" character in the series, who has been married multiple times and once had a childhood sweetheart, whom he claims was the love of his life but got away.
Joe and his wife, Arlene, from the Chicago area, met in high school and began dating in 1969. The lovebirds married in 1975 after first exchanging marital vows at the top of the Eiffel Tower. Throughout their marriage, the couple has helped each other through hard times and helped each other's careers and dreams.
In 2003 the actor helped his wife achieve her dream of opening her restaurant called "Taste Chicago" in Burbank, California. The restaurant served Chicago comfort foods like sandwiches, deep-dish pizza, and Vienna Beef hotdogs.
Joe and Arlene are also parents to two daughters, Mia, born in 1987, and Gina Mantegna, who they welcomed in 1990. The latter is also a famous actress like her father, appearing in movies like "Unaccompanied Minors" and "The Neighbor."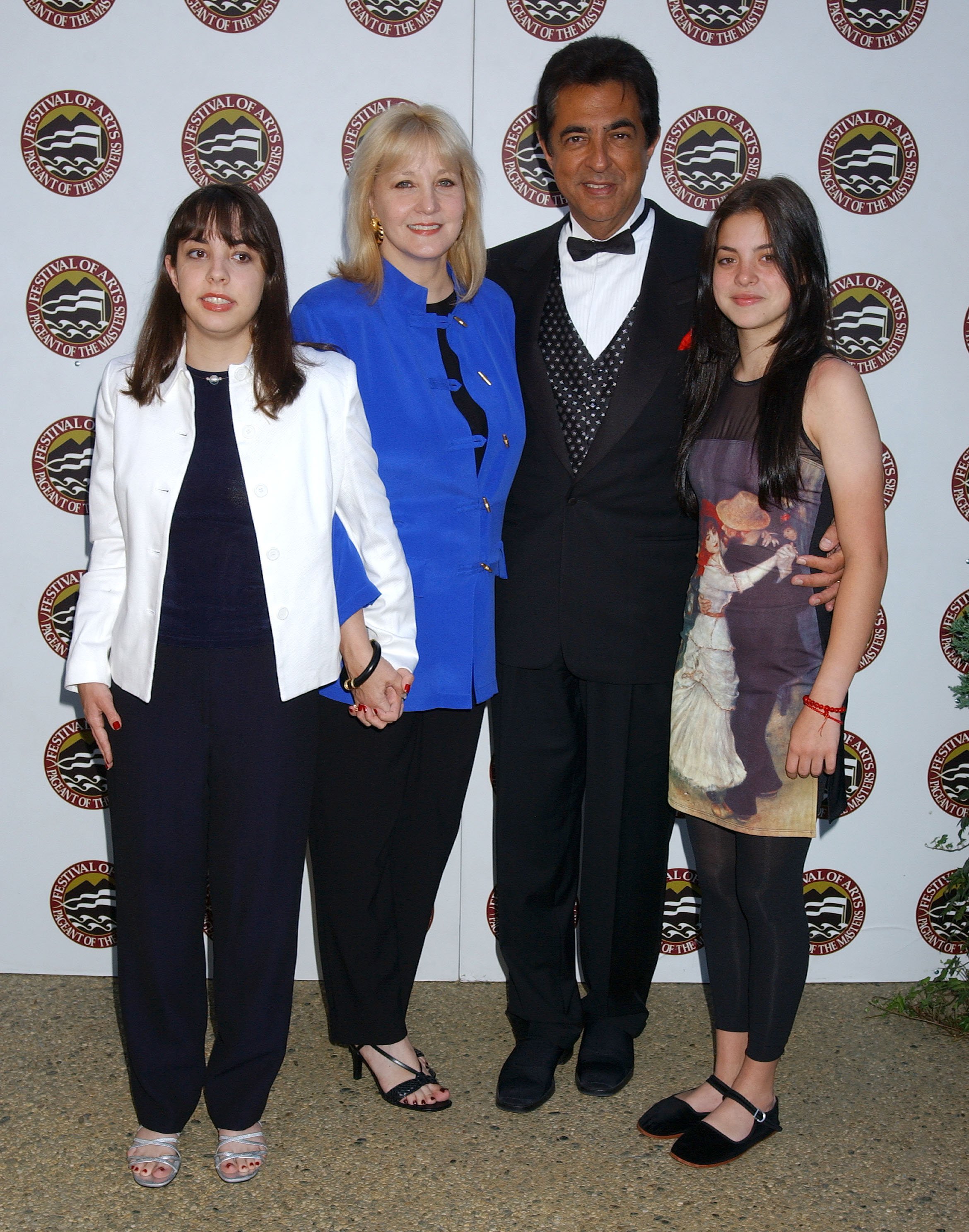 Joe Mantegna, wife Arlene, and daughters Mia and Gina. | Source: Getty Images
KRISTEN VANGSNESS (PENELOPE GARCIA)
American actress Kristen Vangsness portrays the character Penelope Garcia, a technical analyst on "Criminal Minds." The actress has come out as queer in real life, and co-star Shemar Moore helped her discover her sexuality.
According to Kristen, Shemar was flirting with her, but she was not responding as she should have. The actress did not find Shemar attractive, and this was when she knew she was not straight. Kristen noted:
"We got along famously, and he was flirting with me, and I remember thinking, 'I must be queer. I should be reacting differently to what he's doing.'"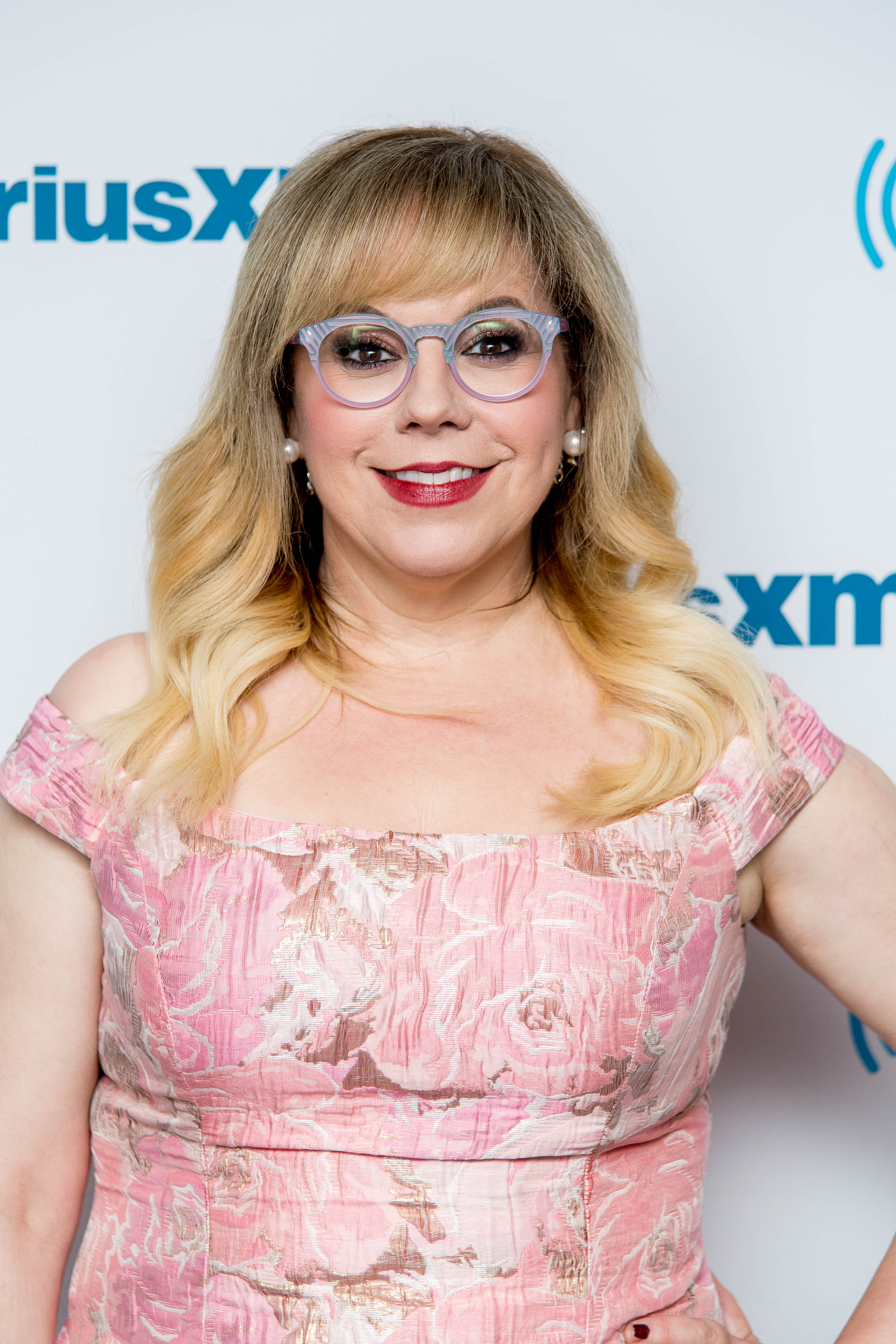 Kristen Vangsness visits SiriusXM Studios on June 4, 2018, in New York City. | Source: Getty Images
However, the actress started dating editor Melanie Goldstein in 2006, and in an interview three years later, Kristen explained she never thought she would want to get married.
However, once she met Melanie, the actress immediately wanted to get married even though, at the time, there was a law against same-sex marriage in California.
Kristen and Melanie got married but sadly ended their relationship in 2013. Two years later, the actress surprisingly got engaged to actor Keith Hanson.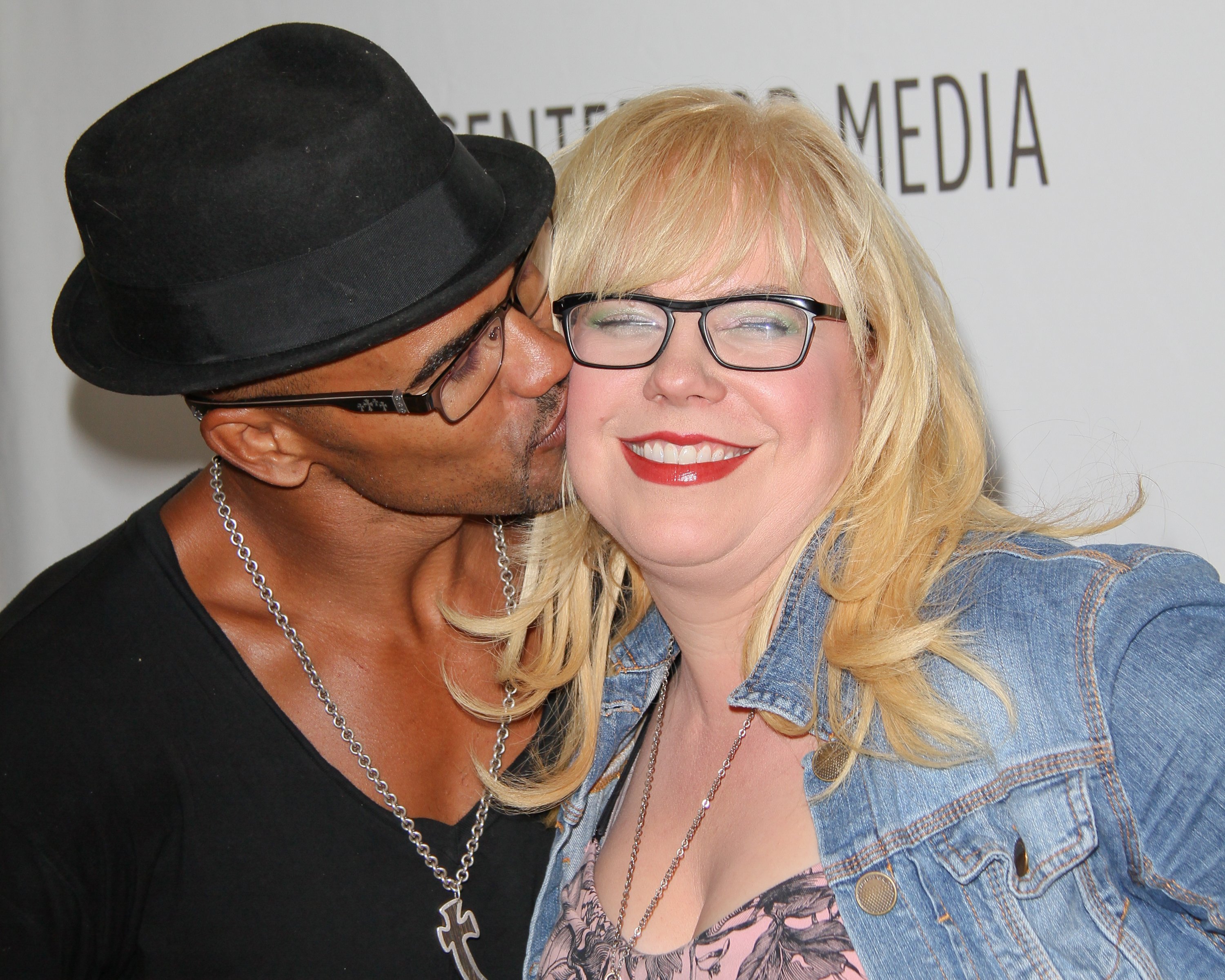 Shemar Moore and Kirsten Vangsness arrive at the PaleyFest fall TV preview party for CBS at The Paley Center for Media on September 6, 2011, in Beverly Hills, California. | Source: Getty Images
While speaking about their relationship, Kristen admitted that Keith was very special and the right person for her, although she was surprised a guy would make her feel that way. However, since their engagement, the duo are yet to tie the knot officially.
A.J. COOK (JENNIFER "JJ" JAREAU)
"Criminal Minds" actress A.J. Cook, who fans of the series know as Special Agent Jennifer "JJ" Jareau, has been married to her husband, Nathan Anderson, since August 3, 2001. The duo met in a film class at Utah Valley University before the actress moved to Salt Lake City so they could be together.
Since their marriage, the lovebirds have welcomed two children. Their firstborn son, Mekhai Allan, was born in September 2008, while their second child, Phoenix Sky, was born in July 2015.
A CLOSER LOOK AT A.J. COOK'S FAMILY
Both of the actress's sons have appeared in "Criminal Minds," with Mekhai starring as Henry LaMontagne and Phoenix playing Michael, the second son of his mother's character.
Also, her husband Nathan is a cancer survivor. In an Instagram post on September 13, 2019, the actress revealed that her husband was cancer free after he defeated the disease.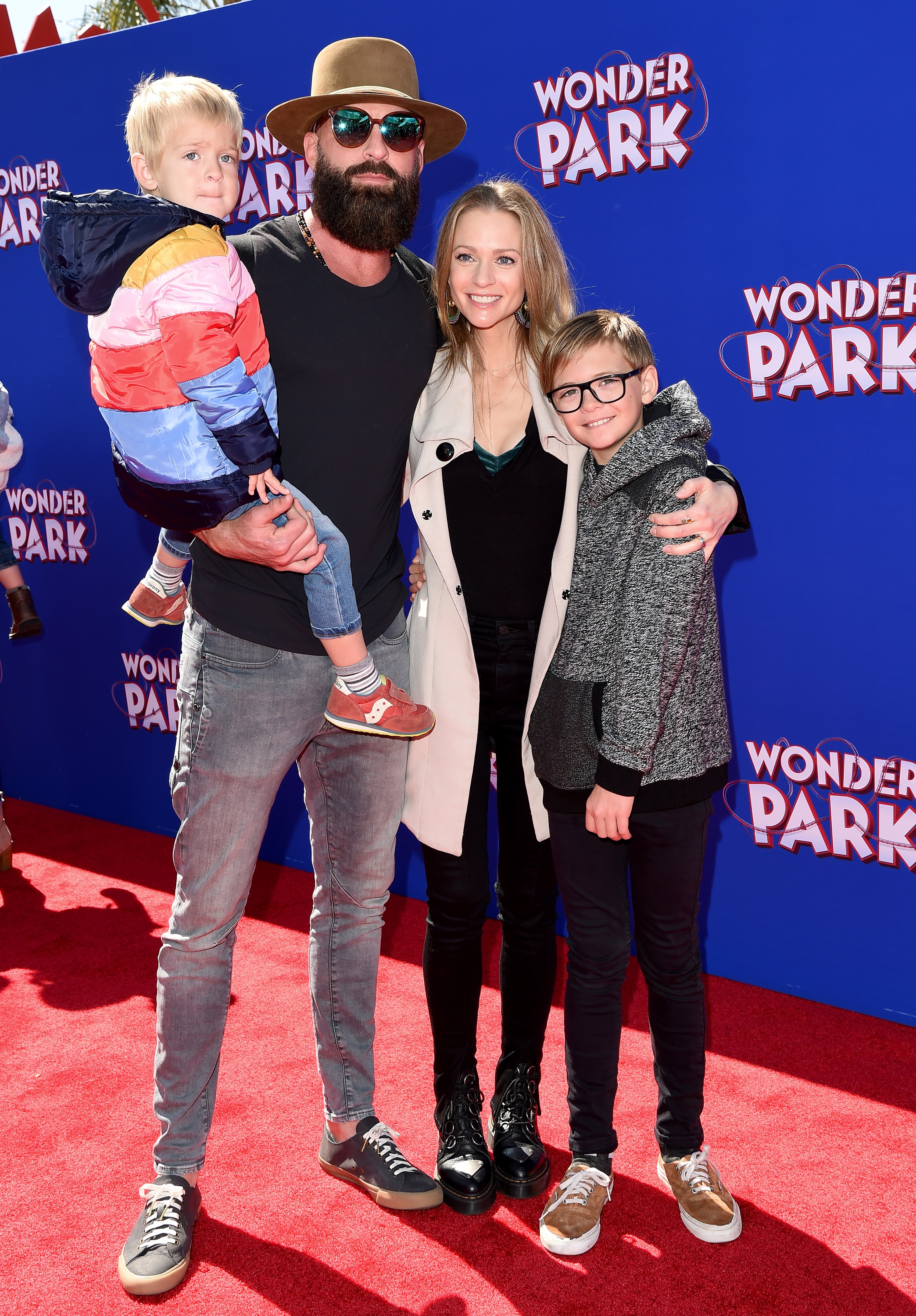 A.J. Cook, Nathan Andersen, Phoenix Sky Andersen, and Mekhai Allan Andersen attend the Paramount Pictures' 'Wonder Park' premiere at Regency Bruin Theatre on March 10, 2019, in Los Angeles, California. | Source: Getty Images
She noted that cancer had chosen the wrong person to mess with, and it felt like the world's weight had been lifted off her shoulders.
THOMAS GIBSON
Actor Thomas Gibson is another famous alumni of "Criminal Minds." Thomas married his wife Christine in 1993 and, during their marriage, welcomed three kids; sons James and Travis and daughter Agatha.
However, in 2014 after more than 20 years of marriage, Thomas filed for divorce from his wife. It took four years before a judge finalized their divorce.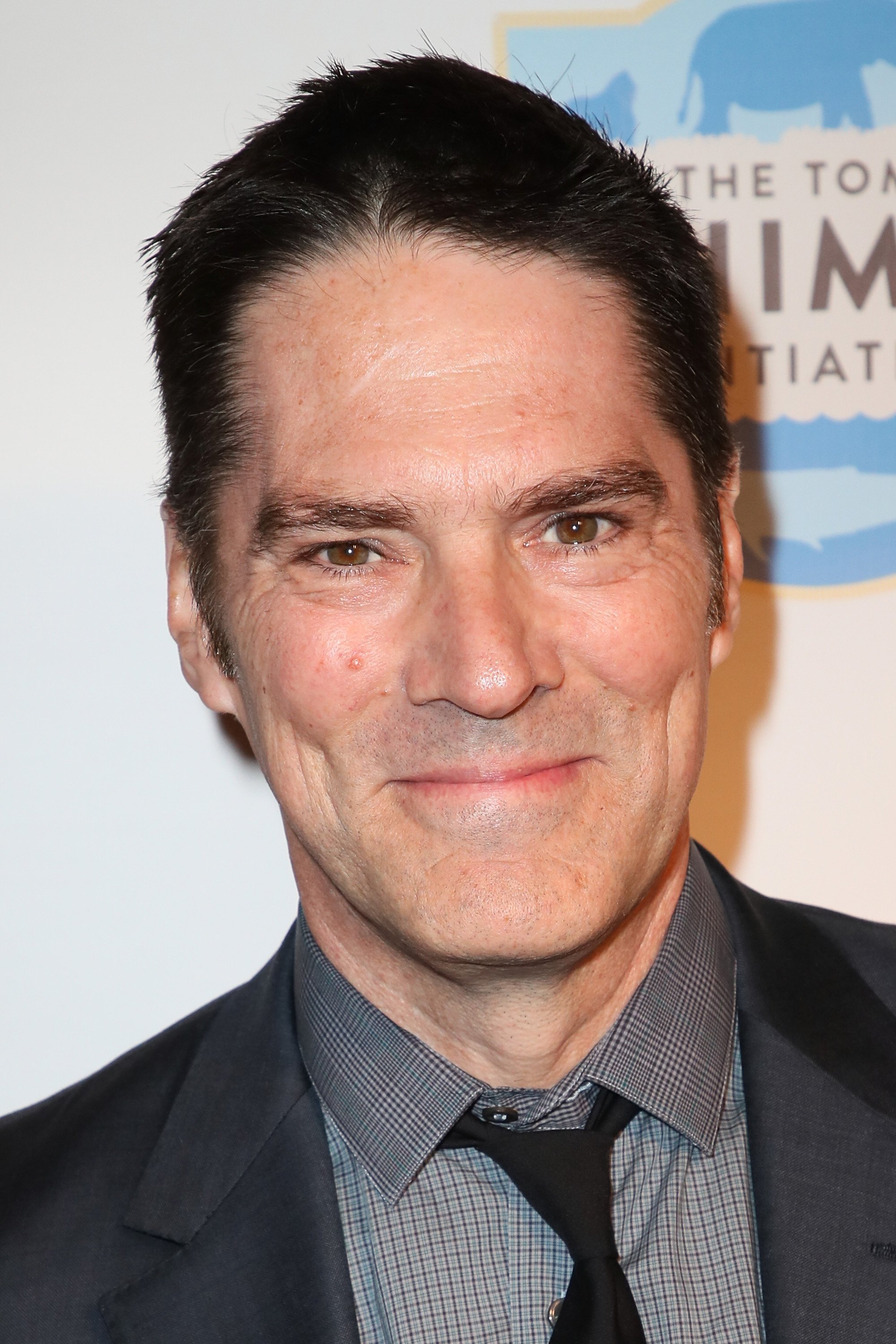 Thomas Gibson arrives at the Evening with WildAid at the Beverly Wilshire Four Seasons Hotel on November 11, 2017, in Beverly Hills, California. | Source: Getty Images
Speaking about his failed marriage in 2016, the actor explained that he kept his divorce from Christine a secret before it was finalized because being a dad is the most extraordinary experience of his life. He did not want his kids to deal with the publicity behind their divorce.
The actor also expressed shock at the news that he was cheating on Christine after TMZ reported in 2013 about a woman who claimed she had sent the actor sexual messages while they both dated online. He stated:
"I'm the child of divorce, and when Christine and I got married [in 1993], it was important to me that I never undermine the marriage."
Thomas revealed that he and Christine spent a year and a half in mediation and switched between days to stay with their kids at the family's San Antonio home.
The actor admitted that he and his ex-wife did what they could as parents to make their kids comfortable, and they would continue doing that.
AISHA TYLER (DR. TARA LEWIS)
"Criminal Minds" actress Aisha Tyler who portrayed the character Dr. Tara Lewis in the series, got married to her husband Jeff Tietjens in 1994.
The couple was college sweethearts before their marriage. However, they struggled financially during the first years of their marriage while Aisha tried to make her way in the entertainment world, and Jeff battled Law School.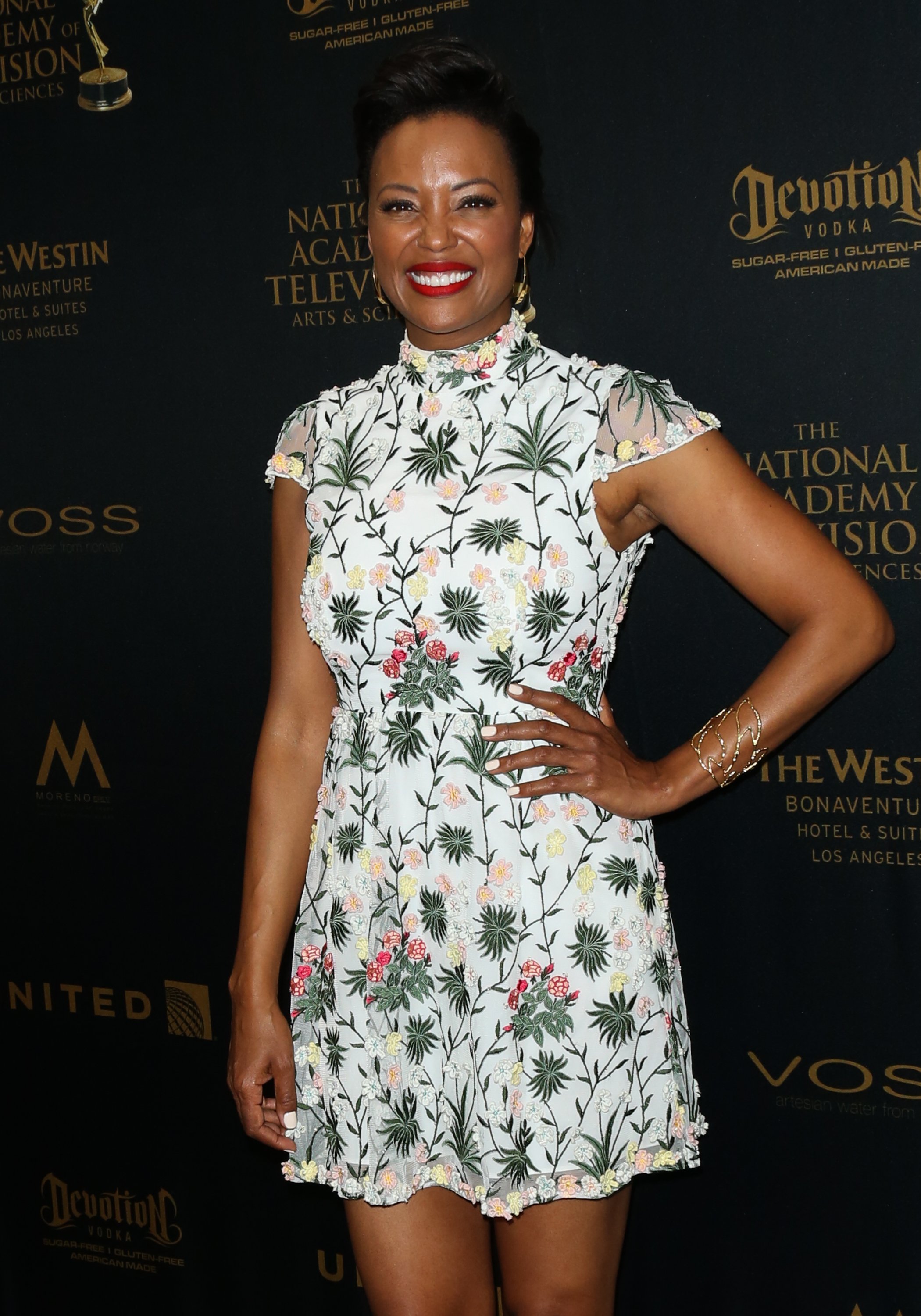 Aisha Tyler attends the press room for the 2016 Daytime Emmy Awards at Westin Bonaventure Hotel on May 1, 2016, in Los Angeles, California. | Source: Getty Images
However, the couple came out of that period together and remained married for over 20 years. Sadly, their marriage ended in 2015 when they separated.
It took five years later before they filed for divorce in 2020. According to court documents, Jeff was not requesting spousal support, but he could at a later date. One of the reasons their marriage ended the way it did was because the couple struggled to have kids. Aisha confessed:
"The hardest part is I really love my husband – he's such a good person and he would be such a great father. But we just decided it wasn't worth it to go through that and so we decided to stop."
The actress disclosed that they felt not to go through the torture anymore.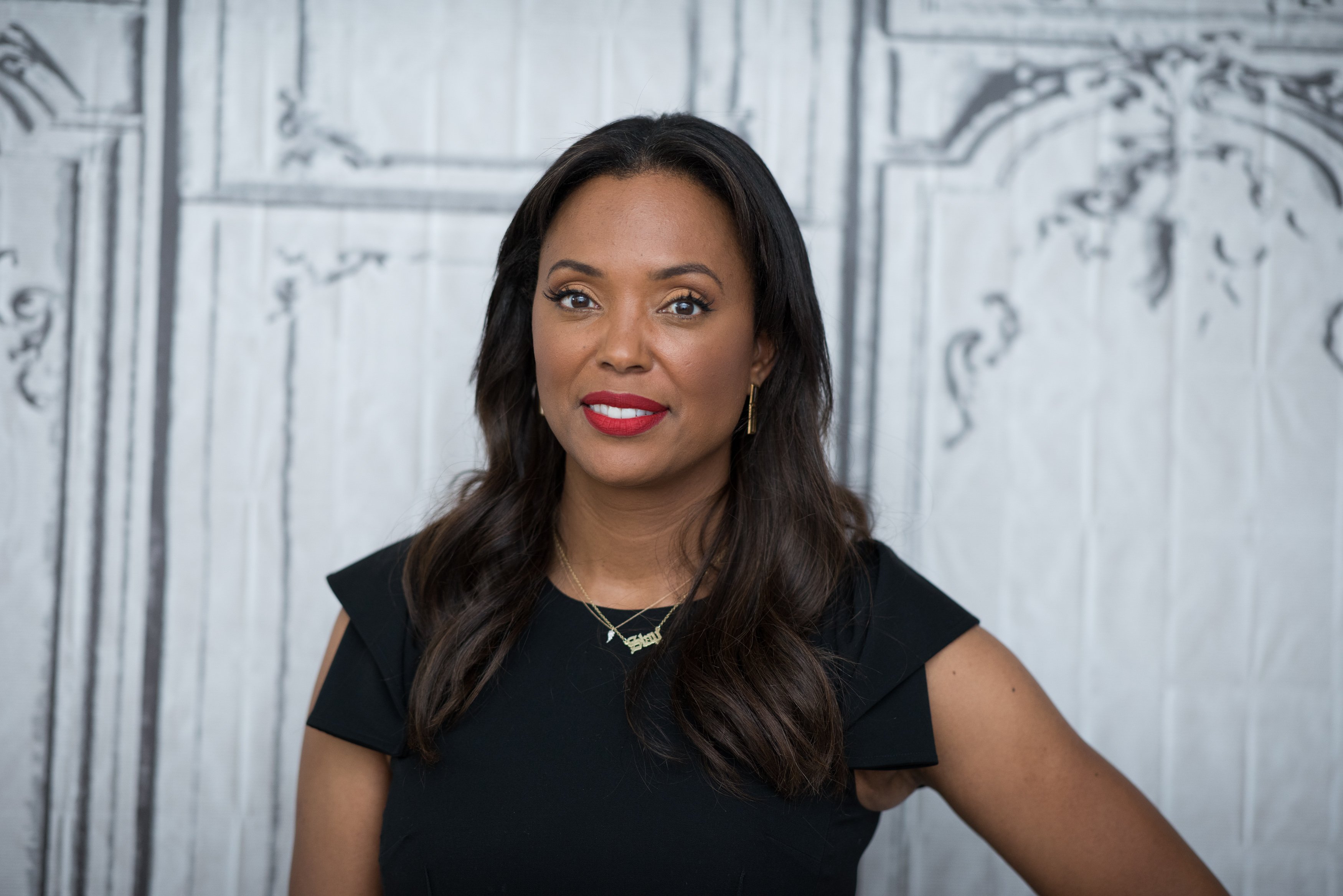 Aisha Tyler visits The BUILD Series to discuss "The Talk" at AOL HQ on September 6, 2016, in New York City. | Source: Getty Images
SHEMAR MOORE (DEREK MORGAN)
One of the most recognized cast on "Criminal Minds," the handsome actor plays Derek Morgan in the series.
Although Shemar is not married or rumored to be dating, he has been linked to celebrities in the past.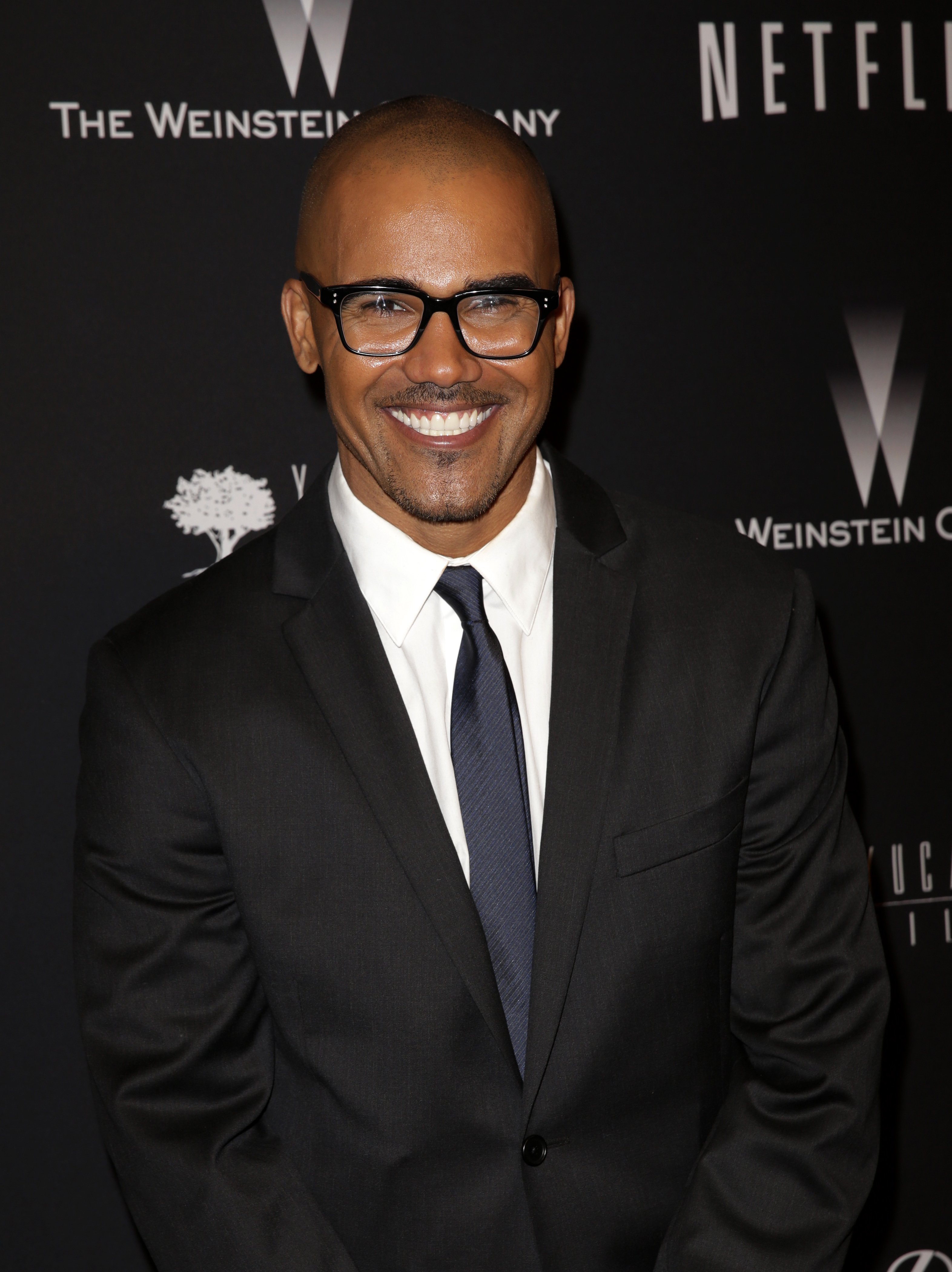 Shemar Moore arrives at the Weinstein Company Golden Globes After-Party. | Source: Getty Images
Shemar has reportedly dated Toni Braxton, Halle Berry, and Anabelle Costa, among others. However, the actor has publicly stated how he would love to find the "one."
The "Criminal Minds" star stated that although he loves his work and it is somehow hard to maintain a relationship alongside his busy schedule, he wants to be a family man.
Shemar noted that he would love to be a father, have a partner in crime, and a woman to share his life with.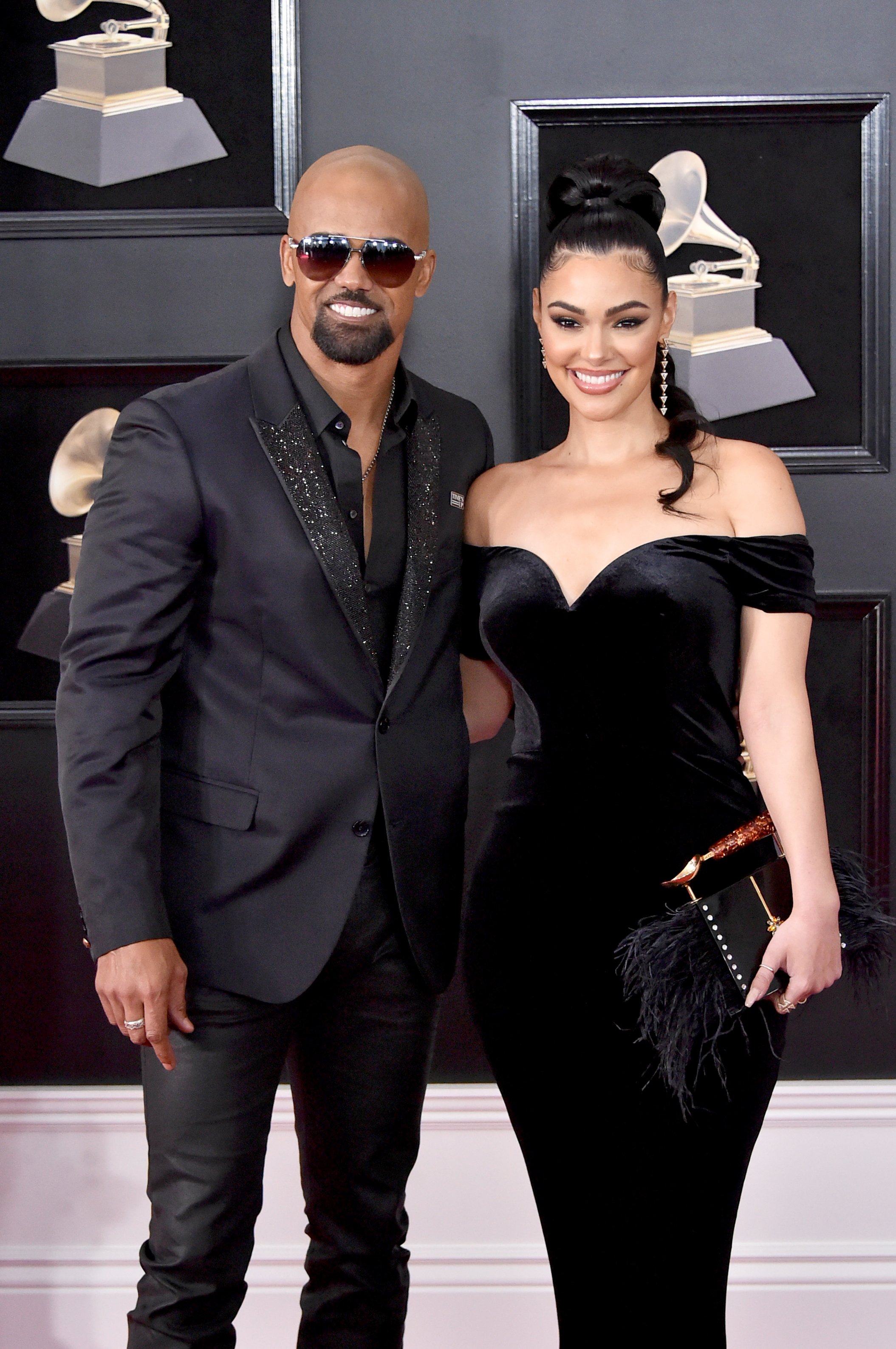 Shemar Moore and Anabelle Acosta attend the 60th Annual GRAMMY Awards at Madison Square Garden on January 28, 2018, in New York City. | Source: Getty Images
According to him, that would be the next step in his life because he wants to continue to evolve. However, for now, he is fully focused on his career.
Please fill in your e-mail so we can share with you our top stories!