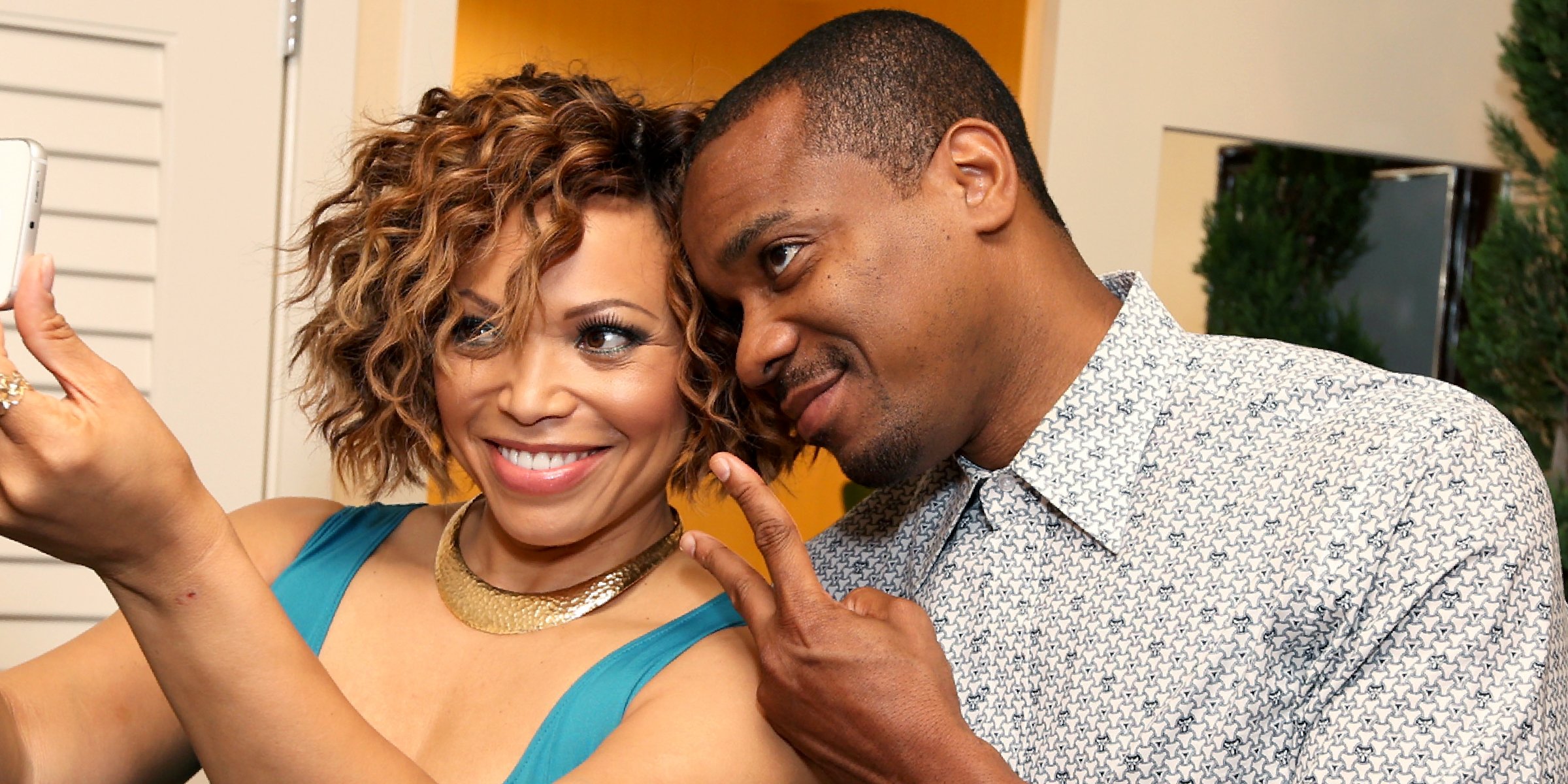 Getty Images
Inside 'Uncoupled' Star Tisha Campbell's Divorce from Husband Duane Martin

"Uncoupled" star Tisha Campbell was married to award-winning actor Duane Martin for over two decades before she filed for divorce. The couple shared two sons, and their divorce became final in 2020.
On July 29, 2022, the romantic comedy series "Uncoupled" premiered on Netflix, starring Tisha Campbell, Neil Patric Harris, Emerson Brooks, and Brooks Ashmanskas as its main cast.
In the series, Neil Patrick Harris, who stars as Michael Lawson, is a newly single gay New York City real estate agent. After the abrupt end of his relationship, he had to navigate the dating pool for the first time in almost two decades.
Campbell, who stars as Suzanne Prentiss, is Lawson's business partner and found the series' story relatable as she went through a painful divorce.
She revealed that moving on from a long relationship, especially one like hers that involved children, came with plenty of hurdles and soul-searching.
Campbell had to rediscover who she was outside of being a wife and a mother. She said:
"Going through and navigating and rediscovering one's self outside of the labels is one of the most devastating things one can go through in a relationship. But it's a beautiful devastation."
The actress was devastated and went through the five stages of grief because she also lost some friendships after her marriage ended. However, her sons and her faith helped her through the trying times.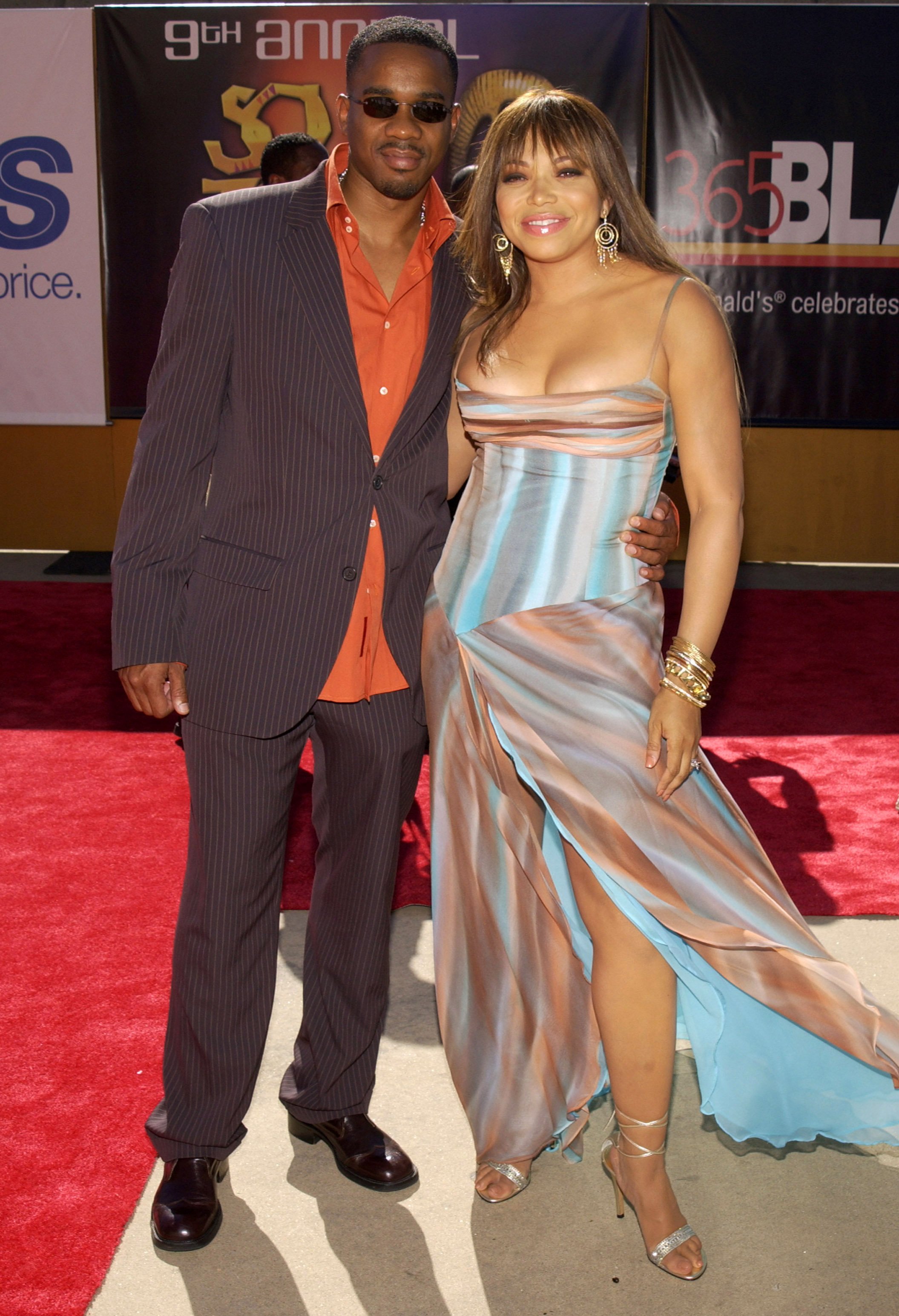 Duane Martin and Tisha Campbell Martin at the 9th Annual Soul Train Lady of Soul Awards on August 23, 2003 | Source: Getty Images
WHO WAS TISHA CAMPBELL MARRIED TO?
Campbell was married to American actor, writer, and producer Duane Martin. He last starred in his 2004 movie "The Seat Filler," which he wrote and produced.
Campbell and Martin married on August 17, 1996. They had celebrities like Will Smith, Jada Pinkett, Tichina Arnold, and more as part of their bridal party, among other stars who graced their occasion.
Duane Martin and Tisha Campbell Martin at the "Man and Woman of Style" Awards on November 30, 2005 | Source: Getty Images
When Martin asked Campbell to marry him, he also asked her to be his friend forever. After over two decades together, they once revealed that laughter, a lot of understanding, and having positive people around them who hold them accountable helped their relationship.
They were considered one of Hollywood's cutest Black couples as they did business together and even appeared in complementing outfits on red carpets. Even after news of their divorce hit the media, Martin told Campbell they would be "family forever."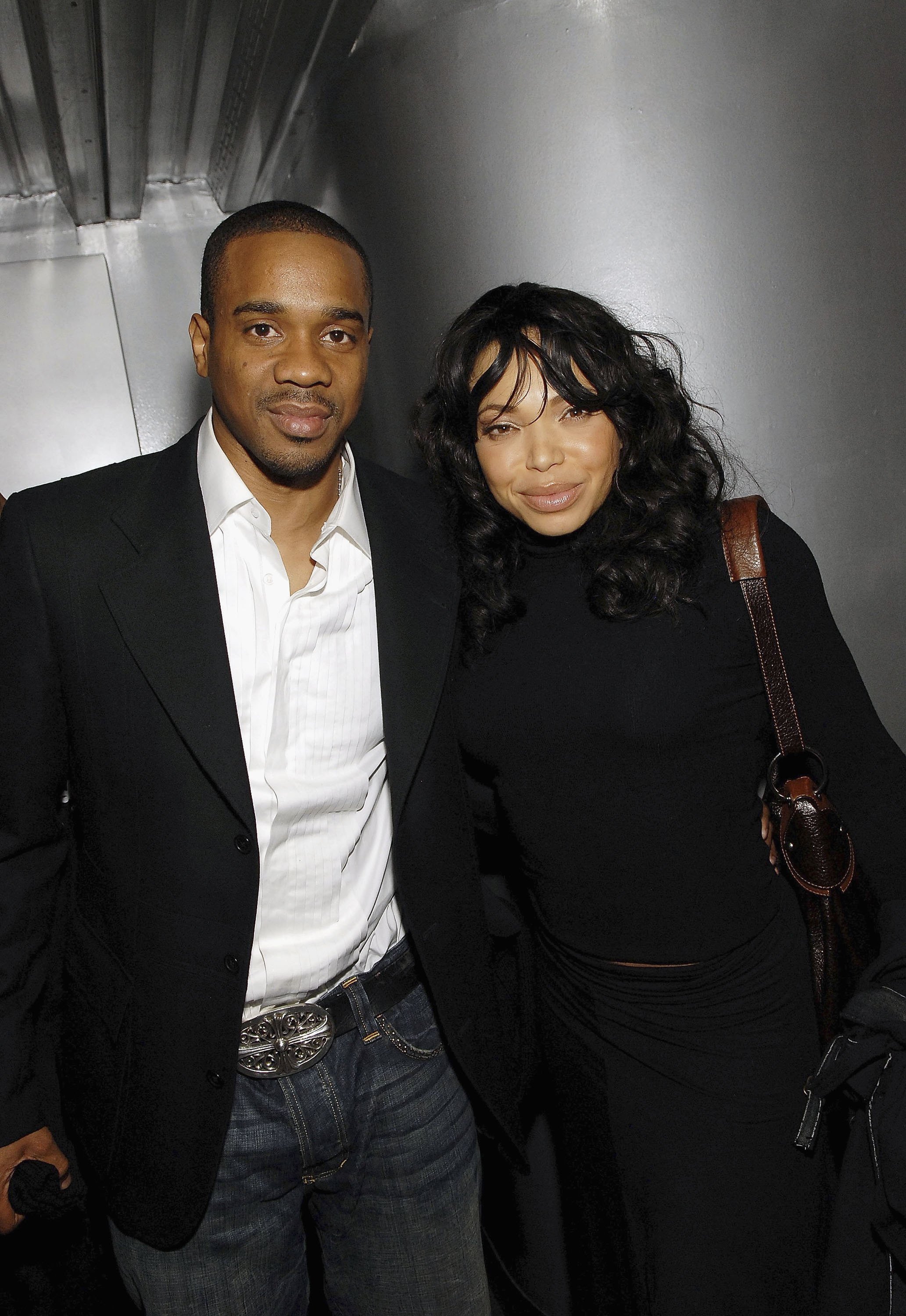 Duane Martin and Tisha Campbell Martin at the screening of "ATL" on March 27, 2006 | Source: Getty Images
WHY DID TISHA CAMPBELL AND DUANE MARTIN DIVORCE?
In early 2018, Campbell revealed that she had filed for divorce from Martin after they had been together for almost three decades. She said:
"After 27 years of being together and two amazing children, it pains me to announce that I've filed for divorce. It's an emotional time and I graciously ask for privacy for me, our children and the rest of our family."
Months after filing for divorce, Campbell accused Martin of hiding and misappropriating money during their marriage. She wanted him to pay spousal support and to prevent the court from awarding him spousal support.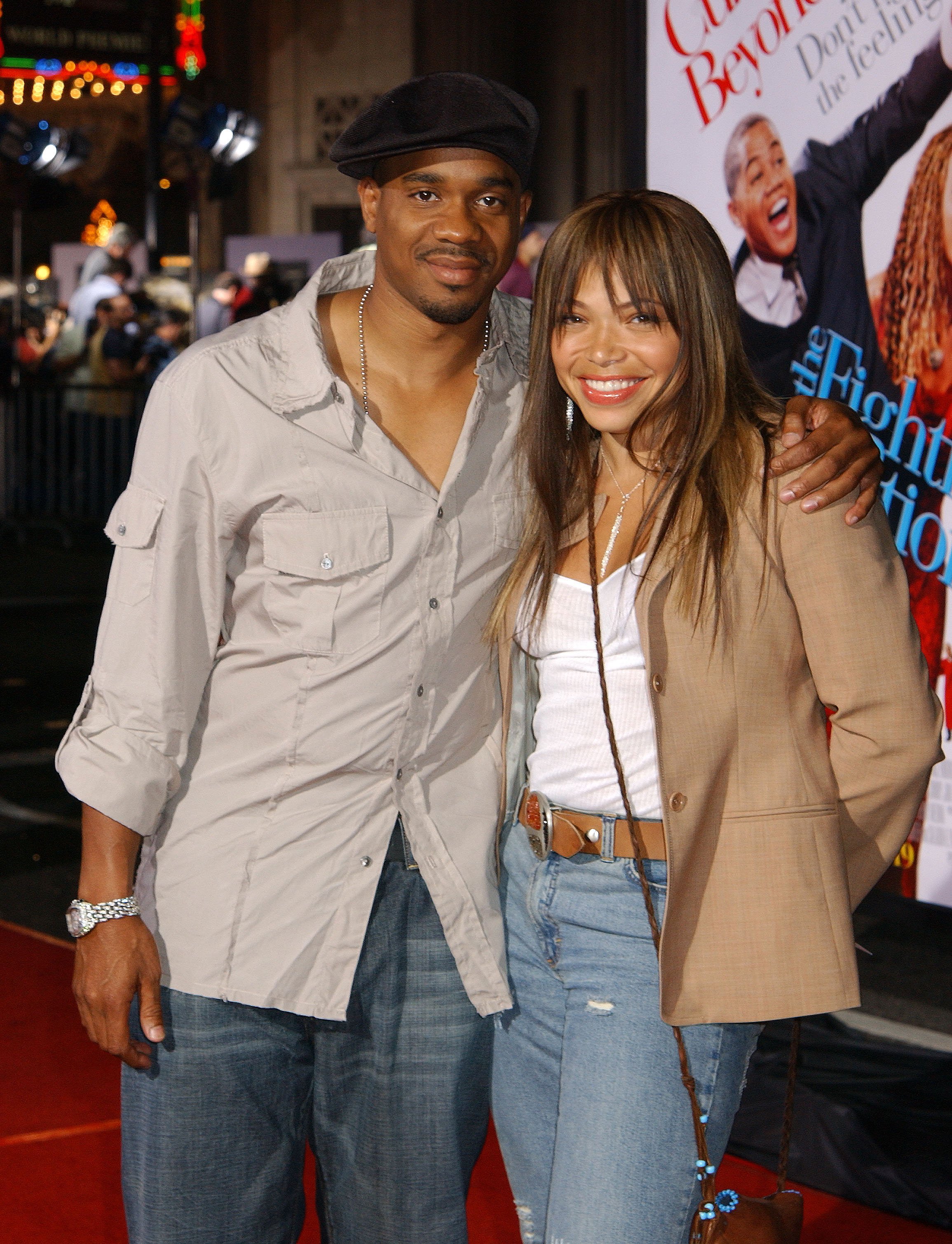 Duane Martin and Tisha Campbell Martin at the premiere of "The Fighting Temptations" on September 17, 2003 | Source: Getty Images
After two years, they finalized their divorce, and neither of them would get a child or spousal support from the other. They both also got to keep some of the properties they owned.
Two years after they finalized their divorce, Campbell officially reclaimed her maiden name from the social security office. She decided to drop her ex-husband's last name.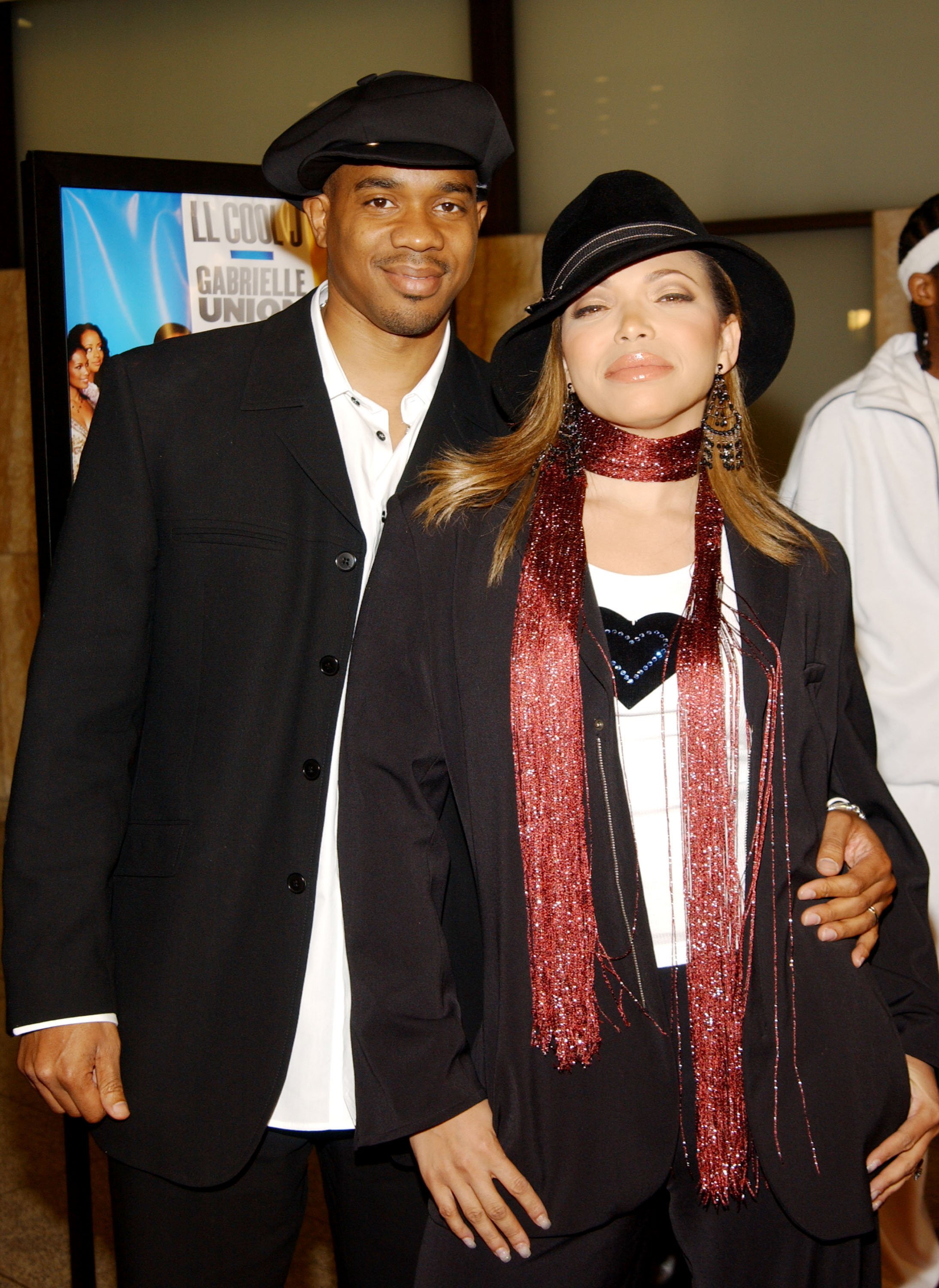 Duane Martin and Tisha Campbell Martin at the premiere of "Deliver Us From Eva" on January 29, 2003 | Source: Getty Images
In an Instagram post on May 4, 2022, Campbell revealed that she had just gotten her divorce decree and changed her name. She said:
"Okay, I just got my divorce decree. I know that took forever. And I just went to the social security office and I changed my name back to Tisha Campbell—on my dad's birthday nonetheless!"
The actress went on to reintroduce herself to her fans. In her caption, she stated that her dad was excited for her as she begged Instagram to help her change her name.
WHO GOT CUSTODY OF THEIR KIDS?
On August 8, 2001, they welcomed their first son Xen and their second son Ezekiel Czar, born on September 8, 2009. After finalizing their divorce, Campbell and Martin got joint legal custody and shared physical custody of their kids.
Each parent would have the kids on alternating weeks, and they drew out a visitation schedule for their minor son. The court also required them to "treat each other with respect and civility" in the presence of Ezekiel.
Please fill in your e-mail so we can share with you our top stories!