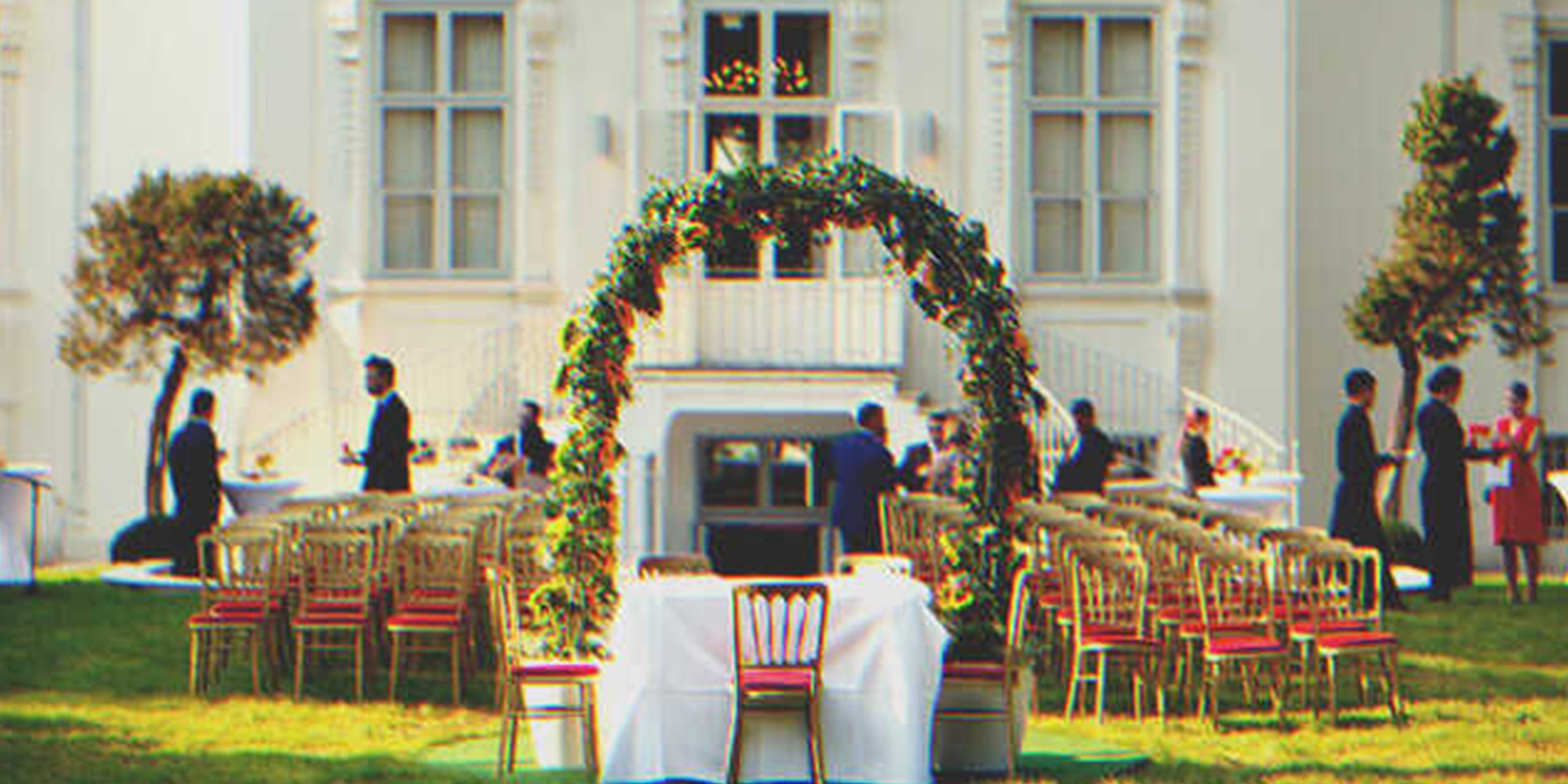 Shutterstock.com
Girl Asks Grandpa to Walk Her Down the Aisle, Mother-In-Law Bans Him Right before the Ceremony – Story of the Day

A young bride wants the disabled grandfather who raised her to lead her down the aisle. Her future mother-in-law decides she doesn't like the idea.
It was supposed to be the most beautiful day of Sabrina Patterson's life, and it turned into a nightmare. She was about to marry a man she adored, but his mother seemed determined to spoil her special day.
Greta Donner was an elegant woman in her early fifties who refused to grow old. Her neck and cheekbones were smooth, her body lean and elegant, and she dressed like an Italian Vogue model.
Unfortunately, her temperament was harsh, unforgiving, and judgemental. Since Sabrina was an orphan, Greta said she should be walked down the aisle by her husband, Mr. Donner.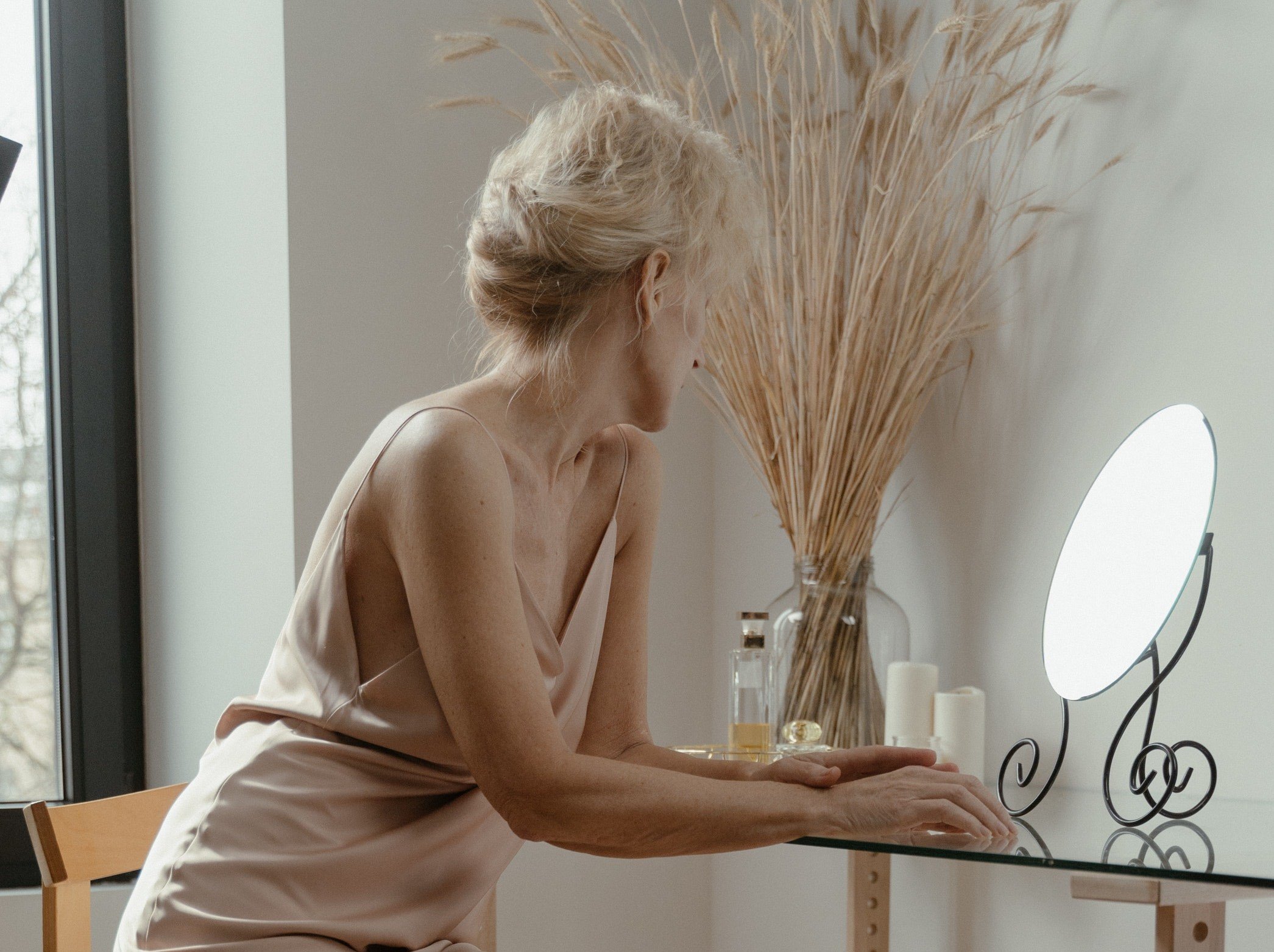 For illustration purposes only | Source: Pexels
Sabrina liked Ryan Donner. He was a charming, laid-back man with a quirky sense of humor. Her fiancé Roan was a lot like his dad -- and thankfully nothing like his mom!
What Sabrina wanted was for her grandfather, Frank, to escort her down the aisle. Frank had taken care of Sabrina since her parents died in a car crash when she was sixteen.
Frank had struggled with his own loss and still managed to raise a confused and tormented teen into a lovely, responsible, successful woman. Sabrina loved Frank, and she owed him everything.
Weddings are for celebrating love and family.
"My grandfather will escort me to the altar," Sabrina said firmly. "That's what I want, and I'm the bride."
Greta flashed a patient and fake smile and said sweetly, "But, darling, when Meghan Markle's father couldn't come to the wedding, her father-in-law, the Prince of Wales, walked her down the aisle!"
"I'm not Meghan Markle," Sabrina said. "And I'm sure if she'd had a grandfather, he'd have been there. There's really nothing to discuss."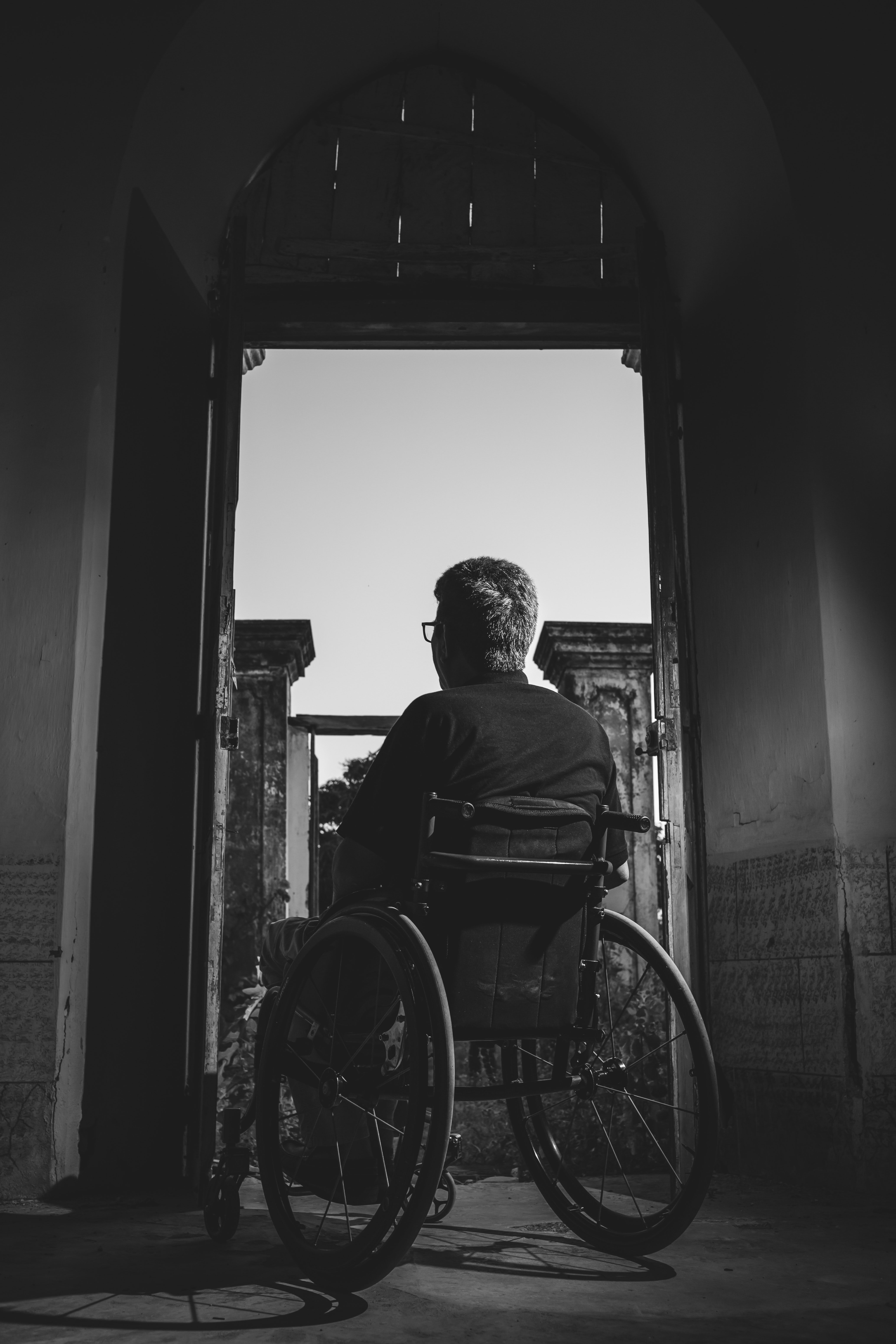 For illustration purposes only | Source: Pexels
Greta had seen the steely gleam in Sabrina's eyes, and she backed down to regroup, but she didn't give up. She was the mistress of the strategic retreat, and she always got her way. Always.
On the wedding day, Greta put her plan into action. The wedding was taking place in the Donner's gorgeous home, and a lavish, elegant spread was set up in the gardens.
While Sabrina was in the hands of the hairdresser, surrounded by a cloud of bridesmaids, Greta leapt into action. She knocked on the door of Frank Patterson's door.
"Mr. Patterson?" she asked sweetly. "May I come in?"
There was the sound of wheels on the highly polished floor, then Frank opened the door. He was a kind-faced man in his early seventies, with a thick thatch of snowy hair.
Greta thought he'd have been a handsome man if it wasn't for the wheelchair. But really, a cripple walking her son's bride down the aisle? It wouldn't look right.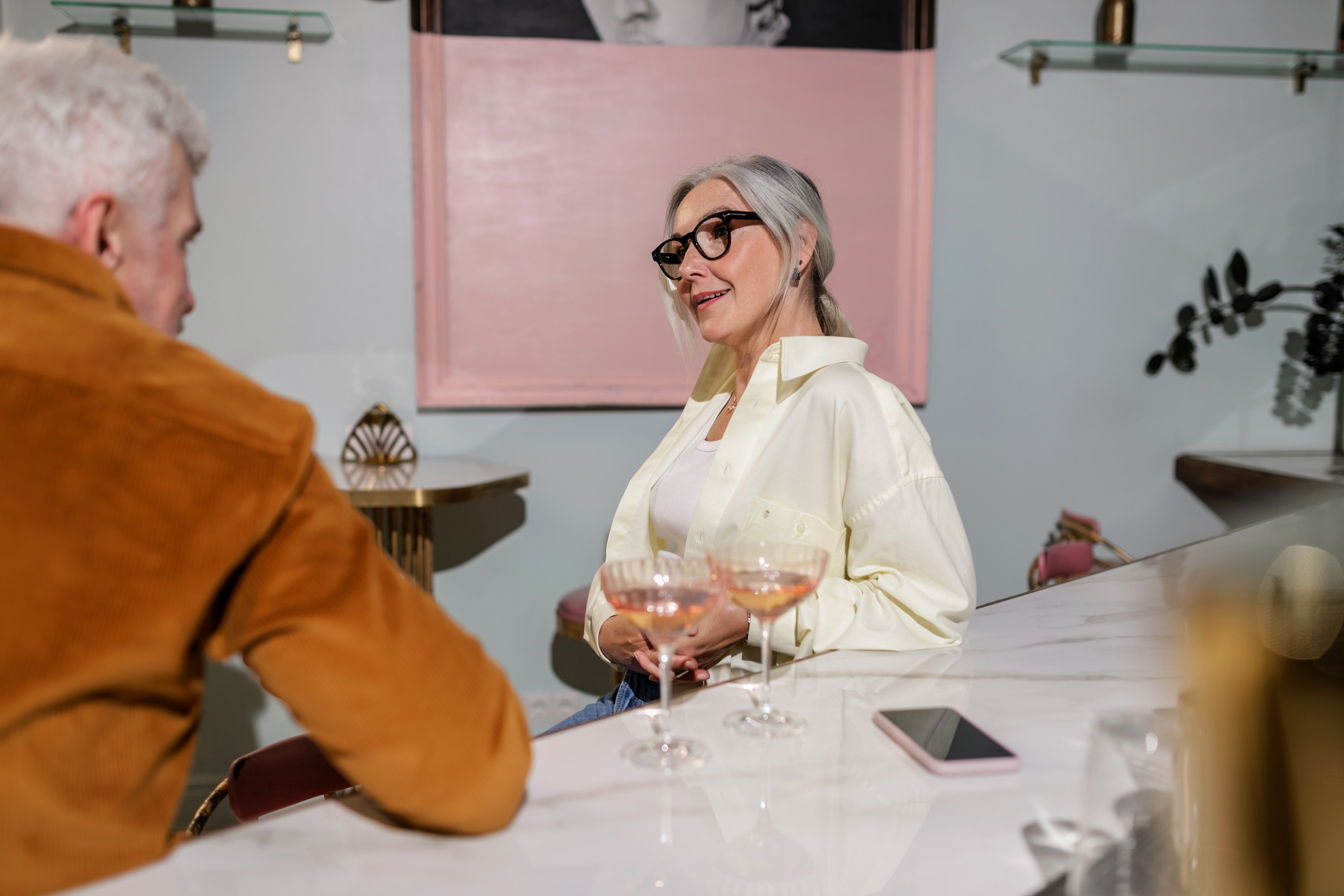 For illustration purposes only | Source: Pexels
Greta wanted everything to look elegant, charming, PERFECT. Frank was definitely not perfect, and his disability was unsightly. It completely spoiled the symmetry of the ceremony!
Greta was determined that Frank would be out of sight of the guests. "Frank!" she said with a smile. "How are you today? Is there anything you need?"
"No, thank you, Greta," Frank said. "Everything is great -- and it looks like it's going to be a perfect day."
"Yes, it does!" Greta said. "That's what we both want for Sabrina, isn't it? A perfect day!"
"Sure!" said Frank, looking bewildered. He'd caught the edge in Greta's voice. "Why wouldn't it be?"
"Well, Frank," Greta licked her lips and set her trap. "Sabrina doesn't want to tell you -- she doesn't want to hurt your feelings -- but she would prefer it if my husband walked her down the aisle... I know she'd NEVER tell you, she just adores you, but I know you'll do the right thing!"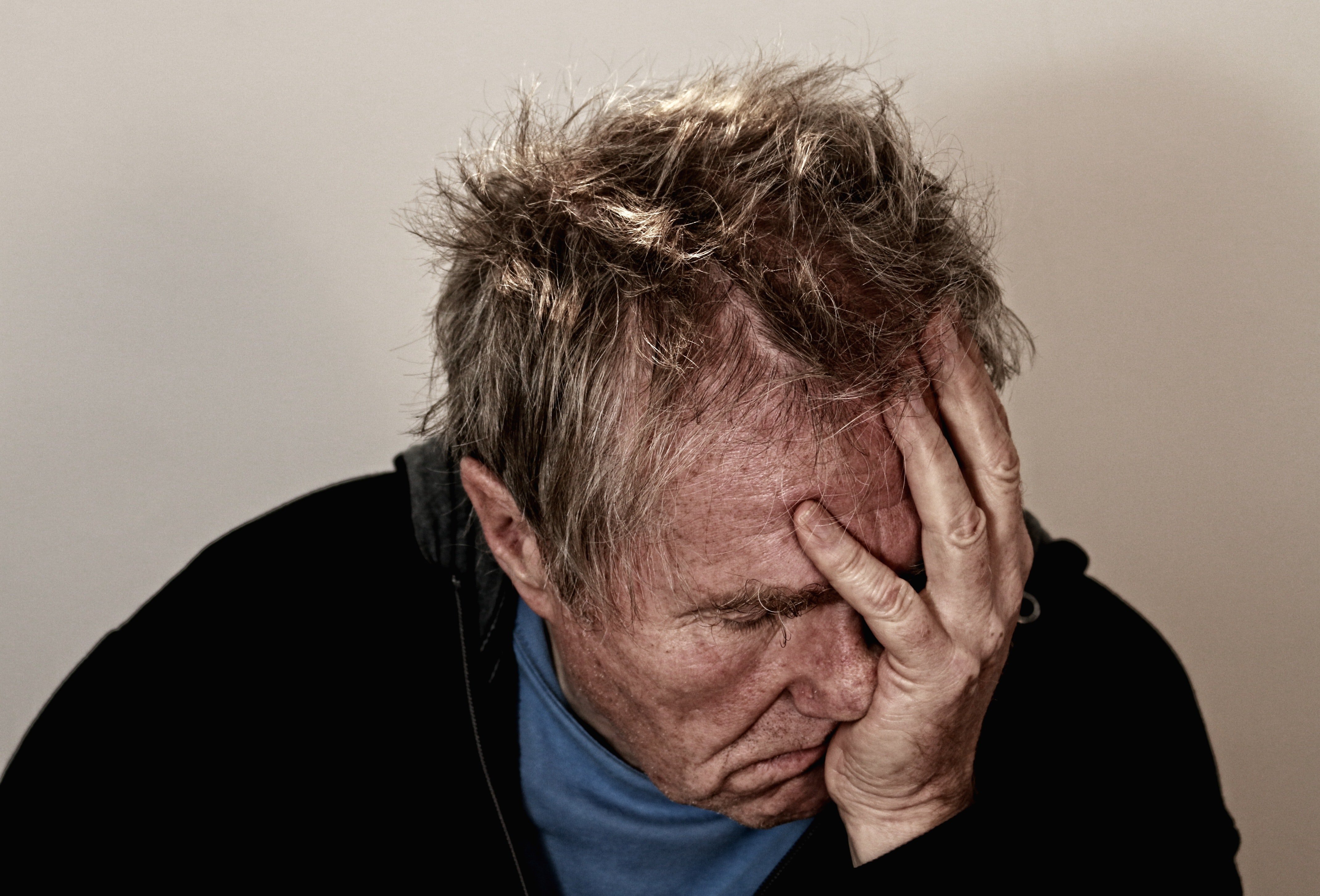 For illustration purposes only | Source: Pexels
Frank looked hurt for a moment, then he covered it up with a smile. "Yes, of course. I'll tell her..."
"No!" cried Greta. "Let's surprise her! Ryan will be there to walk her down the aisle when the time comes. She'll be thrilled!"
"I see," Frank said. "I think I need to discuss this with my granddaughter..."
"She...she asked me to deal with this, Frank," Greta said. "She doesn't want to get upset today! She told me you have a temper..."
"Upset? A temper?" Frank looked not just hurt but angry. "I see. I think I see exactly what is going on here!" Frank grabbed his wallet and phone and wheeled himself out of the room.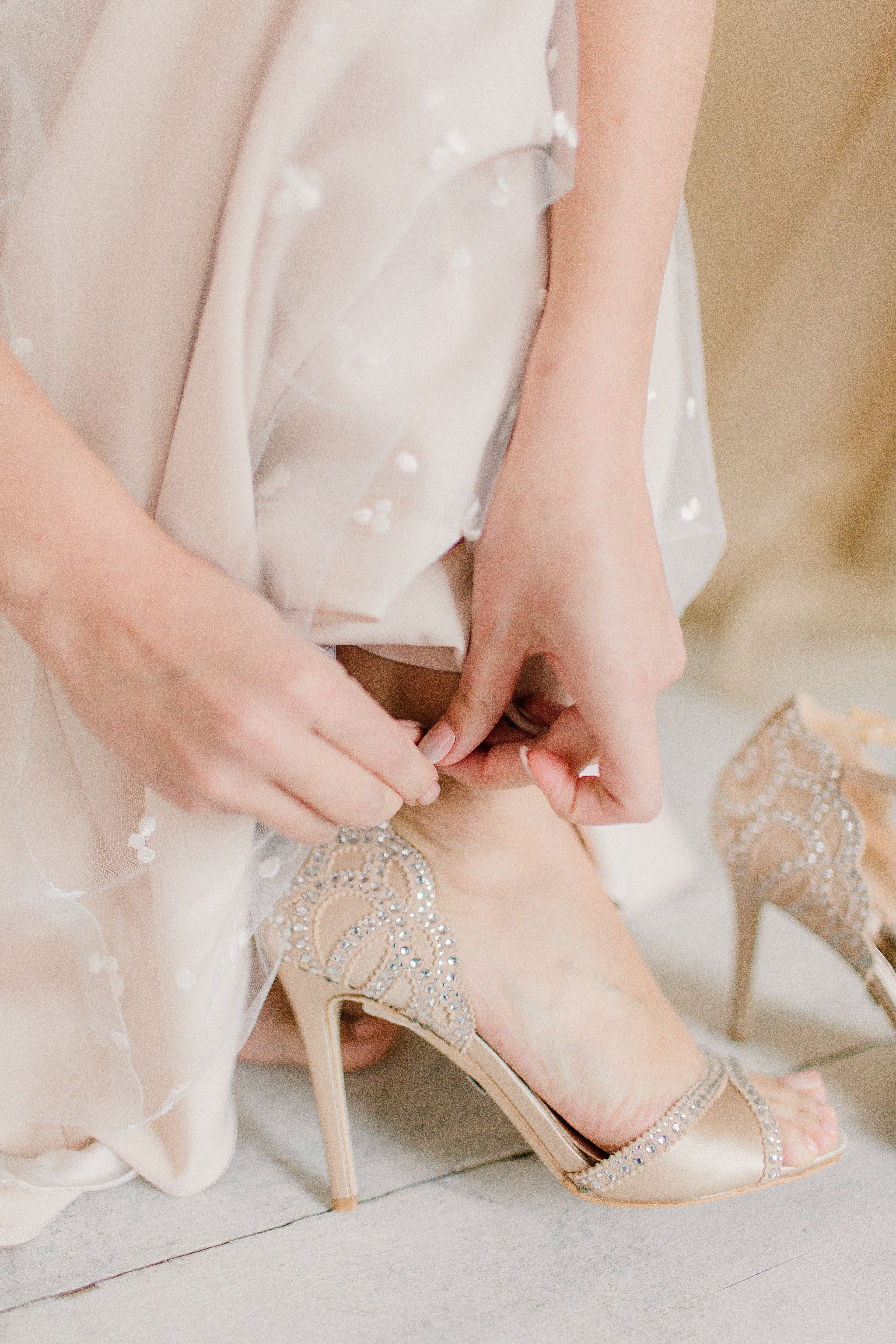 For illustration purposes only | Source: Pexels
"You can tell Sabrina I'll see her when she gets back from her honeymoon," Frank told Greta. "Goodbye!"
Greta watched as Frank wheeled himself out. She was thrilled with how well her little plan had worked out, but she hadn't counted on an unexpected witness to her little scheme...
When the bride walked out of her room looking like a fairy princess, Ryan was waiting. "My dear," he cried. "You are the most beautiful thing I've ever seen!"
Sabrina blushed through her gossamer veil. "Thank you, Ryan!" she said. "Where's my grandfather?"
"He's not feeling well!" Greta cried. "Poor man, I think the excitement has been too much for him!"
"Not feeling well?" asked Sabrina, alarmed. "But... I must see what's wrong..."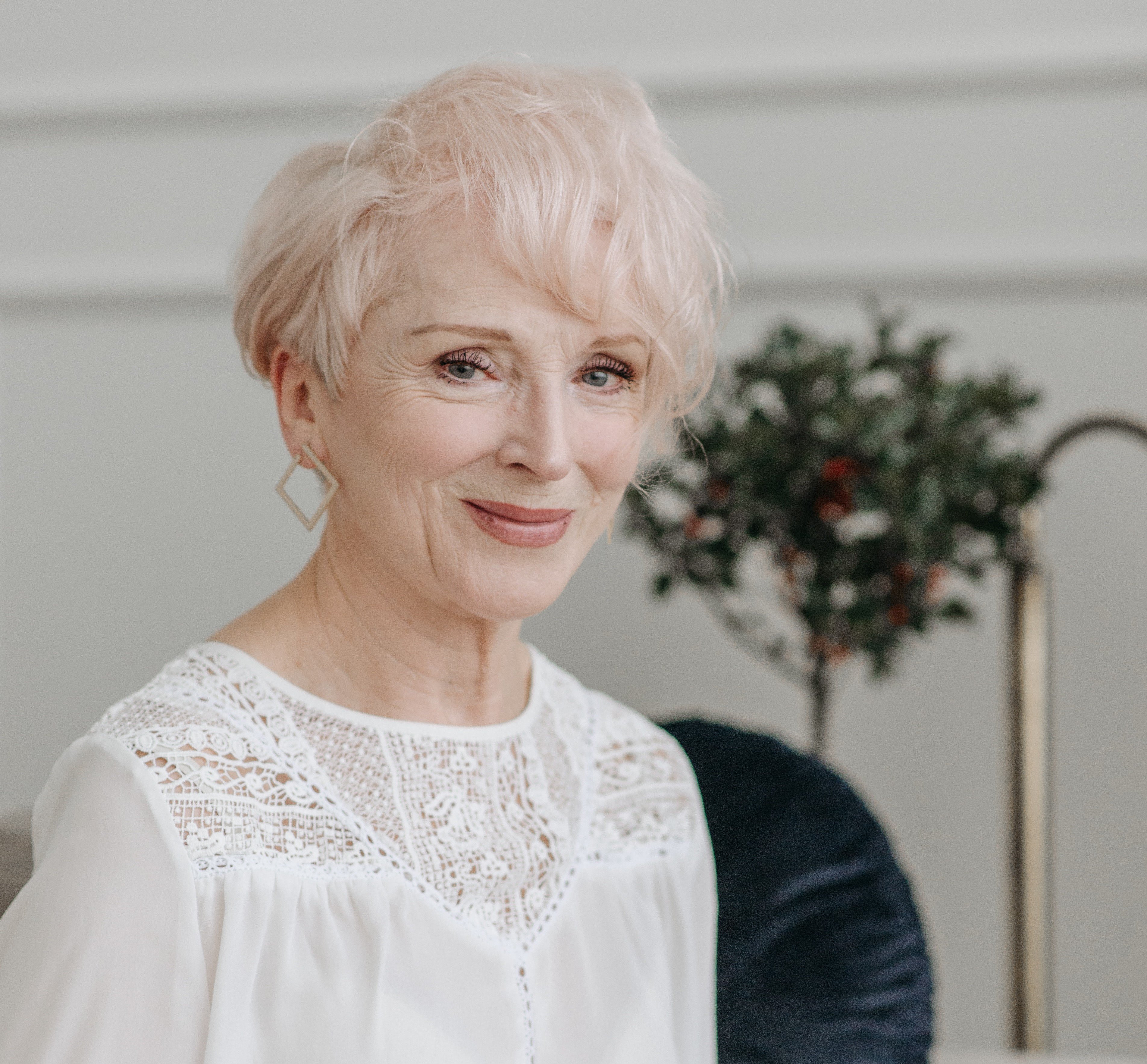 For illustration purposes only | Source: Pexels
"He's fine!" Greta said hastily. "He said go ahead; he's taken one of his pills and not to hold up the wedding!"
"Liar!" cried a fierce voice. "Sabrina, my mother is a liar!" Sabrina turned, stunned to see Roan's sister, Ella. Ella was one of her bridesmaids and was quickly becoming a good friend.
"My mother told your grandfather YOU didn't want him to walk you down the aisle," Ella said. "He's called a taxi; he's going home!"
Sabrina threw Greta an angry look. "How dare you!" she cried. "If he's gone, you can go in and tell Roan and the guests that the wedding is off. We'll go to Vegas, and YOU won't be invited!"
Grabbing her wide skirts and holding them above her ankles, Sabrina raced to the door. She arrived at the same time as the taxi pulled up to the curb.
"Grandpa!" she cried. "STOP! Please don't go! I need you!"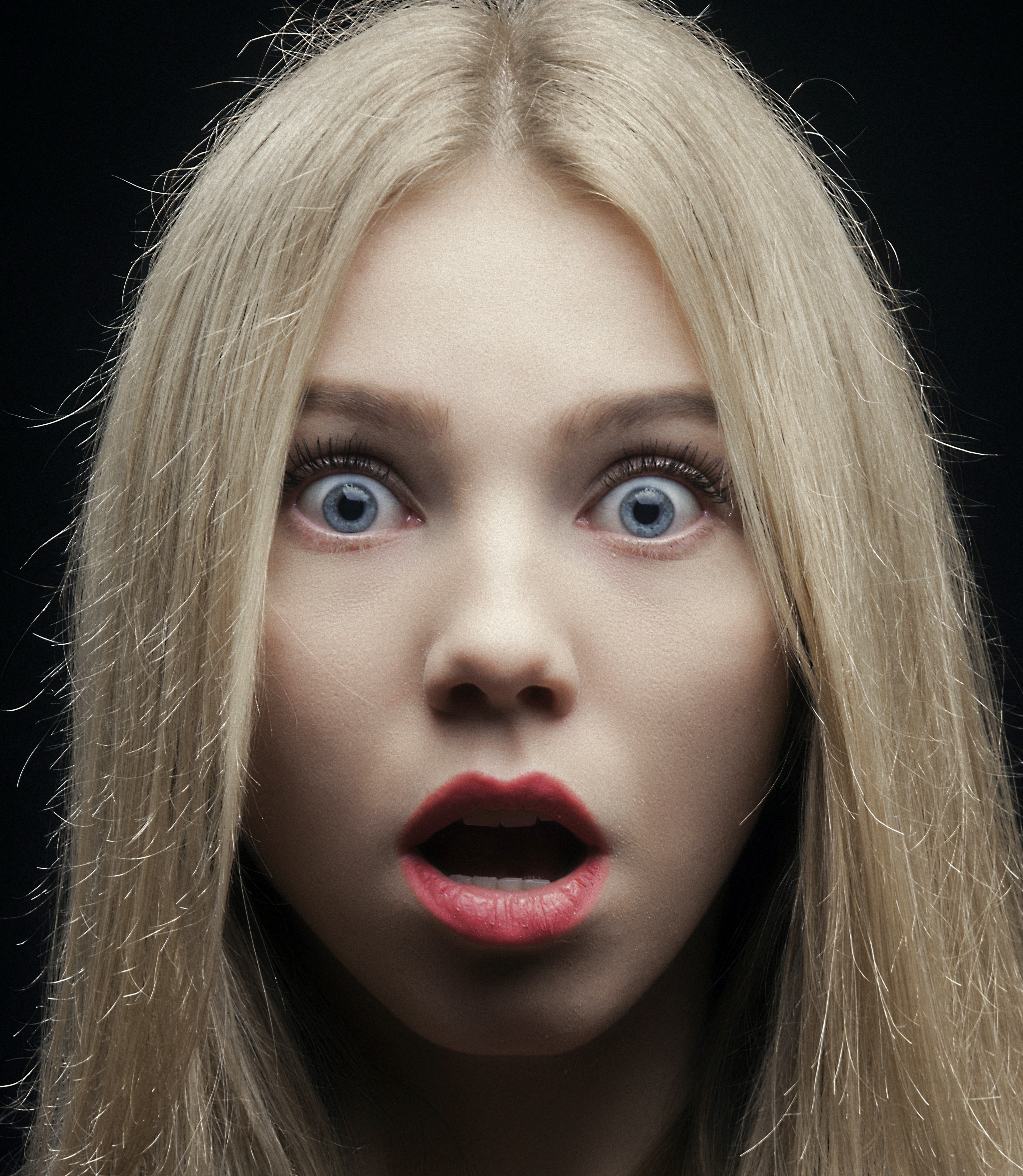 For illustration purposes only | Source: Unsplash
Frank said, "But... I thought you didn't want me; that I was an embarrassment..."
"NO!" Sabrina said. "Never! I love you, and there is no one in the world I'd be prouder to walk down the aisle with than you!"
Ten minutes later, the string quartet started playing the wedding march, and the bridesmaids appeared. They lined up on either side of the aisle and opened the way for the bride.
Sabrina was radiant, her hand resting proudly on her grandfather's shoulder, and he had tears in his eyes. The two slowly made their way down the aisle while the guests watched, smiling.
When Sabrina and Frank arrived at the altar, she knelt in front of the wheelchair so her grandfather could fold back her veil and tenderly kiss her forehead.
"I know your parents are proud of you, Rina," he said. "They are watching from heaven, and they know what a wonderful woman their little girl has become."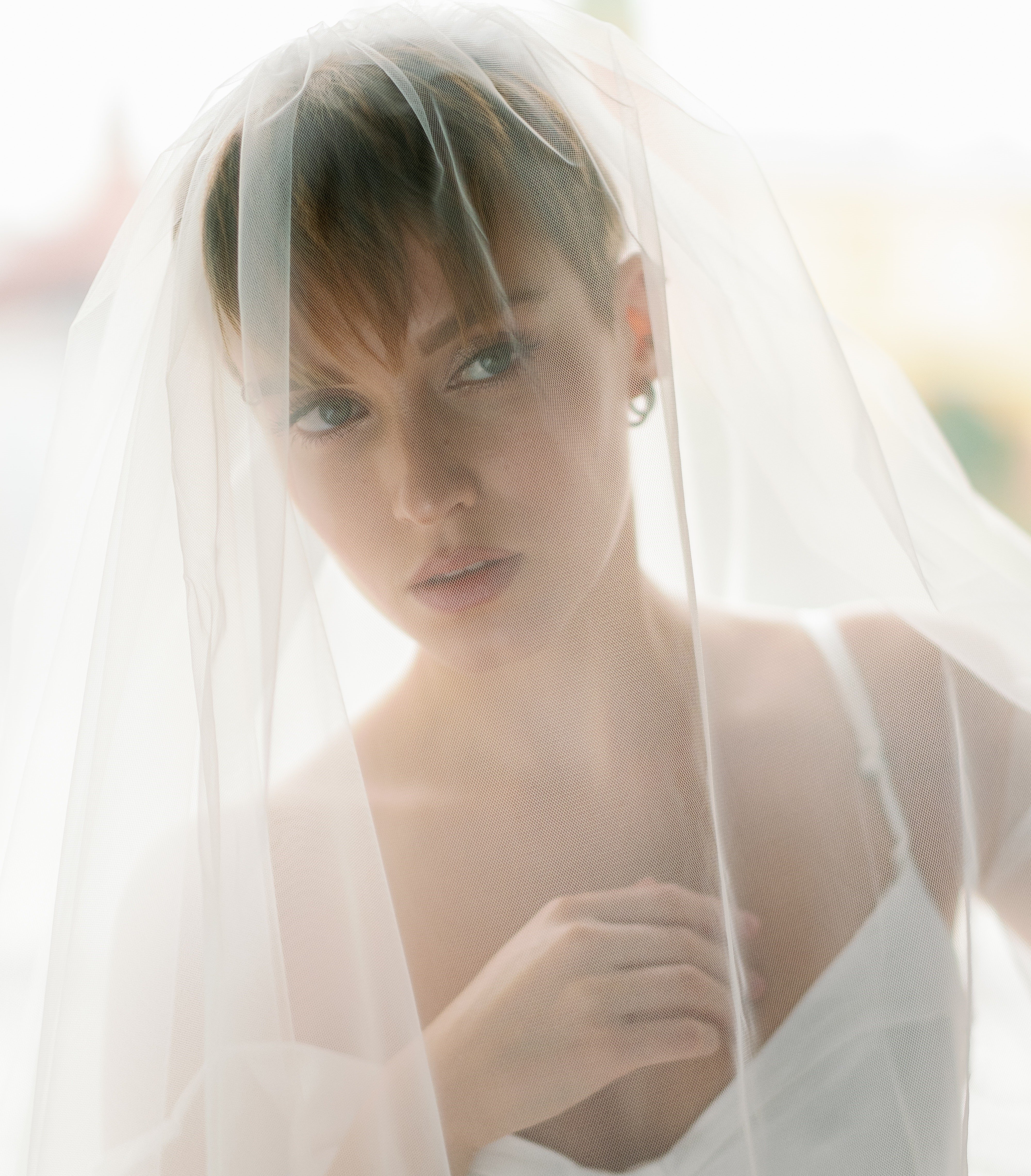 For illustration purposes only | Source: Pexels
"I owe it all to you, Grandpa," Sabrina said. "I love you so much! I would have died of grief without you..." Sabrina started crying and sat on her grandfather's lap like a little girl.
By then, Roan was crying, the bridesmaids were crying, and so were many of the guests. The only person who wasn't moved by the touching scene was Greta.
She was hoping Sabrina wouldn't tell Roan about her little scheme and how it had almost spoiled his wedding.
It was a lovely ceremony, and after the 'I do's,' the party began. It was the loveliest, happiest wedding anyone had ever seen. Not because it was expensive and fashionable or elegant, but because it was about celebrating love, all kinds of love.
That is what Greta never understood.
What can we learn from this story?
Appearances are paper thin and can't hold a family together. Greta was more interested in appearances than true emotions, and she nearly ruined her son's wedding.
Weddings are for celebrating love and family. Sabrina knew that her wedding would be meaningless without her grandfather's presence.
Share this story with your friends. It might brighten their day and inspire them.
If you enjoyed this story, you might like this one about a snobbish mother-in-law who is upset when her son wants to marry a poor girl. She throws her parents out of the wedding when they don't look smart enough.
This piece is inspired by stories from the everyday lives of our readers and written by a professional writer. Any resemblance to actual names or locations is purely coincidental. All images are for illustration purposes only. Share your story with us; maybe it will change someone's life. If you would like to share your story, please send it to info@amomama.com.
Please fill in your e-mail so we can share with you our top stories!