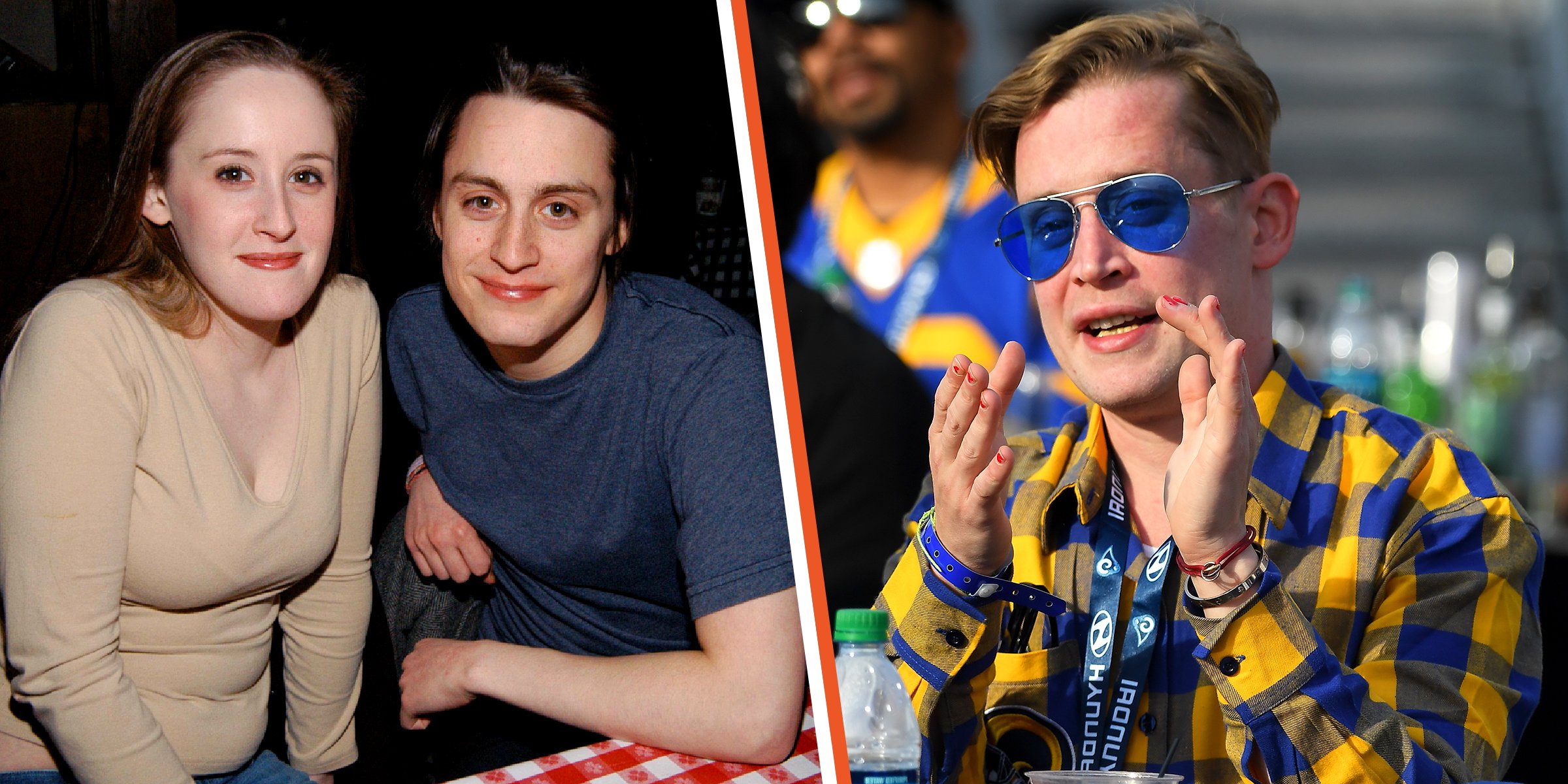 Getty Images
All about Macaulay Culkin's Sister Quinn Culkin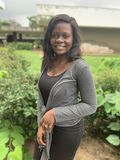 Quinn Culkin, sister of the famous child actor Macaulay Culkin, starred alongside her brother in the widely acclaimed movie "Home Alone," but she seems to have given up acting.
Quinn Culkin was raised in a big household. With six siblings, the youngest kid had plenty of older siblings to look up to in the film business.
Her father, Kit Culkin, was a former Broadway actor, and her older brother, Macaulay Culkin, was the star of the critically acclaimed television series "Home Alone." Quinn has been in a few films, including "Home Alone," where she co-starred with her brother.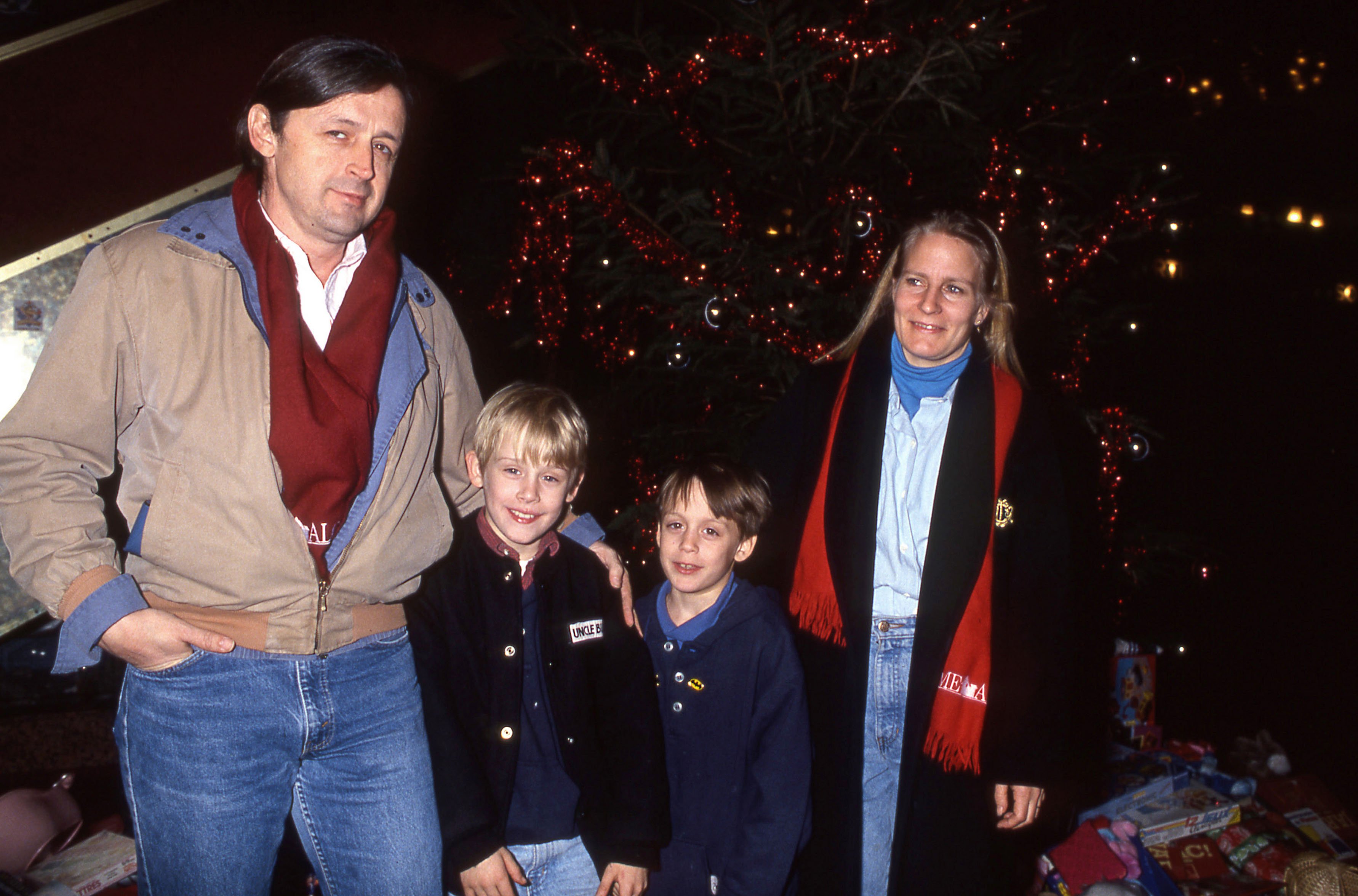 Patricia Brentrup and Kit Culkin, with their sons Macaulay Culkin and Kieran on December 11, 1990, in Paris, France | Source: Getty Images
QUINN CULKIN WAS BORN IN NEW YORK CITY
Quinn Kay Culkin was born in New York City on November 8, 1984. Quinn was named after her dad's friend, a father figure to him, and was named Kay for her maternal grandmother.
Quinn attended Hunter College from 2004 to 2008, the International Culinary Center in New York from 2007 to 2008, and currently studies at New York University for a certificate in Hospitality. She works as a catering chef for Hot and Ready Productions Inc. in the United States.
She was the voice of Katie McClary in "Wish Kid." In 1991, she voiced 13 episodes of the animated series with her brother Macaulay Culkin.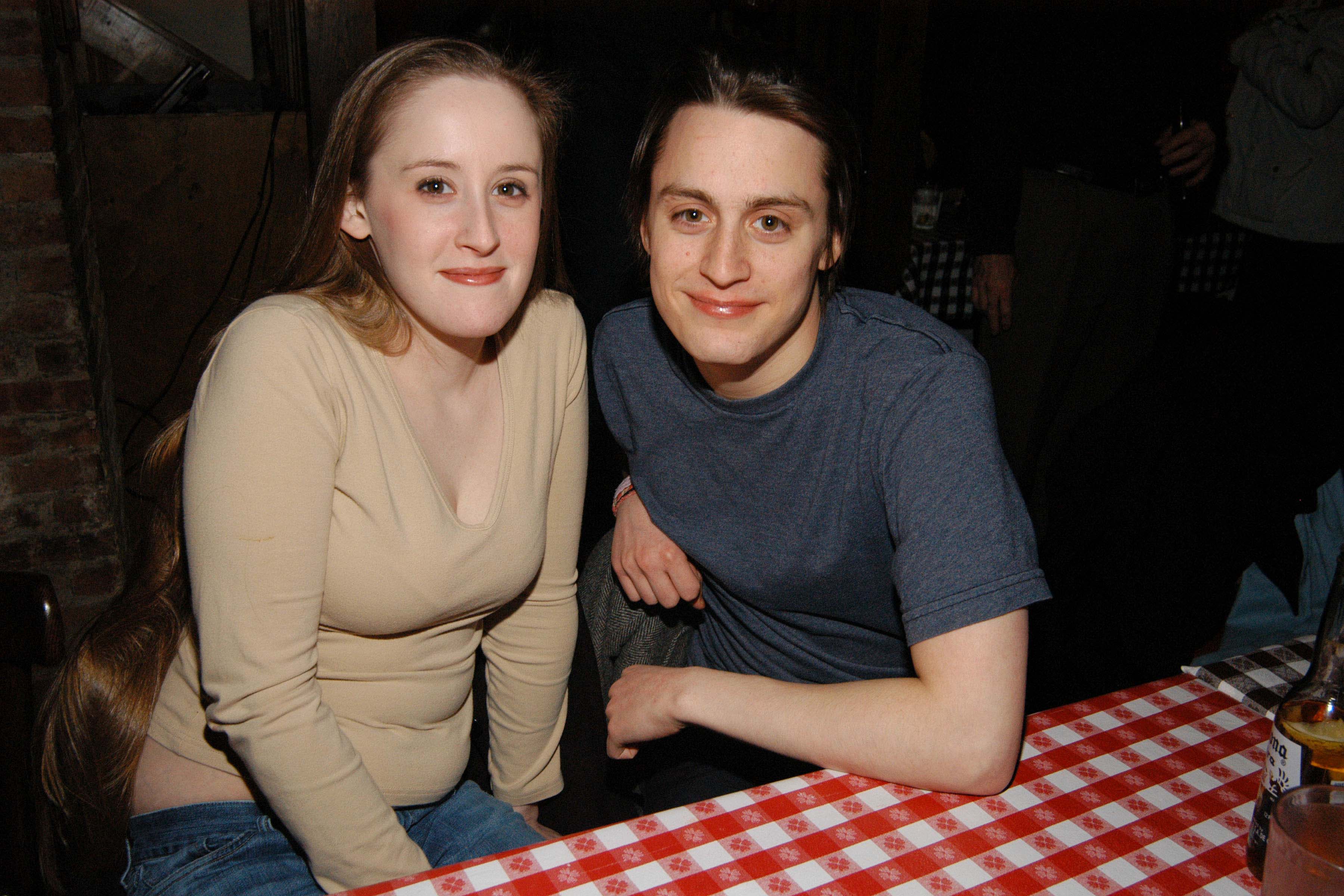 Quinn Culkin and Kieran Culkin at the OPENING NIGHT PARTY for Second Stage Theatre's production of Theresa Rebeck's THE SCENE on January 11, 2007 in New York City. | Source: Getty Images
She appeared in "Good Son" as Connie, the sister of her brother's character. In the film, her brother's character attempts to murder her. Quinn was raised in a tenement railroad flat.
According to her brother, Kieran, the building was more like a hallway with no doors separating it except for the toilet, which had no lock. The youngsters were often left to their own devices, deciding whether or not to attend school. Kit, their father, once went missing for weeks before reappearing.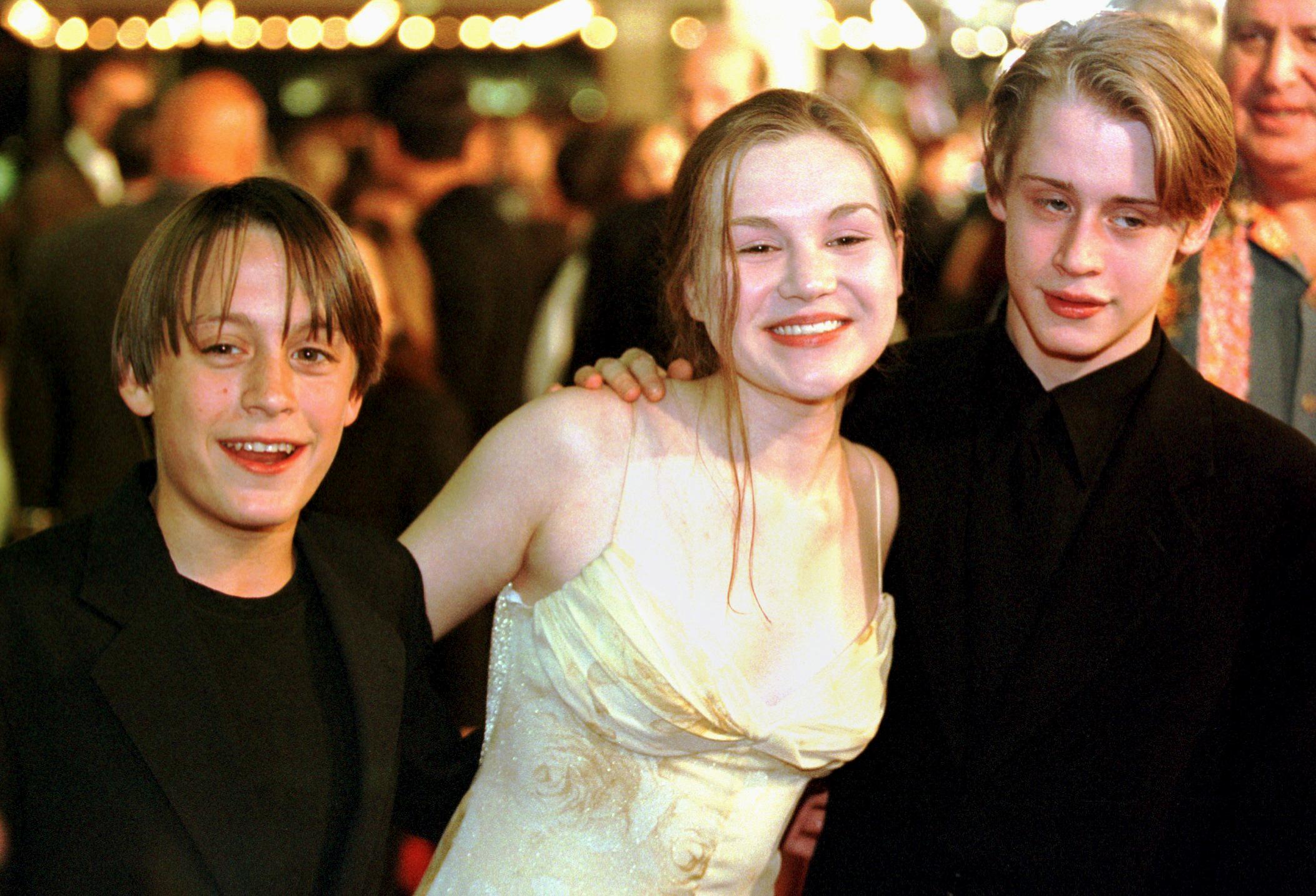 Kieran Culkin and Macaulay Culkin with actress Rachel Minor at the premiere of the new Miramax film "The Mighty," at the Cineplex Odeon Theater in Century City, California. | Source: Getty Images
Macaulay was the first of the Culkin clan to achieve celebrity status, and his success thrust his family into the limelight. However, one disadvantage was that the other siblings were frequently perceived to be the same or simply Macaulay's siblings. The siblings disagree, and Quinn says:
"I've even been called 'MacCulkin,' like I'm a collection of Culkin's. As much as we may look alike, we're all very different. Mac has his way that he carries himself and Kieran and Rory. You see it even in the way they stand. It's very telling of who they are individually."
Quinn seems to have stepped away from acting. She has not starred in a film since 1993's "Good Son" and prefers to live a private life away from the public's prying eyes.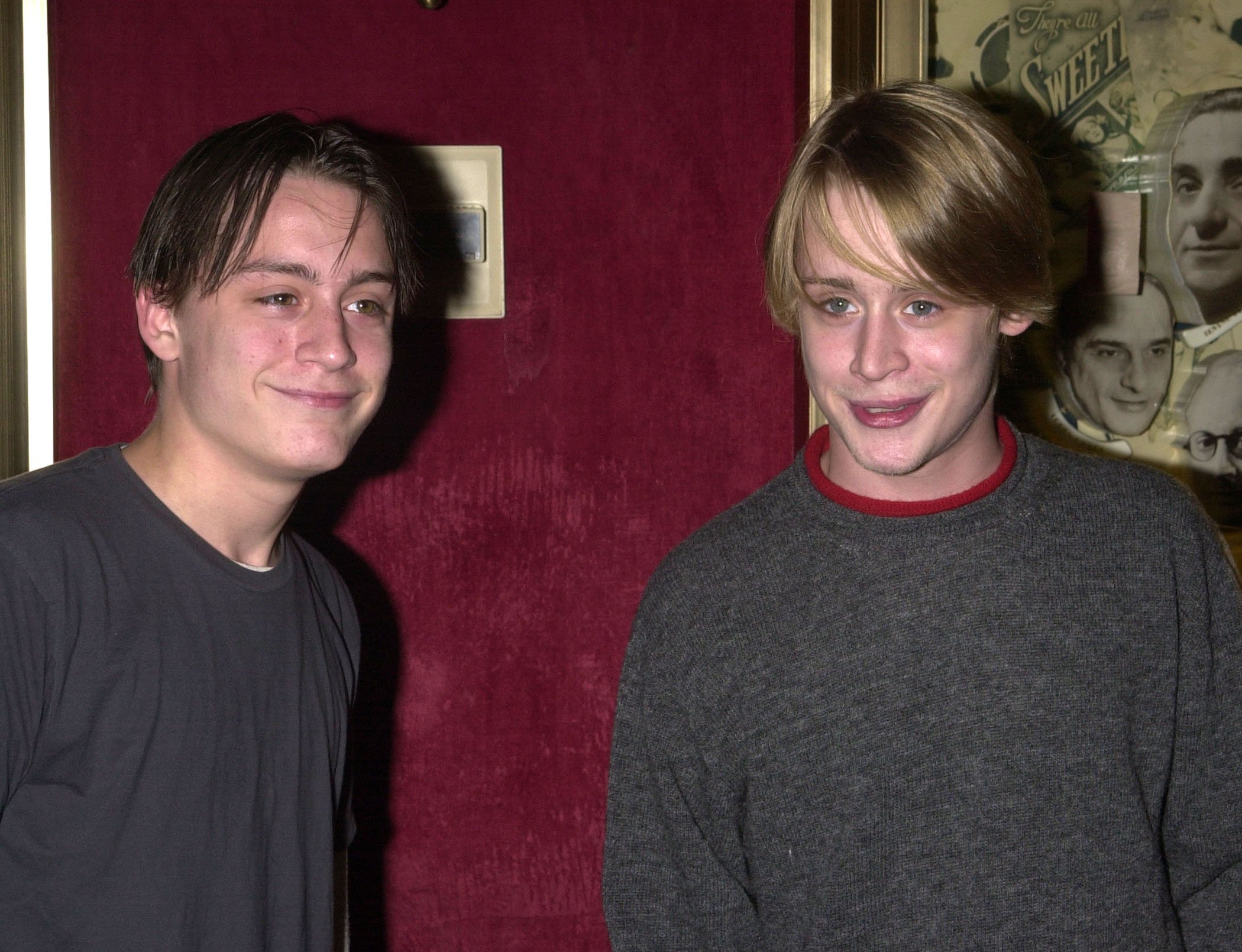 Kieran Culkin & Macaulay Culkin at "Serendipity" New York City Premiere at Ziegfeld Theater in New York, United States. | Source: Getty Images
A SUPPORTIVE MOTHER AND A STRICT FATHER
Quinn Culkin's parents never got married. Her father, Kit Culkin, was a failed actor who made certain that all of his children pursued a vocation that never provided him the break he needed.
He had a good start, but everything changed when his mother died, and he kept getting his partner pregnant. Then, when Macaulay got famous, he became his manager and turned everyone against himself with his actions. Quinn's father had no contact with any of the children, and they were frequently relieved when he was gone.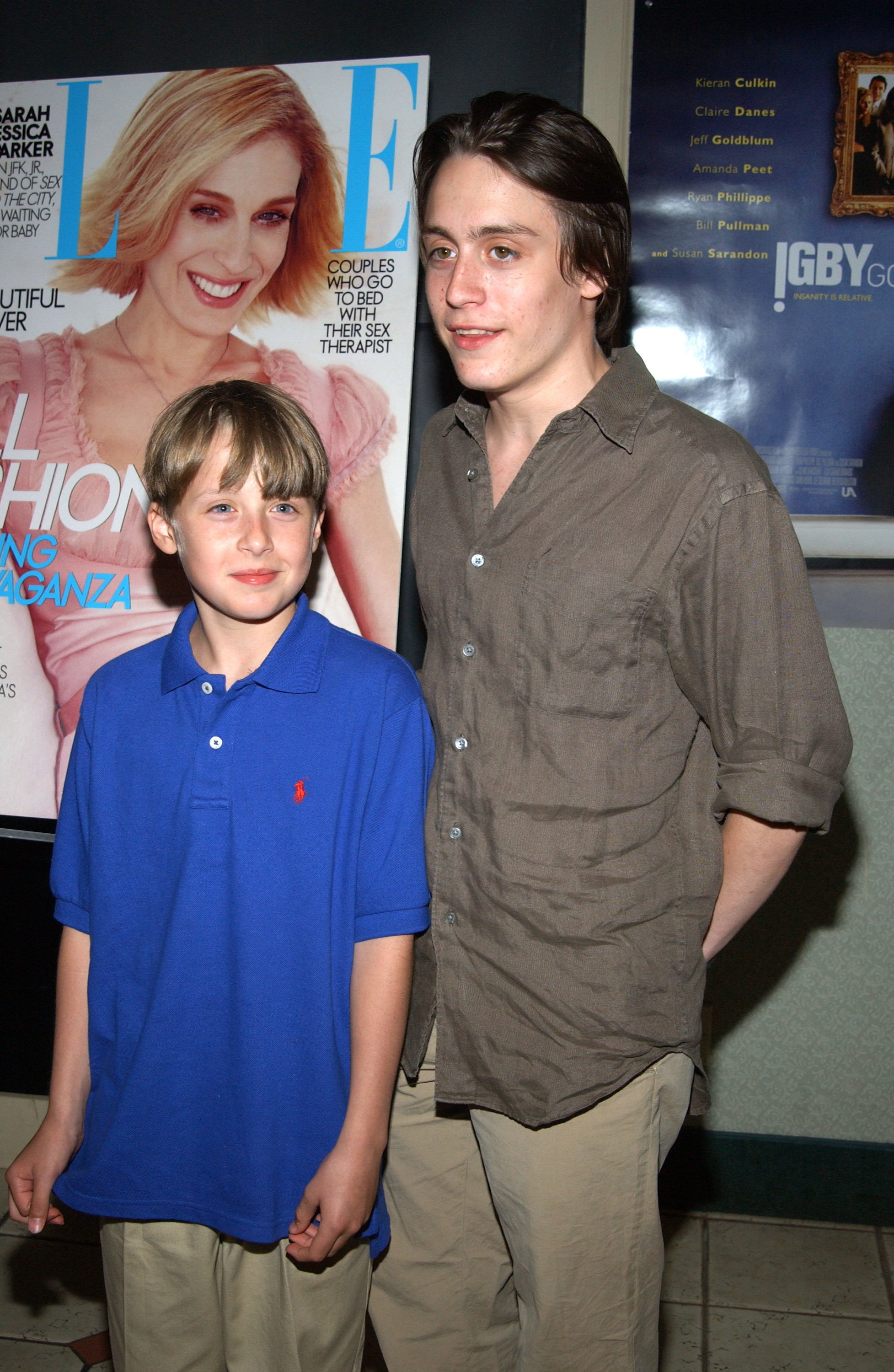 Rory Culkin and Kieran Culkin at "Igby Goes Down" Screening at United Artists Theatre New York, United States. | Source: Getty Images
Patricia Brentrup, her mother, strongly affected her and her siblings' upbringing. She was a strong lady who played an essential role in keeping the family together. She insisted on customs such as family feasts and Thanksgiving.
She was working at a roadside construction site when she met Kit, who was visiting his father. 1974 marked the start of their relationship, and she soon became pregnant.
The kids kept coming because Kit desired a big family. They were together for more than 20 years and had seven children.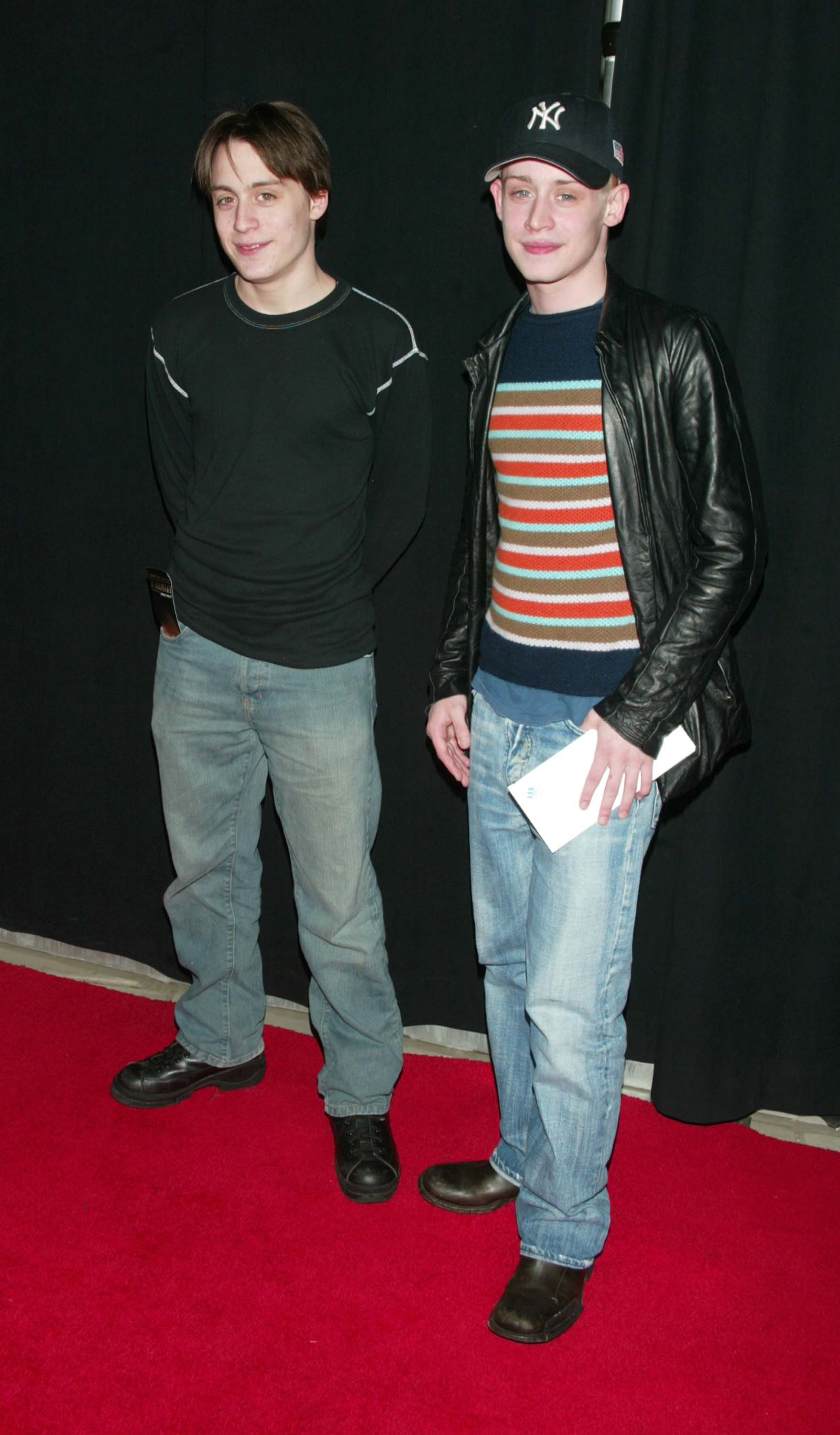 Kieran Culkin and Macaulay Culkin in New York City, New York, United States. | Source: Getty Images
QUINN CULKIN HAD SIX SIBLINGS, BUT HER OLDER SISTER DIED
Quinn Culkin's brothers were all actors at some time in their lives. Macaulay, known as Mack to family and friends, is the most well-known of the brood. He was the third of seven children born in New York City on August 6, 1980. He began his career in show business at the age of four, performing on Broadway.
After his role as Kevin McCallister in "Home Alone," a character devised for him by writer John Hughes, he acted in many films, including "My Girl" (1991) and "Richie Rich" (1994).
He married actress Rachel Miner in 2000, but the couple divorced because Mack was not ready to raise a family. He is a podcaster, musician, and actor.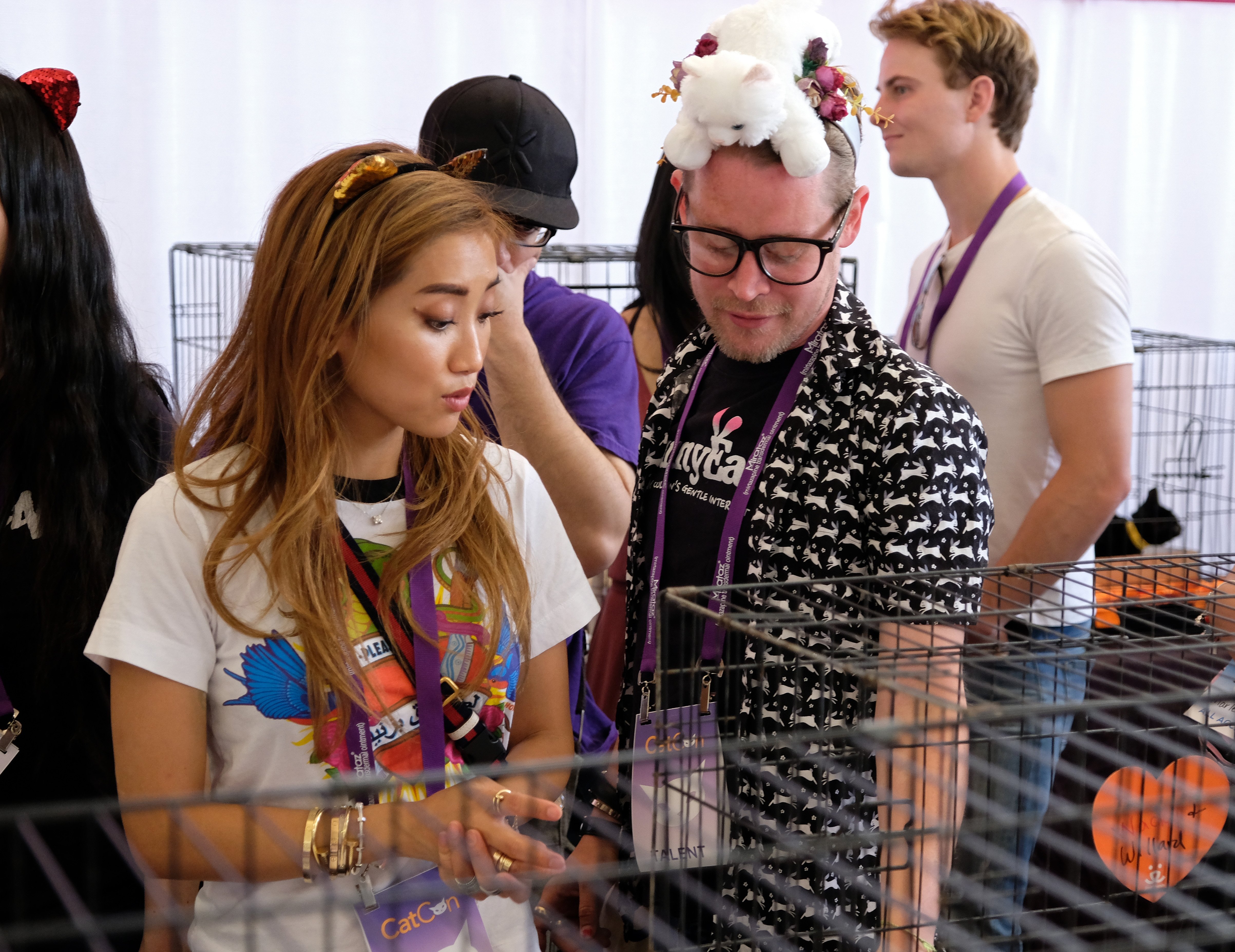 Macaulay Culkin and Brenda Song in 2019, in Pasadena, California. | Source: Getty Images
Rory Culkin, Quinn's younger brother, was born in New York City and is the youngest son of his parents. Because his father preferred an Irish name, he was given the name Rory.
He once played drums in a band and enjoys drawing. He began his career as the younger version of his siblings in films such as "Richie Rich" and "Igby Goes Down."
Kieran Culkin is another member of the Culkin brood who is active in show business. He began performing in 1990 and has been on stage multiple times with his brother Mack. His first part was as Fuller in "Home Alone," and after that, he performed independently.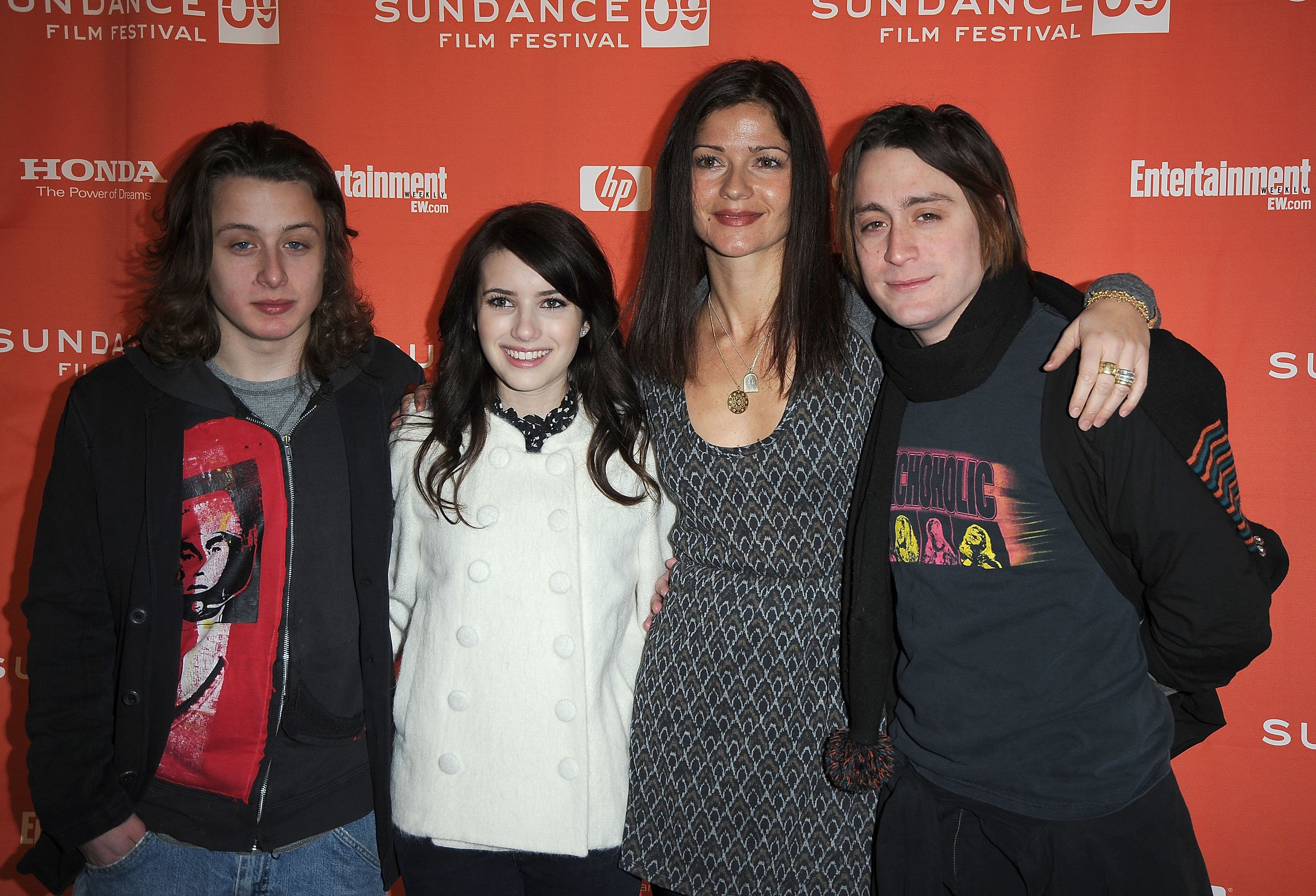 Rory Culkin, Emma Roberts, Jil Hennessey and Kieran Culkin attend the premiere of "Lymelife" during the 2009 Sundance Film Festival on January 17, 2009, in Park City, Utah. | Source: Getty Images
His films include "Igby Goes Down," "This Is Our Youth," and "Succession," for which he received a Golden Globe nomination for Best Supporting Actor in a Series, Miniseries, or Television in 2020. He took a hiatus from performing in the mid-2000s but returned in 2010.
Kieran once dated Emma Stone, but the relationship lasted less than a year. Kinsey Sioux, his daughter with Jazz Charton, was born on September 13, 2019.
Christian Patrick Culkin, the sixth of seven Culkins children, was born on January 30, 1987. He is also an actor who has appeared in "My Summer Story." He was given the name Christian after his father, Christopher, and Patrick after his mother, Patricia.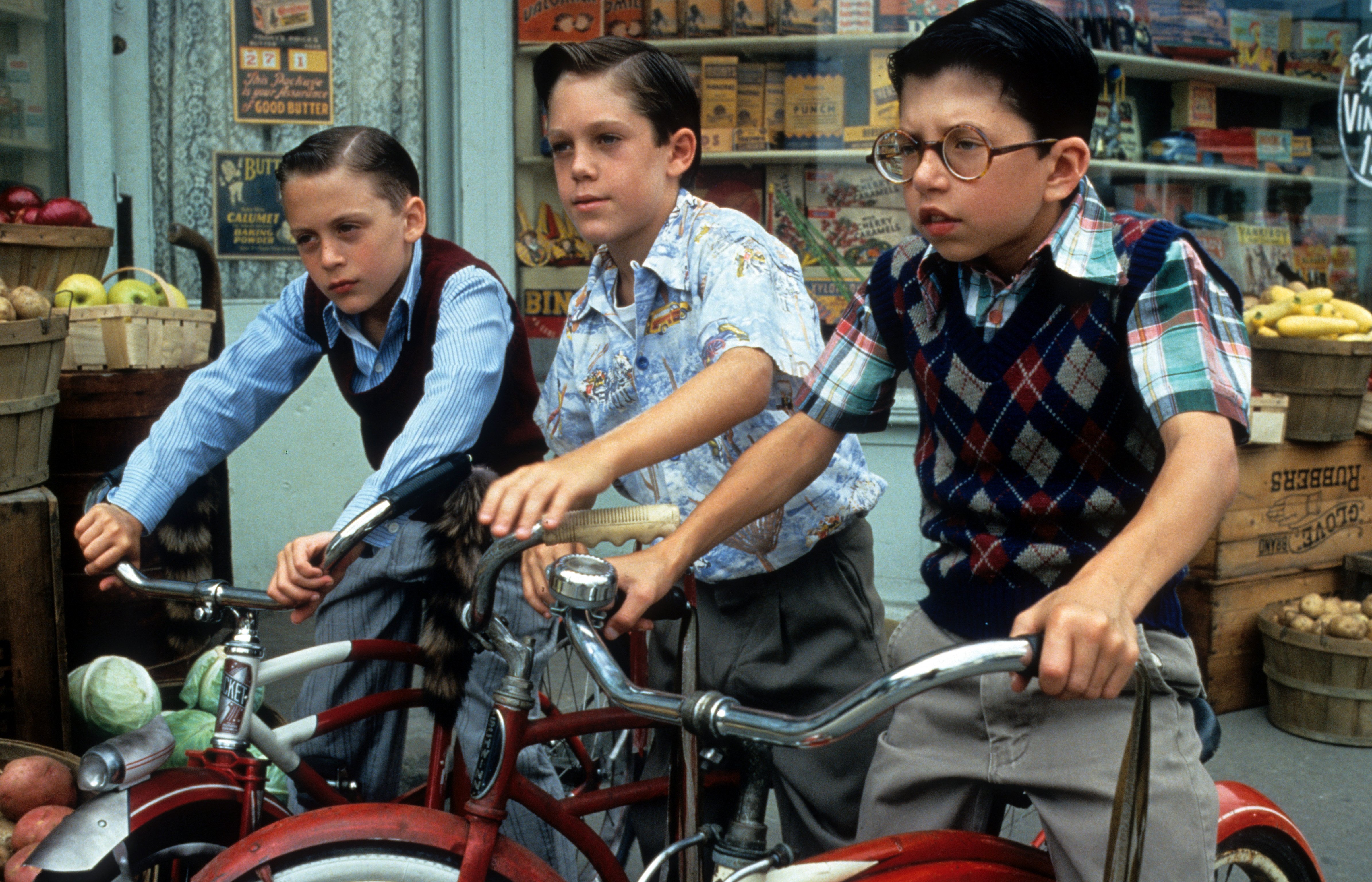 Kieran Culkin and his friends riding bike in a scene from the film "It Runs In The Family," in 1994. | Source: Getty Images
Christian received his Master of Fine Arts from the Feinstein Graduate School of Cinema in 2018. He also featured in "It Runs In The Family" in 1994 with his brother Kieran. Shane Culkin is their parents' first child. He was born in 1976 and named Shane after his father's favorite film.
His sole recognized act was "Great Performances," which included recorded and broadcast reproductions of theatrical plays. However, he does not seem to continue acting.
Dakota Culkin, the second oldest child, was born on June 15, 1978. She also worked in the show industry before her death as a producer. She was also pushed by Kit to be an actress until she put her foot down.
She worked in the art department on "Lost Soul," a horror movie released in 2009, one year after news of her death was first reported. Dakota was 30 years old when she died in December 2008 in a car accident.
Dakota was humble and shy, preferring to stay behind the cameras. Andrea Poe, one of her "Lost Soul" co-workers and friend, described her as "actually quite hilarious, witty, and down to earth."
Her siblings were shocked by her death, but her brother, Macaulay's kid, was named after her in her honor. The Culkins have experienced ups and downs in show business, but they've overcome them. Some, like Quinn, have, however, given it up.
Please fill in your e-mail so we can share with you our top stories!