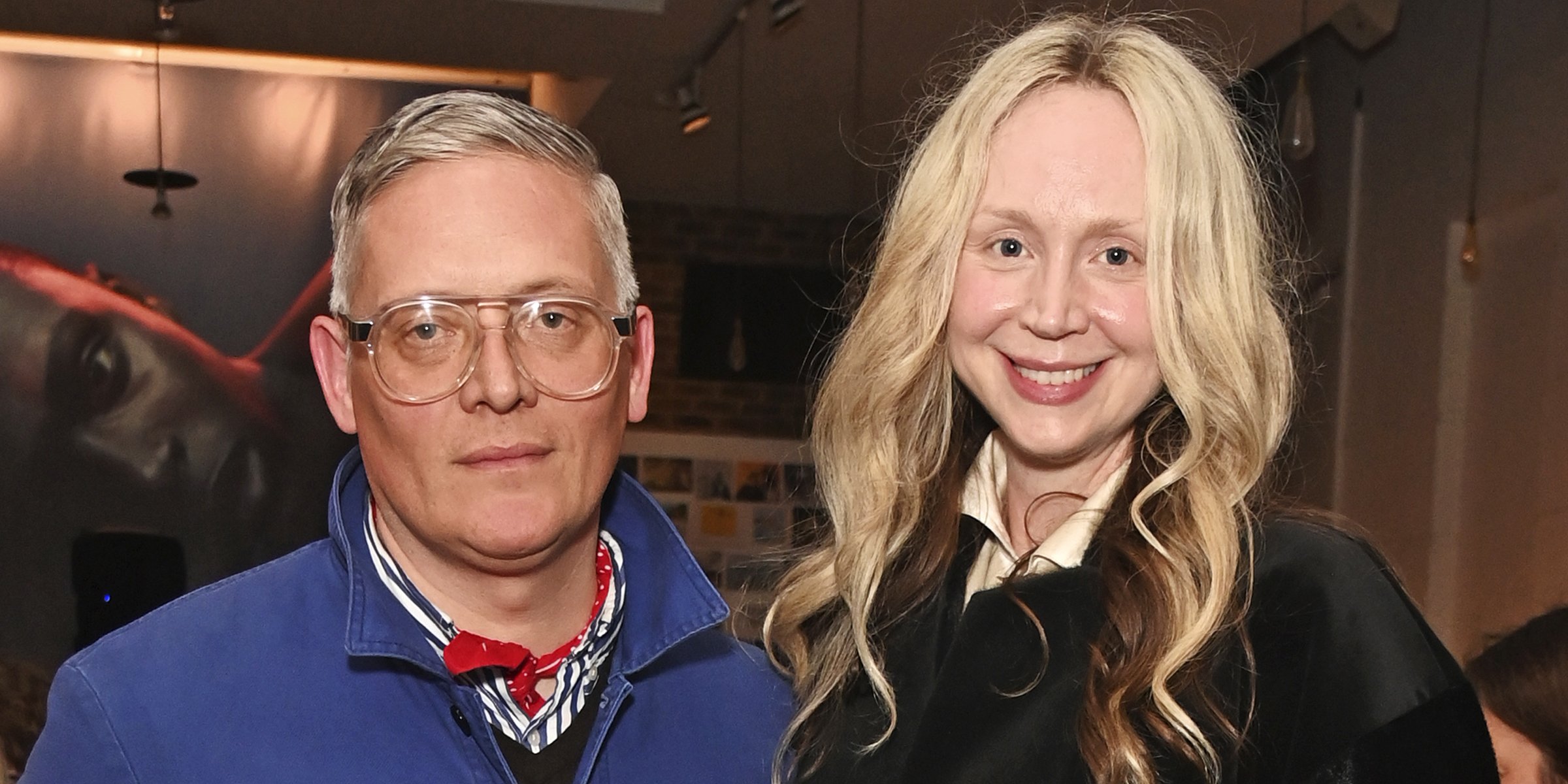 Getty Images
Does Gwendoline Christie Have a Husband? Inside 'The Sandman' Star's Relationship with Designer Giles Deacon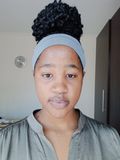 West Sussex native Gwendoline Christie is a qualified actress whose name graces the headlines regarding her striking performances or fashion appearances. However, the starlet chooses to keep her private life hush-hush.
Gwendoline Christie is both an on-screen and stage performer, well-known and praised for her role as "Brienne of Tarth" in the popular HBO series "Game of Thrones" and her performance in the reimagining of "Lucifer Morningstar" in Neil Gaiman's "The Sandman."
These roles ignited the fame and weight her name now holds and have sparked curiosity about the actress's personal life.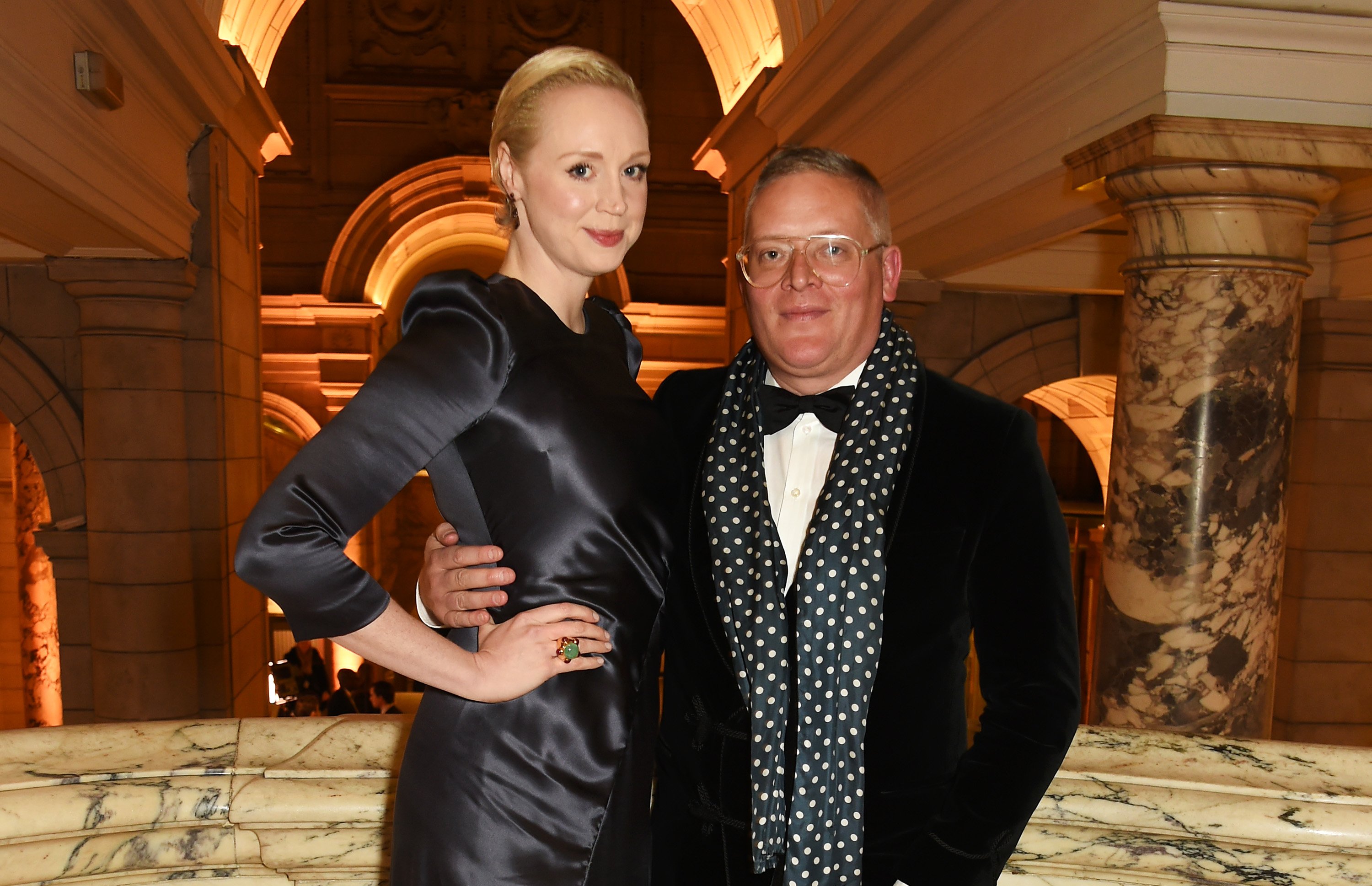 Gwendoline Christie and Giles Deacon at Letters Live performance in celebration of their Incredible Women of 2016, hosted by PORTER in London | Source: Getty Images
WHO IS GWENDOLINE CHRISTIE'S PARTNER GILES DEACON?
According to his page, Giles Deacon is a globally acclaimed couture designer, illustrator, and costume designer. He dabbles with different art movements and disciplines such as fine art, theatre, and grand-scale glamour.
Deacon's designs are distinguishable through his use of "bespoke designed fabrics" and intricate embellishments. He has designed and created for private clients and red carpet celebrities such as Cate Blanchett, Solange Knowles, and Sara Jessica Parker.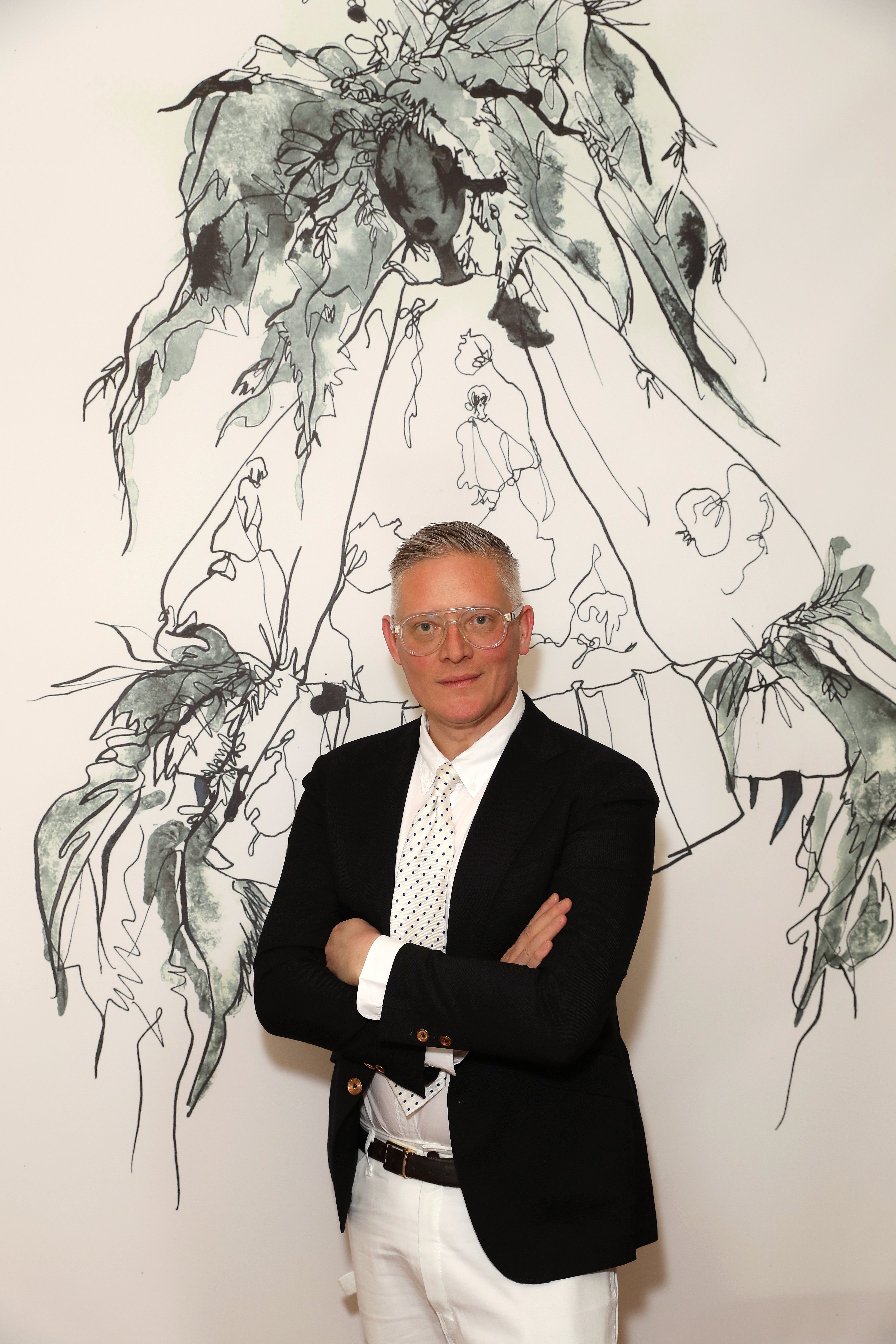 Giles Deacon at the MATCHESFASHION dinner hosted by Giles Deacon and Peter Reed in London | Source: Getty Images
Moreover, his work is internationally renowned and often covered by magazines such as Vogue, Harpers Bazaar, Elle, The Wall Street Journal magazine, Love, Instyle, frequent features in the South China Post, and many more.
Deacon's work as an illustrator has also been exhibited and covered by the same magazine moguls. He was named the British Designer of the Year for his noteworthy accomplishments in 2004.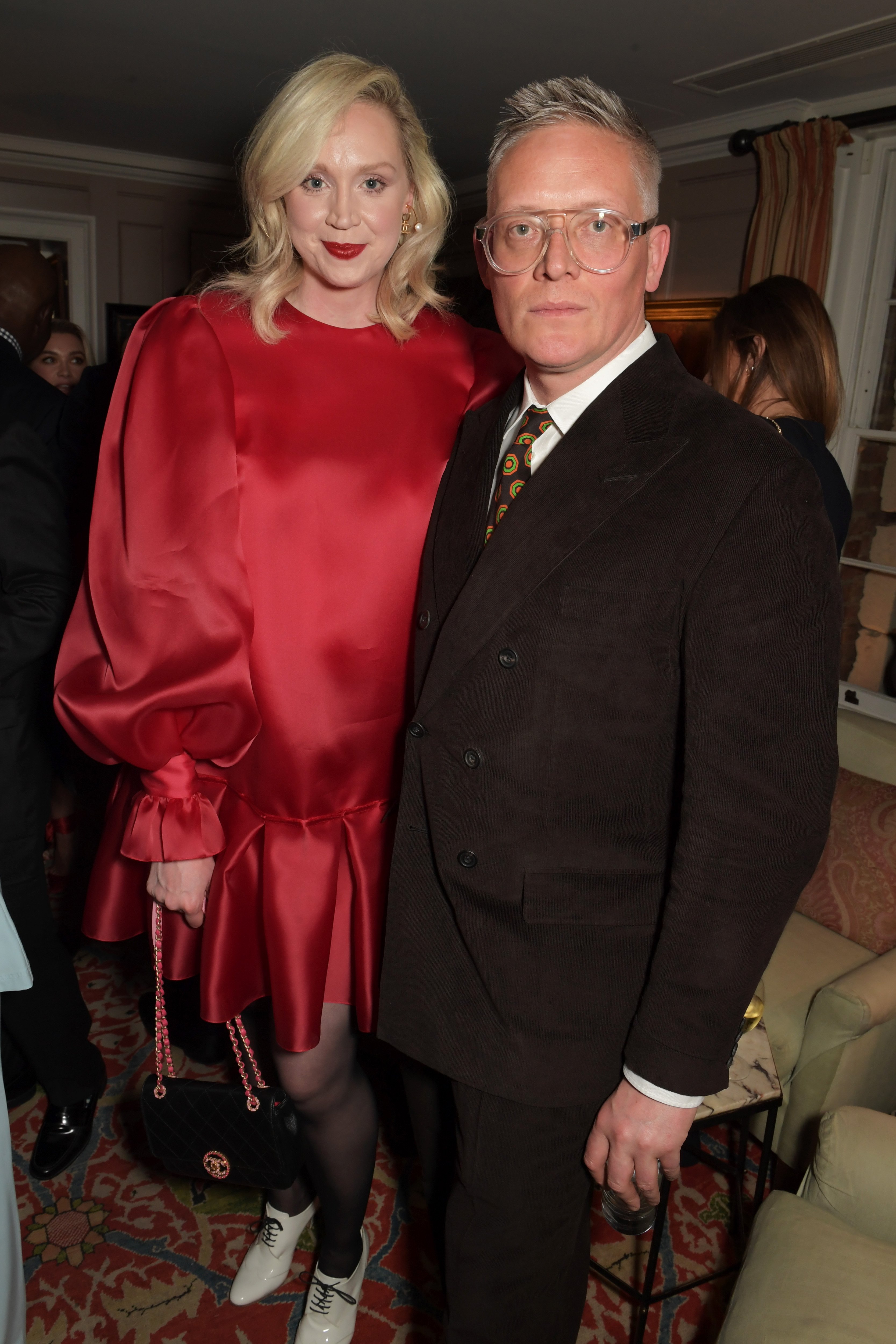 Gwendoline Christie and Giles Deacon at the Charles Finch & CHANEL Pre-BAFTA Party in London | Source: Getty Images
In 2010, Giles was the Creative Director for Ungaro before leaving the position the following year. The designer had worked for prestigious brands like Gucci and Bottega Veneta before developing his fashion brand "Giles," The Guardian reported.
In 2021, Giles ventured into workspaces to research people's workwear as on-site work was pending resumption.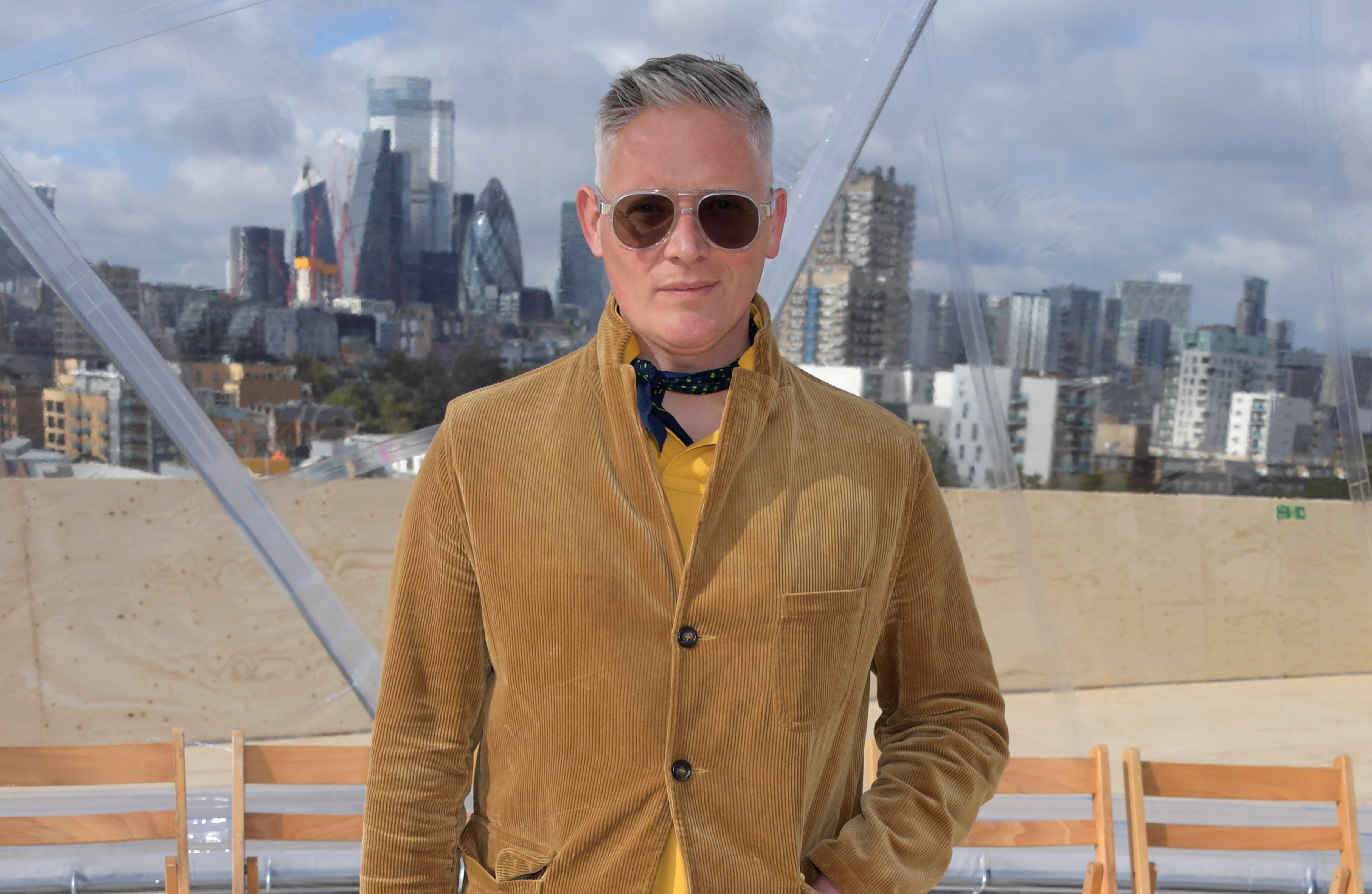 Giles Deacon attends the Alexander McQueen SS22 Womenswear show in London | Source: Getty Images
According to the outlet, lockdown restrictions had been eased; hence, employees were expected to return to their offices. However, discussions around a shift to hybrid working had been underway.
Deacon was relieved that people were dressing smart. Giles shared that:
"I was pleased to hear that people didn't want to wear shellsuits for ever, thank God."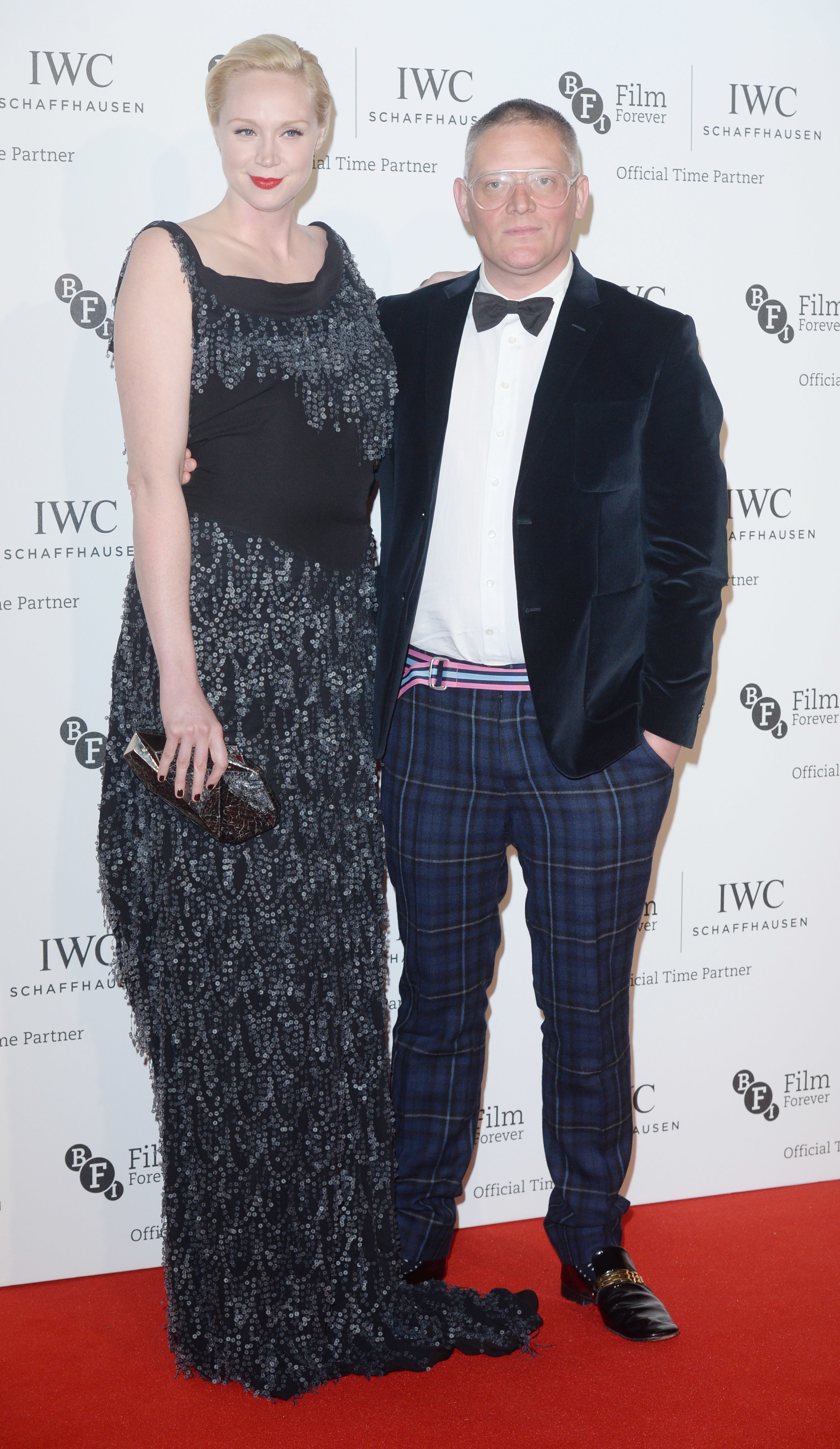 Gwendoline Christie and Giles Deacon at the IWC Gala dinner in honour of the BFI in London | Source Getty Images
However, he also observed that although that was the case, people seemed to favor the comfort of loose-fitting smart casual garments. The creative told The Guardian:
"I think that's what the vast majority of people will look like."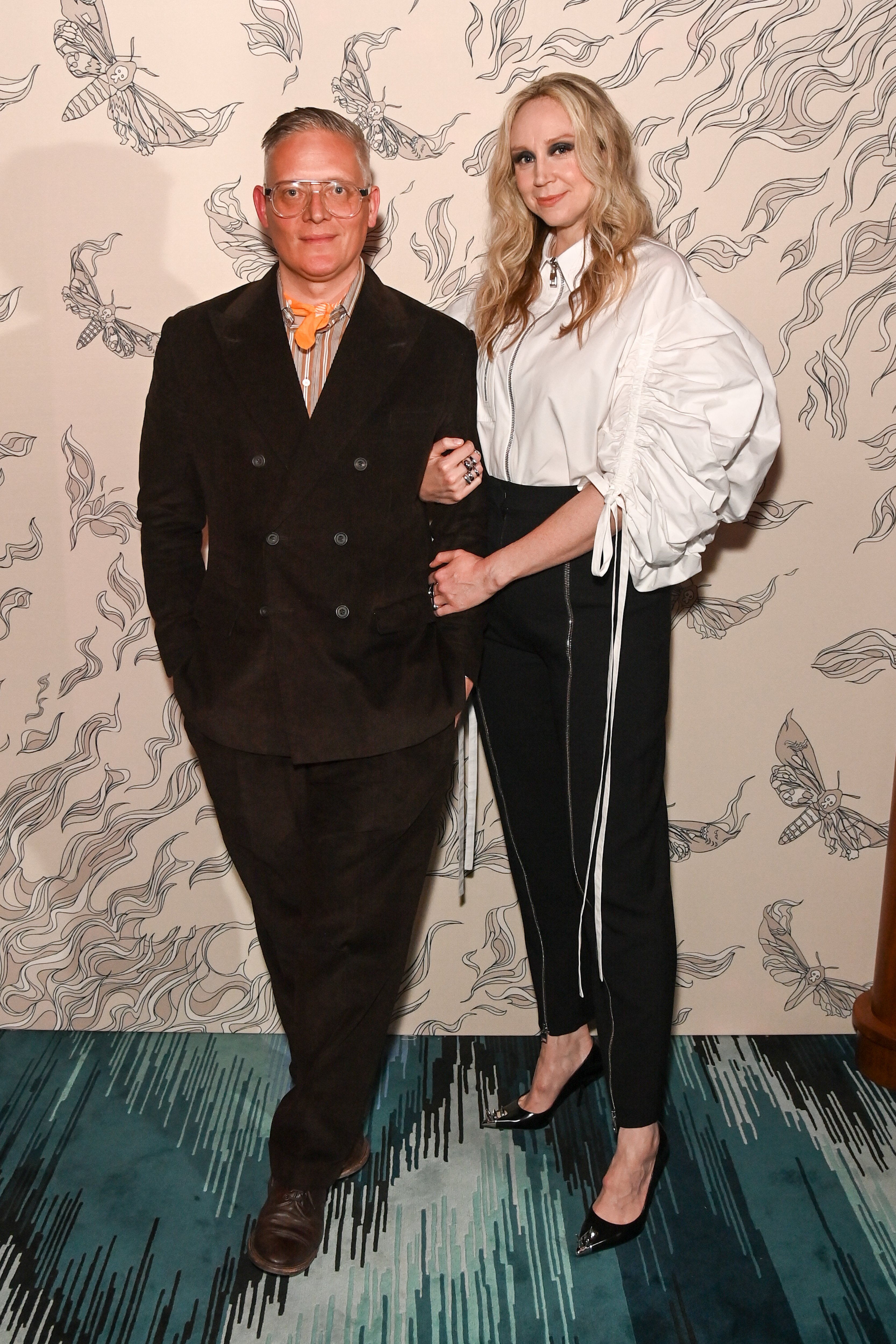 Giles Deacon and Gwendoline Christie at the Sarabande Foundation Fundraiser in London | Source: Getty Images
During the research phase of this venture, Giles also accounted for gen Z's influence on workspace future, who expressed that they still found value in suits as they indicated where your position sat in the work hierarchy.
Therefore, in response to the shift he observed, he designed the "wonky" Work From Anywhere collection, which included short suits, loose trousers, and dresses.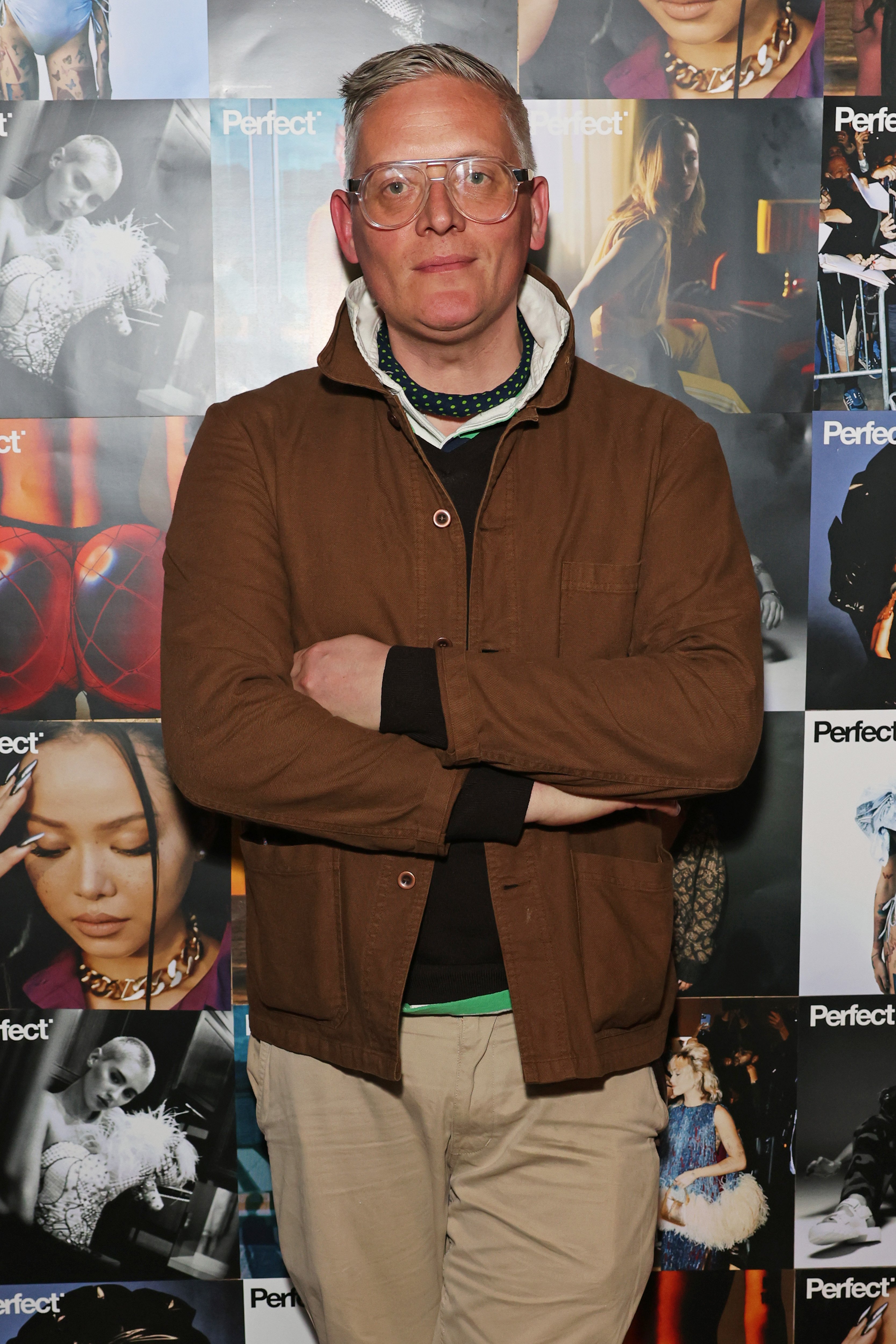 Giles Deacon attends Perfect Magazine screening of "The Ben Cobb Show" in London | Source: Getty Images
Giles Deacon is a name also known by the royal family, with collections of his work permanently displayed at the V&A Museum in London. Moreover, he was the designer for Kate Middleton's younger sister, Pippa Middleton's wedding gown.
According to Bustle, Pippa Middleton married James Matthews on May 20, 2017. Her wedding gown was a short-sleeved all-lace dress that revealed her back in a heart-shaped cut. Giles Deacon gained more acclaim due to his service to the royals.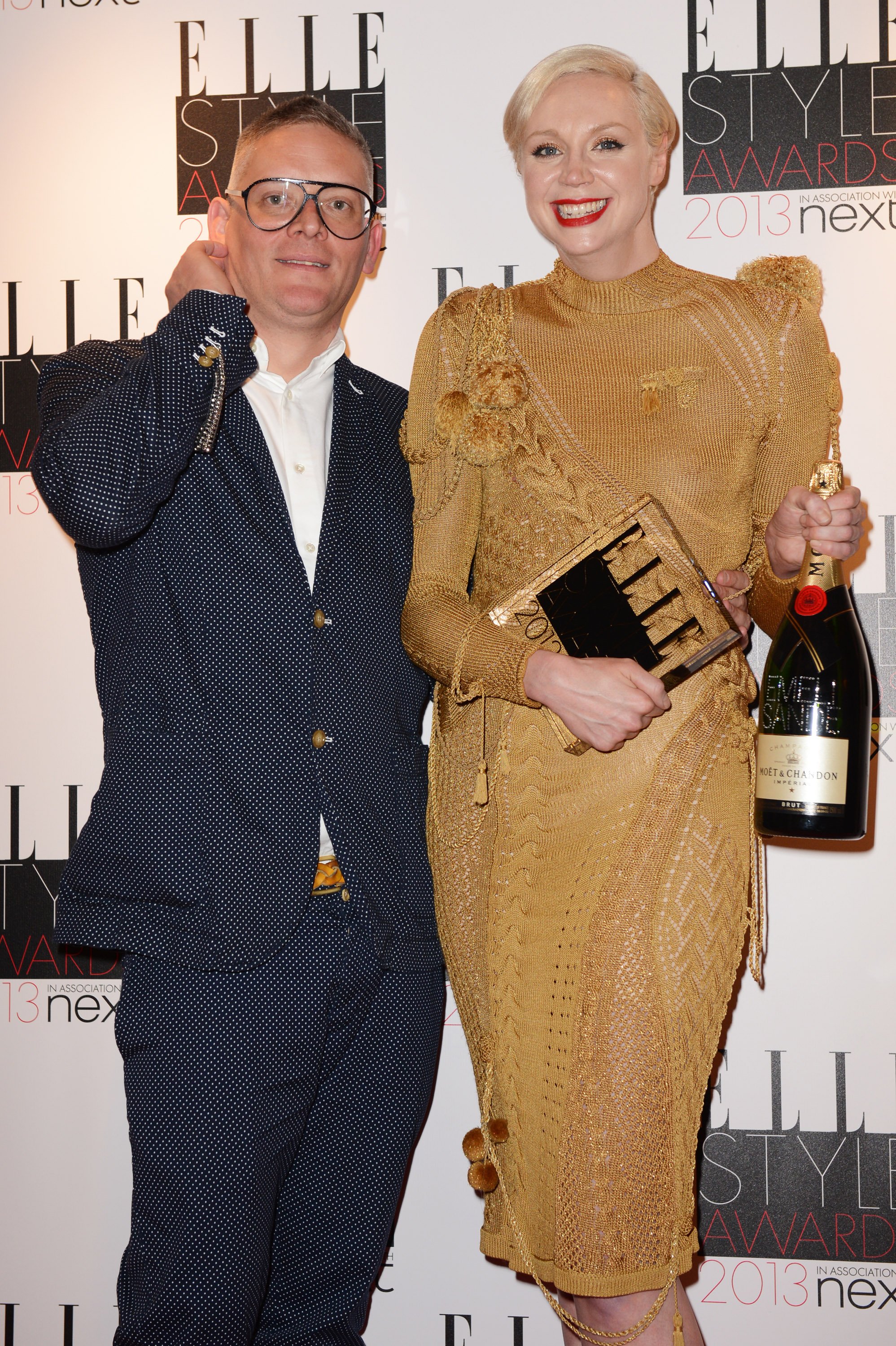 Gwendoline Christie is posing with Giles Deacon after he presented the Best TV Show Award for Game Of Thrones at The Elle Style Awards in London | Source: Getty Images
HOW LONG HAVE GWENDOLINE CHRISTIE AND GILES DEACON BEEN TOGETHER?
"The Sandman" starlet Gwendoline Christie and her lover Giles Deacon have been together since 2012 on New Year's eve, the Heavy and Daily Mail outlets reported. However, the couple is said to have been friends before any romance ensued.
Although the actress, who is currently busy with Tim Burton's "Addams Family" Netflix series "Wednesday," is quite open about her passions and interests, she prefers to keep her personal life private, and so does Deacon.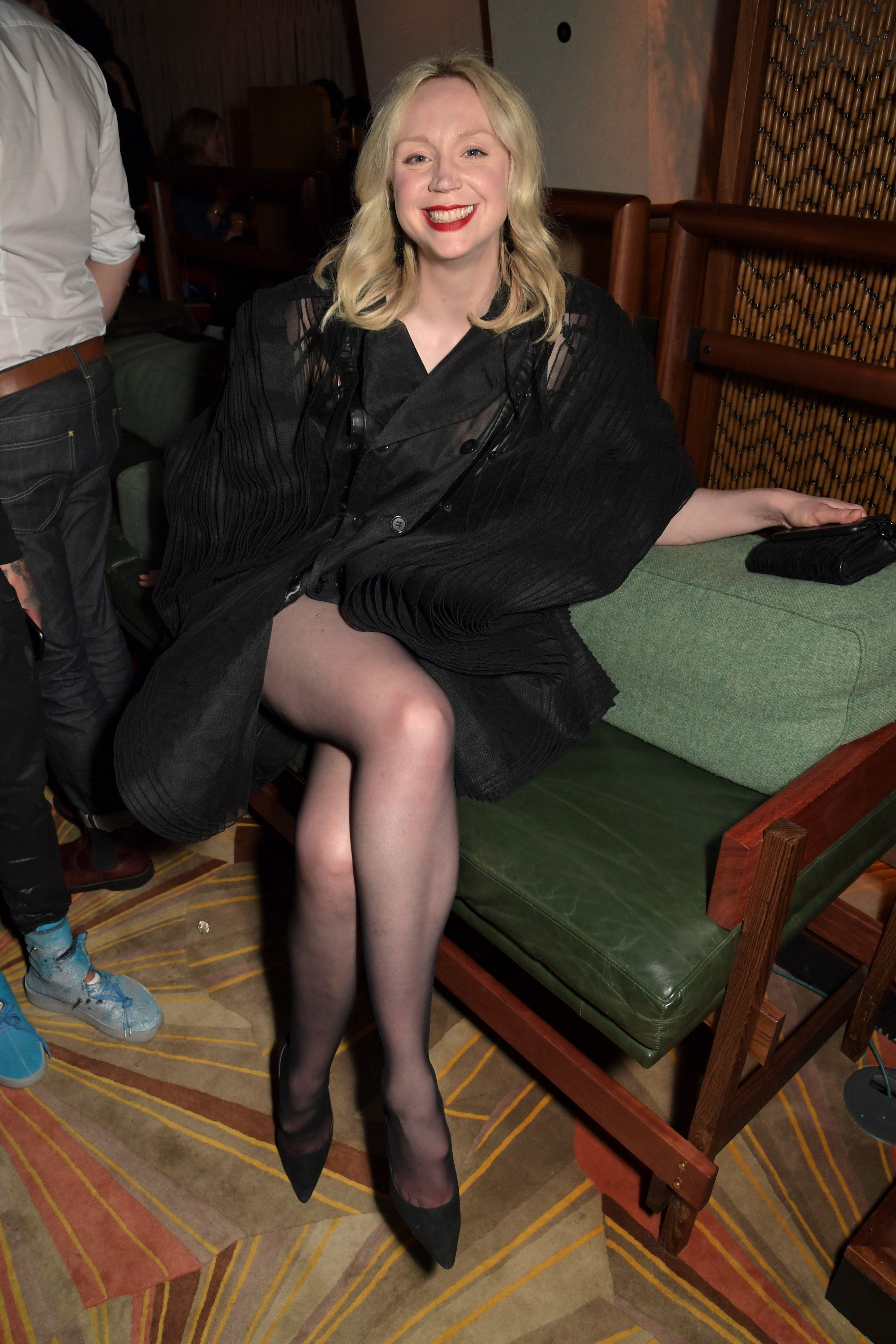 Gwendoline Christie posing at the LOVE Magazine LFW Party, celebrating issue 23 in London | Source: Getty Images
Giles did not hide his affections for his lover Gwendoline. He nostalgically shared how he felt the first time he met Gwendoline, saying:
"I met Gwendoline six years ago through a mutual friend and was instantly smitten. For a million different reasons, I thought she was extraordinary. The way she carries herself, it was not like anything I'd seen before."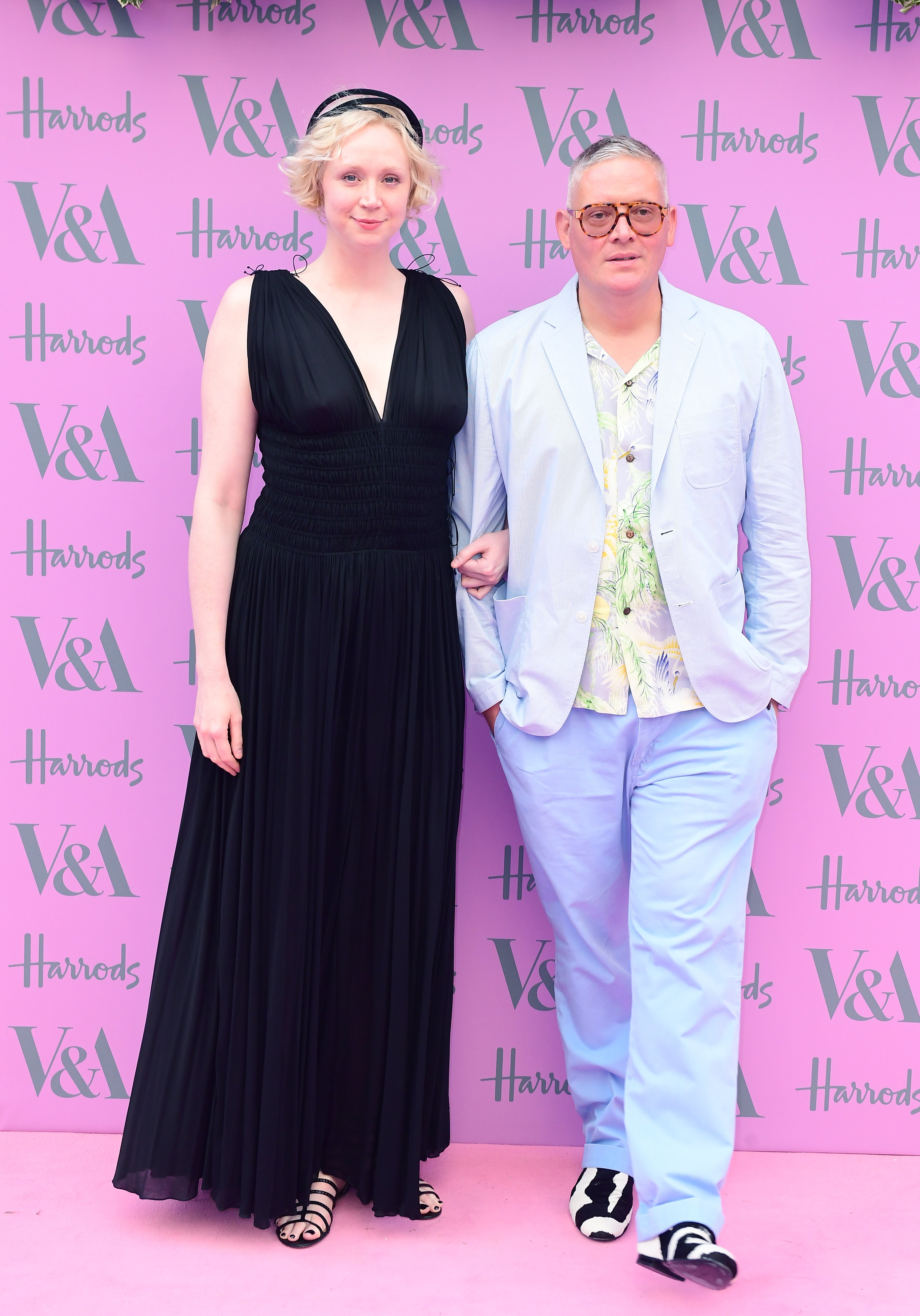 Gwendoline Christie and Giles Deacon at the V&A Summer Party at the V&A Museum in London | Source: Getty Images
Heavy also reported that the pair had worked together on some of their projects. Using his costume designing expertise, Giles designed and made a dress for the actress's performance in a reimagined production called "A Midsummer Night's Dream."
Per Bustle, Deacon and Christie have worked together on several other occasions, and she frequently wears Giles' designs, particularly for her Emmy attendances. The "Game of Thrones" star was Deacon's muse for his first couture collection.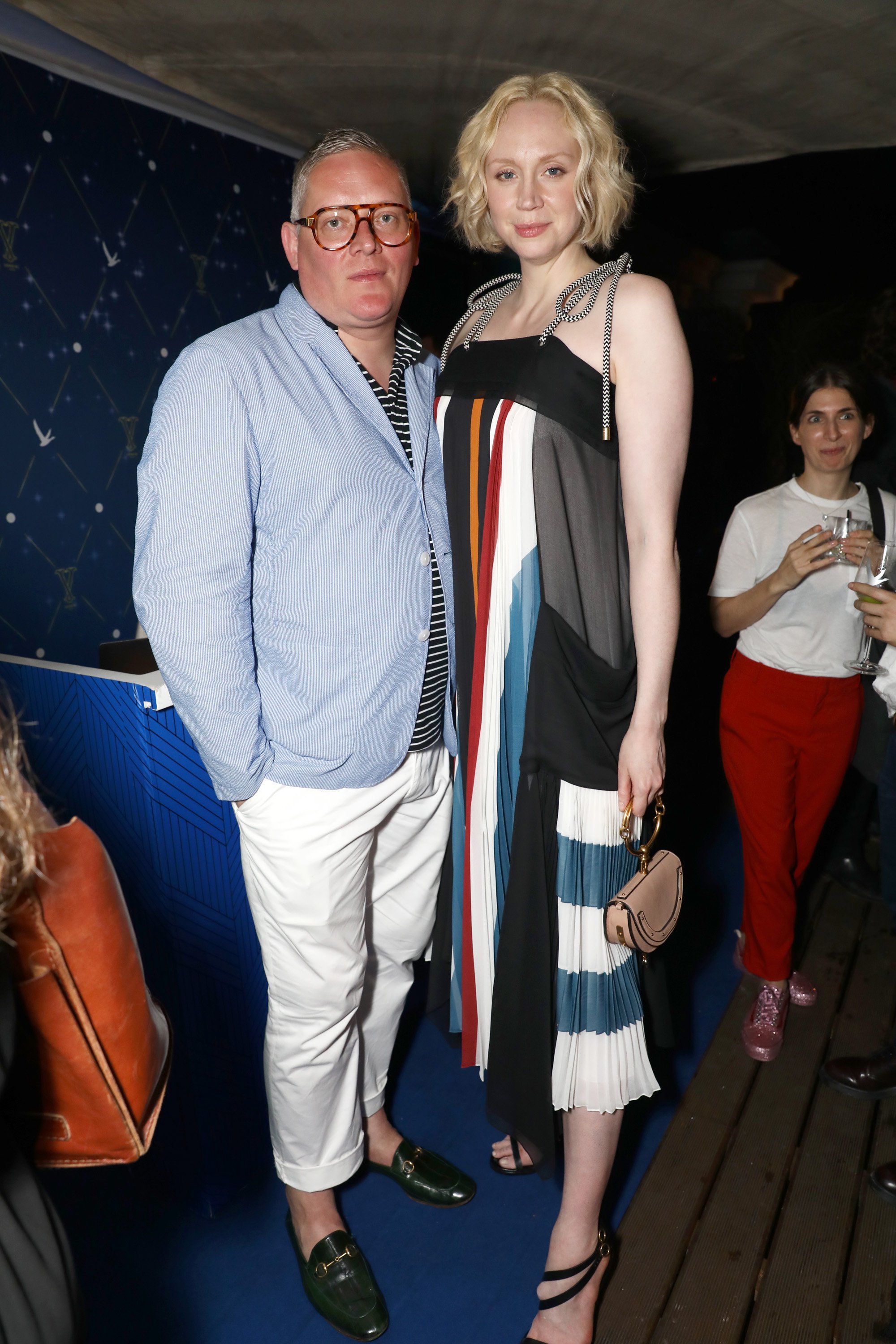 Giles Deacon and Gwendoline Christie attending the Top of the Lake: China Girl screening after-party in Cannes | Source: Getty Images
Gwendoline is also incredibly supportive of her partner, telling Vogue that:
"He's an extraordinary person, he works with such great sensitivity," Christie says of her partner, "and he's unafraid of making woman bold and intelligent."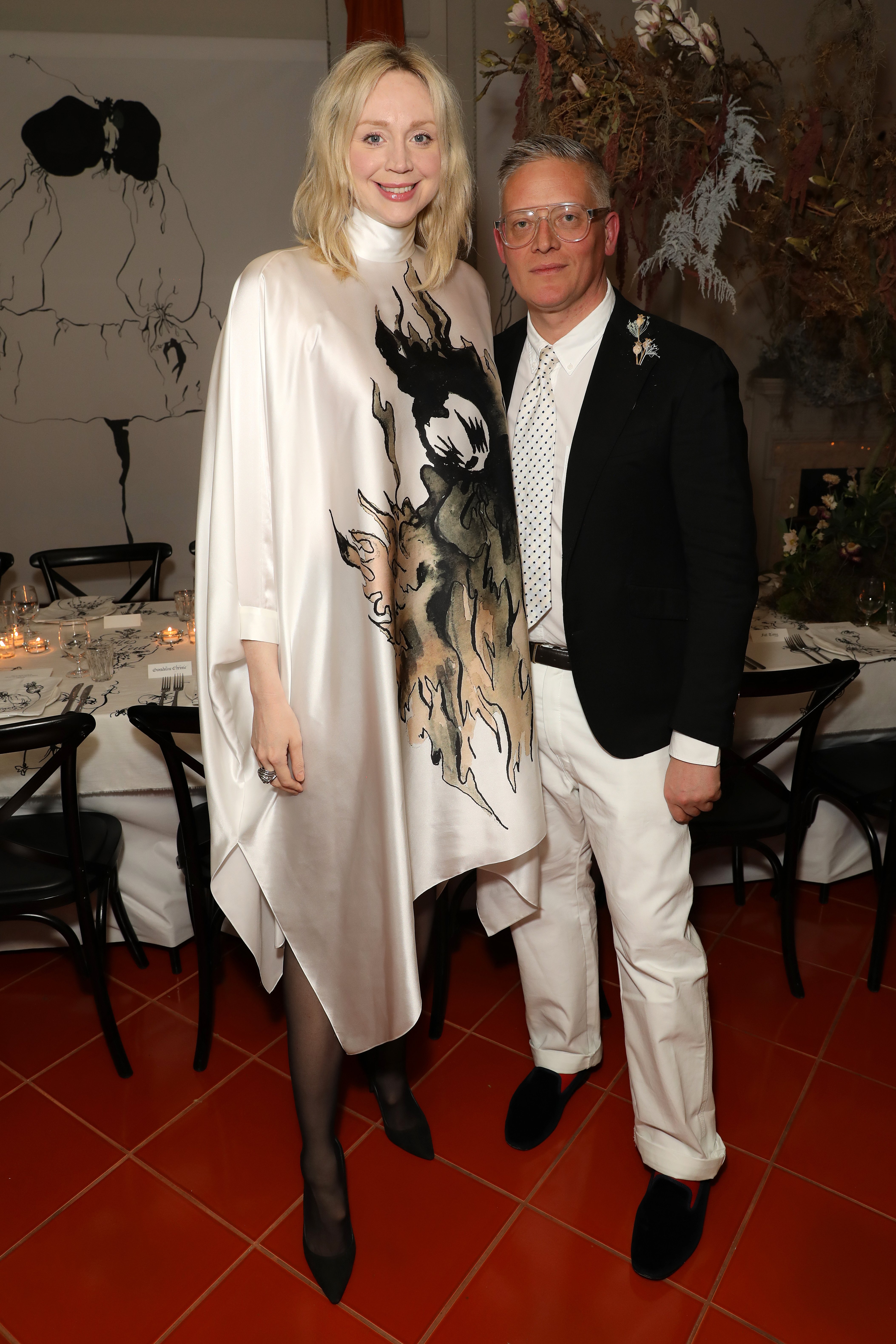 Gwendoline Christie and Giles Deacon attend the MATCHESFASHION dinner hosted b Giles Deacon and Peter Reed in London | Source: Getty Images
At the 2018 Emmys, Gwendoline wore a yellow butterfly dress designed by her partner. She was listed as the best-dressed woman across several social media platforms.
Deacon shared his experience working with Gwendoline on Vogue, telling them of her collaborative nature and attitude during their shared projects, saying:
"She understands clothes, she enjoys the whole process of it, and she understands the complexities of the movement and volume."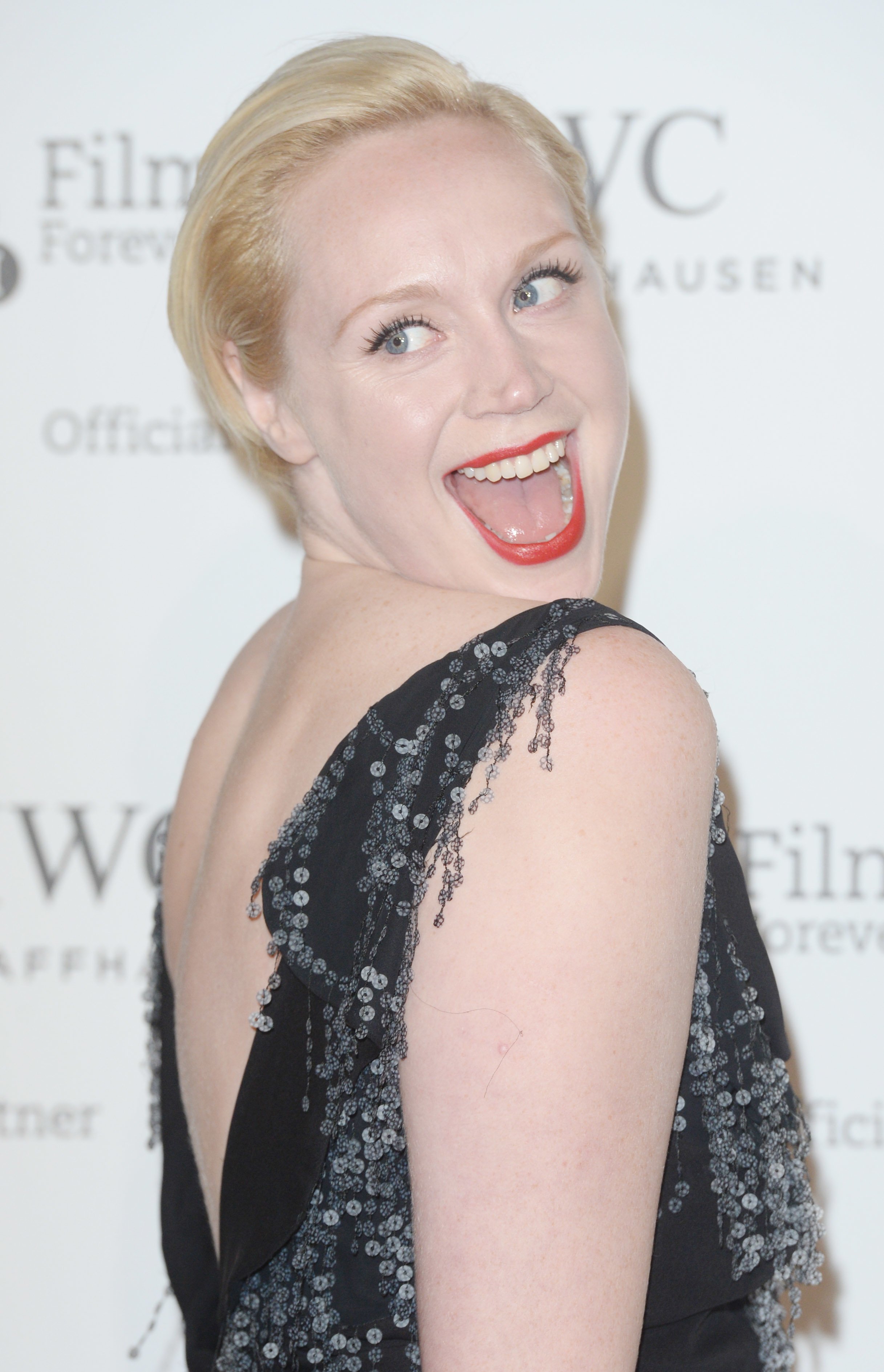 Gwendoline Christie poses at the "IWC Gala" in London | Source: Getty Images
In an interview with Telegraph, she didn't hesitate to sing praise to Deacon's work and gushed:
"[His designs] can be practical, otherworldly, sculptural and mind-bending, but you always feel celebrated as a woman when you wear them […] Their confidence somehow increases yours."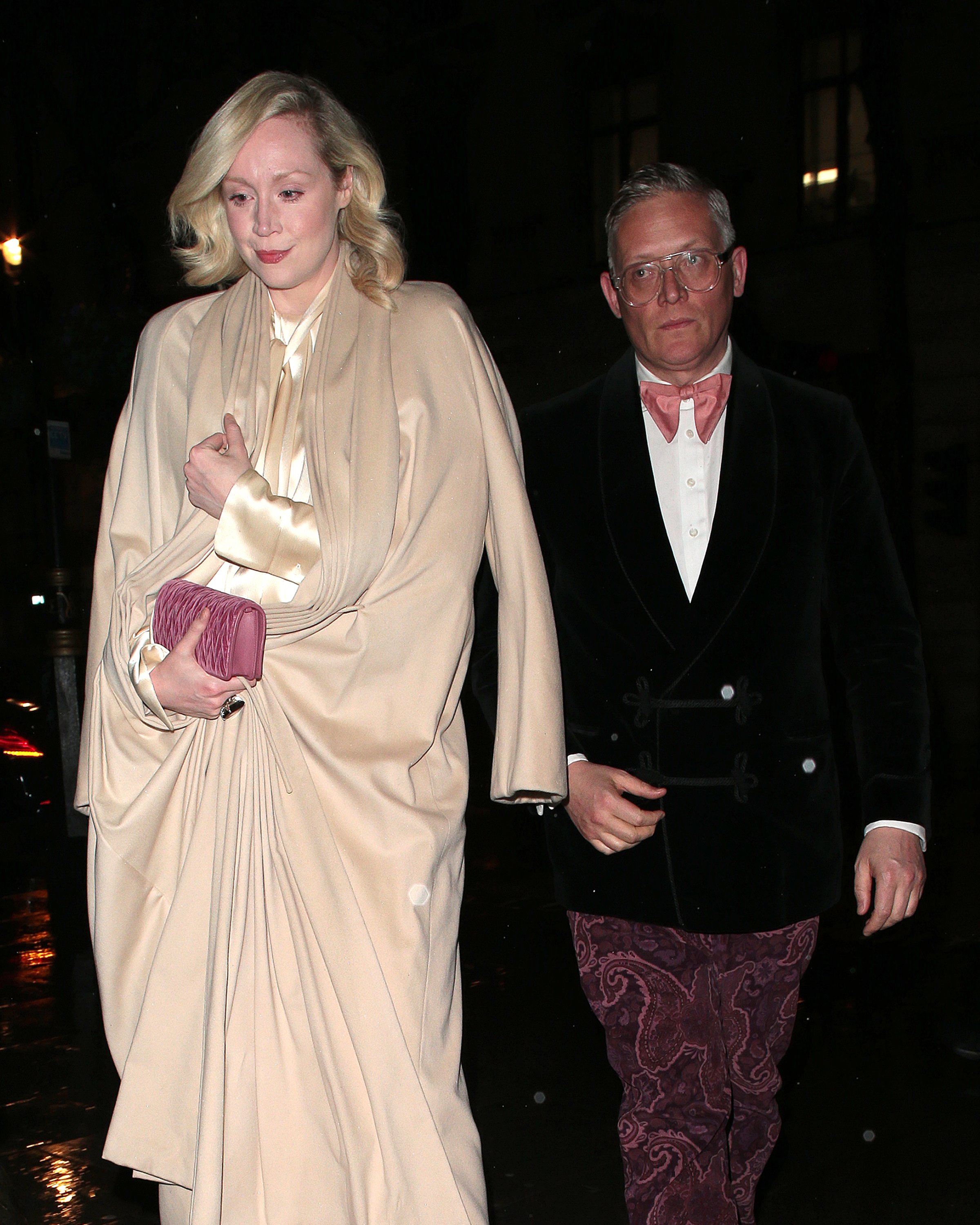 Gwendoline Christie and Giles Deacon attending the National Portrait Gallery fundraiser in London | Source: Getty Images
Deacon continues to create inspirational designs that draw the eyes of big royal names such as Pippa Middleton, driving a shift in the way we see women's clothes, adapting his expertise to the needs of his supporters, and working with his sweetheart.
Please fill in your e-mail so we can share with you our top stories!