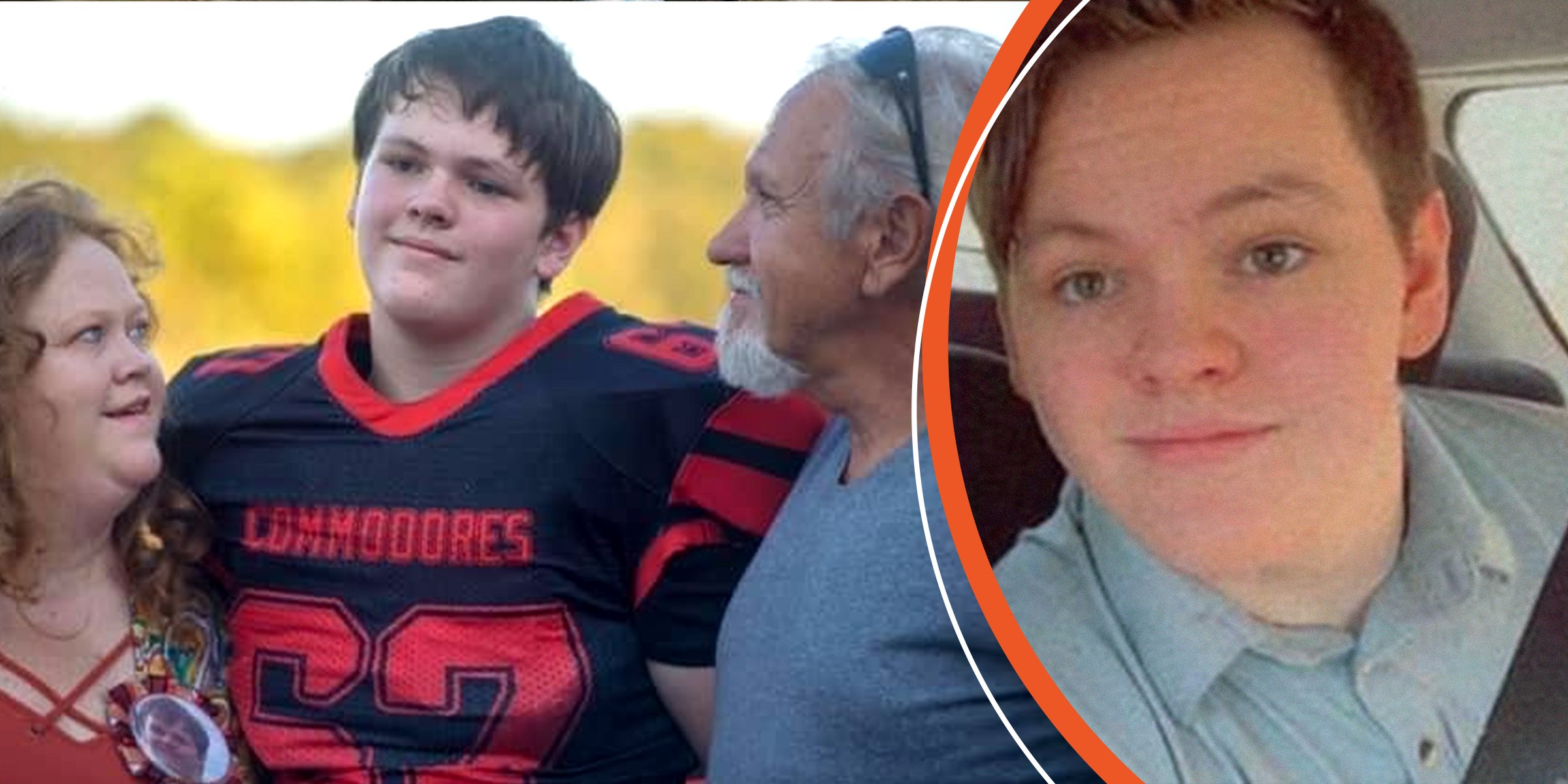 Facebook.com/KnottCountyCentralHighSchool - Facebook.com/WYMTNews
Boy Dies after Helping Kentucky Flood Victims, Donates His Organs to Save More People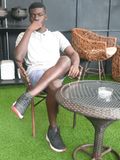 Eastern Kentucky teenager Aaron Crawford could not stay idle while watching people he knew struggle after losing everything they had due to the flood. So he decided to help in the little way he could; however, a couple of days later, his health started deteriorating.
The ongoing historic flooding hitting Kentucky started over a week ago and has left many homeless and destroyed lives and businesses.
Many families are still searching for their family members who are still unaccounted for, while others are grieving the death of their loved ones.
Still, in this painful period, we have seen survivors share heartbreaking stories of how they barely escaped with their lives and their desperation to save their families.
Many still find it hard to accept the reality of their once-vibrant town now filled with broken houses, businesses, and families.
Yet, amidst this rubble comes the inspiring and heartbreaking story of a teenager who made the ultimate sacrifice trying to provide aid. Here's what happened.
A TEENAGER WORKED TO HELP FLOOD VICTIMS
Eighteen-year-old Aaron "Mick" Crawford was left heartbroken after hearing about the damage the flooding had done to his state. Although he lived in Perry County, he was schooling at Knott County High School and knew many people who had lost almost everything to the flood.
Aaron, who was also a football player and wrestler for the Patriots, could not just stand by and watch people suffering, so he decided to help. The teenager decided to aid flood victims by cleaning up and helping to shelve mud.
Aaron worked hard for three consecutive days to help do whatever he could to make things easier for the flood victims. However, on August 2, the teenager started feeling something was wrong with his body. He noted that his arms were numb and not feeling very good, so he returned home to his parents.
AARON'S HEALTH SUDDENLY FAILED
Sadly, after getting home, things reportedly got worse for Aaron and his health sharply deteriorated. He told his family that he could not breathe and his heart felt funny. Unfortunately, at night he stopped breathing, and CPR did not work.
Aaron's parents immediately rushed him to the University of Kentucky Albert B. Chandler Hospital. According to his sister Rachel, the doctors disclosed that his lungs were not working, and his brains would not tell his lungs to work.
He was placed in the ICU and fitted with a ventilator that aided his breathing for a while. Sadly, after about four days of using the ventilator and no recorded progress, doctors had to pronounce him dead.
AARON'S FAMILY SPEAK OUT AFTER HIS DEATH
On August 7, two days after his death, Aaron's mother, Ronda Crawford, took to Facebook to share the news about her son's death. First, she thanked people who had been praying for the family and their son after he was taken to the hospital.
Ronda then narrated how Aaron came home feeling unwell after helping flood victims for three days. Afterward, she confessed that doctors told the family that their son Aaron had died that morning, although they do not have a specific explanation for what went wrong with his health.
The grieving mother further noted that the family was looking into donating Aaron's organs because they knew their late son had an amazing heart and would give anything to anyone. Ronda then stated:
"If Mick could give us his final wish it would be that everyone come to know Jesus because that's the most important thing in this world to him."
Ronda thanked well-wishers and asked them to keep the family in their prayers. Meanwhile, Aaron's sister Rachel noted that her brother wanted to help people so much; he said that was what God would have wanted him to do since he had the strength.
Rachel hoped the person receiving her brother's organs would be worthy of it because they would be getting a heart made of gold. She revealed that doctors said his heart was beating itself because her late brother had a strong heart; however, he just would not breathe.
Also, her late brother was an organ donor, so they decided to donate his organs. She would also love to meet the people getting her brother's organs, especially his heart, because that was her favorite part of him.
Speaking about Aaron's final moments, Rachel revealed that their father brought him back home when he got sick before losing consciousness. She also declared his last words were "I Love you, Mom," which was something Aaron said a lot.
After Aaron was pronounced dead, he was flown back to Eastern Kentucky and was given a police escort which started at County Line Church.
Perry County Sherriff officer Joe Engle, who spearheaded the law enforcement procession that brought Aaron's body back home, lauded the late teenager as a hero. Engle disclosed that Aaron loved superheroes and the teenager himself was a real-life superhero.
Although Rachel was glad at how her late brother was celebrated, she noted that his death was still difficult for the family to accept.
After his death was announced, tributes poured in for the late teenager, including one from D&D Sports. The sports company tweeted:
"Please Pray for our Knott County family and the family of Aaron Crawford, yesterday while doing hero's work, shovelling mud for local flood victims, Crawford was taken from us!"
FLOOD SURVIVORS CONTINUE TO FACE MORE PROBLEMS
Despite all these losses and heartbreaks, the people of eastern Kentucky are not yet done with facing more challenges. Although most people were lucky to survive the flooding, many still deal with the trauma of losing the things they held dear.
Homes, businesses, and families have been left in tatters, while washed-out roads and collapsed bridges still strand most people. Some still struggle to get food, medicine, or water after barely escaping with their lives.
Fleming-Neon Mayor Susan Polis cannot bring herself to accept the destruction the flooding left in its wake. Susan disclosed she was not prepared to see what their little town would look like after the floods, claiming it now looked like a war zone.
Their city hall had been destroyed, and officials had to work out of makeshift tents. Also, like many communities close to them, there was no clean running water.
Meanwhile, the city Police Chief Allen Bormes revealed their vision to rebuild the town better than before the flood, noting that residents deserve it after losing everything they had.
Community members have also been working to fix what they can as the city was nearly impossible to reach after the first days of the flood. However, people within the community came together and helped disintegrate a bridge that had people trapped.
Please fill in your e-mail so we can share with you our top stories!
The information in this article is not intended or implied to be a substitute for professional medical advice, diagnosis or treatment. All content, including text, and images contained on news.AmoMama.com, or available through news.AmoMama.com is for general information purposes only. news.AmoMama.com does not take responsibility for any action taken as a result of reading this article. Before undertaking any course of treatment please consult with your healthcare provider.