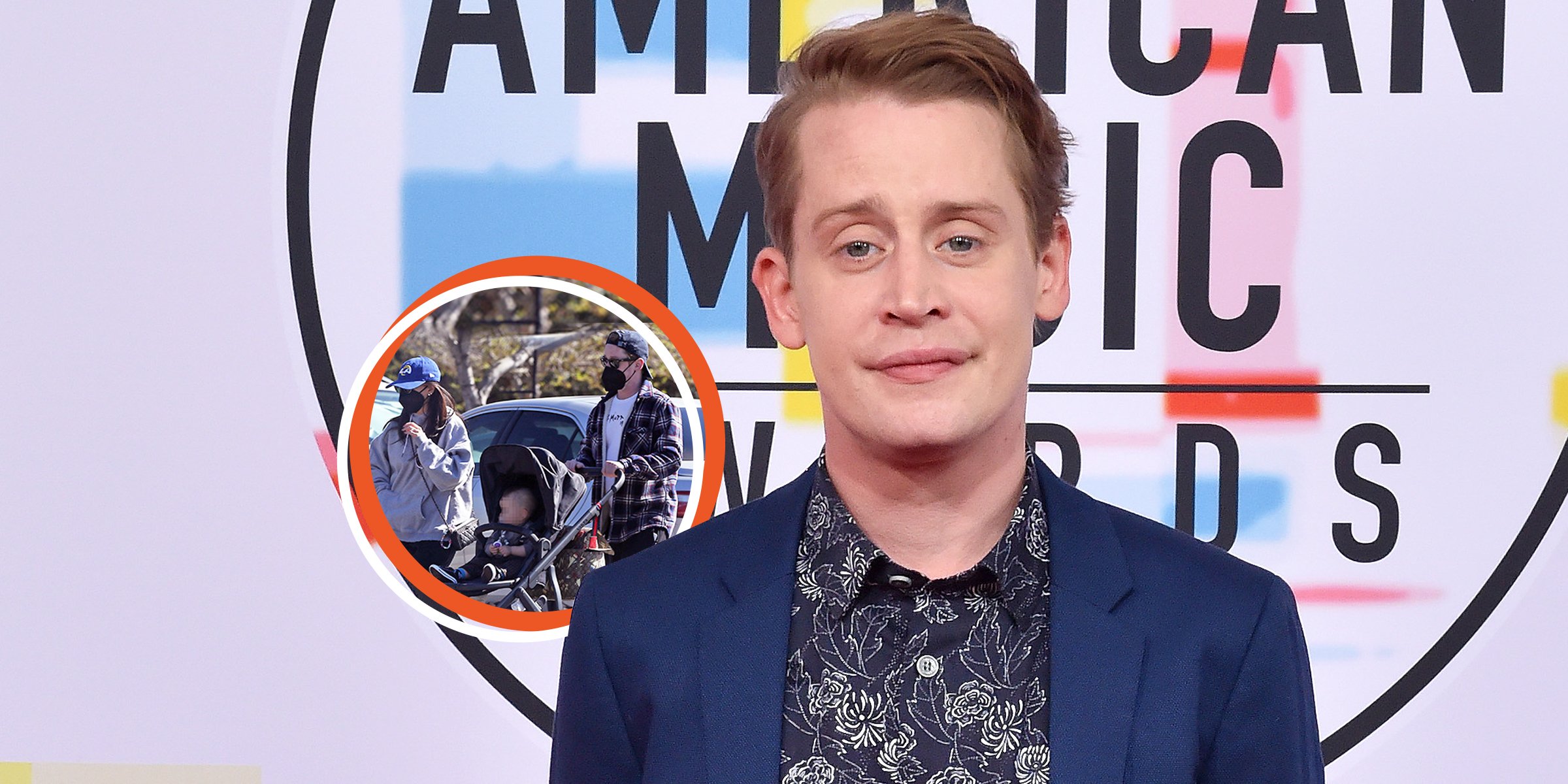 Getty Images - Twitter/Hollywood Life
Macaulay Culkin Is a Doting Dad to His Only Son Whom He Welcomed at 40 & Named after His Late Sister

After suffering a tumultuous childhood under the management of his father, Macaulay Culkin swore to be a better dad to his children once they came along. In 2021, his dream came true after he became a dad to his son, whom he named after his late sister.
Everyone remembers Macaulay Culkin as little Kevin McCallister, who is accidentally left behind when his family dashes off on a Christmas trip. With his childlike wit and guile, he defends his family home and single-handedly stymies two bumbling burglars until the relatives return.
But believe it or not, before he found fame on "Home Alone," Culkin, alongside his siblings, did not want any of it. Culkin inadvertently found himself thrust into the spotlight as a Hollywood dynasty in the making.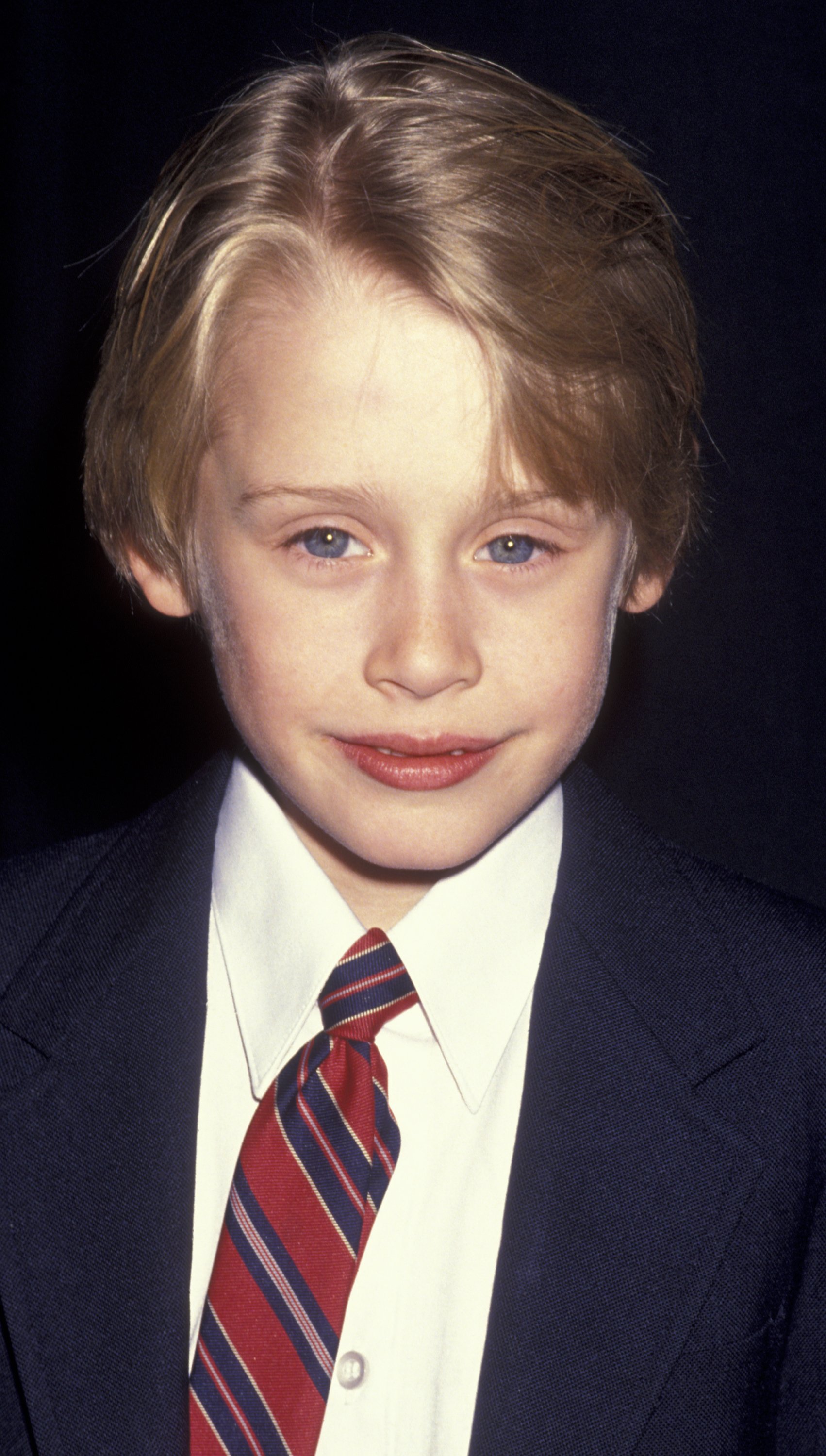 Macaulay Culkin attends 62nd Annual National Board of Review Awards on March 4, 1991 at the Equitable Center in New York City. | Source: Getty Images
Unlike his highly privileged life in "Home Alone," Culkin grew up poor. He was one of seven siblings born to father Kit Culkin, an aspiring actor, and mother Patricia Brentrup, a telephone operator.
Culkin spent his formative years at his family home, a railroad apartment in a tenement building on East 94th Street and Second Avenue in New York City, which was barely enough for two. The apartment had no separating doors except for the bathroom, which had no lock.
The family was so poor that when Culkin landed his first acting gig, Billy Hopkins, the casting director, had to pay for his fare to and from rehearsal. And things kept going from bad to worse.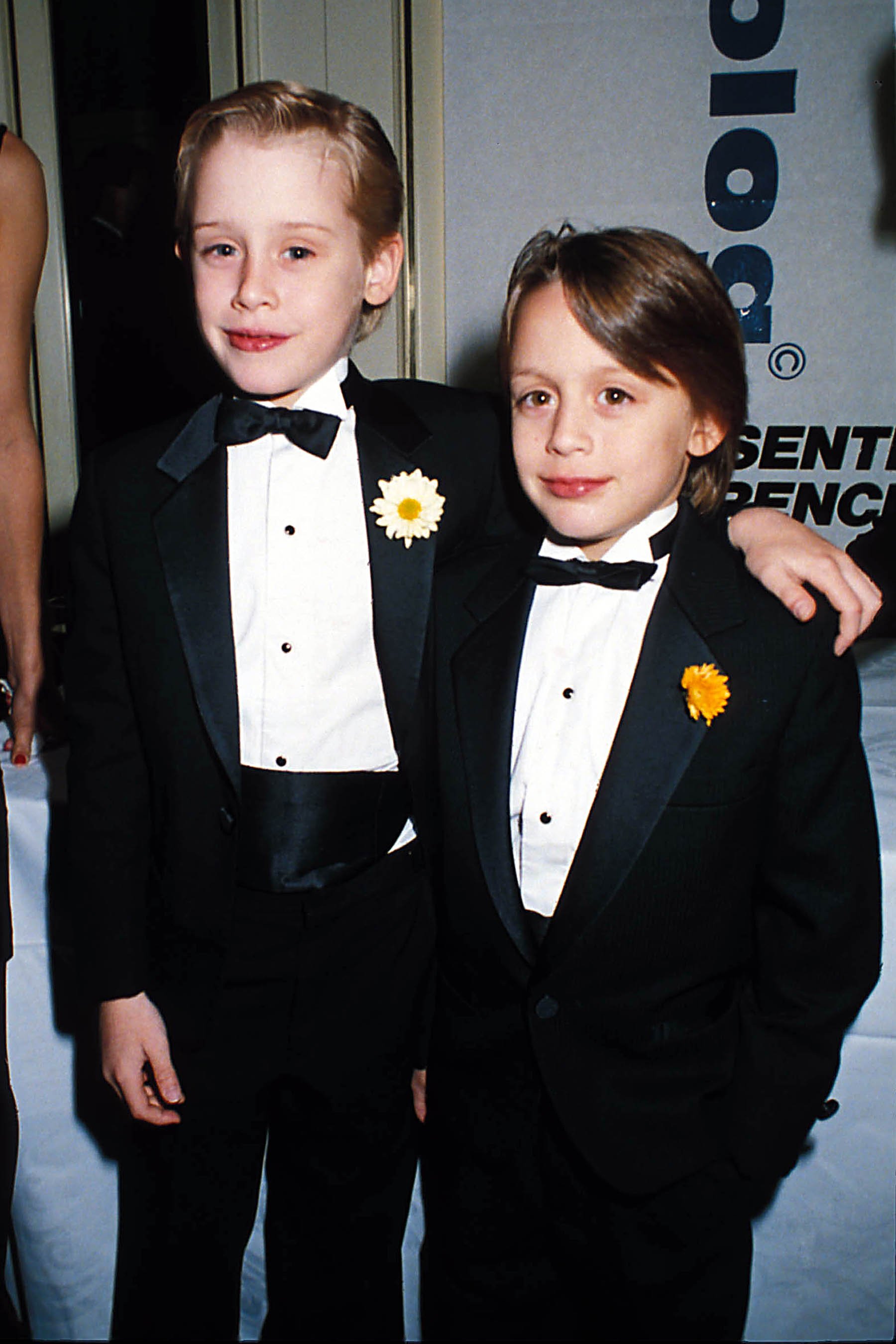 Macaulay Culkin, and his brother Kieran Culkin in 1991 | Source: Getty Images
Even as the young actor started earning roles in Hollywood, his situation at home worsened as his parents separated in 1995. Kit and Patricia had been his career managers all his life, and with their separation came the question of who would continue to manage him.
It also became apparent that instead of fighting for custody of their son, Kit and Patricia were looking to profit from their son's money. Even at a young age, that truth was devastating for Culkin.
After a successful film streak, Culkin earned himself some big bucks, but he would eventually accuse his father of leeching off him and being abusive. At only 15, he sued his parents for £13million and had them removed as his legal guardians, depowering them of any rights to control his career or money. He also retired from acting.
FAILED ROMANCES AND EVENTUALLY FINDING LOVE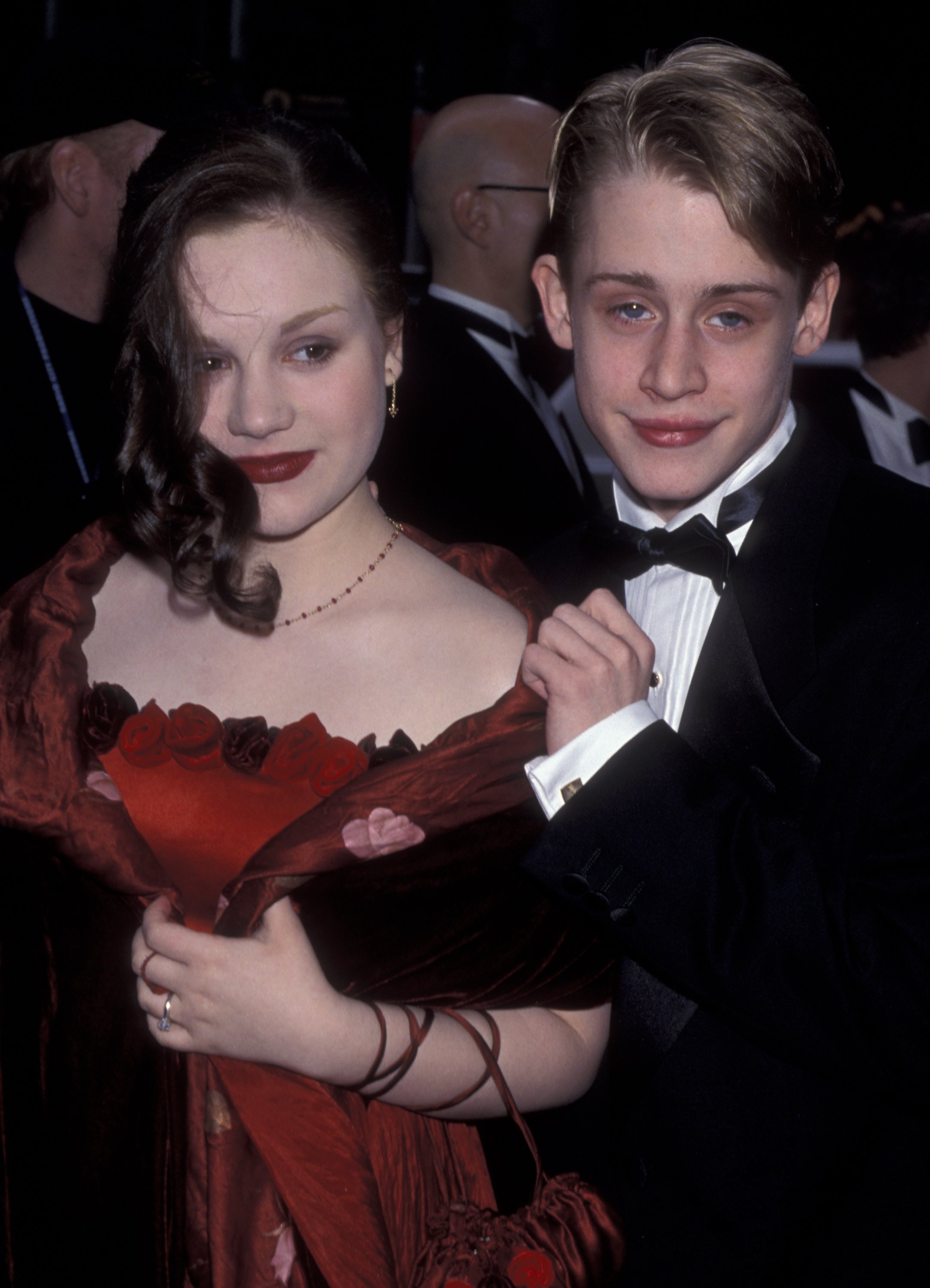 Rachel Miner and Macaulay Culkin attend 52nd Annual Tony Awards on June 7, 1998 at Radio City Music Hall in New York City | Source: Getty Images
After a challenging childhood and quitting acting at 15, he went on to date and married actress Rachel Miner in 1998 at 18. Unfortunately, the union was short-lived, and the pair separated in 2000, finally divorcing in 2002. He then dated actress Mila Kunis for nearly a decade, but that too was unsuccessful, and they later split.
Culkin is one of the most successful child stars of all time, but he also holds the top place for the biggest fall from grace to grass. After "divorcing" his parents in 1995, the actor went through a torrid time, often hitting the headlines for his several arrests relating to drug use and possession.
He also suffered another devastating challenge when his sister Dakota Culkin died in a car accident after she stepped off the curb and in front of a moving vehicle in 2008. She was only 29 at the time of her demise.
LIFE SPARKED NEW COLORS WHEN HE MET BRENDA SONG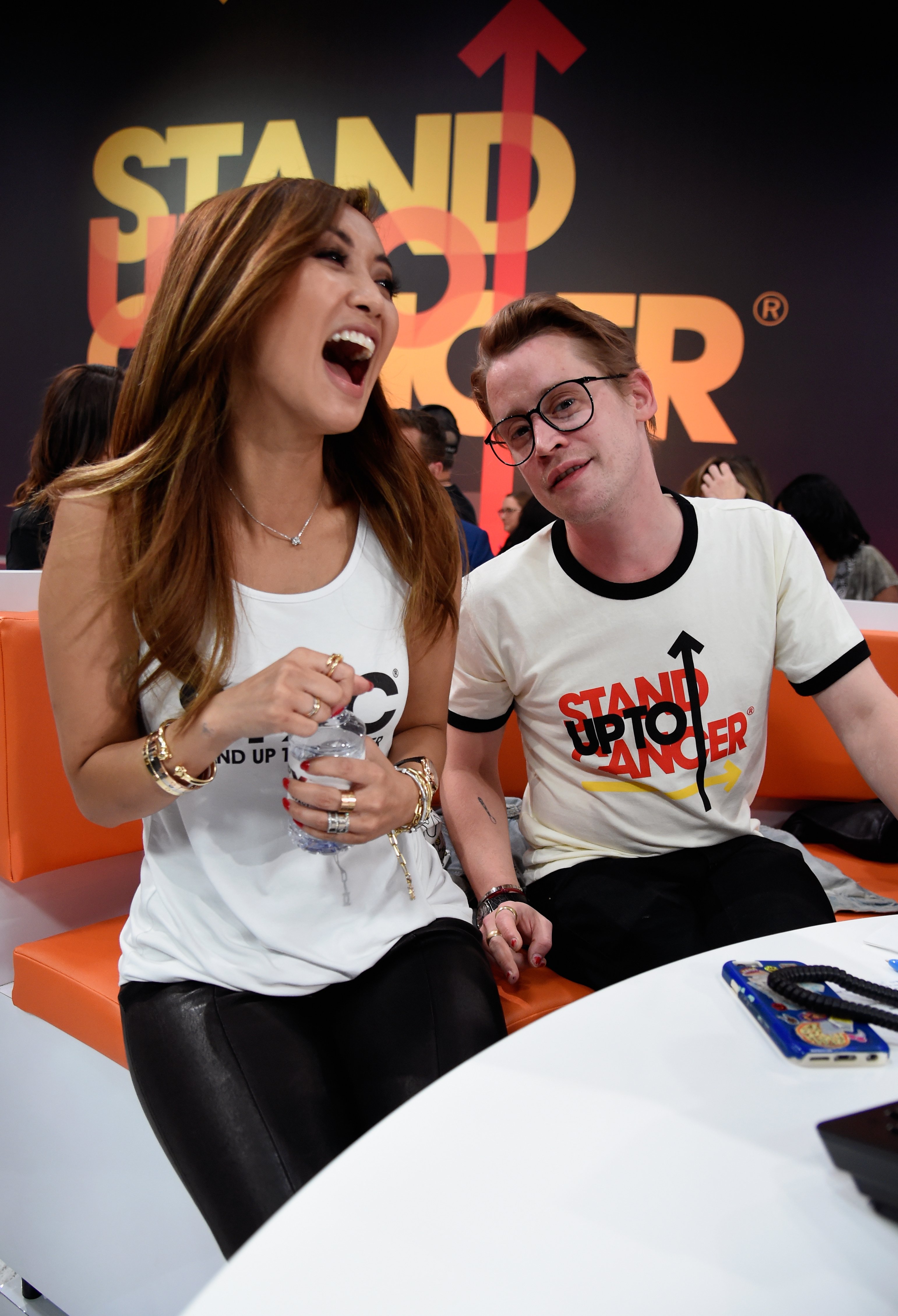 Brenda Song (L) and Macaulay Culkin attend the sixth biennial Stand Up To Cancer (SU2C) telecast at the Barkar Hangar on Friday, September 7, 2018 in Santa Monica, California. | Source: Getty Images
Culkin had been through the wringer for most of his young adult life, and after a series of failed relationships, he did not think he would find love again.
However, when he met "The Suite Life of Zack & Cody" actress Brenda Song, things started looking up. The two met while working on "Changeland" and hit it off immediately, and first sparked dating rumors in July 2017 after having dinner in Los Angeles.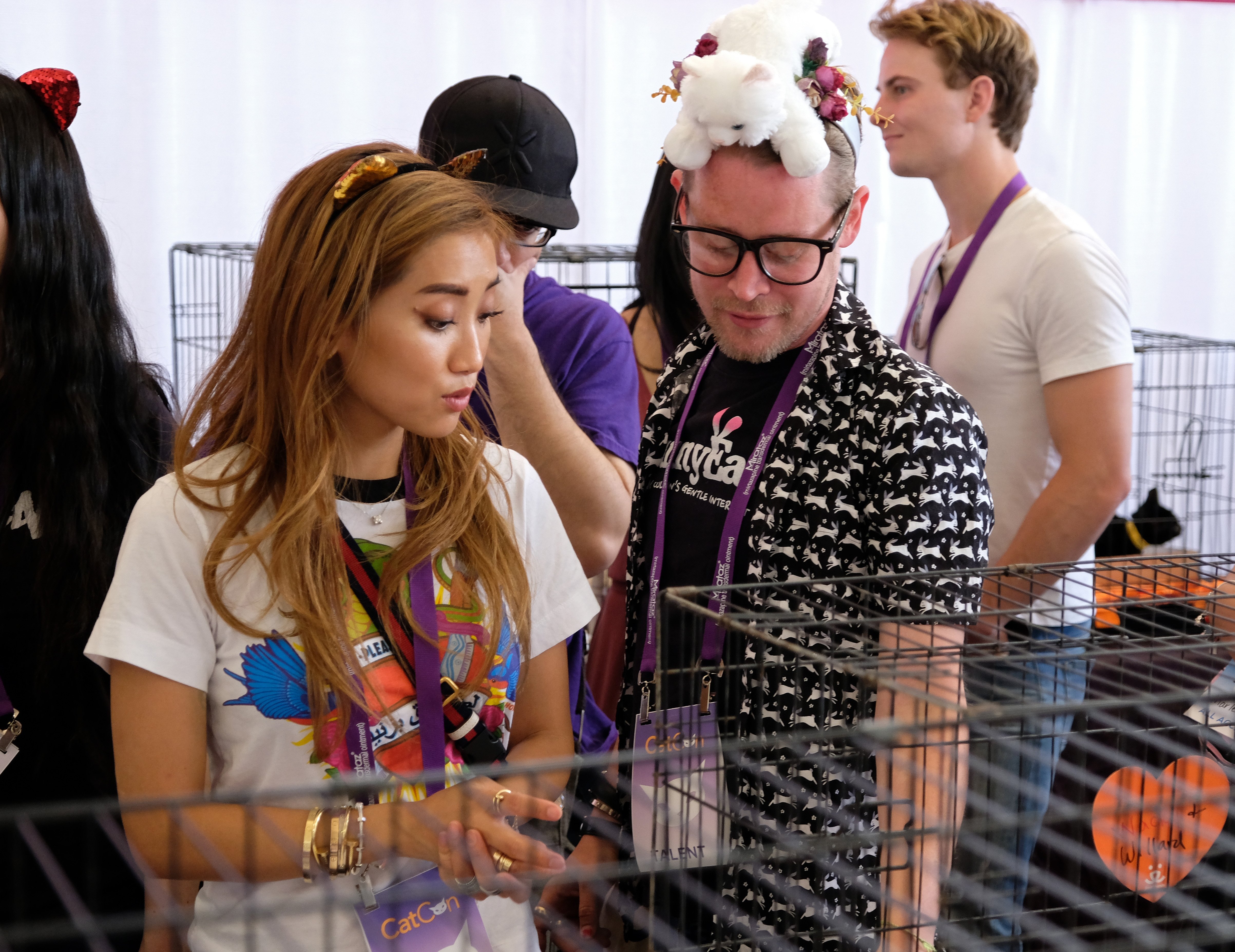 Actors Brenda Song and Macaulay Culkin attend the adoption fair during 2019 CatCon at Pasadena Convention Center on June 29, 2019 in Pasadena, California | Source: Getty Images
A month after their first sighting, Song posted a group photo posing next to the actor. Even though they have kept their relationship low-key over the years, they always serve their fans with tidbits of their romance on social media.
For Culkin's 40th birthday in 2020, Song posted an adorable photo of the lovebirds in matching plaid shirts with their names on the back. She accompanied the image with a cute message as she gushed over Culkin and said she considered herself lucky to have his love.
The two have always been open about one day starting a family, and Culkin noted the same during his appearance on the August 2018 episode of the "Joe Rogan Experience" podcast. He said as Us Magazine reports:
"I mean, we've definitely been practicing. [With] this one, I'm going to have some pretty babies. She's Asian, so I'm gonna have tiny little Asian babies. It's going to be adorable."
WELCOMING DAKOTA
Luckily, the couple's wish to become parents was fulfilled in 2020 when they learned they were expecting their first baby together. They welcomed their son, Dakota, in April 2021.
They gave their son the monicker "Dakota" as a tribute to Culkin's late sister. More than anything he'd ever achieved, Culkin wanted to be a different father to his son than his father was to him. Since welcoming his baby, the "My Girl" actor has been a hands-on dad and enjoys every minute of it.
In February 2022, Culkin and Song were spotted enjoying a stroll together through the L.A Zoo with their son in an upscale black wagon stroller. The laid-back stroll came after the pair announced the news of their engagement in January.
In March, they were again spotted walking through a residential area of Los Angeles, with Culkin and Dakota wearing matching clothes and haircuts.
Culkin spotted an unbuttoned beige denim shirt with a white V-neck T-shirt, paired with navy blue sweatpants and gray sneakers, while little Dakota wore a cute beige cardigan with black pants and tiny black Crocs.
Song opened up about first-time parenting, sharing that she and Culkin were very hands-on and did not have a nanny. She, however, disclosed that her mother was helping around the house. She advised new mothers never to shy away from asking for help, saying:
"Being communicative when you need help is so important. Instead of having set duties, we just feel each other out. I'll be putting my son down and my partner is like, 'Let me feed the animals and get dinner ready.'"
In April 2022, Culkin and Song celebrated Dakota's first birthday and held a party for him at Sesame Place in San Diego. He disclosed that his son had had a wonderful time at his first bash.
Even though it's only been a short while since they had their first child, a source claims that it would not be a surprise if the two conceived again soon. The source claimed:
"They want more than one kid for sure. It can definitely happen soon."
However, the two are currently focused on raising Dakota and could not be happier with their lives. They are also more bent on planning a wedding and getting married before considering baby number two.
Please fill in your e-mail so we can share with you our top stories!