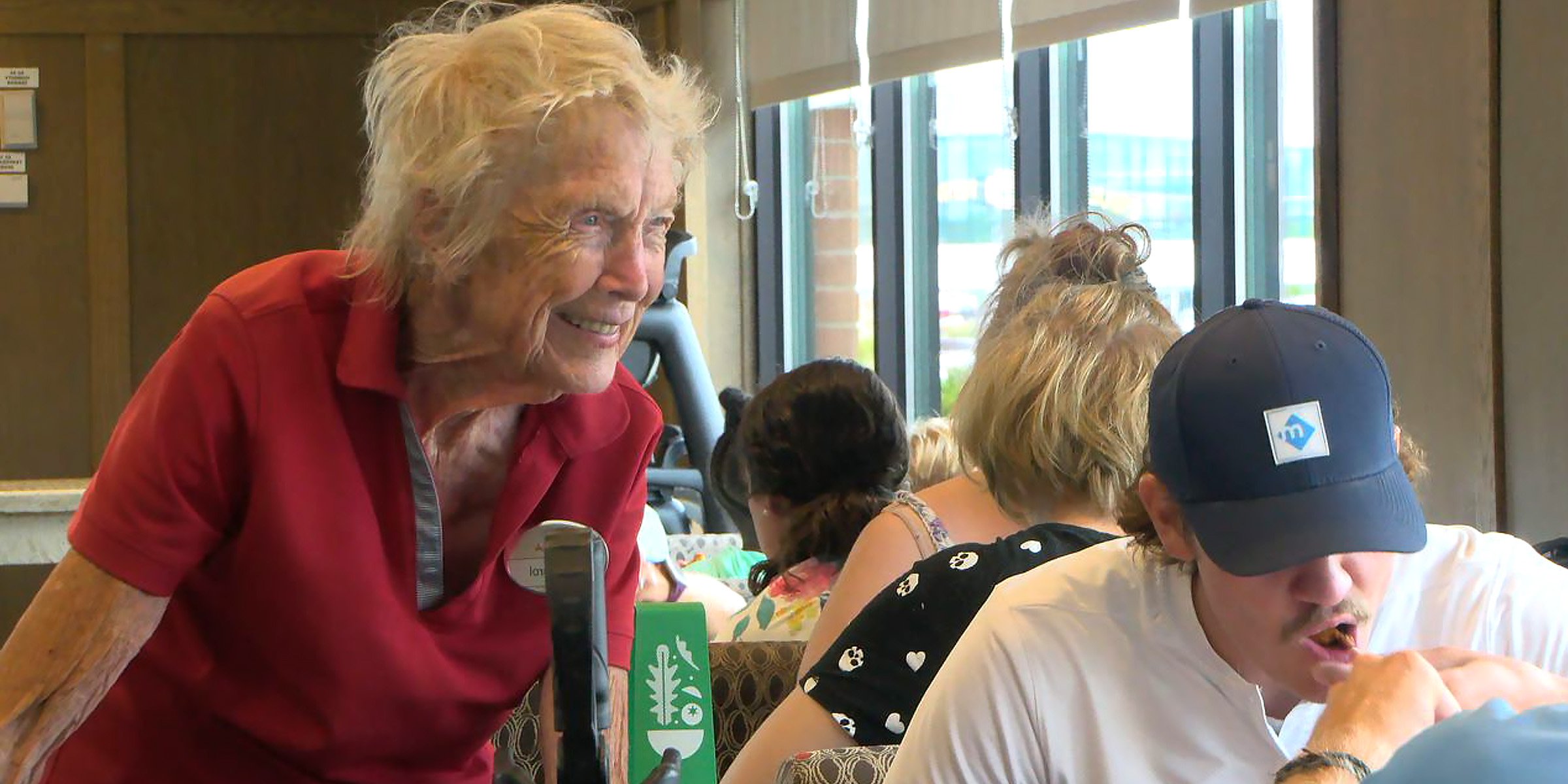 Twitter.com/KOLDNews
99-Year-Old Cincinnati Woman Has Been Working 6 Days a Week for 5 Years, Never Missing a Day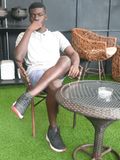 A woman nearing hundred years of age has stunned many with her consistency and good character. The Cincinnati woman works Monday to Saturday and has a day dedicated to her.
Old age is inevitable and usually comes with a lack of strength. People get weaker as they grow older; however, some are blessed with extra strength that carries them into their old age.
A good example of such people is 99-year-old Carol Miller from Cincinnati. Miller is a worker at a Chick-fil-A outlet in Colerain Common. The nonagenarian works six days weekly and is well known around those parts.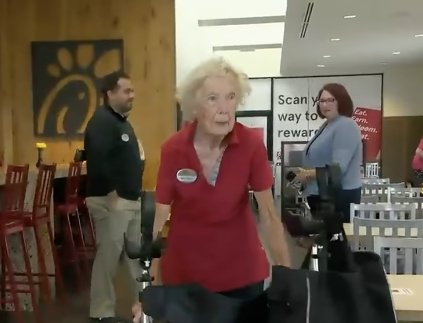 Carol Miller at Chick-fil-A. | Source: Facebook.com/FOX19Cincinnati
Before she got hired at the Colerain Common spot, she used to be seen cleaning up trash around the outer perimeters of the restaurant to remain busy.
After she got the job at Chick-Fil-A, she would walk from home to work every morning while picking up trash she spotted on her walks through town.
Miller did it not because she hoped to please anyone but because she believed it was the right thing to do. So many people noticed her simple act, and in February, the city proclaimed February 10 as "Carol Miller Day."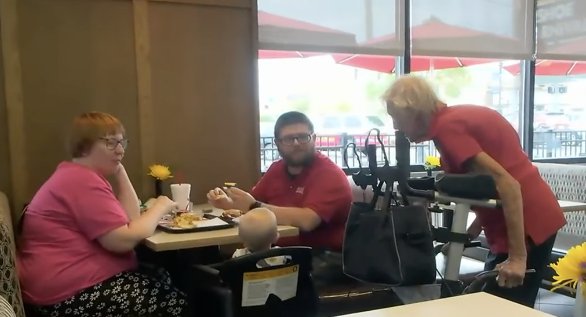 Carol Miller attending to customers at Chick-fil-A. | Source: Facebook.com/FOX19Cincinnati
Marc Osborne, owner of the establishment Miller works in, calls her a model employee and has stated that she is a shining example of what young kids need to be.
Osborne confirmed that Miller always turns up for work without missing a day and always positively affects people visiting the restaurant.
According to Osborne, she is also very clean and always ensures the restaurant is spotless. While many may consider chores like that burdensome, Miller seems to thrive off doing them.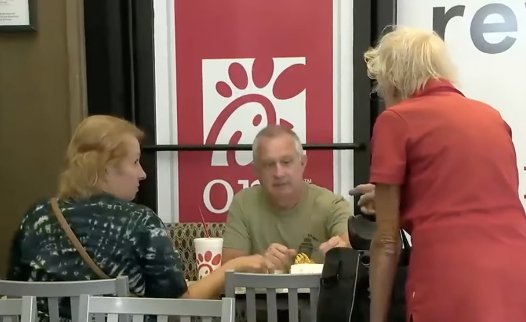 Carol Miller attending to customers at Chick-fil-A. | Source: Facebook.com/FOX19Cincinnati
WHY DOES SHE STILL WORK?
Miller will be 100 years old on December 14, and the fact that she still works has baffled many who wonder from where she gets the strength.
However, Miller has admitted that her work at Chick-Fil-A is the best part of her day, and she has a soft spot for everyone who works or eats there.
The nonagenarian is closest to those she calls "repeaters" because she meets them every time they visit the restaurant. Miller also hopes that it is because of her that they have turned "repeaters."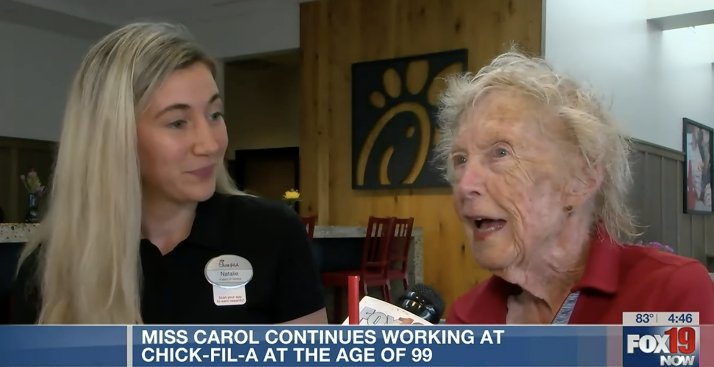 Carol Miller speaking in an interview. | Source: Facebook.com/FOX19Cincinnati
Miller loves the restaurant and her community, so she will continue to keep it clean while putting smiles on the faces of those who come across her at the restaurant. Miller said:
"It's a marvelous community, and I'm grateful to be a part of it."
To celebrate her uniqueness and goodness, Miller's restaurant will be throwing her a party on her birthday on December 14, and they have promised to release updates on the planning soon.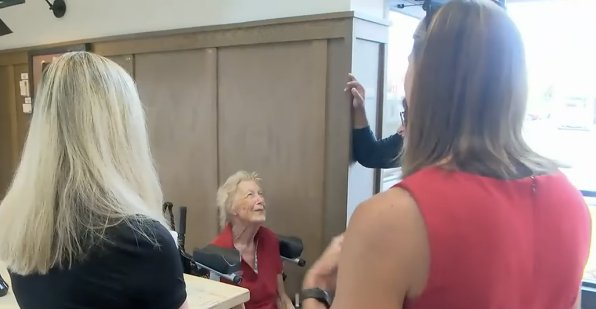 Carol Miller. | Source: Facebook.com/FOX19Cincinnati
HOW PEOPLE REACTED
The story of the energetic Miller has been making rounds on Facebook since it went viral, with many young users astounded by her health and liveliness. Here are a few unique responses:
"Wow, what a blessing at 99 to have this much energy & enthusiasm to still want to work & be sociable."

— (@Marie Sain) August 4, 2020
"Honestly I felt like some elderly people just don't wanna be at the house, that they wanna be social-able."

— (@Dazia Person) August 4, 2020
THERE ARE MORE LIKE MILLER
Crazy as it sounds, Miller is not the only older adult on record known to have been working even though they were in their 90s. A couple of people like her are listed below.
Sophie Salo was 95 years old in 2015 and said at the time that she had no plans of retiring. Like Miller, she said that her relationship with friends, co-workers and customers at Woodland Costco was her source of happiness.
Salo had been working for years, but it was her choice. Not only did she enjoy her time at her post, but she also believed that staying at home would make you mentally slow. Salo had three sons and six grandkids she adored.
When she was not working, she would go to their homes and spend some time with them or go on two-mile walks with her dog. The hardworking lady was well known at the Woodland Costco, and those who knew her loved her.
Salo believes that the secret to being active at her age is not sitting on her couch for too long and eating in moderation. She also warned people to pay attention to greasy food.
Salo was born just after World War 1, which stuns her workmates, who have been known to celebrate her for being such a relic.
MASTANAMMA OF INDIA
Mastanamma was 106 years old in 2017 but was still working, though not as hard as Miller. Mastanamma has been featured on a couple of YouTube videos from a cooking channel named Country Foods, which boasts about 300,000 subscribers.
In the clips, all the ancient lady does is cook, and she never speaks. She first appeared online after her great-grandson shared a video that captured her cooking.
SHIGEAKI HINOHARA
Shigeaki Hinora is a doctor from Japan who was 105 years old in 2017. At the time, he worked for St. Luke's International Hospital in Tokyo and was known to be a philanthropist.
One of the most surprising things about Hinohara is the way he lives. His profile on the Asia Pacific Hospice Palliative Care Network describes him as someone who stays up all night writing.
At 5 a.m., he closes his eyes to grab some shuteye that lasts exactly an hour, after which he gets up, drinks a glass of milk and a cup of coffee, then sets out to accomplish the day's tasks.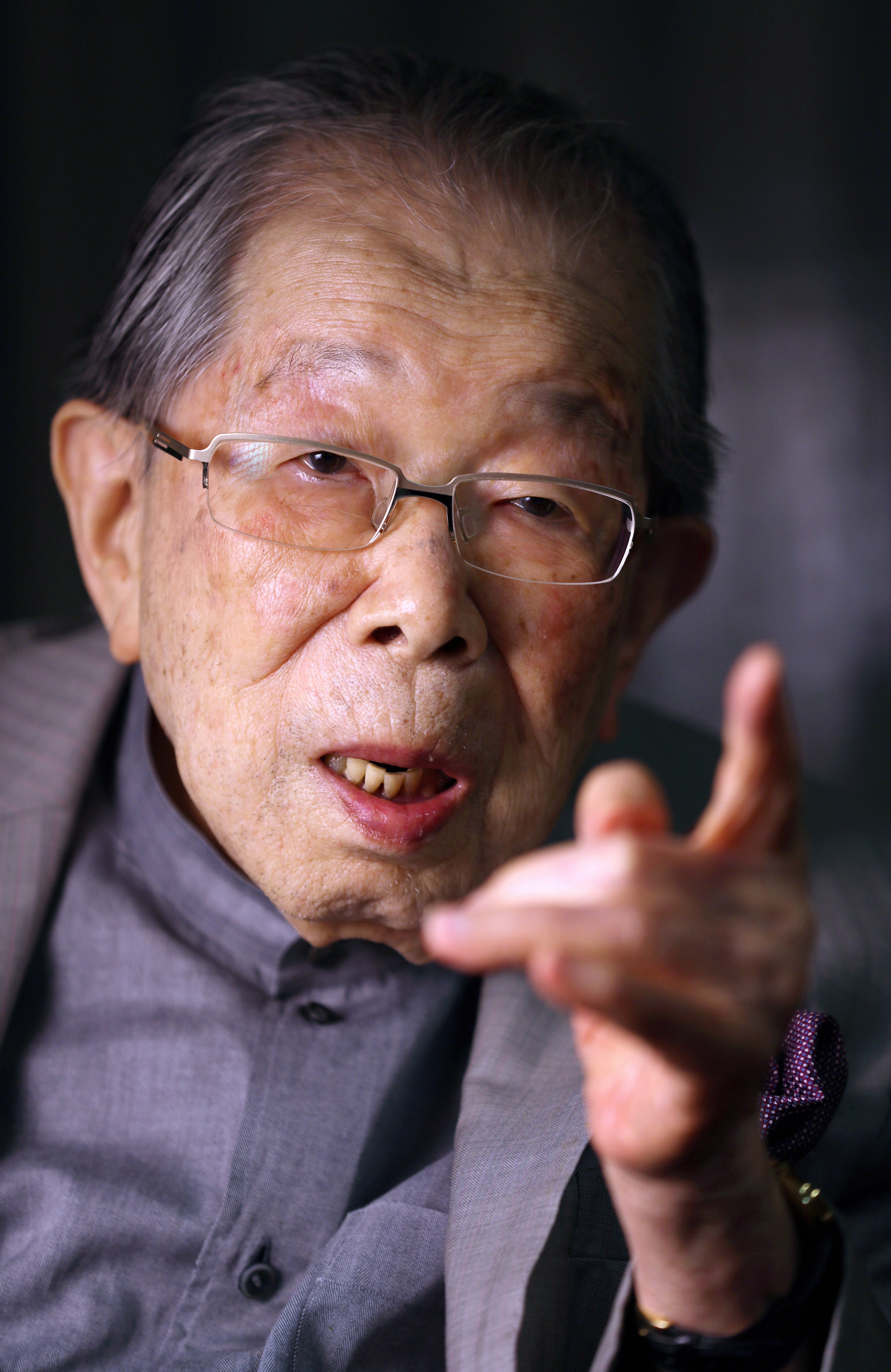 Doctor Shigeaki Hinohara at the Asahi Shimbun interview on November 1, 2010 in Tokyo, Japan. | Source: Getty Images
ALLA LLYINICHNA LEVUSHKINA
As of 2017, Alla Levushkina was an 89-year-old surgeon from Russia who worked full-time at Rayzan Hospital, just south of Moscow.
She is an experienced surgeon who is brought in to operate about four times per week, and she does a great job with the help of an assistant and a sight enlarger.
DAVID GOODALL
David Goodall is a botanist and researcher who received his Bachelor of Science in 1935 and his Ph.D. in 1941 from Imperial College, a section of the University of London. As of 2017, he was 103 years old and worked an unpaid position as an honorary research associate at Edith Cowan University in Perth, Australia.
In 2016, he was urged to work from home because he had to travel for 90 minutes to get to the campus. Ultimately, he was allowed to keep his job because the university helped him get an office on another campus closer to his home.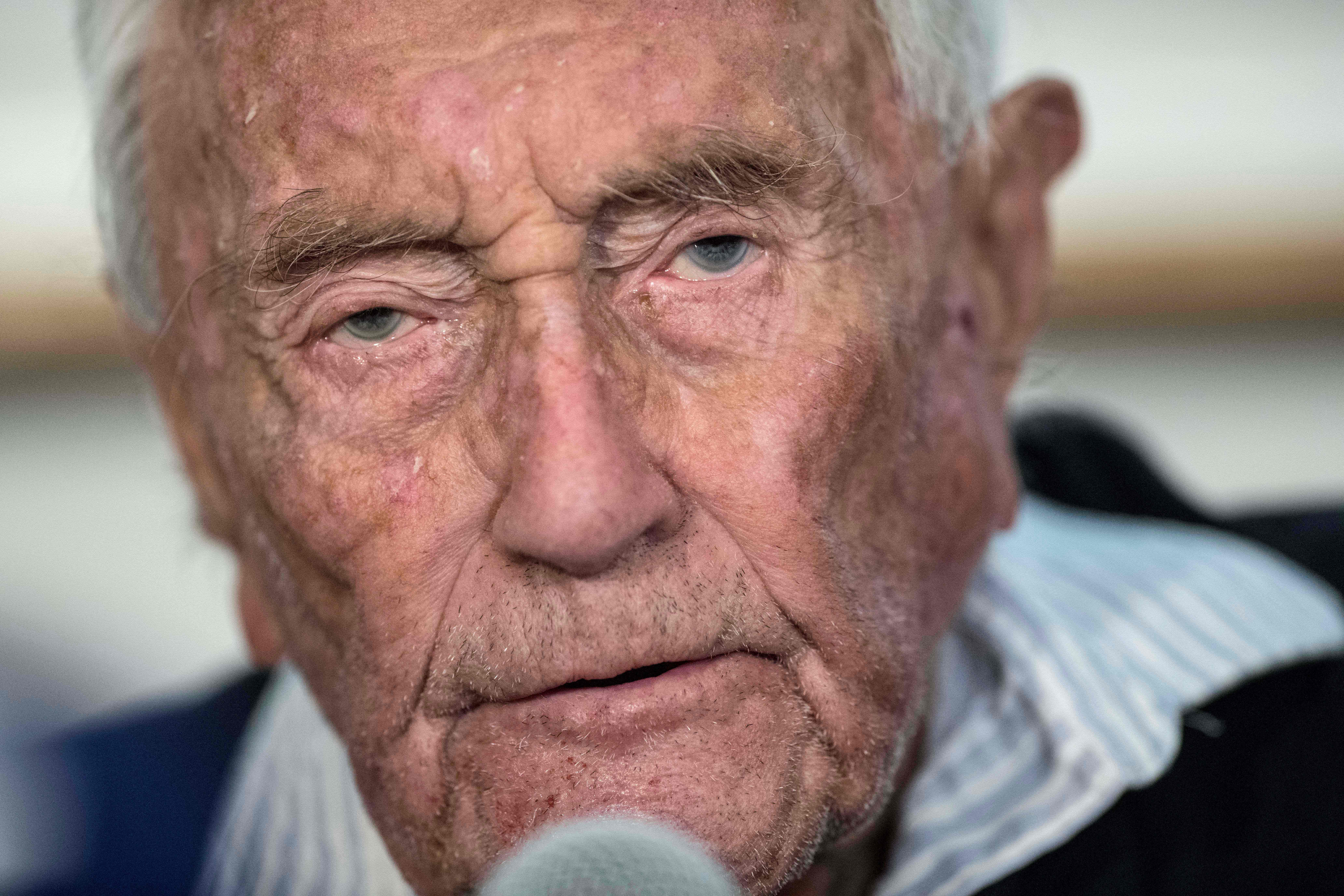 Australian scientist David Goodall during a press conference on May 9 2018, on the eve of his assisted suicide in Basel. | Source: Getty Images
People like Miller, Salo, Goodall, and others who have somehow managed to maintain their vitality even in old age are inspirations to the younger generations. If they have found a way to do it, then so can other young people.
Please fill in your e-mail so we can share with you our top stories!