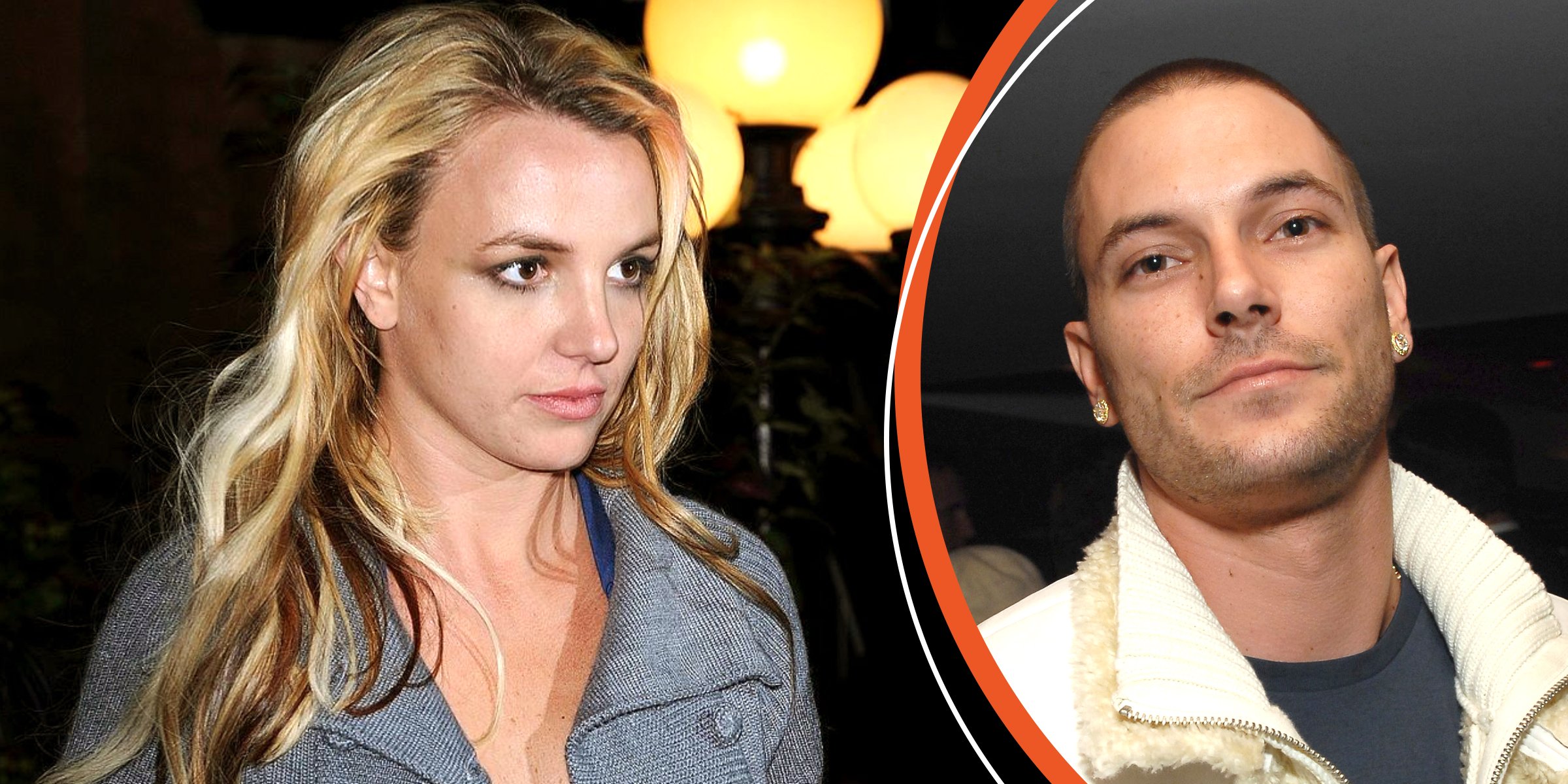 Getty Images
Britney Spears' Ex Who's Raising Her Kids Showed Her Arguing with Sons Then Immediately Deletes Video

Britney Spears and Kevin Federline were once the envy of Hollywood with their whirlwind romance that resulted in a marriage and the birth of two children. However, since their shocking divorce in 2007, the singer's relationship with her kids has gotten worse.
For those who have grown accustomed to the regular feud between Britney Spears and Kevin Federline, one might wonder if the two have ever agreed on anything. Yet, at a time, the two were one of the hottest couples in Hollywood, and things just went severely between them.
Spears and Federline's romance started in 2004 when the musician met Federline, who had worked as a backup dancer for Justin Timberlake. According to Federline, they met at a Hollywood club and felt connected as soon as they set eyes on each other.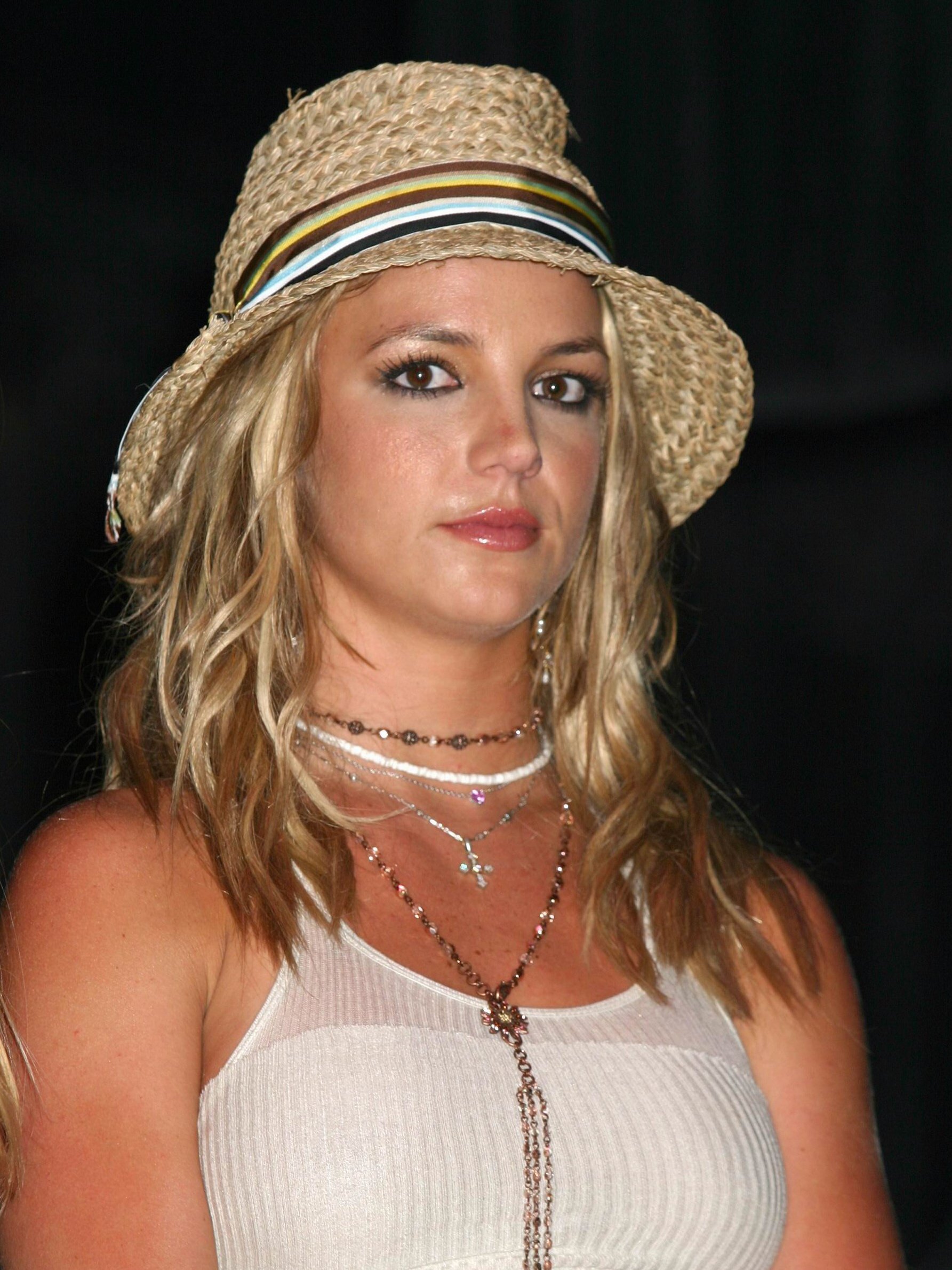 Britney Spears hosts the Q102 Q Concert at the Tweeter Center in New Jersey on May 30, 2003. | Source: Getty Images
The duo quickly began a romantic relationship, and Federline claimed he fell madly in love with her. Everything felt right for the pair, so their marriage three months after they started dating felt like the next sensible step.
Spears, then 22, and Federline, 26, exchanged marital vows in a surprise ceremony in Studio City, California. The original plan was for the wedding to happen a month later, but Spears saw it was becoming too big and just wanted to sneak off and marry her lover.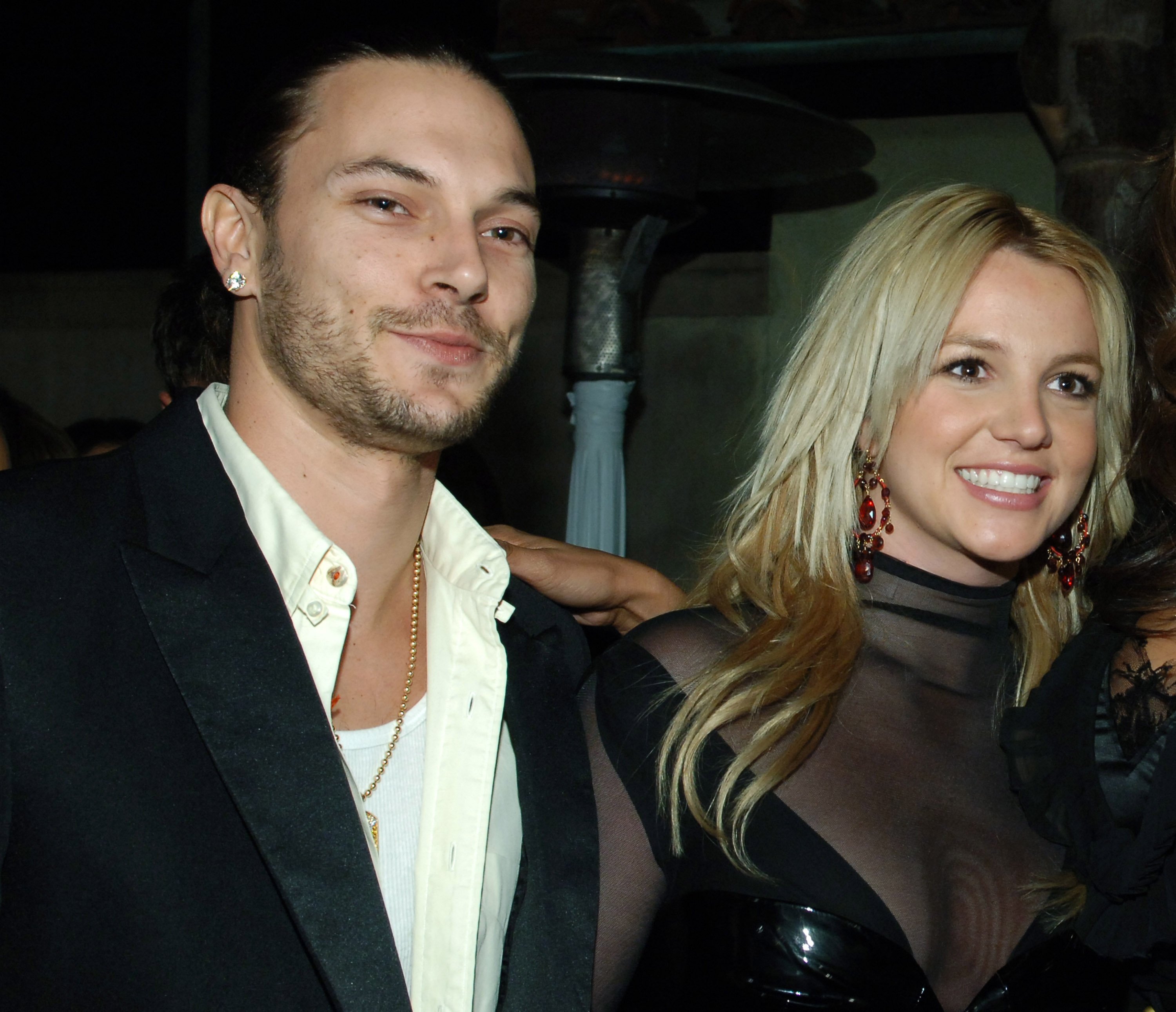 Kevin Federline and Britney Spears during Mariah Carey and Jermaine Dupri Host GRAMMY After Party Sponsored by LG at Private Home in Hollywood, California, United States. | Source: Getty Images
After the marriage ceremony, the new couple settled into a Malibu mansion where they wanted to start their plans of having children.
At the time, Federline was already a father of two, Kori and Kaleb, from his ex-fiancée Shar Jackson but Spears, who did not know what parenthood felt like, wanted to become a mom. Just four days before their first wedding anniversary, the singer welcomed the couple's first child, son Sean Preston.
The couple became parents again in 2006 when they welcomed their second child, Jayden James. However, barely two months after the birth of their second child, Spears surprisingly filed for divorce, citing irreconcilable differences.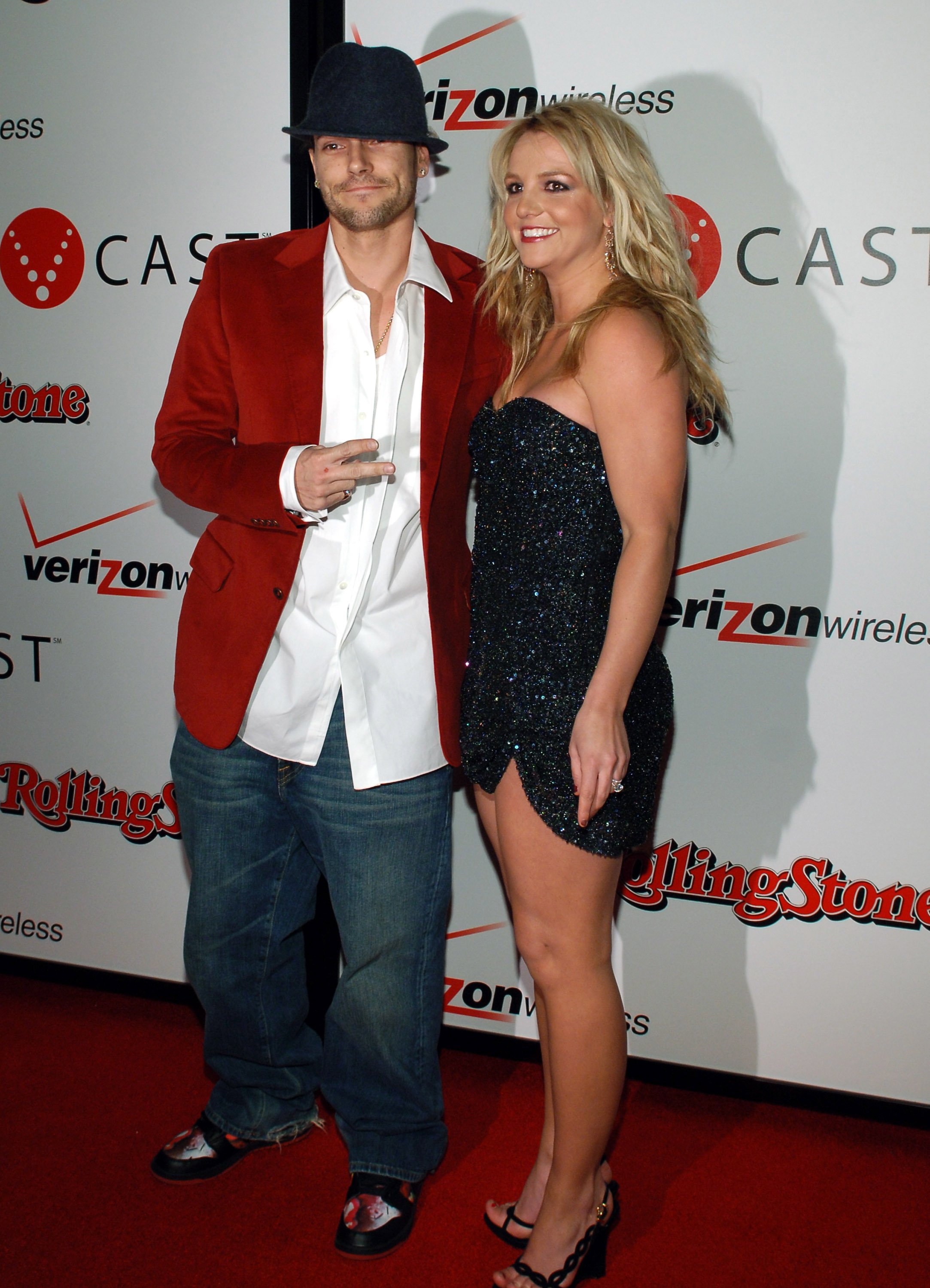 Kevin Federline and Britney Spears during Rolling Stone/Verizon Wireless Pre-GRAMMY Concert with Kanye West - Arrivals at Spider Club in Hollywood, California, United States. | Source: Getty Images
The move stunned many people because not only had the couple just welcomed their second child together; there was no indication of marriage problems between the two.
Just days before the shocking divorce announcement, Federline had given a stunning admission claiming the couple was two opposites attracted to one another.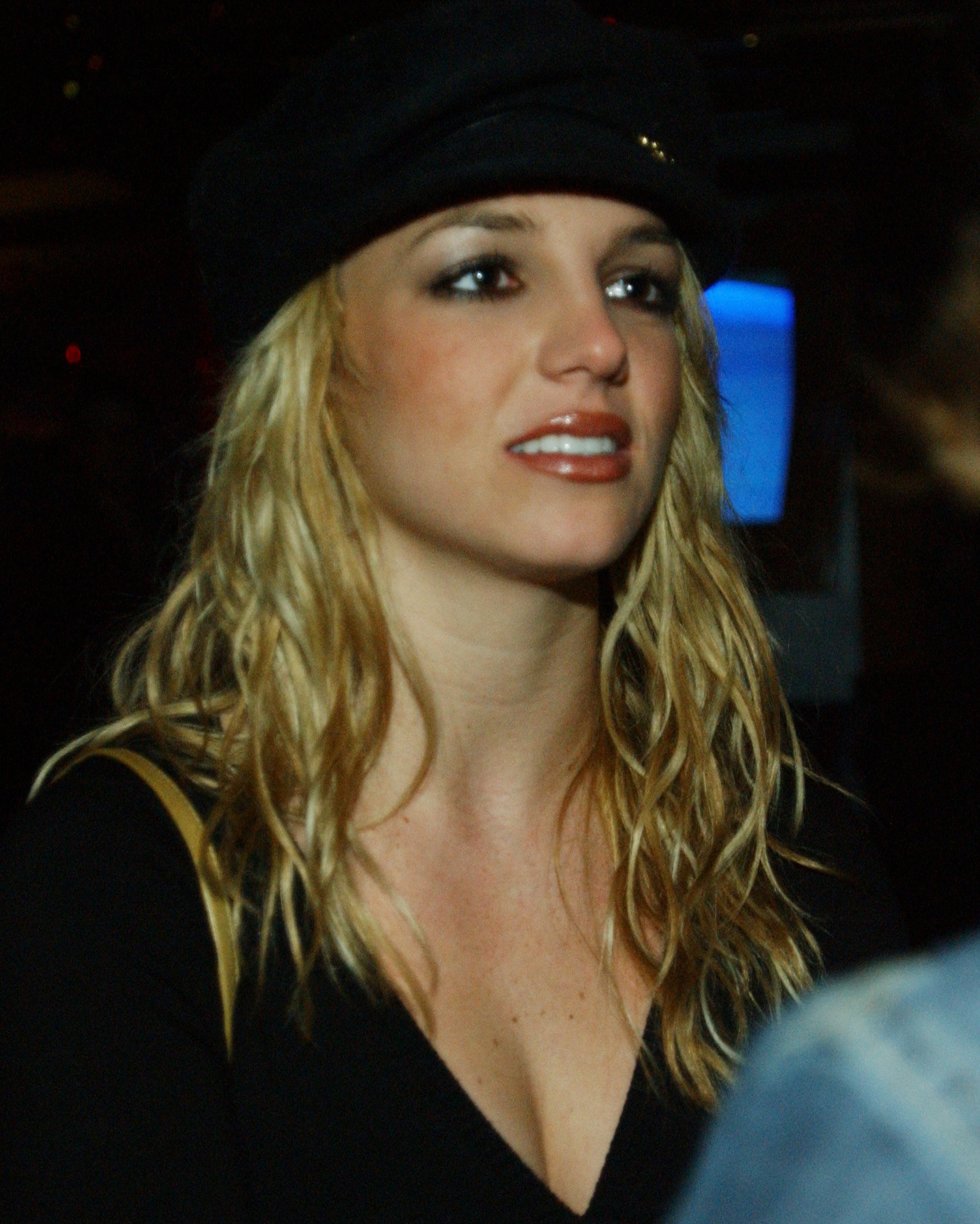 Britney Spears during Party at Planet Hollywood in Las Vegas, Nevada, United States. | Source: Getty Images
He claimed Spears' screams whenever she gets mad only gets him more turned on. The ex-couple eventually reached an agreement in 2007 about their divorce settlement.
They agreed to have joint legal and physical custody of their kids. Still, weeks later, despite the initial agreement, Federline started doubts about the arrangement due to Spears' erratic behavior.
Around this time, the singer started rehab at "Promises" in Malibu, staying for four weeks. Finally, their divorce was finalized in July 2007, which was also when her financial assets were entered into a court-ordered conservatorship by her father, Jamie Spears.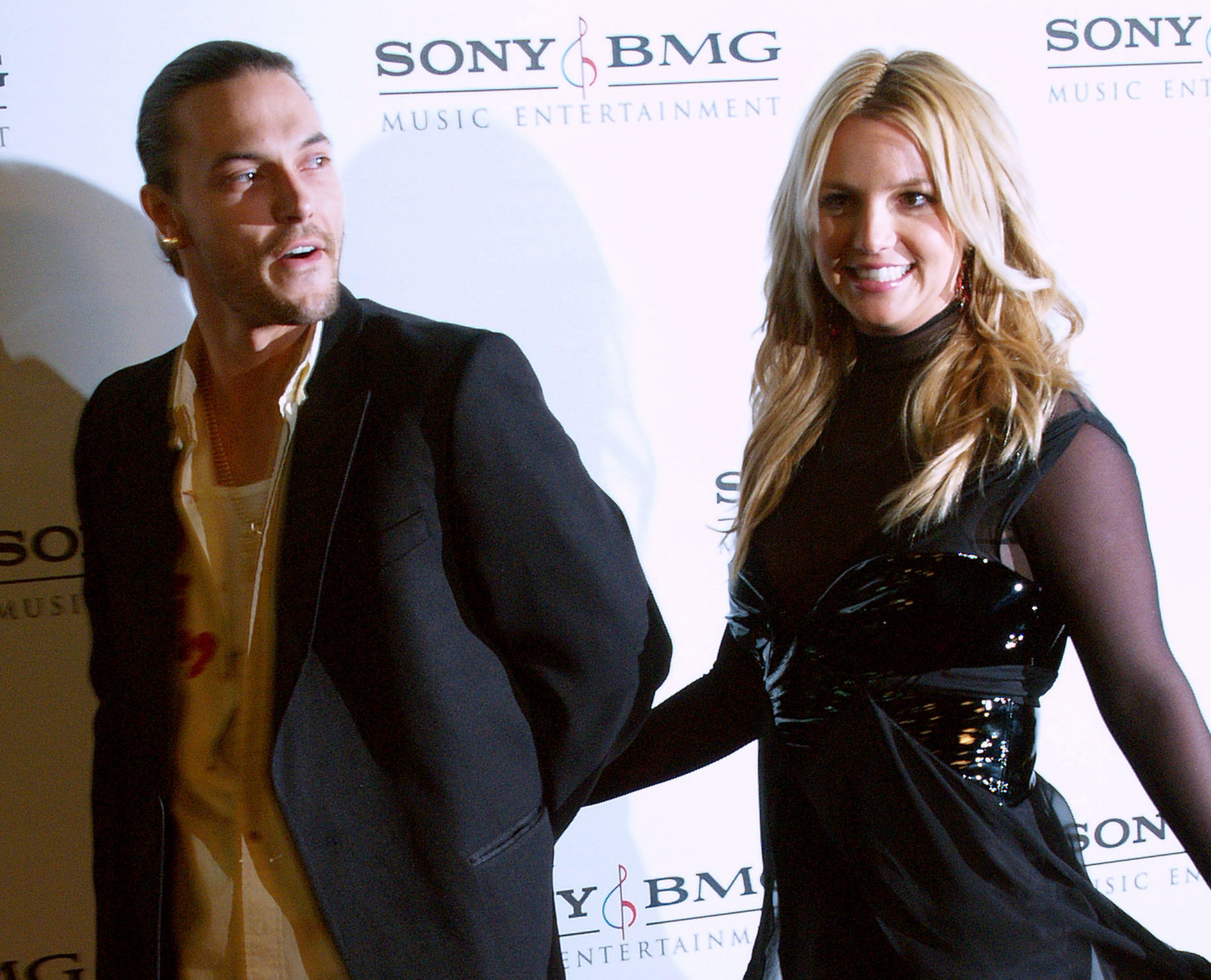 Kevin Federline and Britney Spears during 2006 Sony/BMG GRAMMY After Party at Roosevelt Hotel in Hollywood, California, United States. | Source: Getty Images
However, despite their frosty relationship, Spears and Federline co-parented their kids amicably for years, and the latter even lauded the singer for being an excellent mother.
He also noted that the two meet up once in a while, and it's good for their kids to know that their parents still had a good relationship.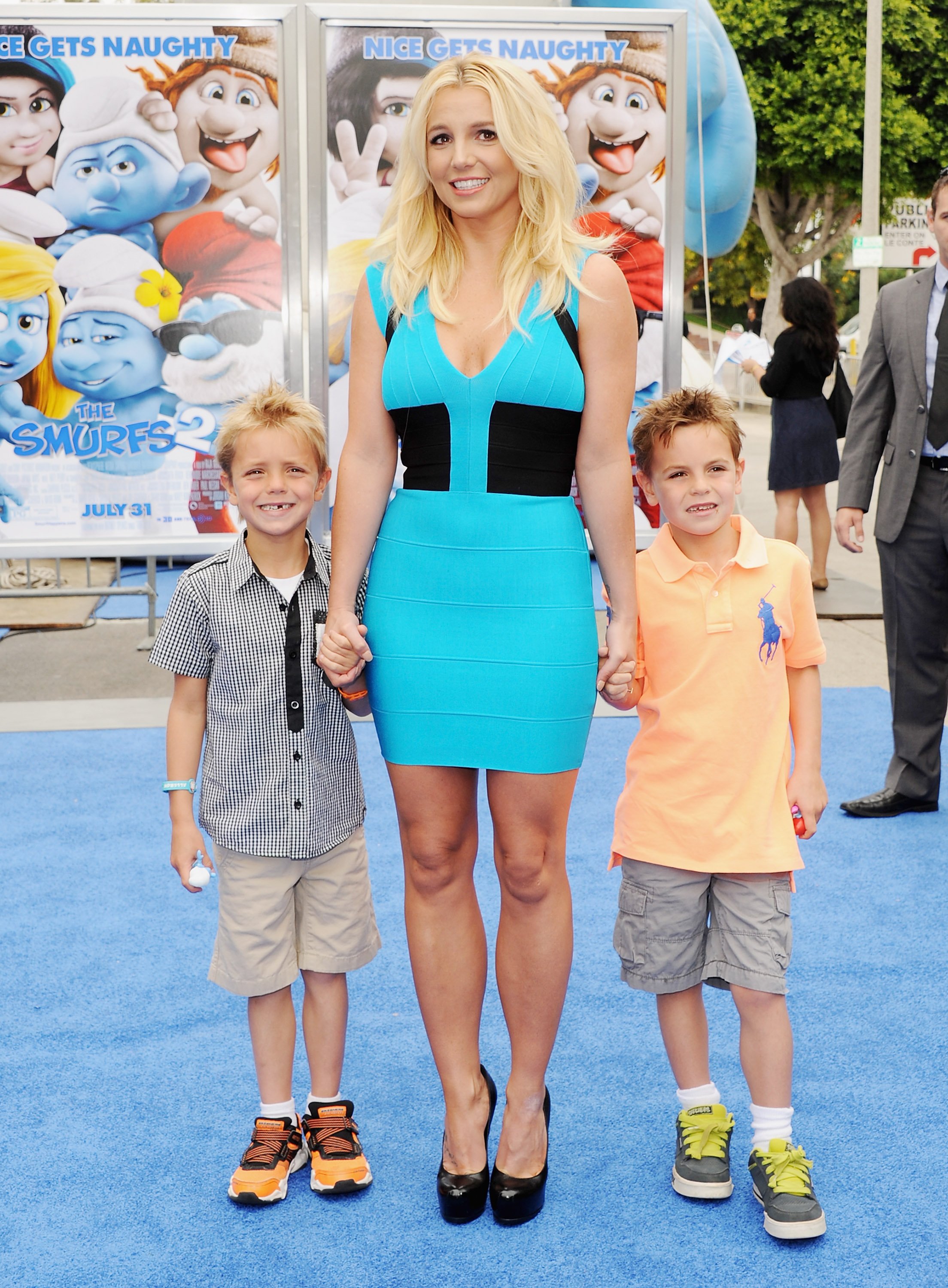 Britney Spears, son Sean Federline, and son Jayden Federline arrive at the Los Angeles Premiere "Smurfs 2" at Regency Village Theatre on July 28, 2013, in Westwood, California. | Source: Getty Images
In 2015, the former dancer also noted that time had helped their relationship and that being with partners who made them both happy also helped; Federline had married Victoria Prince, and Spears was dating Charlie Ebersol.
Surprisingly, their relationship turned frosty again in 2018 when Federline requested more child support than he had been getting for years.
The former dancer claimed he makes less than one percent of what Spears does, and according to his lawyer, the reasonable thing was for him to get more money since the kids stay with him.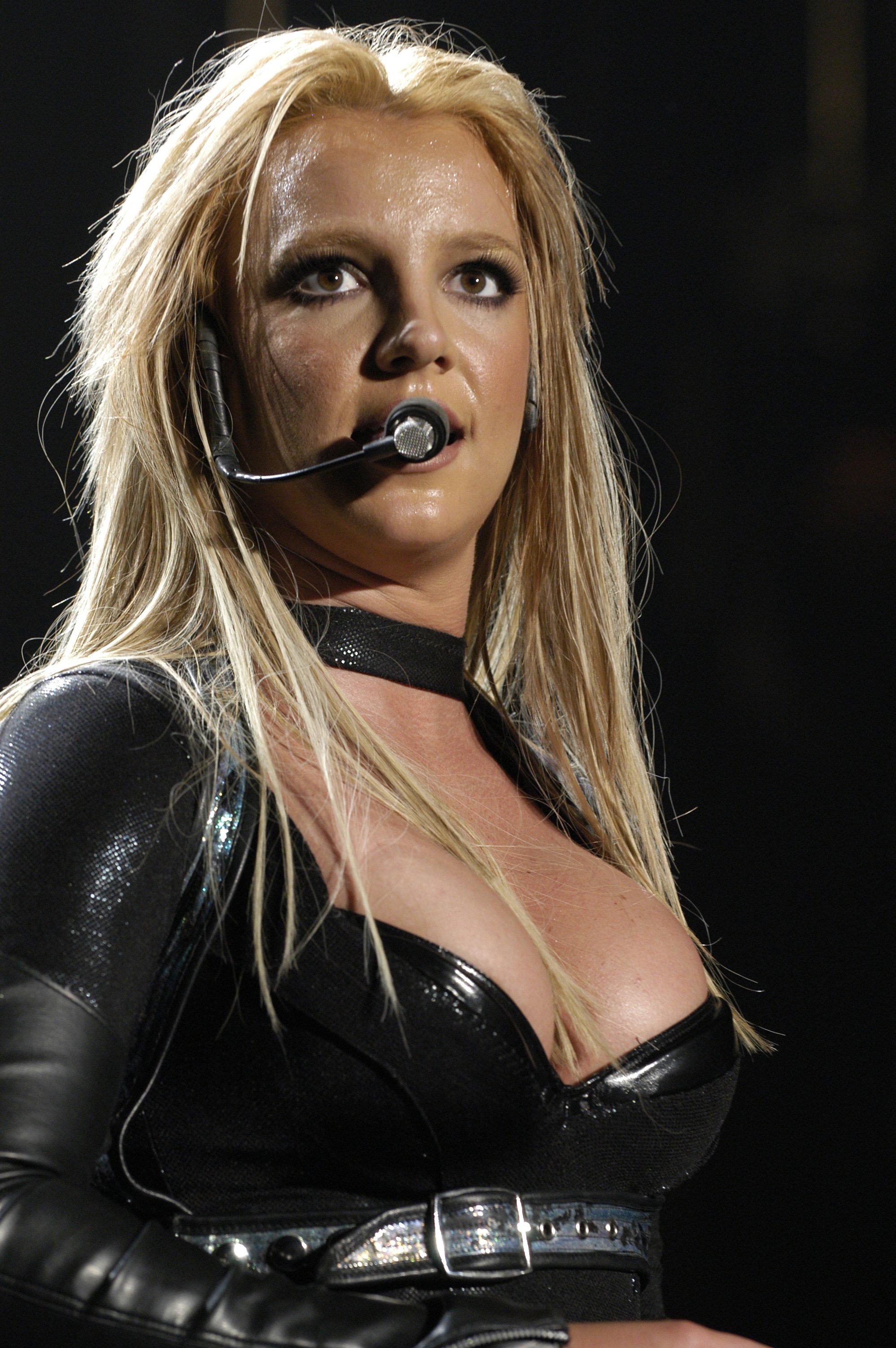 Britney Spears live in der Olympiahalle, Muenchen, on May 25, 2004. | Source: Getty Images
Eventually, Spears gave in to his demands agreeing to pay thousands more in child support monthly. Nevertheless, just a year later, the ex-couple adjusted their custody agreement. In the previous one agreed in 2018, Spears and Federline shared 50 percent each of unsupervised custody.
However, in the new custody agreement, Spears would get 30% of unsupervised custody of her children while Federline would get the remaining 70%.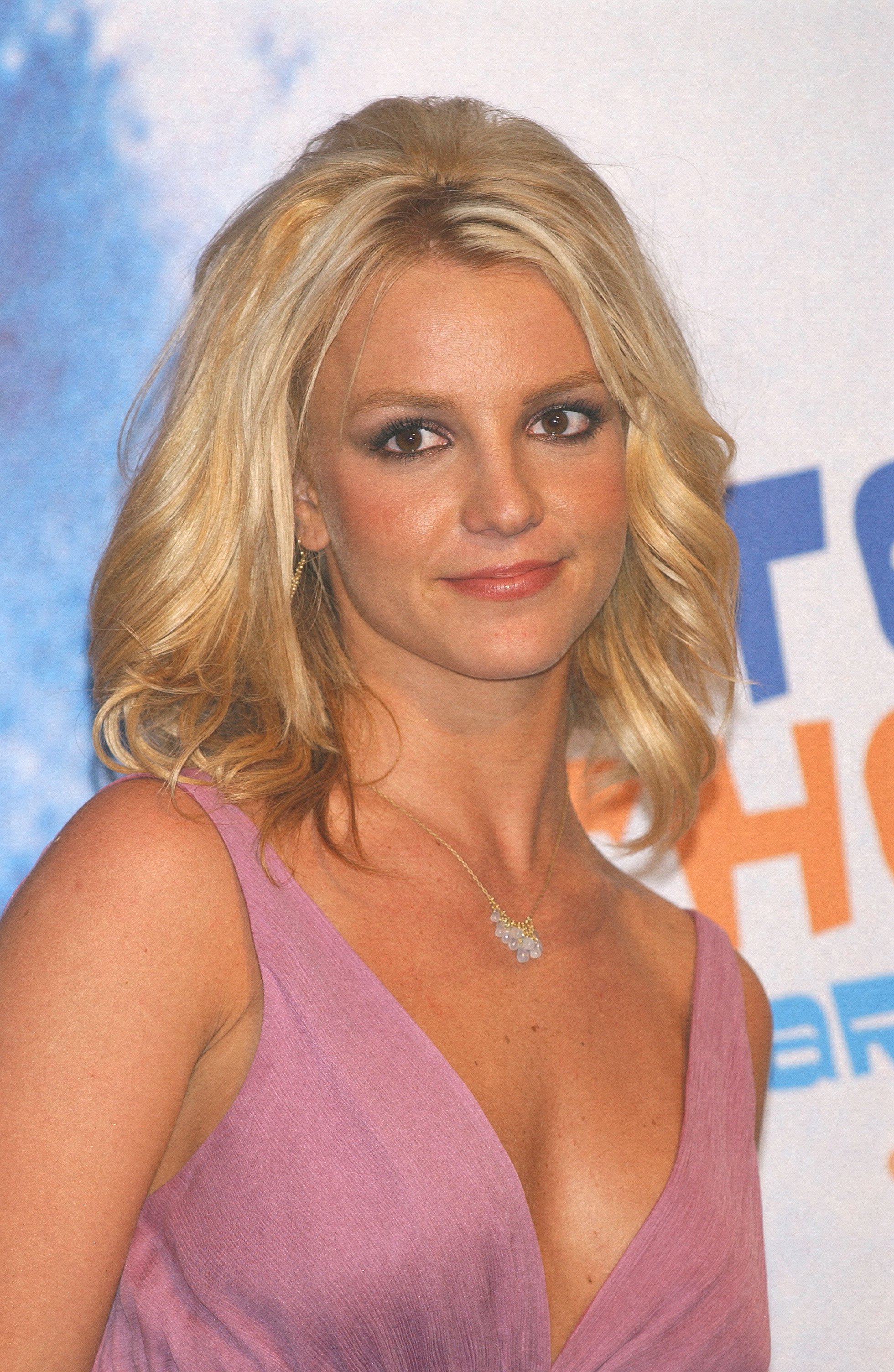 Britney Spears in the press room at The Teen Choice Awards 2003. | Source: Getty Images
As the couple's kids grew, they spent much time with their mother, accompanying her on tour and visiting her during her Las Vegas residency.
Mother and sons also loved playing in the pool, visiting a chocolate factory, or going on vacations in Hawaii. However, in 2021, the singer spoke out about how her relationship with her sons was not as good as before.
Spears claimed that as her sons were now teenagers, she had decided to respect their wishes since the kids had not been coming to see her like before.
FEDERLINE CLAPBACK AT SPEARS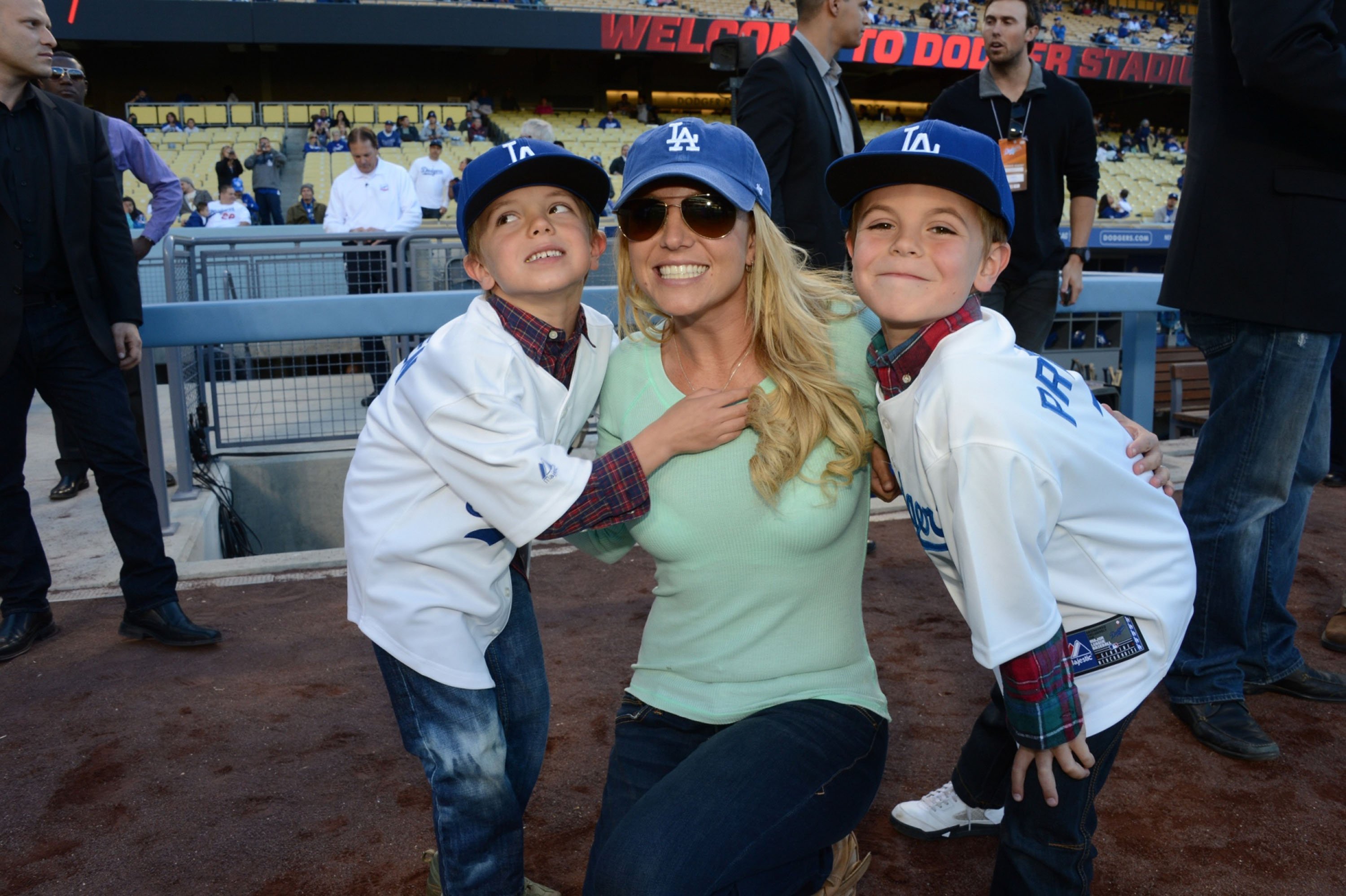 Britney Spears poses with sons Jayden James Federline and Sean Preston Federline during a game against the San Diego Padres at Dodger Stadium on April 17, 2013, in Los Angeles, California. | Source: Getty Images
After years of not commenting on the relationship between Spears ad their sons, Federline revealed in an interview that the singer's kids chose not to see their mother for many months.
According to him
:
"The boys have decided they are not seeing her right now. It's been a few months since they've seen her. They made the decision not to go to her wedding."
Federline claimed the kids stopped going to see their mother due to the explicit photos the singer shares on her social media. He also declared that Spears being under conservatorship by her father saved her.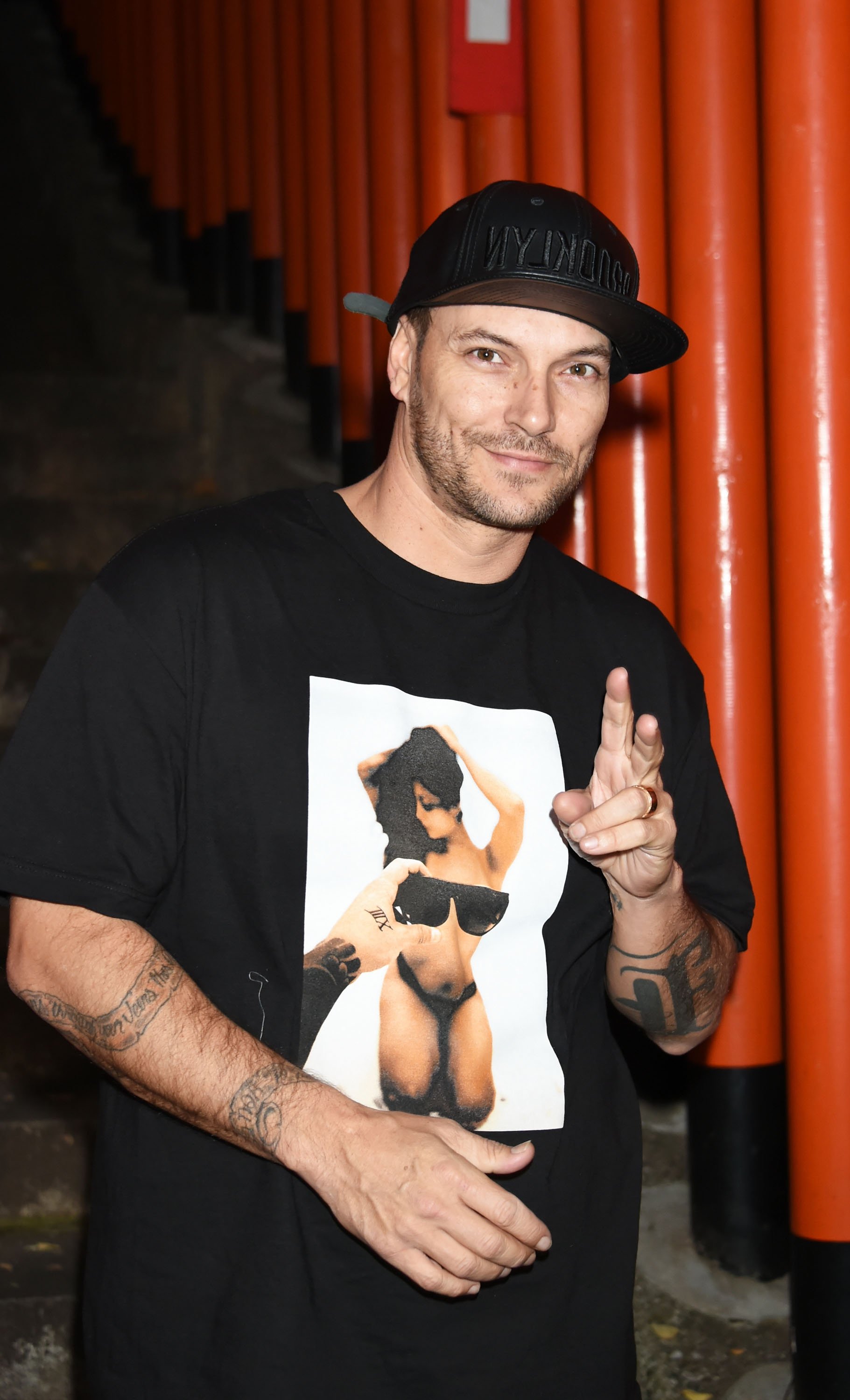 Kevin Federline visited Hie Shrine on October 26, 2015, in Tokyo, Japan. | Source: Getty Images
Afterward, Spears took to her Instagram to label the comments made by Federline very hurtful. She noted that issues like that should have been discussed privately and should not be as public as hr ex-husband made it be.
Spears explained that she was always looking forward to seeing her kids but grew frustrated when they would walk to their room and lock the door whenever they came around.
The singer claimed she would even lead her kids in devotion, asking them to read from the Holy Book and talk about it, which was why they stopped visiting her.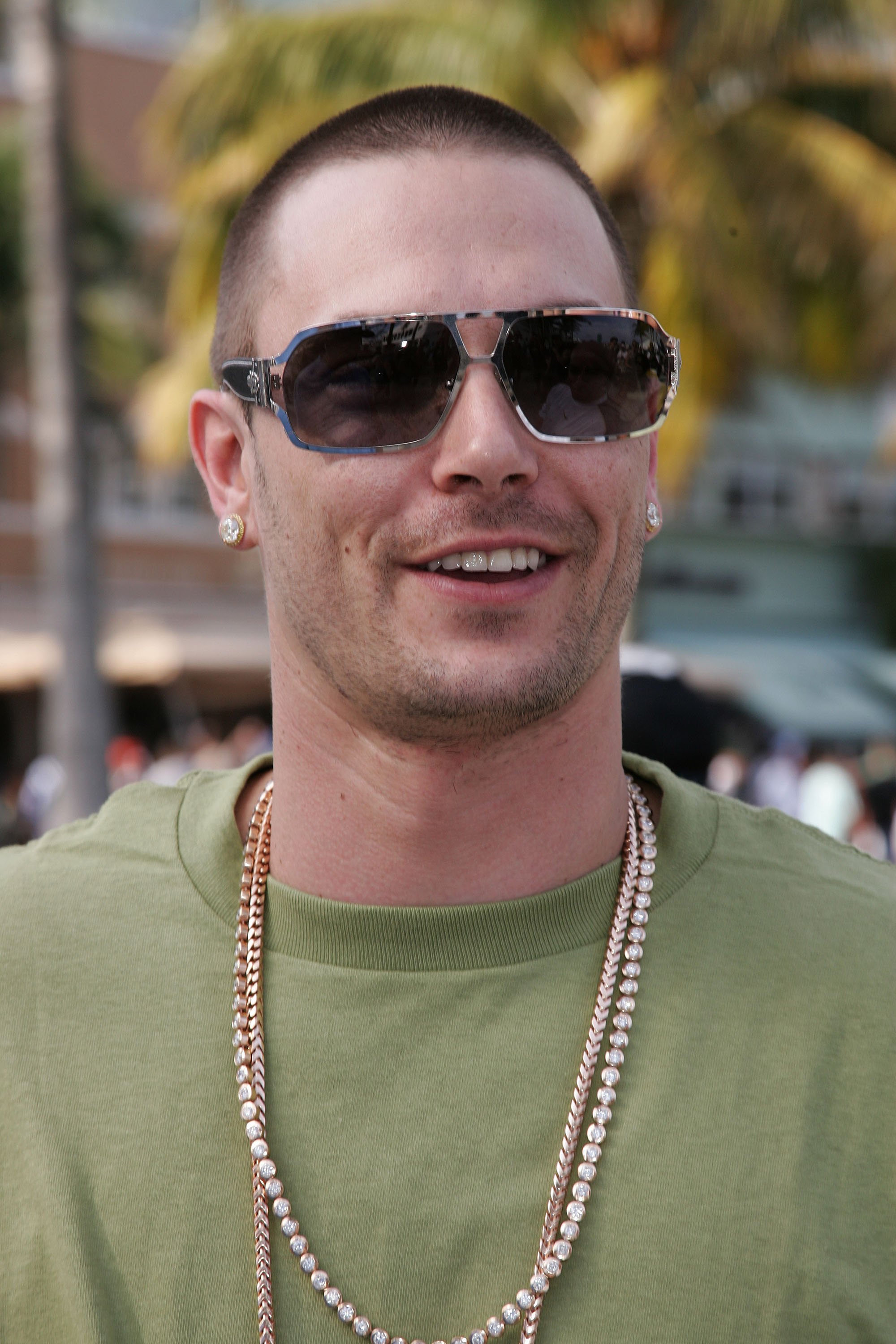 Kevin Federline during Celebrity Sightings In South Beach - February 2, 2007 at Streets of South Beach in Miami, Florida, United States. | Source: Getty Images
After her post, Federline took to his social media to post three old videos showing Spears arguing with her children. He captioned it:
"I can not sit back and let my sons be accused in this way after what they've been through. As much as it hurts us, we decided as a family to post these videos."
He further explained that was not the worst of it and that the lies had to stop because he hoped their kids would grow to be better than this. However, after a while, he deleted the videos but not before they were seen by thousands of Spears' followers who jumped to her defense.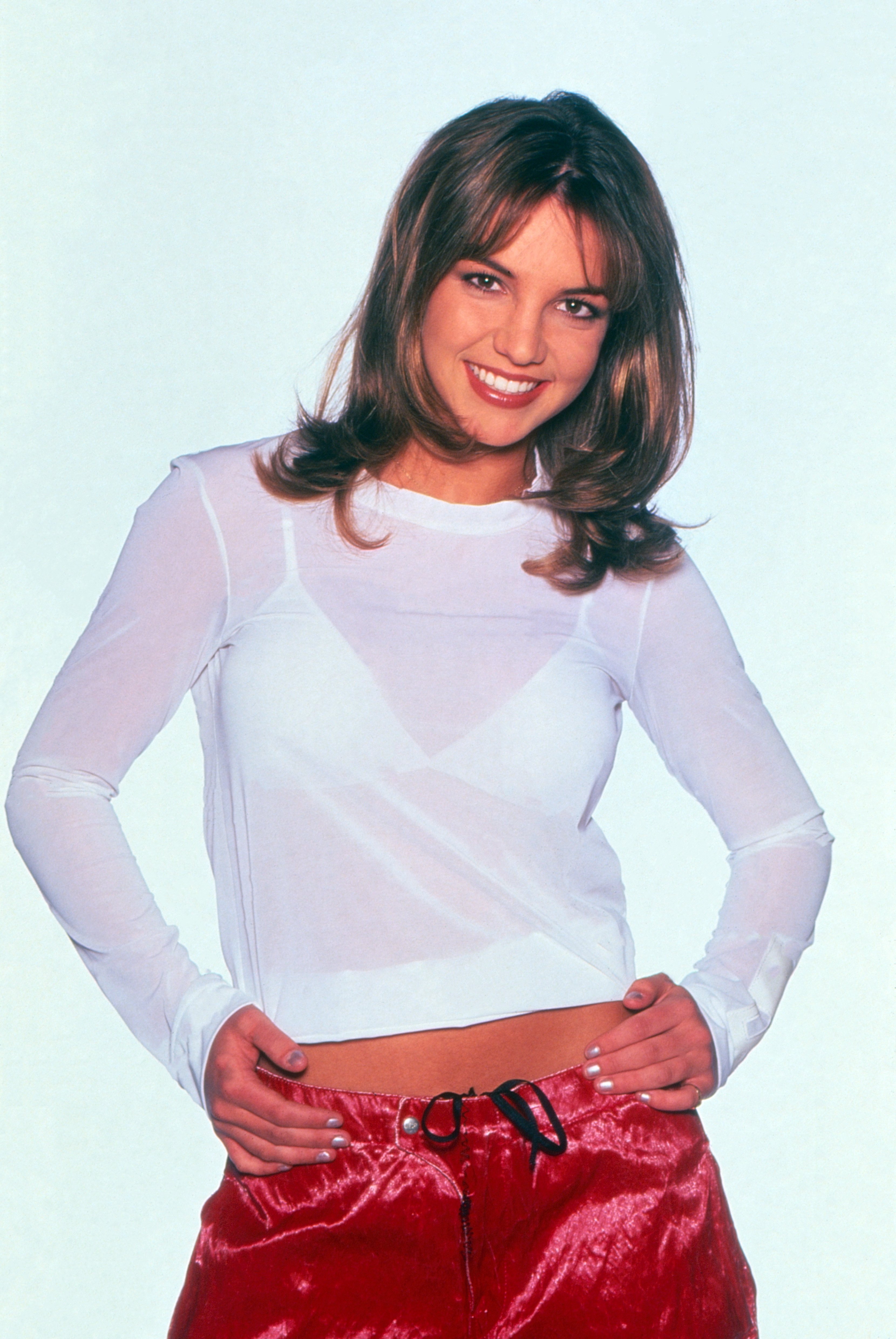 Britney Spears during a promotional photo shoot in Munich, Germany, 1999. | Source: Getty Images
They claimed the singer was just trying to be a mother, and Federline's aim in posting the video was just to set her up as a bad person.
Although there has been no indication that Spears and her kids have reconciled, one can only hope the singer and her sons would find their way back to each other.
Please fill in your e-mail so we can share with you our top stories!