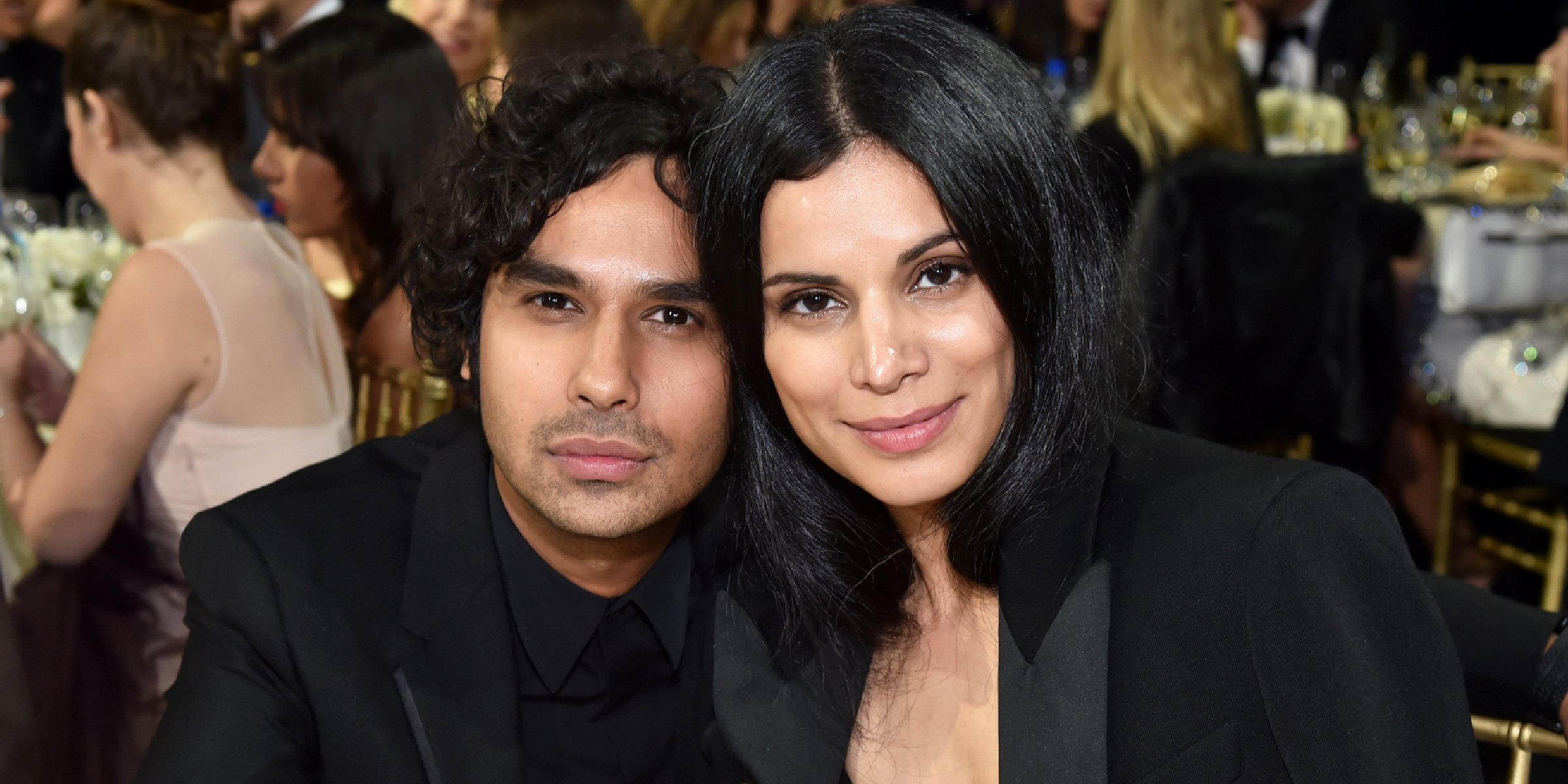 Getty Images
Who Is Neha Kapur? Kunal Nayyar Thought His Future Wife Was Way Out of His League When They First Met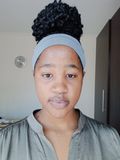 Neha Kapur and Kunal Nayyar are big and loveable names in the entertainment industry who lead successful life together. Although they preferred to keep their relationship outside the limelight, their careers' accolades precede them.
Kunal Nayyar is an England-born actor who later moved to New Delhi, India, when he was four years old. In 1999, he moved to Portland, Oregon, in the U.S., to graduate with a business degree at the University of Portland and a master's in fine arts.
During his university years, he participated in stage productions with the hope of making new friends. In 2007 he landed his iconic role as "Raj Koothrappali" in the beloved sitcom "The Big Bang Theory." Two years later, he met the love of his life, Neha Kapur.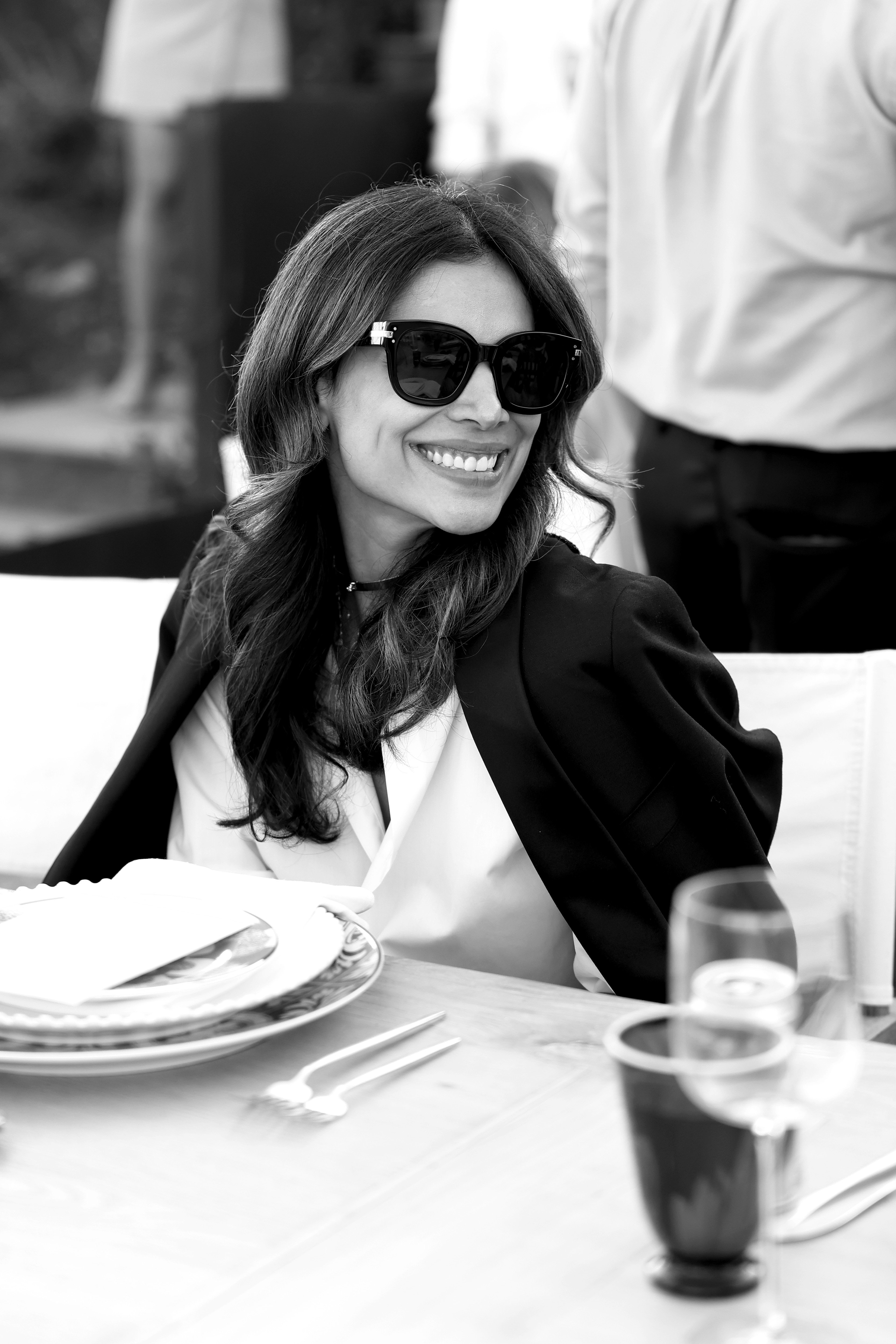 Neha Kapur at the WSJ. x Mytheresa Event in Malibu | Source: Getty Images
WHO IS NEHA KAPUR?
Neha Kapur was born and raised on March 31, 1984, in New Delhi, India, and has experience as a classical dancer from childhood. She is a model, former beauty queen, actress, luxury brand designer, and owner.
Kapur said during an interview that she is fond of her native home in New Delhi. She believes that it is a place that gives one freedom and space, as it is "more naturally inclined."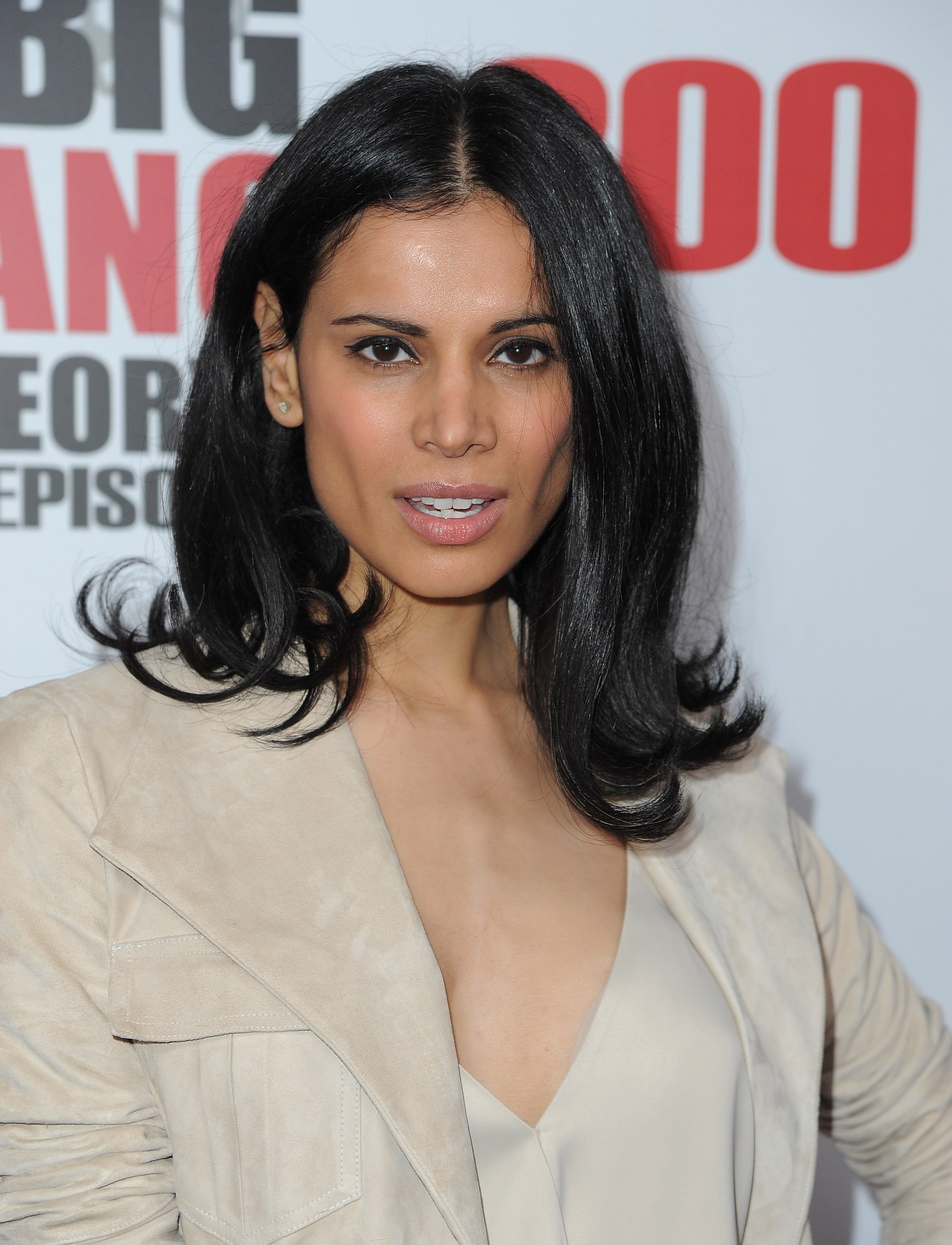 Neha Kapur at CBS's "The Big Bang Theory" Celebrates 200th Episode in Los Angeles | Source: Getty Images
In 2003, Kapur signed a modeling contract with Elite Model Management. In 2006, she won the title of Miss India, carrying along the "Femina Miss Fresh Face" and "Femina Miss Photogenic" awards. She went on to represent India in the Miss Universe pageant.
Although she went onto world stages, displaying her beauty and elegance, Neha wasn't much of a social butterfly during her childhood schooling years. She described herself as an introvert, saying:
"Most of my time was spent either in the library or in the painting room. I also stood back in the line at school because I was the tallest."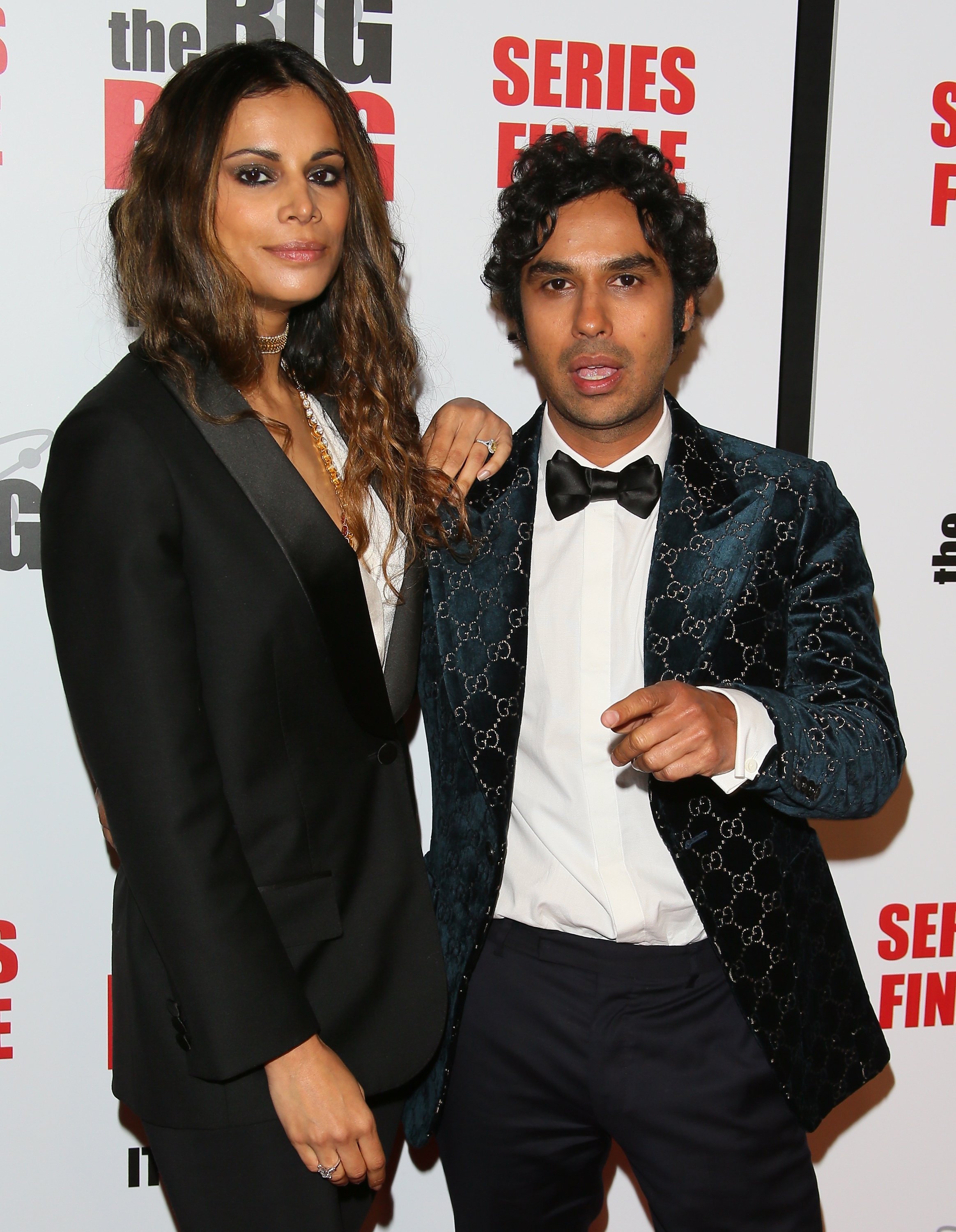 Kunal Nayyar and Neha Kapur at the series finale party for CBS' "The Big Bang Theory" in Pasadena | Source: Getty Images
Kapur also holds a degree in fashion design from Pearl Academy. After working with Elite Model Management, Kapur relocated to L.A. with her husband to kickstart her business in the fashion industry.
In 2016, she debuted her luxury brand, Hensely, exclusively with Moda Operandi. She explained how she wanted to enhance the elegance of the garments in her collection with her "Eastern sensibility." According to Vogue, her Resort collection was inspired by the artistic design of the kimono. She shared:
"I wanted it to be not just a classic brand. I wanted it to have that extra niche."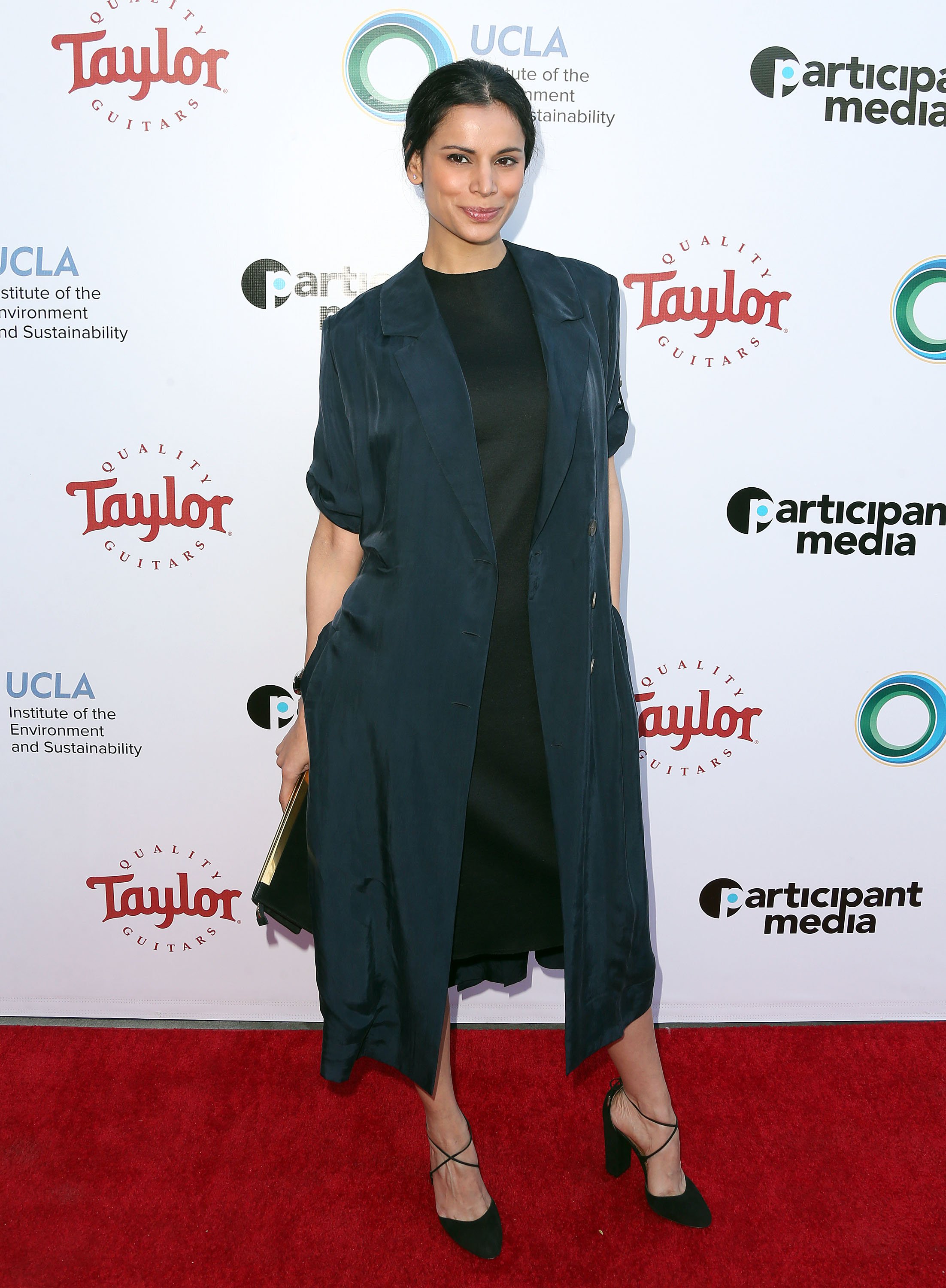 Neha Kapur at the UCLA IOES celebration of the Champions of our Planet's Future in Beverly Hills | Source: Getty Images
HOW DID NEHA KAPUR AND KUNAL NAYYAR MEET?
According to Glamour Daily, the couple met toward the end of 2008 at a bar in New Dehli when Kunal was visiting his family for Christmas. He reveals in their interview that his cousin alerted him of the former Miss India's presence at the bar.
Kapur also shared that her friend had encouraged her to meet him. She recalled how his eccentric outfit initially didn't make a good impression on her. However, when the pair started talking, she eventually warmed up to him. Nayyar explained:
"We talked about our childhoods in New Delhi. Gradually, I think she could tell I was not a creep, and she began to open up."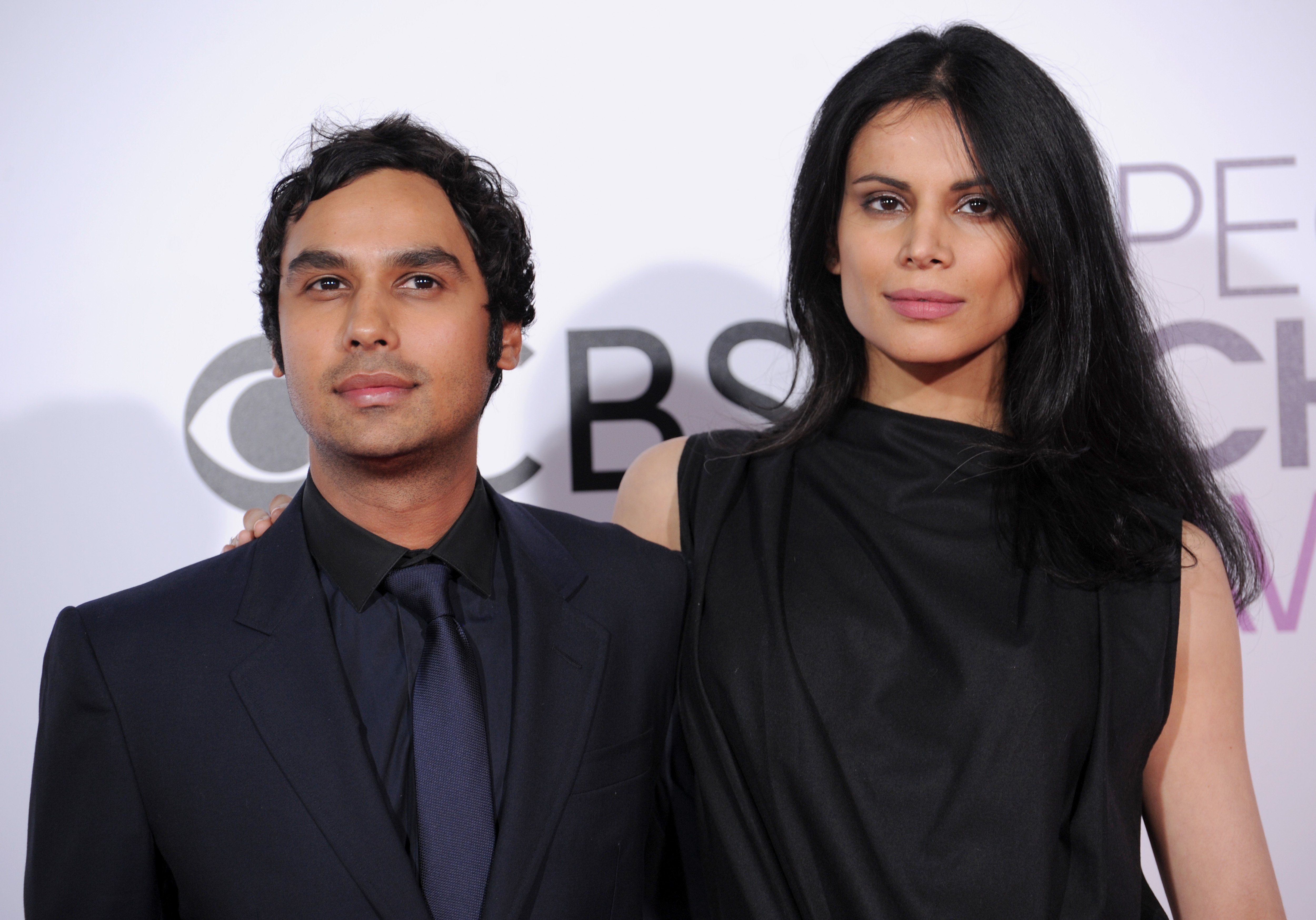 Kunal Nayyar and Neha Kapur arrive at the 2017 People's Choice Awards held at the Microsoft Theater in Los Angeles | Source: Getty Images
The pair had only spoken for hours during their first encounter, and she smote Nayyar. In 2009 they started dating, and two years later, they married. Their wedding ceremony was one for the books as the festivities went on for six days with 1000 guests in attendance.
During that week, they followed all the required traditional customs before the officiating ceremony. For Nayyar, that was the most significant part of celebrating their union; when he saw his wife as his bride for the first time. He nostalgically recalled:
"It still gives me the shivers to think of how beautiful she looked. I mean, I obviously know my wife is beautiful, the whole world knows she's beautiful. But there was something more than physical beauty at play when she was walking. It was spiritual, she was a vision."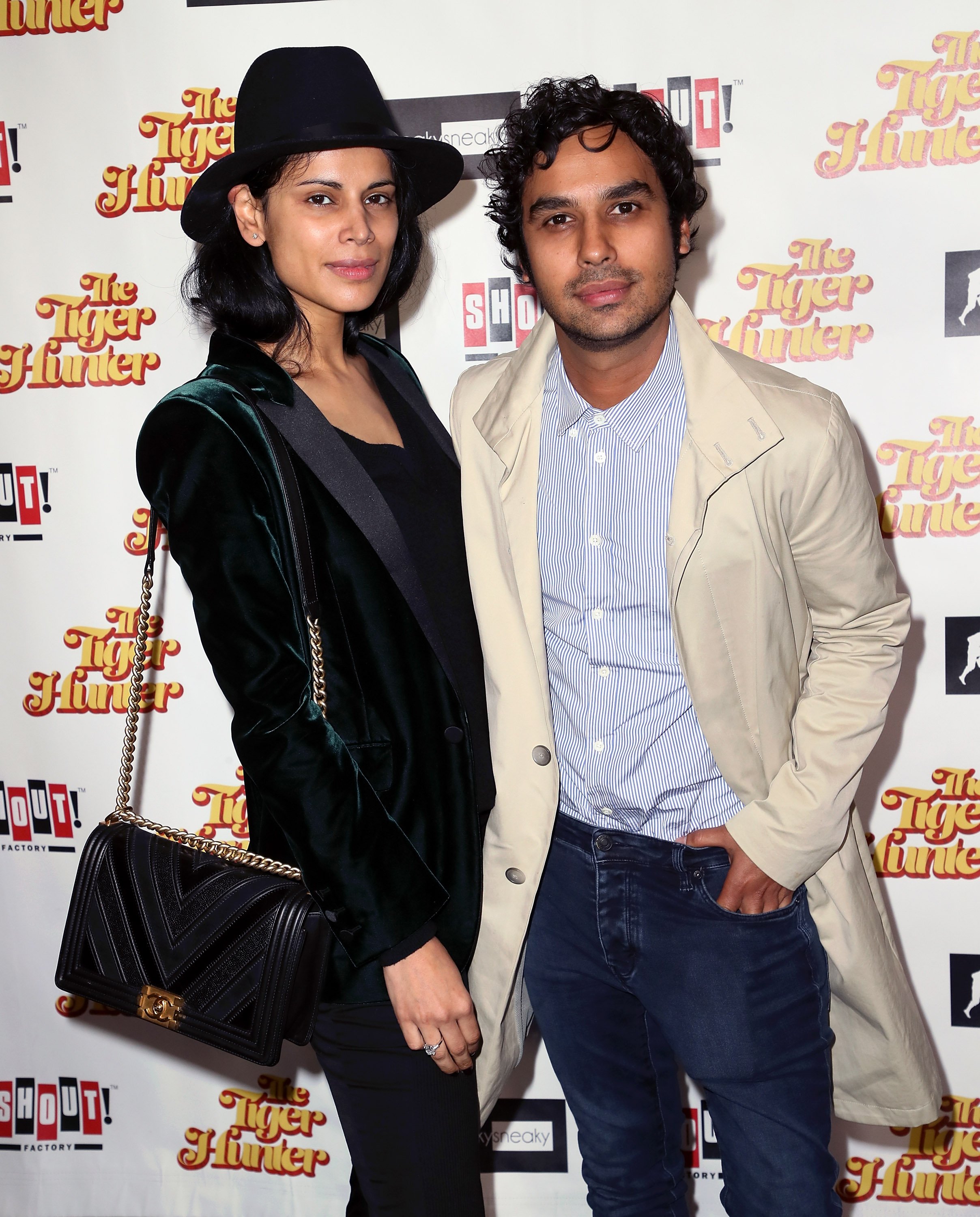 Neha Kapur and her husband Kunal Nayyar at the premiere of "The Tiger Hunter" in Santa Monica | Source: Getty Images
He concluded by saying he would carry that moment with him to his dying breath. During their interview with Glamour, the couple described their relationship comfortable, relaxed, and full of laughter.
Nayyar described Neha as a woman with a warm and inviting energy that made it effortless to be around her. He feels that the best thing Kapur taught him was clarity.
Neha described her husband as an incredibly reliable man who thought ahead for her sake and gave her a sense of safety. The best thing she felt she learned from him was humility. In December 2021, the couple celebrated their tenth wedding anniversary.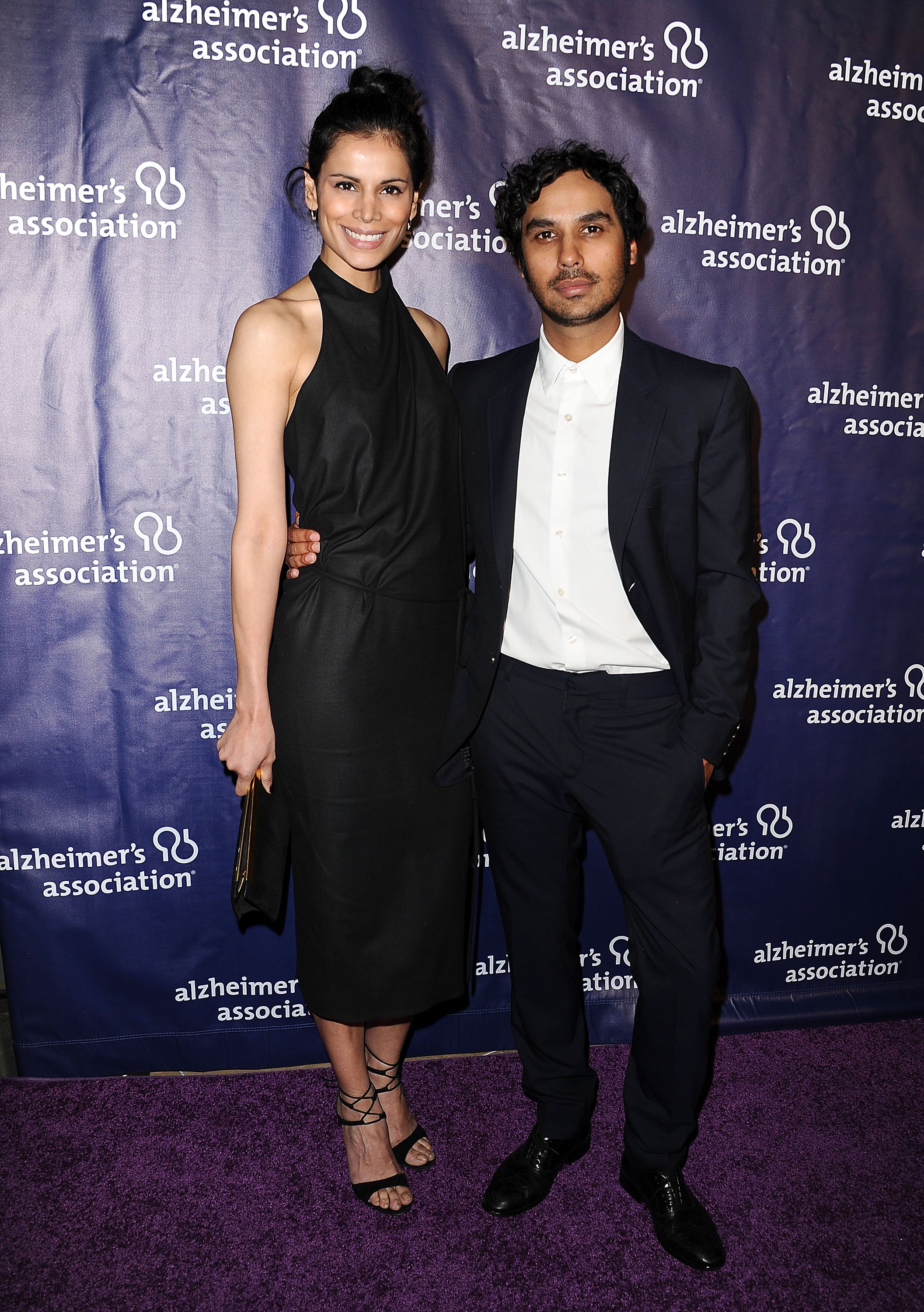 Kunal Nayyar and his wife, Neha Kapur, at the 2016 Alzheimer's Association's "A Night At Sardi's" in Beverly Hills. | Source: Getty Images
WHERE DO KUNAL NAYYAR AND NEHA KAPUR LIVE?
According to Architectural Digest, the couple owns a 1948 5000-square-foot Spanish hacienda in Los Angeles, surrounded by a jungle. Neha and Kunal spent a year browsing through properties before settling on their majestic home.
When thinking about how they would decorate their house, Kunal felt overwhelmed, but his worries soon abated as he added:
"Neha being very cultured and having a very good eye, she saw this vision of the place."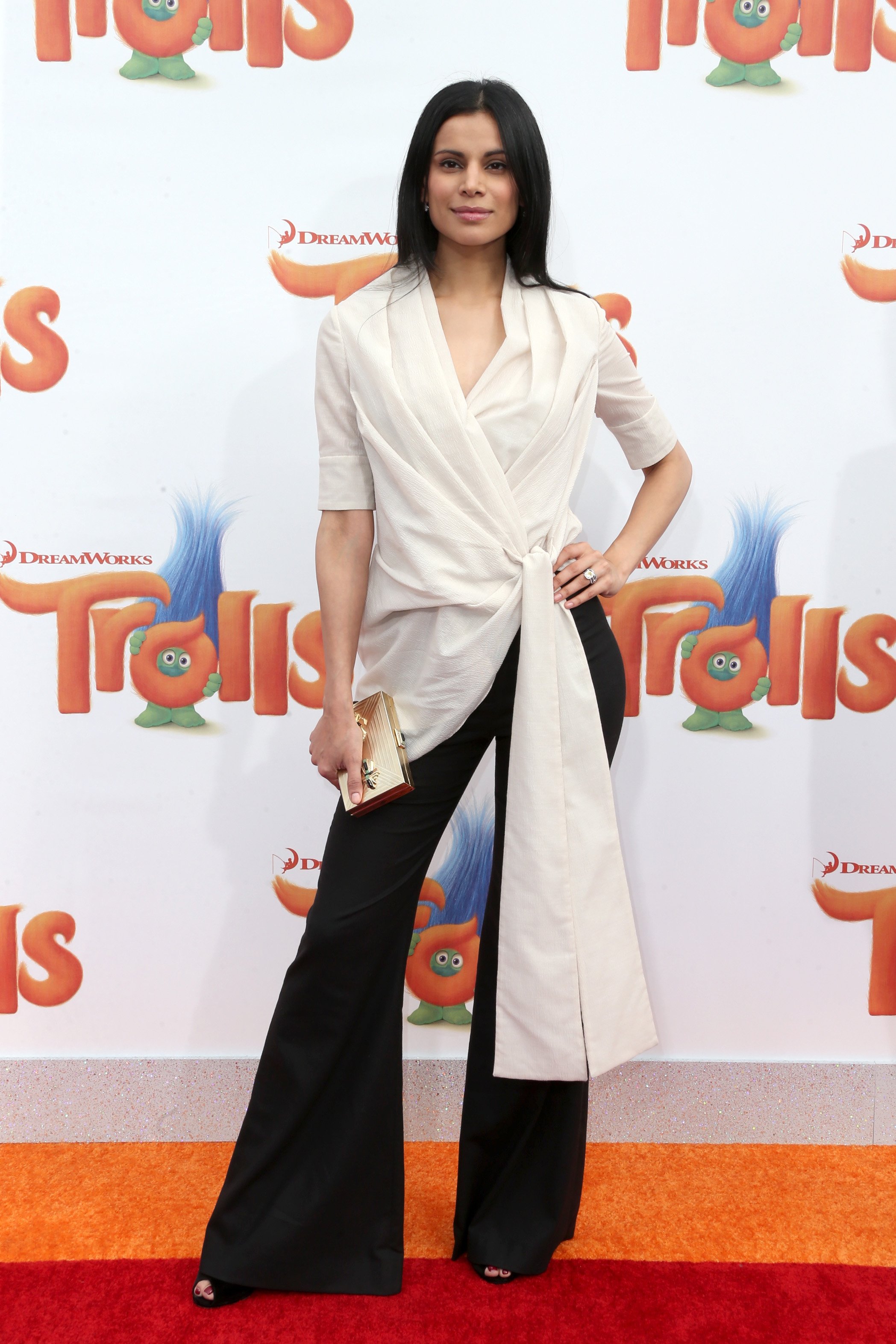 Neha Kapur at the premiere of 20th Century Fox's "Trolls" in Westwood, California | Source: Getty Images
After meeting with several designers, they were finally introduced to "The Big Bang Theory" writer Lory, and her husband, Mats Johanson, who designed the Richard Branson Necker Island.
A genuine friendship formed between them, which set the tone for how they would design the interior of their home. Lory and Mats guided Kunal and Neha through it all. As Lory called it their "aesthetic evolution," she explains that they:
" [...] concentrated on a restrained neutral, mostly white palette, but as their comfort level grew we began adding more colour and depth of their personalities."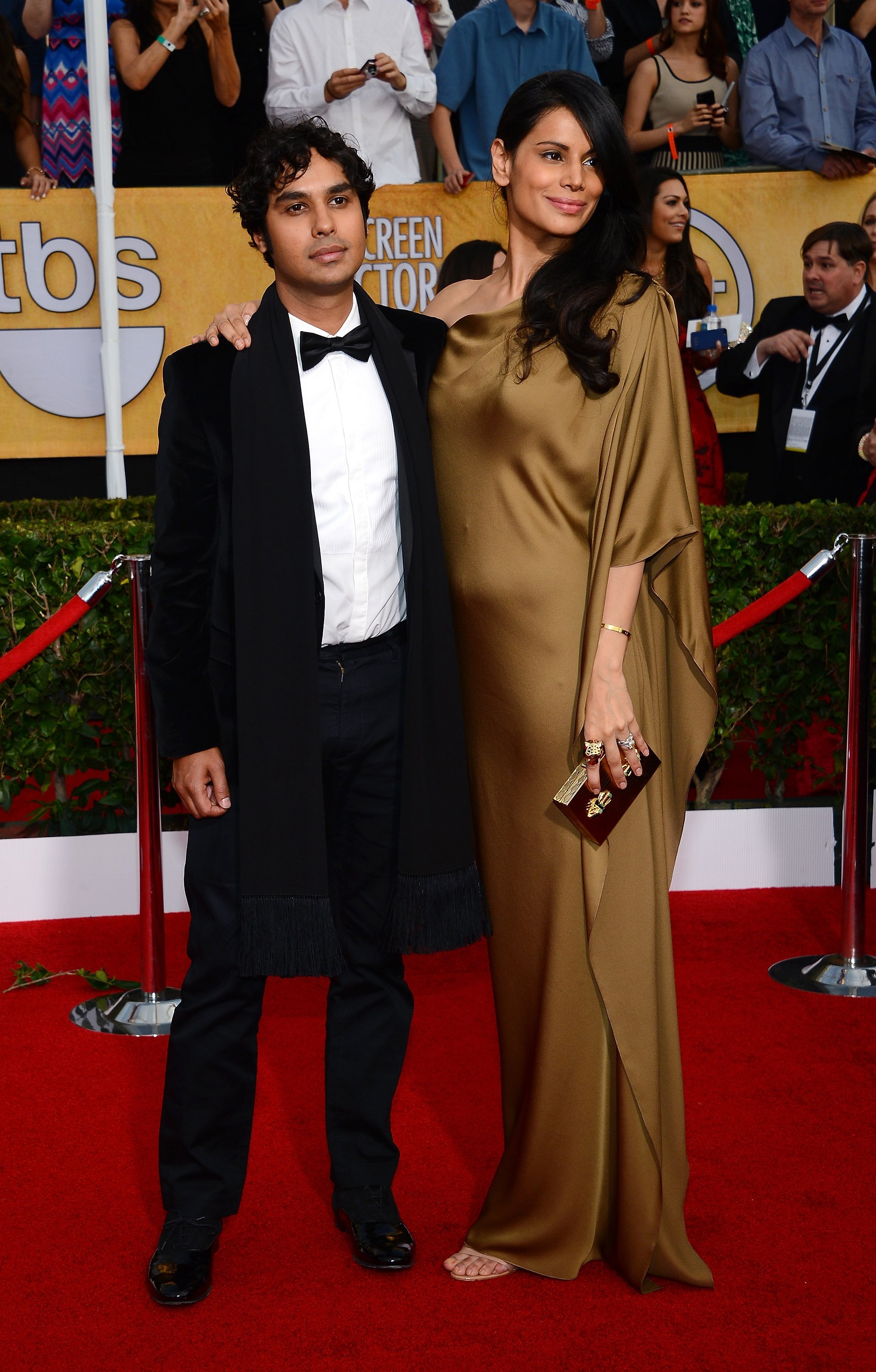 Kunal Nayyar and his wife Neha Kapur at the 20th Annual Screen Actors Guild Awards in Los Angeles | Source: Getty Images
They achieved an inviting atmosphere that spreads out for their hacienda, and with their open-door policy, they entertain new guests weekly.
Just like his character "Raj Koothrappali" had his best friend "Howard Wolowitz" played by Simon Helberg, Kunal found a best friend in Neha Kapur, with whom he plans to spend the rest of his life within their first shared home.
Please fill in your e-mail so we can share with you our top stories!