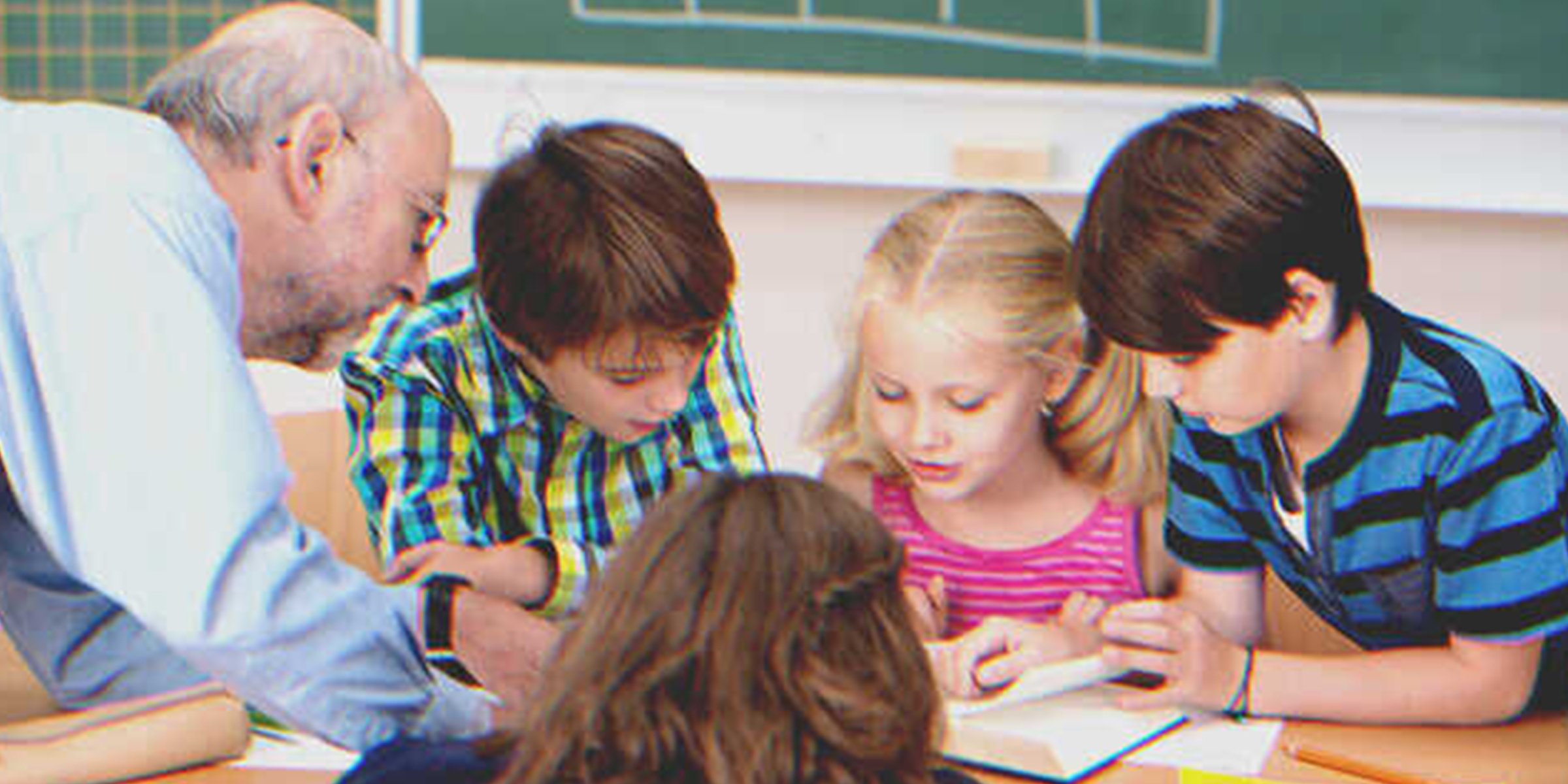 Shutterstock
Retired Teacher Volunteers in Group Home, Once Meets Carbon Copy of His Granddaughter – Story of the Day

A retired teacher decided to volunteer at a group home and was surprised to see a young girl who looked exactly like his granddaughter. Then he discovers a long-kept secret that would change their lives forever.
Patrick worked as a teacher all his life. He lived alone in a small apartment after separating from his wife over a decade ago.
At 60, he decided to retire to spend more time with his daughter and granddaughter, whom he only reunited with recently. They had been estranged for years, and he wanted to compensate for the lost time.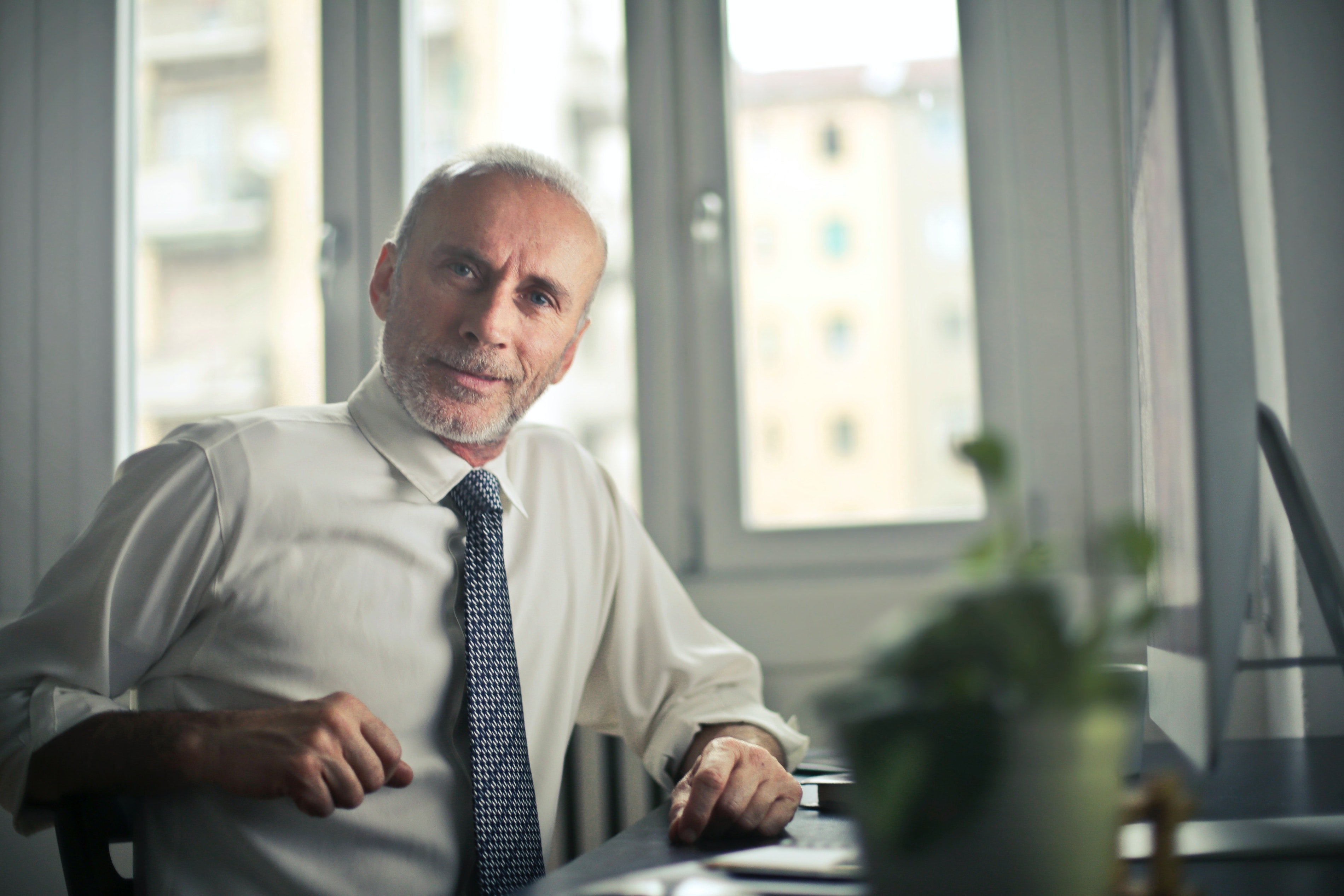 For illustration purposes only. | Sources: Pexels
On the days he couldn't spend with his family, he would volunteer at orphanages to pass the time. He was fond of children and often offered free tutoring services there.
One day, he decided to visit an orphanage further away in town. He was surprised to see a young girl there who looked exactly like his granddaughter Mindy.
Out of curiosity, Patrick decided to talk to the girl. "Hello there," he greeted. "How old are you, young girl?"
"I'm six years old, sir. I heard you're going to be teaching us math today. I love math," the sweet girl replied.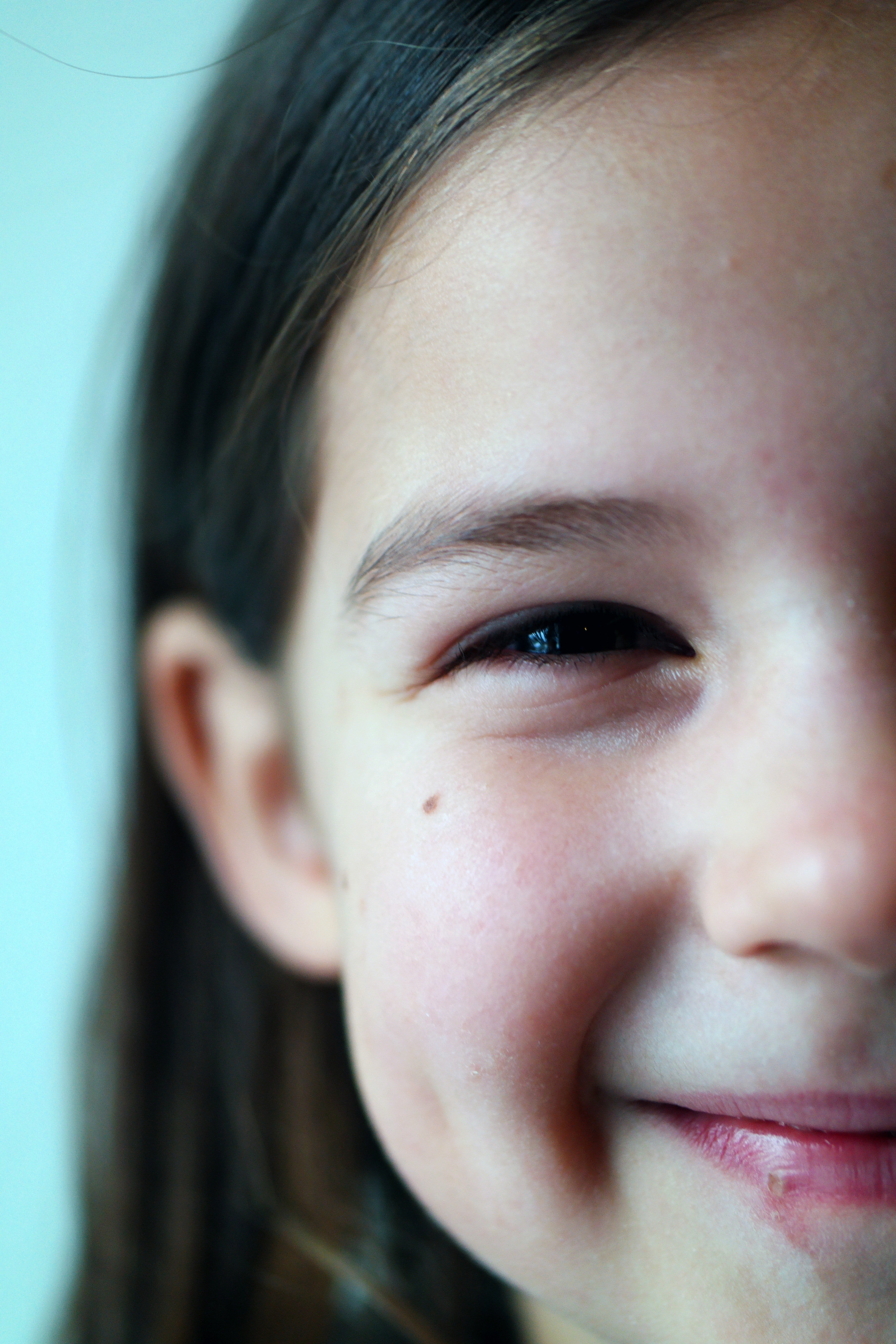 For illustration purposes only. | Sources: Pexels
Patrick was surprised to hear that the girl was six years old because Mindy was the same age. They had the same light brown hair, bright hazelnut brown eyes, and fair white skin. The only thing distinguishing the young orphan from Mindy was a tiny mole beside her right eye.
That day, Patrick tutored the girl, who introduced herself as Andie, along with four other children her age. "Thank you for being obedient students today, kids," he greeted them after they completed their lesson.
"Thank you, Mr. Patrick! Will you be coming back soon?" one of the kids asked. "We had a lot of fun!" another chimed in.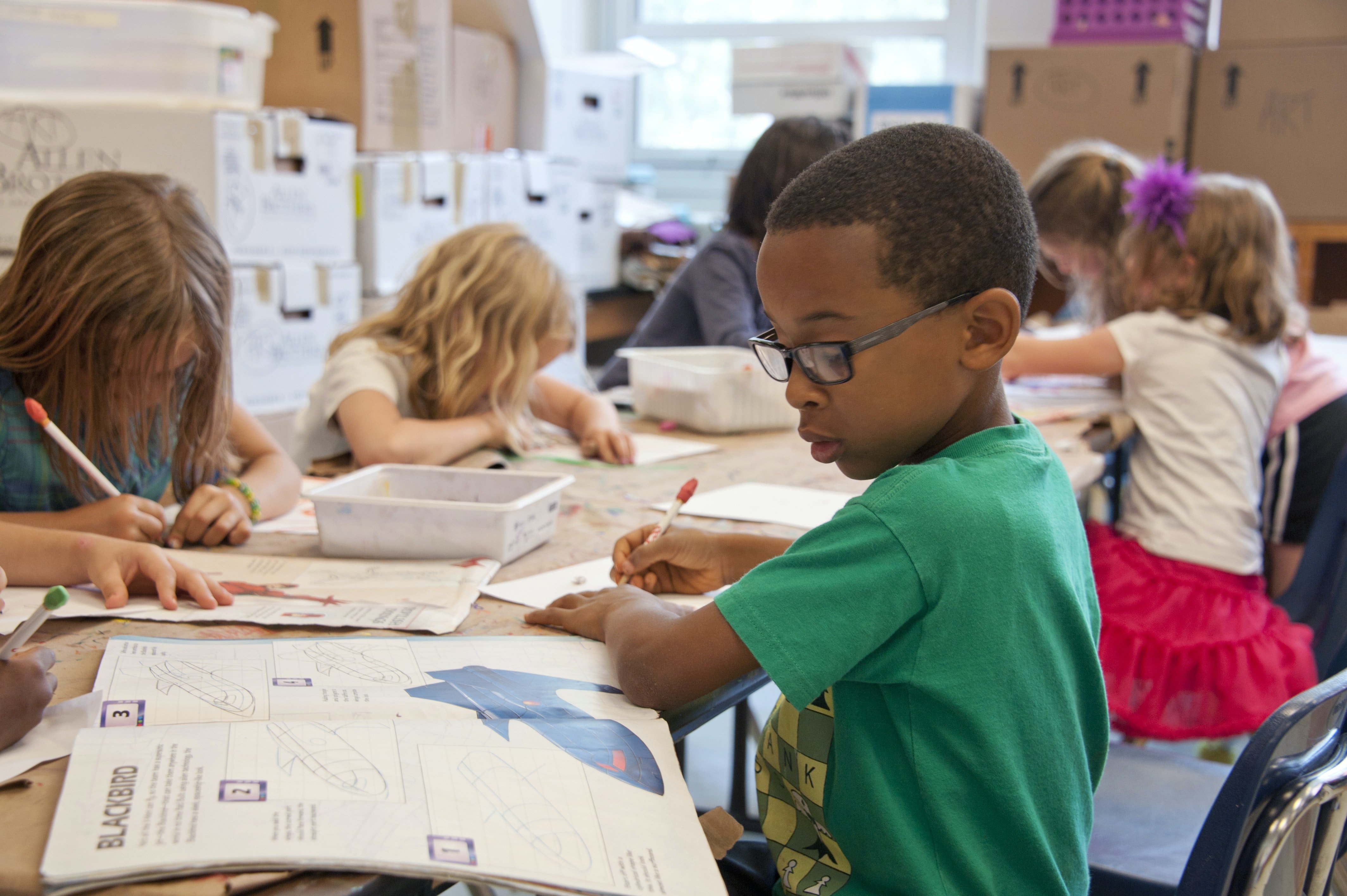 For illustration purposes only. | Source: Pexels
Patrick smiled and nodded his head. "Of course. I'd love to come back," he said. But his thoughts were on Andie and how he looked so much like Mindy. He was determined to find out more about their similarity, so he invited his daughter to come with him to the orphanage next time.
"This orphanage outside the neighborhood needs more volunteers during the weekend. Can you come with me?" Patrick asked his daughter. He decided not to tell her about Andie because he wanted a genuine reaction from her upon seeing the young child.
"Of course, dad. I can go with you on Saturday," his daughter Lisa agreed.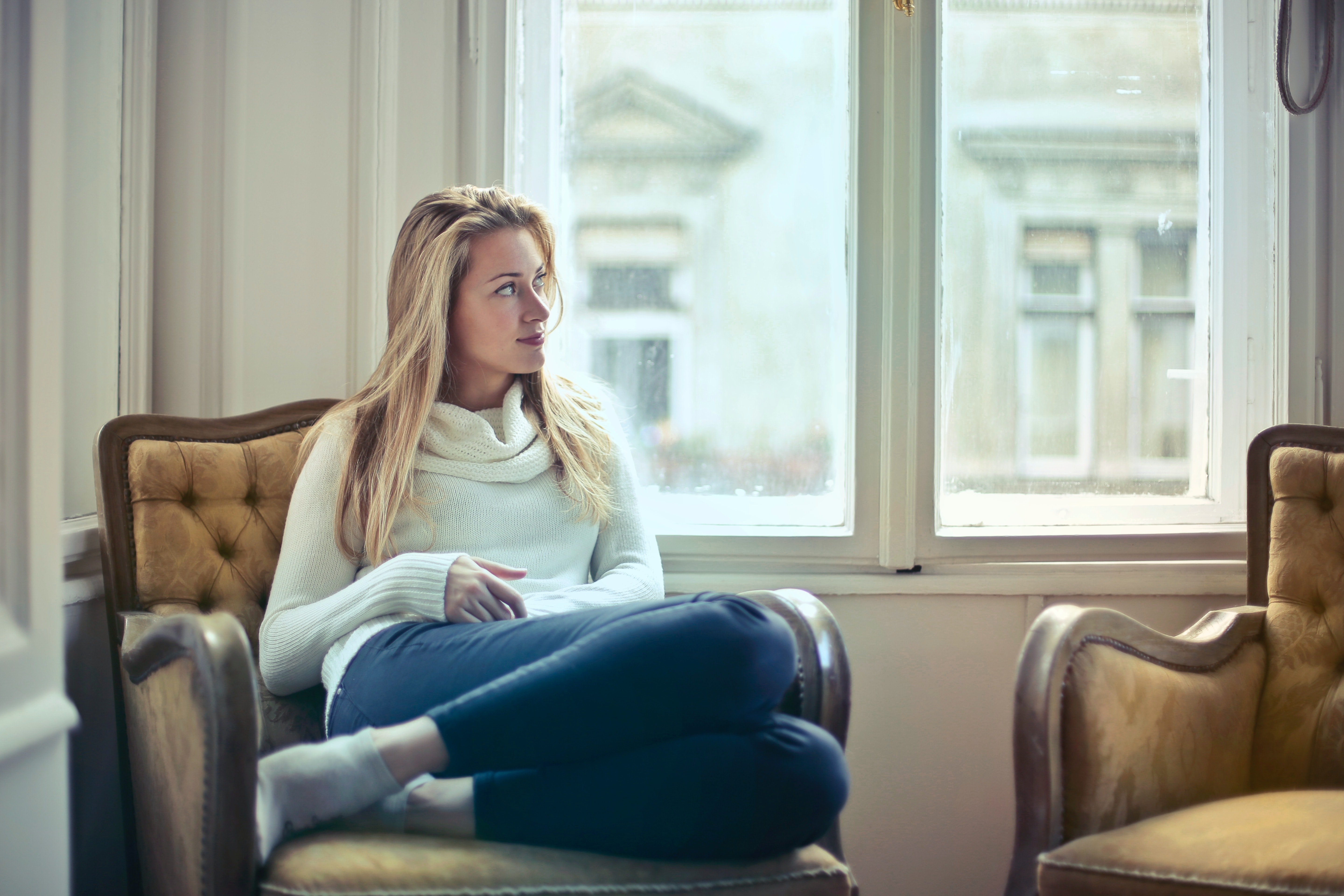 For illustration purposes only. | Source: Pexels
When they arrived at the orphanage that weekend, Lisa didn't take long to spot Andie. As soon as she saw her, she began to cry and walked out of the building.
"Lisa!" Patrick called out. "What's wrong?" he asked. "Have you seen that child before?"
Lisa had a guilty look on her face as she looked at her dad. "I'm sorry, dad... I've been keeping a secret from you all these years."
"What do you mean? What secret have you been keeping?" he asked as they sat on one of the benches outside the orphanage.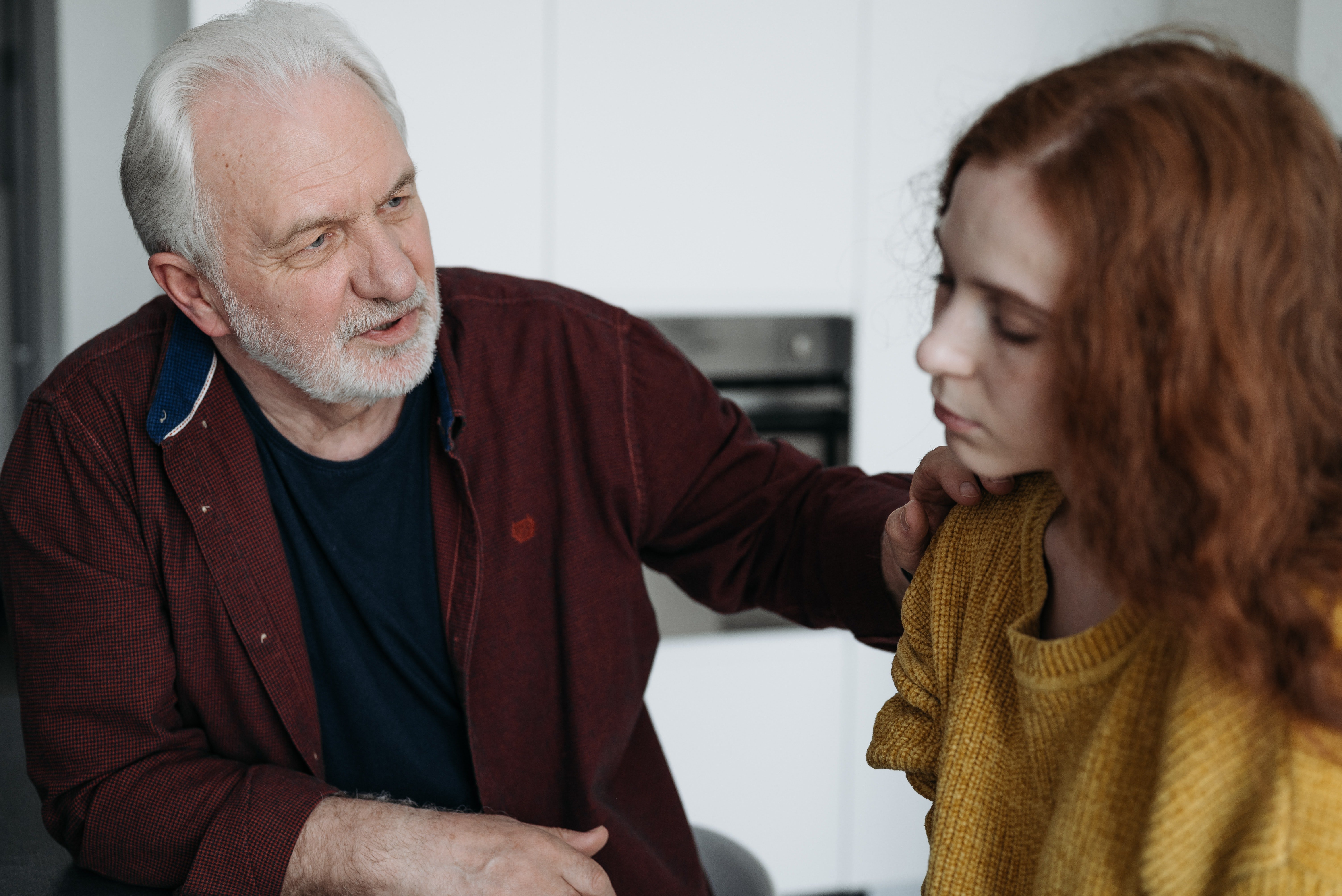 For illustration purposes only. | Source: Pexels
Lisa recalled the time she was estranged from Patrick for several years because of her relationship with a man six years her senior. "When I got pregnant, Maxwell left me, and I went through the pregnancy alone. I was carrying twins," she explained.
"For the first year of the twins' lives, I had mom helping me through it. She took us in and helped me through all the sleepless nights and tiring days. That was the same time mom fell ill, and by the time the kids turned one, she died," Lisa revealed.
"I knew I couldn't raise two kids alone, dad. I had to make a painful decision to leave Andie at the orphanage. I didn't think she would still be here. I thought someone would have adopted her by now. She was such a sweet baby," Lisa sobbed and kept apologizing to her dad.
Patrick sat there in silence before finally putting a reassuring arm on his daughter's shoulder. "You did what you thought was best at the time, sweetheart," he told her. "I'm sorry I wasn't there to help you through all this."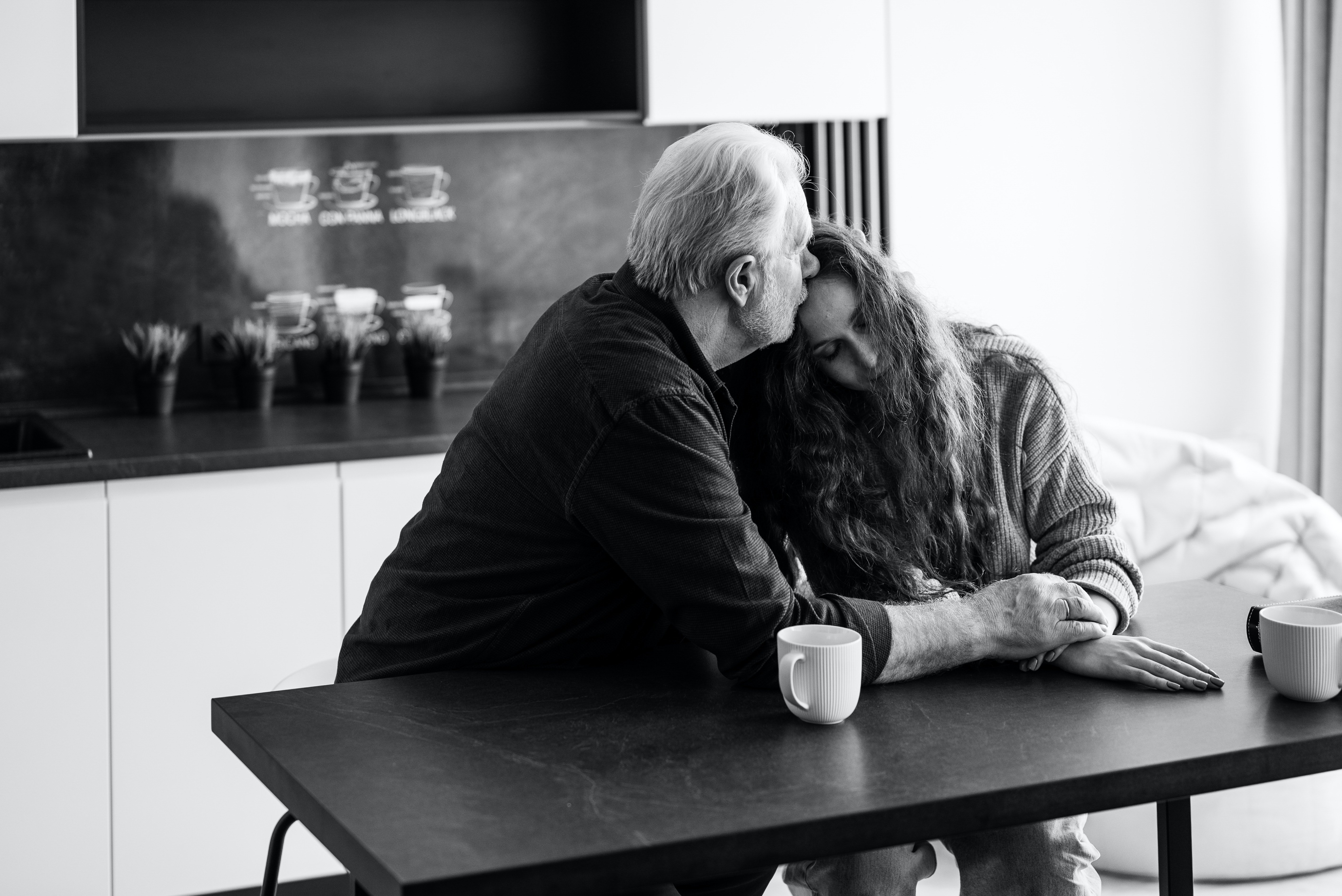 For illustration purposes only. | Source: Pexels
"You know, when your mom and I were new parents, we barely had anything. We didn't even have enough money for diapers, so we used reusable gauze. We were so stretched out on food that we'd share every meal, no matter how small," Patrick revealed.
"When you turned three, we discovered you had a developmental delay. You couldn't speak, and the doctor suggested we take you to a speech therapist. We did, and eventually, we couldn't pay for that too, so I worked hard to become a teacher so I could teach you myself," he told his daughter, who was shocked by what she was hearing.
"I didn't know about any of this," Lisa cried. "You did everything you could for me while I gave up my daughter!"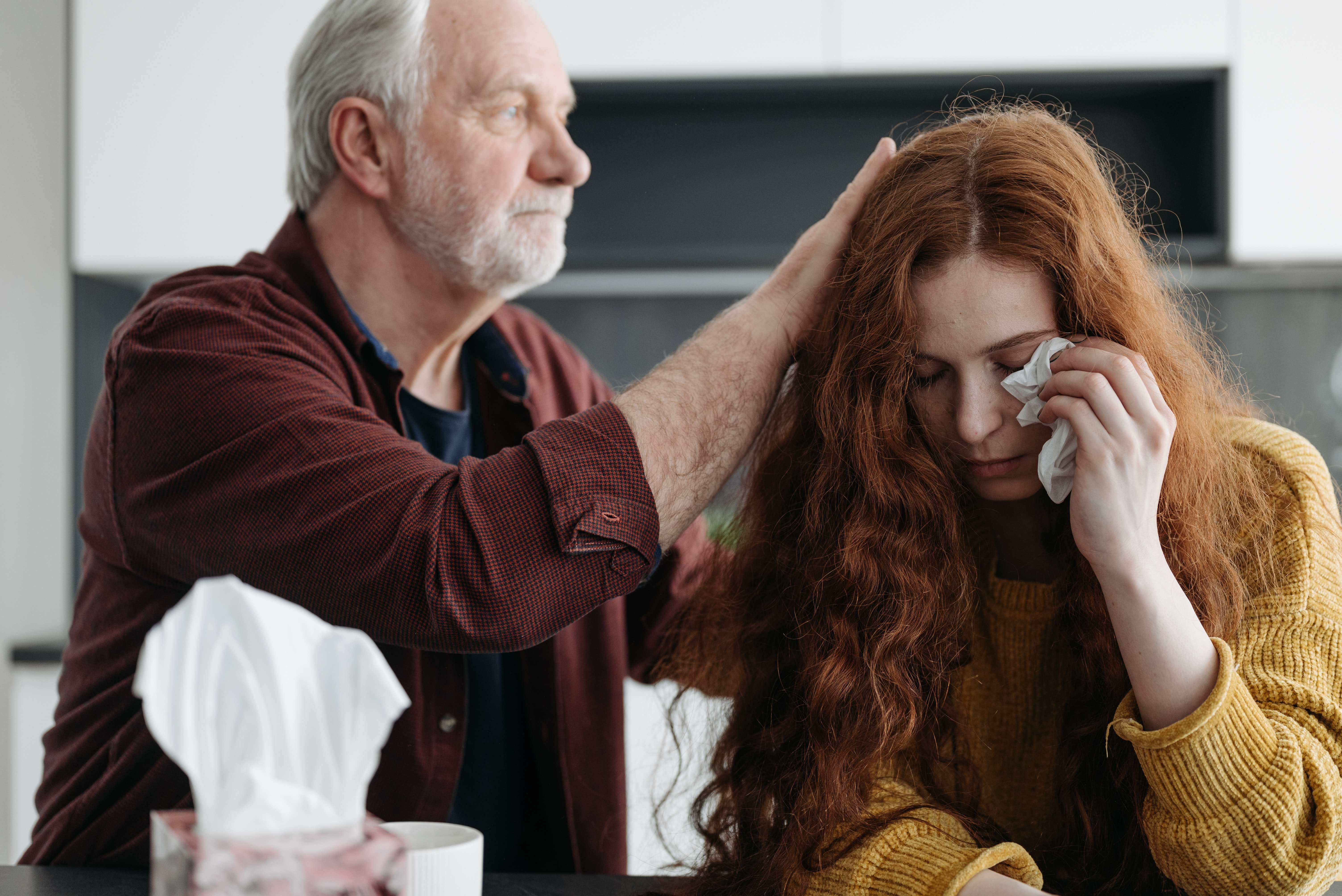 For illustration purposes only. | Source: Pexels
"It's not too late, sweetheart. Andie is still your daughter, and she can still have a family," he told her. "It's only been four years – there's still plenty of time. And if you feel you can't do it, I'd gladly adopt Andie myself."
Lisa paused for a while, deep in thought. Then she nodded her head and agreed with her dad. "You're right," she said. "It's not too late, dad. Let's take Andie home."
After spending a day with Andie and the rest of the children, Lisa couldn't help but feel emotional. She felt strongly about being with her daughter again, and they had an instant connection that was hard to miss.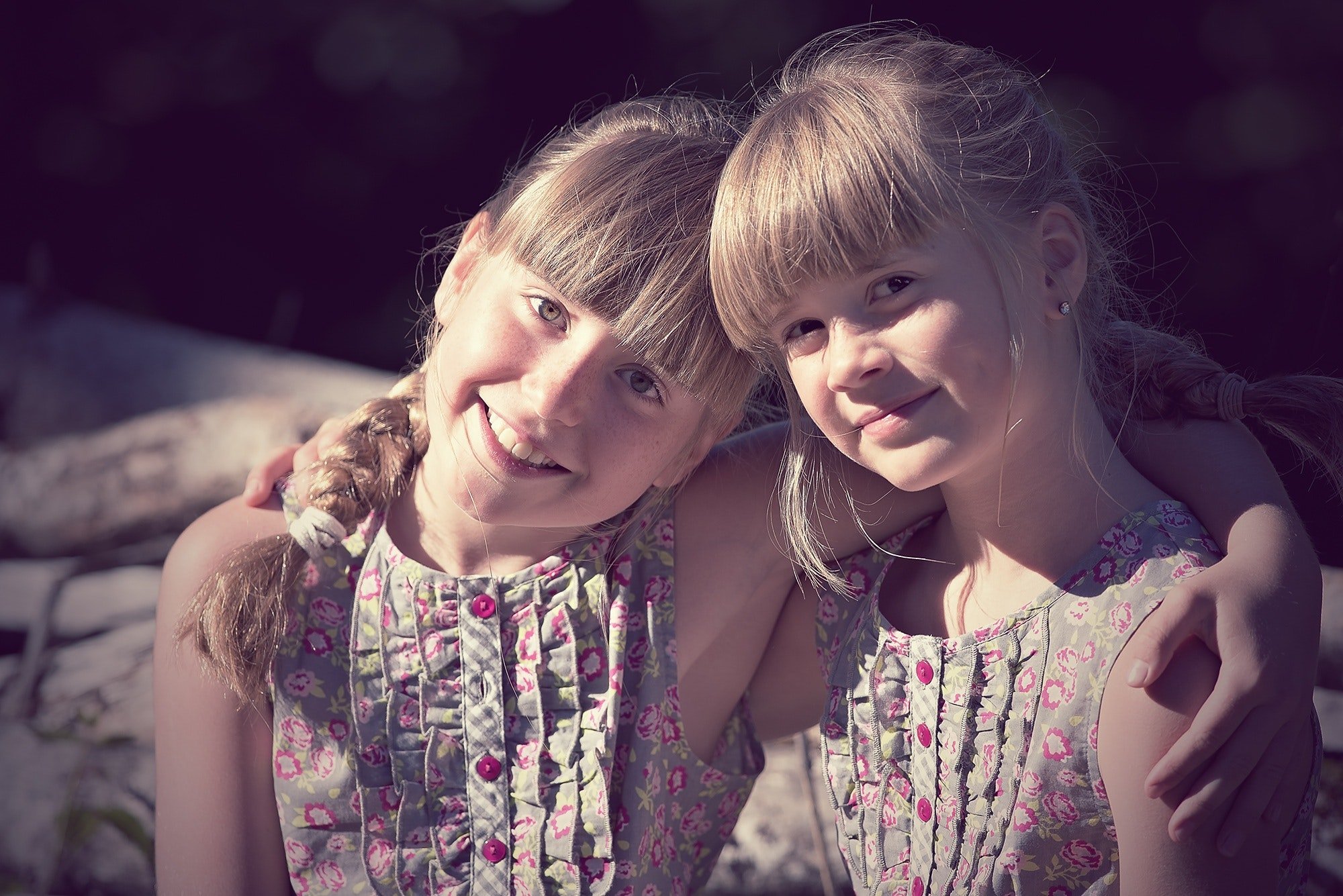 For illustration purposes only. | Source: Pexels
Lisa and Patrick helped one another with everything they needed to finalize Andie's adoption. When they took her home, Andie and Mindy were surprised to see how identical they looked. "You're my twin sister?" Mindy said, tearing up as she opened her arms to hug Andie.
"I've always wanted a sister," Andie said. "Thank you for bringing me home," she cried.
Every day, Lisa and Patrick worked hand-in-hand to raise Andie and Mindy. They took turns cooking, cleaning, and taking them to school. Patrick also happily tutored his two granddaughters so they could grow up to value their education and one day follow their dreams.
What can we learn from this story?
It's never too late to start over again. Lisa never thought she would see the daughter she once put up for adoption again until her father came across a young girl who looked like his grandchild. They decided to take the young girl home, making up for their wrongs and hoping to give her a better future.
The people meant to be in your life will always find their way back. Patrick had no idea that his genuine love for helping orphans would lead him to unearth a secret and unite his daughter with the child she once gave up.
Share this story with your friends. It might brighten their day and inspire them.
If you enjoyed this story, you might like this one about a railway station announcer who decided to adopt an abandoned kid, only to find his ex-wife's ring in his pocket one day.
This piece is inspired by stories from the everyday lives of our readers and written by a professional writer. Any resemblance to actual names or locations is purely coincidental. All images are for illustration purposes only. Share your story with us; maybe it will change someone's life. If you would like to share your story, please send it to info@amomama.com.
Please fill in your e-mail so we can share with you our top stories!