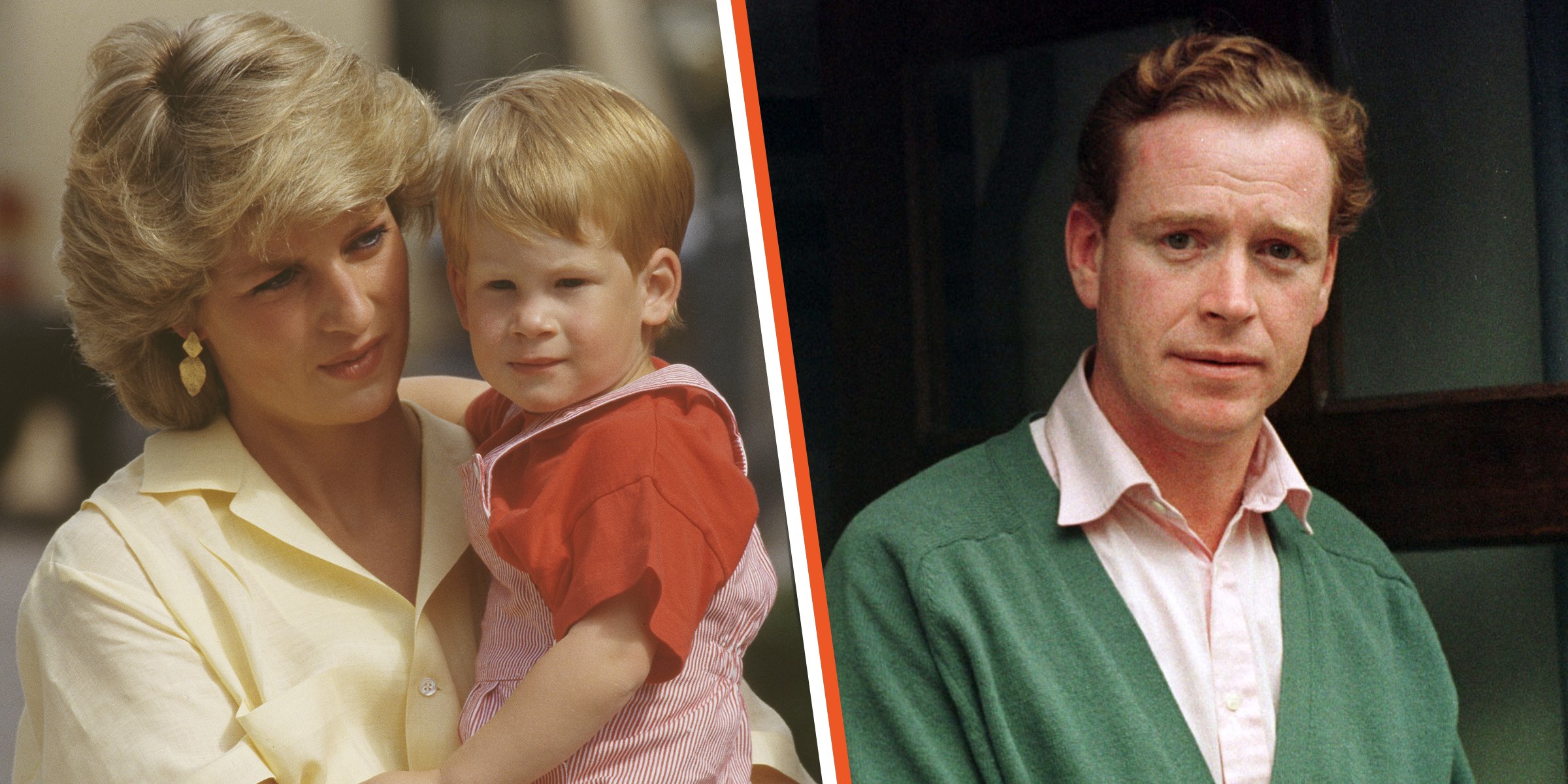 Getty Images
Diana's Love Interest Helped Her Overcome Fears Yet Betrayed Her at the 'First Opportunity,' Claims Book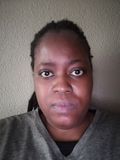 Princess Diana allegedly spent time getting to know a captain intimately while married to Prince Charles. However, after dedicating herself to the affair, the man betrayed the royal as soon as he got tired of her needs.
Princess Diana welcomed her second child and son, Henry Charles Albert David Mountbatten-Windsor, also known as Prince Harry, in September 1984. The People's Princess was in labor with him for nine hours before welcoming him.
According to author Andrew Morton, Diana revealed that he was not pleased after she welcomed her second son with Prince Charles. In Morton's book, "Diana: Her True Story," he claimed Harry's mother said her husband had always wished for a baby girl.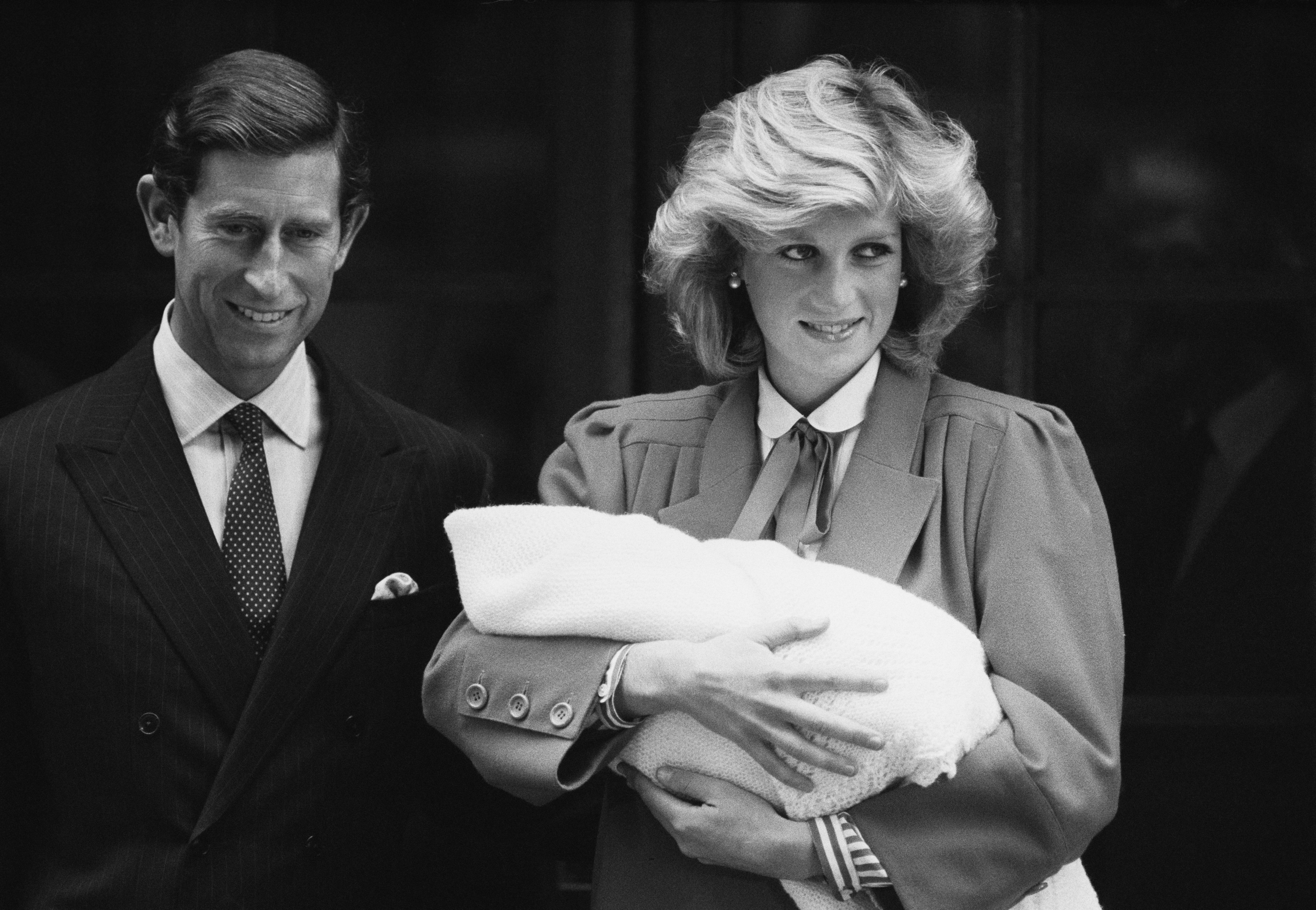 Prince Charles and Princess Diana, with their newborn son Prince Harry, at St Mary's Hospital in Paddington, London, on September 16, 1984 | Source: Getty Images
The way Morton put it was that Charles was "dismayed" by the new addition and his first statement about it was, "Oh God, it's a boy." The second thing the Prince of Wales jokingly complained about was that Harry had red hair.
The joke left Diana offended and hurt after spending hours giving birth naturally to her husband's child. However, the truth was that her younger brother, Earl Spencer, and older sisters all had red hair, a trait that was found in the family.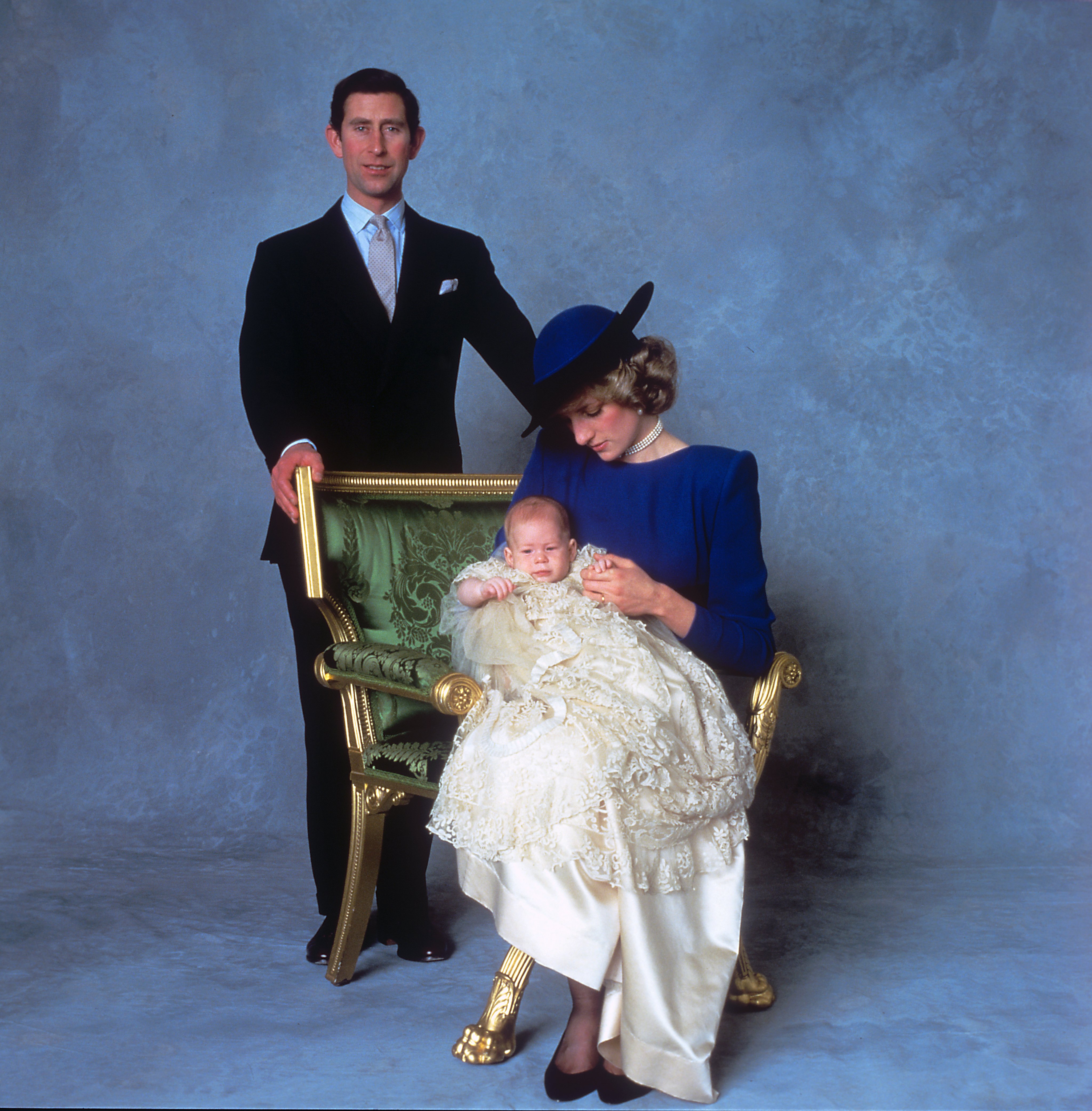 Prince Charles, Princess Diana, and Prince Harry after the little boy's christening in St. George's Chapel in Windsor on December 21, 1984 | Source: Getty Images
Charles' alleged carelessness continued to Harry's christening, where he complained to his wife's mother, telling her he and Diana were "disappointed" because they believed they were having a baby girl.
In his memoir, Ken Wharfe, Diana's royal protection officer, wrote about the things the Princess of Wales confided in him because of how close they'd gotten. Wharfe claimed that the royal told him that her marriage died after she had Harry.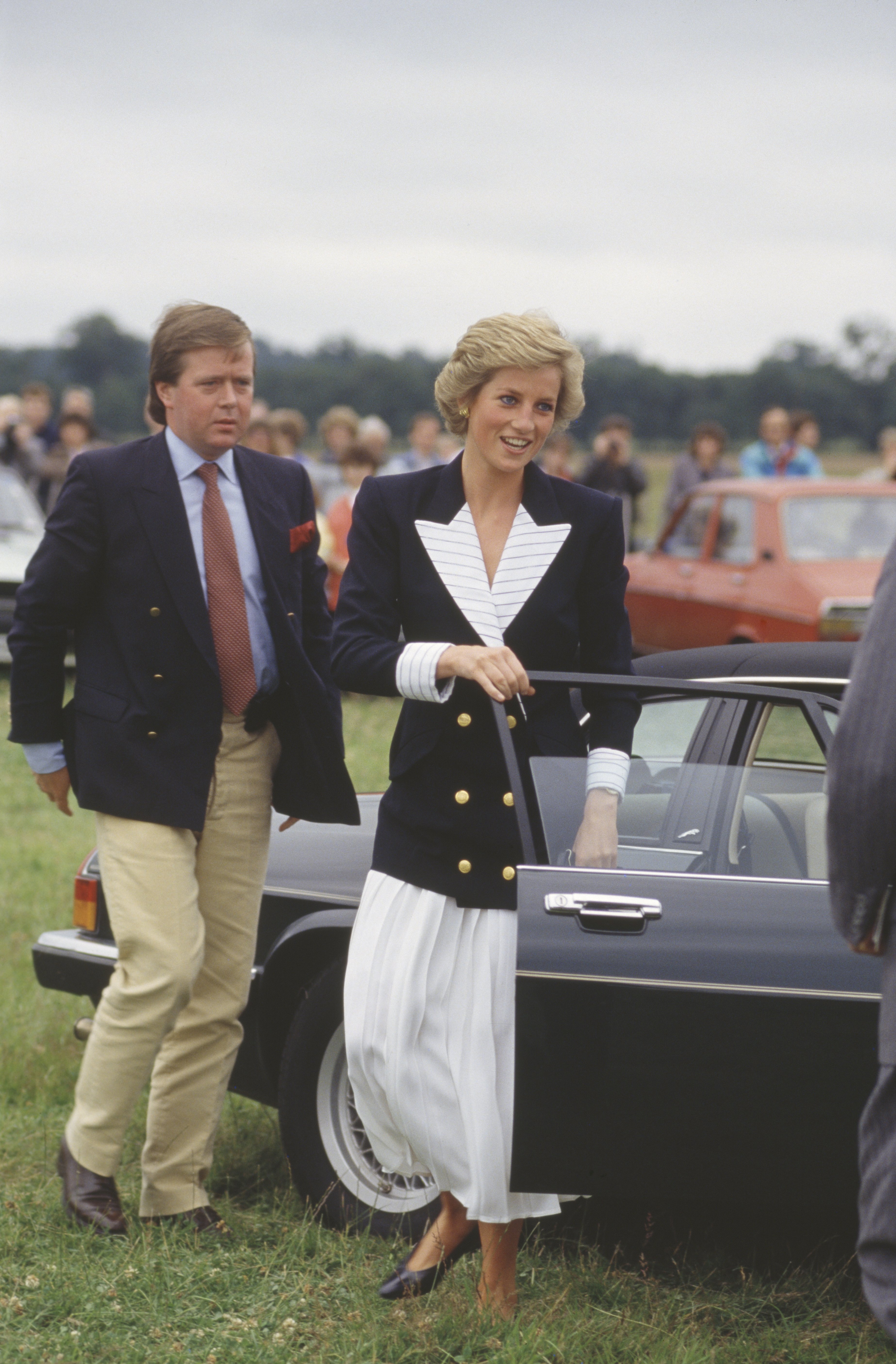 Ken Wharfe and Princess Diana at Windsor Great Park in Windsor, Berkshire, England, on July 10, 1988 | Source: Getty Images
He recalled how sad she looked as she opened up, telling him she'd tried her best, but Charles didn't want her. Diana reportedly confessed that they'd spent two years sleeping in separate beds.
She admitted to Wharfe that she'd attempted suicide several times, and he saw it as her "cry for help," but sadly, no one significant was listening. According to Morton, Diana said the weeks before Harry's birth, she and her husband were "the closest we've ever, ever been and ever will be," stating:
"Then, suddenly, as Harry was born, it just went bang, our marriage. The whole thing went down the drain."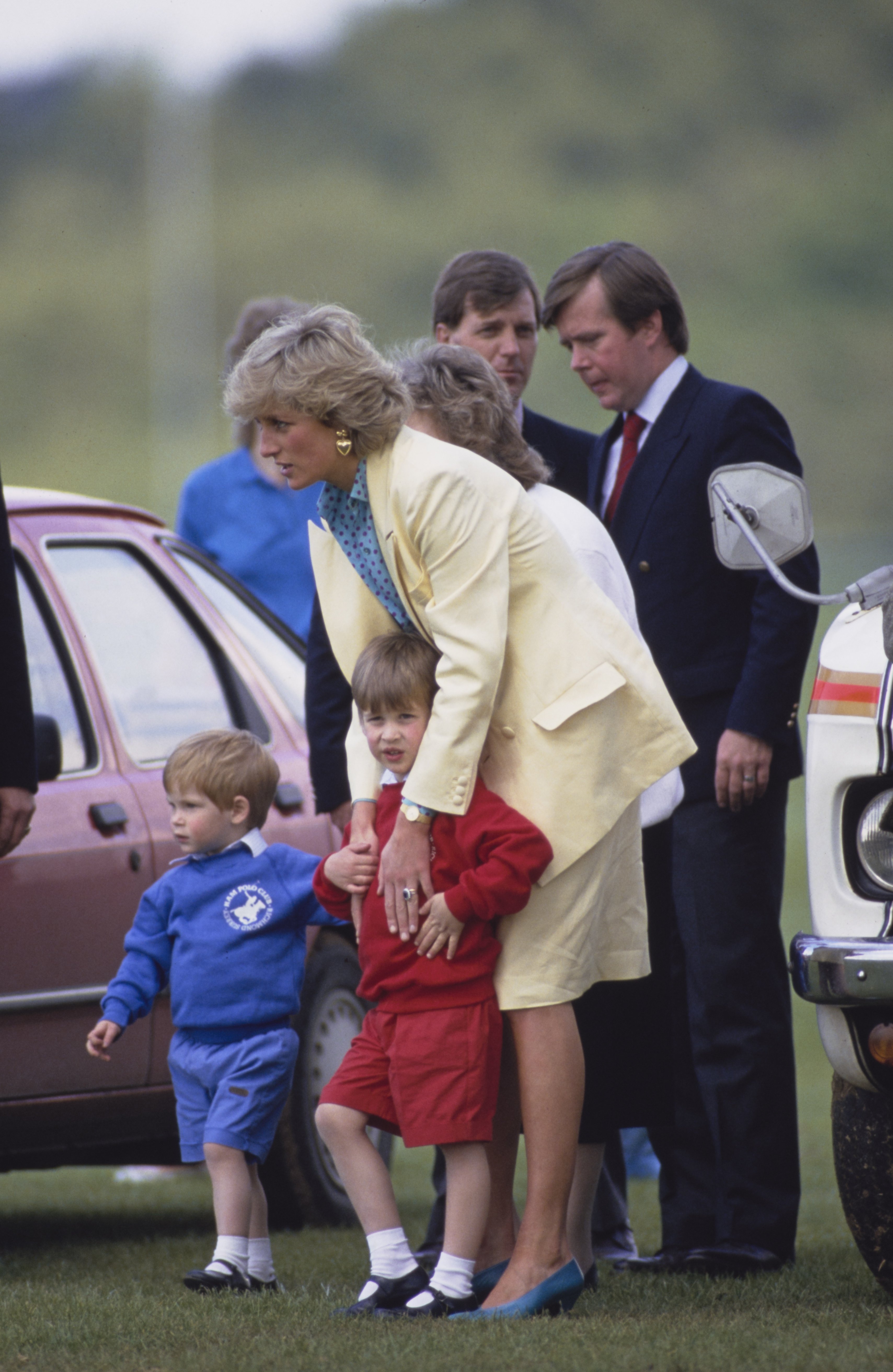 Princess Diana and her sons Prince Harry and Prince William at the Guards Polo Club in Windsor, Berkshire, England, on May 31, 1987 | Source: Getty Images
The royal explained how something inside her shut off after her second son's birth. One of the main reasons for that change was that her husband had restarted his longtime affair with his ex-girlfriend, Camilla Parker Bowles.
THE RUMORS BROUGHT ON BY HARRY'S HAIR COLOR
In 1986, Diana met Captain James Hewitt, an officer of the Household Cavalry and the man once believed to be Harry's father because of their matching hair and looks. They met at a party hosted by Hazel West, the Princess of Wales' lady-in-waiting.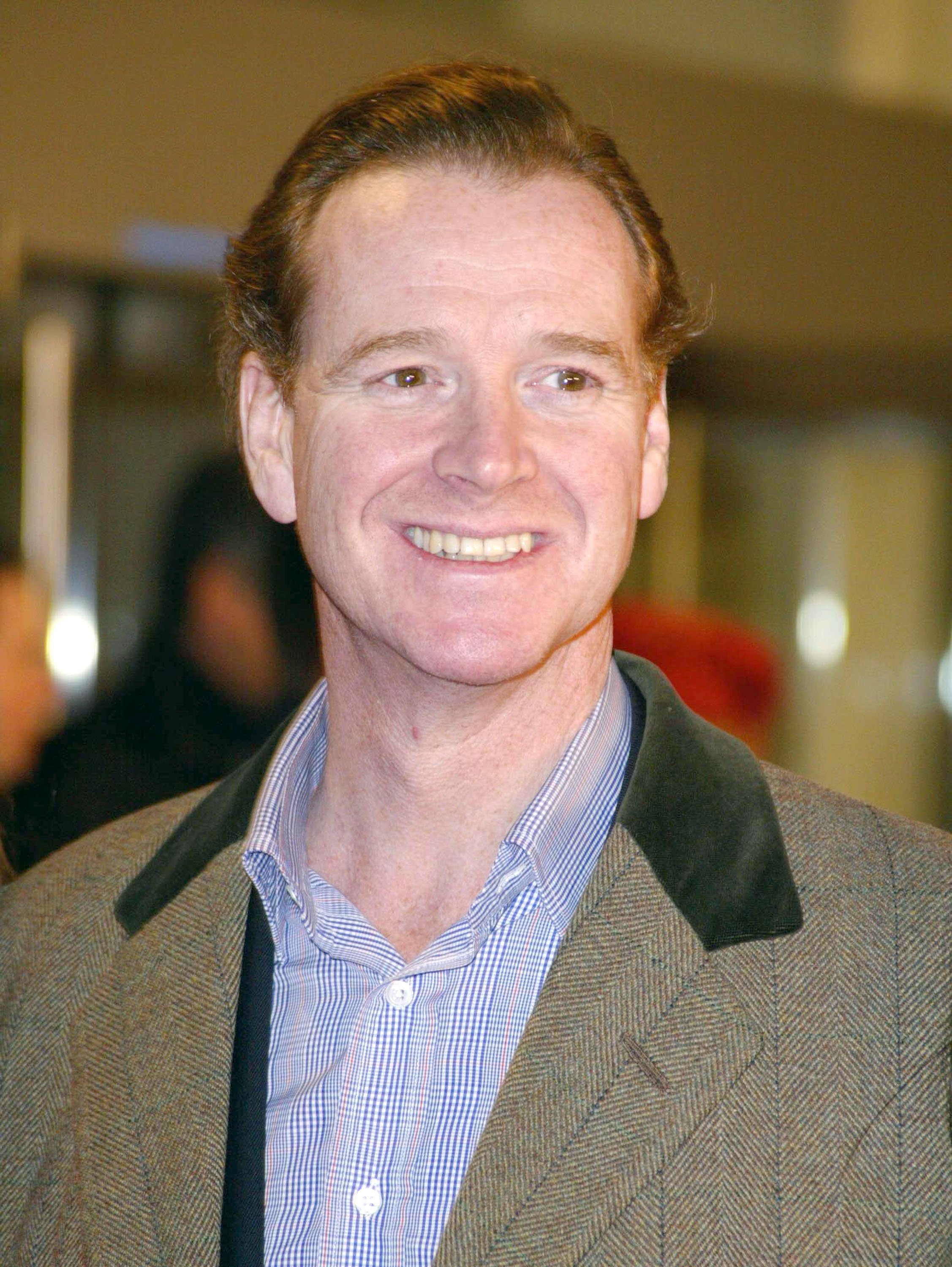 James Hewitt at the "Starsky and Hutch" London premiere on March 11, 2003 | Source: Getty Images
Hewitt almost didn't attend the event because of another dinner engagement he'd tied himself to. Wharfe recalled how Diana described their first meeting, giving him a hint that she adored the captain, even after their affair wasn't so intense.
The duo's first conversation was natural to Charles' wife, leading to an attraction. She allegedly told her bodyguard that she had Hewitt "got along famously," with the captain informing her he was a riding instructor.
Diana confessed her fear of horses, Hewitt offered to help her overcome it, and the pair arranged a meeting. Wharfe was introduced to the captain, but it seemed like a sanction for his affair with the royal to Hewitt.
However, the bodyguard felt the captain was guilty of high treason for wishing to commit adultery with Charles' wife. Wharfe saw how Hewitt infected Diana with a "youthful vitality" and charm, which caused her to like him.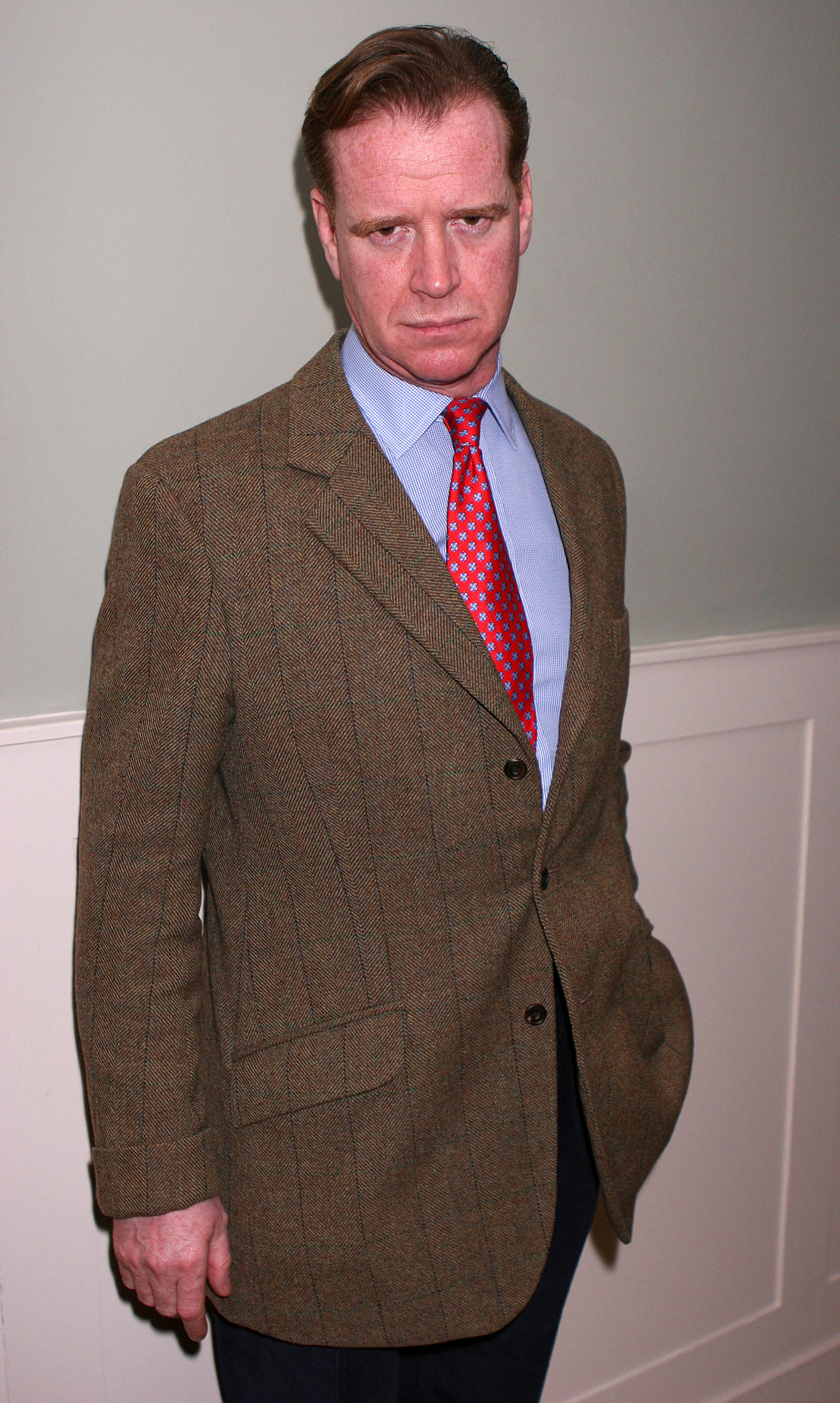 James Hewitt at the celebrity opening of the George Bar and restaurant on January 12, 2006 | Source: Getty Images
The captain arrived right on time when the royal needed to feel loved, which was something Charles couldn't do. However, Wharfe said the Prince of Wales wasn't a fool, adding:
"He knew what was going on and, after years in this difficult marriage, it suited him."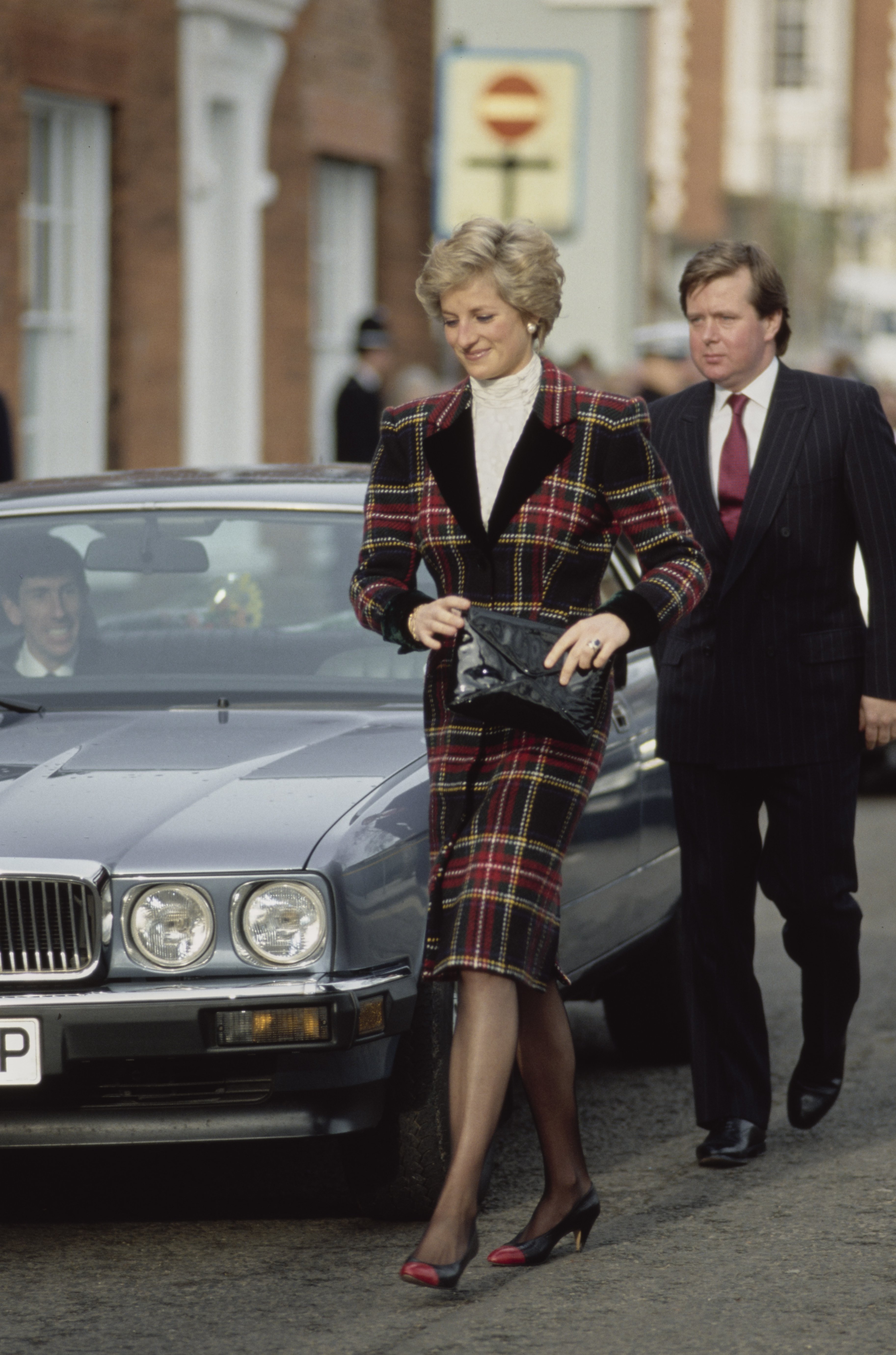 Princess Diana and her bodyguard Ken Wharfe during a visit to Ipswich, Suffolk, England, on February 1, 1990 | Source: Getty Images
According to her bodyguard, Diana's craving was attention, and because she wasn't getting it, she was looking for a fight. However, the royal became more mellow when Hewitt came into her life.
At the end of the 1980s, the captain had begun feeling exhausted by the emotional pressure Diana placed on him. One time he confessed to Wharfe that he needed time off because the royal was demanding.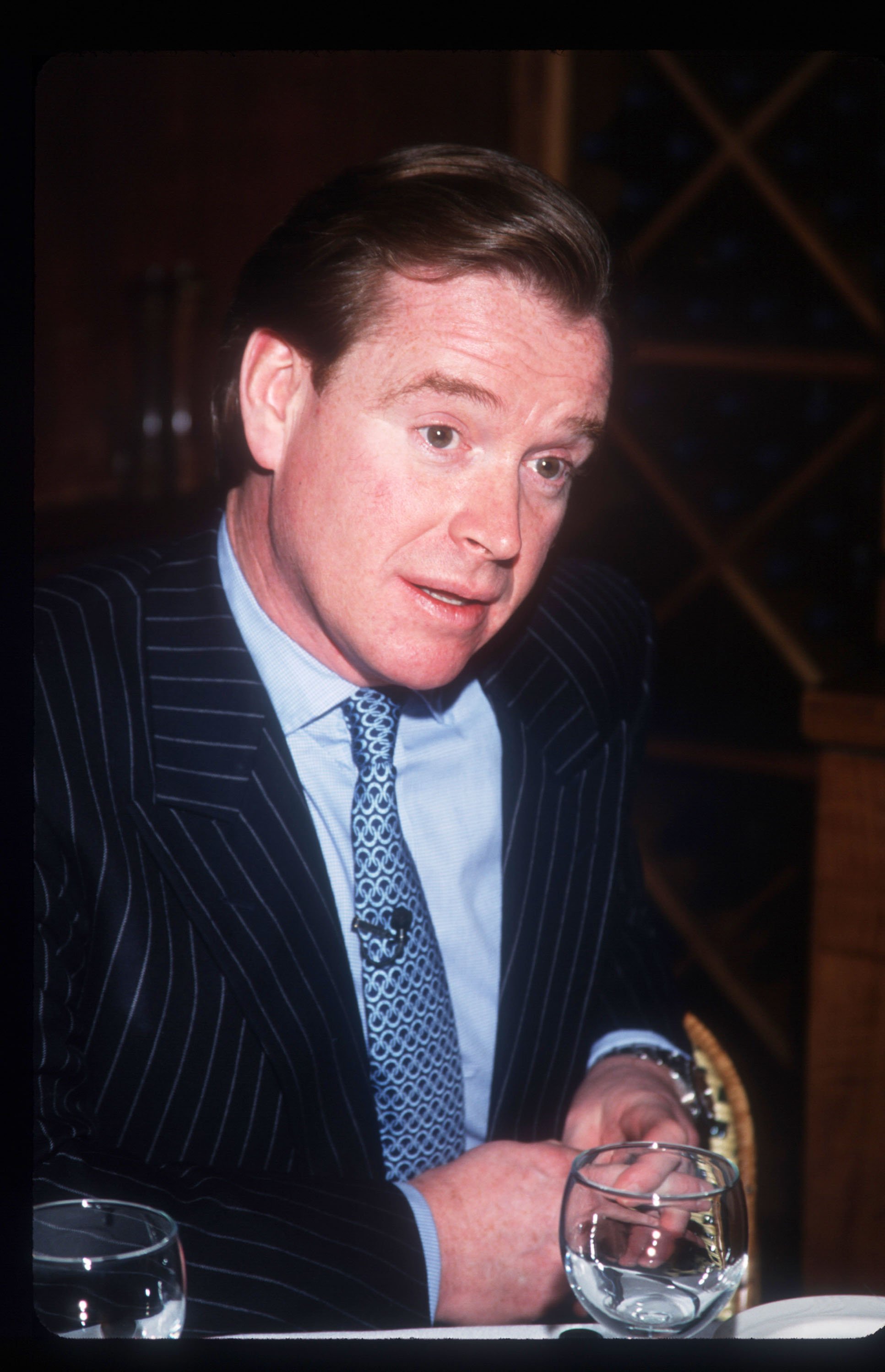 James Hewitt presented his book "Love and War" during an interview with Daphne Barak on October 25, 1999, in New York City | Source: Getty Images
The bodyguard smiled but didn't respond and wondered how many men would gladly have swapped places with Hewitt. When the captain took a chance to escape, Wharfe wasn't surprised.
Hewitt got a promotion to major and had to be in Germany for two years, leaving Diana feeling betrayed that he'd chosen his career over her. She initially tried to stop him from going and threatened to talk to Hewitt's commanding officer.
Diana's alleged lover refused, and their affair started diminishing, with their phone conversations becoming infrequent. The princess didn't tell her alleged lover that she wished to end their affair and believed that was her way of regaining moral high ground over her husband.
[Prince] Harry was conceived in 1983 around Christmas time, and his mother [Princess Diana] only met [James] Hewitt in the summer of 1986.
Charles was unable to let go of Parker Bowles. However, losing Hewitt reportedly hurt Diana, leaving her tearful, moody, and furious enough to rage against how unfair life was in her particular situation and in general.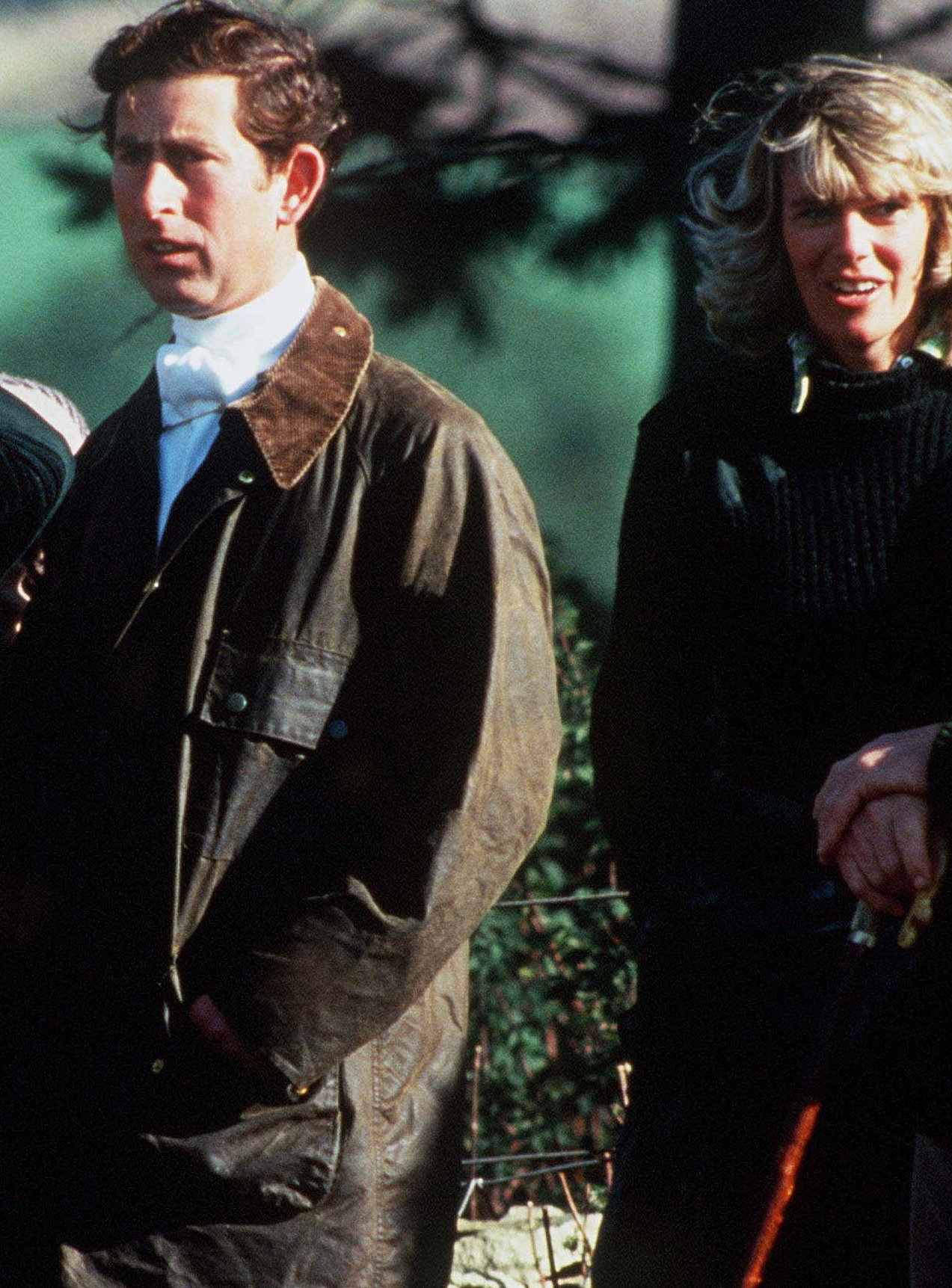 Prince Charles and Camilla Parker-Bowles in 1979 | Source: Getty Images
The betrayal Diana felt from Hewitt left him unemployable and a social outcast. Even though Harry's red hair matched Hewitt's, Diana was confident that the boy belonged to Charles even though he'd started seeing Parker Bowles by then.
JAMES' CONFESSION ABOUT HARRY'S PATERNITY
In a previous interview, Hewitt shared how he was aware of the paternity rumors regarding Harry. He explained to the Sunday Mirror that it was impossible that he was the boy's father.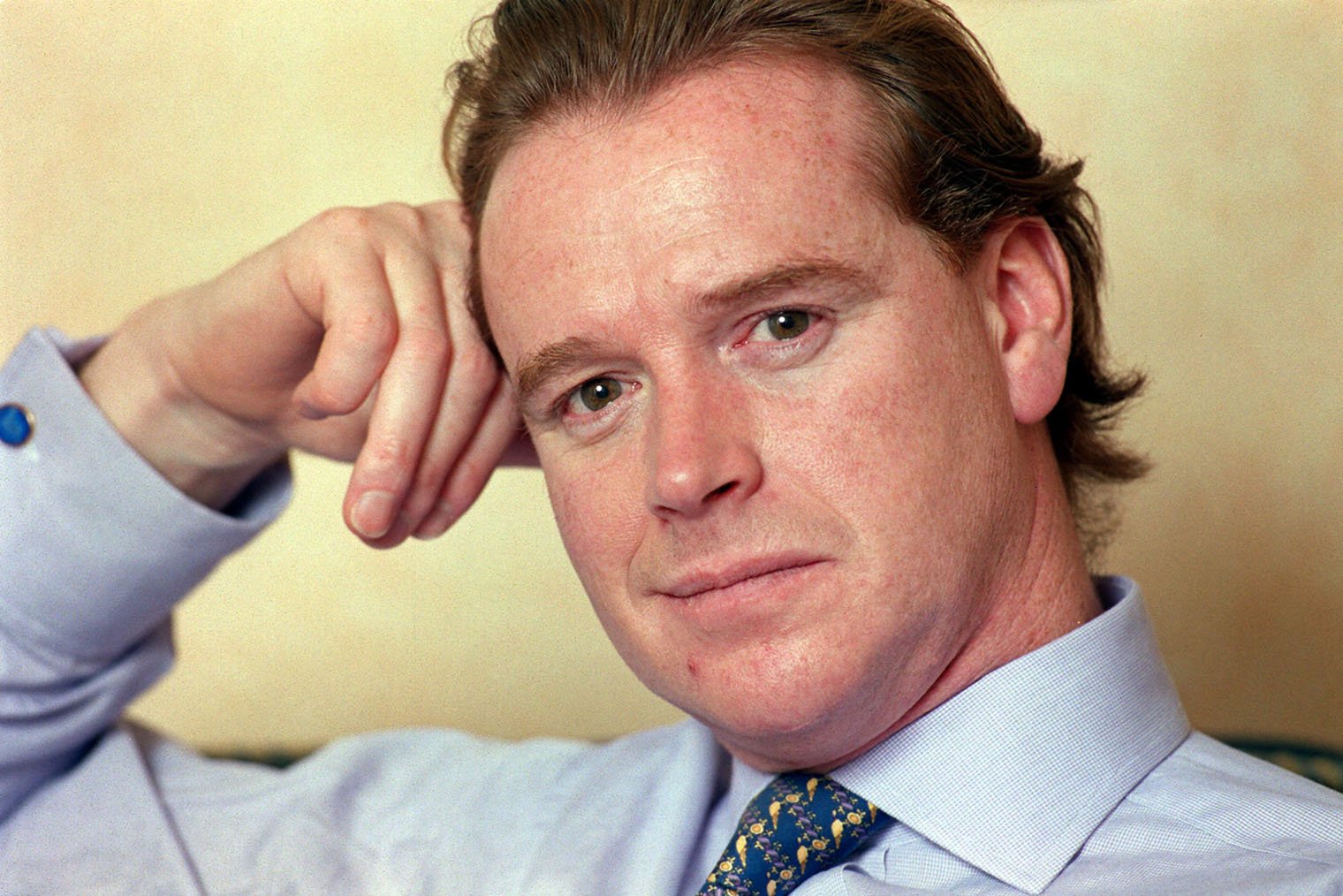 James Hewitt posing for a photo at his London home on October 18, 1999 | Source: Getty Images
Hewitt said he understood why people have an interest in the paternity issue. However, he told Harry was already walking when he and the Princess of Wales started seeing each other romantically.
Diana's meeting with Hewitt two years after Harry's birth hinted that he wasn't the boy's father. Wharfe recalled a time the royal discussed, in tears, the paternity rumors with him.
The People's Princess didn't care what Charles' friends said about her, but she would've been deeply hurt if anyone turned on her boys, including Prince William. Harry was conceived in 1983 around Christmas, and his mother only met Hewitt in the summer of 1986.
The red hair, a Spencer family trait, was something that couldn't be used against Diana either. When she was young, anyone who looked at early photographs of Jane, the Princess of Wales's sister, could see the trait.
The National Suicide Prevention Lifeline is 1-800-273-8255. Other international suicide helplines can be found at befrienders.org.
Please fill in your e-mail so we can share with you our top stories!