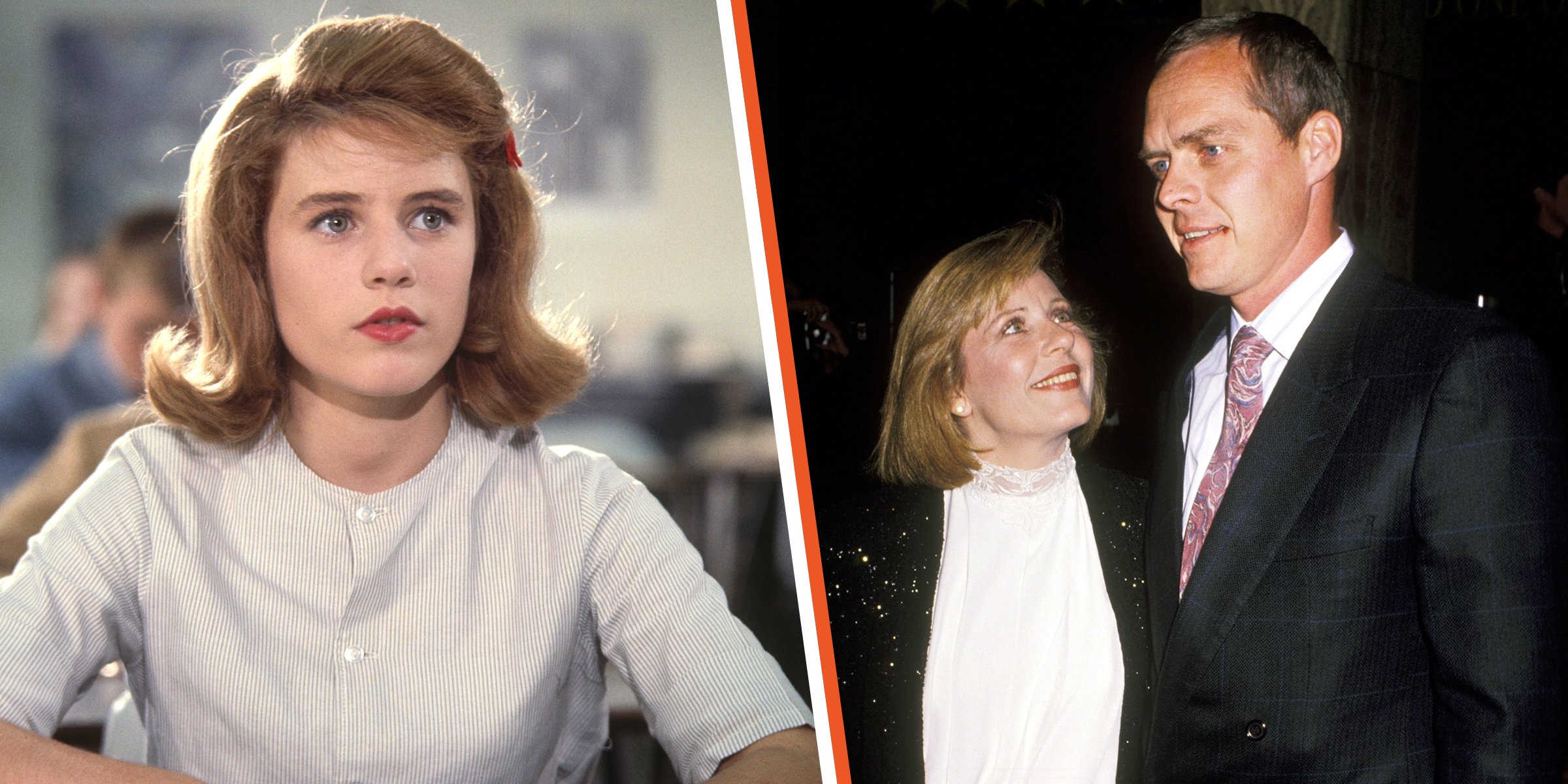 Getty Images
Patty Duke Endured 3 Rough Marriages & Found Bliss with Husband of 30 Years in Small Town Away from Spotlight

"The Goddess" actress Patty Duke endured a tough beginning in love matters, but when she met her fourth husband, Michael Pearce, she found happiness. She spent the final three decades in a small Idaho town where no one considered her a celebrity.
Actress Patty Duke is known and loved by scores of fans worldwide for her appearance in some of the most popular shows in the 50s and 60s.
She came to the spotlight after appearing in the 1962 "Miracle Worker," and a year later, she was thrust into fame when she played the dual role of "identical cousins" — the sophisticated, brainy, and demure Cathy and the chatty, rambunctious teenager Patty Lane on "The Patty Duke Show."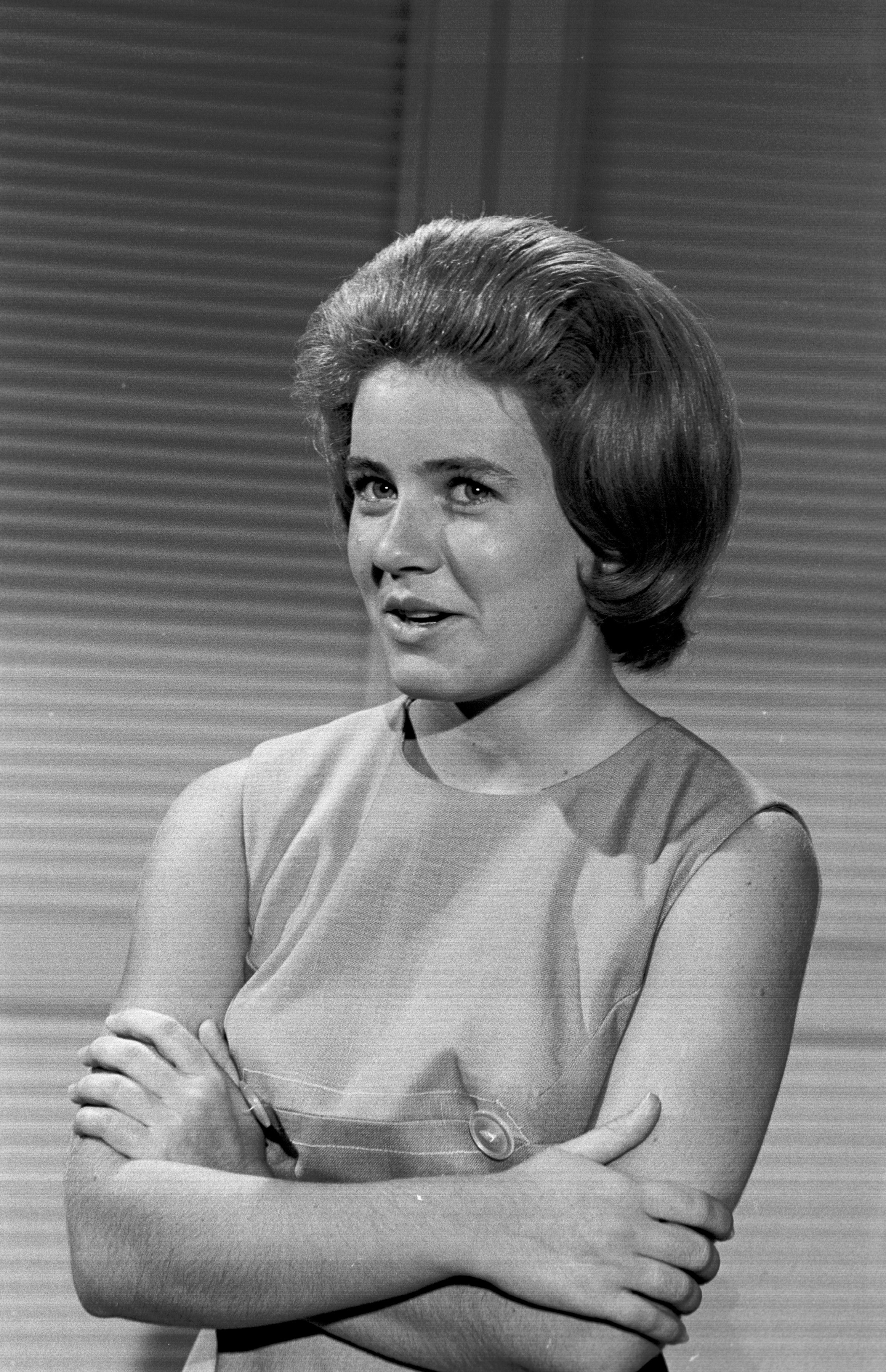 Actress Patty Duke on the "Operation Tonsils" episode of "The Patty Duke Show" aired on September 22, 1965 | Source: Getty Images
With her film and TV career steering in the right direction and with fame and recognition finally coming her way, it was inevitable that her personal life would be of public interest. Like many others in her shoes, the actress also had quite a colorful personal life that would often make headlines.
Duke got married thrice and had a string of romantic relationships before she could find her longtime happiness. The actress spent her formative years under the care of her surrogate parents, John and Ethel Ross, who were also her acting managers. The two were abusive toward Duke.
At 18, she had finally had enough of her abusive parents and sought an escape in marriage, wedding her first husband, 14-years-older Harry Falk Jr., who was a director on "The Patty Duke Show."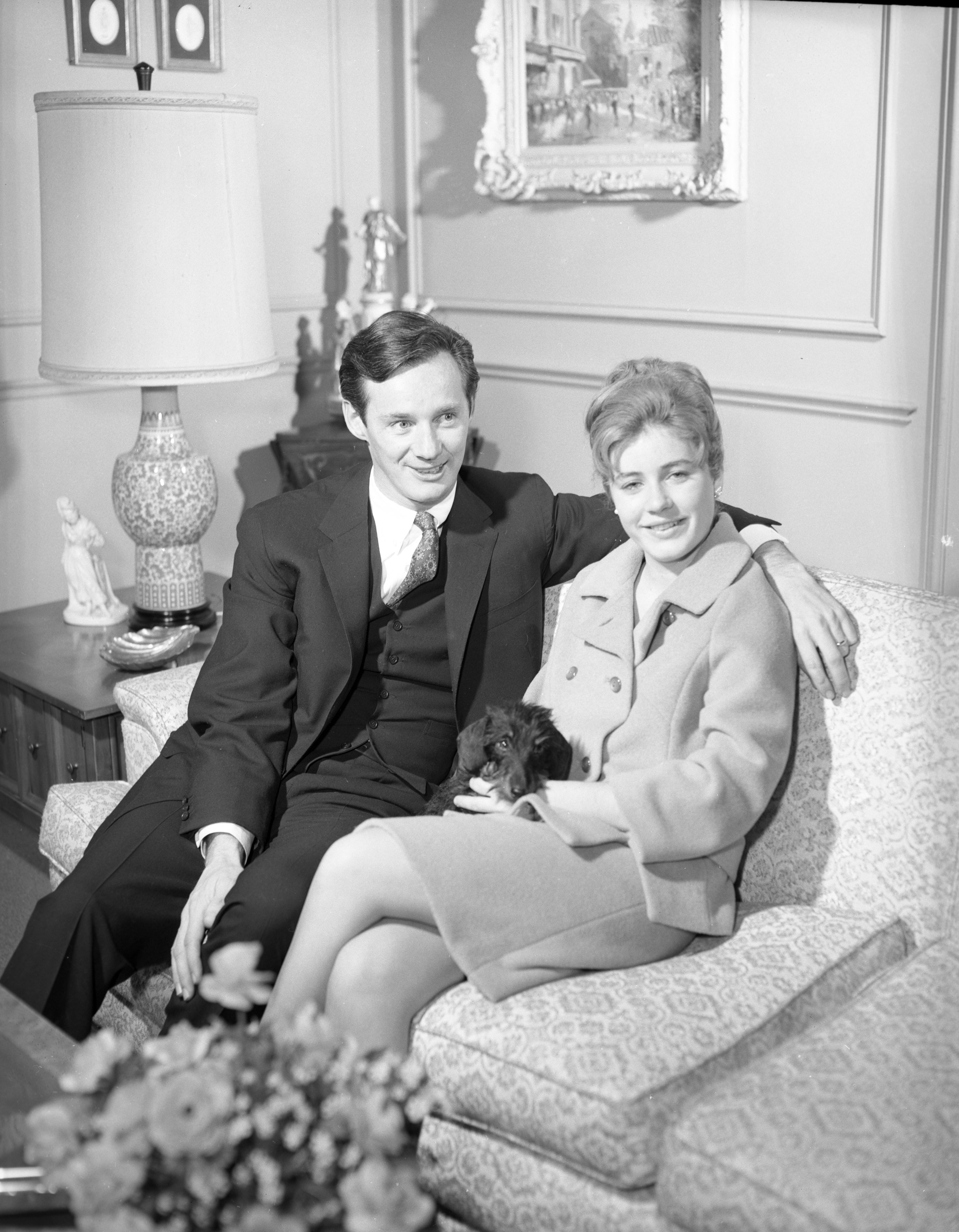 Actress Patty Duke and Harry Falk Jr. on the "Ross Runs Away - But Not Far" episode of "The Patty Duke Show" aired on January 5, 1966 | Source: Getty Images
Sadly, their marriage had plenty of challenges. Duke, who had an undiagnosed bipolar disorder, would often find herself engraved in a cycle of eternal mood swings and alcohol and drug use.
The strain on their relationship caused their split only two years later. Duke would open up about those challenging times, telling People in 1999:
"I didn't know how to be an adult. I had no preparation."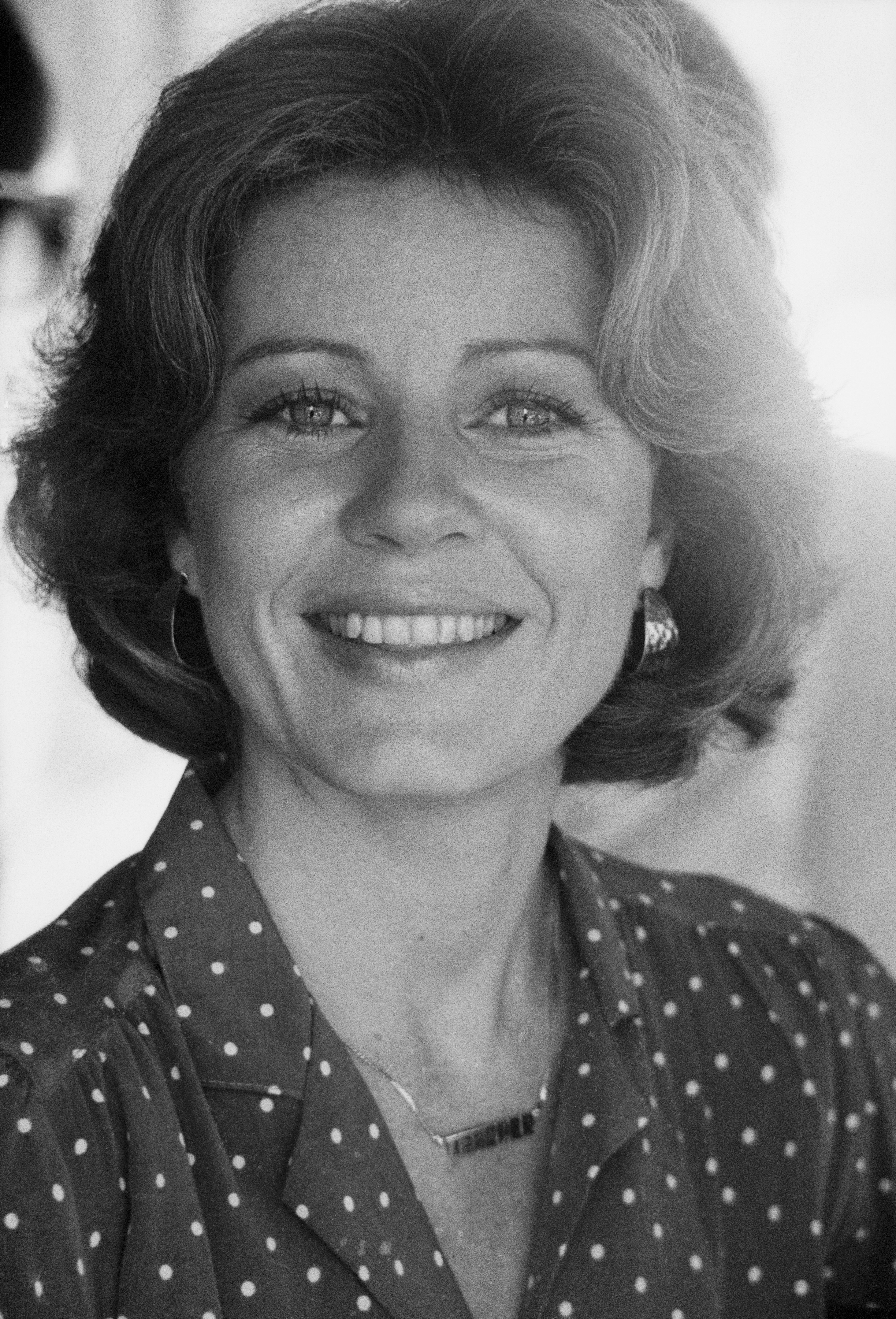 Actress Patty Duke in New York, circa 1960 | Source: Getty Images
After her first failed marriage, Duke became involved romantically with 6-year-younger Desi Arnaz Jr. Even though Arnaz's mother openly castigated their relationship, the lovebirds continued seeing each other secretly.
In June 1970, out of the blues, Duke wed Michael Tell, a man who had sublet her his apartment and who she confessed was a stranger to her. Their romance lasted two weeks, after which the pair split. Their marriage was invalidated a year later. However, during their short marriage, Duke discovered she was expectant.
She would later disclose that her baby's father was "Addams Family" star John Astin, who at the time was married. They carried on their secret dalliance until their baby Sean was born, and Astin divorced his wife.
John Astin And Patty Duke during 37th Annual Golden Globe Awards at Beverly Hilton Hotel in Beverly Hills, California, United States in 1980 | Source: Getty Images
As soon as they welcomed their son, they walked down the aisle in 1972 and had their second baby, McKenzie, the following year. When Sean was a teenager, Duke disclosed that she had lied about his paternity and that his father was Arnaz.
After the confession, Arnaz and Sean became close. However, when Sean was 20, he began receiving suggestions that he and Tell could be related. It was a shock to Sean, and finally, Duke decided to get to the bottom of things.
The confusion surrounding Sean's paternity prompted a DNA test involving all three potential fathers that showed that Tell, Duke's second husband, was Sean's father. The results saw the death of Duke and Astin's union, and the two divorced in 1985. However, they maintained an abiding love between them.
FINDING HAPPINESS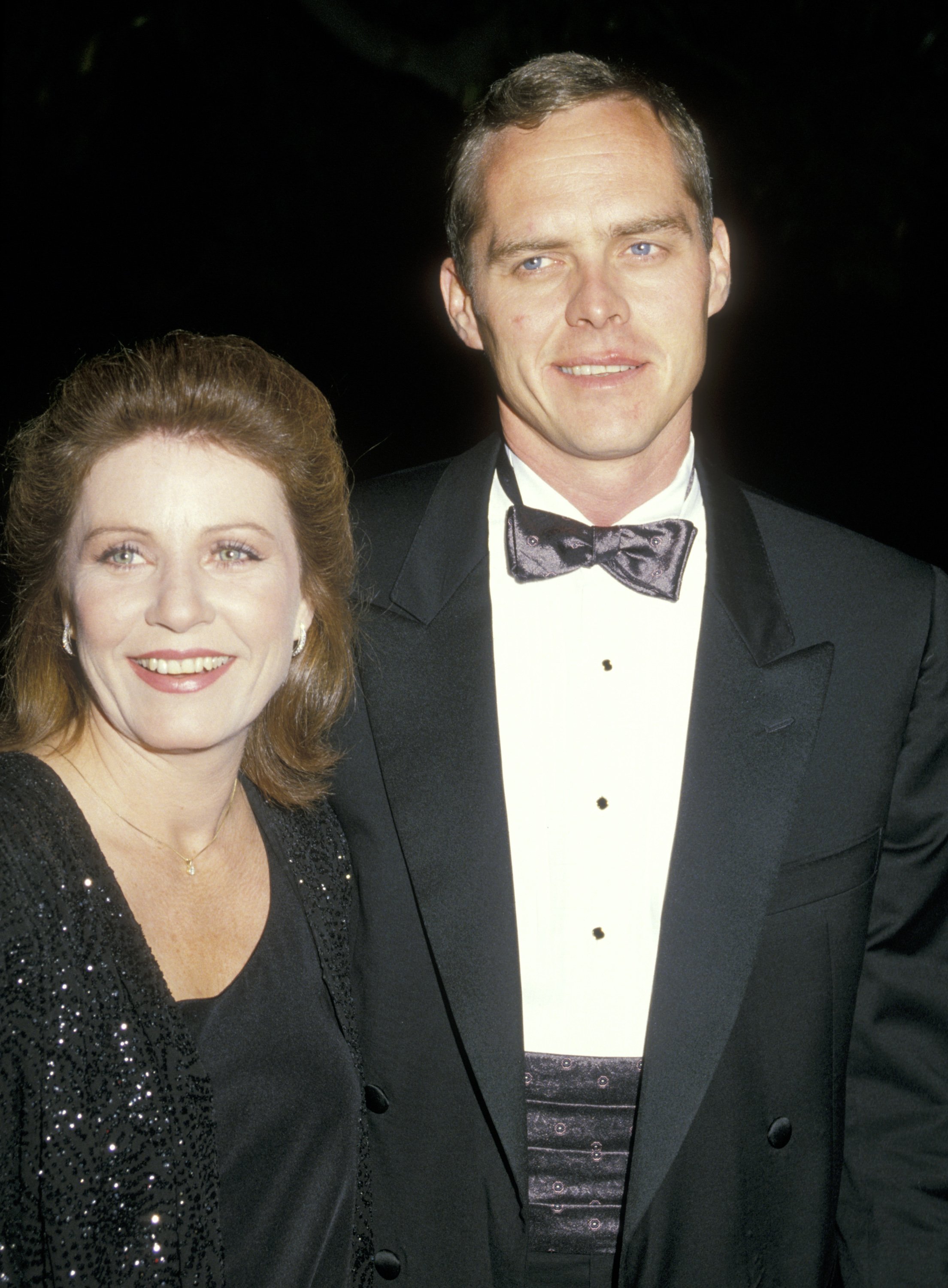 Patty Duke and Michael Pearce during Actors Fund Benefit - September 12, 1987 at Virginia Robinson Gardens in Beverly Hills, California, United States. | Source: Getty Images
After three failed marriages, Duke finally found love with Sgt. Michael Pearce, who she married in 1986. The two met when filming "A Time to Triumph."
Pearce was already a father to two daughters, Charlene and Raelene, and Duke gladly took over the mantle as their stepmother. The couple did not share biological children but adopted their son Kevin in 1988.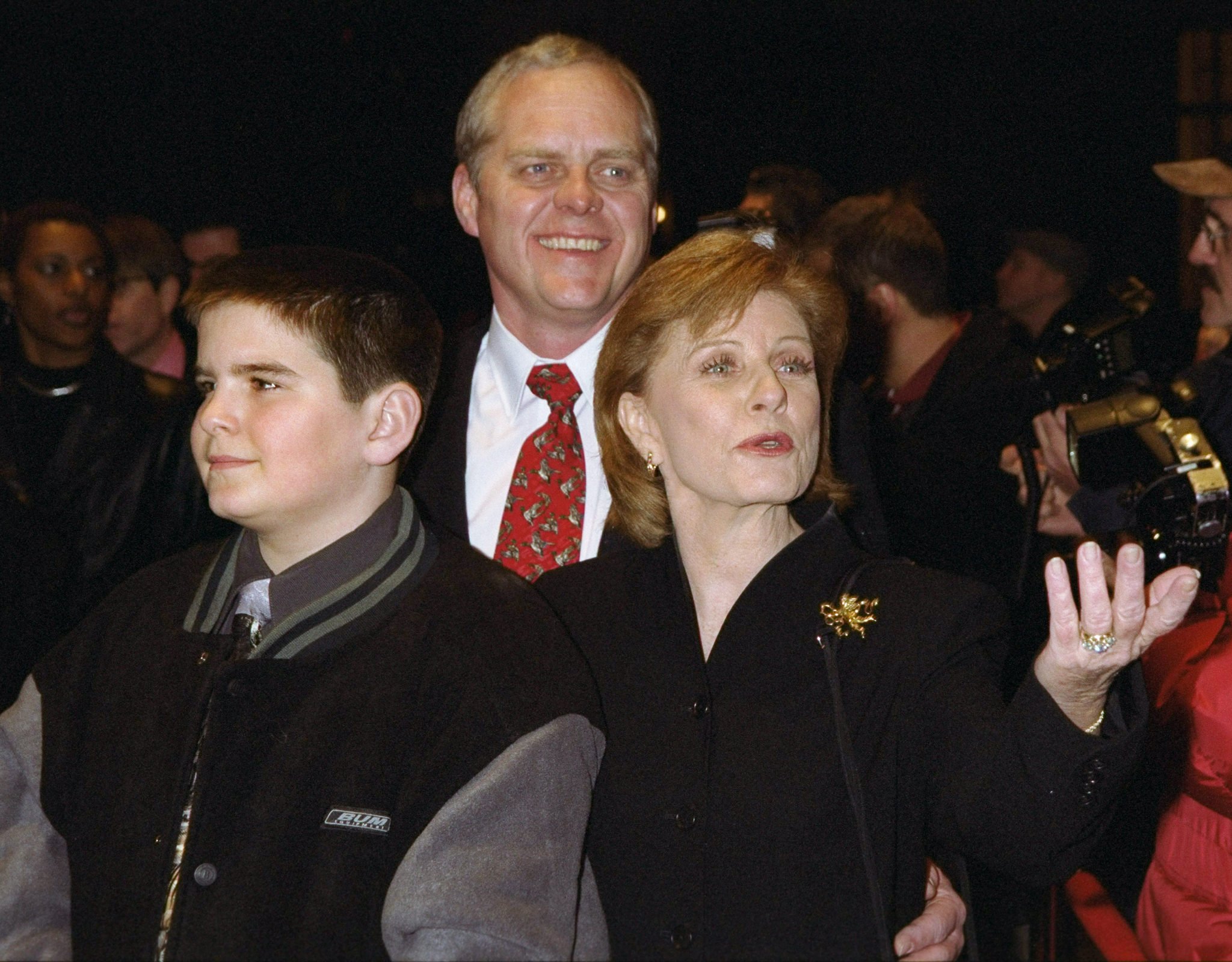 Patty Duke with husband Michael Pearce and son Kevin are on hand at the American Movie Classics' special screening of "Valley of the Dolls" at Clearview Chelsea West Cinema | Source: Getty Images
Sean considered Pearce his mother's protector and shared that the two had a connection that was impossible to describe. He told the Associated Press, as AP News reports:
"He became her 30-year project, and she finally in her life had a protector."
After spending her whole life in the public eye, Duke, with her husband Pearce, retreated to an old-fashioned Idaho town Coeur d'Alene where she finally found true happiness.
Patty Duke and Michael Pearce during ABC Annual Fall Affiliates Dinner - June 14, 1990 at Century Plaza Hotel in Century City, California, United States | Source: Getty Images
She lived a regular life in a modest home with their four dogs and loved that the folks around town did not consider her a celebrity. Instead, they referred to her by her birth name Anna. Sean told People:
"She was able to build a new identity for herself, one that was not built on show business or her stardom. It's a small town. Everybody knows everybody."
Even though Duke enjoyed the serenity of living in a small town, she did not let go of her love for acting. She became highly involved in the local theatre, with her son citing that even the time she spent on the silver screens was not as crucial as her time in the community theatre in Coeur d'Alene.
DUKE PASSES ON
Patty Duke attends the 2013 Chiller Theatre Expo at Sheraton Parsippany Hotel on April 26, 2013 in Parsippany, New Jersey. | Source: Getty Images
Duke and Pearce remained happily married until tragedy struck on March 29, 2016, when the actress passed away at a hospital in Coeur D'Alene, Idaho. According to a statement released after her demise, her death was caused by sepsis from a ruptured intestine.
In the last few years of her life, Duke had suffered myriad ailments, including emphysema, resulting from many years of smoking.
Her loving husband Pearce, diagnosed with prostate cancer in 2015, stood by his wife's side during her illness and took care of her relentlessly until she breathed her last.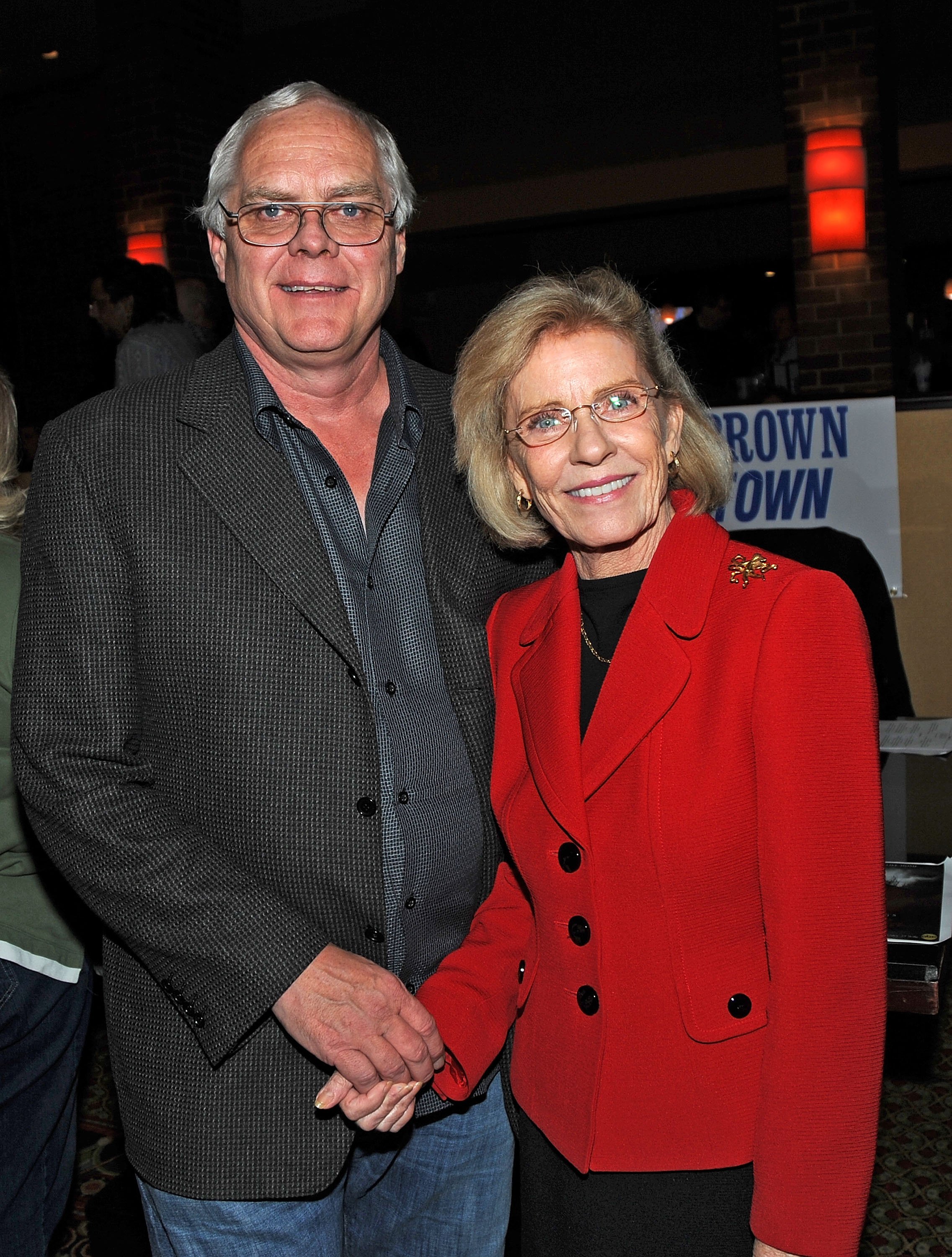 Patty Duke and her husband Michael Pearce attend Day 1 of the 2010 Chiller Theatre Expo at Hilton on October 29, 2010 in Parsippany, New Jersey. | Source: Getty Images
Sean, who'd spent the last months of his mother's life watching her in pain, shared that the messages that streamed in after her demise were overwhelming.
Instead of mourning the legendary actress, many celebrated her life with Sean sharing how grateful he was that his mother lived a life of compassion and one that generated happiness in others.
Sean disclosed that despite his mother's suffering in her final years, he was glad that her death came as a blessing and she would not have to suffer anymore. Duke's legacy lives on in her films and the people she impacted with the mental awareness advocacy work, a cause close to her heart.
Please fill in your e-mail so we can share with you our top stories!