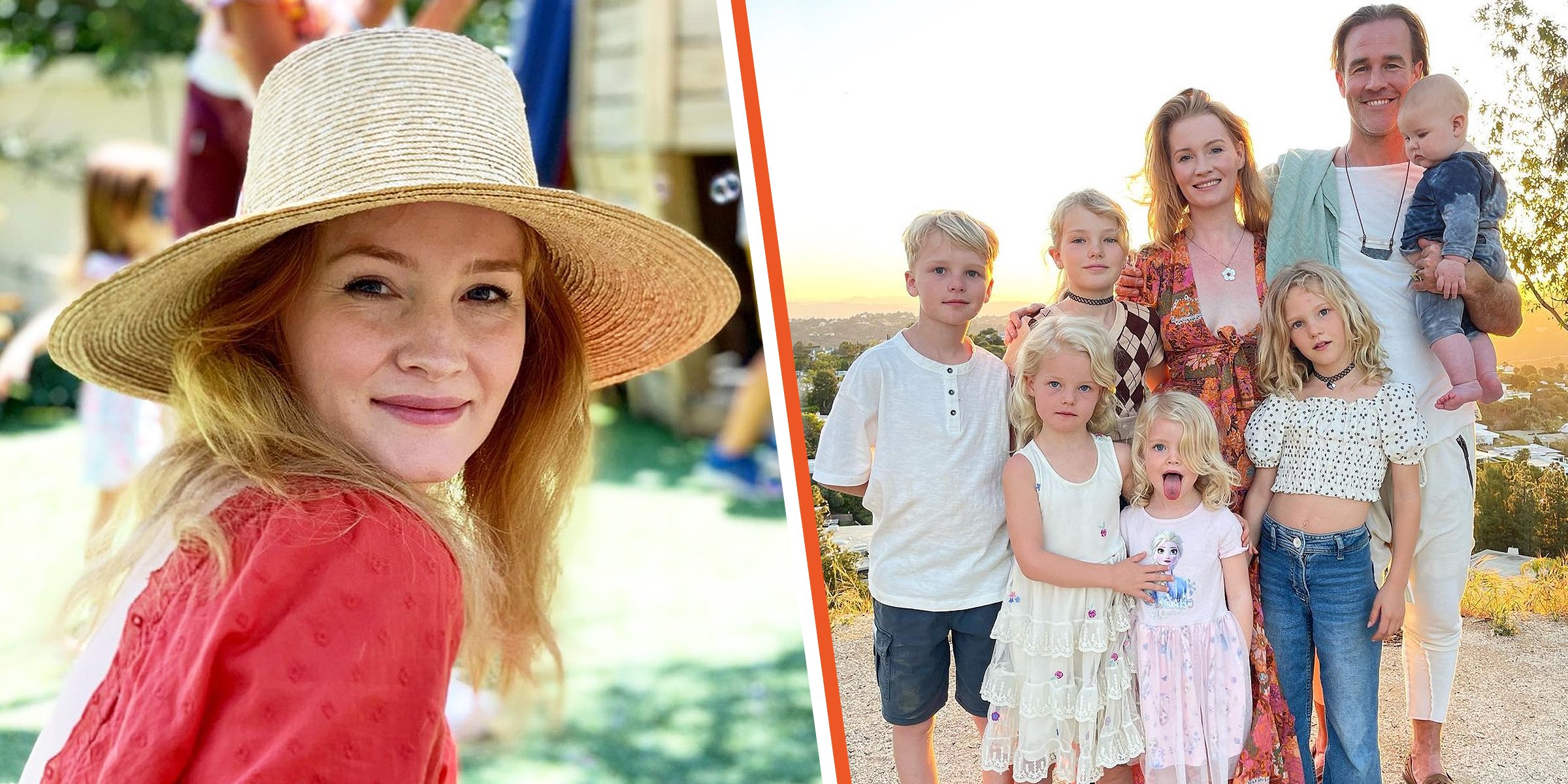 Instagram/vanderjames
Kimberly Brook Went Through 5 Miscarriages & Is Now A Mom of 6 - Who is James Van Der Beek's Wife?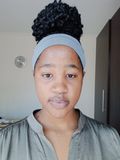 Kimberly Brook is "Dawson's Creek" actor and "Dancing With The Stars" contestant James Van Der Beek's wife. She has led a colorful life before meeting her husband and continues to do so with her now family of eight.
Kimberly Brook has carved her own path, collecting expertise within the fields and interests she's passionate about. She shares her wellness knowledge with her sizeable following base through all her chosen platforms.
Kimberly is the mother of six adorable children, of whom she regularly shares snaps on her Instagram capturing the trips they take as a family with her husband, James.
Kimberly Brook at the LA special screening of A24's "Skin" at ArcLight Hollywood | Source: Getty Images
KIMBERLY VAN DER BEEK
Kimberly Brook drew her first breath on March 22, 1982, which makes her an Aries. She grew up in the small town of Seabeck, Washington, where she graduated from high school. After that, she headed to Washington State University to pursue a degree in Communications with a minor in Sociology.
After graduating from university, she moved to Los Angeles, which the mom-of-six recalled was quite the turning point in how she experienced life, saying:
"It was in L.A. where the world became small. I was introduced to new thought processes, cultures and ways of life. The people I read about in entertainment, business and politics turned into acquaintances, friends and sometimes business partners."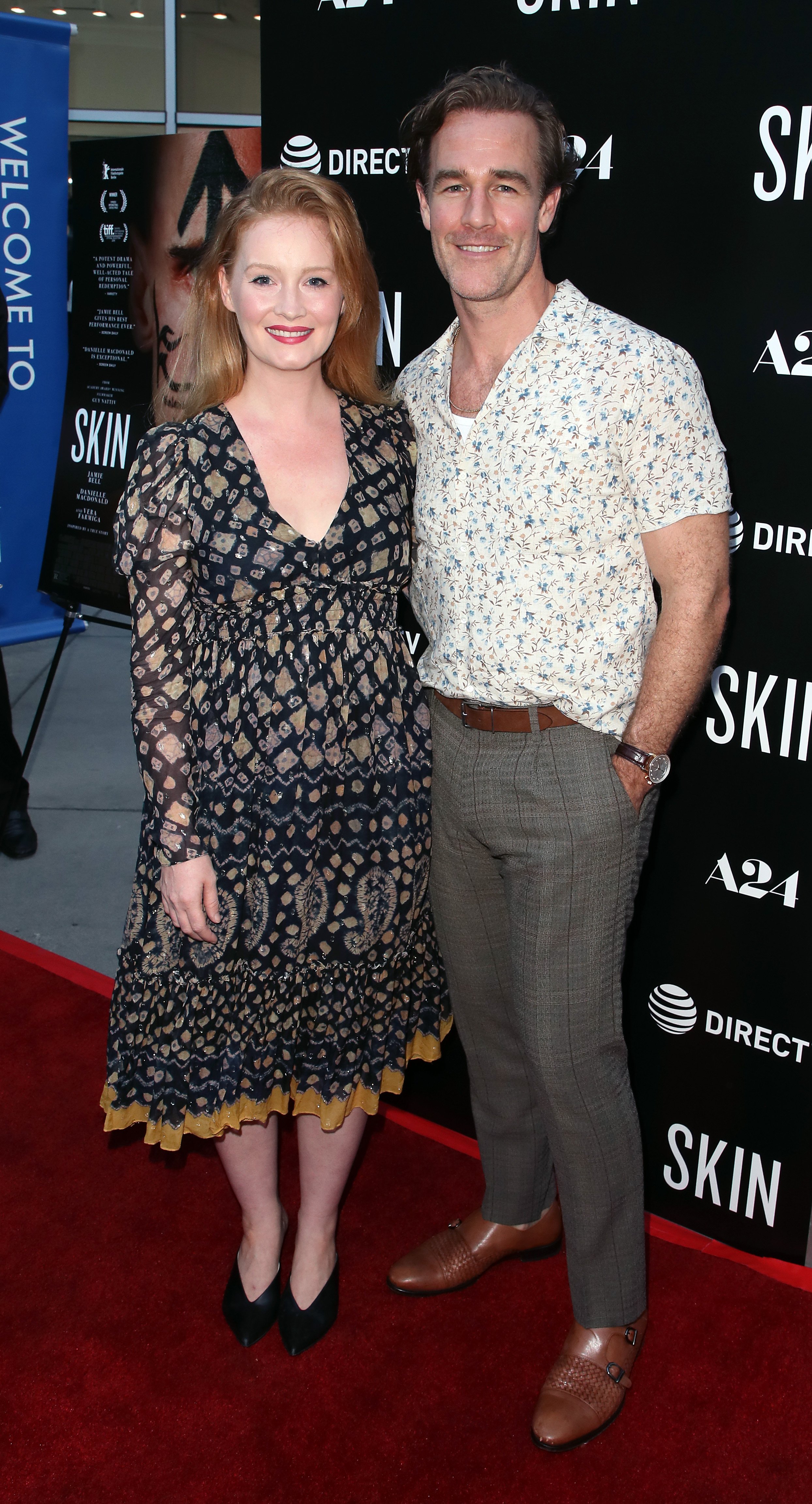 Kimberly Brook and James Van Der Beek attending the LA Special Screening of A24's "Skin" at ArcLight Hollywood | Source: Getty Images
In 2020, Kimberly wrote her first of several blog posts for People Magazine, where she announced the arrival of her second child and joked about her firstborn's incessant watching of the animated kid's show "Peppa Pig."
Brook illustrated her work experience, saying that she simultaneously found business exciting and challenging. She also lists her built expertise in nutrition, publicity, eco-home building, and strategic advising.
Brook could also travel and see the world through the work opportunities afforded to her. She had been to France festivals, Abu Dhabi, and Israel.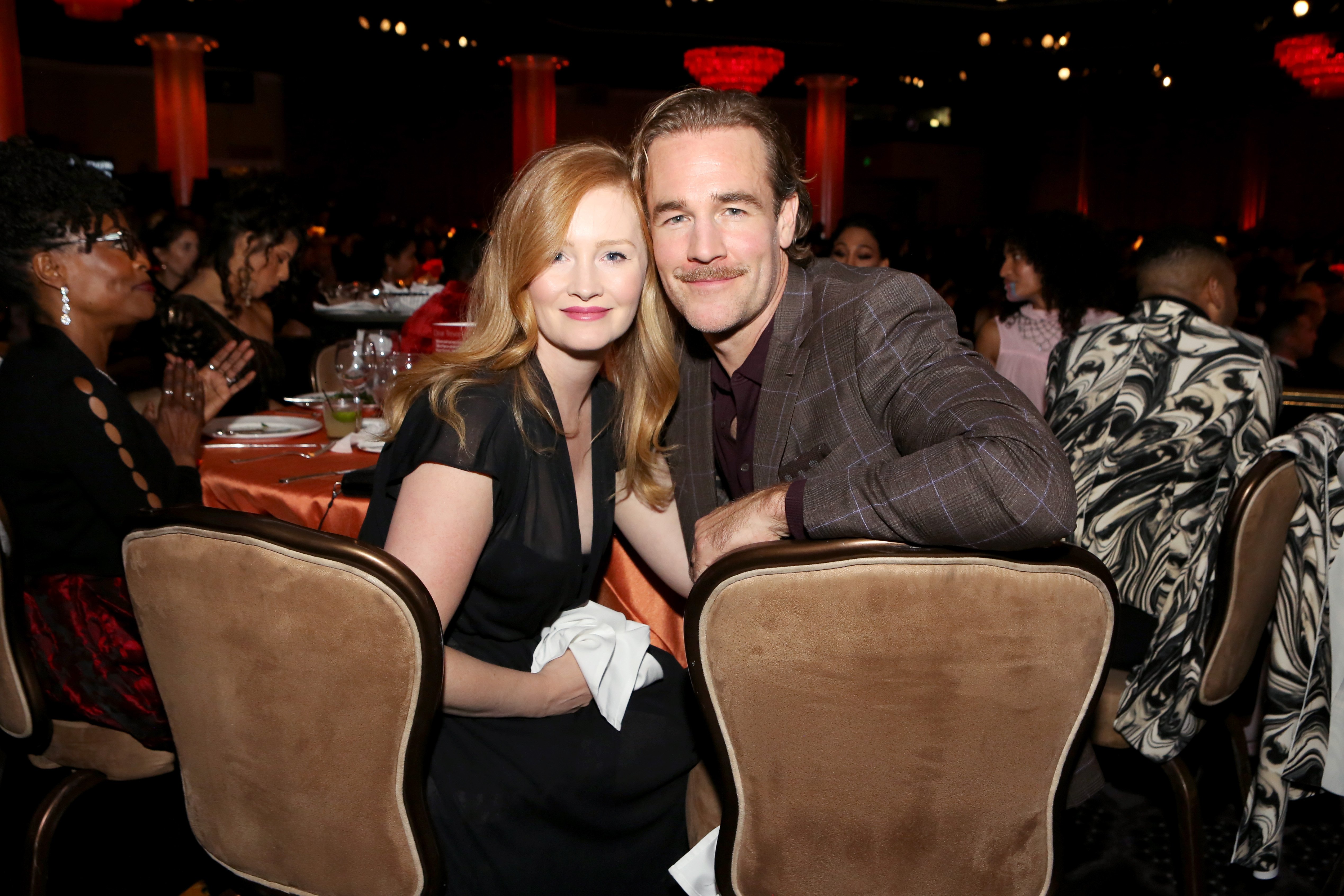 Kimberly Brook and James Van Der Beek attending the Trevor Project's TrevorLIVE LA 2018 at The Beverly Hilton Hotel | Source: Getty Images
Kimberly has one acting credit belonging to the "Home Movie: The Princess Bride," in which celebrities would depict scenes from the original movie during the COVID-19 quarantine. She appeared on "Entertainment Tonight" in 1981 and produced a documentary in 2010 titled "Teenage Paparazzo."
Following her health challenges, Kimberly became a wellness expert for the "Food Heals Podcast." She was eager to share her expertise regarding that topic on more platforms, so she started blogging for People and used her Instagram to share that it and other related topics.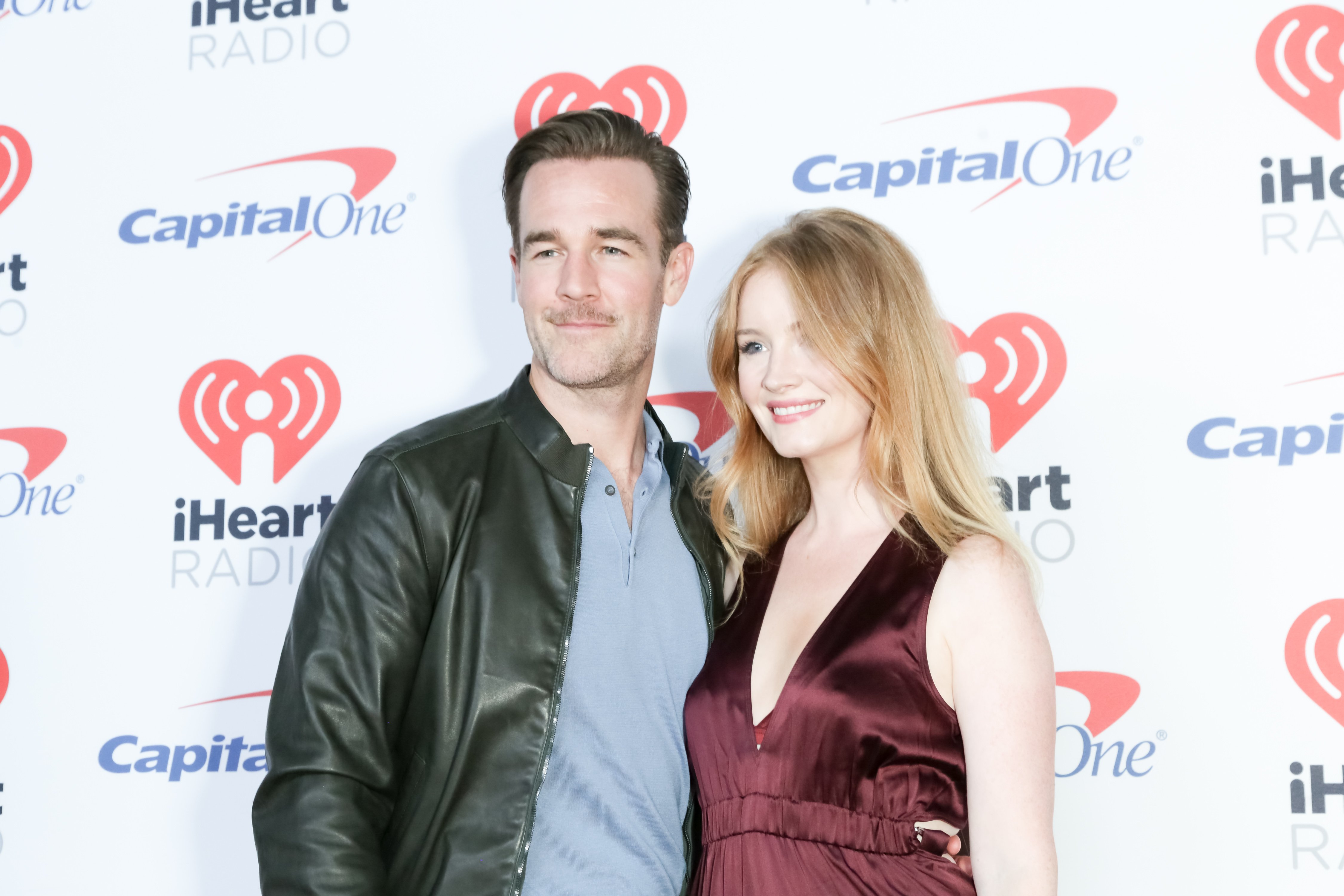 James Van Der Beek and wife Kimberly arrive at the 2017 iHeartRadio Music Festival in Las Vegas | Source: Getty Images
She has amassed a following of a whopping 242K followers on her Instagram account with a quirky bio that says:
"Married to @vanderjames. Mother to 6 children. Harmonizing with Mother Earth. Walking through the gateways of ease, peace and fun!"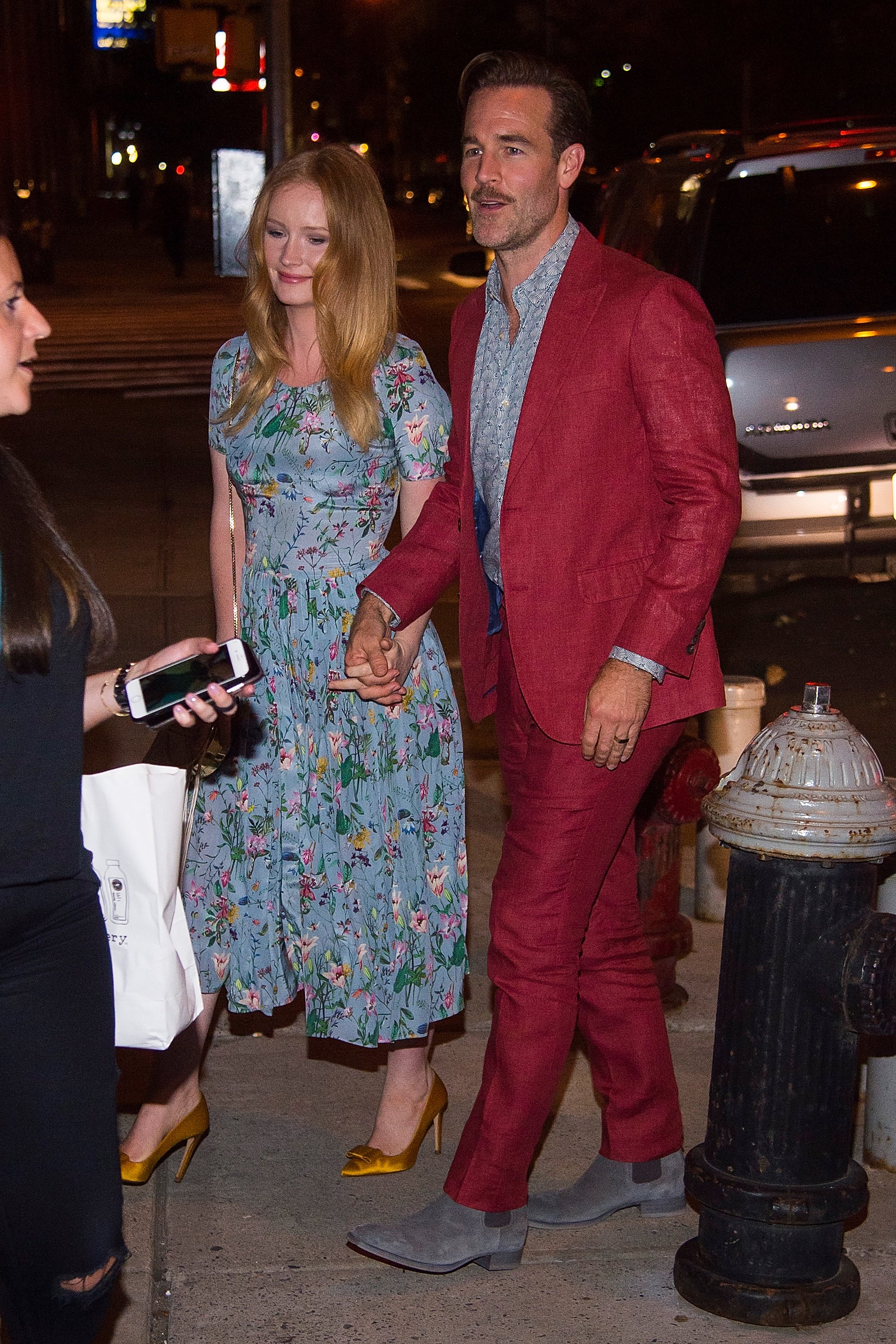 Kimberly Brook and James Van Der Beek are photographed in SoHo, New York City | Source: Getty Images
MARRIAGE
Before meeting Kimberly, James had married once before. James reportedly met Heather McComb in 1998, after which they dated for four years. He proposed to McComb in 2002, and they tied the knot in Malibu on July 5, 2003.
After six years, the pair filed for divorce in 2010, stating the reason for their legally official separation to be "irreconcilable differences." During their marriage, McComb and Van Der Beek had no children.
Kimberly Brook and James Van Der Beek attending the "Pose" New York Premiere at Hammerstein Ballroom in New York City | Source: Getty Images
Kimberly and James met in Israel at a Kabbalah Center, where Kimberly had traveled with her Kabbalah teacher in 2009. The pair's romance ensued, and they married after a year of dating.
They had an intimate wedding ceremony at the very place they met on August 1, 2010: the Kabbalah Center, which was near Dizengoff Plaza in Tel Aviv, Israel.
HEALTH AND MISCARRIAGES
The Van Der Beeks have suffered five miscarriages throughout the growth of their family, two of which occurred within seven months.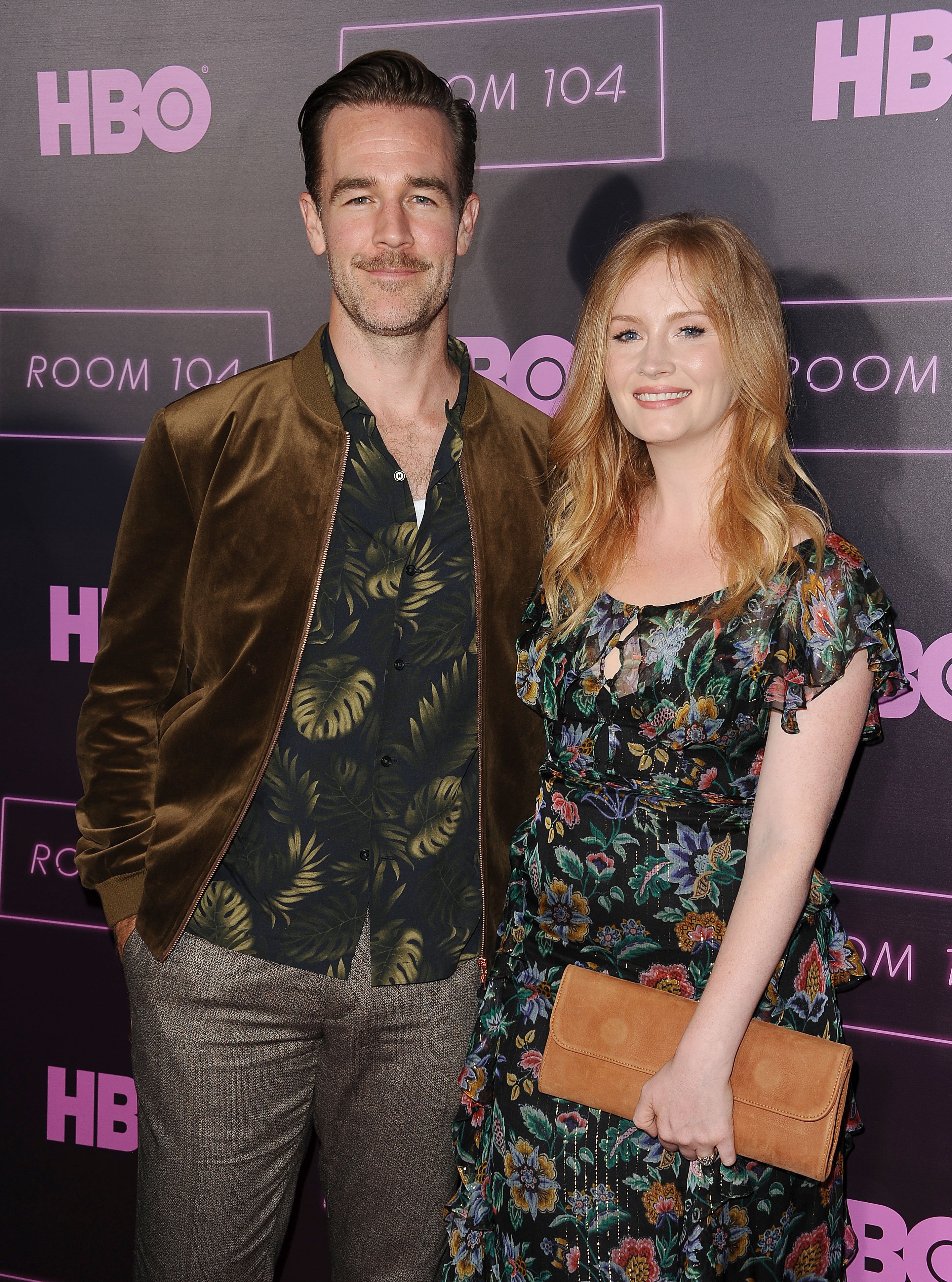 James Van Der Beek and his wife Kimberly Brook attend the premiere of "Room 104" at Hollywood Forever | Source: Getty Images
During her fifth pregnancy loss on June 25, 2020, Kimberly's life came under threat, where she needed several blood transfusions to survive. The actress expressed her gratitude to those who donated blood for her, saying:
"My life was on the line. What saved my life was blood transfusions, people who donated blood. Without them, I probably would not be here."
Her husband also took to Instagram to express his grief on Instagram, telling the world how the baby they had hoped to welcome wouldn't be joining them in the physical world.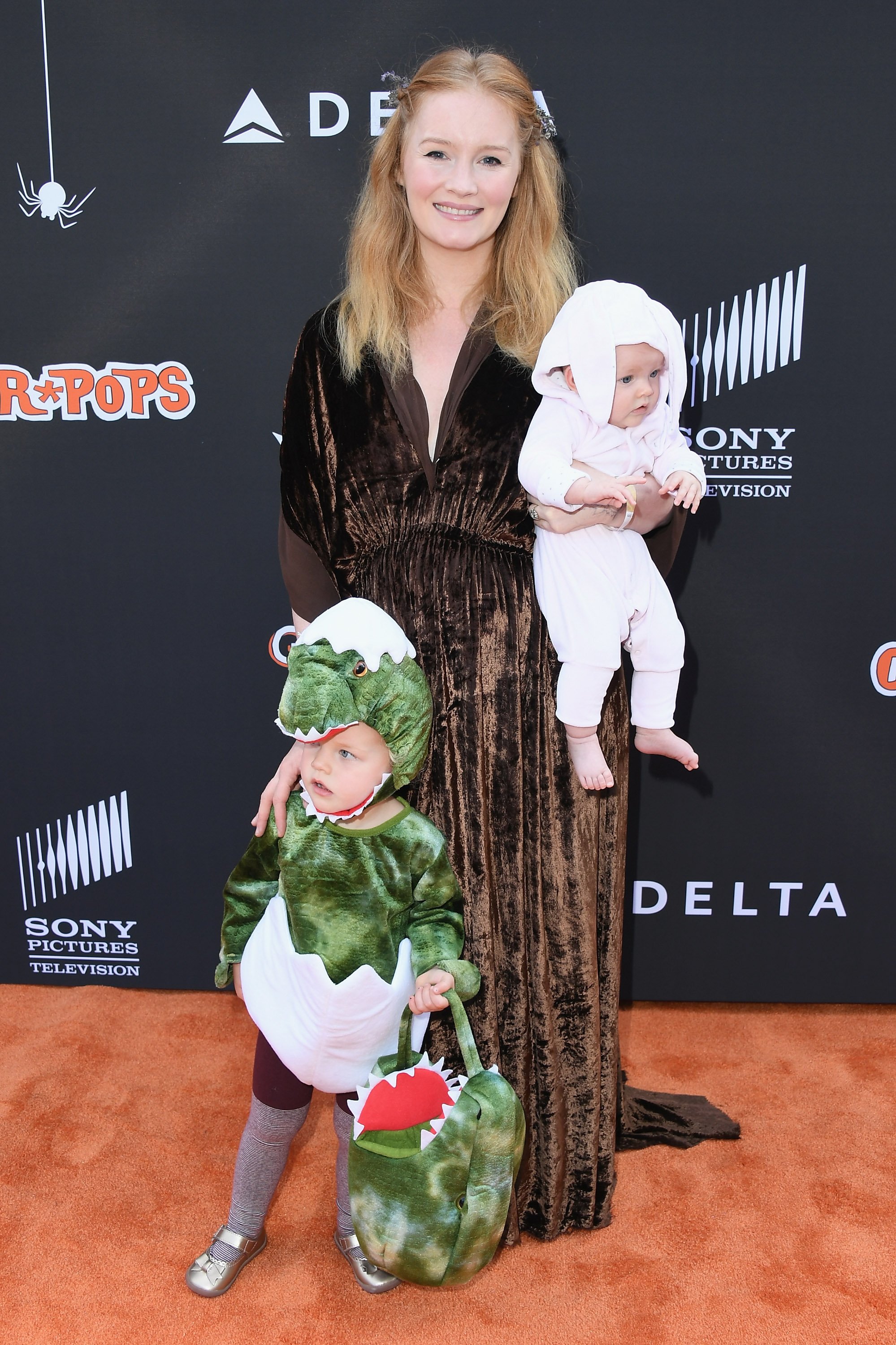 Kimberly Van Der Beek posing with her children at the Jessica and Jerry Seinfeld's GOOD + Halloween Bash at Sony Pictures Studios in Culver City | Source: Getty Images
Following her survival from blood donations, Kimberly and James partnered with American Red Cross to advocate for the crucial need of blood donations, which are often in shortage during the times they are needed most.
Along with this advocacy, the couple has also spoken against the stigma regarding miscarriages. An Instagram post shared by James expressed that the word "miscarriage" needed to be replaced, as he believed that the word implied failure on the part of those who couldn't carry their babies to the term. He continued:
"Miscarriage [...] is something that people rarely talk about, and often go through in secret. [...] We decided to put ourselves out there - not knowing what we'd find - in an effort to chip away at any senseless stigma around this experience [...]."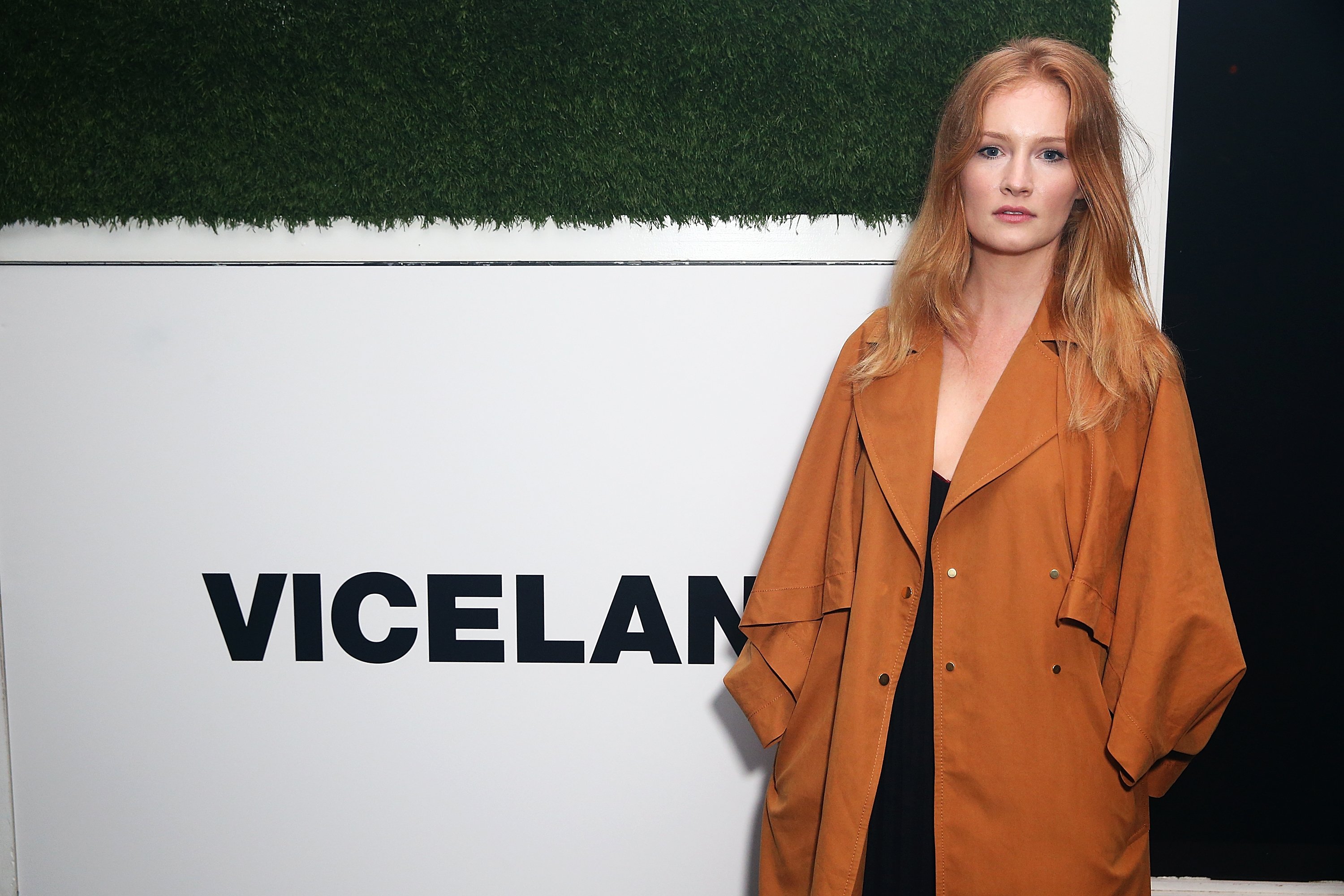 Kimberly Brook attending VICELAND Presents What Would Diplo Do at Comic Con in San Diego | Source: Getty Images
Before moving to Austin, Tex, the couple stayed with their children in Los Angeles, California. When asked about why they moved, they mentioned the ordeals they'd had to face while in California being part of the reason.
Moreover, Kimberly saw the need to ground herself and her family in nature, which has proven therapeutic for them, as James shared a short clip of a person flying a parachute. He jokingly captioned it:
"Not saying I need to fly a parachute with a fan strapped to my back like this guy... but when people ask why we're moving our kids out of L.A. these are just some of the reasons. More to come."
CHILDREN
The couple has six adorable children. Olivia is their first, named after an olive tree they had spent their time under as lovers during their courtship. She was born on September 25, 2010.
Joshua is their funny little man, born on March 13, 2012. Following Joshua, Annabel Leah was born on January 25, 2014. Her mother describes her as a playful and loving child.
After Annabel came, Emelia was born on March 23, 2016. Emelia once suffered a hit to the head, after which her parents rushed her to the hospital, but she recovered just fine. Their huge Miley Cyrus fan, who loves singing the star's "Wrecking Ball," Gwendolyn, was born in June 2018.
In November 2021, Kimberly Brook and James Van Der Beek privately welcomed their lastborn, Jeremiah. The couple was scared when they received the news of the pregnancy, given two previous late-term miscarriages, and that's why they kept Jeremiah's existence hush-hush until his arrival.
Please fill in your e-mail so we can share with you our top stories!
The information in this article is not intended or implied to be a substitute for professional medical advice, diagnosis or treatment. All content, including text, and images contained on news.AmoMama.com, or available through news.AmoMama.com is for general information purposes only. news.AmoMama.com does not take responsibility for any action taken as a result of reading this article. Before undertaking any course of treatment please consult with your healthcare provider.