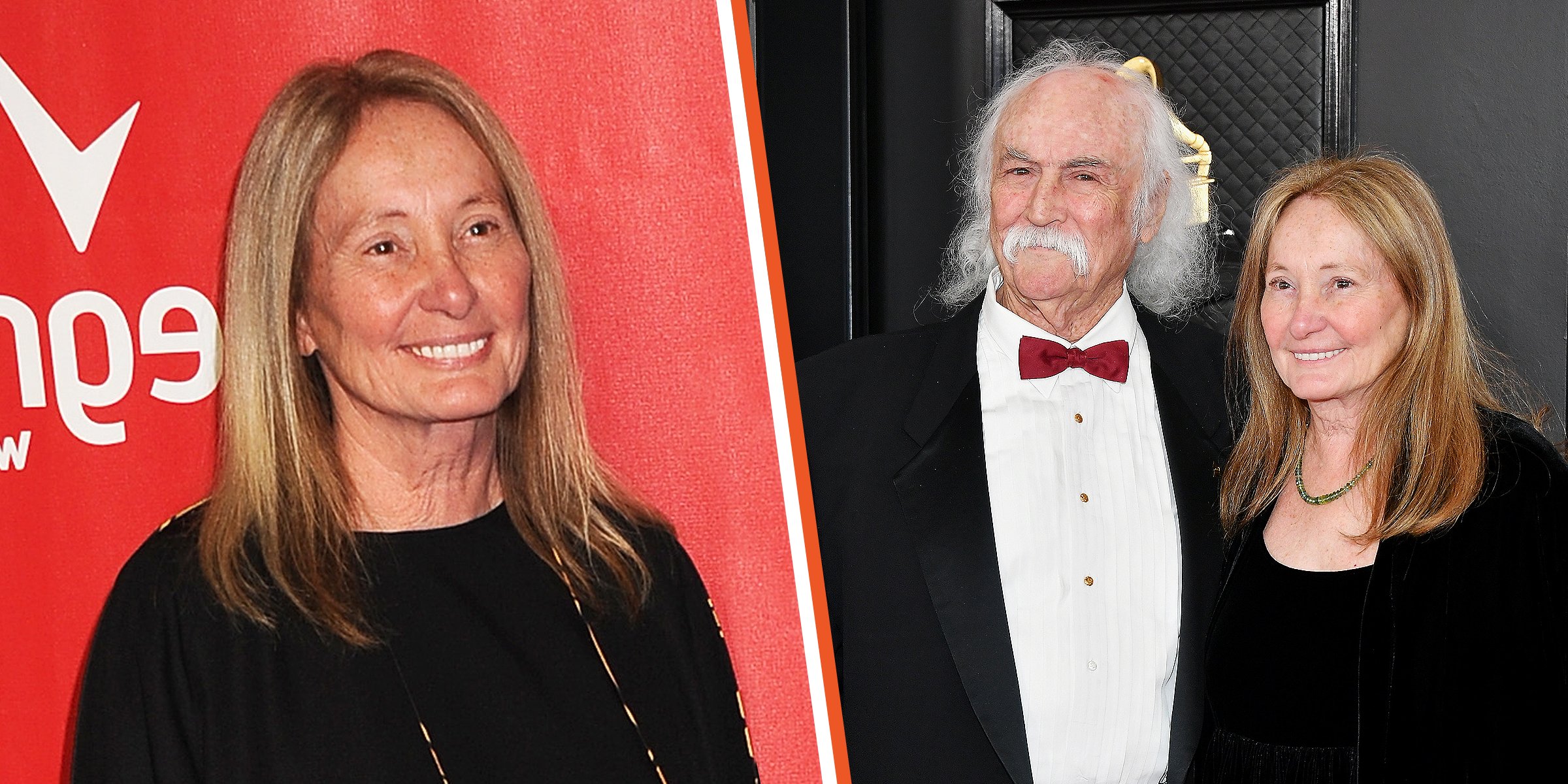 Getty Images
Jan Dance Is David Crosby's Wife of 35 years

Jan Dance is widely associated with music artist David Crosby. His longtime wife is the mother of their only child, and she's a rather interesting woman.
Jan Dance is the wife of David Crosby, a famous musician. Crosby is well known as a founding member of the widely popular band "Crosby, Stills, and Nash."
The two have been married for over three decades, with their wedding date on May 16, 1987. They also have one child, born in the mid-1990s.
JAN DANCE BEFORE SHE MET DAVID CROSBY
Before meeting her future husband, Dance worked as a receptionist and was eventually promoted to traffic coordinator. It meant she was the individual in charge of booking studio time for musicians and producers. Dance stated:
"I was so in love with music. It was a great open door for me. The Eagles recorded at Criteria. And the Bee Gees, Eric Clapton and Aretha Franklin...It was a unique time; the studio people and the people who came to record grew together, and I could actually see a song and album be born. To me, that was the greatest gift there was."
At the time, Dance said, her mother used to work at all hours of the night. She stated that during this time, her mom became more friendly with many of the artists.
It was then that she met her future husband. Taken in by his lyrics, she managed to get the chance to speak to him until his girlfriend, Nancy Brown, entered the room. She remembered:
"Now, I didn't realize at the time what kind of fascination I was building up for the man personally, but I did know that I stopped any idea of pursuing my personal interest for him because he had a girlfriend, and I was of the mind where if people have mates... then it's not a kind or human thing to do to chase them away."
Brown herself remembers meeting Dance stating that she had spunk. Whatever may have happened following their meeting, we all know that Dance ended up marrying Crosby in the end.
Now decades after reading his lyrics, Dance enjoys going on Instagram like her husband, enjoys horseback riding, and loves spending time with her family, always making sure to share pictures of these beautiful moments online.
You May Also Like: Ian Alexander Sr.: All about Regina King's Ex-husband and the Father of Her Late Son
JAN DANCE AND DAVID CROSBY HAVE BEEN MARRIED FOR 35 YEARS
As mentioned, in 1987, Dance and Crosby got married. They said their I do's at the Hollywood Church of Religious Science on Sunset Boulevard. Speaking about how she felt, Dance said:
"I feel great. I'm extremely happy."
There were around 200 people who attended the wedding, including famous names such as Joe Walsh and Howard Hessman. Stephen Stills, the musician and singer gave the bride away.
While their wedding was beautiful, the couple hasn't always had an easy life. Both of them had to face substance abuse. They were legally not allowed to see one another for half a decade because of how much of a bad influence they were on one another. In a 2021 interview, Crosby said he had been clean for around five decades, and the two live happily together. He stated:
I don't know why I'm alive, and Jimi isn't, and Janis [Joplin] isn't and Mama Cass isn't, and all my other friends, I have no idea why me, but I got lucky."
Beyond beating this dark period in his life, Crosby is, as many know, highly accomplished. He was Inducted into the Rock and Roll Hall of Fame in 1997 as one of the Crosby Stills & Nash members. He was also known for being in the films 1991's "Backdraft," 1991's "Hook," and 1999's "The Limeys."
The two now live a happy and idyllic life together in Los Angeles, but Crosby won't forget how much his wife helped him overcome his substance issues. He stated: "Jan gave me tireless support and constant companionship, and since I can't thank her ever enough, I'll start by telling her here that I love her then, now, and always."
You May Also Like: Kathy Hilton's Husband: Inside the Life of Real Estate Magnate Richard Hilton
JANE DANCE AND DAVID CROSBY HAVE A SON
Crosby has three children, one of which is with Dance, who was born in July 1995 and named Django. He grew up in Santa Ynez Valley as a child, which his father thought was the perfect place, expressing:
"We have a small adobe house in the middle of a lot of trees. It's been a great place to live and raise our son."
Their son, who now lives with them in Los Angeles, used to be his father's road manager for a while. Now, he is a photographer, with one of his pictures of his father being used as an album cover.
Please fill in your e-mail so we can share with you our top stories!