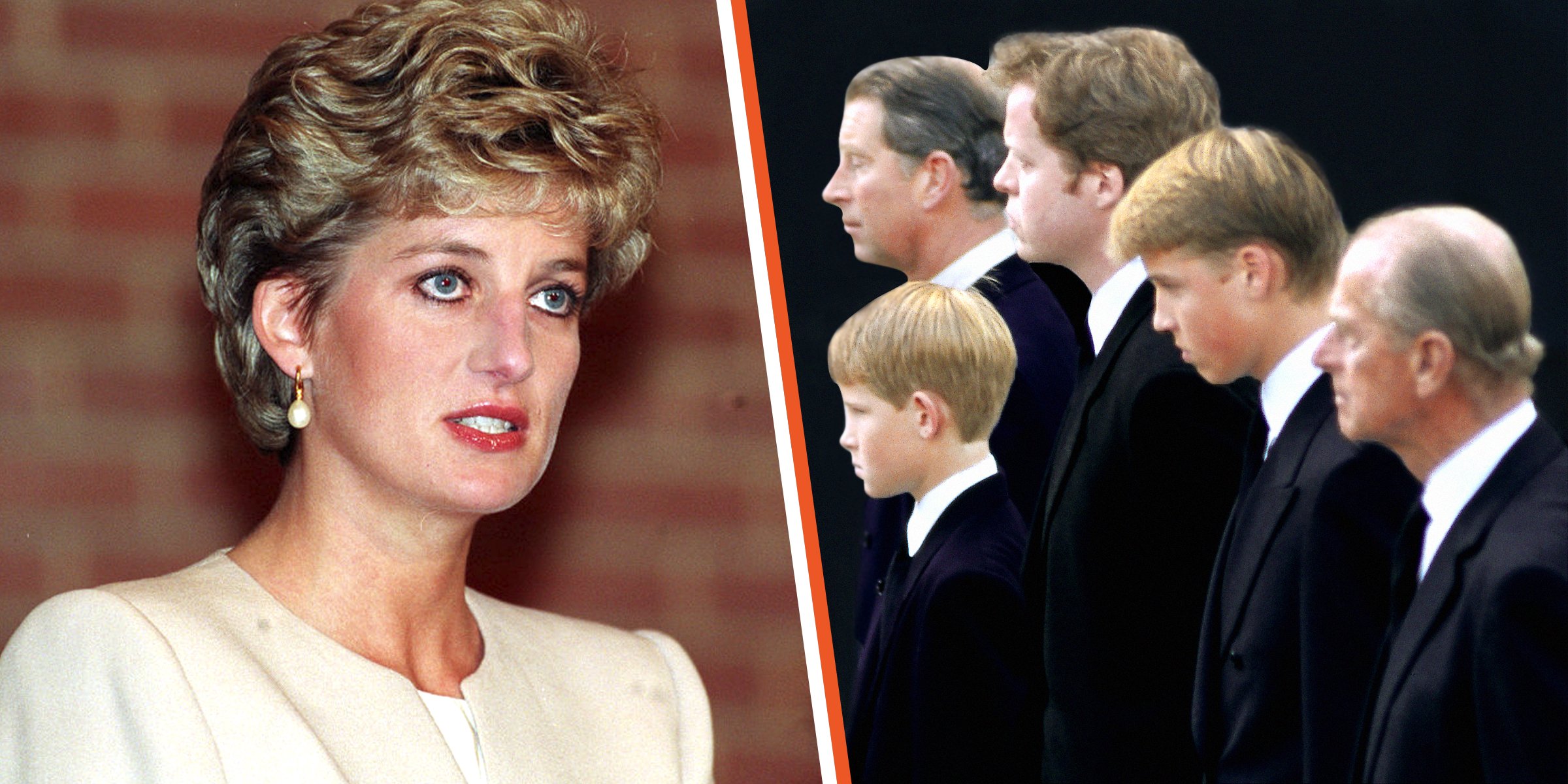 Getty Images
Princess Diana 'Would Still Be Here' If Her Bodyguard 'Rambo' Had Been on Duty on Night She Died, He Claims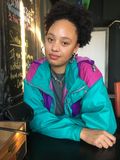 Princess Diana was loved all over the world but also by those around her. There was one specific bodyguard that was close to her and he believes Diana would still be alive if he was on duty on the night of her accident.
Princess Diana was the most famous member of the royal family. She was loved for her relatable personality which changed the world's perspective of the royal family.
Princess Diana was kind and extended her loving nature to people she engaged with during her royal appearances. By touching and hugging fans that adored her, Princess Diana made the royal family seem more approachable to the public instead of its known rigid persona.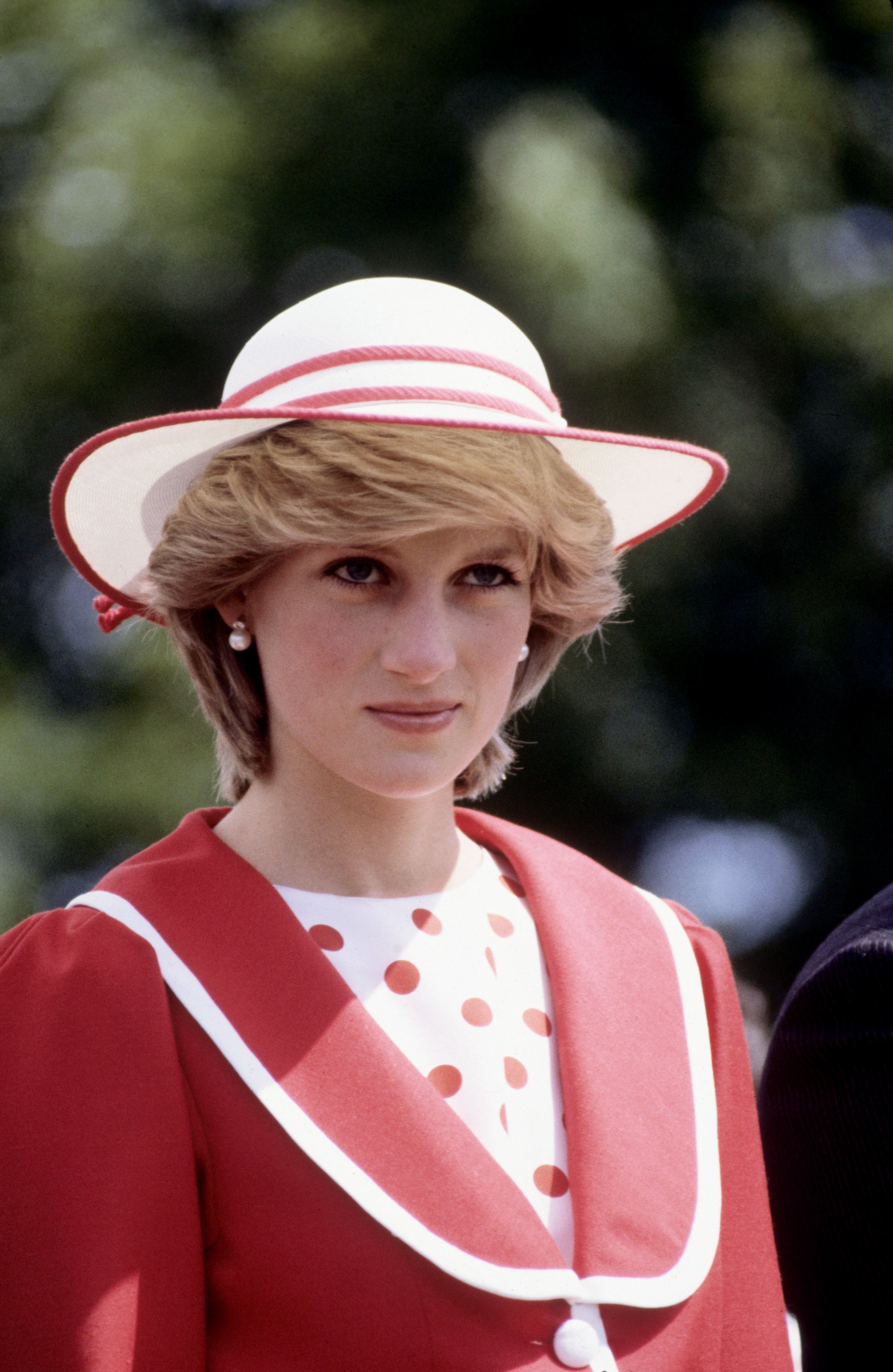 Princess Diana in Canda 1983. | Source: Getty Images
The Princess of Wales has broken many royal rules, for instance, the royal family has a long-standing history of brides saying they will obey their husbands in their marital vows.
Princess Diana decided against using the word obey and said she would "love him, comfort him, honor him, and keep him in sickness and in health."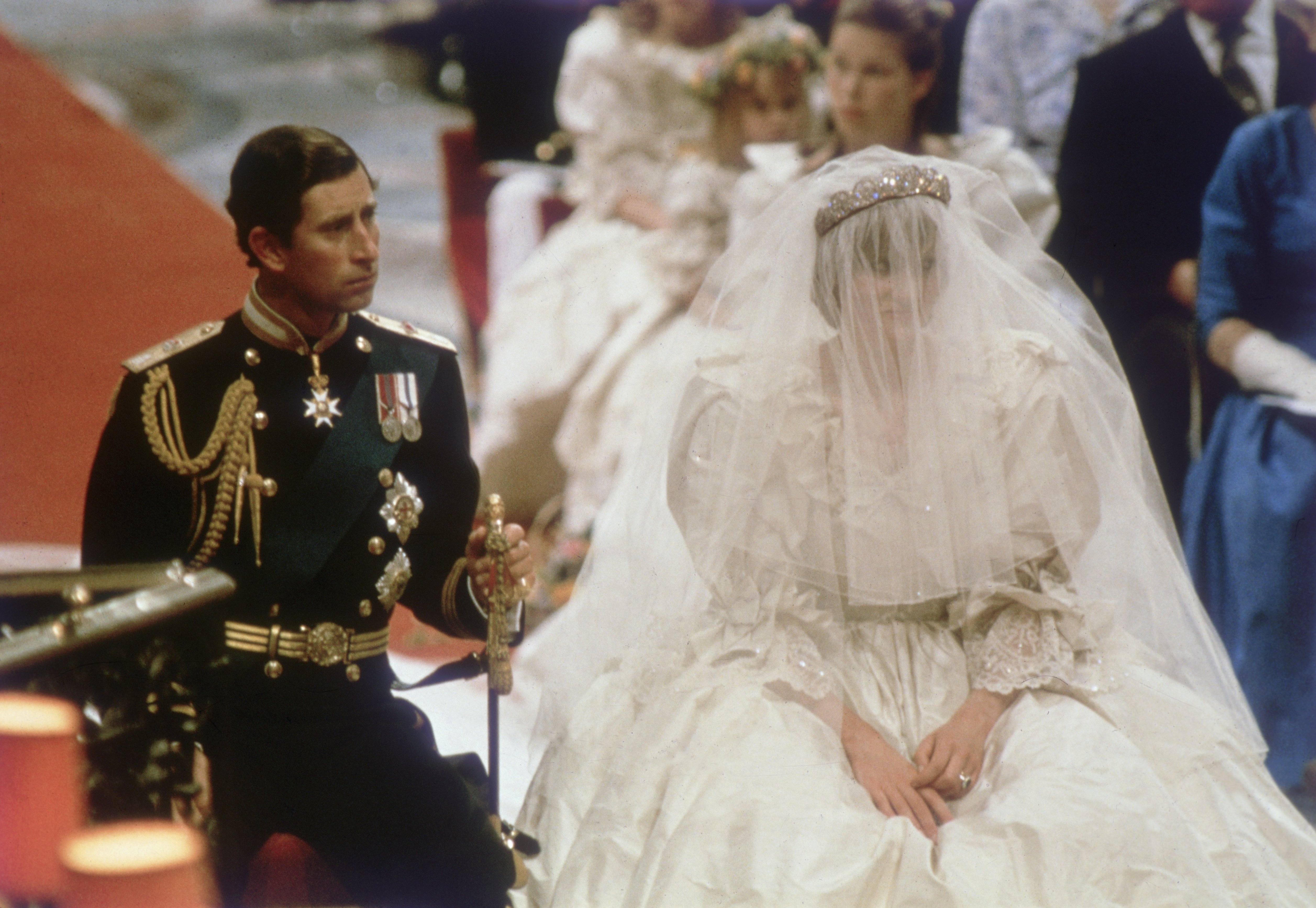 Princess Diana and Prince Charles on their wedding day in London 1981. | Source: Getty Images
The phrase comes from a 1662 Anglican Book of Common Prayer and does not include 'obey' in the husband's vows.
Even Queen Elizabeth followed the tradition and promised to obey Prince Phillip in her wedding vows, which might have changed after she became Queen.
Princess Diana's decision to omit the word became its own tradition; decades later, when Kate Middleton and Meghan Markle also removed it from their vows.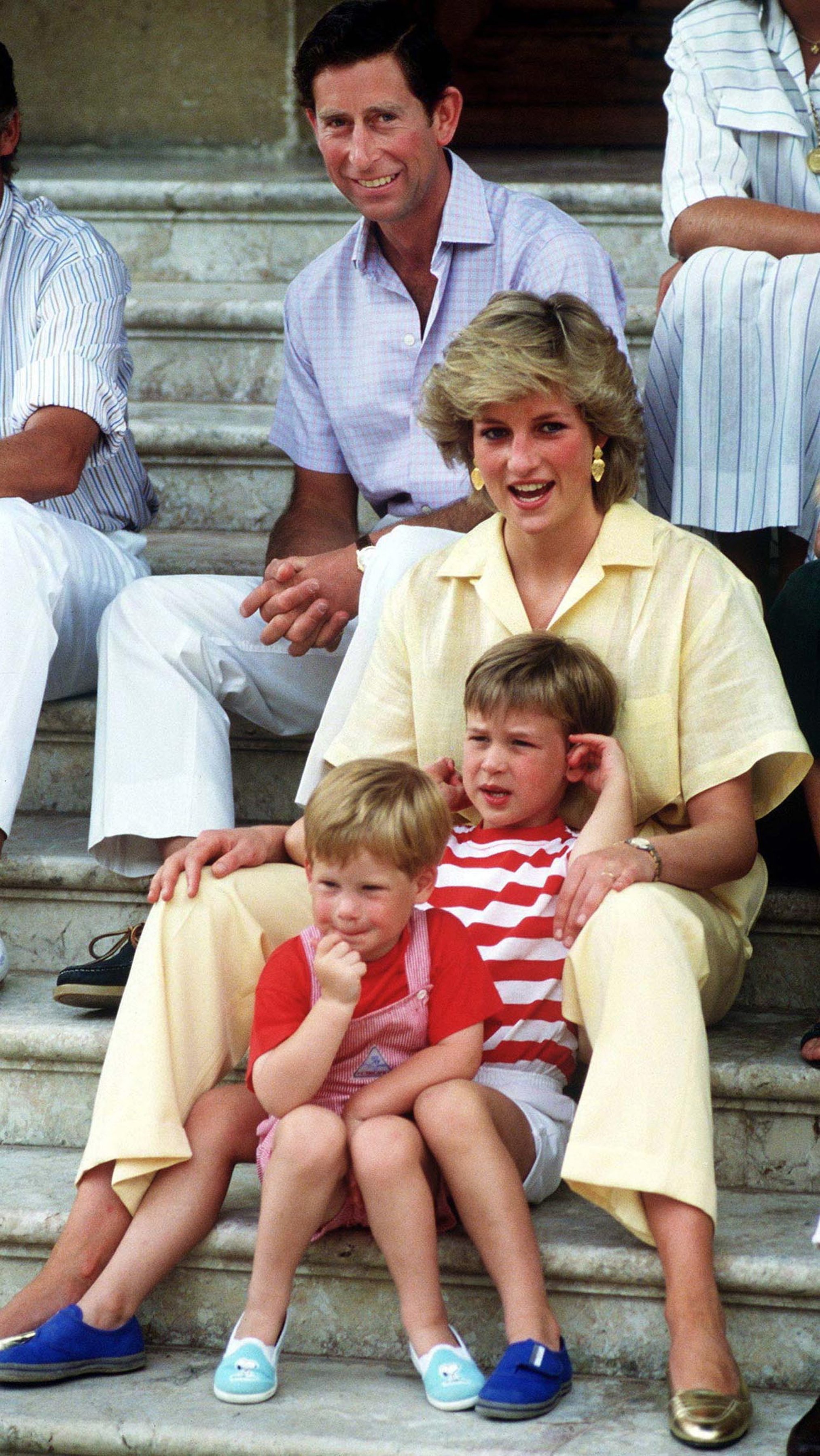 Princess Diana with Prince William and Harry on holiday in Spain in 1987. | Source: Getty Images
Attending a public school is also not typical for the royal family, but Princess Dian broke that rule and decided that both Prince William and Harry would be enrolled in a public preschool.
This decision made Prince William, the first royal family member, to go to a nursery school outside Buckingham Palace. Most royal children stay home and get schooled by a governess.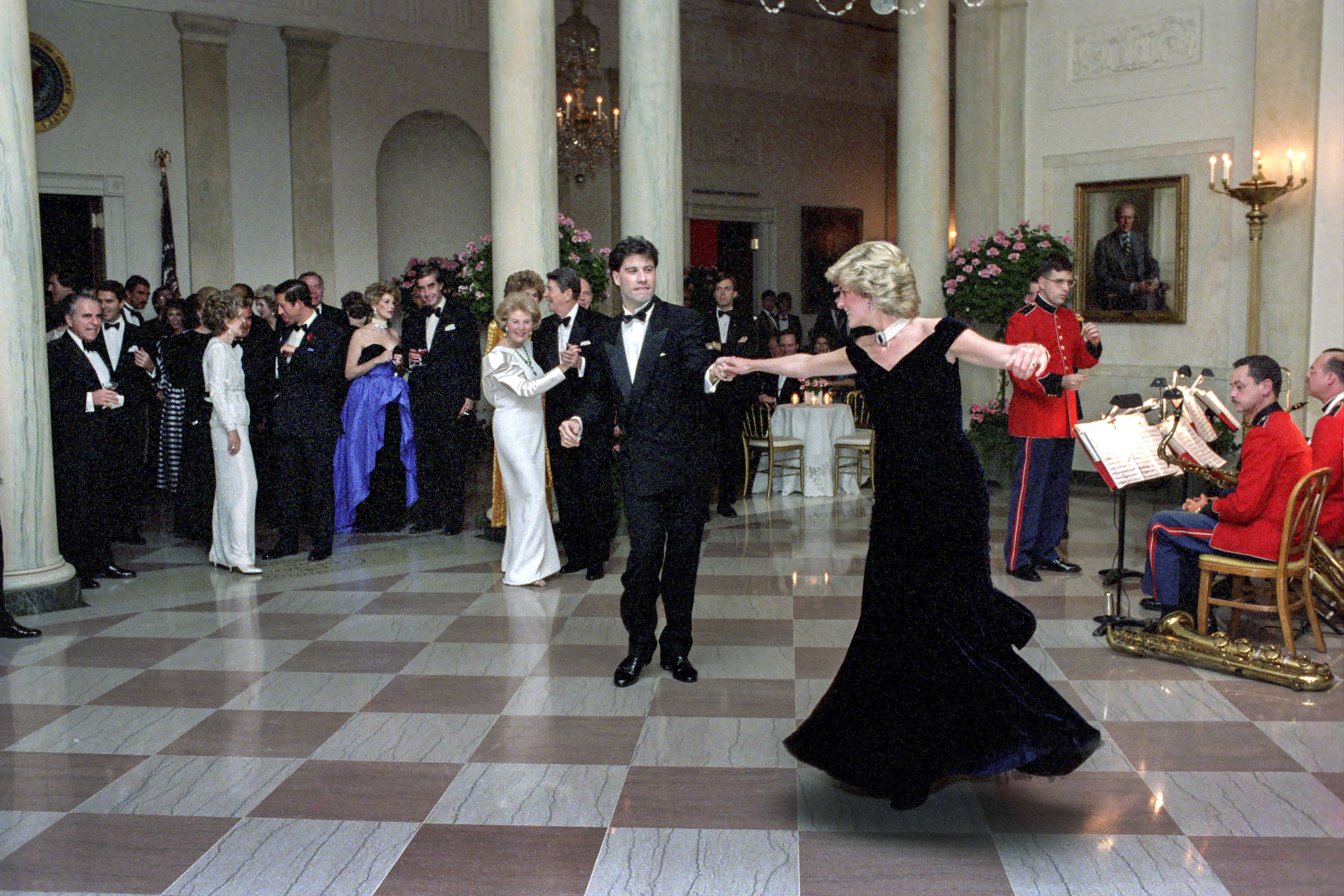 Princess Diana dancing with John Travolta in Washington 1985. | Source: Getty Images
Fashion was another way Princess Diana gained popularity and broke royal protocol. She had people stunned when she showed up in a velvet off-the-shoulder gown at the White House in 1985.
As Princess Diana danced with John Travolta at the White House, she displayed a regal yet elegant demeanor that was gracefully captured in photos.
Another dress that made one of the most iconic fashion statements was her revenge dress. Princess Diana showed up in a black figure-hugging mini dress to a London event a day after Prince Charles publicly admitted to having an affair.
Princess Diana in London 1994 | Source: Getty Images
The color black was only appropriate at funerals in the royal family, but Princess Diana had always expressed her individuality in everything she did.
Designer Jack L Carlson, who released a Diana-inspired clothing line, said, "She was not a follower. She did her own thin to the contrary, and we all watched in wonder and tried to keep up."
Princess Diana's resistance to some royal protocols made her the most loved royal member. Whenever she showed up at an event, newspapers would disregard Prince Charles and have her occupy the front page which did not sit well with the rest of the family.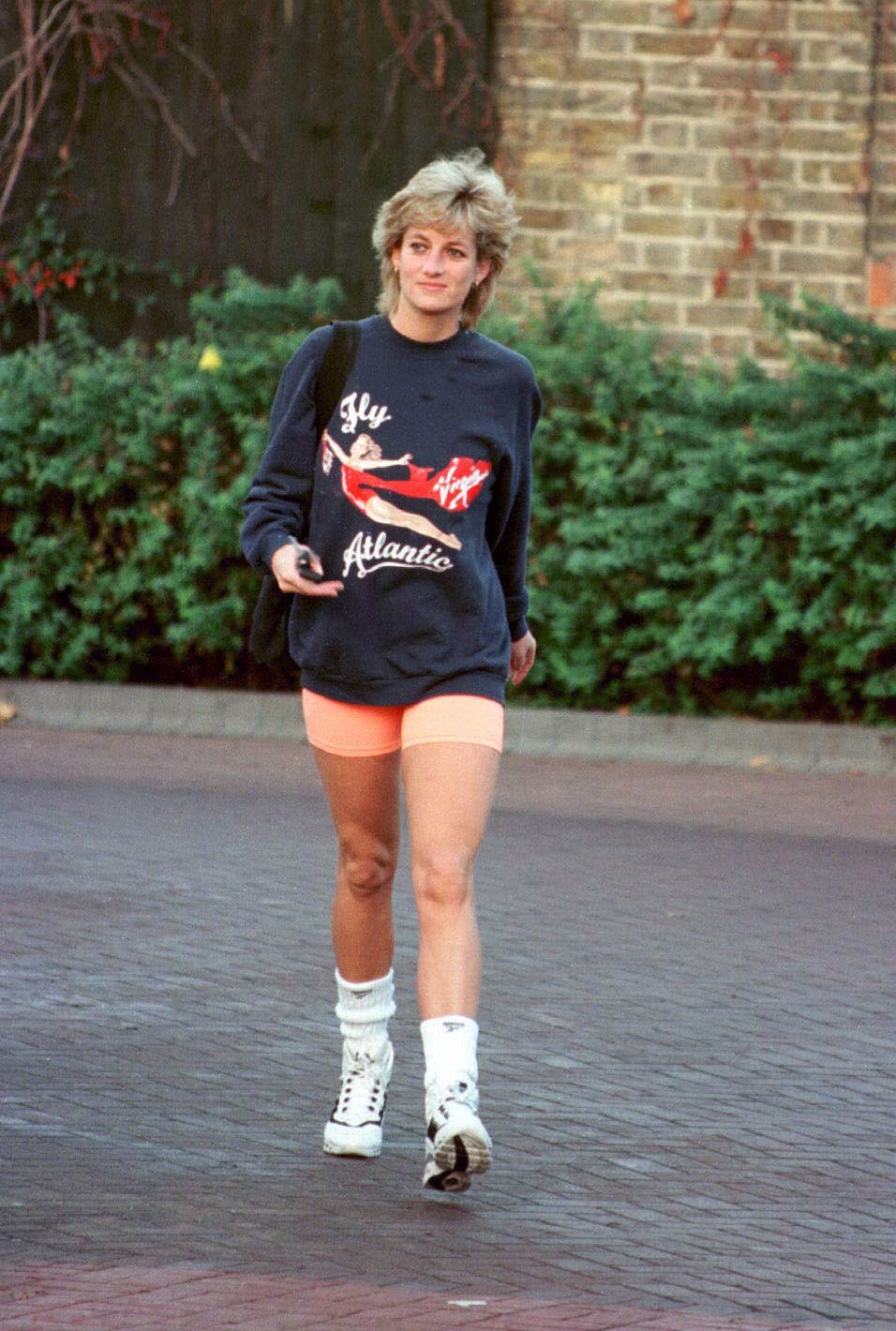 Princess Diana in London 1995 | Source: Getty Images
PRINCESS DIANA DROPPED HER ROYAL SECURITY FOR FREEDOM
After the turmoil of her divorce from Prince Charles, Princess Diana wanted to start her life on a new slate which meant letting go of some of her royal stuff.
She kept a cleaner, a cook, a dresser, and a butler. But the Princess of Wales mostly wanted her freedom back, so she refused to keep her royal security.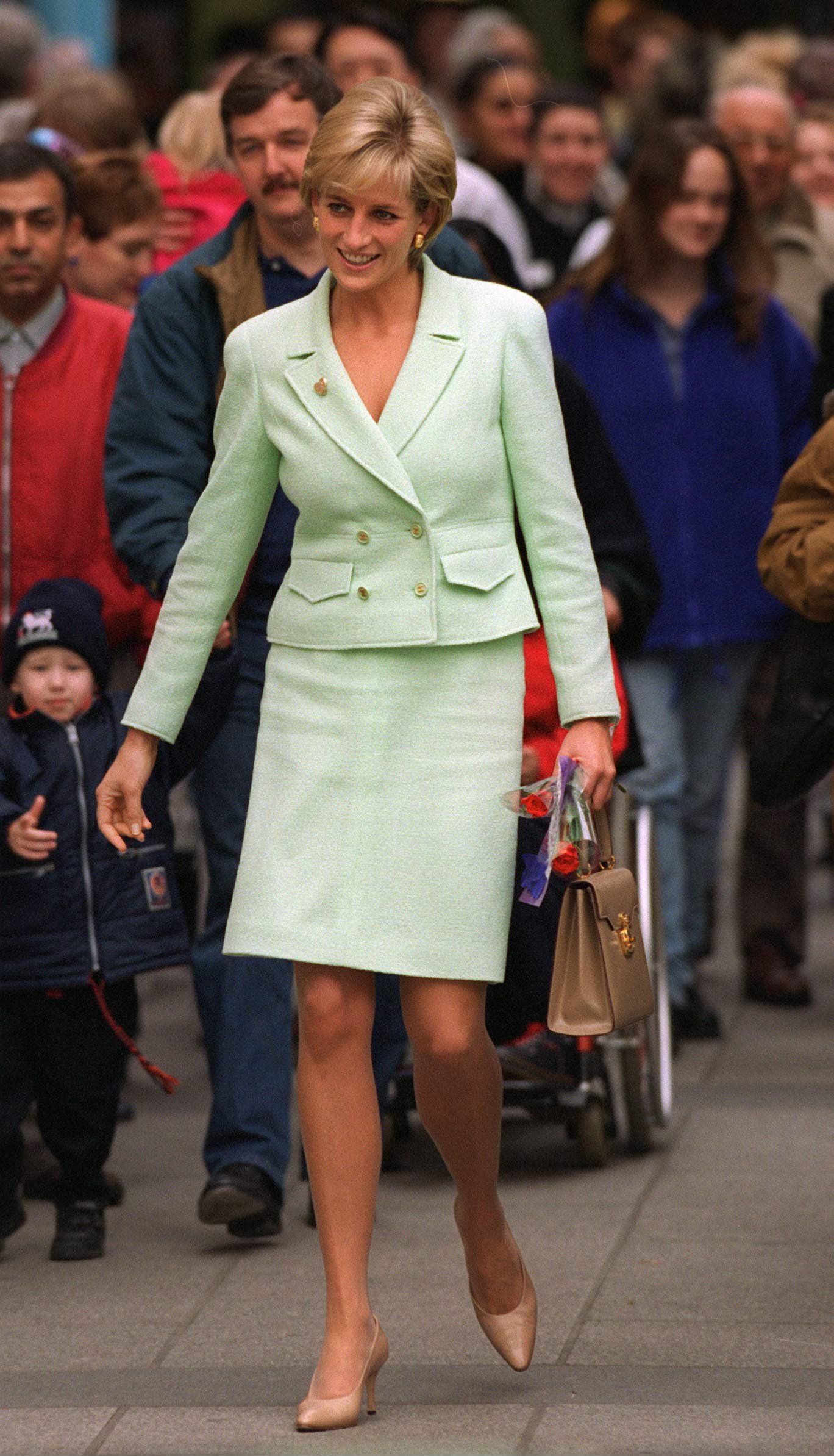 Princess Diana in London 1990. | Source: Getty Images
Ken Wharfe, a Metropolitan police officer, was Princess Diana's protector for six years. Wharfe spoke in the NBC documentary "Life and Death of Princess Diana".
He recalled advising the Princess of Wales not to abandon her royal security, because whether she was divorced or not she was still the beloved Princess Diana to the rest of the world.
Due to her immense popularity, Wharfe also believed that the Queen insisted Princess Diana keep her security, but she wanted her freedom.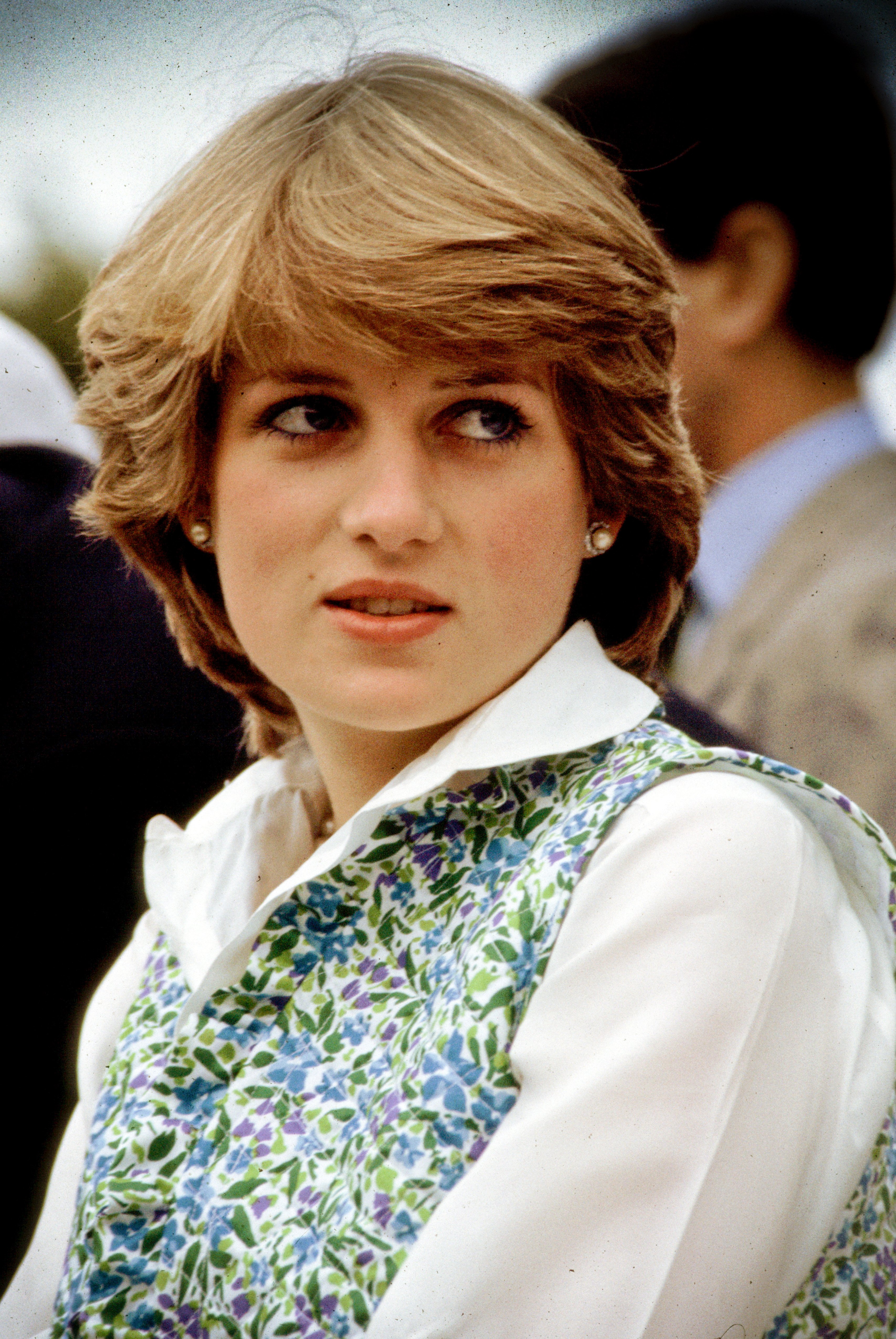 Princess Diana in Hampshire 1981. | Source: Getty Images
Princess Diana decided to use police protection only when she attended events. Wharfe stopped working for her in 1993 and the princess kept her royal security until her divorce was finalized.
PRINCESS DIANA'S BODYGUARD RAMBO BELIEVES HE WOULD HAVE SAVED DIANA'S LIFE
Princess Diana had a bodyguard named Lee Sansum who she nicknamed Rambo. They had a very close relationship and he protected her until her sudden death.
Sansum had a successful career in personal protection. He was the bodyguard for famous people like Tom Cruise, Nicole Kidman, Sylvester Stallone, and footballer Pele.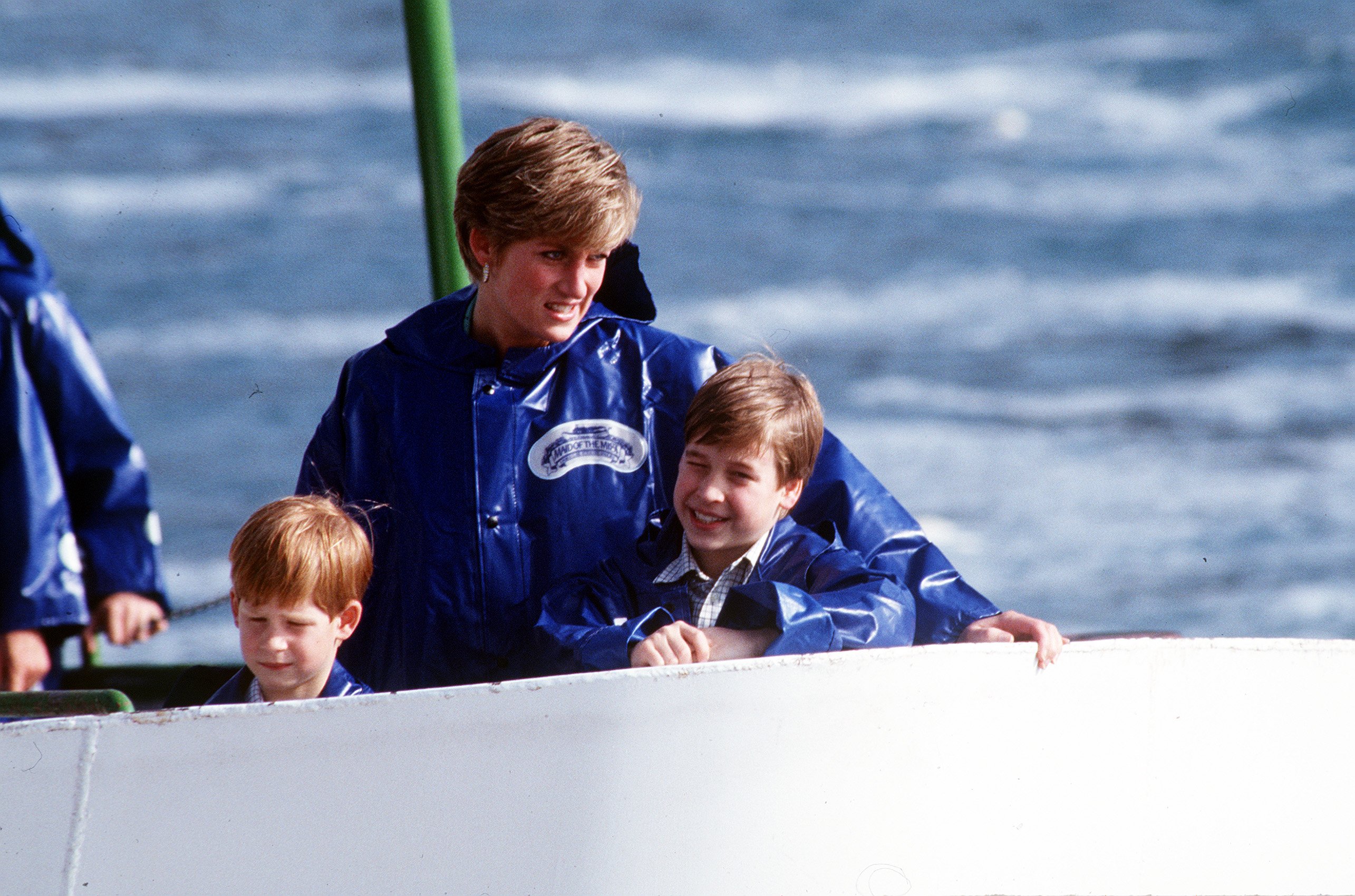 Princess Dian with Prince William and Harry at the Nigara falls in Canada 1991 | Source: Getty Images
Sansum was assigned to look after Princess Diana, her two sons, and her boyfriend Dodi Fayed during their holiday in St Tropez, in the South of France, in July 1997.
Sansum recalled his time with Princess Diana at the 30-roomed villa they lived at. The bodyguard said she would wake up every morning at 07:00 am to speak to the security.
But one morning, after the murder of Princess Diana's friend, Gianni Versace, she was utterly distraught by the news. Sunsum said the Princess of Wales confided in him and expressed that she had fears of also being assassinated.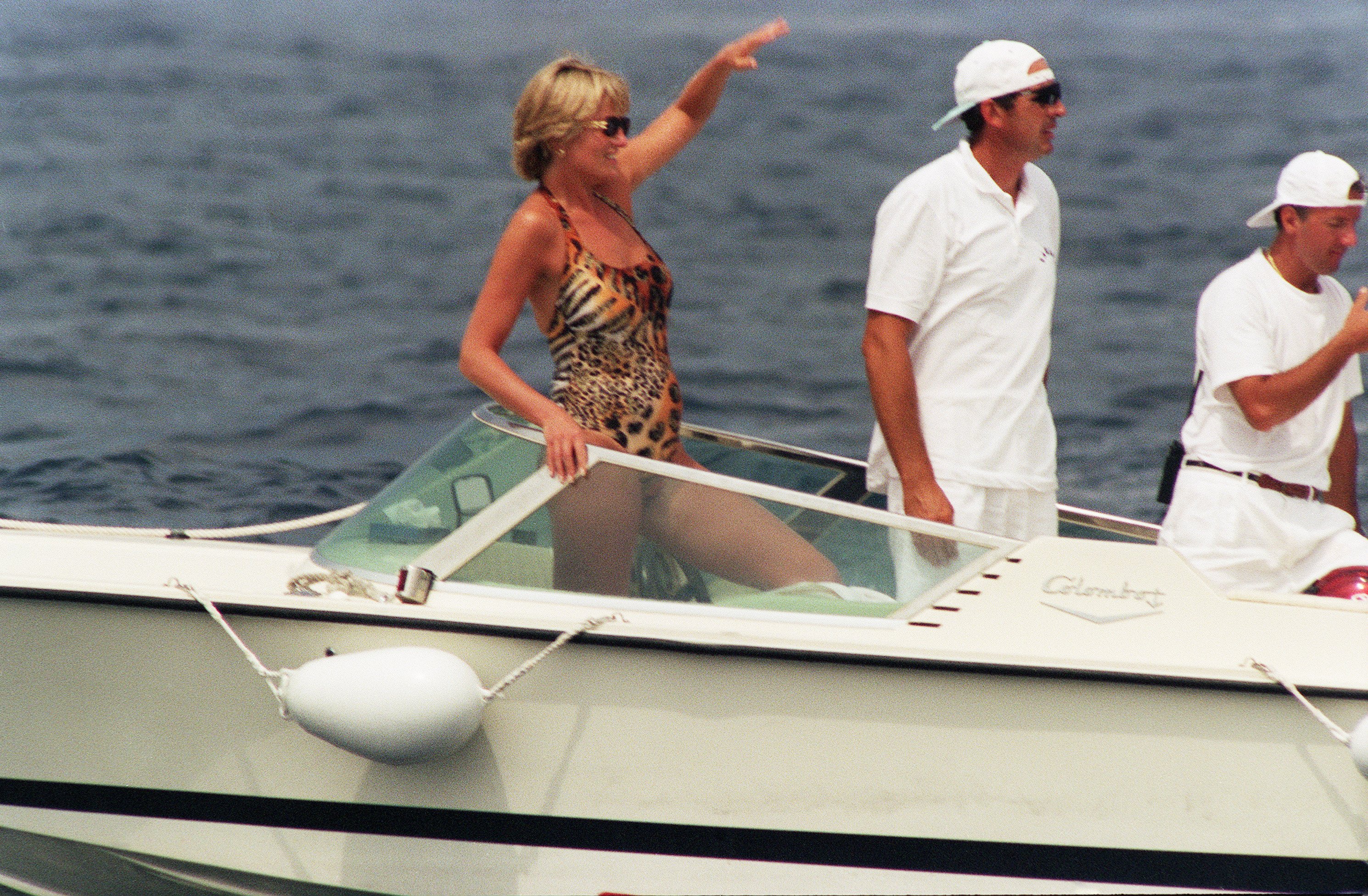 Princess Diana in the South of France in 1997. | Source: Getty Images
Sansum said the princess was shaking when she asked "'Do you think they'll do that to me?". And it became clear to her bodyguard that she lived each day with fear believing that "they" were after her life.
There is also an alleged letter by Princess Diana where she reportedly expressed that Prince Charles was planning an accident with her car.
The letter was allegedly written in 1996 two months after her divorce which Princess Diana reportedly gave to her Butler Paul Burrell just 10 months before her death.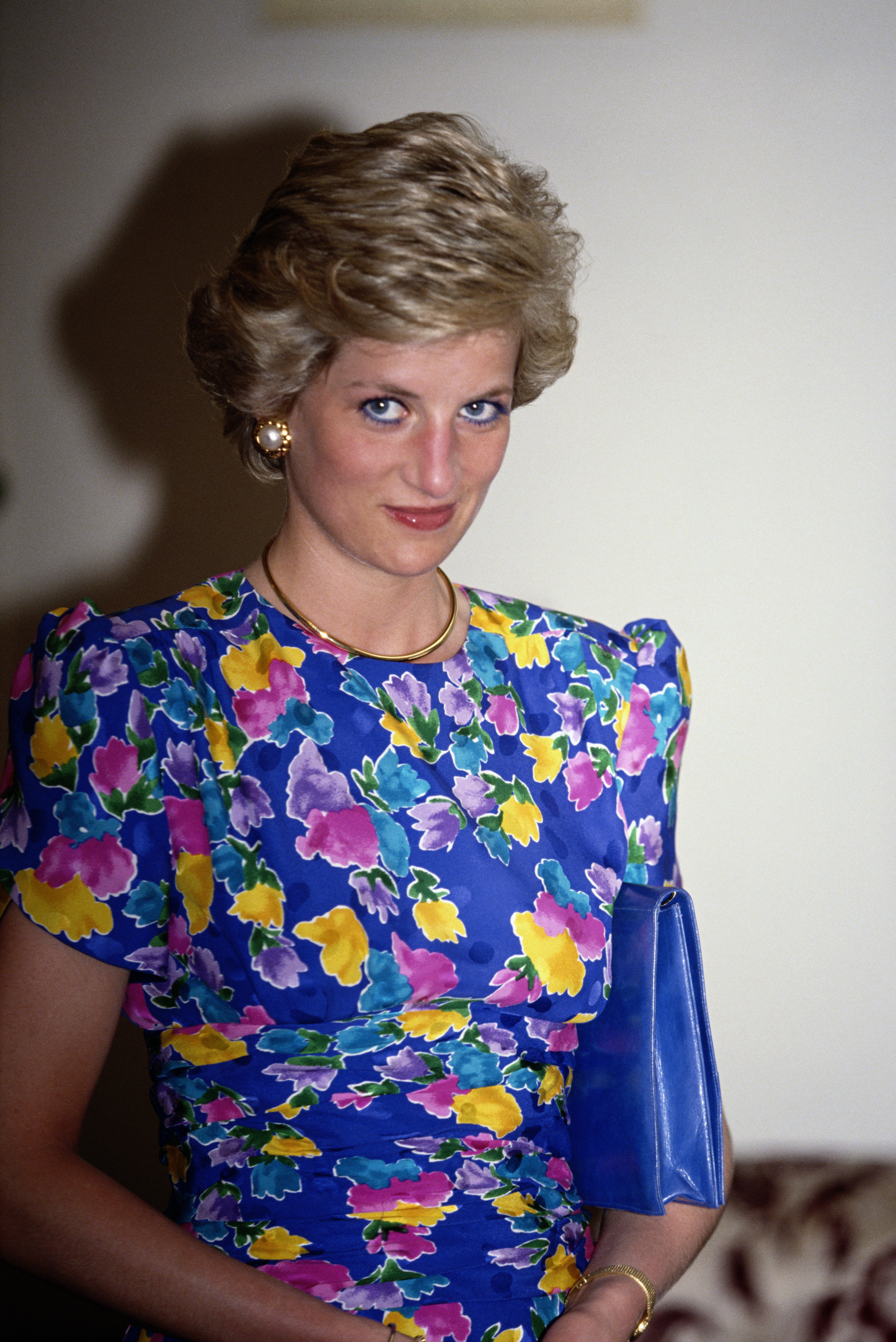 Princess Diana in Nigeria 1990. | Source: Getty Images
However close friends of Diana and the royal family doubted the validity of the letter and claimed Burrell could have forged her handwriting. Additionally, the thought of Prince Charles hurting the mother of his children seemed impossible to most.
On the day of the fatal car accident of Princess Diana, her boyfriend, and the chauffeur Henri Paul in Paris, her beloved bodyguard Sunsum was not there.
Sansum said they decided on the security of the night by "drawing straws" and he lost. However, the bodyguard said there was one thing Fayad was not fond of: wearing seatbelts.
Princess Diana in London 1995. | Source: Getty Images
Once Sasum realized this, he ensured Princess Diana and Fayed wore their safety belts at all times. But on that fateful day in Paris, it was reported that the couple did not have their seat belts on.
For that reason, Sunsum believed that he would have followed all protocols and made sure the safety steps were taken and there would not be any conversations about Princess Diana's death.
Princess Diana also had plans to move to America with Fayed and Sunsum had agreed to continue to protect them there.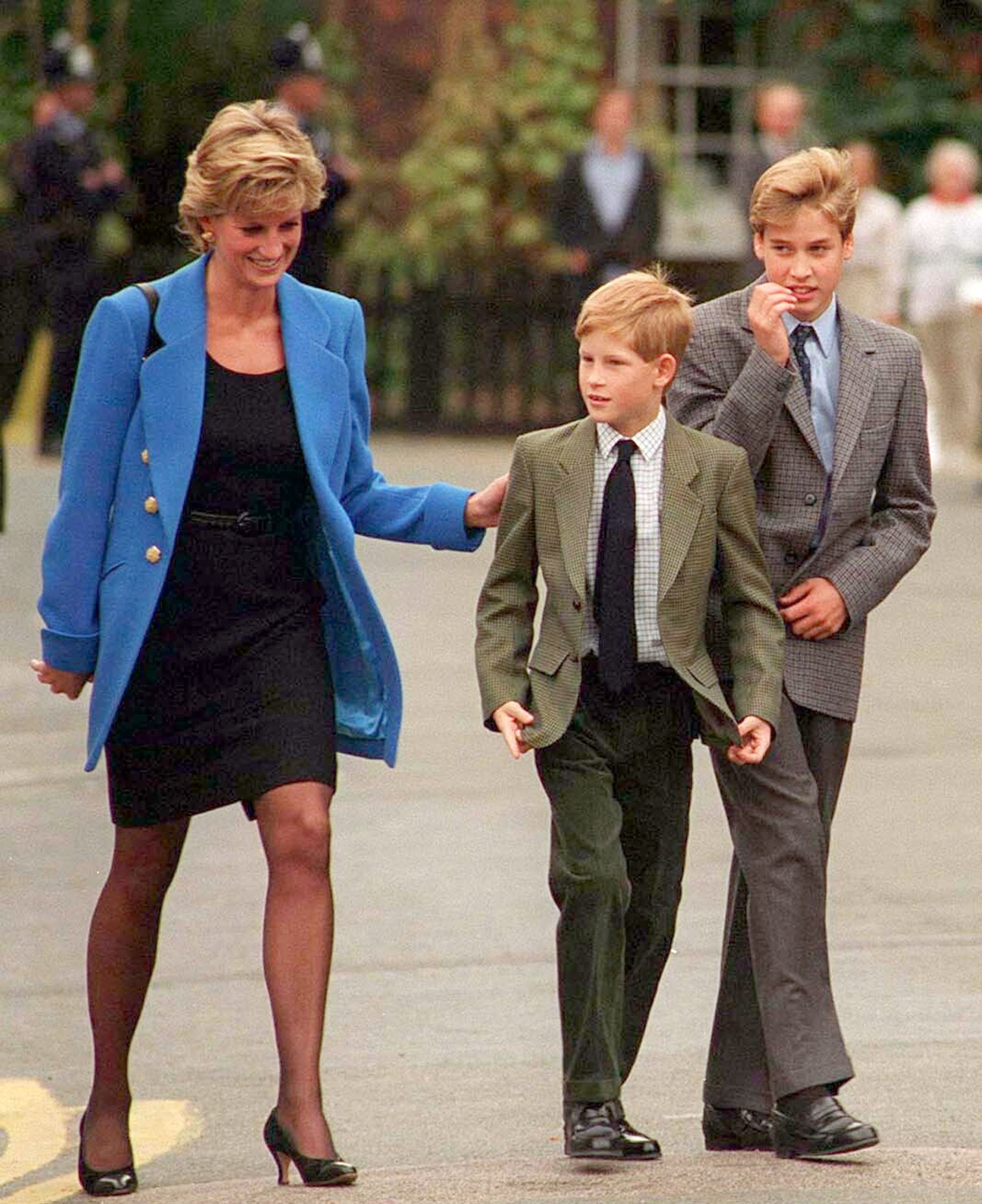 Princess Diana wit Prince William and Harry in London 1995. | Source: Getty Images
Although Sunsum said Princess Diana did not initially want to move out of England, she believed America was the only place where people were not after her. She also thought it would give her the peace of mind she needed.
However, despite all that has happened, Sunsum still holds a special place for Princess Diana in his heart. He mentioned a sweet letter he received from the Princess of Wales expressing her gratitude after their trip to St Tropez.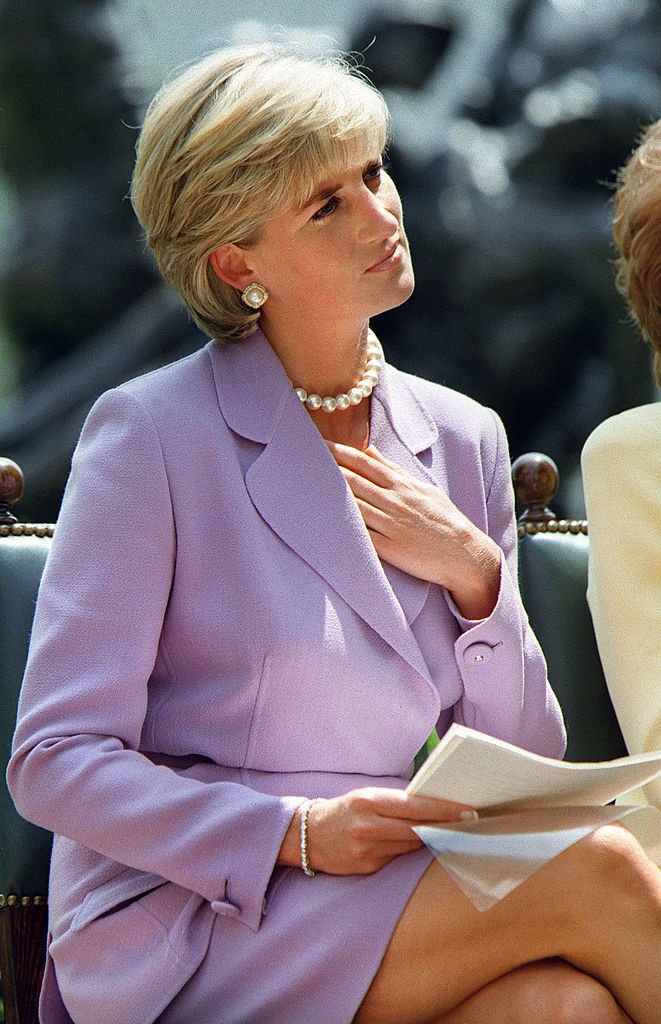 Princess Diana in Washington 1997. | Source: Getty Images
Princess Diana thanked her bodyguard for his patience during their stay that was filled with paparazzi. She also thanked him for giving her boys a good and safe vacation.
Sunsum bonded with Prince William and Harry. He described them as friendly and down to earth just like their mother. The beloved bodyguard wished for things to have been different but he will always appreciate Princess Diana's, kind heart.
Please fill in your e-mail so we can share with you our top stories!