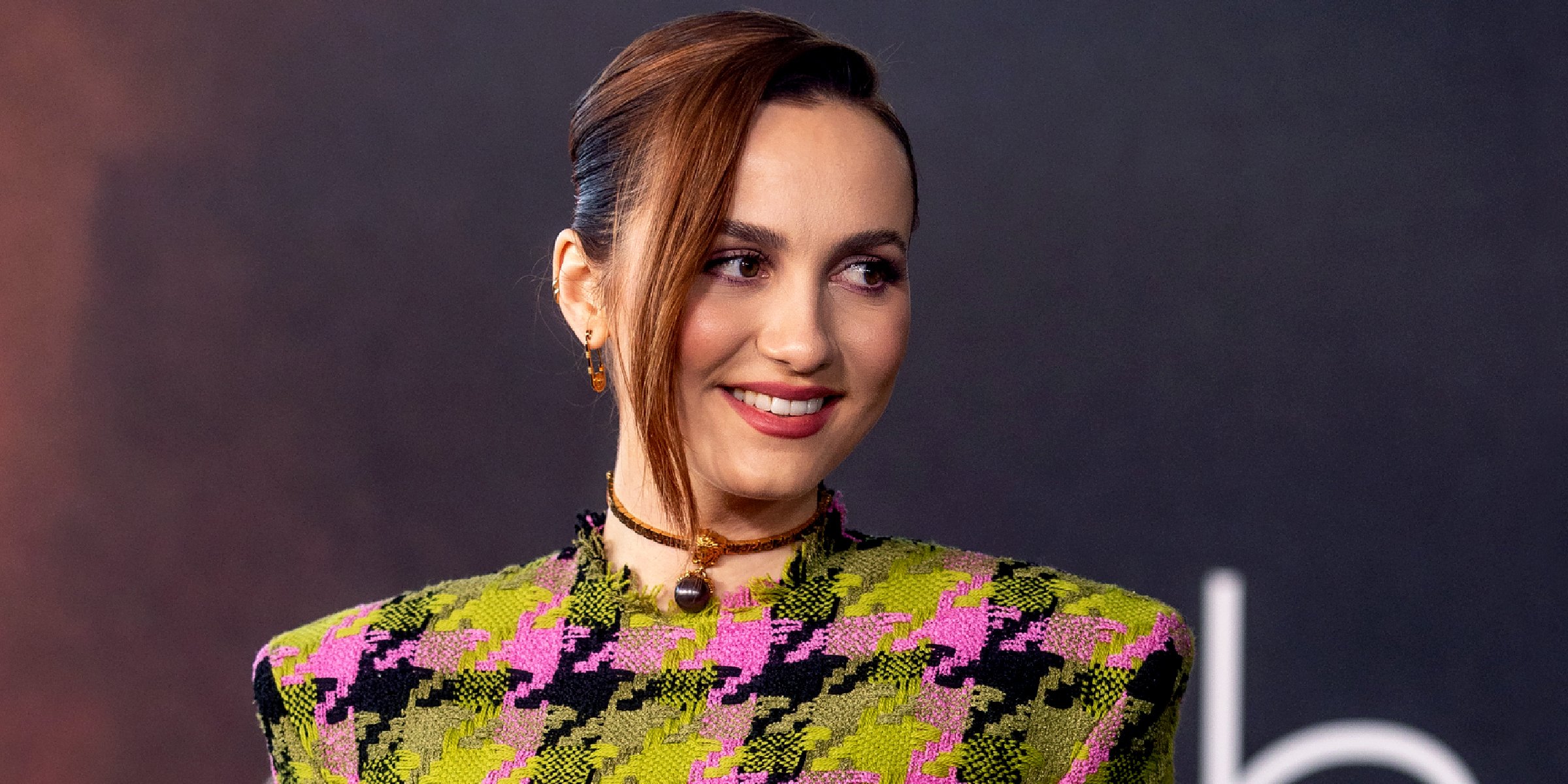 Getty Images
Inside Maude Apatow's Dating History Including Rumored Boyfriend Sam Koppelman

Maude Apatow has had a few relationships with A-listers in the entertainment industry, and fans want to know more about her boyfriend. The actress with a fascinating dating history is also rumored to be dating Sam Koppelman.
Like her mother, Leslie Mann, Maude Apatow is an actress and is the eldest daughter of her mother and director, Judd Apatow. While she has starred in other movies with minor roles, she is known for taking on Lexi's character in "Euphoria."
As the series garnered interest, the actress's fans became interested in her private life and wanted to know who the star was currently dating. Let's look at who Maude Apatow has been reportedly linked with through the years and if the rumors were true.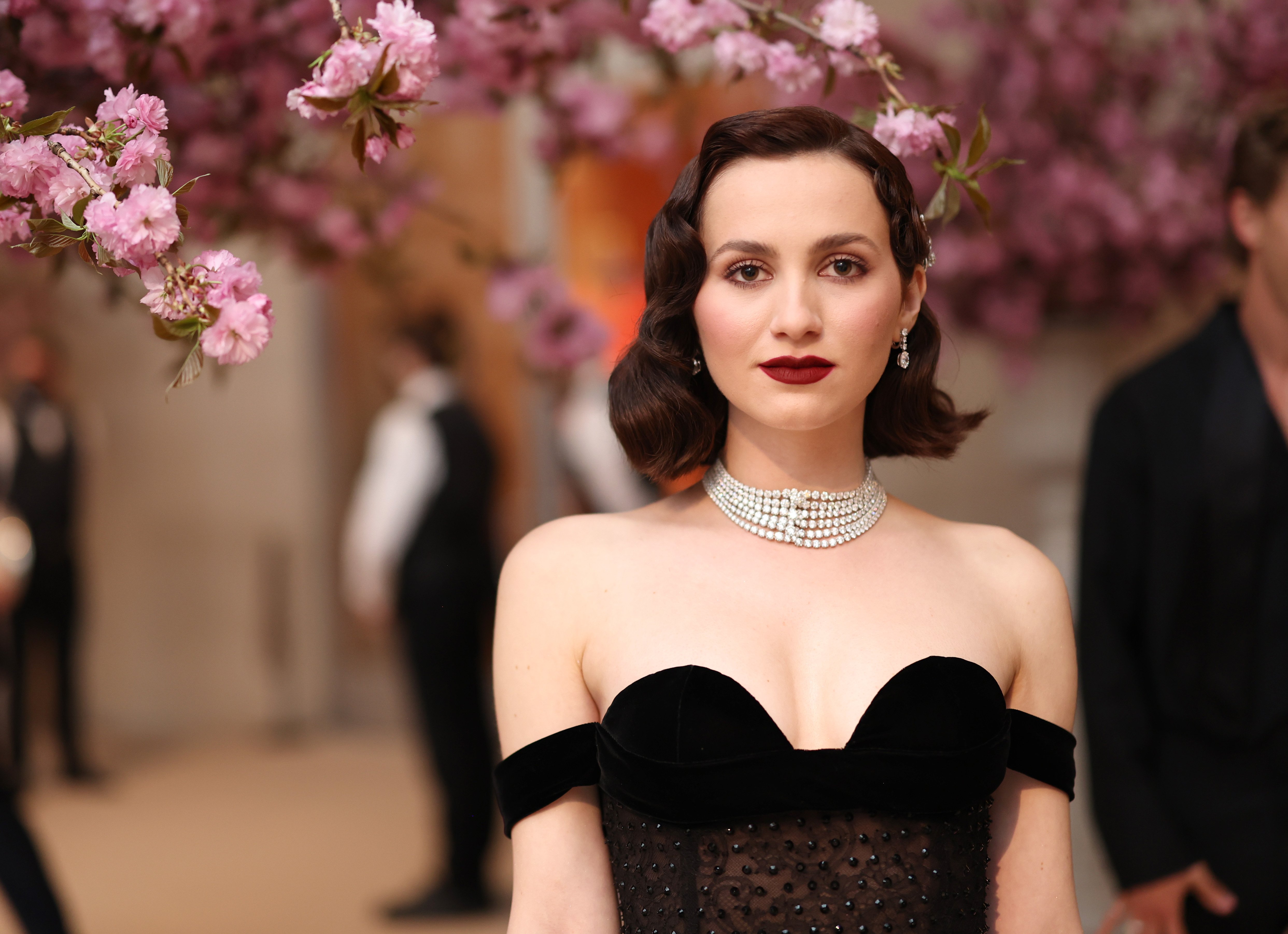 Maude Apatow at the 2022 Met Gala on May 2, 2022 | Source: Getty Images
TEEN YEARS
There is very little information about Apatow's dating history during her teenage years. She revealed that she dealt with a lot of drama, constantly crying instead of partying with her friends.
The actress also noted that as a teenager, she dealt with one-sided crushes, which meant there was no boyfriend in the background, as she would tweet about these crushes, boy bands, and zits.
So, when she starred as Meredith in "The House of Tomorrow," the character resonated with her so much. While talking about her teenage years, Apatow said:
"I was just so emotional and hormonal, and you get angry because you just don't know what to do with your emotions."
However, the actress vividly remembers her first kiss because it was awkward and makes her want to have a heart attack when she thinks about it.
Apatow revealed that it almost happened several times at her house, and her actions were embarrassing. She was always nervous and kept herself distracted by getting water.
CHARLIE CHRISTIE
Apatow's relationship with British talent manager Charlie Christie might be the only relationship the actress confirmed herself. The pair reportedly started dating in April 2018.
In the Fall of 2018, while talking about her love for food, keeping restaurant business cards, and the places she loves to dine at, she revealed that her favorite was London's Bocca Di Lupo.
The restaurant was where she had one of her first dates with Christie, whom she referred to as her boyfriend. One year later, they celebrated their first anniversary.
On Valentine's Day in 2020, Christie publicly declared his love for the actress in the caption of a post he made. However, he hasn't shared any pictures of them in a while.
Even though they still follow each other on Instagram, the actress has since deleted photos of them on her page. The talent manager still has some pictures of her on his page, but it seems their relationship has ended.
While there is no information on whether they had split or why they were not posting pictures of themselves, they explored places together at the height of their relationship. In addition, Christie did not hesitate to show them off on his Instagram page.
LUKAS GAGE
Actor Lukas Gage and Apatow were co-stars not only in "Euphoria." In 2018, they also starred alongside each other in the satirical award-winning black comedy thriller film "Assassination Nation."
In July 2021, Gage shared a photo of them getting cozy as they spent time together, and fans immediately wondered if they were an item. One fan even noted that they looked adorable together.
In January 2022, another image he shared when they took a trip to New York further fueled dating rumors. In the photo, he posed with Apatow and actress Sydney Sweeney, and in the caption, he wrote, "a ny minuto."
As the rumors continued, Apatow's younger sister once wrote on her Instagram story that she could confirm the two were dating. However, it turned out to be a joke as she had spoken sarcastically about a post that said the pair were dating.
ANGUS CLOUD
Another "Euphoria" star Apatow was rumored to be dating was Angus Cloud. Their onscreen relationship sparked so many feelings and emotions that it was hard to believe the two were not an item in real life.
Cloud further fueled the rumors when he constantly tweeted appreciative posts about Apatow's onscreen character. In the since-deleted tweets, he admired her and revealed how he would stand by his girl.
The tweets were to show his appreciation for his buddy and not about showing his feelings for her. The couple also had a dinner date on Valentine's Day, and Cloud called it "a lil NYC date."
Neither Apatow nor Cloud has confirmed their relationship status. However, in February 2022, they attended the launch of Thom Browne's Fall 2022 tartan collection in matching tartan outfits from the brand.
However, "Euphoria" fans desperately wanted to see two actors as a couple. These fans took to social media to share how they felt. One fan said:
"I only want to hear about the Met Gala if Maude Apatow and Angus Cloud show up."
Another fan said she would be delighted to have an "Angus Maude rom-com." In comparison, another tweeted that she wanted them to be a couple in real life.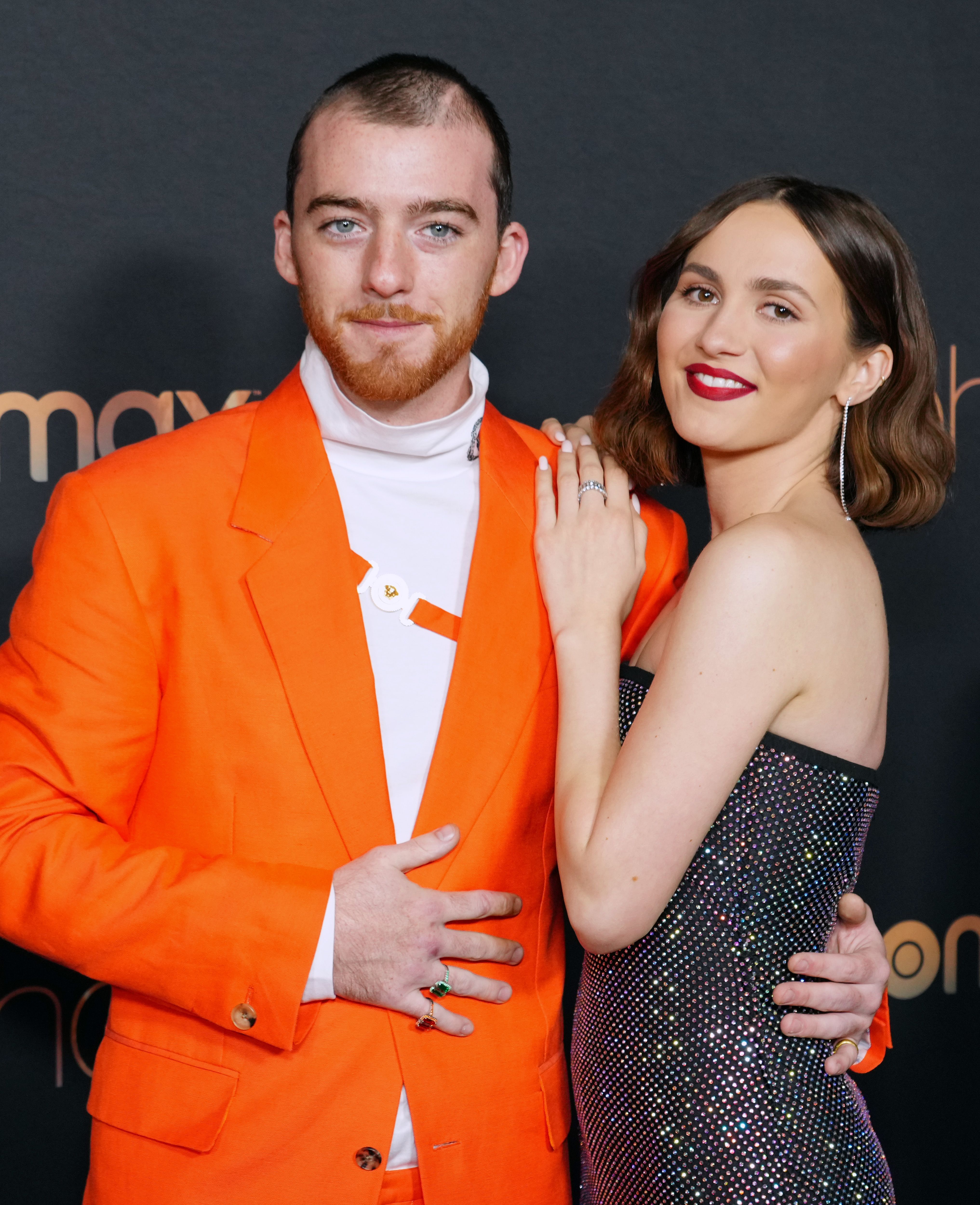 Angus Cloud and Maude Apatow at the photocall for "Euphoria" Season 2 on January 5, 2022 | Source: Getty Images
While some fans wished for a union between Cloud and Apatow, some were vividly studying the pair's movement and building theories. One fan tweeted:
"Angus Cloud is in Paris, and if Maude Apatow didn't leave yet after the Olivia concert, that means Maude and Angus are indeed in Paris at the same time right now, it's time for the entire fandom to get together to manifest that Fexi lil Paris date."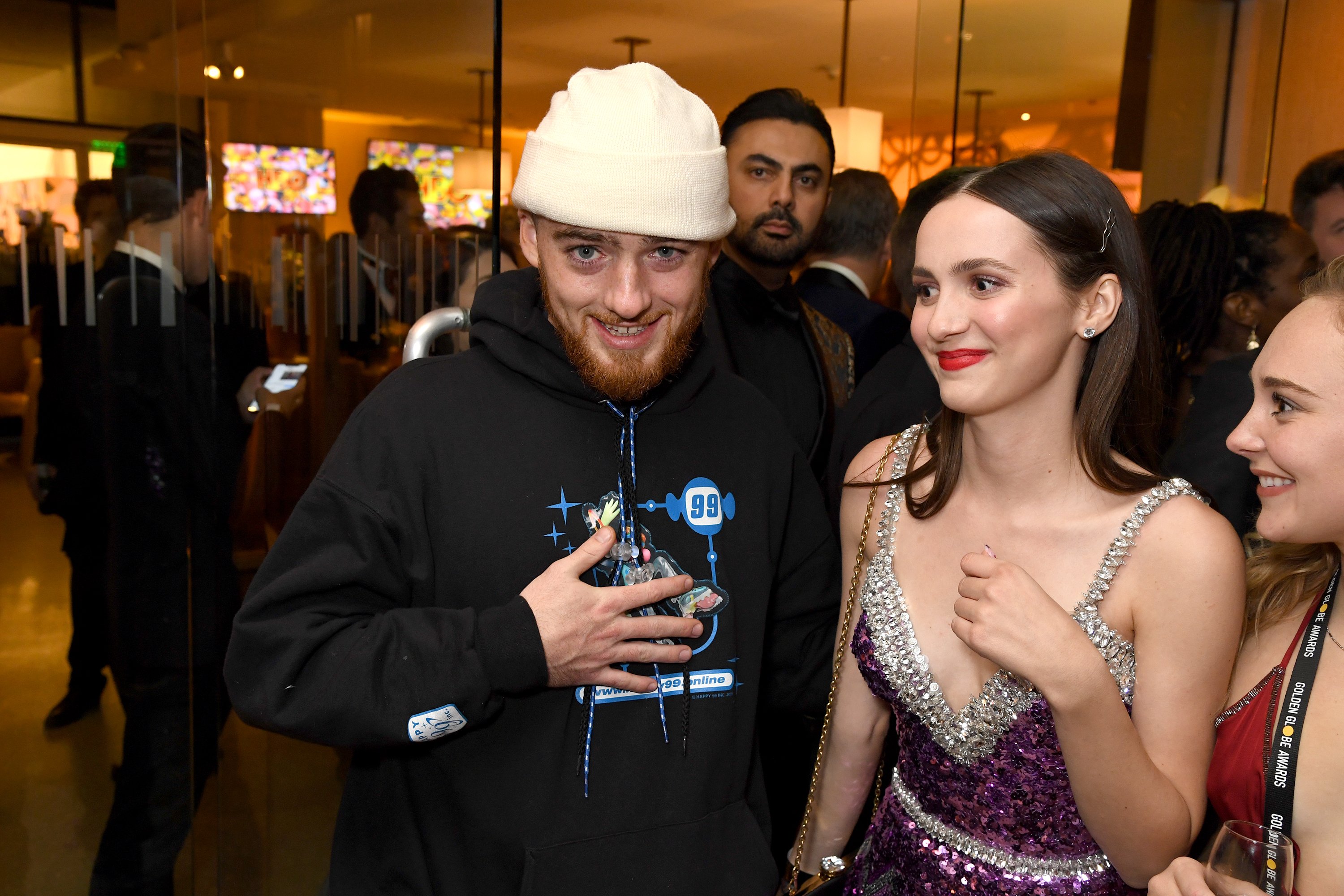 Angus Cloud and Maude Apatow at HBO's after party at the 2020 Golden Globe Awards on January 5, 2020 | Source: Getty Images
As the relationship theories grow, Apatow's father makes things worse as he leaves embarrassing comments on his daughter's page, especially on pictures she posts with Cloud.
He also posts embarrassing Instagram stories about his daughter and Cloud. In one comment, he asked if their being together was something he should be concerned about.
The director said he had promised not to judge this Cloud, whom he referred to as a young suitor on his Instagram story, but he had his concerns. His statements further excited the fans who couldn't wait for a real-life relationship between the co-stars.
SAM KOPPELMAN
Another celebrity who sparked potential dating rumors with Apatow was Sam Koppelman. He is one of her latest rumored boyfriends.
At the beginning of 2022, they attended a basketball game together, making fans believe they had become an item. There have also been rumors that the couple has decided to keep their relationship private.
Apatow and Koppelman have not addressed their relationship status despite the rumors and anonymous tips on some gossip sites that claim he is her boyfriend.
Fans started to wonder if they were together, and one of them was excited to hear about a possible relationship. The fan tweeted: "Maude Apatow and Sam Koppelman are dating omg."
Another fan who was sure they were dating revealed that the couple had been spending quality time together. The fan tweeted:
"Yeah…Maude is probably dating Sam Koppelman. They were in London together and now in Iceland. And for all we know, he might have been in Paris and Copenhagen with her too."
Another fan account revealed that even though Apatow's sister said she was joking, the fan wanted to know if anyone had confirmed that Apatow was dating Koppelman.
According to the fan, Koppelman and Apatow had been friends for a while. The fan wanted more information on whether their relationship had gone beyond friendship.
Koppelman is in his mid-20s and is a New York Times best-selling author. In 2019, he co-wrote "Impeach: The Case Against Donald Trump" with Neal Katyal, the former Solicitor General of the United States.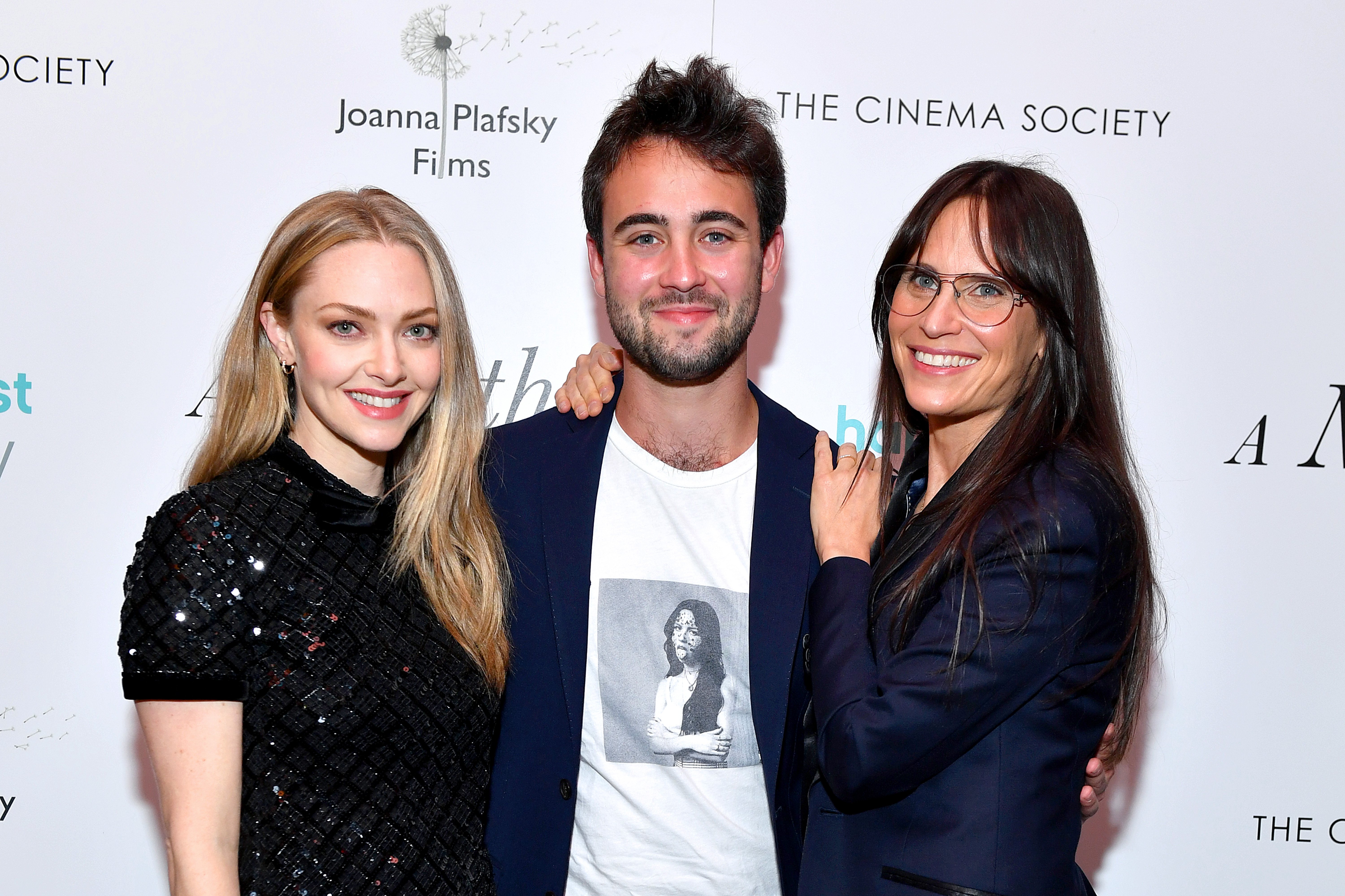 Amanda Seyfried, Sam Koppelman, and Amy Koppelman at the screening of "A Mouthful Of Air" on October 24, 2021 | Source: Getty Images
He is also a political speech writer. In 2020, when President Joe Biden for the presidency, Koppelman was the Director of Surrogate Speechwriting.
The Harvard graduate and John Harvard Scholar with a Bachelor's degree in government has also worked as a columnist, an Op-Editor, and Executive Magazine Editor.
Please fill in your e-mail so we can share with you our top stories!