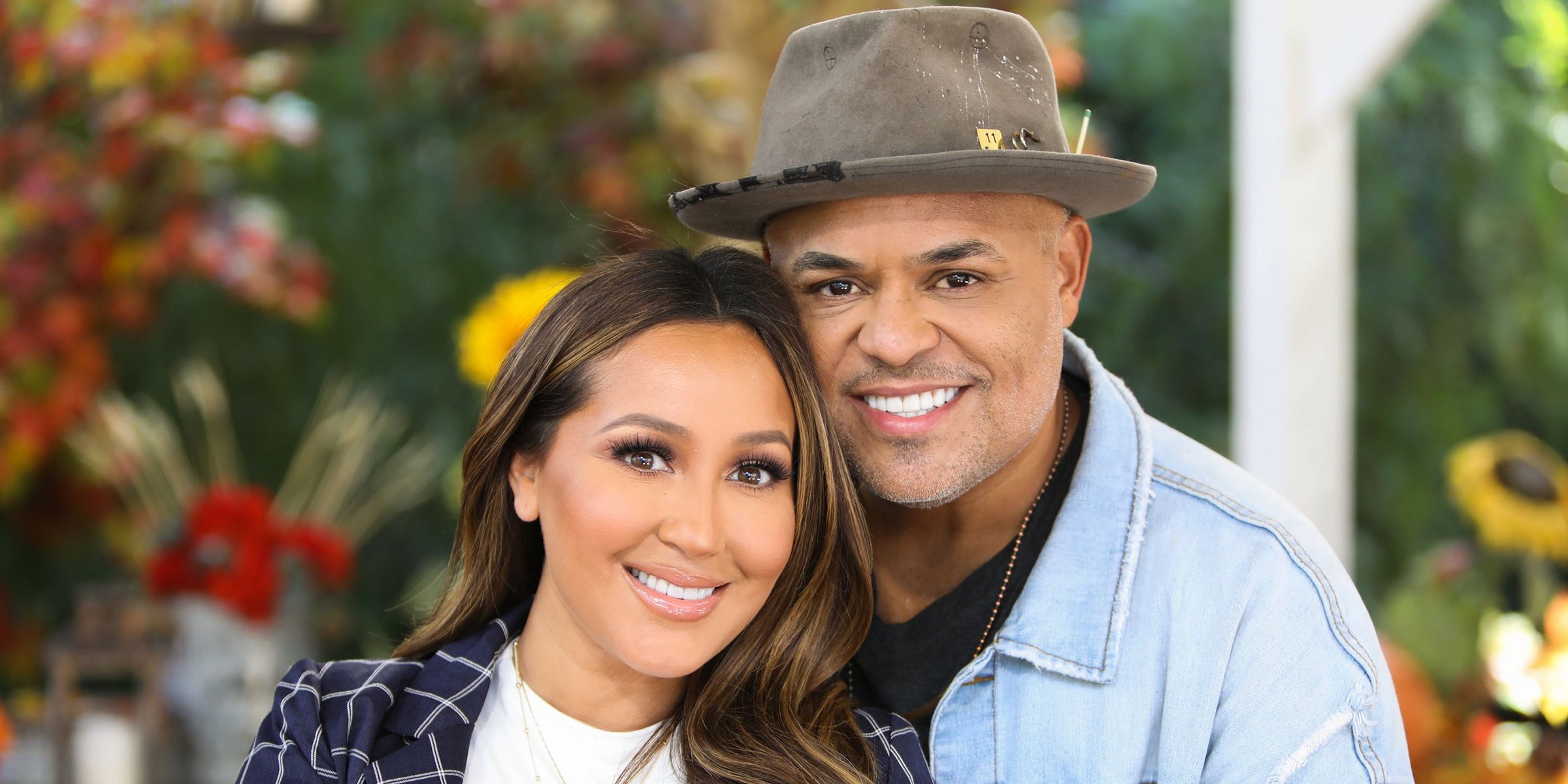 Getty Images
Israel Houghton: Get To Know Adrienne Bailon's Husband and the Father of Her Baby Son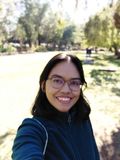 Adrienne Bailon's husband, Israel Houghton, has made a name for himself in the entertainment industry and earned a lot of respect from his peers. His past love life, however, was once riddled with controversy.
Adrienne Bailon and her husband, Israel Houghton, recently became parents following the birth of their first child. The unexpected news took many by surprise.
Overjoyed, the "The Real" co-host posted a beautiful tribute to their newborn son, Ever James, on Instagram, along with a black-and-white photo of herself cradling the newborn wrapped in a cloth. Israel stood close to the first-time mom.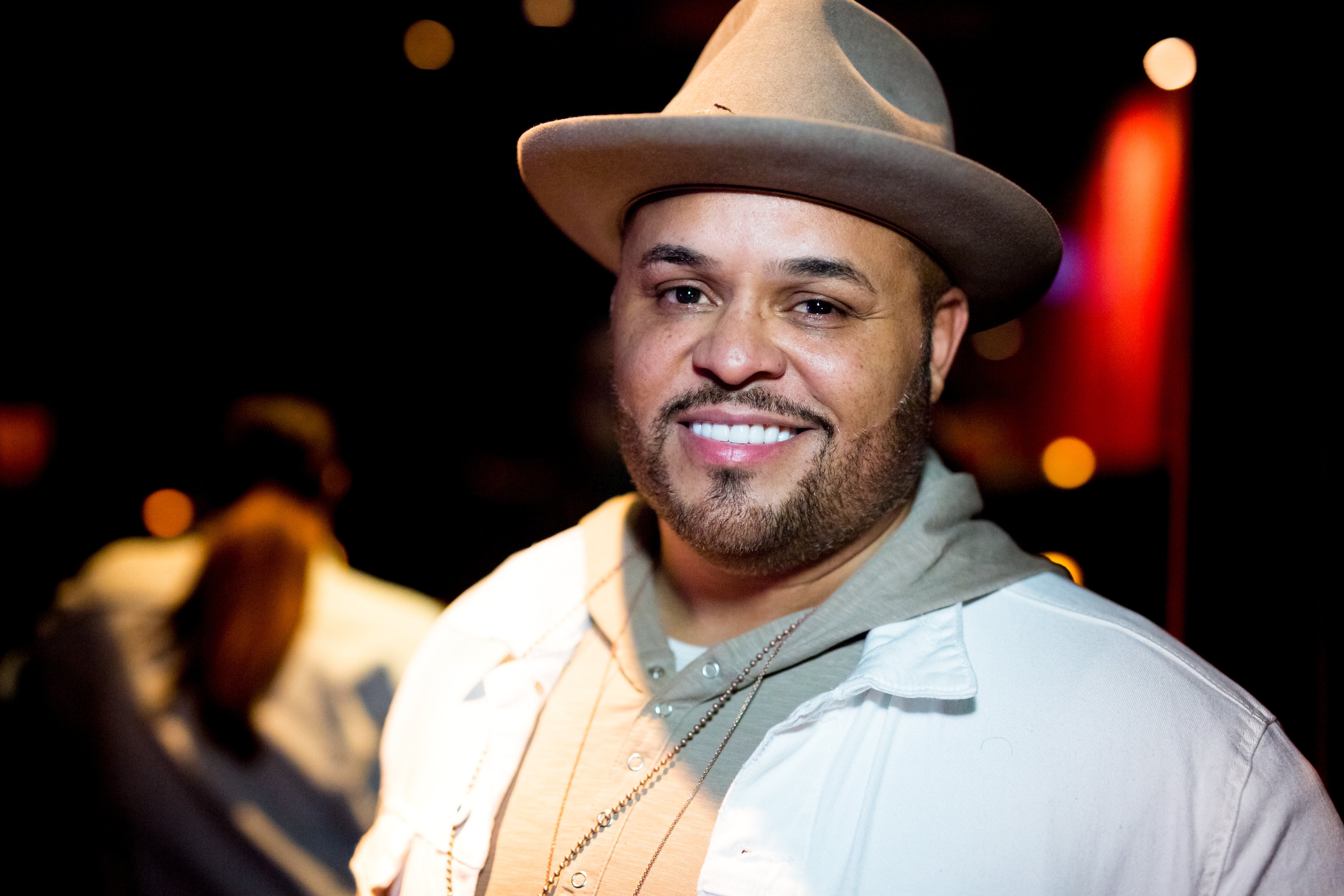 Israel Houghton at El Rey Theatre on May 1, 2018, in Los Angeles, California. | Source: Getty Images
WHO IS ISRAEL HOUGHTON?
Since they made the unexpected announcement that they had become parents, the public has been curious about Adrienne's husband. Israel's level of success is comparable to that of his well-known wife.
Israel is a renowned producer and composer, born on May 19, 1970, in Oceanside, California. His music has been credited in several movies, which include "The Blue Mauritius," "Left Behind III: World at War," and "I'm in Love with a Church Girl."
Growing up with a Caucasian mother and an African-American father, Israel's early formative years were difficult. His mother's struggle with substance abuse marred the musician's childhood.
Israel coped with his challenging upbringing with the help of his talent and creativity. Music and the church, where he sang and played an instrument, were sources of peace and comfort for him.
Famous in African-American churches, he is also a gospel singer known for Christian music. His band, Israel Houghton and New Breed spotlight him as lead singer and acoustic guitarist.
Throughout his lengthy career as a musician, Israel won six Grammys, which included Best Traditional Gospel Album for the album Alive in South Africa, released by his band in 2005.
Adrienne is Israel's second wife; he was married to gospel singer Meleasa Houghton for 22 years before their 2016 divorce. The former partners are still very close friends despite their shared history of marital strife.
Since her divorce from the multi-award-winning hitmaker, Meleasa has kept a low profile and out of the public eye. There is little information available about what she is doing now, but it appears that she is now concentrating on making her music.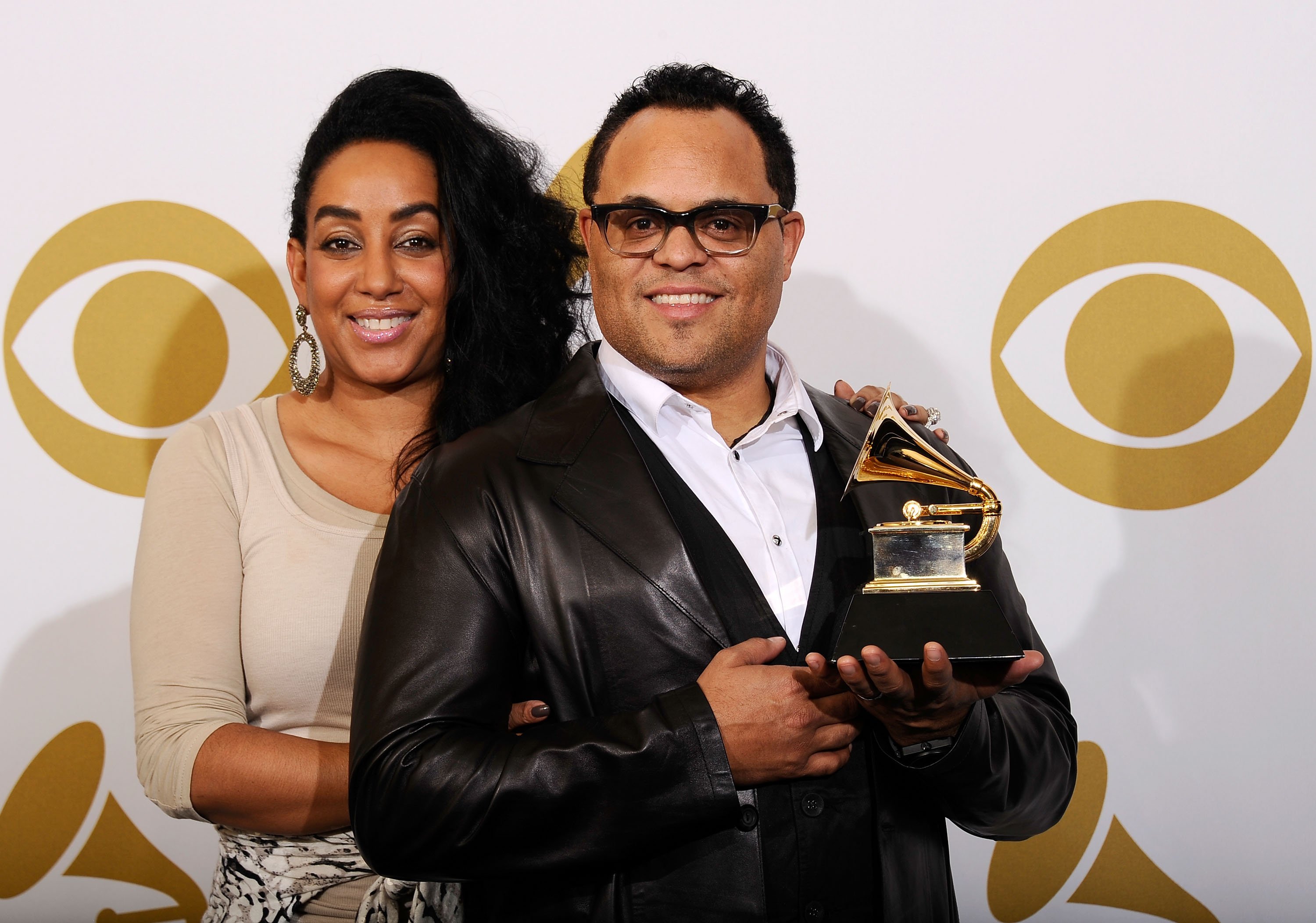 Meleasa and Israel Houghton at The 53rd Annual GRAMMY Awards held at Staples Center on February 13, 2011, in Los Angeles, California. | Source: Getty Images
HOW DID ADRIENNE BAILON AND ISRAEL HOUGHTON MEET?
Adrienne and Israel first became friends five years ago before becoming a couple. Interestingly, she even introduced her future husband to several friends and set out on a mission to find him a date. However, the opposite happened. Israel said:
"I just remember both of us going through pretty seismic changes in our lives, and kind of sharing our story with each other. And out of that came this, 'I like hanging out with you.' And that's the short version."
In her own words, the former "Cheetah Girls" actress noted that her friends suggested she should date the acclaimed artist instead of setting up dates with other women. Unsure, the duo embarked on an unconventional date.
In 2016, Israel took a trip to Mexico with Adrienne and her friends, where they began dating. Unfortunately, what was supposed to be a pleasant date turned out to be fraught with controversy.
Israel clarified that his marriage had ended before going public with his divorce announcement.
Israel allegedly went on a date with the TV presenter in Mexico while still married to Meleasa. Adrienne appeared upset after hearing the news and reportedly directed her publicist to start an investigation. She also confronted Israel.
Adrienne breathed a sigh of relief when she realized what was going on. She said Israel was not married and that she was not dating a married man. She added there was a "mix-up" in Israel and Meleasa's divorce paperwork.
Adrienne stated that no news outlet could track down the divorce papers because Israel and his ex-wife filed it under only the initials. Amid the news that year, Israel released a lengthy statement on Facebook that read:
"I understand that gossip and salacious untrue speculative stories are far more interesting and entertaining than the truth & facts. But, it's incredibly unfair to allow someone to carry the burden, blame & shame of something they had nothing to do with..."
Israel clarified that his marriage had ended before going public with his divorce announcement. He also stated that he had not yet met Adrienne when his marriage was beginning to fail.
He took full responsibility for his mistakes, and Adrienne should not be held liable for his past misdeeds. After that, he continued by saying that Adrienne was a woman of integrity and, most importantly, a true friend.
Adrienne and Israel married in Paris, France, after dating for six months. The wedding was intimate, with only 70 guests who were their close family and friends.
HOW MANY KIDS DOES ISRAEL HAVE?
Israel is now the proud father of five children. In addition to his new child, Ever James, with Adrienne, he has four children from his previous marriage: two sons, Jordan and Israel, and two daughters, Mariah and Milan.
The couple noted that Ever James was born via surrogate, and they secretly went through the process for nine months. Every step of the journey leading up to and including the child's birth was challenging for Adrienne, as noted in her Instagram post.
In 2018, Adrienne was honest about her challenges in conceiving a child. Many years later, she is delighted that she has a baby and has finally realized her dream. Several of "The Real" co-hosts were over the moon about her news.
Tamera Mowry was overjoyed and shed tears of joy. At the same time, Jennie Mai was absolutely delighted at the arrival of Adrienne's newborn son, noting that they had been waiting for him for a long time.
Please fill in your e-mail so we can share with you our top stories!