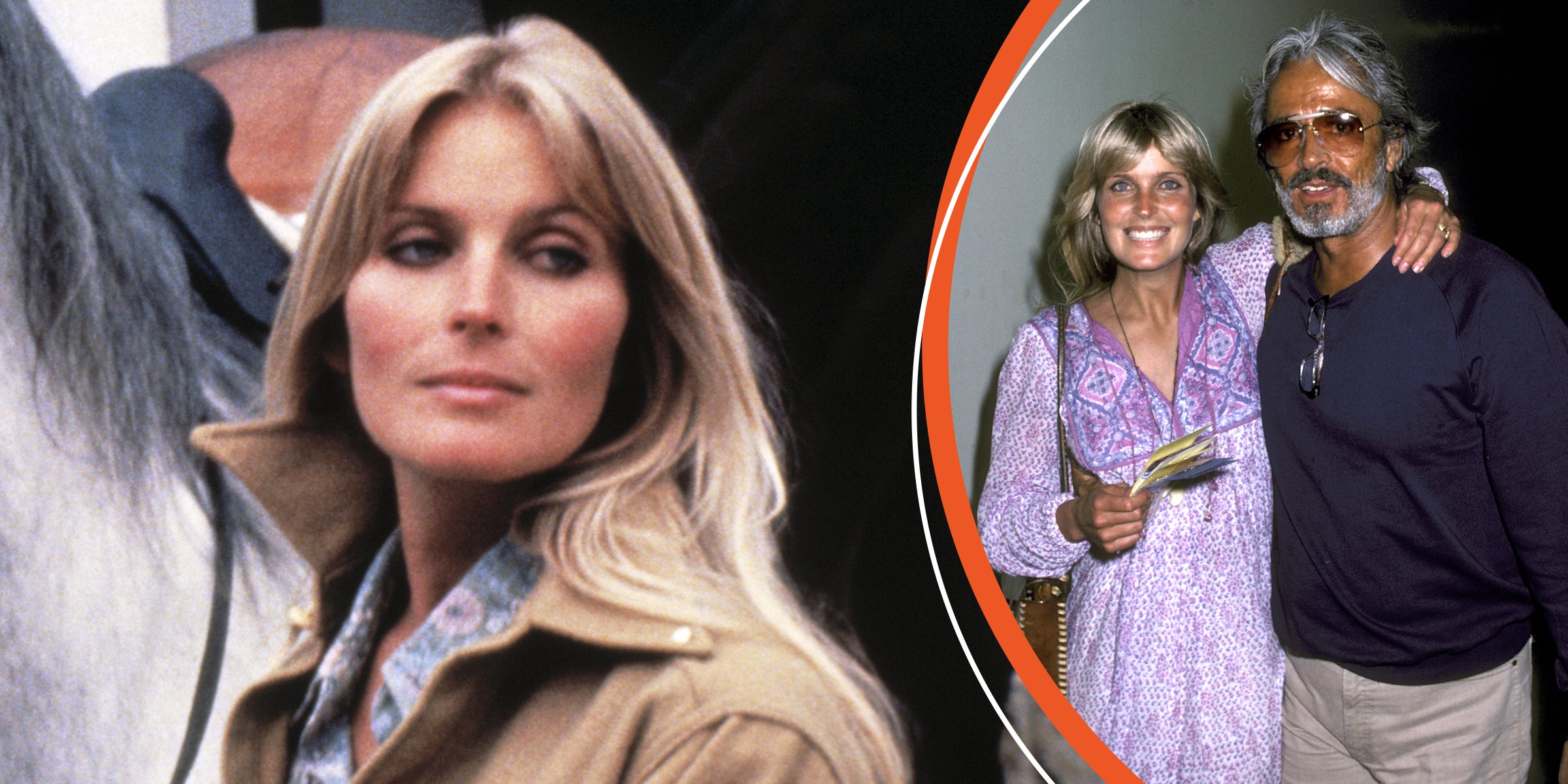 Getty Images
Bo Derek Stole 30-Years-Older Man at 16 from Actress She 'Worshipped' — They Were Married for 22 Years

Today, Bo Derek is happily married but once ruined the marriage of an actress she adored by stealing her husband. Although Bo and the man eventually tied the knot and were married for 22 years, she still hates herself for doing it. Here are the details.
American Actress and Model Bo Derek has been in the movie industry for many years. Her career skyrocketed in 1979, following her appearance in the romantic comedy "10."
Afterward, the Hollywood star bagged roles in other productions such as "Bolero," "Tarzan, the Ape Man," "Ghosts Can't Do It," and many others.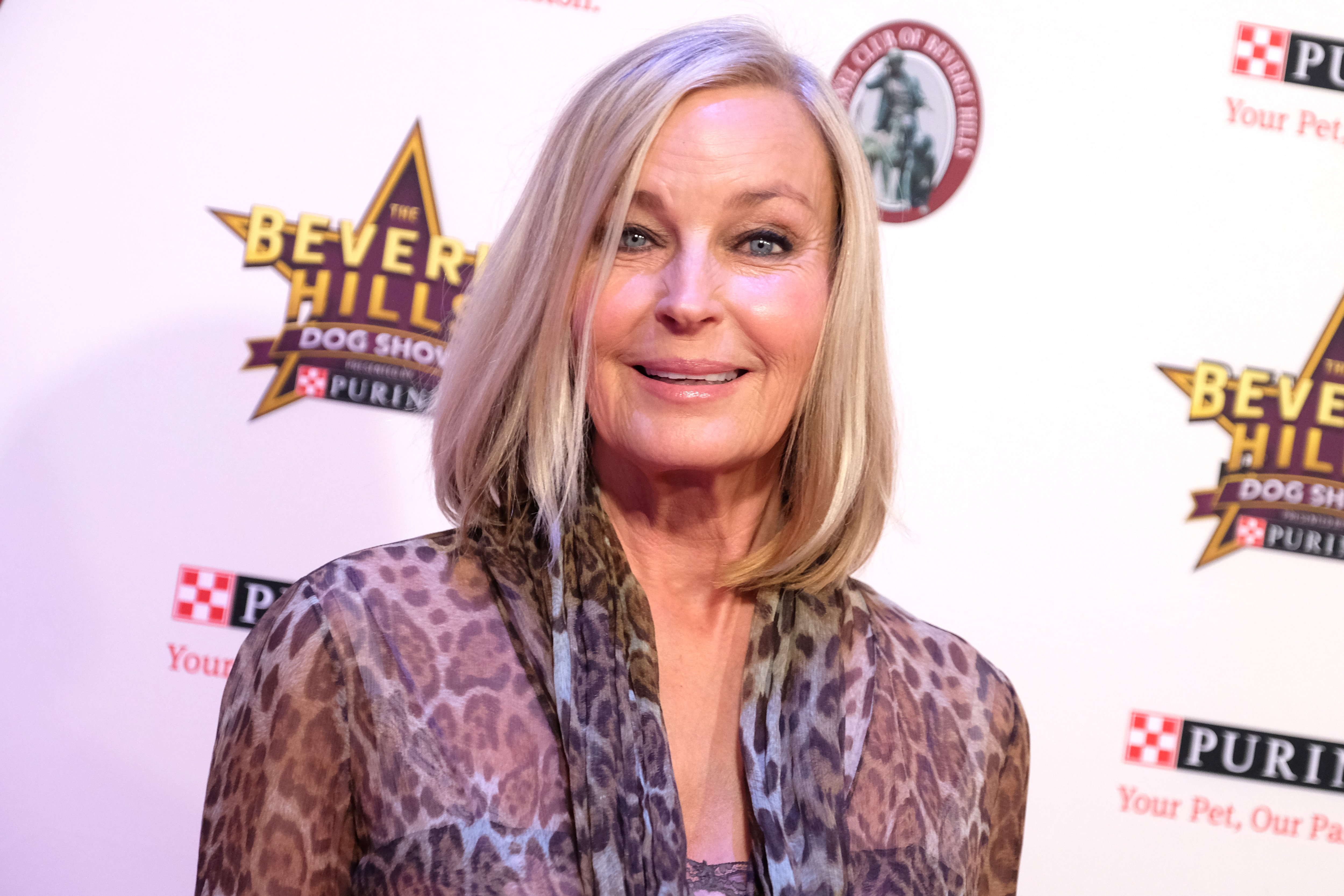 Actress Bo Derek attends the 2020 Beverly Hills Dog Show at the Los Angeles County Fairplex on February 29, 2020, in Pomona, California. | Source: Getty Images
Although Bo only shot to fame in 1979, she had already been in the acting business. At age 16, she was cast in "Fantasies," directed by John Derek, a man who would eventually become Bo's first husband. During a chat with Interview Magazine, the actress recalled how the interview for the movie role made her meet John.
According to Bo, she had gotten a call from her agent, explaining that she had an interview for a role in a few days. Next, she told her inquisitive mom, who was by her side, that the interview was with John Derek.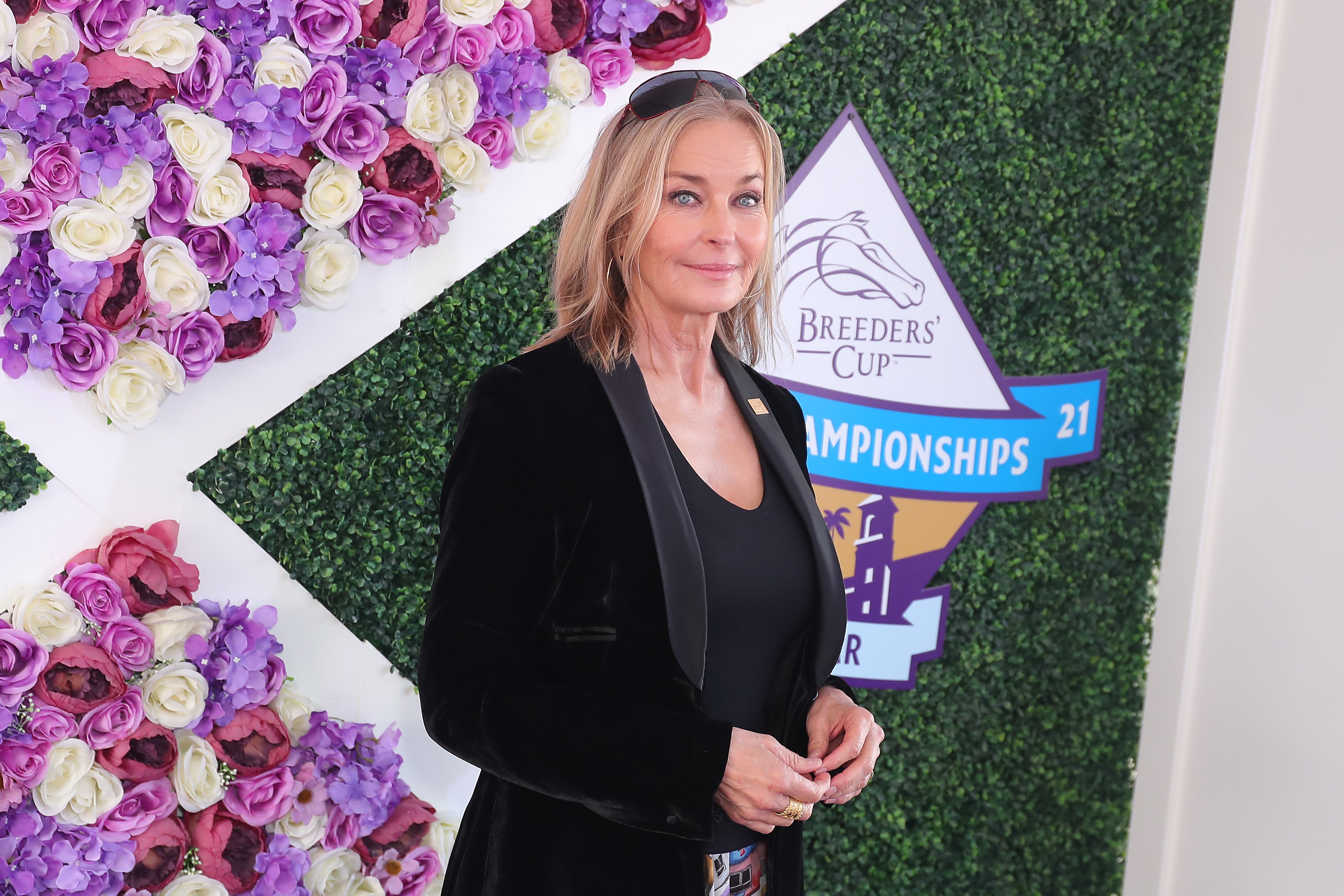 Bo Derek attends the 2021 Breeders' Cup VIP Event at Del Mar Race Track on November 06, 2021 in Del Mar, California. | Source: Getty Images
Immediately, the actress's mom was excited and could not hold back her thoughts about how handsome the director was. A few days later, Bo would confirm her mother's words when she saw John for the first time. In the "Bolero" star's words:
"And when I walked in and met him in the office, I thought, 'Oh, Mom was right. He is so handsome."
Then, John told the actress about his desire to cast her in "Fantasies." However, Bo could only take on the role on the condition that she would leave school and travel to Greece for the filming.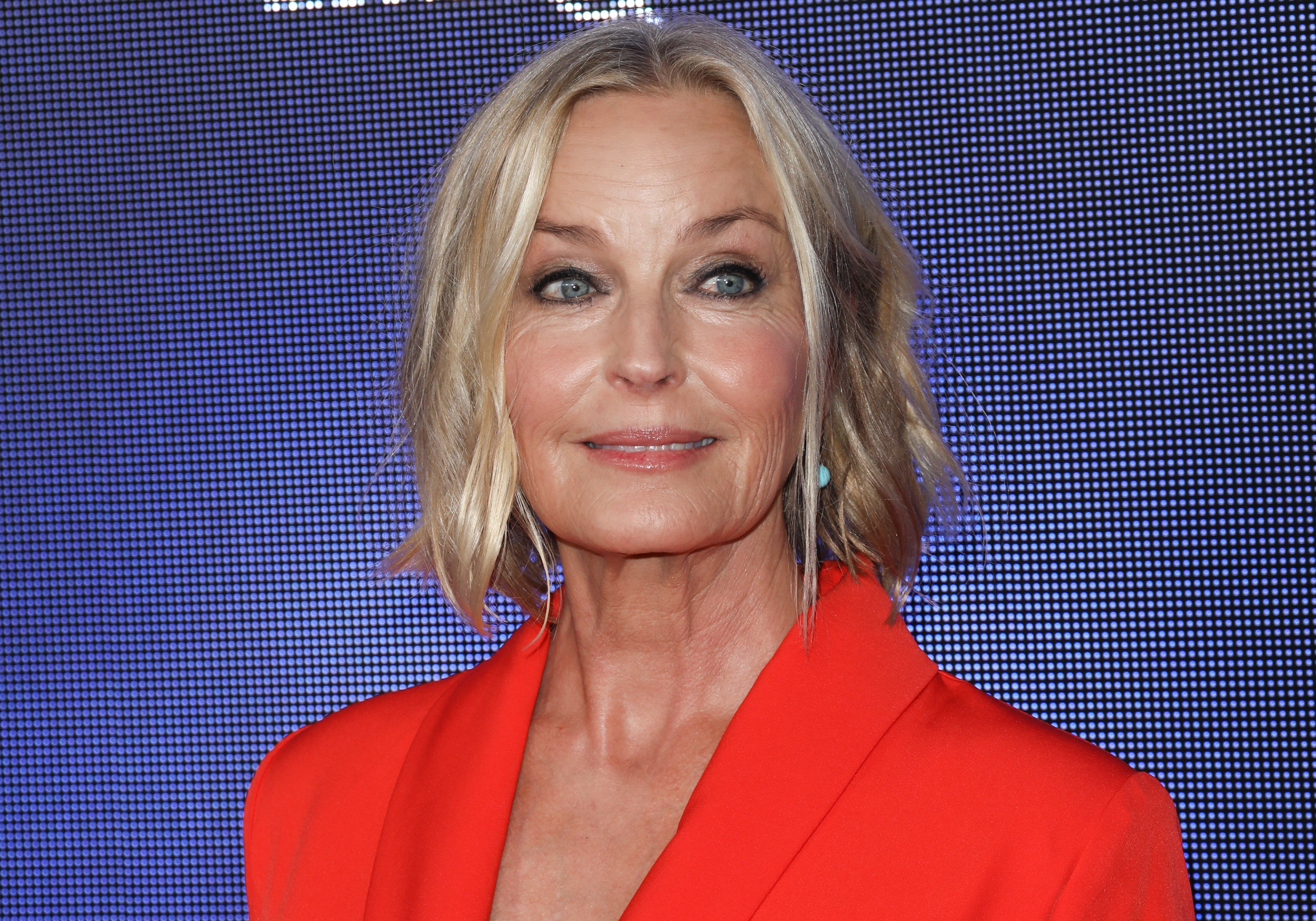 Actress Bo Derek attends the Hallmark Channel and Hallmark Movies & Mysteries summer 2019 TCA press tour event at a Private Residence on July 26, 2019, in Beverly Hills, California. | Source: Getty Images
Without hesitation, Bo accepted John's conditions. The actress's mother gave her blessings and tagged along with her daughter as a chaperone to the beautiful island of Mykonos in Greece.
Surprisingly, Mykonos had other plans for Bo and John. Not only did they leave the island with a movie, but also a controversial love affair.
A LOVE AFFAIR IN A FOREIGN LAND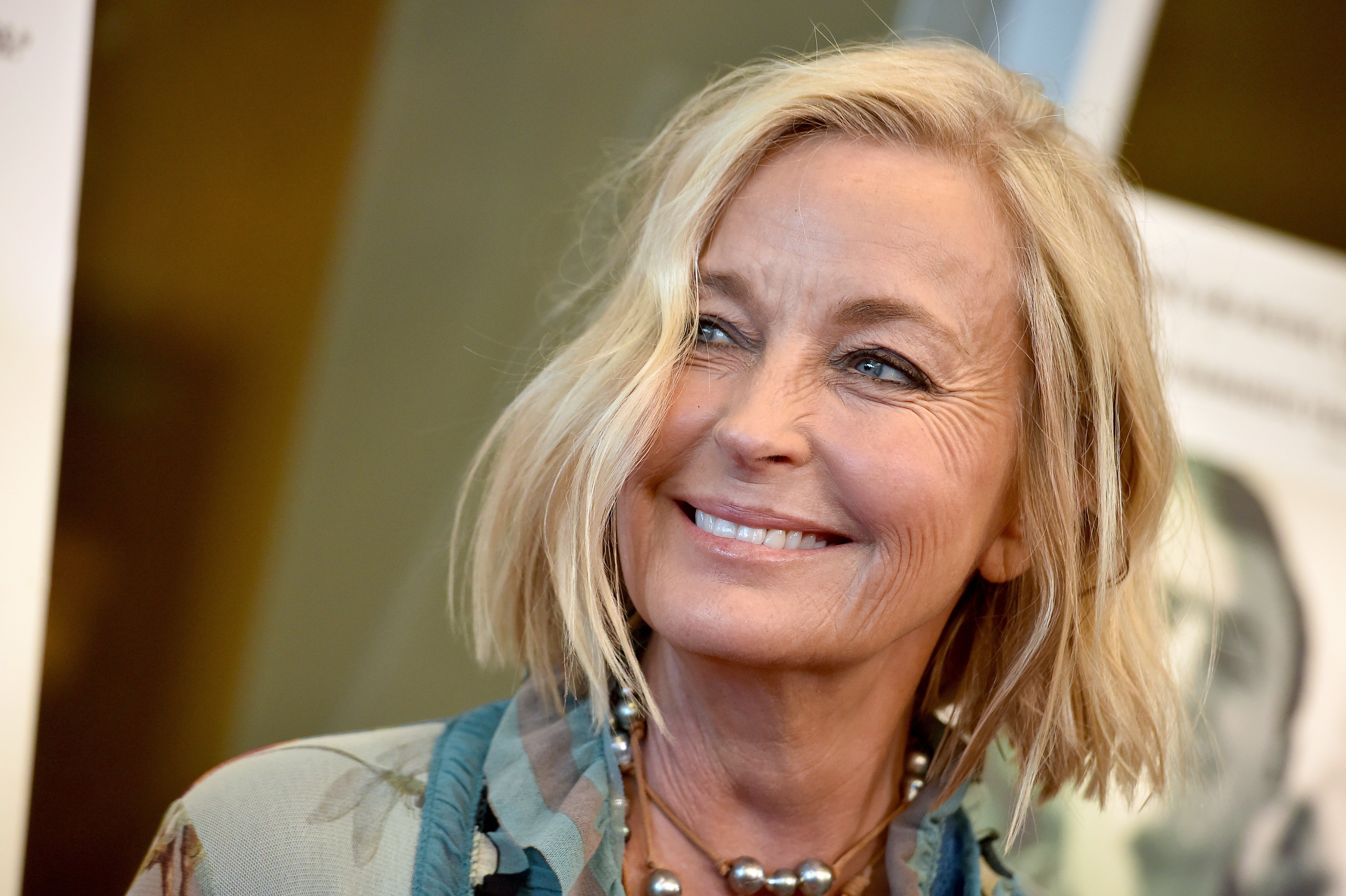 Bo Derek attends the premiere of Sony Pictures Classic's "David Crosby: Remember My Name" at Linwood Dunn Theater on July 18, 2019, in Los Angeles, California. | Source: Getty Images
When Bo and John first met, the latter married Veteran Actress Linda Evans. The director was also 30 years Bo's senior, but the age gap and John's marital status did not stop the "10" star from falling in love.
During the chat with Interview Magazine, Bo explained that their romance blossomed in Mykonos, even though her mom was there, making it feel awkward and strange.
According to the actress, she and John's love was incredible. Bo explained that John admired strong women, and she was one, even though she was very young.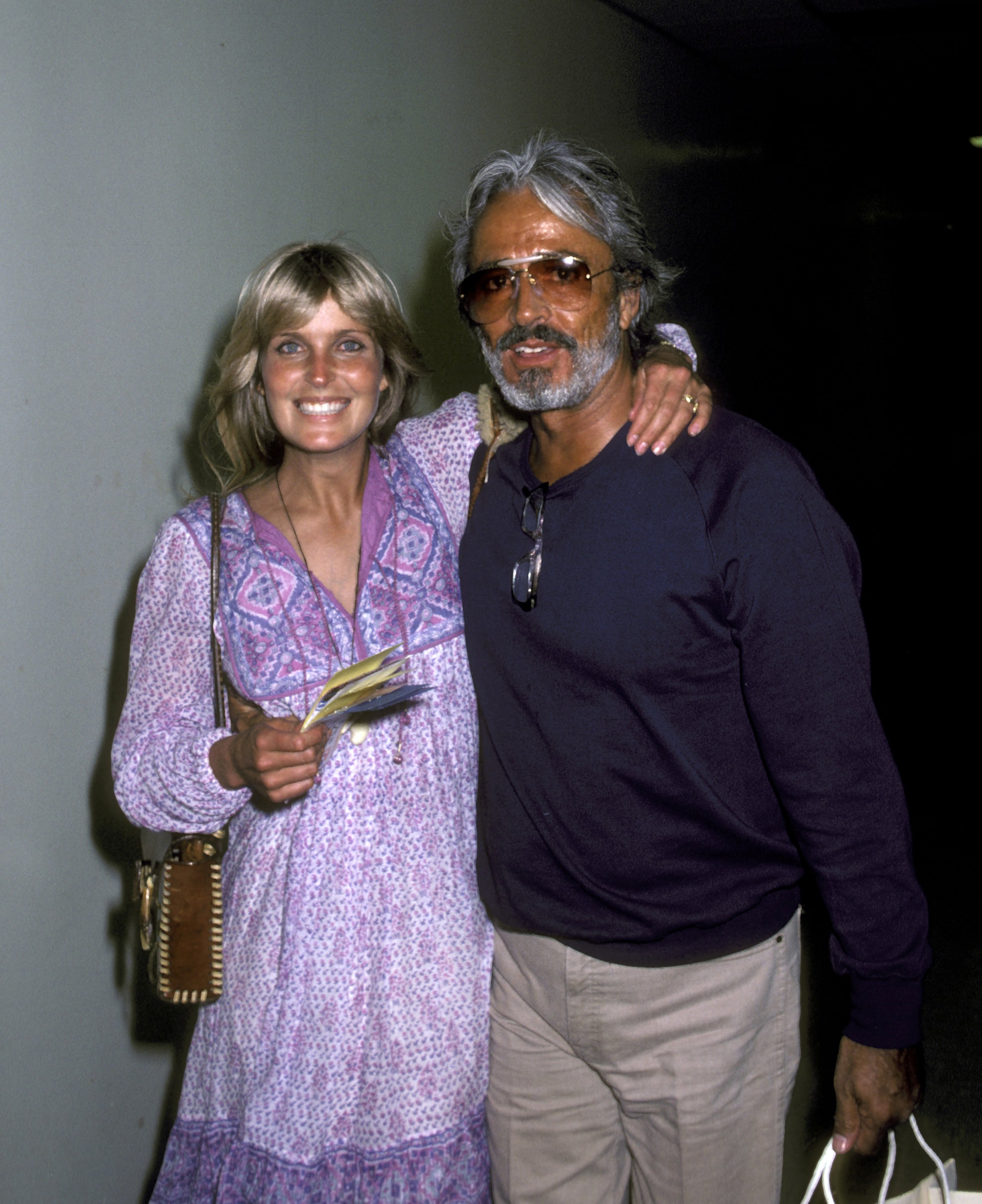 Bo Derek and John Derek were Sighted at La Guardia Airport - July 22, 1981, at La Guardia Airport in New York City, New York, United States. | Source: Getty Images
So, while at Mykonos, the actress knew their love was not as one-sided as many may have thought. Their romance grew with each passing day, and after filming was over, the pair were ready to go public with it.
Following the controversies surrounding Bo's 22-year first marriage, the actress never expected to find love again.
Unfortunately, John's marriage to Evans paid the price for their love to continue. The former couple divorced, allowing the director and Bo to focus on their relationship.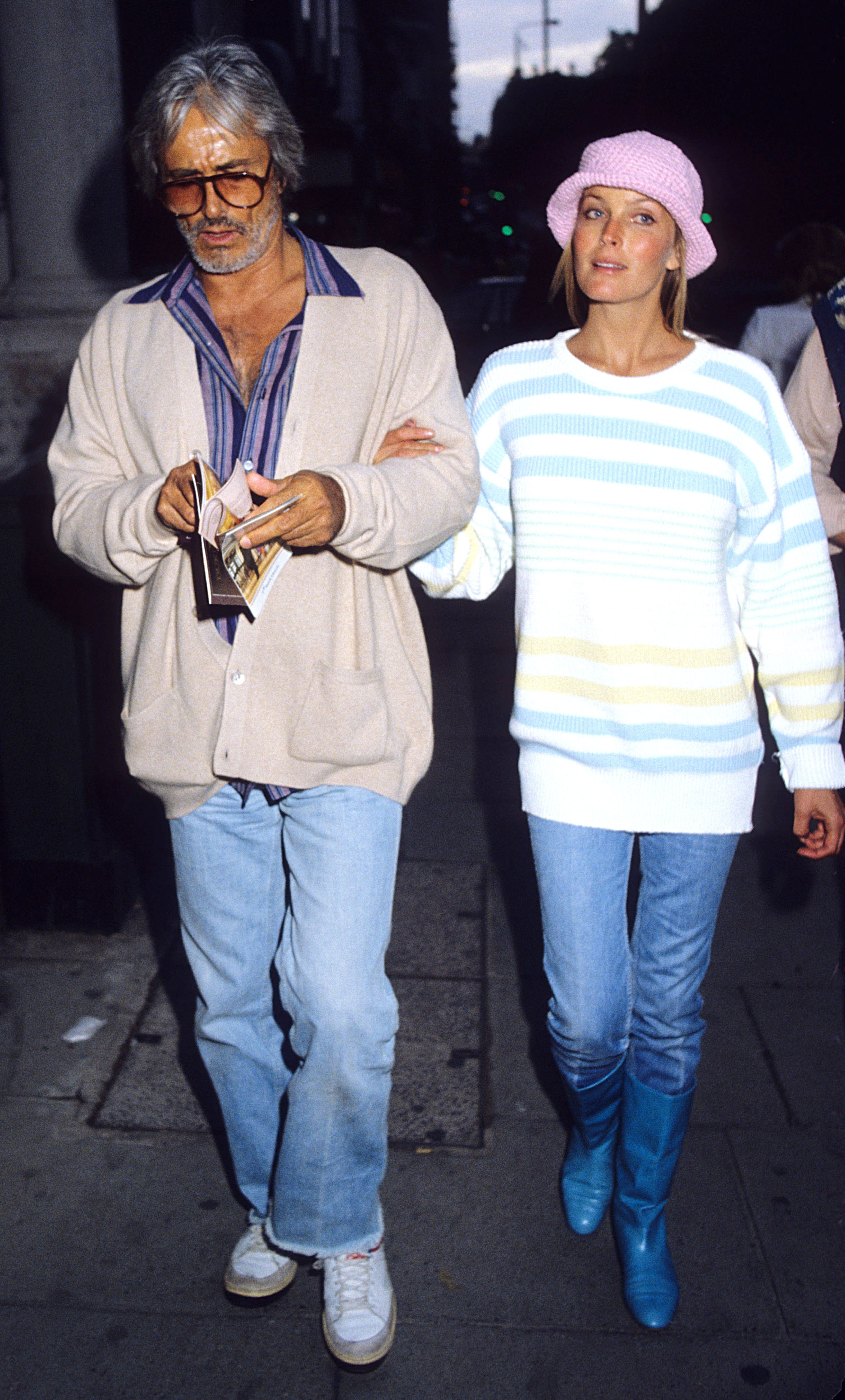 Bo Derek and John Derek were Sighted in London in the 1980s at Atheneum Hotel in London, Great Britain. | Source: Getty Images
John and Bo remained in Europe as they could not return to the US due to the statutory laws. According to the law, the duo's relationship was illegal because Bo was a minor, and John could face rape charges.
The lovebirds were unwilling to take risks, so Bo dropped out of high school to remain with her man in Europe. There, they had a lot of adventures together.
Bo was even privileged to meet Ursula Andress, John's second wife, and close friend, in Switzerland. After touring Europe for a while, the couple's stay ended when Bo turned 18. Then, they returned to California and eventually tied the knot in 1976.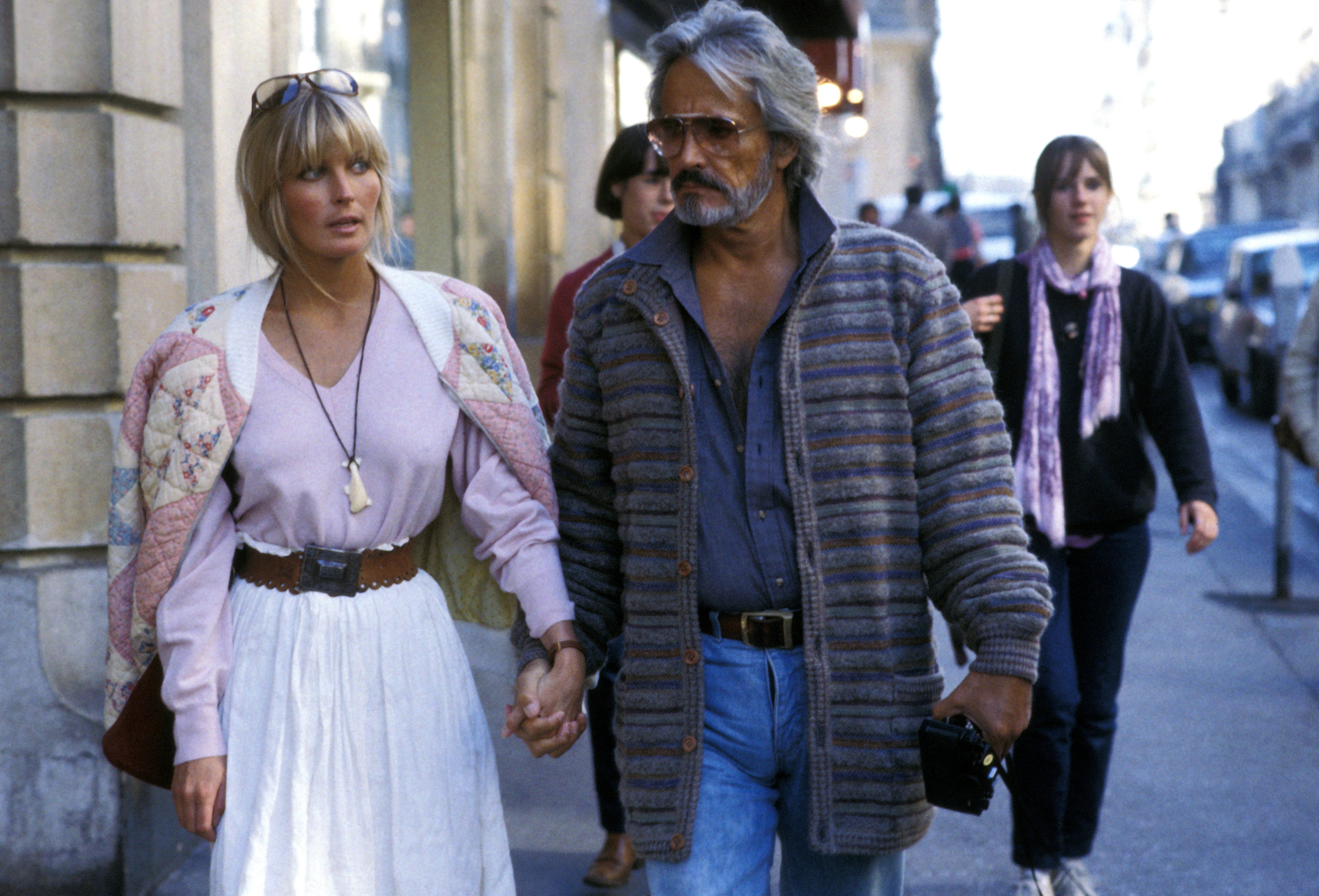 Bo Derek and John Derek in Paris on 29 september 1981, France. | Source: Getty Images
While Bo and John seemed to be in a happy place, not everyone was in support of their romance. The actress revealed that her parents were quite upset with her decision. Nevertheless, Bo still stayed with John until his demise.
As a result, many believed that they were meant for each other. However, the actress thought otherwise, realizing that marrying John was wrong, even though they were happy.
LIVING WITH GUILT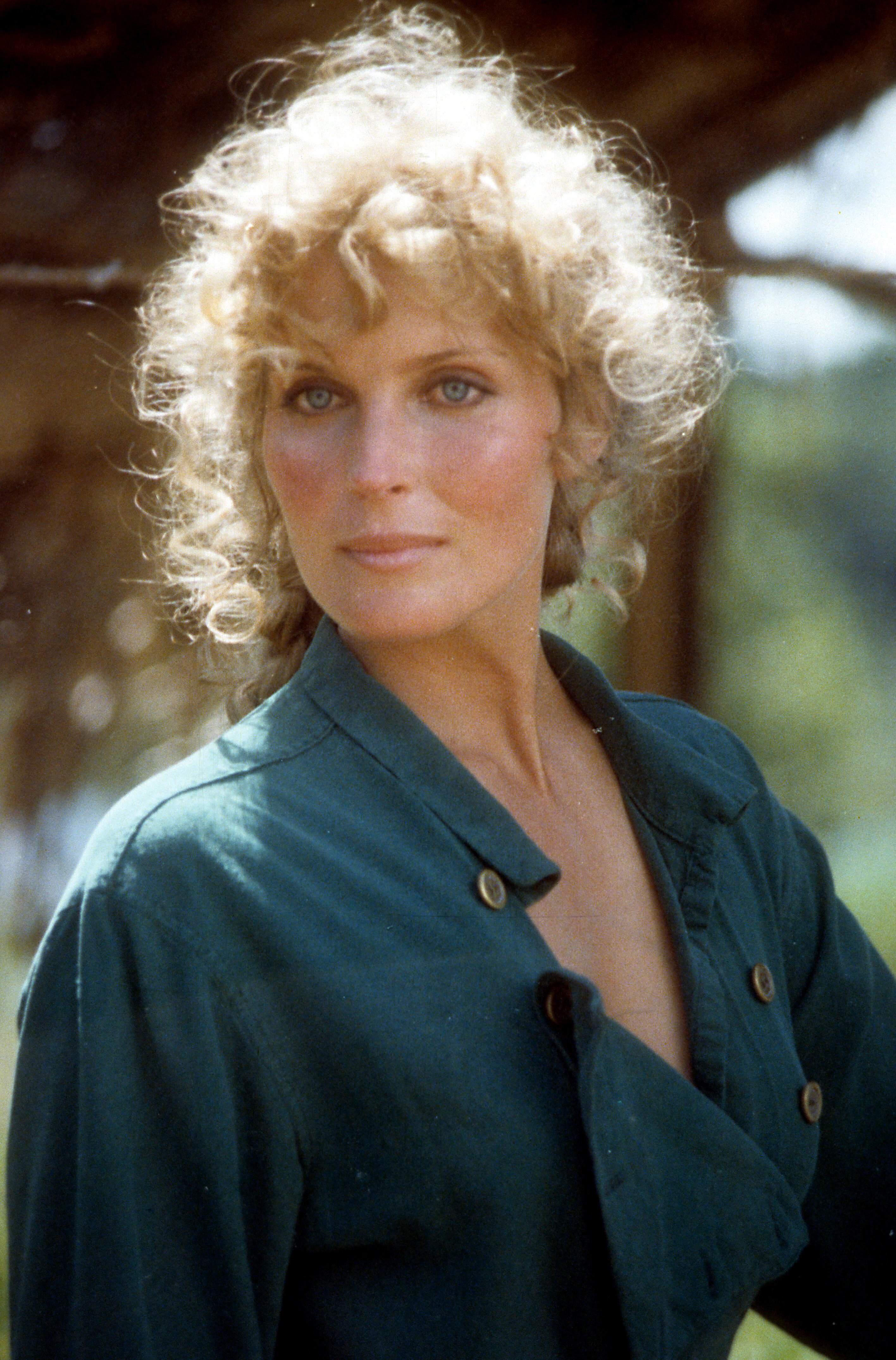 Bo Derek in a publicity portrait for the film 'Tarzan, The Ape Man', 1981. | Source: Getty Images
Many years after John passed away, Bo still lives with the guilt of ruining Evans' marriage. During a 2016 interview with Interview Magazine, the Hollywood star revealed that stealing someone's husband was the worst thing to do, and she hated herself for it. Bo confessed:
"I remember I was doing an interview with Oprah, and she asked about it. I said, 'No, I don't forgive myself for that.'"
The actress's act made her feel even more guilty, especially as Evans, who Bo worshipped and adored, was kind to her. Due to the guilt, Bo said she always felt like shit whenever she and Evans crossed paths.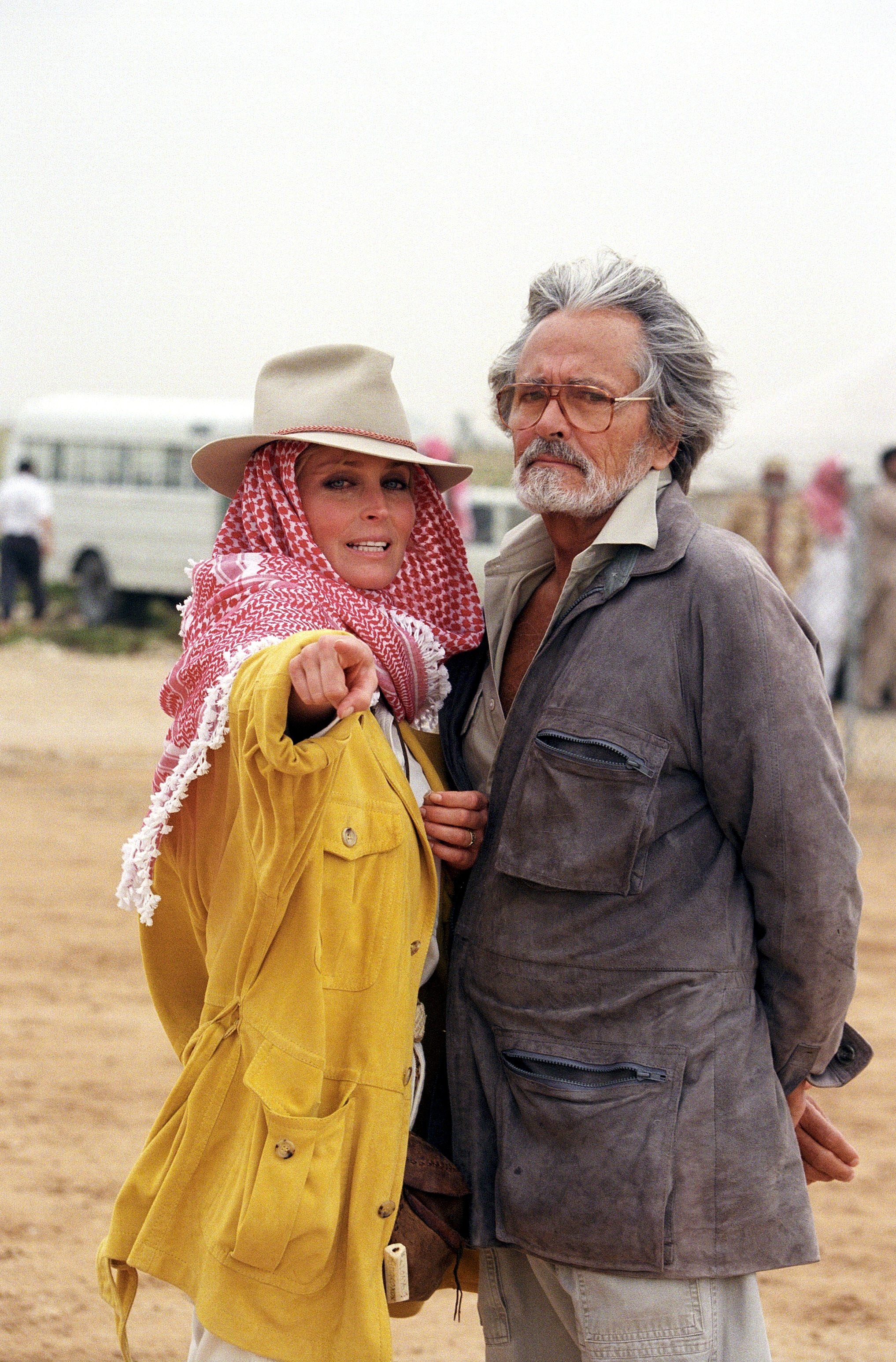 John and Bo Derek in Qatar on March 23, 1996. | Source: Getty Images
On the other hand, Evans surprisingly revealed that her divorce from John helped her greatly. At first, it was the hardest and one of the most devastating experiences she had been through. But later, it became a silver lining.
Had she not divorced John, who did not want her to work, Evans revealed that she would not have appeared in "Dynasty" and known all the magic that followed the show. Meanwhile, although Bo is trying to move on, she will forever live with the guilt of breaking up a beautiful marriage. In her words:
"I might move on and make sure I don't make the same mistakes again, but you have to move on. But I look back at that time in my life as a terrible mistake."
BO FINDS LOVE AGAIN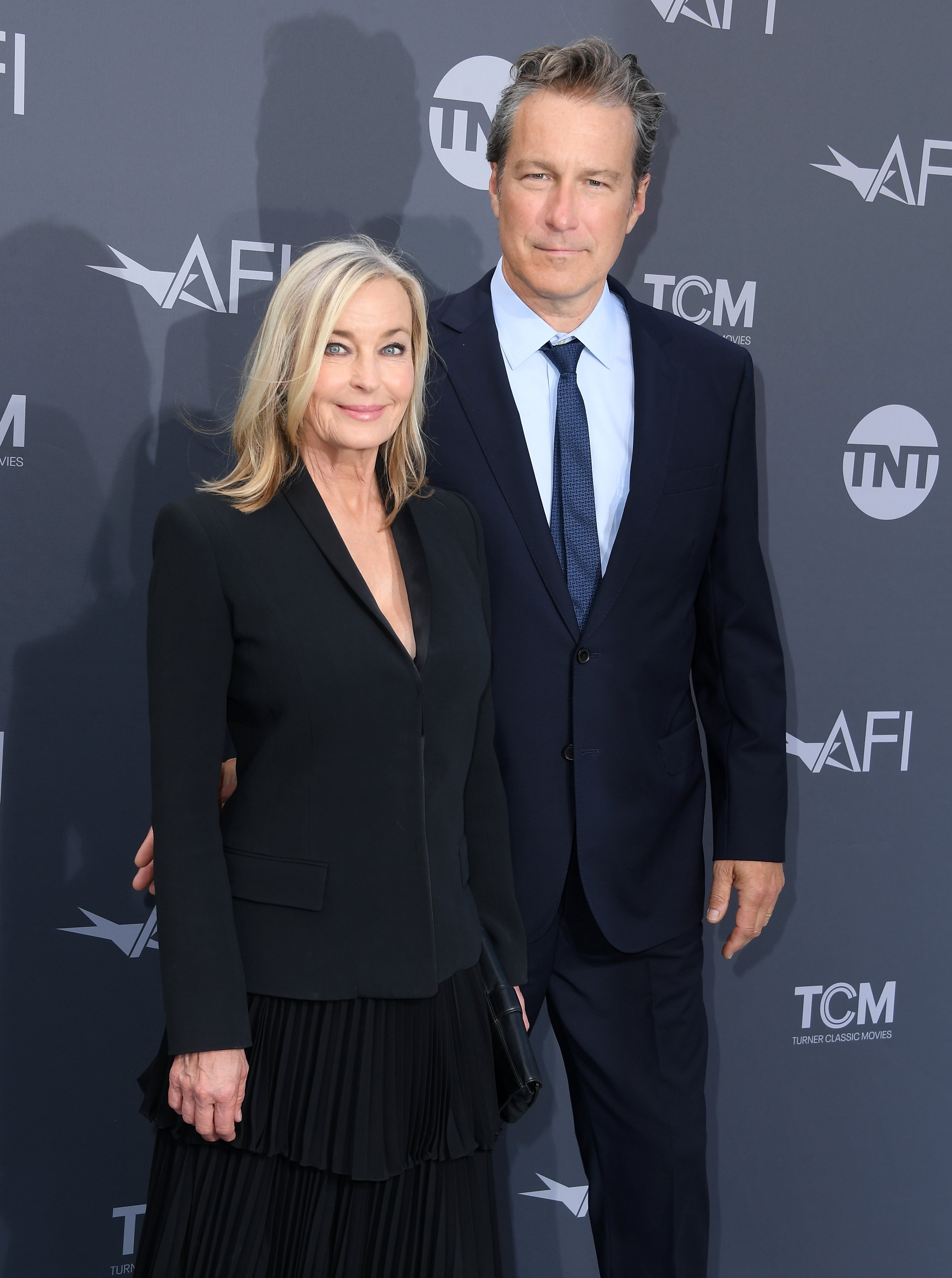 Bo Derek, John Corbett arrives at the 48th AFI Life Achievement Award Gala Tribute Celebrating Julie Andrews at Dolby Theatre on June 09, 2022 | Source: Getty Images
Following the controversies surrounding Bo's 22-year first marriage, the actress never expected to find love again. However, things do not always go the way people expect. Now, Bo is happily married to American Actor John Corbett.
The couple started dating in 2002 but had no intentions of getting married. Bo noted that when they met, it was just "attraction and comfort." But with time, they started to get a little more settled.
He made Bo laugh all the time, and her feelings for him grew as the years progressed. The couple dated for 20 years before announcing they finally got married in 2020.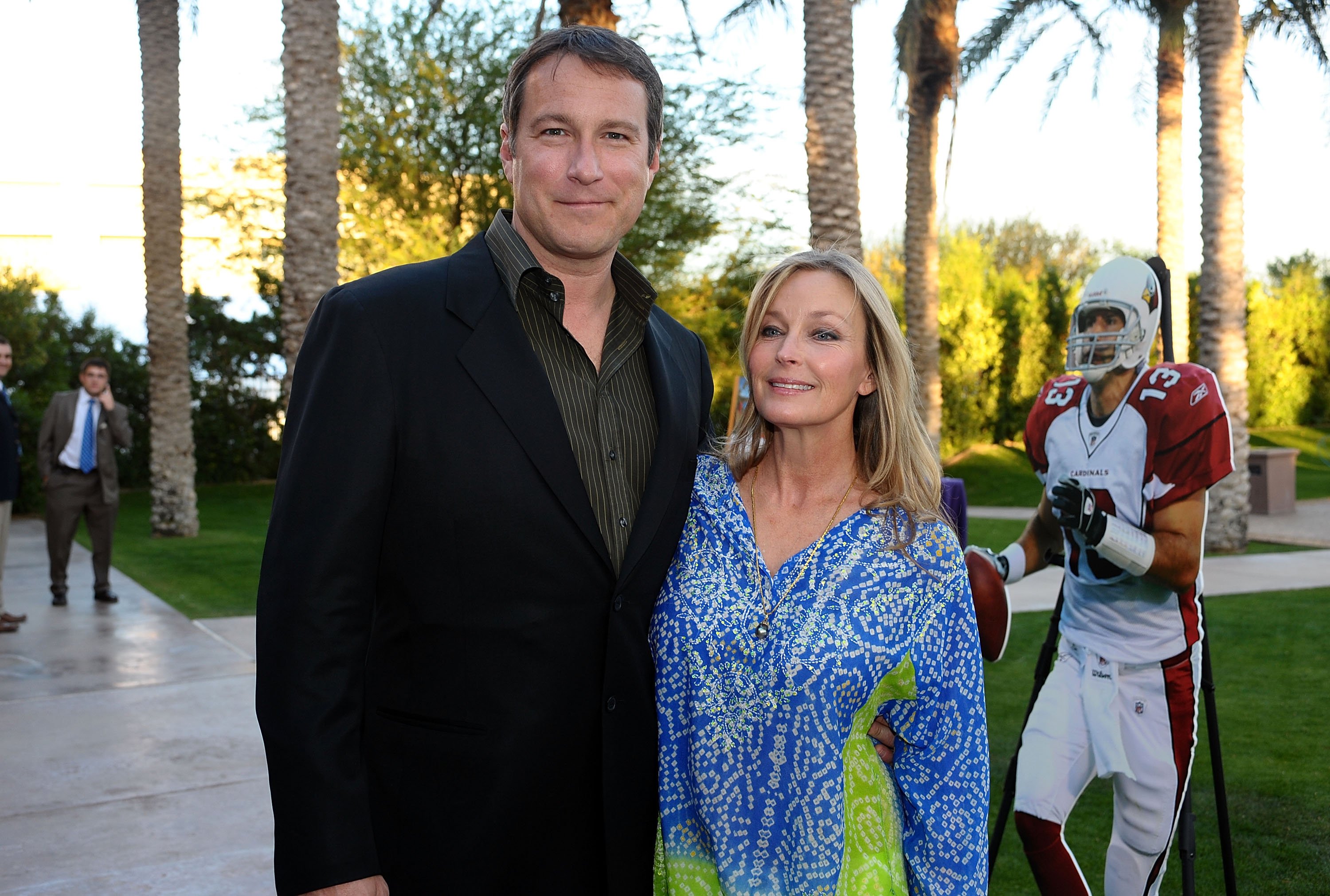 John Corbett and Bo Derek attend the Founder's Club dinner at the JW Marriott Desert Ridge Resort & Spa on March 27, 2009 in Phoenix, Arizona | Source: Getty Images
Indeed, Bo is happy even though she has no kids, which is a decision she made. According to the actress, she could have had kids at the time, but her life was unconventional.
Bo believed that children deserved a chance to have two parents that are committed. Nevertheless, the Hollywood star is not less of a woman. She continues to inspire a lot of women around the world.
Please fill in your e-mail so we can share with you our top stories!