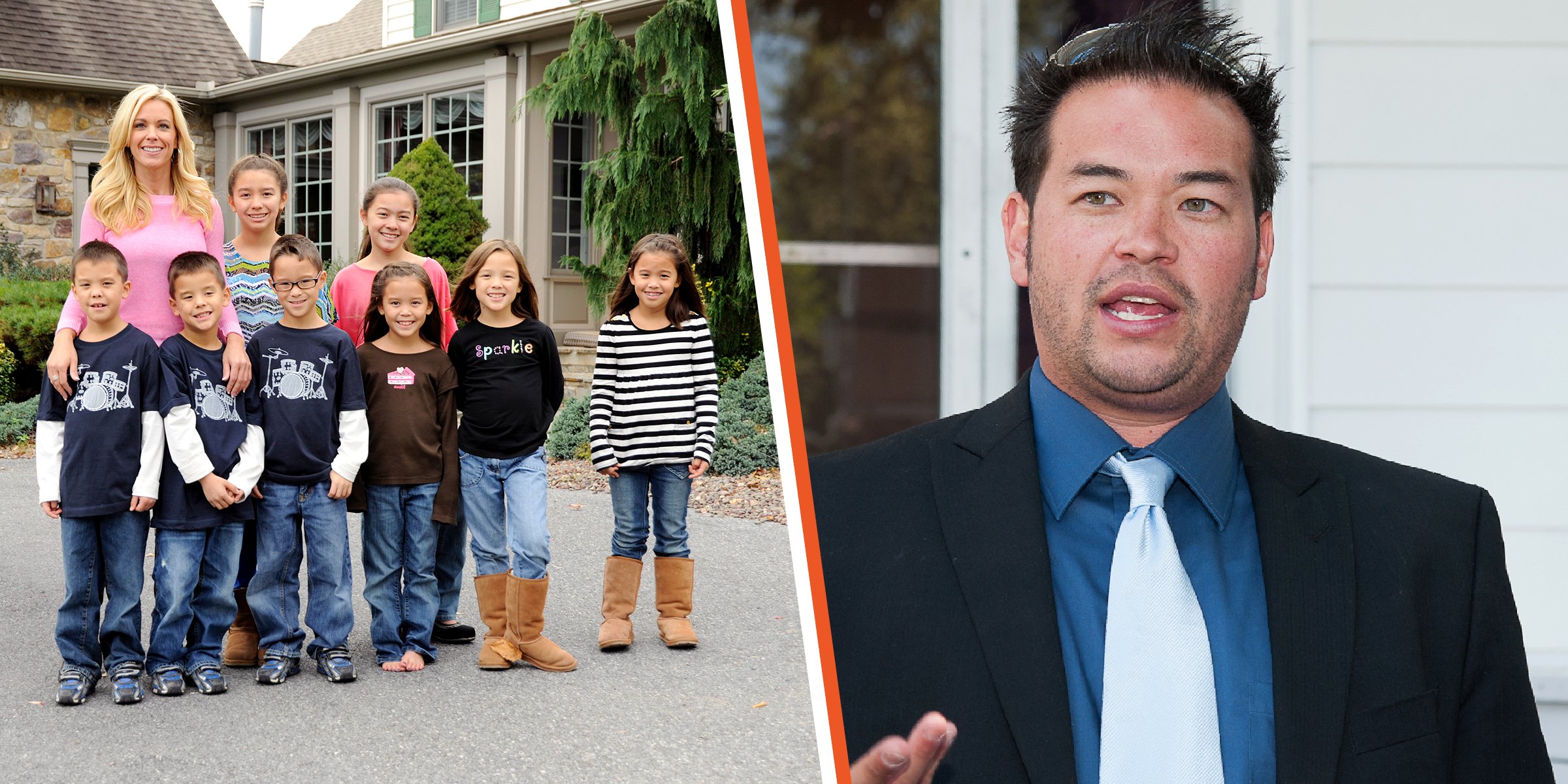 Getty Images
Kate Gosselin 'Stole' $100K from Her 8 Children's Trust 'To Survive' — Her Ex Said It's 'Morally Wrong': The Sun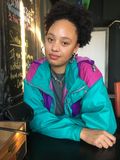 TLC stars Kate, and Jon Gosselin had a messy custody battle after their divorce in 2009. Now Jon is accusing his ex-wife of stealing $100,000 from their children's trust fund.
Kate and Jon Gosselin are a reality TV couple that got married in 1999. They first gained popularity when they were featured on Discovery Health specials in 2005-2006, following the birth of their sextuplets. Alexis, Collin, Joel, Hannah, Leah, and Aaden
Kate and John already had twins, Mady and Cara. The family of ten had the opportunity to have their own reality TV show, Jon and Kate plus 8.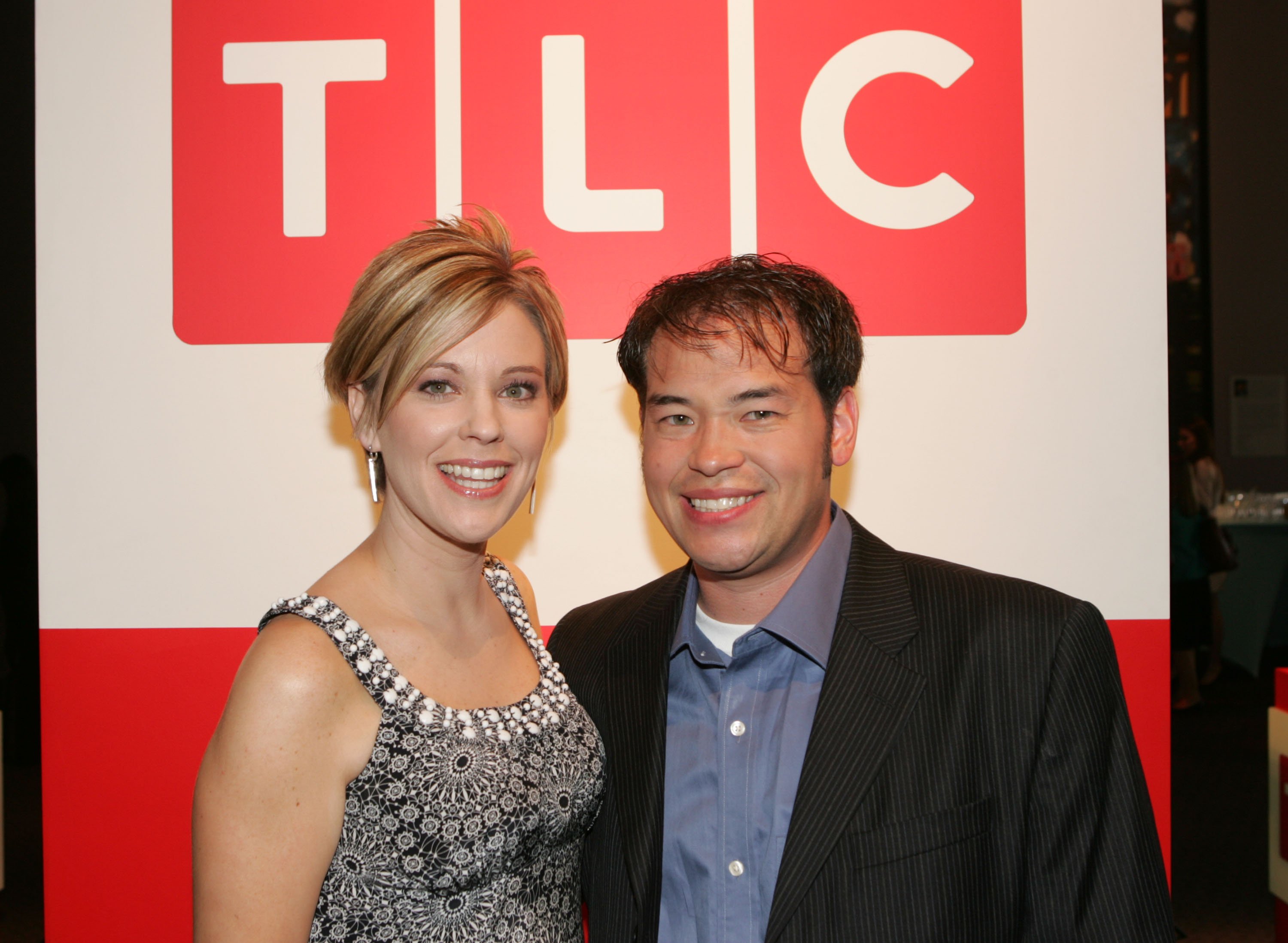 Kate and Jon Gosselin in New York in 2008. | Source: Getty Images
The first two seasons were aired on Discovery Health and eventually moved to TLC. Viewers were intrigued by Jon and Kates's relationship and how they managed to raise eight children.
The TLC show mostly showed moments of the couple arguing about how to raise their children. In 2008 Kate and Jon renewed their vows in Hawaii but the tension between highly noticeable.
In 2009, there were rumors that John had an affair, and Kate filed for divorce. By the end of 2009, the divorce was finalized, and Kate got full legal custody of their children.
However, in 2016 their custody problems started making headlines when Jon claimed that he had not seen his eight children for three years. Later that year, Kate admitted that one of their sextuplets, Collin, was admitted into residential treatment for behavioral issues.
Two years down the line, Jon revealed that one of the sextuplets, Hannah, was living with him in Pennsylvania. Jon also got full custody of Collin in 2018.
JON CLAIMS KATE STOLE FROM THEIR CHILDREN
The drama in the Gosselin family had not stopped. Jon had an exclusive interview with The Sun and claimed Kate stole money from their children's trust accounts.
Jon Gosselin in New Jersey in 2012. | Source: Getty Images
After Jon got full custody of Hannah and Collin, he became their accounts' trustee. The former couple put their children's money from appearances and promotion activities in a trusted account that could not be accessed unless legal paperwork was produced.
However, Jon noticed that chunk of money was missing and notified his lawyer. Kate was then questioned in court, and she admitted to borrowing $100,000 from the trusted account.
She said, "I will have to keep borrowing from it to survive." Kate also added that she needed the money to pay for her and her children's expenses.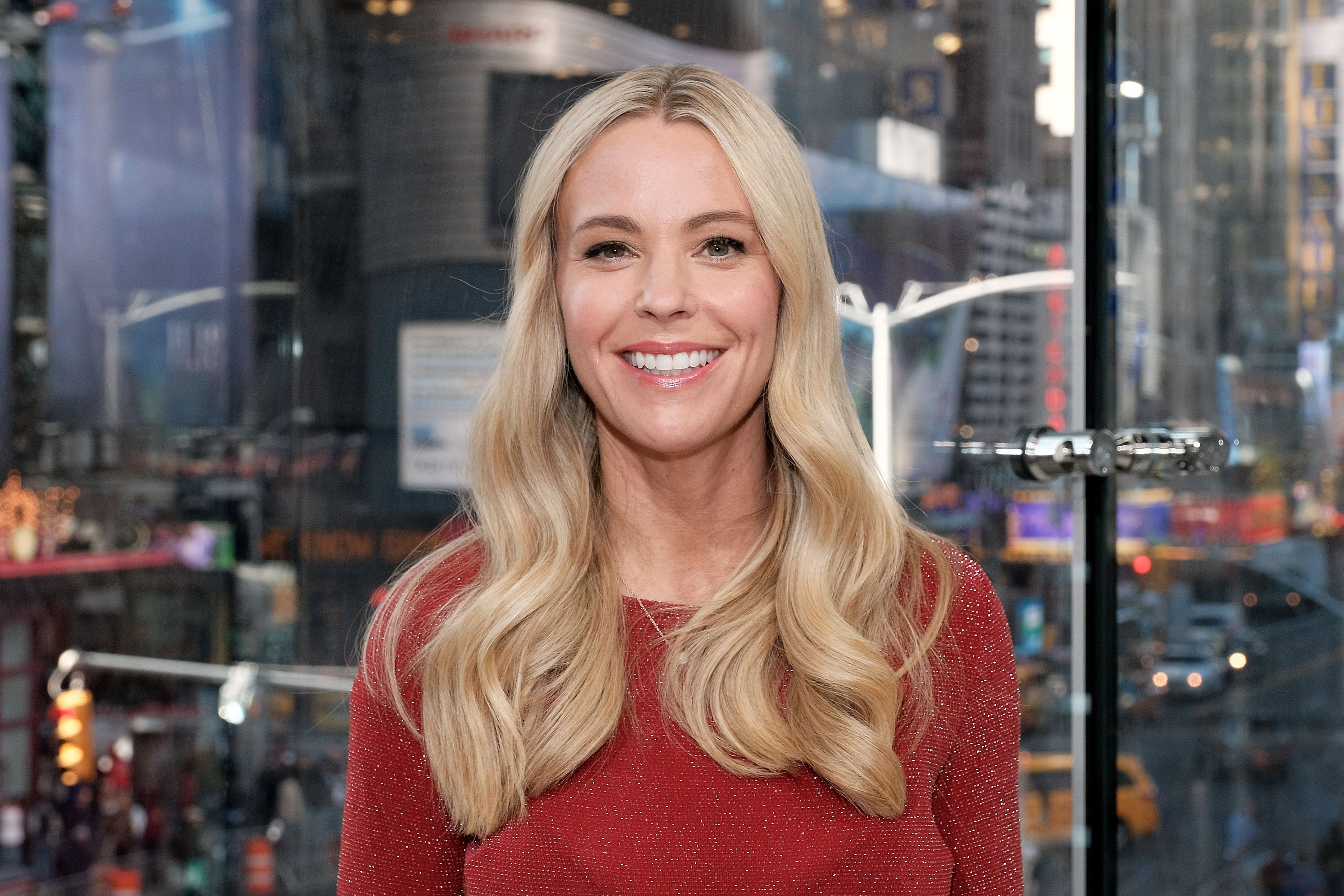 Kate Goseelin in New York 2016.| Source: Getty Images
Jon was furious and called it, "It's disgusting, and it's morally wrong." He also stated that Kate had not paid a cent of the money back and said she "can't just live off your kids' money."
On the other hand, Kate does not think her withdrawal was wrong. She said her children owe her money for the private school tuition she paid them.
The reality TV star said she was not asking to be paid back, but she also stated, "I borrowed $100,000 from the kids' trust. And it owes me $387,000 technically."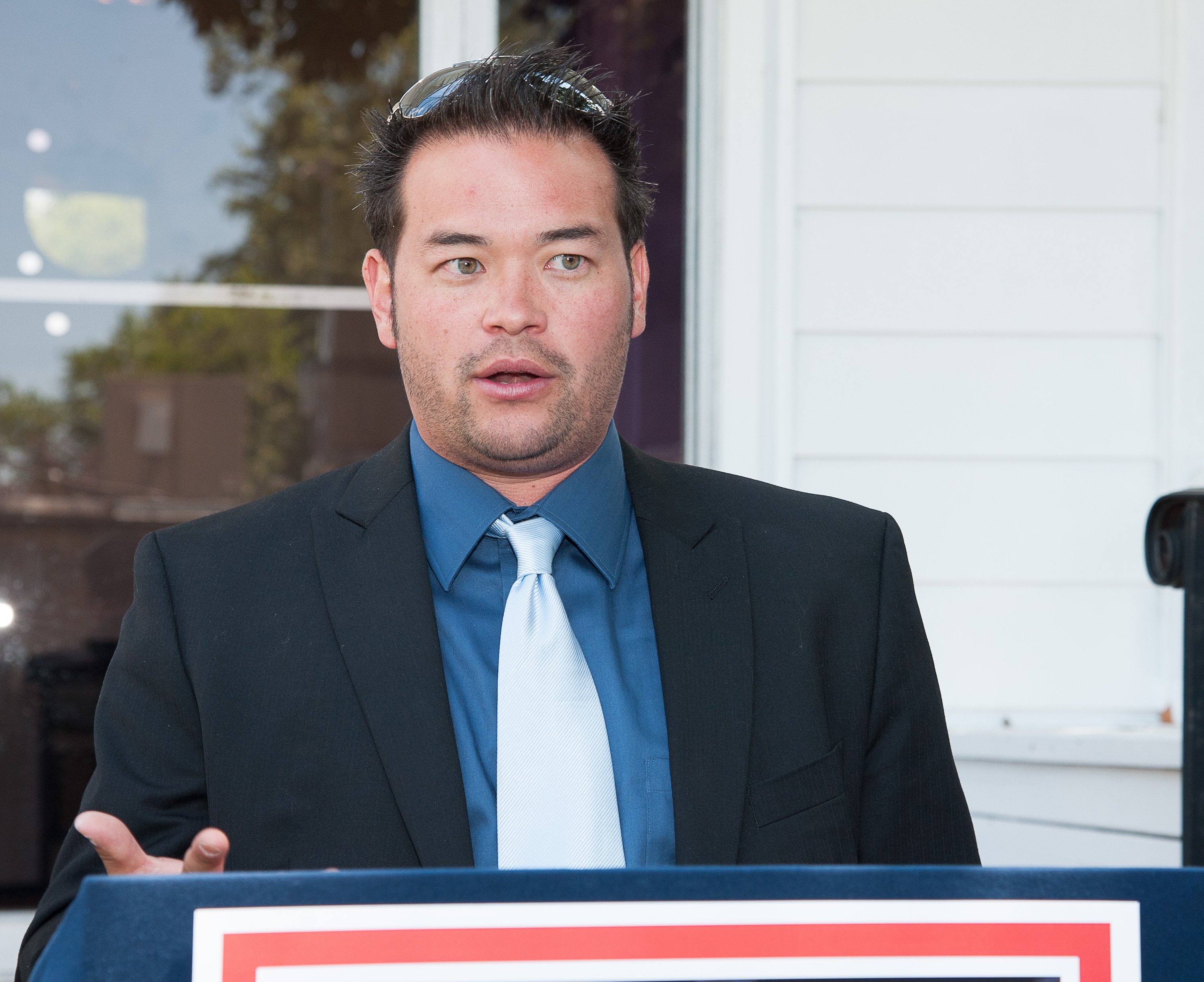 Jon Gosselin in New Jersey 2012. | Source: Getty Images
The court's ruling stated that if Kate borrowed the money then there must be evidence of some kind of repayment in the future. The reality star also claimed that she did not work in 2019, but the court decided there was insufficient evidence to support her statement.
KATE SOLD HER FAMILY HOME
Kate got full custody of her eight children and continued to live in the family home in Pennsylvania, but the children are 18 now, which puts an end to her custody battle with Jon, and the twins Mady and Cara, 21, have left for college.
Therefore, Kate decided to put the house on the market and find a new home for her and her children. The house was built in 1997 and has six bedrooms and seven bathrooms.
It also has a gaming and family room connected to the backyard patio. The 1997 home sits on 23 acres of land surrounded by greenery and a lot of trees
It has a large kitchen equipped with everything a big family like Kate's needs. The kitchen has three ovens, two dishwashers, a six-burner gas stove, and an island large enough to serve meals for the family.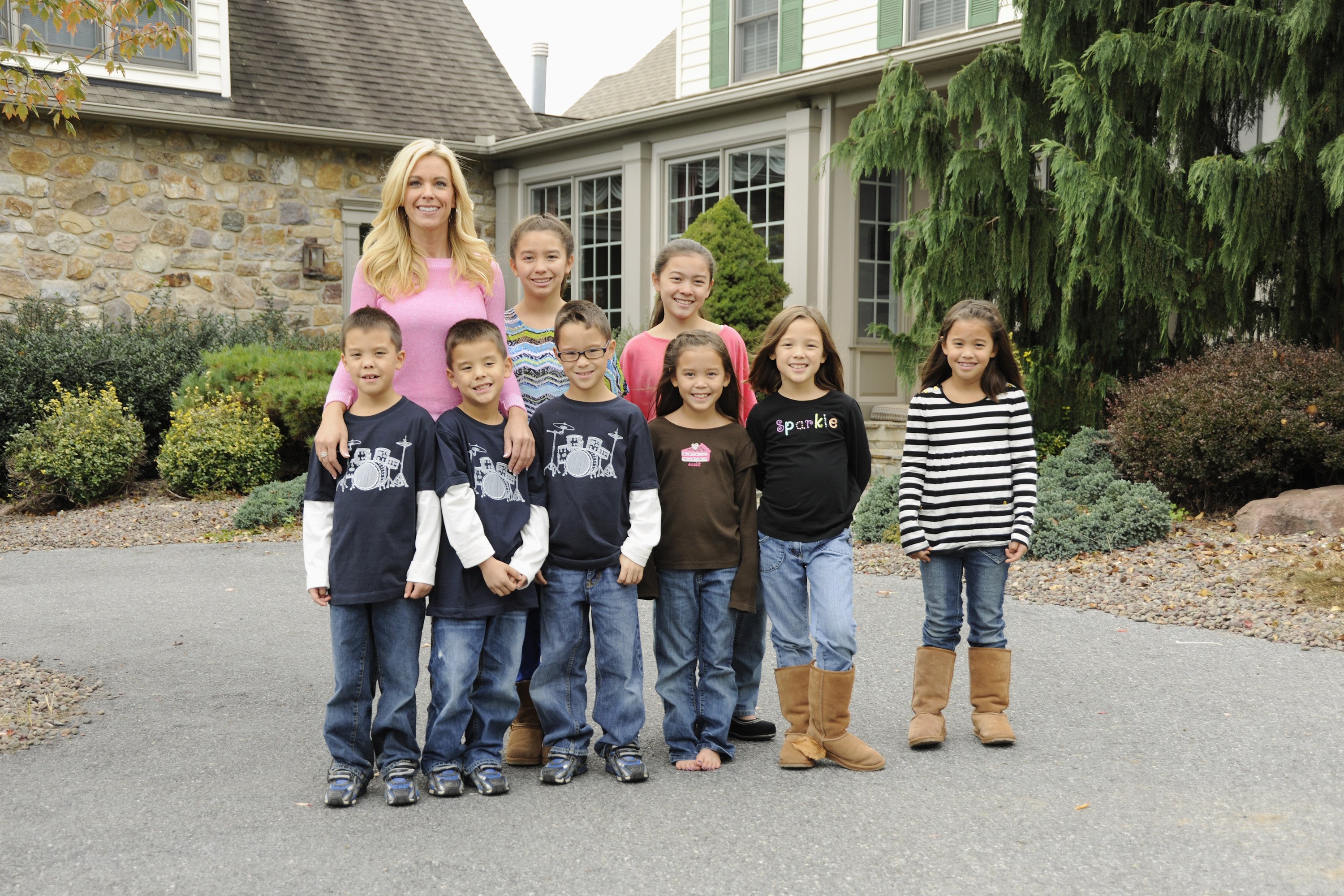 Kate Gosselin and her children photographed for her TLC show Kate plus 8 in 2012. | Source: Getty Images
Additionally, the Gosselin house has a formal dining room with a beautiful fireplace. The master bedroom suite is also perfectly equipped with a soaking tub and a big glass shower.
Apart from the six bedrooms, the house also has a three-car detached garage. As well as separate living quarters with their own entrance.
Please fill in your e-mail so we can share with you our top stories!