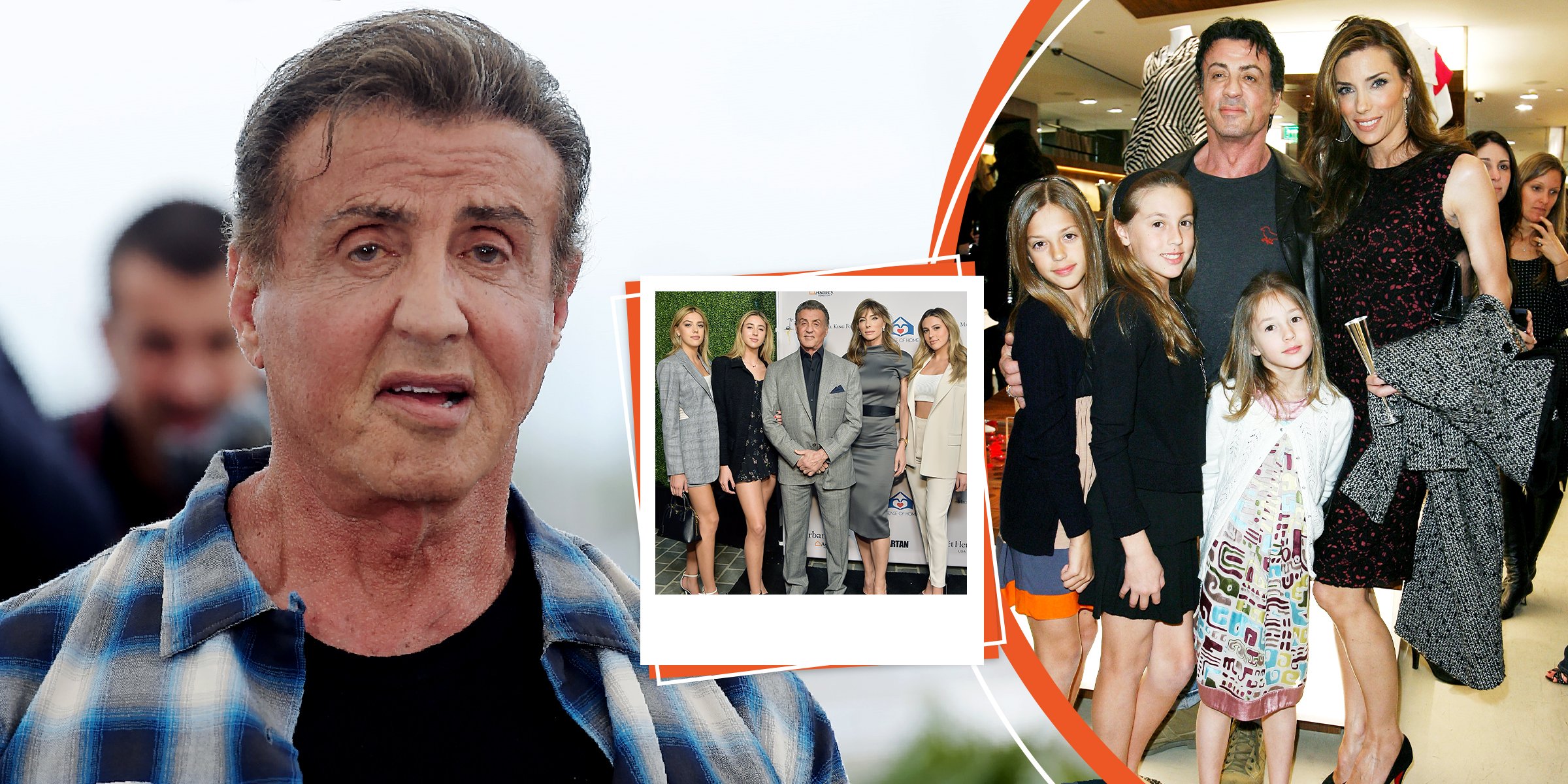 Getty Images
Sylvester Stallone's 25-Year Marriage Was 'Irretrievably Broken' Though He Still Has Love for His Wife

It is customary for Hollywood relationships to fall apart after only a short time. Fans have come to expect the breakups and make-ups that happen daily. However, some couples remain friendly after separations, like Sylvester Stallone and Jennifer Flavin.
Flavin and Stallone met and began dating in 1988. Their relationship was never excellent, with them being on-again, off-again from 1988 to 1994. Stallone then broke up with Flavin via a six-page letter delivered to Flavin by a courier company.
They took a year-long break and reunited for good in 1995. They then married in 1997 and were married for 25 years, welcoming three daughters during their union before they announced they would be permanently separating.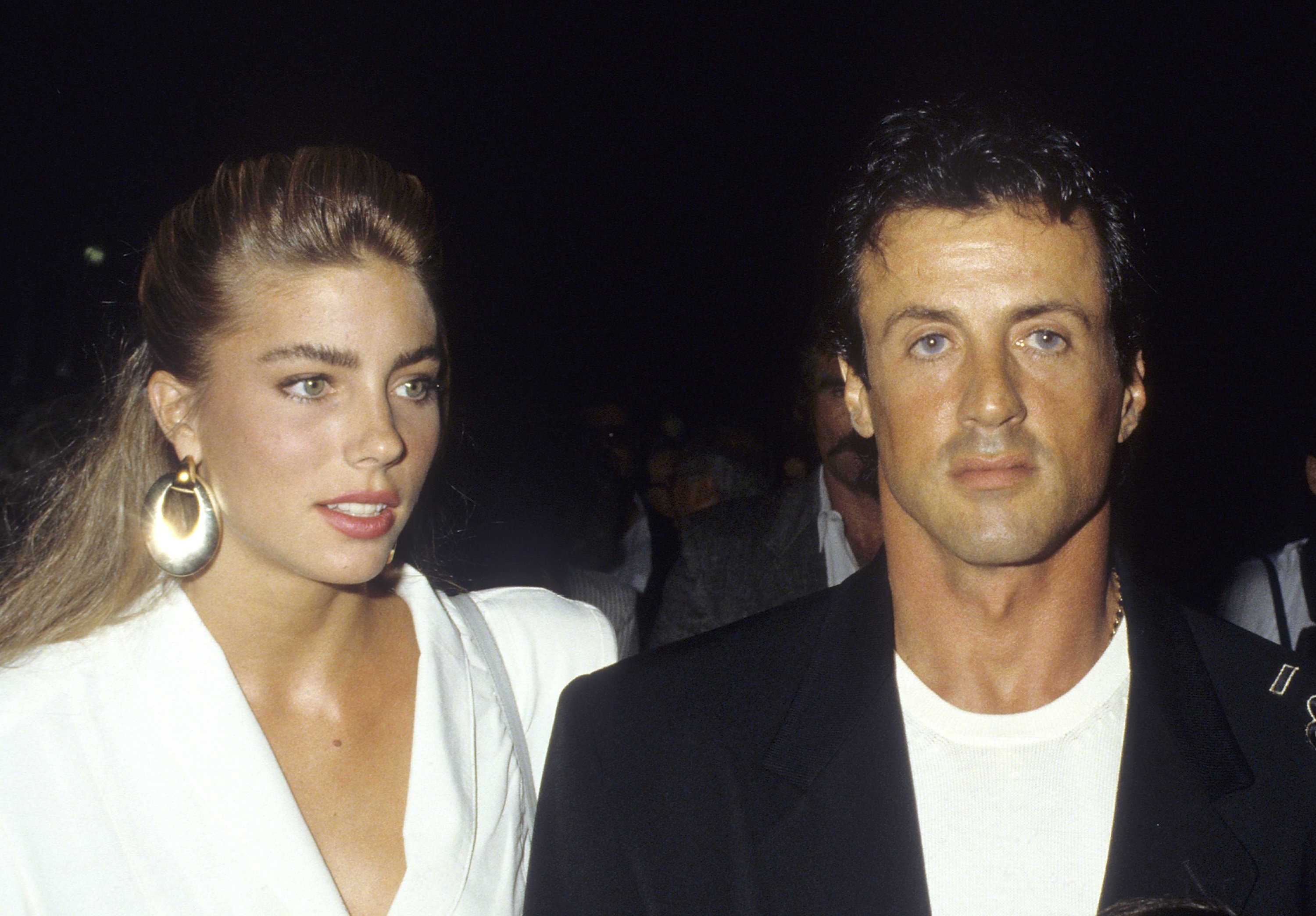 ylvester Stallone and Jennifer Flavin attend Mike O'Hara's Power Polo and Cocktail Reception to Benefit Vital Options on August 26, 1988 at the Los Angeles Equestrian Center in Burbank, California | Source: Getty Images
The couple had a 23-year age gap but made their marriage work much longer than the average Hollywood romance, and fans looked up to them because of it. Even after their divorce announcement, they remain civil toward one another.
FLAVIN ENDED THEIR 25-YEAR MARRIAGE
In August 2022, Flavin decided that she could no longer be married to Stallone and filed for divorce. The split news came out on August 24, but Flavin filed for divorce on August 19. The couple has since shared statements regarding the separation.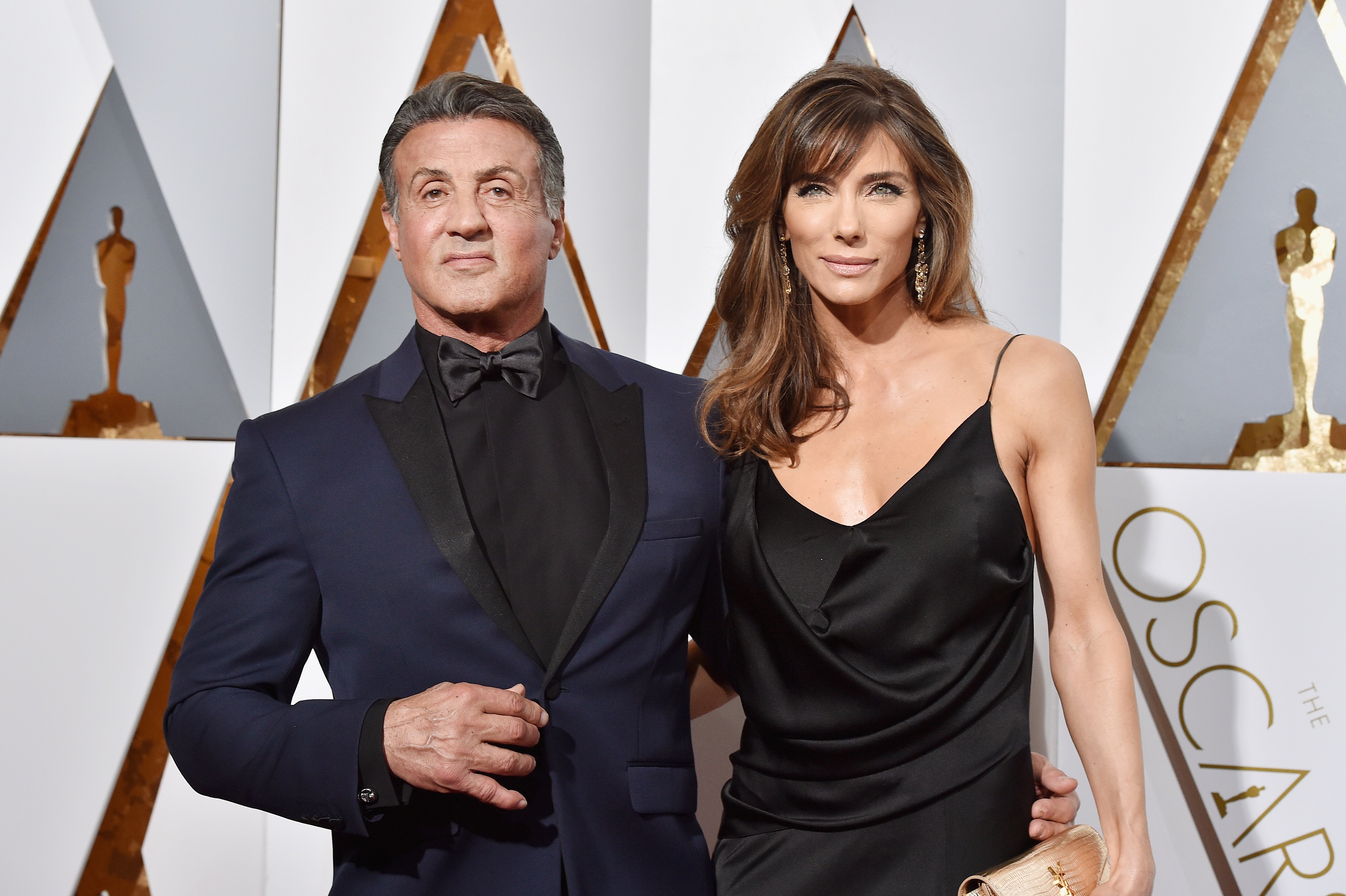 Sylvester Stallone and Jennifer Flavin attend the 88th Annual Academy Awards at Hollywood & Highland Center on February 28, 2016 in Hollywood, California | Source: Getty Images
The announcement was met with wishes of love from fans of the couple. However, Flavin focused her energy on what she wanted from the divorce and how she wanted to move forward following the split, including her sense of identity.
Even though Flavin revealed that the couple had amicably split, she had some demands following her filing for divorce. Apart from her desire to restore her name to Jennifer Lee Flavin and drop the Stallone name, she had requests about the couple's assets.
Flavin expressed her wish that all the assets the couple accumulated during their 25-year union be "equitably distributed" between herself and Stallone. Stallone expressed his feelings, saying:
"I love my family. We are amicably and privately addressing these personal issues."
THE MARRIAGE HAS BEEN IN TROUBLE FOR YEARS
While the news of their split shocked fans worldwide, sources close to the couple revealed that the couple's decision to split came after years of their marriage being in trouble. Flavin clarified this in court documents.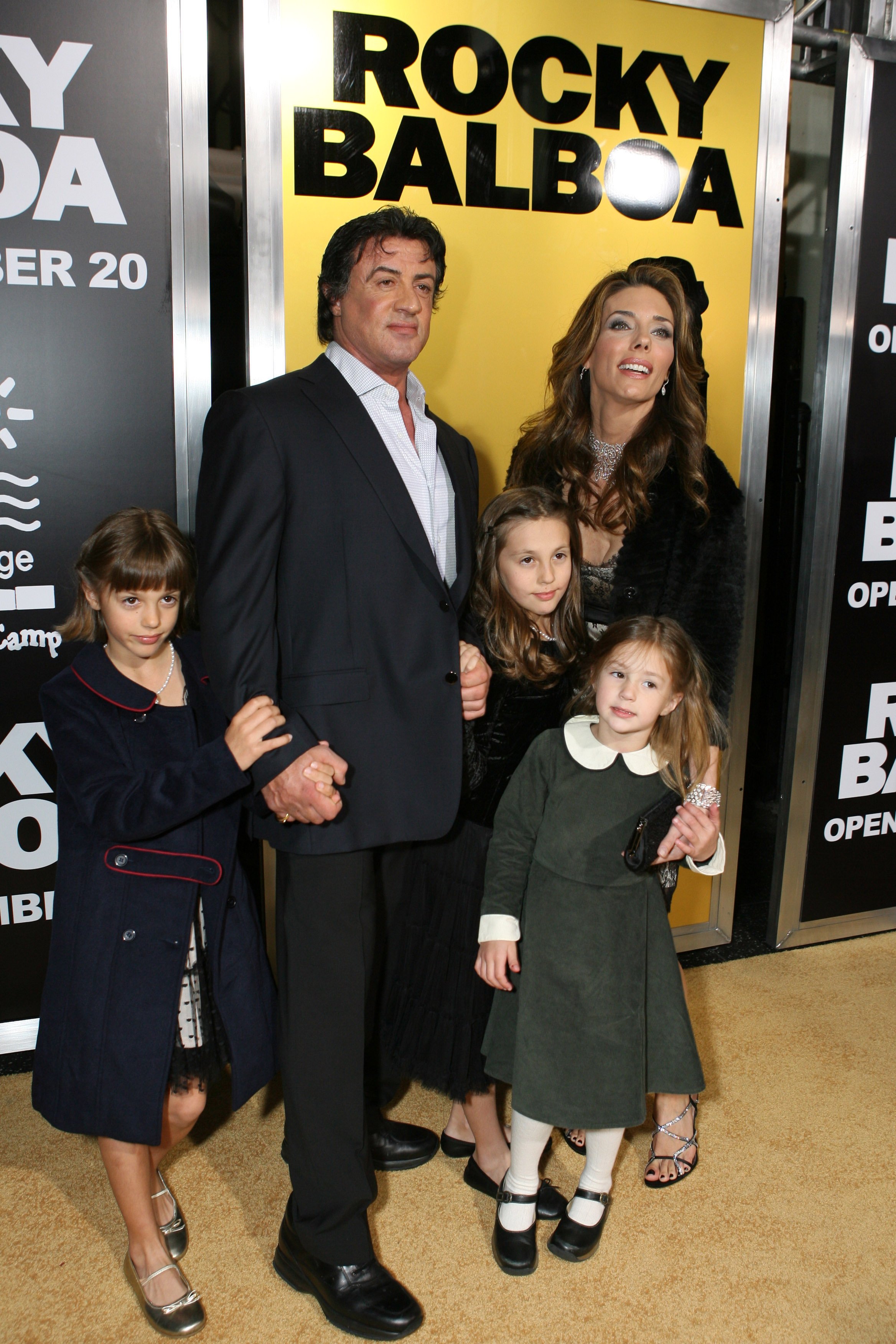 Sistine Stallone, Sylvester Stallone, Sophia Stallone, Scarlet Stallone and Jennifer Flavin attend the world premiere of "Rocky Balboa" on December 13, 2006 | Source: Getty Images
The court documents revealed that Flavin believed Stallone was wasting their marital assets, adversely affecting their economic standing. She also cited the reason for the divorce in the court documents, which have been widely discussed since they were released.
The reason cited was that their marriage was "irretrievably broken." A source said that while Flavin had had these feelings for years, she had only just acted on them. She was waiting for her and Stallone's children to be older before filing for divorce.
While only one issue was cited in court documents, sources say that it was not only this that caused Flavin to file; there were many factors contributing to the separation. A source confirmed:
"It really wasn't just one issue that made her file for divorce. They have had lots of issues for years, and she just had enough."
Flavin then said that while she and Stallone would no longer be committed to one another, they would remain committed to the daughters they share and move forward from this separation amicably and with love.
The couple shocked the world with the news of their separation because there was no indication that their relationship was crumbling. Months before they announced their split, they were sharing photos of one another on Instagram.
They seemed happy in the photos posted, and fans believed their marriage was as strong as ever. However, behind closed doors, there was far more than met the eye on their social media pages.
Although the couple announced their divorce to the world, they decided to deal with it privately and asked the public to respect this. However, sources have been open about how the couple has been doing since the announcement.
Sources reveal that although Flavin was the one to end the relationship, a divorce is never easy, and Flavin simply copes with it the best she can. Apart from the statement made by Stallone, he gave his own reasons for the separation.
The "Rocky" star revealed that he and Flavin argued about a dog. He wanted to get a rottweiler, and Flavin did not think it was a good idea because of his work schedule and how often the couple traveled.
There was speculation that this argument unearthed a myriad of issues the couple had been experiencing. These speculations came out before the couple revealed the real reason for their split.
The rumor mill ran with the story about the argument over the dog. However, Stallone dispelled these rumors, revealing:
"We did not end the relationship on such a trivial argument."
He then said that he and Flavin decided to separate because they had started on different paths in their lives and were no longer traveling in the same direction. He then admitted that he would always love her.
THEIR DAUGHTERS ARE FORGING THEIR OWN PATHS
Flavin and Stallone waited for their daughters to be older before they divorced, and the children are now in their 20s. All three girls are also taking their own paths in life without the help of their parents.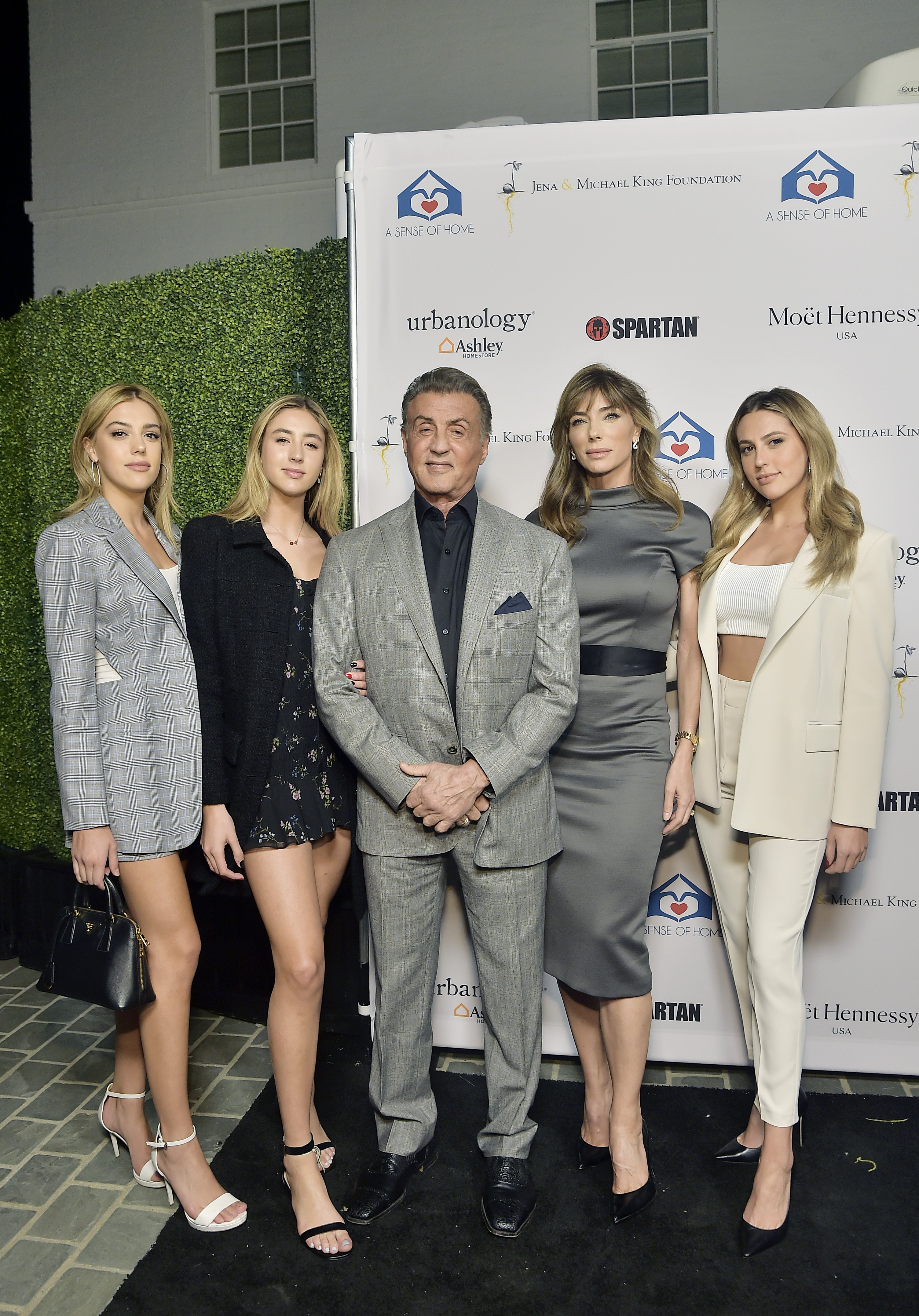 Sistine Stallone, Scarlet Rose Stallone, Sylvester Stallone, Jennifer Flavin and Sophia Rose Stallone attend A Sense Of Home's First Ever Annual Gala - The Backyard Bowl at a Private Residence on November 01, 2019 in Beverly Hills, California | Source: Getty Images
The couple's eldest daughter, Sophia Rose, studied at the University of Southern California and aspired to own her makeup and fashion line one day. Her first TV appearance was as a guest judge on "Project Runway." She also hosts a podcast called "UNWAXED" with her sister, Sistine.
Sistine Rose, the couple's middle child, signed with IMG Models in 2016. However, aside from being a successful model, she has also featured on the big screen starring in "47 Meters Down: Uncaged," a movie for which she took her father to the premiere.
The baby of the family, Scarlet Rose, is also a model and an actress like her older sister. She appeared in the 2014 film "Reach Me." Not much else is known about Stallone and Flavin's youngest daughter.
Please fill in your e-mail so we can share with you our top stories!