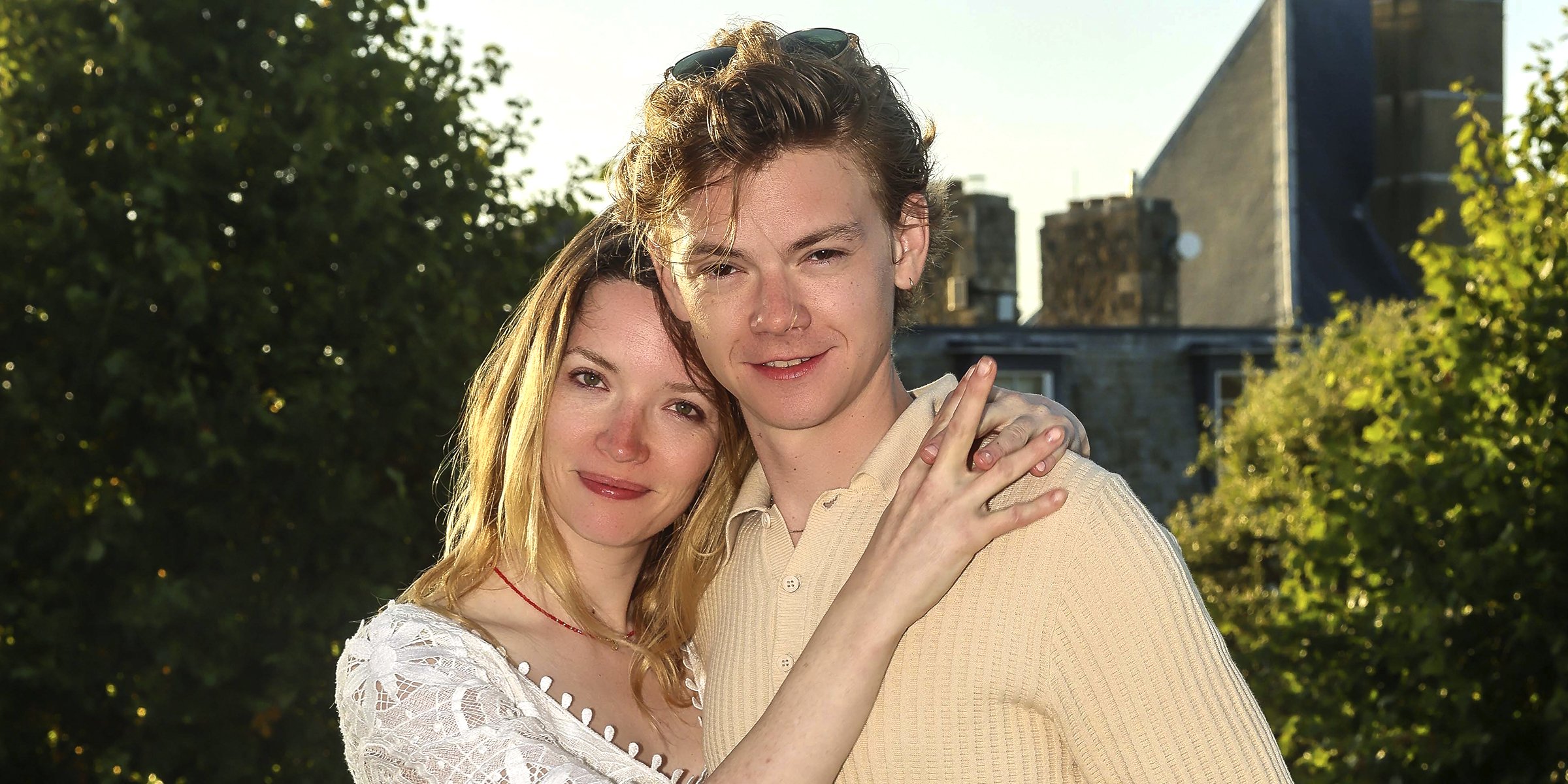 Getty Images
Thomas Brodie-Sangster and Talulah Riley's Relationship: Facts to Know about the 'Love Actually' Star's Girlfriend
Thomas Brodie-Sangster's girlfriend, Talulah Riley, has captured many people's attention due to the intriguing nature of her romantic life. She was once married to a famous billionaire before dating Brodie-Sangster, her much younger boyfriend.
Actor Thomas Brodie-Sangster, best known for his roles in "Love Actually" and "Game of Thrones," recently surprised and delighted his online fan base by going out in public with his co-star, actress Talulah Riley, in London.
Both "Pistol" stars' recent appearances have fueled speculation that they are dating. Riley, 35, was formerly married to a controversial billionaire and tech mogul, while Brodie-Sangster, 31, was known for dating an Australian model and social media star.
THOMAS BRODIE-SANGSTER AND TALULAH RILEY'S RELATIONSHIP
Rumors of the two being in a romantic relationship had been circulating for the previous year. Riley and Brodie-Sangster collaborated for the first time on the set of the March 2021 FX miniseries "Pistol" in England.
The miniseries follows the meteoric rise of the iconic rock band Sex Pistols. Brodie-Sangster and Riley play real-life couple 'Pistols' band manager Malcolm McLaren and fashion designer Vivienne Westwood, who both infamously had a stormy relationship.
Despite the rocky dynamics between them on screen, Riley and Brodie-Sangster seemed to have grown closer together. The relationship rumors persisted six months later after the two were seen strolling around London hand-in-hand.
They continued their public display of affection by going out together once more, this time for lunch at a restaurant in Marylebone, London, on February 9, 2022. The pair cuddled and held hands as they went down the street together.
Despite the increasing unconfirmed reports of their presumed romance, the couple remained silent on the actual state of their relationship. On May 18, 2022, the rumored pair attended a screening of the 'Pistols' series in New York City.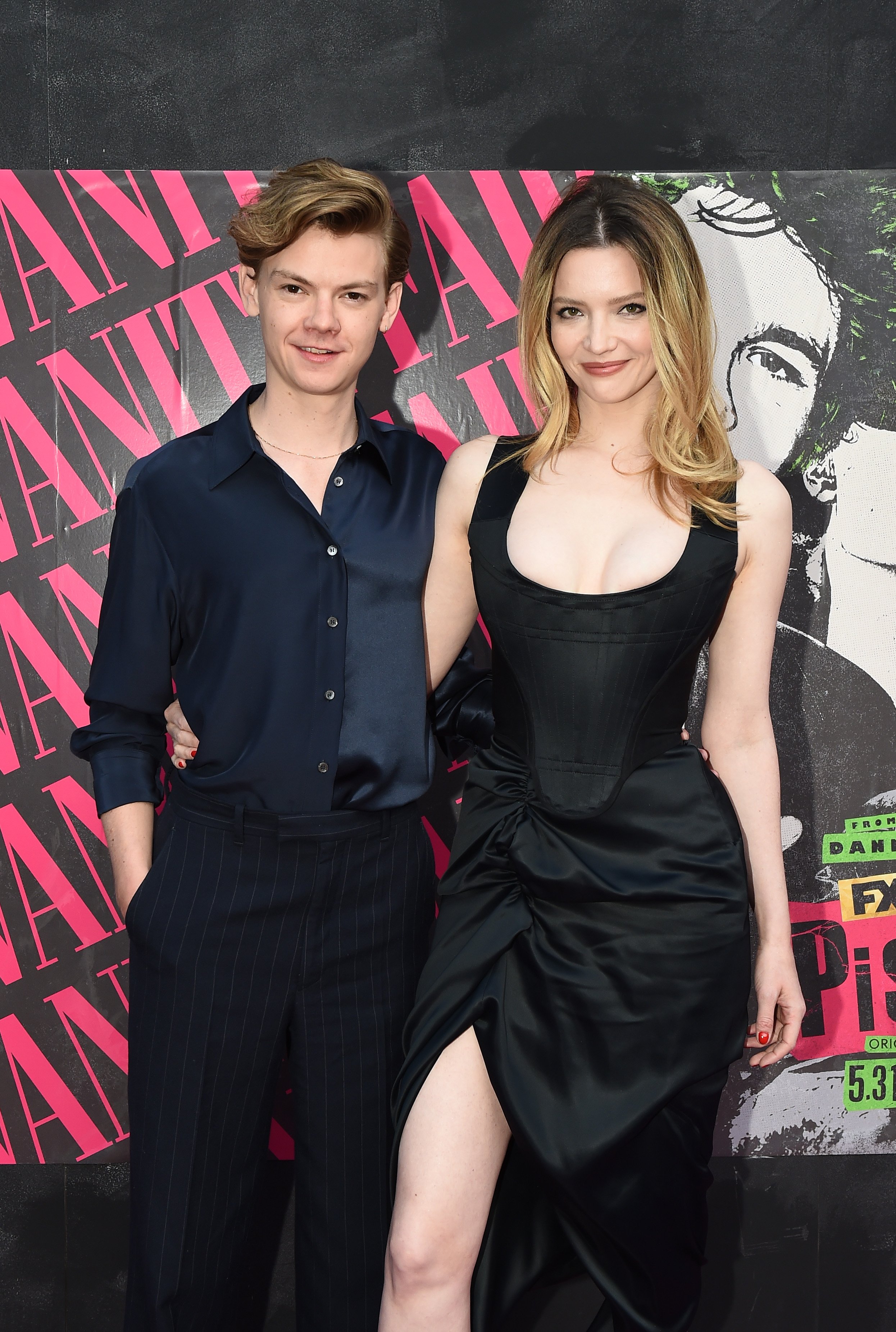 Thomas Brodie-Sangster and Talulah Riley at the Vanity Fair and FX "Pistol" screening on May 18, 2022, in New York City. | Source: Getty Images
In The Times interview, just four days after the screening, Riley revealed her romance with her much younger co-star. She shared how they built their strong bond while filming the FX series and how she eventually fell for him. She said:
"We hadn't really acknowledged each other as a romantic possibility or potential until the moment that we both did…and it was the same moment a number of months after having worked together and been good friends."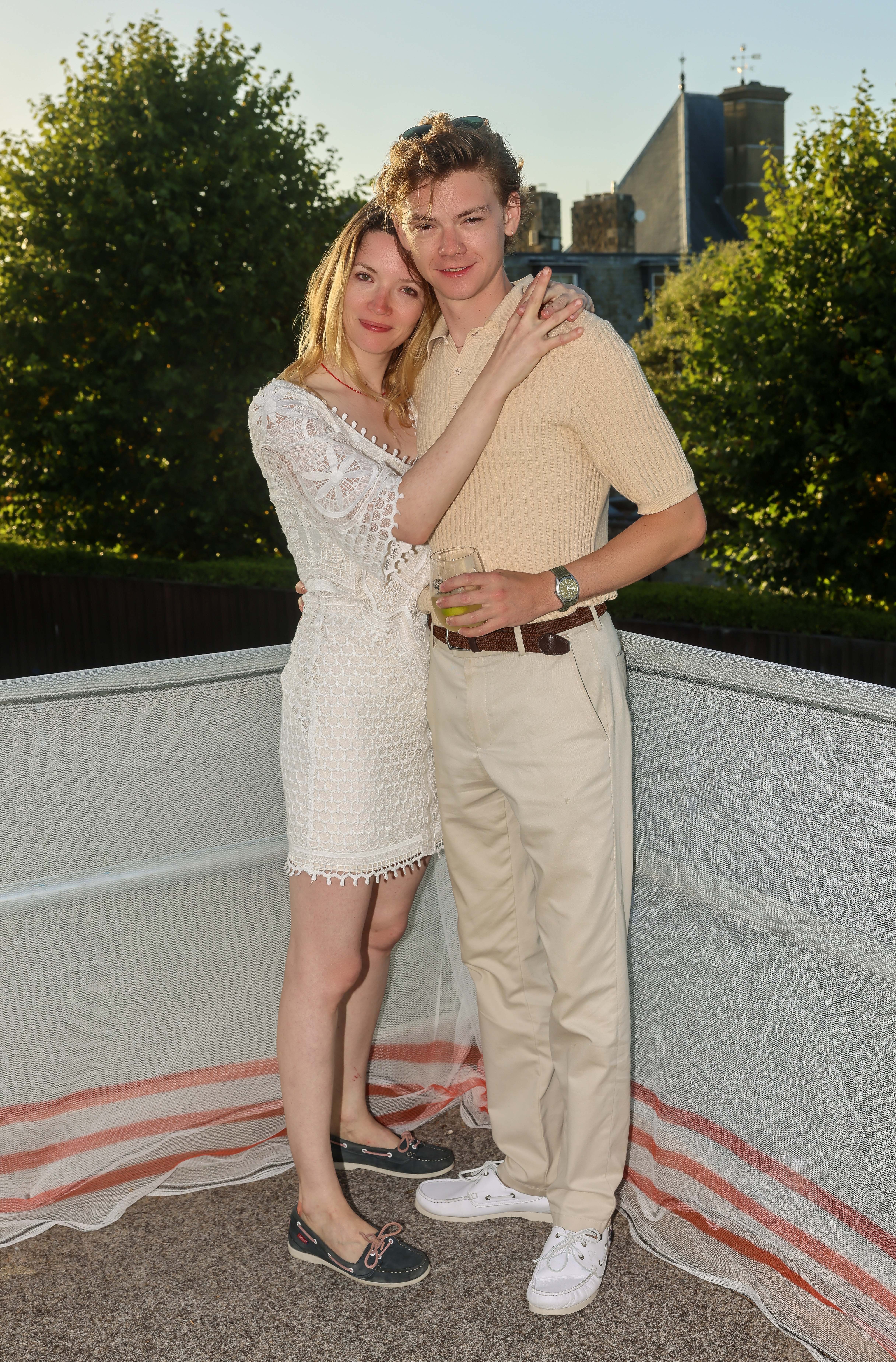 Talulah Riley and Thomas Brodie-Sangster at the Cowes Week 2022 on August 2, 2022, in England. | Source: Getty Images
In an interview with The Guardian published on May 30, 2022, Brodie-Sangster shared his relationship with Riley. However, he said he "wasn't dating" the actress.
Brodie-Sangster has never tried to keep his dating life a secret from his devoted fans and has always been transparent about the details of his romantic relationships.
The "Maze Runner" actor expressed his gratitude by explaining that he and Riley do not have an unpleasant relationship like their on-screen counterparts McLaren and Westwood in the "Pistol" series.
Riley and Brodie-Sangster shared their cute photos on Instagram on June 10, 2022, following interviews in separate publications. Several pictures included behind-the-scenes shots from the FX show, in which they dressed in 1970s fashion.
Although they became official on Instagram, the post—which included a photo of the couple cuddling up together—appeared to be a strategy to promote their show together.
Brodie-Sangster and Riley walked the red carpet at the 2022 British Academy Film Awards Gala Dinner in March, seemingly confirming their romance after months of speculation. The pair drew attention with their tenderness and stunning looks.
The "Queen's Gambit" actor looked quite handsome in a patterned suit and a black velvet bowtie. For her part, the "Pride & Prejudice" actress looked elegant in a green sequined gown with a thigh-high slit.
Riley accessorized her outfit with a diamond necklace and gold heels. The pair were inseparable during the event, with a photo showing Riley tenderly resting her head on the actor's shoulder.
Co-stars and fans alike swooned over the couple during their red carpet appearance. Both seemed to have moved on from their previous breakups and were enjoying their current relationship.
Before having a relationship with Brodie-Sangster, Riley had two previous marriages with Elon Musk, the first marriage happened from 2010 to 2012, and the second union occurred from 2013 to 2016.
Riley did not give birth to any children during her marriage to Musk, the CEO of Tesla and the chief engineer of his space aircraft company, SpaceX. At present, the billionaire businessman has ten children from different women.
WHO HE DATED BEFORE TALULAH RILEY
Brodie-Sangster, previously dated Australian-born model and photographer Gzi Wisdom, now lives in London. Wisdom has enjoyed some triumphs herself, with a successful Depop account and a large Instagram following.
Wisdom and Brodie-Sangster apparently began dating in 2019, disclosing their relationship on Valentine's Day with a sweet picture together on her social media account. In fact, several of the couple's adorable photos surfaced on the internet.
The ex-couple also made headlines when they walked the red carpet for the London premiere of the David Bowie biopic "Stardust." They both looked stunning and head over heels for each other.
Unfortunately, the couple parted ways. Nonetheless, Brodie-Sangster and Wisdom continue to have mutual respect for one another and hope for each other's success and happiness.
Brodie-Sangster has never tried to keep his dating life a secret from his devoted fans and has always been transparent about the details of his romantic relationships.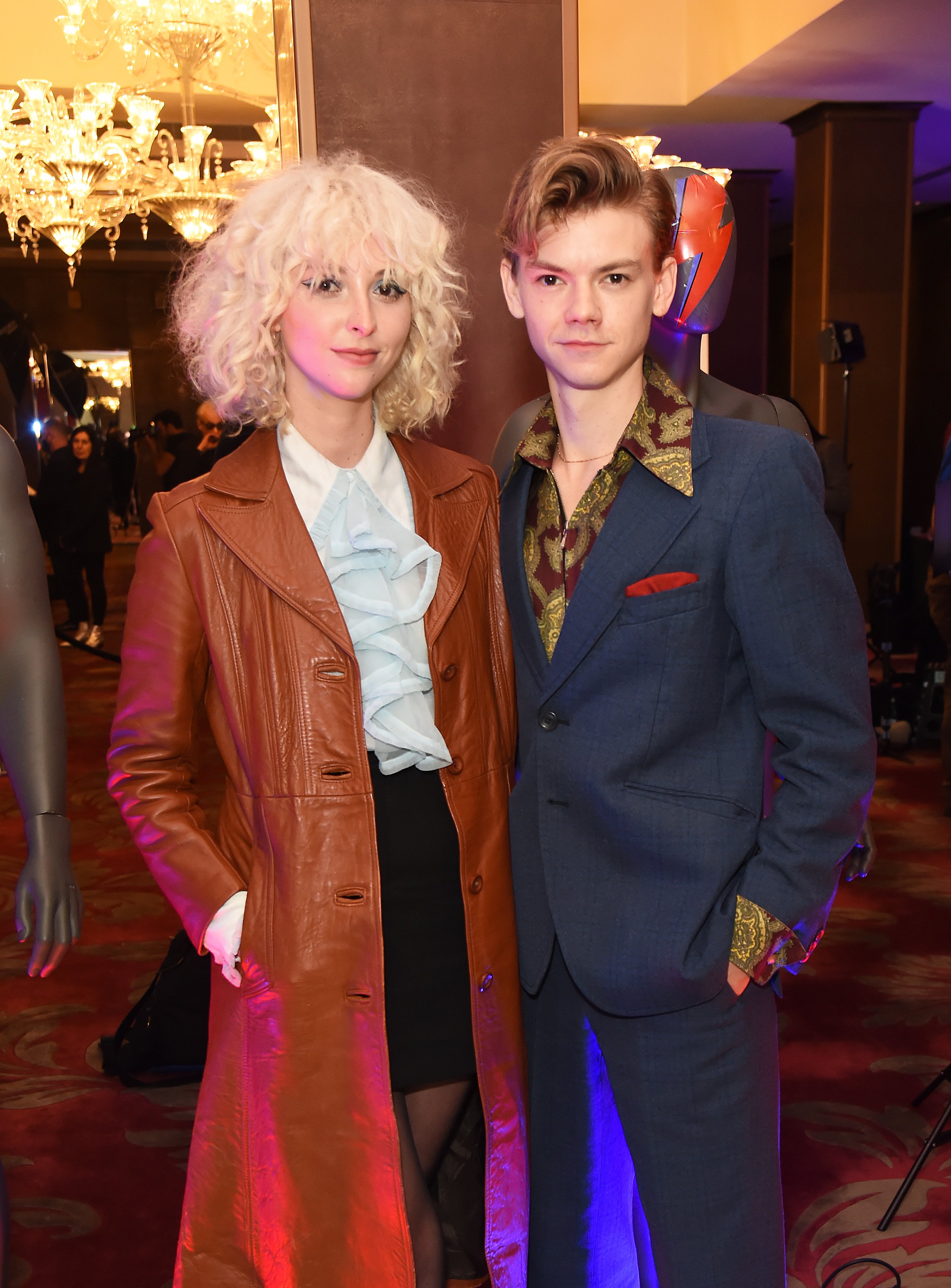 Gzi Wisdom and Thomas Brodie-Sangster at the UK Premiere "Stardust" on October 28, 2020, in London, England. | Source: Getty Images
Before his relationship with Wisdom, Brodie-Sangster dated set designer Patience Harding for a year. He also dated former child actress Isabella Melling in December 2012.
Melling is known for his roles in the TV series "My Parents Are Aliens" and the film "The Man Who Cried." She and Brodie-Sangster dated for four years before they broke up. Neither Melling nor her ex-boyfriend addressed the reason for their split.
Please fill in your e-mail so we can share with you our top stories!