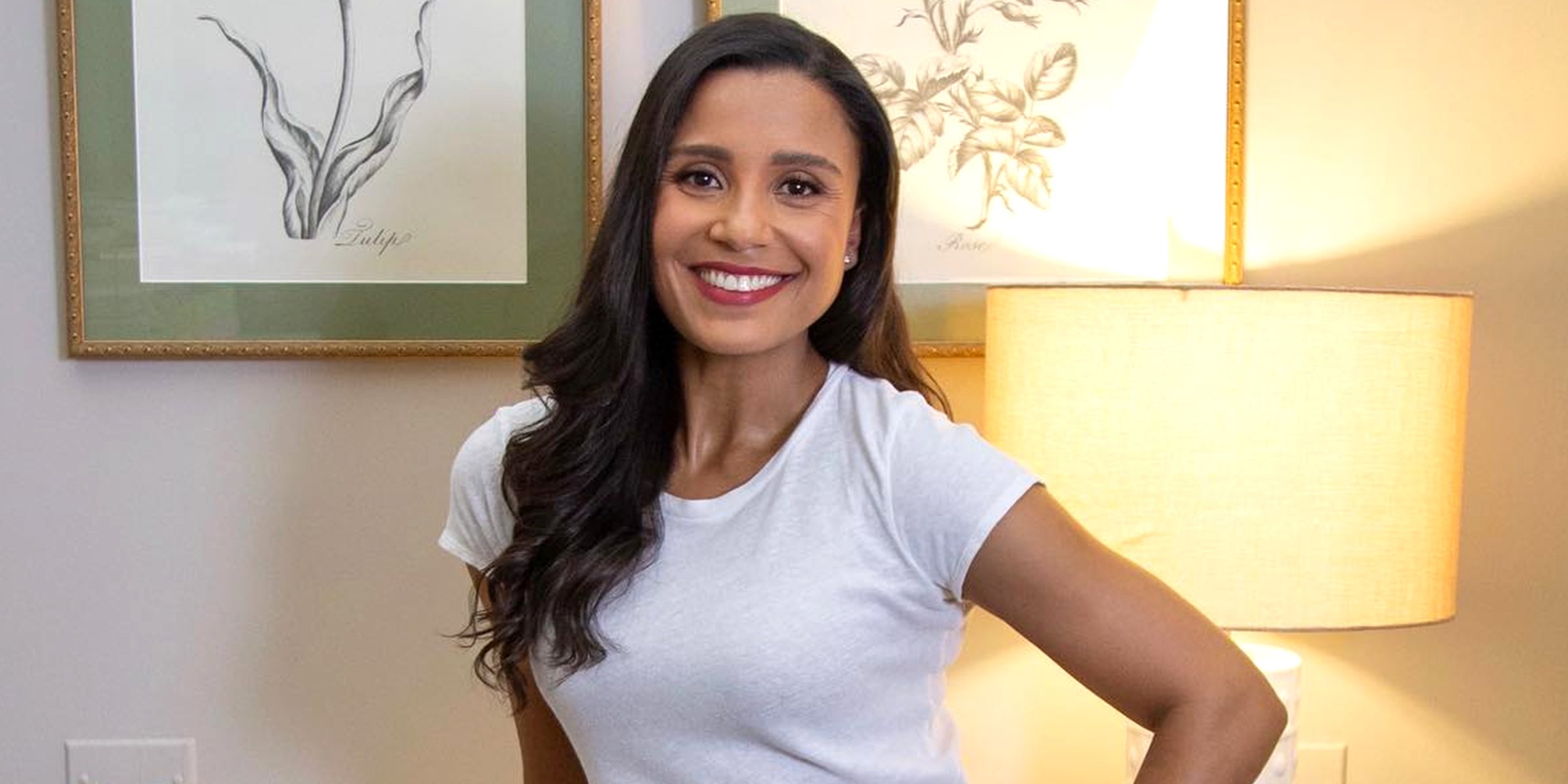 Instagram/Marileefholmes
Marilee Fiebig Holmes Moved to the US at the age of 5 - Meet T.J. Holmes' Wife

Marilee Fiebig is a lawyer, wife, and mother. She may be known as T.J. Holmes's wife, but Marilee Fiebig Holmes has also made a name for herself.
Marilee Fiebig Holmes is the wife of T.J. Holmes. The pair have been together for years and have been husband and wife for over a decade.
Marilee and T.J. are not only husband and wife; they are also parents and share one child together. Let's take a look inside Marilee Fiebig Holmes's life.
MARILEE IS FROM CONGO
Marilee Fiebig was born in Africa in the Democratic Republic of Congo. Regarding her parents, her mother is from Congo, and her father was in the Peace Corps.
She moved from Congo to the United States at a young age with her family. Marilee revealed to Marie Claire in 2019 why she and her family moved from Africa when she was five.
According to Marilee, they moved to America because her mother wanted Marilee and her siblings to be able to have a chance to take advantage of the educational opportunities available, which was something Marilee's mother didn't have in Africa growing up.
In fact, Marilee said watching what her mom had to go through with the immigration process "struck a cord" with her. This experience birthed her passion for what she currently does and the career she decided to pursue.
WHO IS MARILEE FIEBIG HOLMES?
Marilee Fiebig Holmes talked about her morning routine in 2019, which revolved around her daughter. She said her child, who was six years old at the time, caused her routine to change as she got "more independent." Marilee revealed that she sometimes workouts when she gets a chance, and on days she's awake by 5 a.m.
On days she's not working out, Marilee said she's up before 6 a.m. and makes sure she gets ready before her daughter wakes up and gives her breakfast before walking her to school.
The doting mom said she loves walks with her daughter because they "talk about everything." She said this is the mother and daughter's chance to spend quality time together before they start their day.
Regarding her profession, Marilee is a qualified lawyer with a background in immigration law. She worked as a VP of operations and general counsel at the modeling agency Wilhemina. Marilee's job involved helping models immigrating or applying to work in the US to get to the country swiftly.
Besides helping models in the company, the lawyer built out the structure of their internal operations. Marilee also handled staffing issues, corporate litigation, and contracts and helped secure the models' visas.
According to her Instagram profile, Marilee is involved in numerous other projects and fields. She's also a fashion and entertainment executive and works with Save The Children. The philanthropist is also a member of the board of trustees at Brooklyn Independent and a mentor at Unlock Her Potential.
MARIE FIEBIG HOLMES IS A MARRIED WOMAN
Besides being a top lawyer and philanthropist, Marie Fiebig Holmes is also a married woman. She's the wife of well-known American journalist T.J. Holmes.
T.J. Holmes, born on August 19, 1977, is a former "CNN" anchor and "MSNBC" host. The journalist, who obtained a bachelor's degree in broadcast journalism from the University of Arkansas, is well-known for "GMA3: What You Need to Know" and "ABC News Specials." He's also known for "Good Morning America," like longtime host Lara Spencer.
Marilee and TJ tied the knot on March 1, 2010, and welcomed one child together. T.J. was already a father and was previously married before meeting Marilee.
This was TJ's second time down the aisle, and his ex-wife is Amy Ferson, who he married in 2007. Before divorcing his first wife, the pair welcomed two kids together, a daughter, Brianna, and a son, Jaiden.
Marilee took her husband's surname after their wedding. The couple has a sweet family bond, often posts lovely photos on social media, and spends happy family time together. They share touching posts on Instagram to celebrate their wedding anniversary. There are also numerous posts of the beautiful family of three.
MARILEE HAS A BEAUTIFUL DAUGHTER
Marilee Fiebig Holmes and her husband are parents to a wonderful daughter. The pair welcomed their first child together on January 11, 2013, in Atlanta. They named their baby girl Sabine Holmes, who weighed 7 pounds and 8 ounces at birth.
Marilee appeared with her family in the July 2020 issue of the Purist magazine. She revealed in the interview for the publication what she wants her daughter to be.
The doting mom said the most important thing she wants her daughter to be is kind. She also said she wants Sabine to be curious and have the confidence to ask questions, seek answers and exercise her voice.
Marilee has a lovely family, and they look just sweet together. The family of three spends a lot of time together and does a lot of things, like soaking in the sun, jogging, and other cute family activities.
The mother-of-one revealed in a late 2021 post how much her daughter loves jogging. She said Sabine first started jogging with her in fall and hasn't stopped since then, even joining her and her dad T.J. during the winter season, and even has to "keep up with her pace."
The images included pictures of Sabine jogging with her dad and a video of Marilee and Sabine running together.
The mother and daughter also love having fun in the sun and shared one of their trips to the beach in March 2022 on Instagram.
Marilee's daughter and her dad T.J. seem to have a close bond. To celebrate Father's Day in 2022, Marilee shared a lovely post of Sabine and Holmes. The loving mom captioned the image with "This bond..." It showed the two looking cool in sunglasses during an outing.
Please fill in your e-mail so we can share with you our top stories!