Andrew Shue from 'Melrose Place' Is Married to Amy Robach and Co-founded a Mom-Dedicated Site
Actor Andrew Shue is also the creator of a site dedicated to mothers and their interests and issues.
Fans of the drama series "Melrose Place" will remember heartthrob Andrew Shue as Billy Campbell, who was determinedly single, but in real life, the actor is married to Amy Robach.
The loving husband and devoted father of three boys - and two stepdaughters - is also the founder of a site created especially to address the needs of moms.
Andrew is now concentrating on his CafeMom project and his philanthropic activities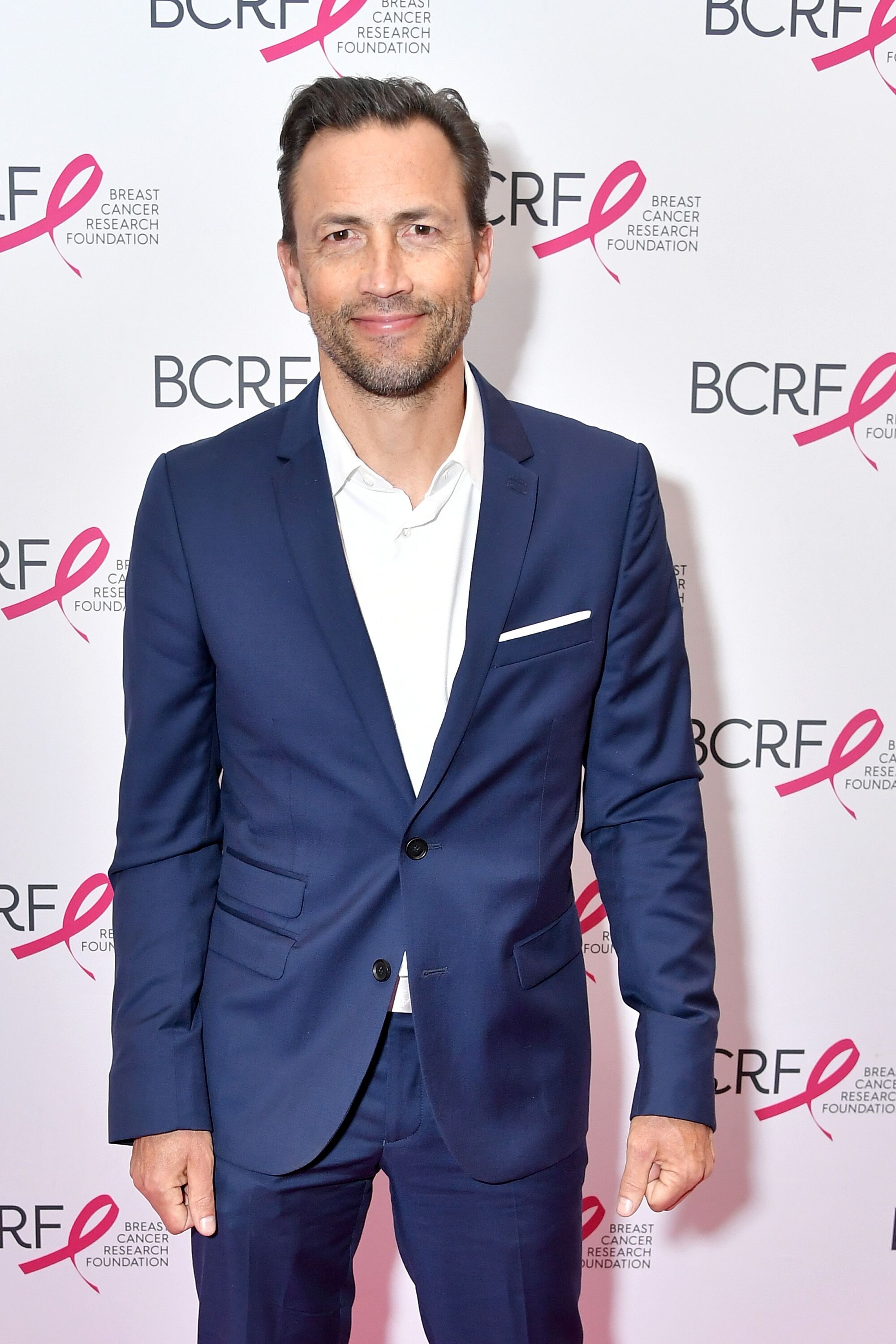 FROM HEARTTHROB TO DEVOTED HUSBAND
There is a lot more to Andrew than meets the eye - and his good looks are dazzling. Unlike many of the characters he has portrayed as an actor, Andrew is a family man and shares 3 children with his first wife.
Andrew, who was once a teacher, and a soccer coach, is also a man with a finger on the pulse of the changing face of femininity.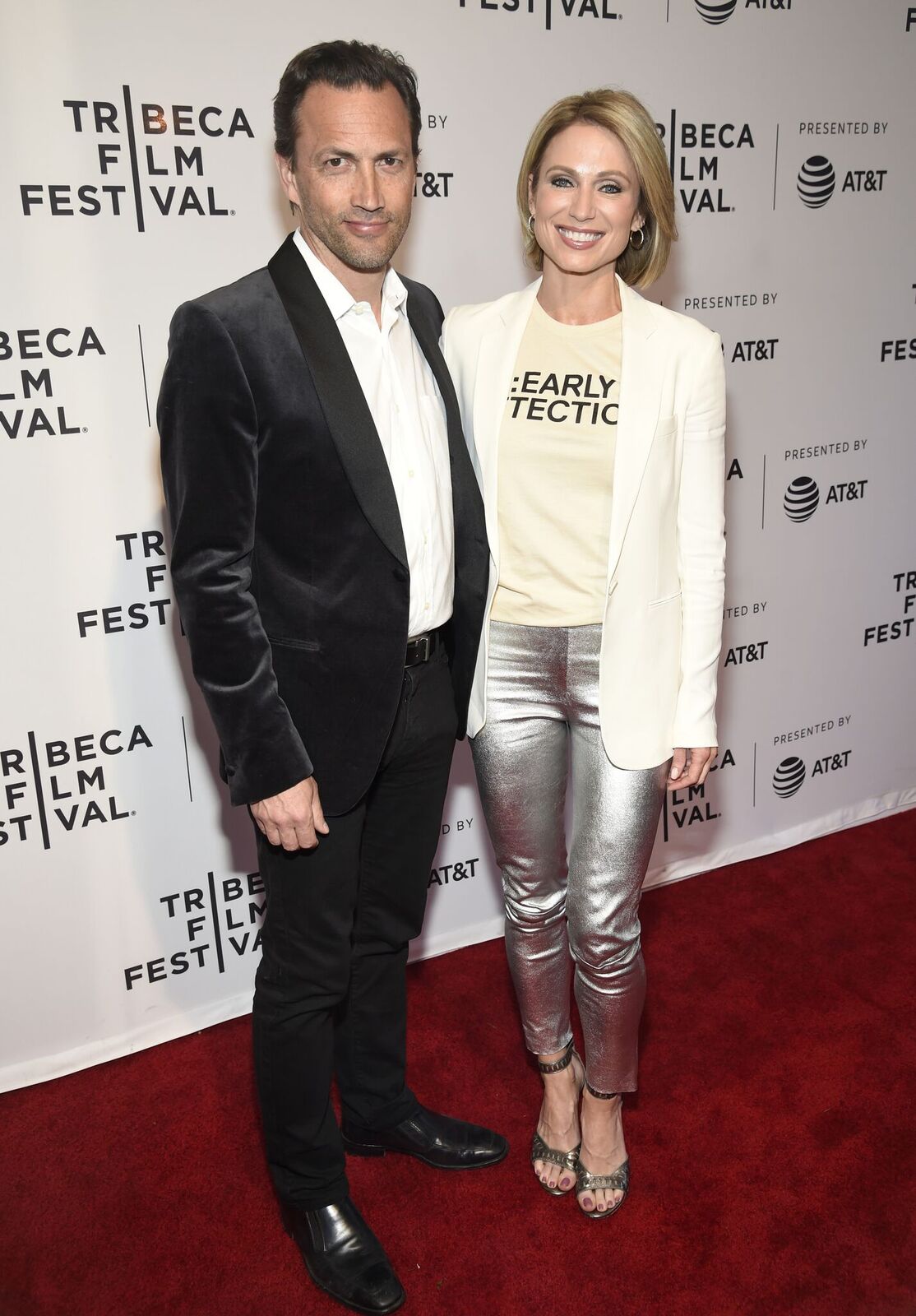 UNDERSTANDING MOMS
He
co-founded the web site CafeMom
, dedicated to
addressing the concerns and day-to-day challenges of mothers
- both working and stay-at-home - facing the complicated task of parenting in the new century.
As the parent of three boys, and the stepfather of two girls through his marriage to Amy Robach, Andrew is well aware of the difficulties presented to parents by the fast-moving, sometimes bewildering new world their children live in.
CHANGING THE WORLD
But Andrew's activity and his interest are not limited to helping the parents, he has also founded a non-profit organization, Do Something, with his childhood friend Michael Sanchez, dedicated to motivating young people to help change conditions in their communities.
DRESSING THE HOMELESS
One of Do Something's projects was Teens for Jeans, with the ambitious mission of clothing the estimated 700,000 homeless teenagers in America by collecting donations of jeans and giving them to over 1000 homeless shelters.
HELPING HOMELESS WOMEN
Do Something and Kotex partnered in a project called Power to the Period, to provide feminine hygiene products to the hundreds of thousands of women of child-bearing age living homeless on the streets of the US. During the drive, over  580.000 products were donated.
CHALLENGES IN HIS OWN LIFE
Unfortunately, Andrew's personal life hasn't been devoid of problems. In 2013, just 3 years after their marriage, Amy received a devastating diagnosis: she had breast cancer and had to undergo a bilateral mastectomy.
Andrew was tireless in his support, accompanying Amy through her surgery, her recovery, and the eight devastating rounds of chemotherapy that eventually defeated her disease. Amy revealed:
"When I had my crisis I completely crumbled. It threw everything up in the air. It was rough for several months."
Amy admits that initially, it was challenging to deal with her illness while they were still adapting to their new status as a couple. She confided:
"We knew what we had when we found each other, and we knew that if we could just get back to what our connection was about (...) then we could get through it."
How cancer tested @arobach's marriage to @AndrewShue pic.twitter.com/pXBzdf7M3U

— Oprah Daily (@OprahDaily) October 5, 2015
And get through it they did. Seven years after her initial diagnosis, Amy is now considered cancer-free, and her marriage to Andrew is stronger than ever. 
Andrew is now concentrating on his CafeMom project and his philanthropic activities, leaving the acting in the family in the very capable hands of his sister, Elizabeth Shue, the star of "Cocktail," "Back to the Future," and "Leaving Las Vegas" - and the wife of Davis Guggenheim, the Oscar-winning director of the controversial documentary "An Inconvenient Truth." 
Two days two great wins at old trafford and the emirates. One world game pic.twitter.com/JRjdR9pJal

— Andrew Shue (@AndrewShue) February 1, 2015
With his first wife floral designer Jennifer Hageney, Andrew shares sons Nate, 19, Aiden, 17, and Wyatt, 12; while Amy shares daughters Annalise, 9, and Ava, 12, with ex-husband Tim McIntosh. which makes for quite a blended family.
While he is a very busy man indeed, Andrew still finds time to play his beloved soccer with his kids.