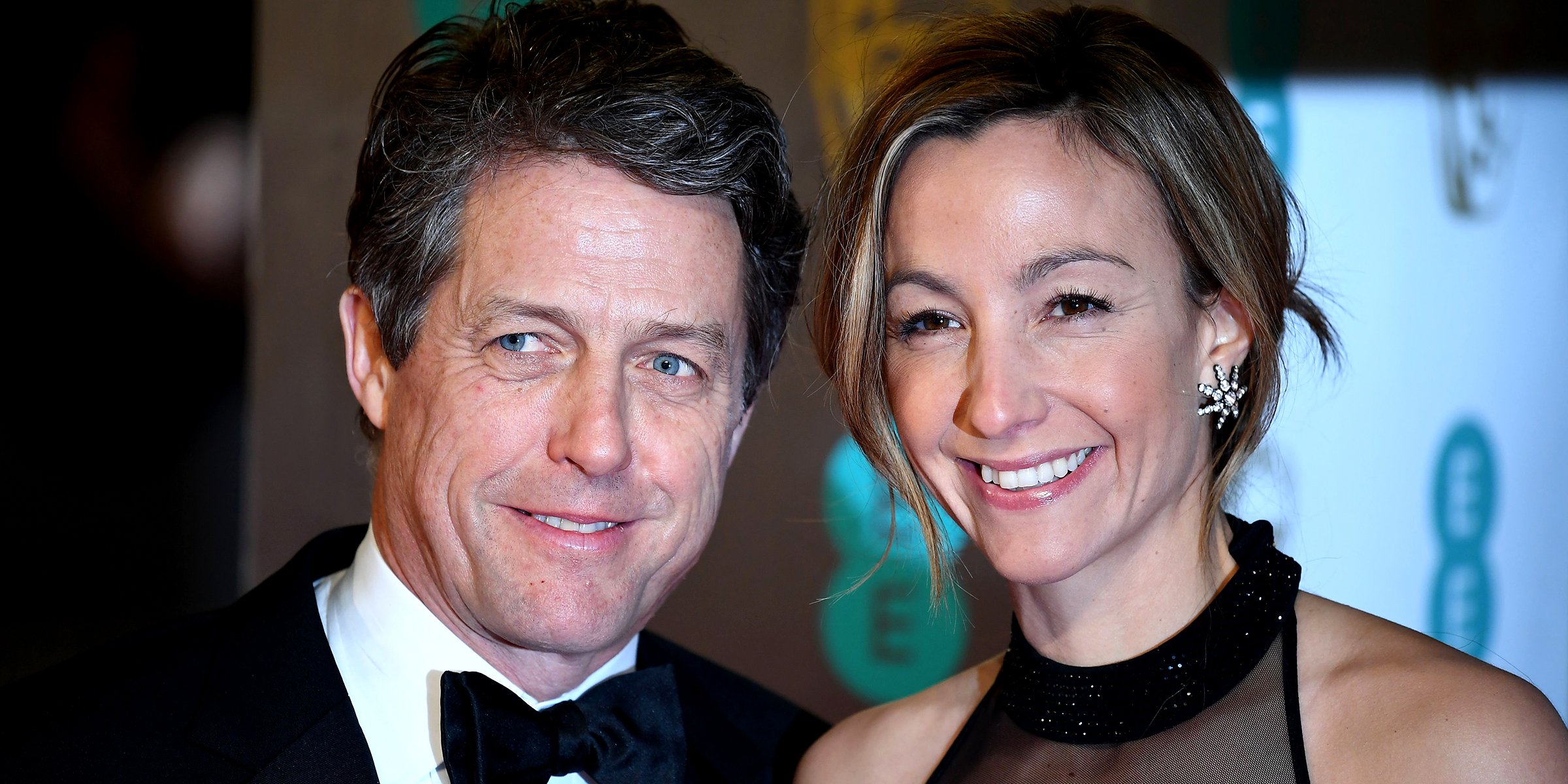 Getty Images
Felix Chang Hong Grant Is One of Hugh Grant's Kids: A Look inside Their Family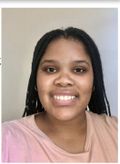 Famous actor Hugh Grant announced the birth of his son, Felix Chang Hong Grant, on social media, whom the actor shares with his then-girlfriend, Tinglan Hong. Learn more about Felix Grant and Hugh Grant's other kids.
After Tinglan and Hugh welcomed their daughter, Tabitha, in 2011, over a year later, they welcomed Felix Chang when Hugh was 52.
He shared the news of his son on Twitter; he gushed about his two children and their "fab" mother and humorously added that he was the father of their son.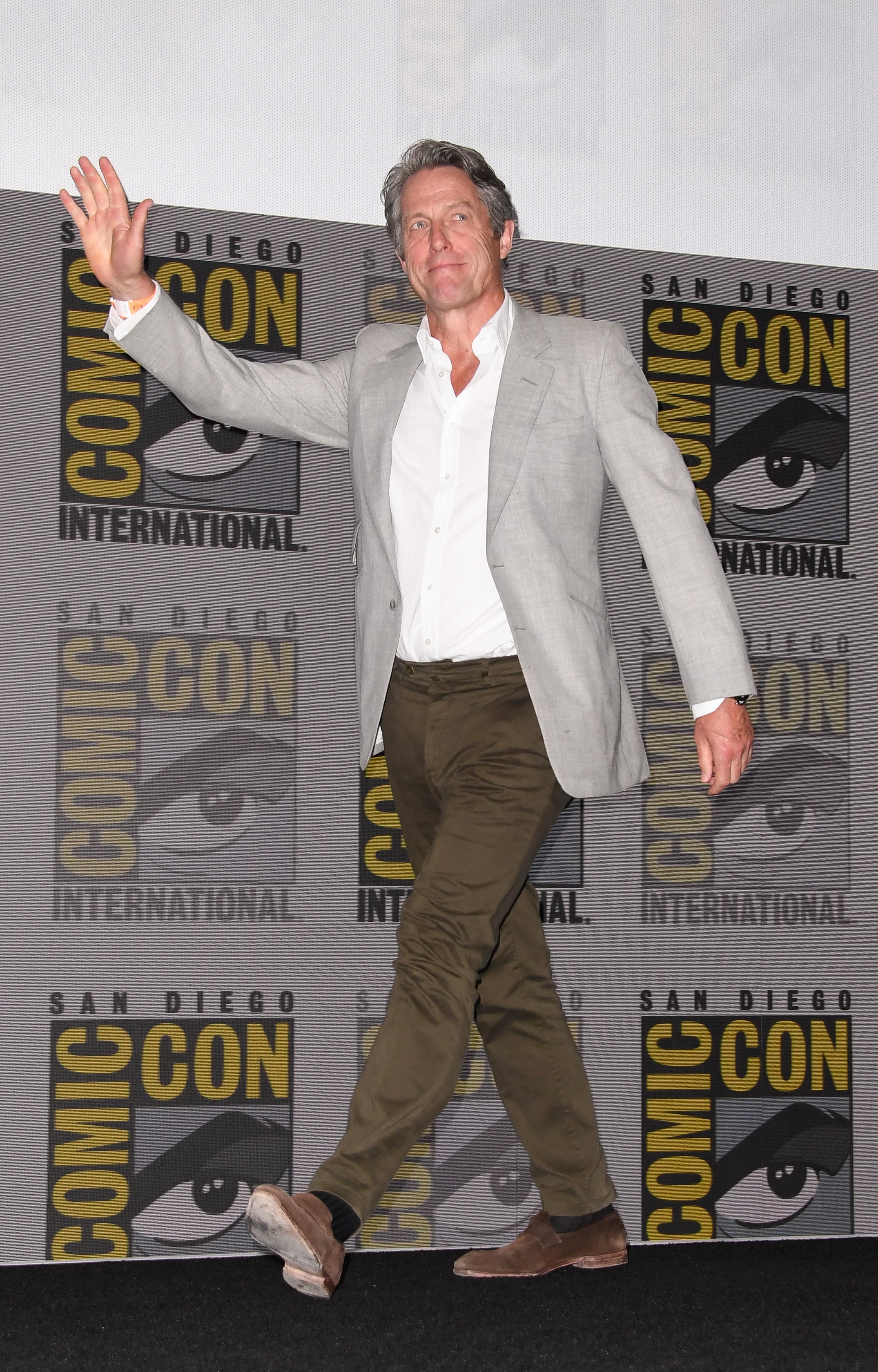 Hugh Grant at Comic-Con International: San Diego in California on July 21, 2022 | Source: Getty Images
Quite the notorious bachelor, the Englishman chose to start a family later in life but admitted on "The Ellen DeGeneres Show" that the decision was life-changing.
Felix Chang Hong Grant
UK's Daily Mail confirmed the name of Hugh's son after it was revealed that Tinglan gave birth on December 29 and registered their bundle of joy on Valentine's Day.
Felix's birth certificate stated that he was born at St Mary's Hospital in Paddington, West London, his name of Latin and Chinese origin.
After being contacted by the Daily Mail, Hugh made the news public, writing in a tweet that he was thrilled his daughter had a brother.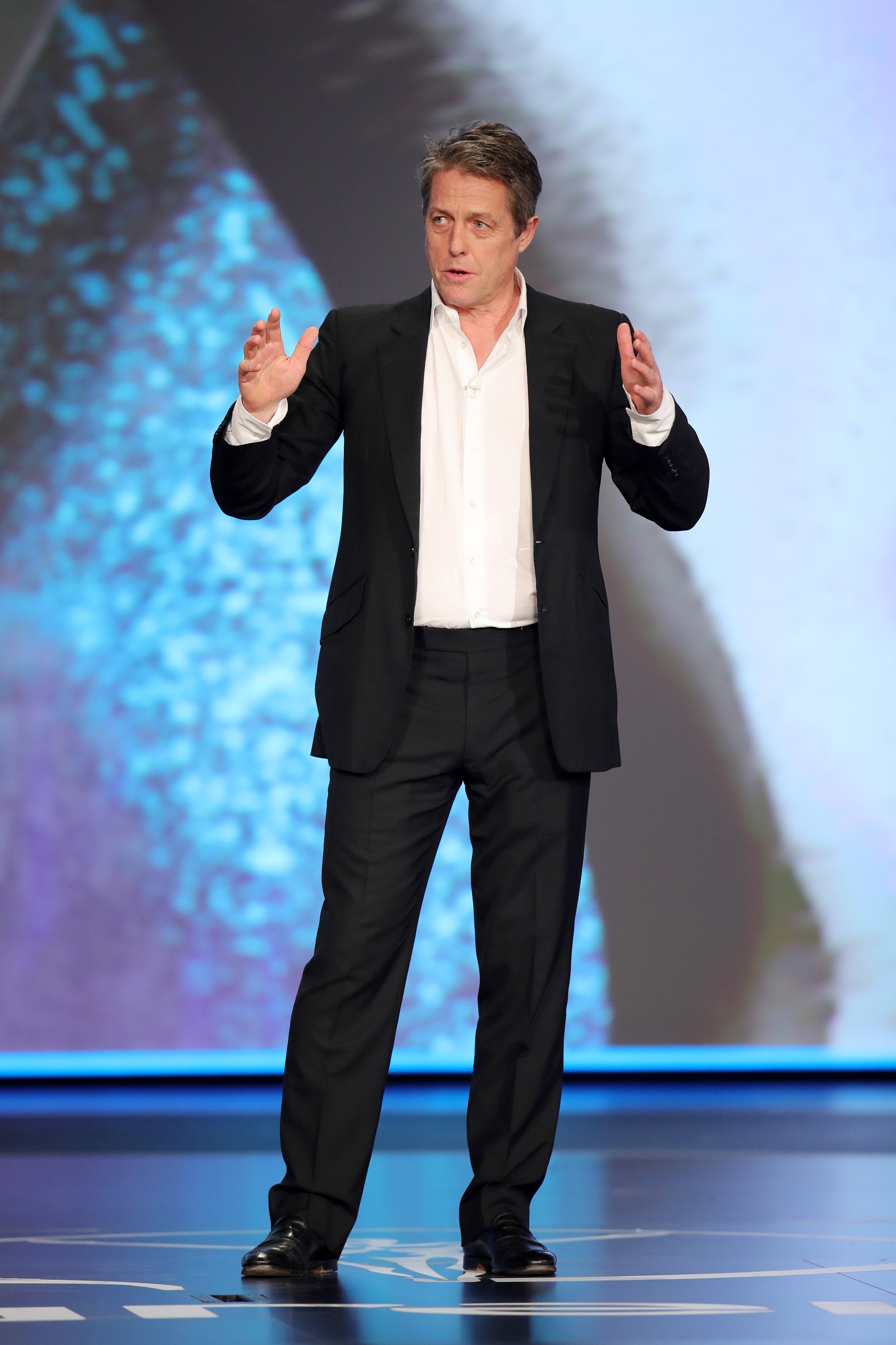 Hugh Grant at the 2020 Laureus World Sports Awards in Berlin, Germany on February 17, 2020 | Source: Getty Images
It was reported that he first shared the news with close friends, including Elizabeth Hurley, his ex-girlfriend, who was named Tabitha's Godmother. His full name, Hugh John Mungo Grant, is on Felix's birth certificate, and his occupation is listed as "actor."
Tinglan was 32 at the time and had her occupation listed as "housewife;" she resided in a one-million pound home Hugh purchased in Fulham, West London. Born in Zhejiang in eastern China, Tinglan moved to the UK in 2003 and reportedly met Hugh at a wine bar in 2008.
He Has Sisters and Brothers
Despite sharing two children with Tinglan, Hugh also had children with Anna Elisabet Eberstein. Hugh's first child with Tinglan, Tabitha, was born during what his publicist called a "fleeting affair." He soon set the record straight about the poor choice of words and was not short of sweet words for the mother of his children.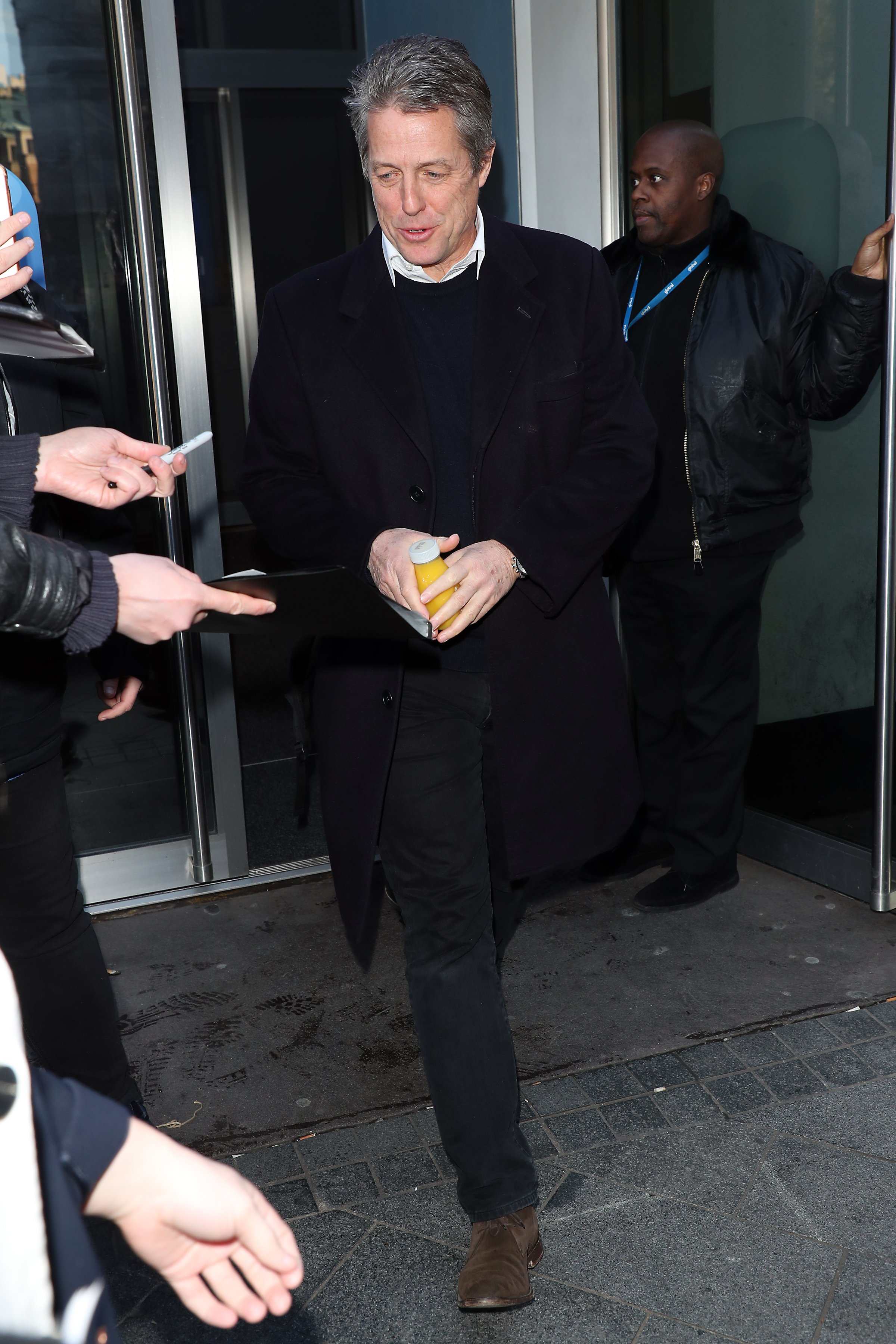 Hugh Grant leaving Heart Breakfast Radio Station in London, England on December 11, 2019 | Source: Getty Images
"I like my daughter very much," he said in 2012, calling her "fantastic." Tabitha Xiao Xing Hong Grant was only seventeen months older than Felix and was born at London's Portland Hospital.
A year later, Anna delivered his second child, John, in September 2012. They chose to keep the news under wraps until John's arrival was discovered in January 2014.
While Anna was pregnant with his second child, their first together, Tinglan was also expecting his third child, their second together, Felix. He was born in December 2012.
Hugh welcomed his fourth child, his second with Anna, in March 2015 and his fifth child, also with Anna. They chose to keep any details of their children, including their names, private.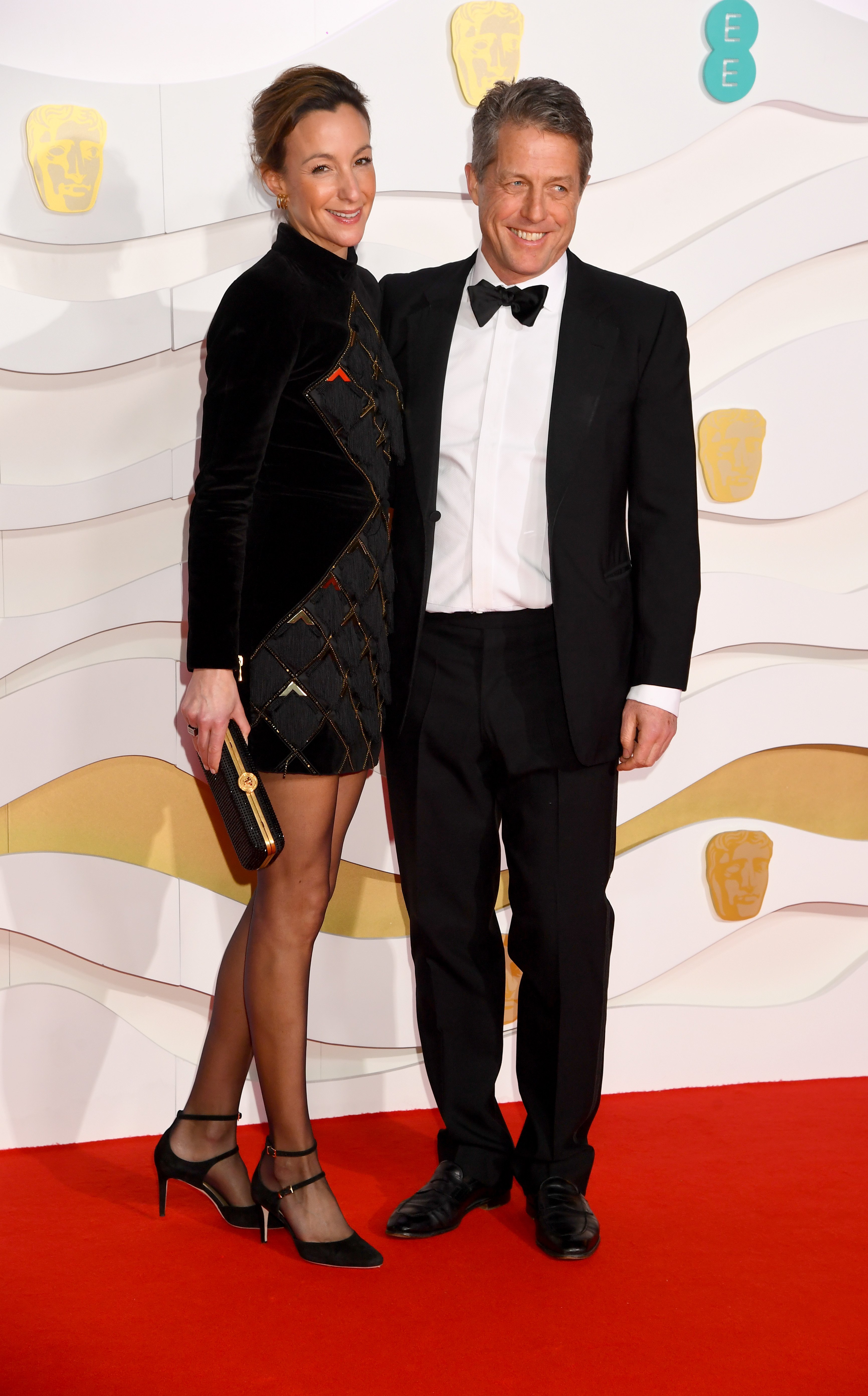 Hugh Grant and Anna Eberstein at the EE British Academy Film Awards 2020 in London, England on February 2, 2020 | Source: Getty Images
His former partner, Elizabeth, spilled the beans about the two additions to his blended family on "Watch What Happens Live" in March 2018.
Who Is Hugh Grant's Wife Now?
Hugh decided to settle down and tied the knot with Anna in 2018. Anna was born in Sweden and was the founder of a London-based Scandinavian sock company.
Anna obtained her master's degree in economics from Sweden's Uppsala University and became a promotions producer for marketing and sales at ESPN.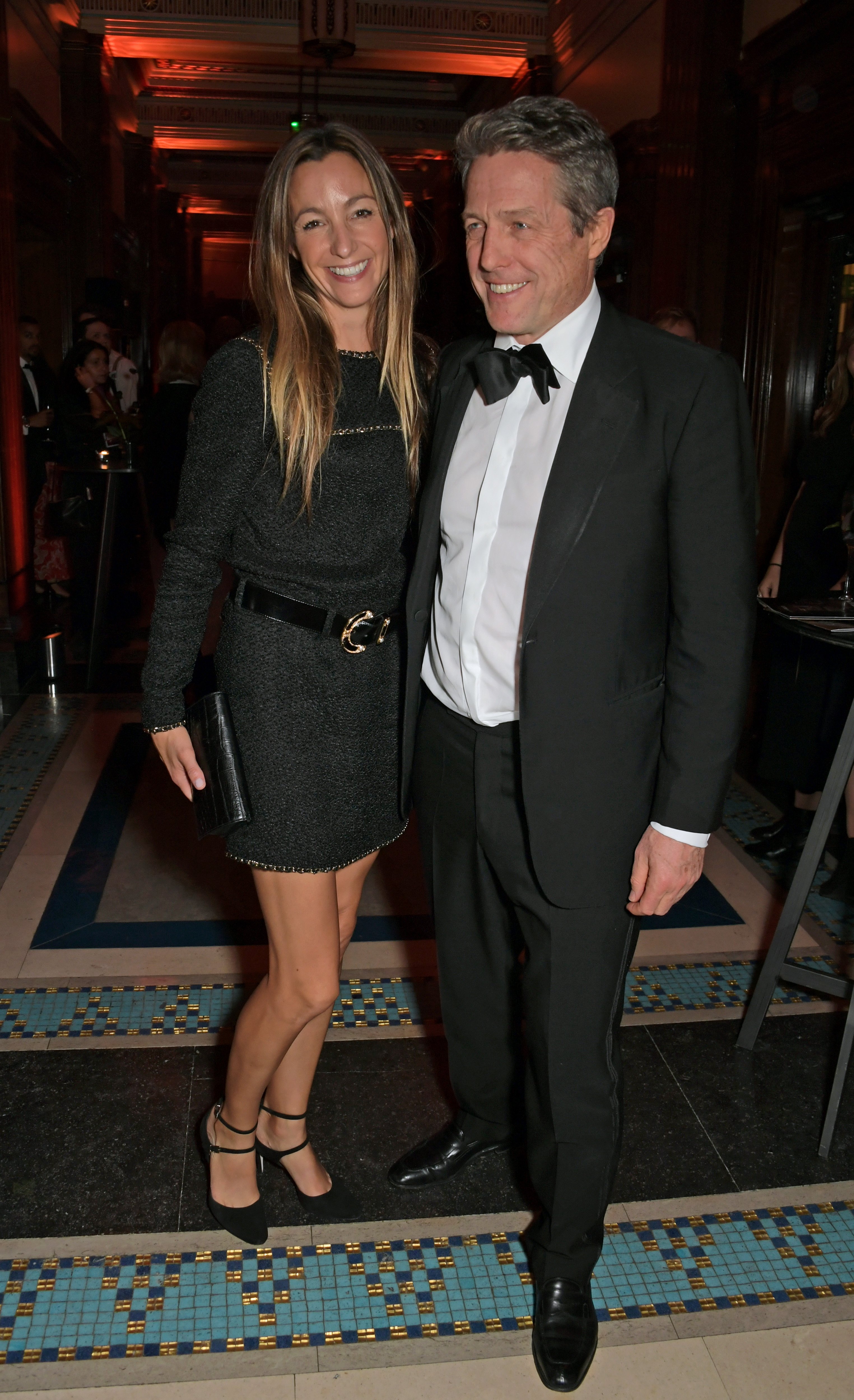 Hugh Grant and Anna Eberstein at London Film Festival closing party in London, England on October 13, 2019 | Source: Getty Images
Sometime after the birth of their son, John, the couple separated, but Hugh Grant said they were good friends and she was "a good mother." They chose to give their relationship another chance and later got married in a low-key celebration on May 25, 2018.
Hugh had always been skeptical of marriage. However, he grew to appreciate the "lovely aspect" of marrying the right person. He admitted he wished he had started his family and settled down sooner.
Please fill in your e-mail so we can share with you our top stories!