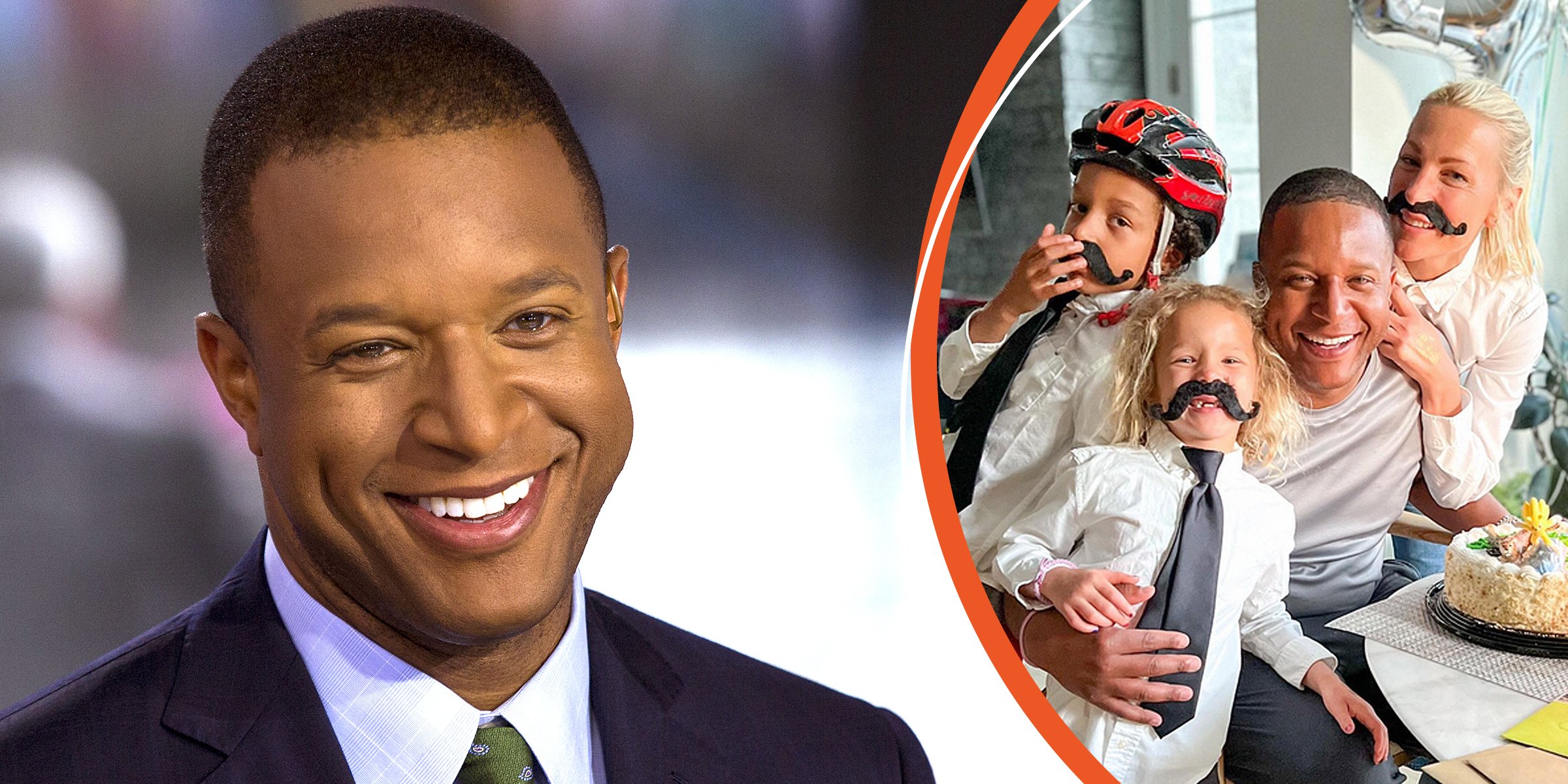 Instagram.com/lindsaycz - Getty Images
Craig Melvin Became Doting Dad of 2 despite Relationship with His Father That Was 'Filled with Strife'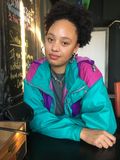 Craig Melvin had a troubled relationship with his father growing up but did not want to continue the cycle. After a long journey of healing and forgiving, Melvin is the best father to his two children.
Craig Melvin is a famous American journalist; he recently released his book Pops: Learning to be a Son and Father, published in 2021.
In the book, Melvin opens up about his strained relationship with his father growing up. He speaks of the cycle of generational trauma in his family and how writing this book was a way for him to break that cycle.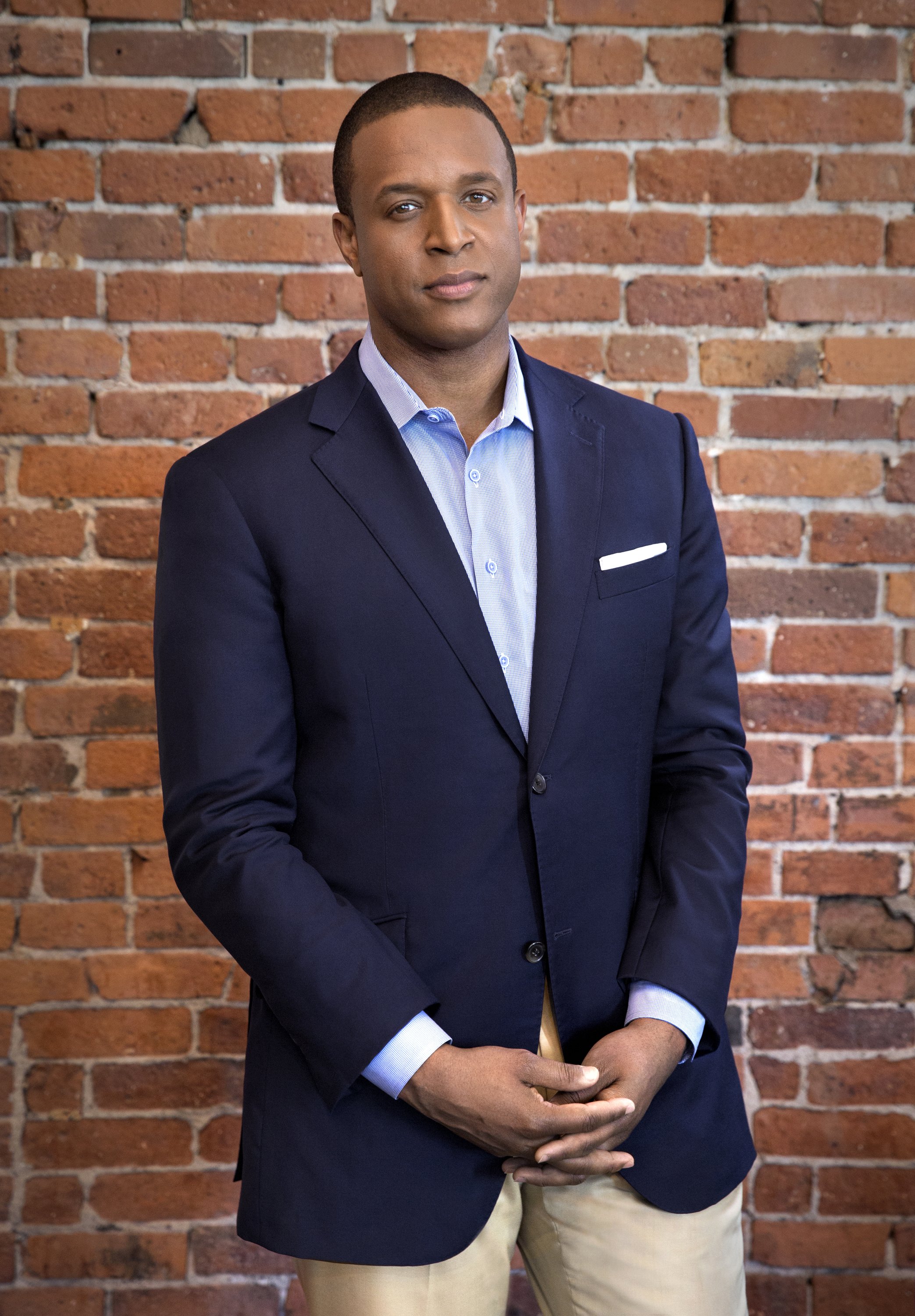 Craig Melvin photographed for season 1 of Dateline in 2017. | Source: Getty Images
Melvin's father, Lawrence, was born in jail, but it is unknown to the journalist who raised his father while his grandmother was imprisoned.
This cycle of instability and negligence led Lawrence to become a distanced father who also struggled with alcoholism. His addiction was so bad that most of Melvin's memories of his father are of him passed out in bed.
The absence of a father was life-altering, and Melvin carried a lot of hurt with him, but writing his book was also a way to forgive his father.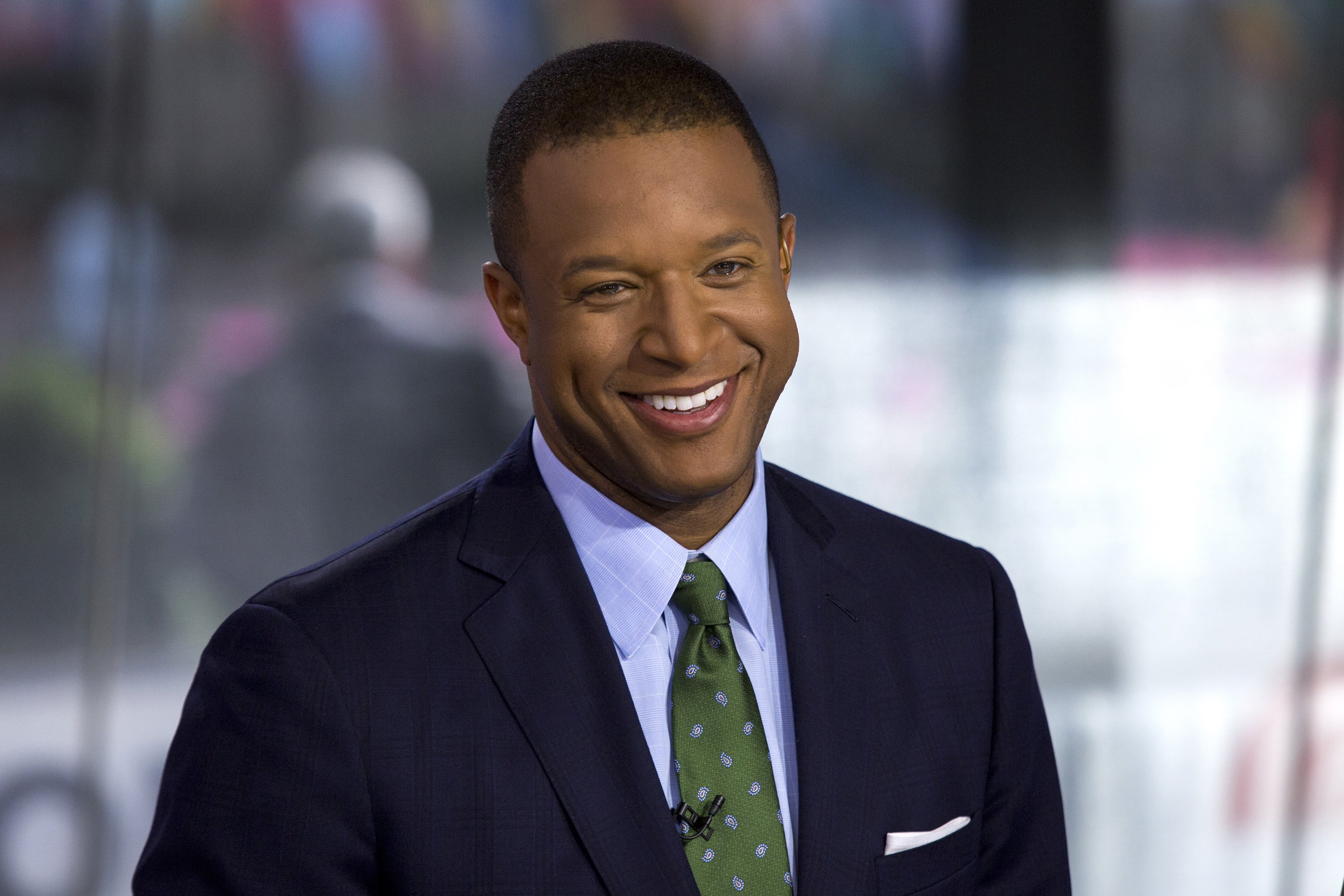 Craig Melvin photographed on NBC in 2018. | Source: Getty Images
In his interview with Today, Melvin was out of his anchor chair and had to bring his story to life. The journalist said his book was also for his father to know that he is forgiven despite the times he missed out on.
Melvin confessed that he helped his father with his beat alcoholism, and once he became a father, he realized that his father sacrificed a lot to put a roof over his head and a plate of food on the table.
He realized that his father was sad, and once all of that was clear, he could break that generational cycle, forgive his father, and spend time with him in good spirits while he was still alive.
MELVIN DID NOT GIVE UP ON PURSUING HIS WIFE
Melvin met his wife Lindsay Czarniak in 2008 on the set of NBS. Czarniak had just gotten back after spending three weeks working at the Beijing Olympics.
Melvin was new to the NBC team, so he politely introduced himself. The introduction intrigued them; Melvin thought she was beautiful and wanted to get to know her, and Czarniak thought, "he seemed like a cool guy with good energy."
The journalists worked in the same place but did not always see each other. Melvin spent most of his time working in his hometown South Carolina, but whenever he had a chance, he would find a way to "coincidentally" bump into Czarniak.
After a month of the shy meetings, Czarniak invited Melvin to join her at a charity gala she was hosting. She recalled thinking, "It was easy to be with him there."
At the end of the night, Melvin drove her home and asked if he could walk her to the door. Czarniak was reluctant, but she let him in.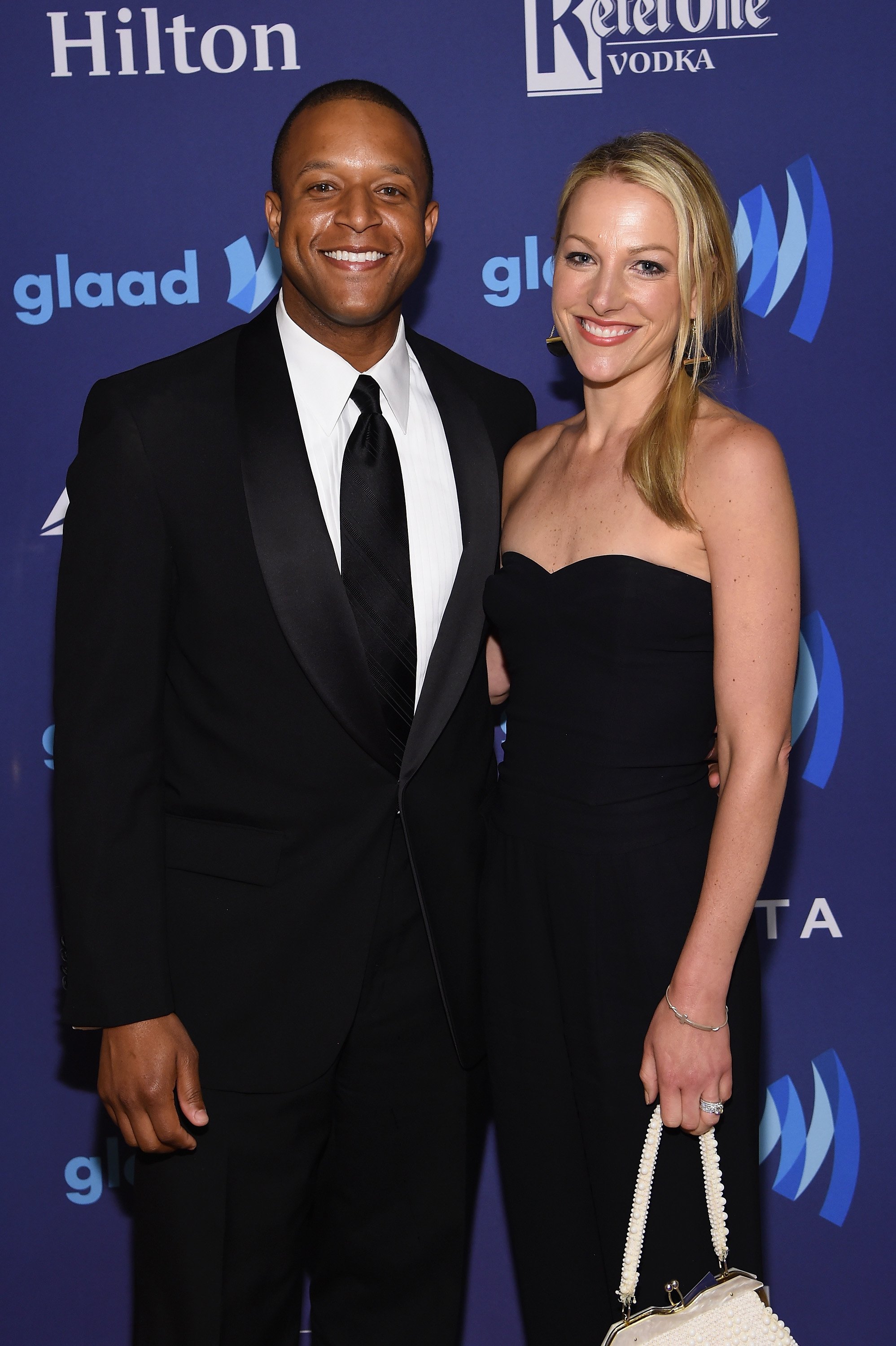 Lindsay Czarniak and Craig Melvin in New York 2015 | Source: Getty Images
"I am from South Caroline," said Melvin to explain his courageousness, then he went around the kitchen counter and kissed.
The following day Czarniak found his jacket on the chair; she had never had an office romance, so everything was nervewracking.
Melvin was a mixture of anxious and excited, but he was a gentleman and left her a message in the afternoon to check up on her.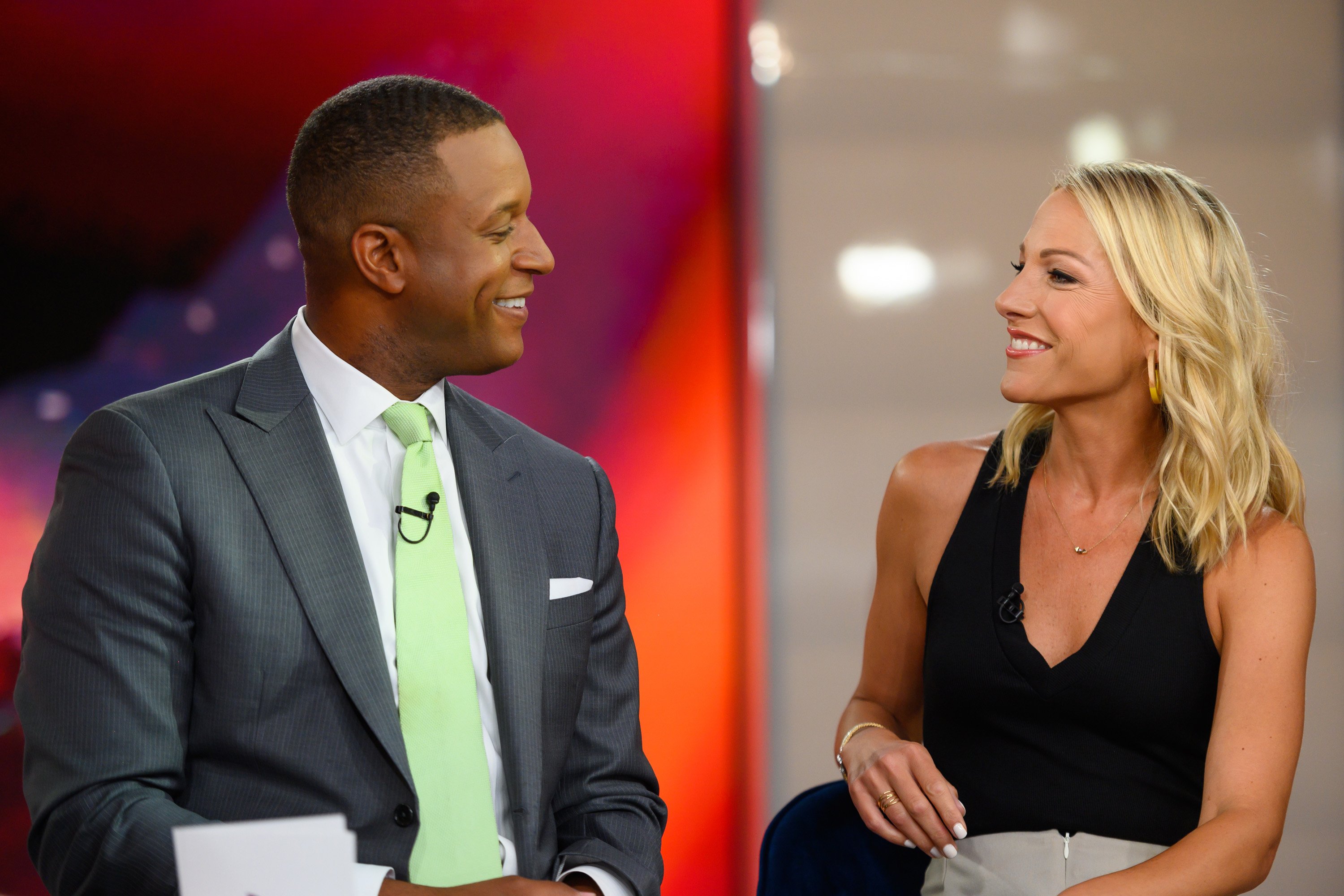 Craig Melvin and Lindsay Czarniak photographed on the set of NBC in 2019. | Source: Getty Images
The couple did not want their new relationship to get in between their career, so they continued to see each other for drinks but kept everything platonic.
In 2009 Melvin decided he would ask his co-anchor to take things to the next level. Czarniak said his proposal felt like an ultimatum, so she rejected him.
Melvin took the hit, but he had dated other women during that time, and he did not feel as connected to them as he did to Czarniak.
Alas, Melvin kept his distance but kept looking for what he had with Czarnik in other women. "They are not her," he said, so the journalist decided to try his luck again.
In July 2009, Melvin asked Czarniak on a date, and she hesitantly agreed. After that night, everything felt right for Czarniak; she realized she enjoyed being with Melvin more than anyone she's hung out with.
After hashing out things with people they were dating, the couple went on a more formal dinner date, which was the night that changed everything.
They kept their relationship a secret for a while and dated for three years before Melvin popped the big question.
In 2011, the couple spent the weekend on a boat in Miami, and this is where Melvin asked Czarniak to be his wife.
The couple knew their engagement would affect their contracts at NBC, but they took this step knowing they would leave and grow their careers elsewhere.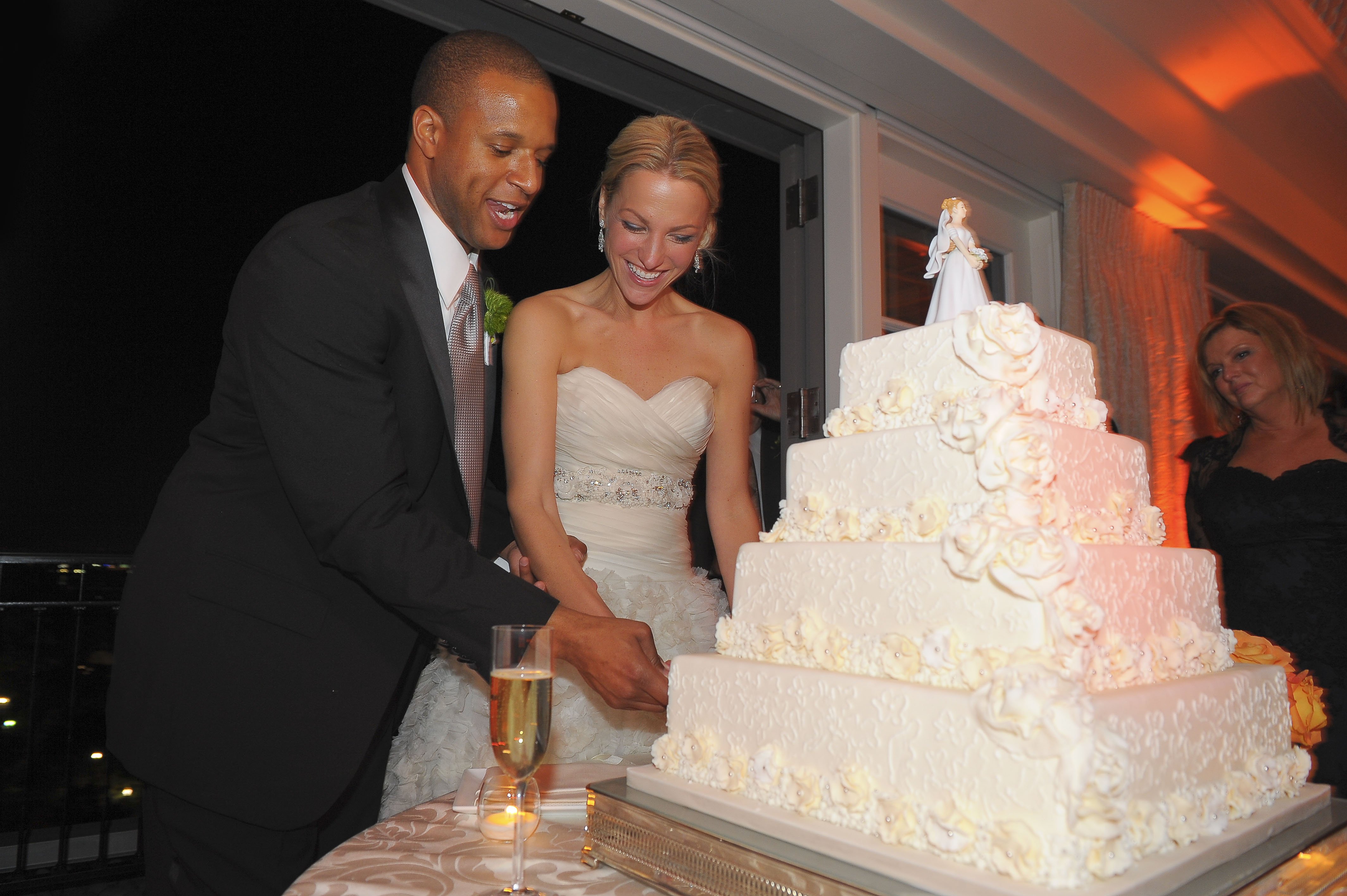 Craig Melvin and Lindsay Czarniak on their wedding day in Washington D.C 2011. | Source: Getty Images
The same year, Melvin and Czarniak married at the Church of the Holy City on 16th Street, NW. They drove to their reception in a vintage Bentley and had their colleagues and former coworkers celebrate their big day with them.
ALL ABOUT MELVIN'S PARENTHOOD JOURNEY
Melvin and Czarniak welcomed their first son, Delano, on March 10, 2014. His father described him as a lover of sports, including soccer and playing darts.
He gushed over his son and said he makes him smile every day and is "proud to be his dad. Two years later, the couple expanded their family.
They welcomed their daughter, Sybil Ann, on November 5, 2016. As a father of two, Melvin said the best part of his day is when he gets home to his wife and kids, and he's greeted with the enthusiastic "daddy!". "It never gets old," he added.
Melvin loves being a father and knows every parent's pressure to do right by their children. Therefore, the dateline star had a message for other dads, he said;
"We're all doing the very best we can, and most of the things we obsess about aren't even the things our kids will remember."
Melvin did not let his troubled childhood bleed into his life as a father. He healed his and his father's wounds, and now Lawrence gets to be a great grandfather and Melvin, a proud son and doting father.
Please fill in your e-mail so we can share with you our top stories!