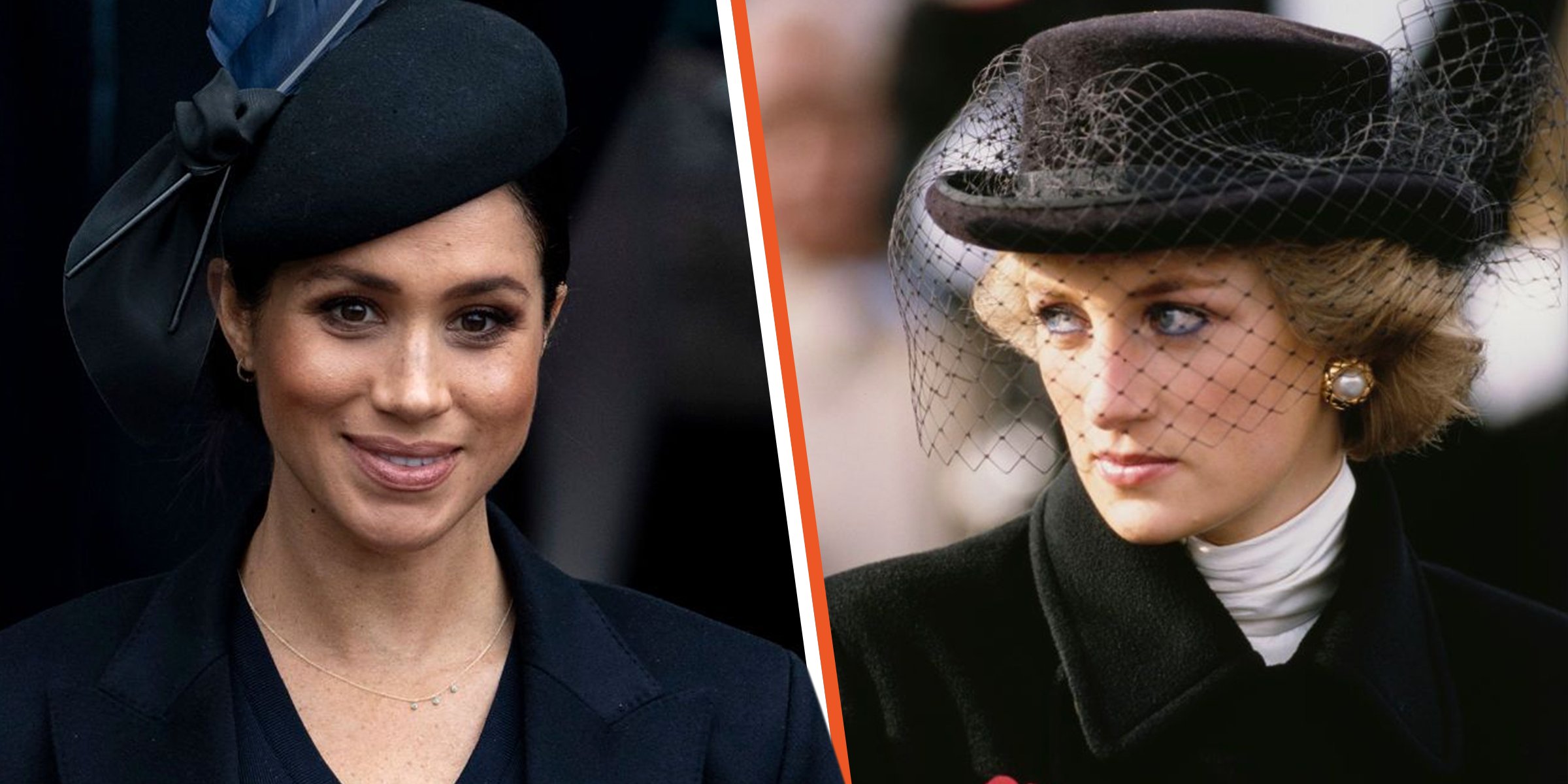 Getty Images
Meghan Sparks Strong Reactions over Diana-like Photoshoot and Still Using Duchess Title despite Megxit

Since coming into the royal family, Meghan Markle has stirred some negative emotions.
The former actress has once again landed herself in hot water over a photoshoot she did recently.
The photoshoot went along with a bombshell interview, in which Markle addressed some of her more infamous incidents, which left a bad taste in the mouths of royal family fans.
At the end of August 2022, Cut Magazine announced via their Instagram page that they had done an interview with Meghan Markle about a few touchy subjects. They mentioned that Markle discussed with them her new life after leaving the royal family.
A photo of Markle's headshot accompanied the post. She is looking straight into the camera lens with a neutral expression. In addition, she has light makeup on and a sleek hairdo with a middle part.
She is wearing a dress with a black turtleneck top and gorgeous emerald green stud earrings. However, the pose and outfit garnered much attention from avid fans of the royal family as they felt it was reminiscent of something that had been done in the past.
In 1992, Markle's late mother-in-law, Princess Diana, released her biography, "Diana: Her True Story — In Her Own Words." The book was written by Andrew Morton, who did multiple interviews with Diana to gather all the information.
The book's cover got tongues wagging 30 years after it was released. On the cover, Diana has a short hairstyle and is seated while smiling straight into the camera lens.
The photo reveals Diana's full body, unlike Markle's magazine cover which only featured her head. However, fans noticed their outfits were remarkably similar. On Diana's book cover, she is also wearing a black turtleneck top.
Royal fans immediately began picking Markle's shoot apart and comparing it to Diana's book cover. They did not hold back their opinions about the magazine cover, sharing their thoughts online.
FANS CRITICIZED MARKLE'S PHOTOSHOOT
As soon as fans spotted the similarities between Diana's book cover and Markle's magazine cover, they took to the comment section of a Hello! Magazine Facebook post to share their opinions.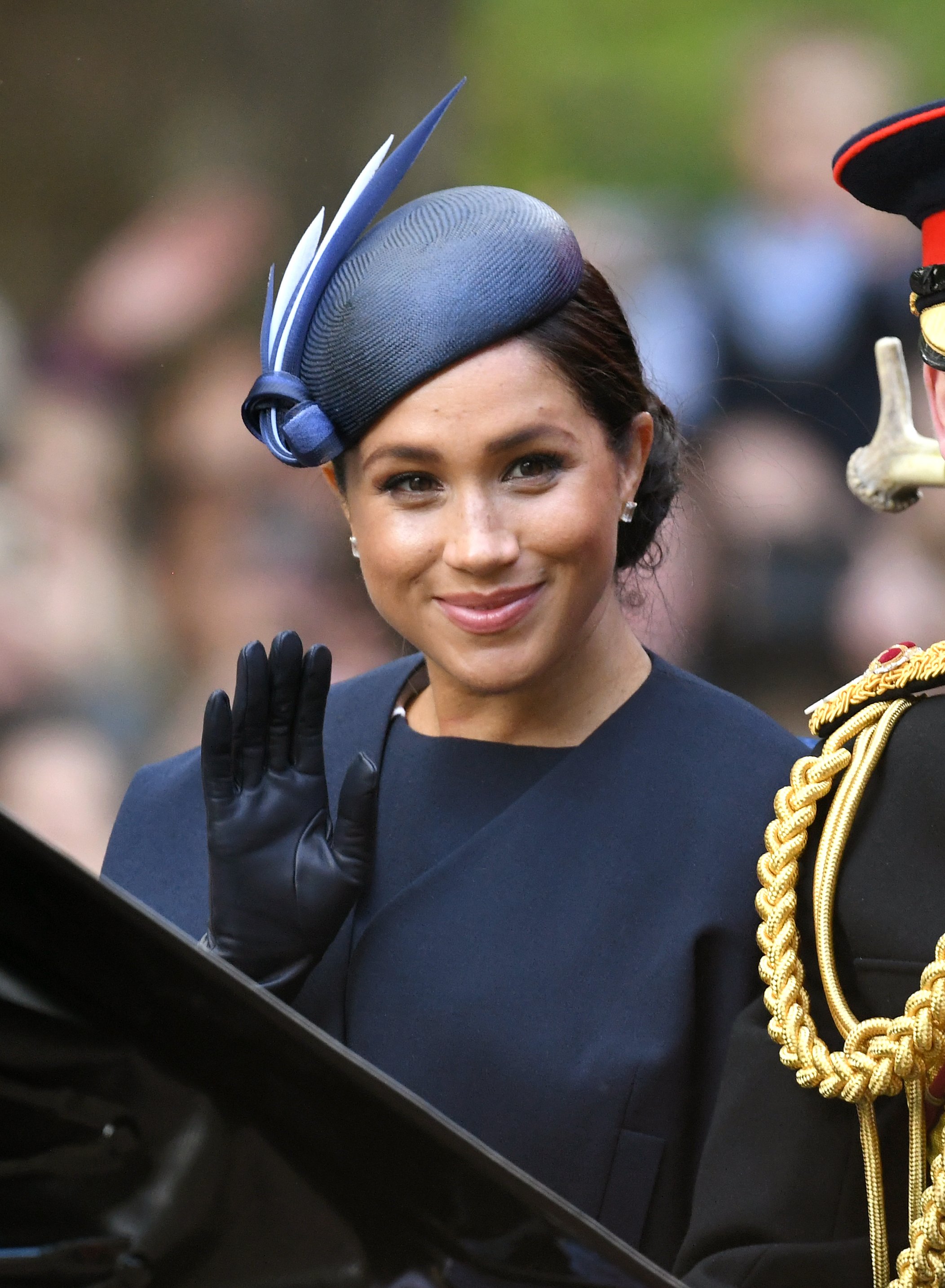 Meghan Markle attends Trooping The Colour, the Queen's annual birthday parade, on June 08, 2019 in London, England | Source: Getty Images
The post by Hello! asked if fans spotted similarities between the two photoshoots. One fan commented that they had not spotted any and further said:
'[Markle] doesn't hold a candle to the beautiful and classy Diana."
Other fans speculated that Markle chose to have the magazine cover released around the 25th anniversary of Diana's death because she did not enjoy being "sidelined."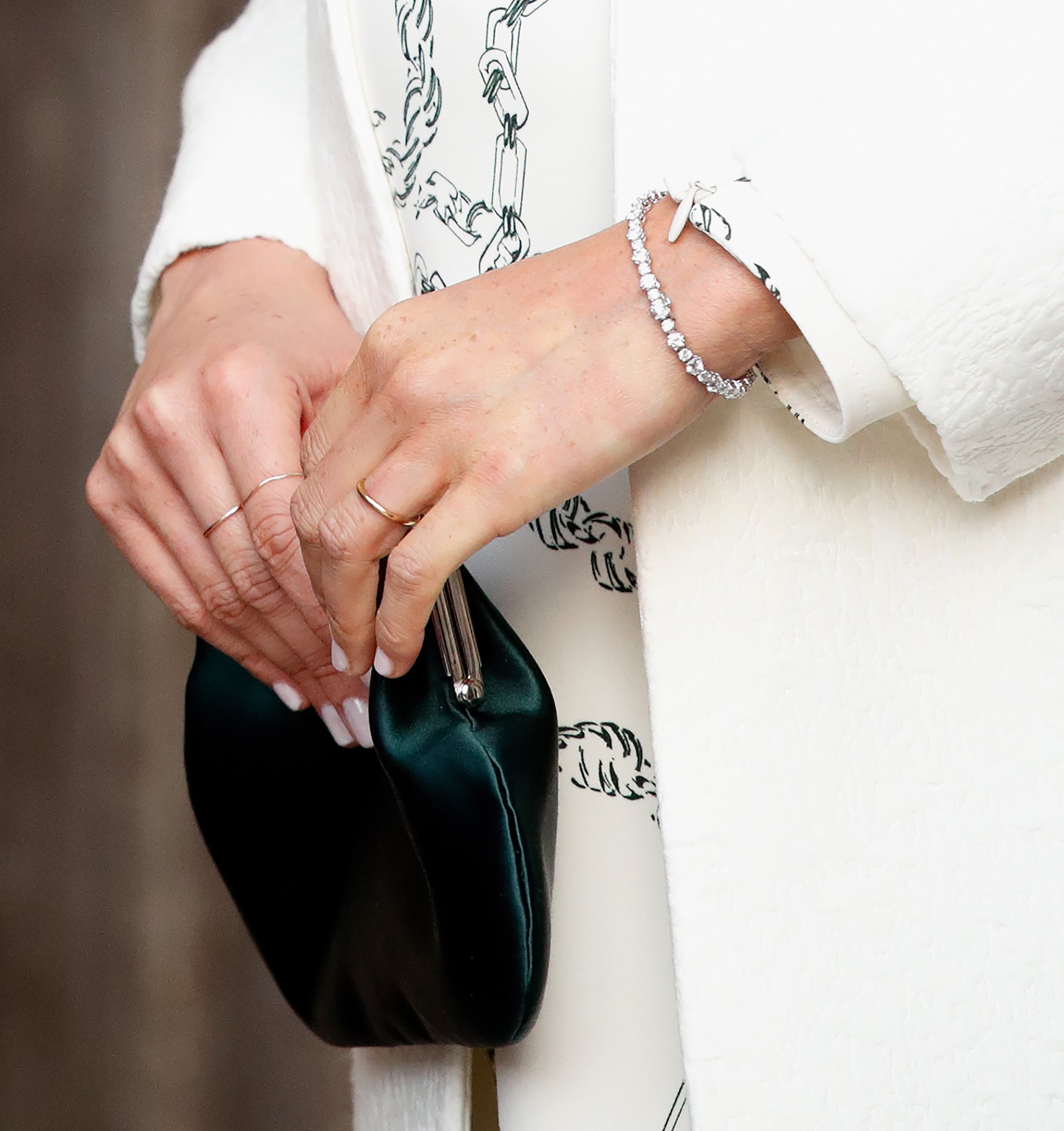 Meghan Markle, wearing a diamond tennis bracelet which belonged to Diana, Princess of Wales, attends the 2019 Commonwealth Day service at Westminster Abbey on March 11, 2019 in London, England | Source: Getty Images
Another Facebook user commented that Markle should focus on herself and dealing with her and her family's issues instead of trying to imitate Diana. A fourth commenter added that no matter how hard Markle tried, she would never be like Diana.
While many fans were against the magazine cover, some came to Markle's defense. One commenter said she was not trying to copy her late mother-in-law and was just dressed for a fashion magazine photoshoot.
Another supporter of Markle added her thoughts, saying that she didn't think Markle wanted to be like Diana and was her own person. She said people dress alike all the time, and Markle's sister-in-law, Kate, did the same thing.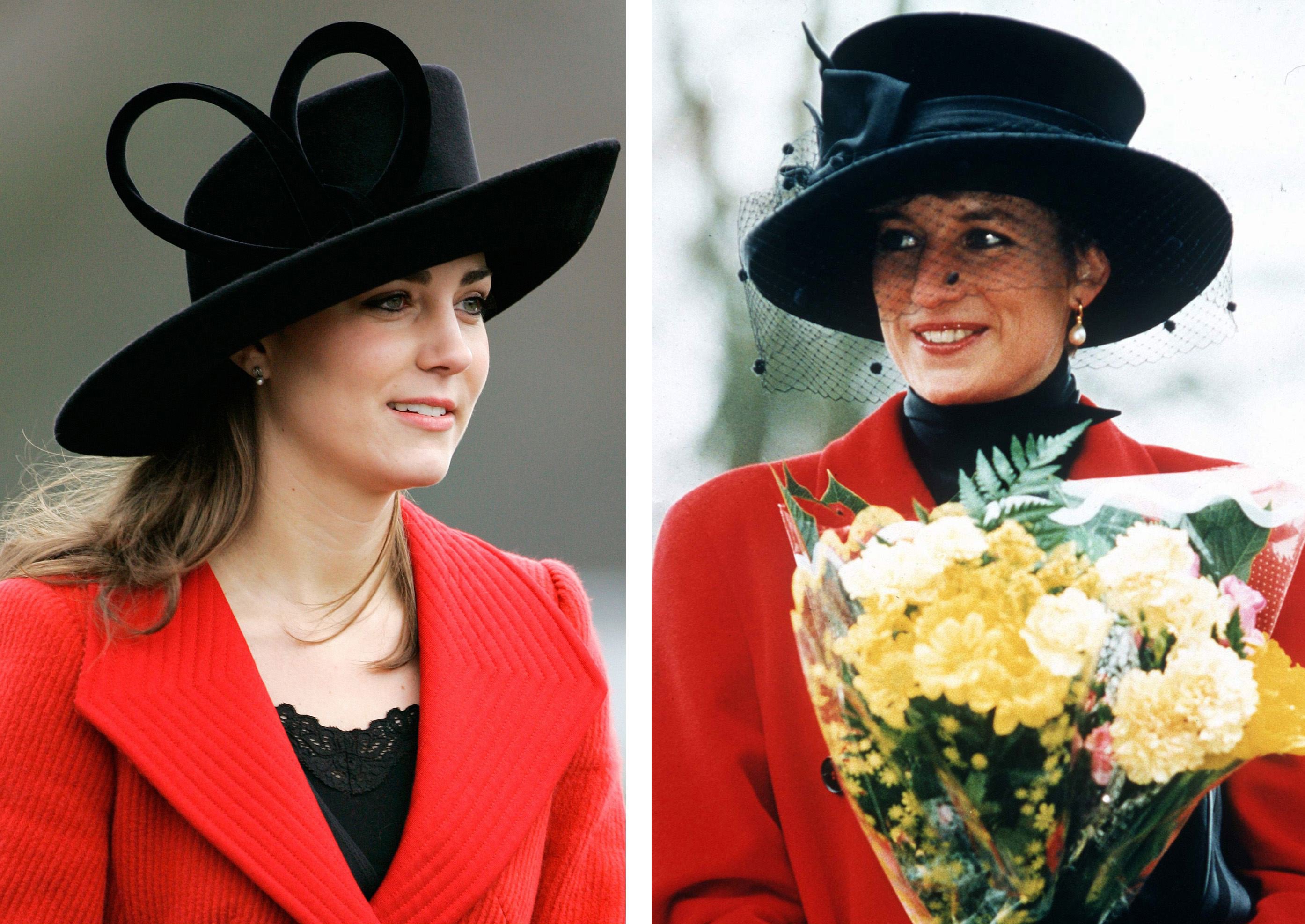 Left: Kate Middleton, Prince William's girlfriend, attends the Sovereign's Parade at Sandhurst Military Academy to watch the passing-out parade on December 15, 2006 in Surrey, England. Right: Princess Diana At Sandringham On Christmas Day | Source: Getty Images
However, the similarity in the photoshoots wasn't the only problem that royal fans had with the interview. Fans were also upset that even though Prince Harry and Markle had left The Firm, she still used her "Duchess" title.
Fans commented on The Cut's Instagram post that Markle should not be using the title as it was "outdated" and she was doing nothing to earn it. Another commenter said that Markle had no idea what it meant to be a royal.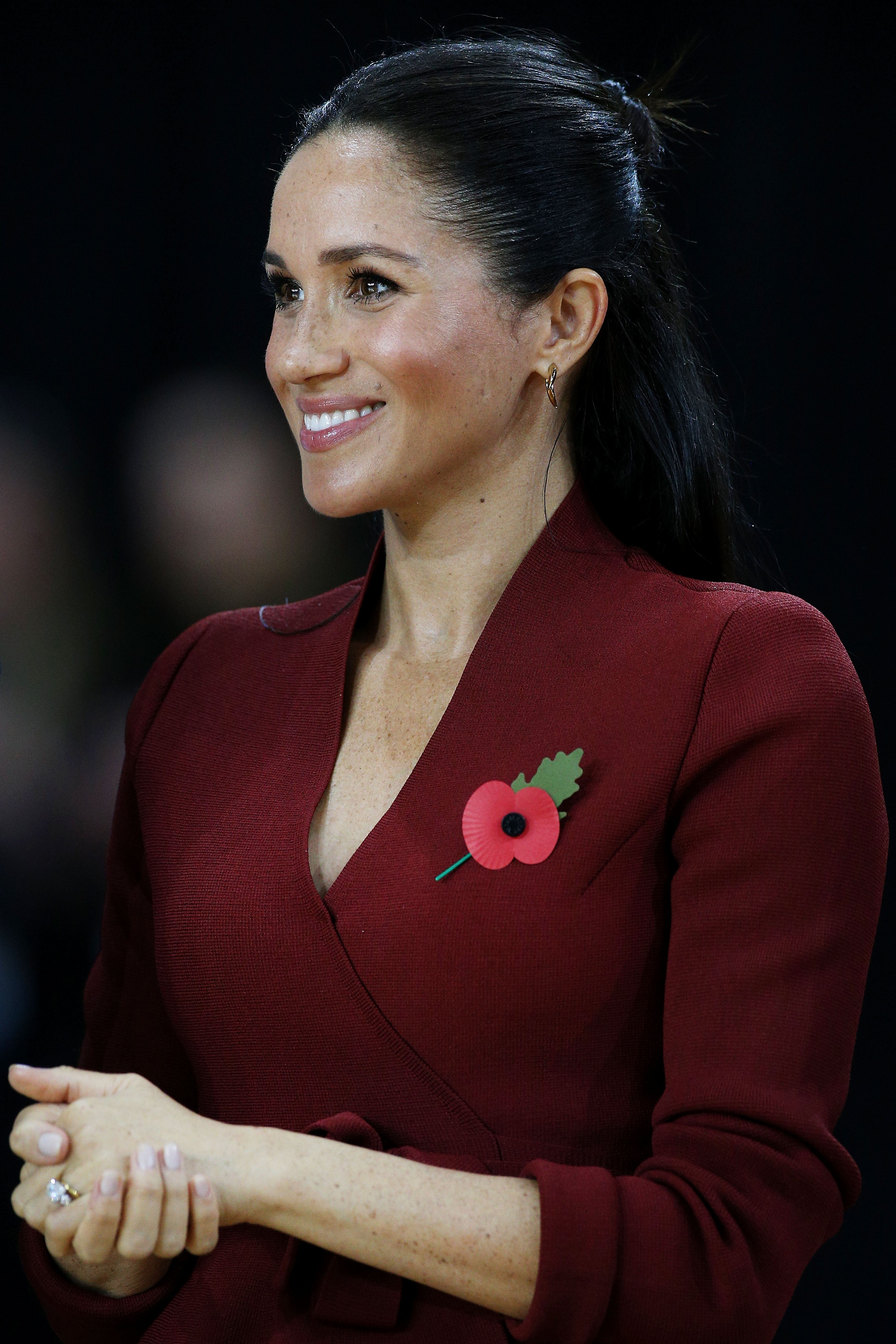 Meghan Markle attends the Wheelchair Basketball finals during the Invictus Games on October 27, 2018 in Sydney, Australia | Source: Getty Images
There were those who showed support for Markle, with one saying:
"Naturally and simply stunning! We love our Inspiration in Chiefs and all the amazing people who have worked hard to give us this masterpiece."
MARKLE MADE BOLD CLAIMS ABOUT MARRYING INTO THE ROYAL FAMILY
While the photoshoot and the use of the "Duchess" title upset fans, Markle had more in store. The interview she conducted with the magazine was explosive as Markle spoke about some controversial topics.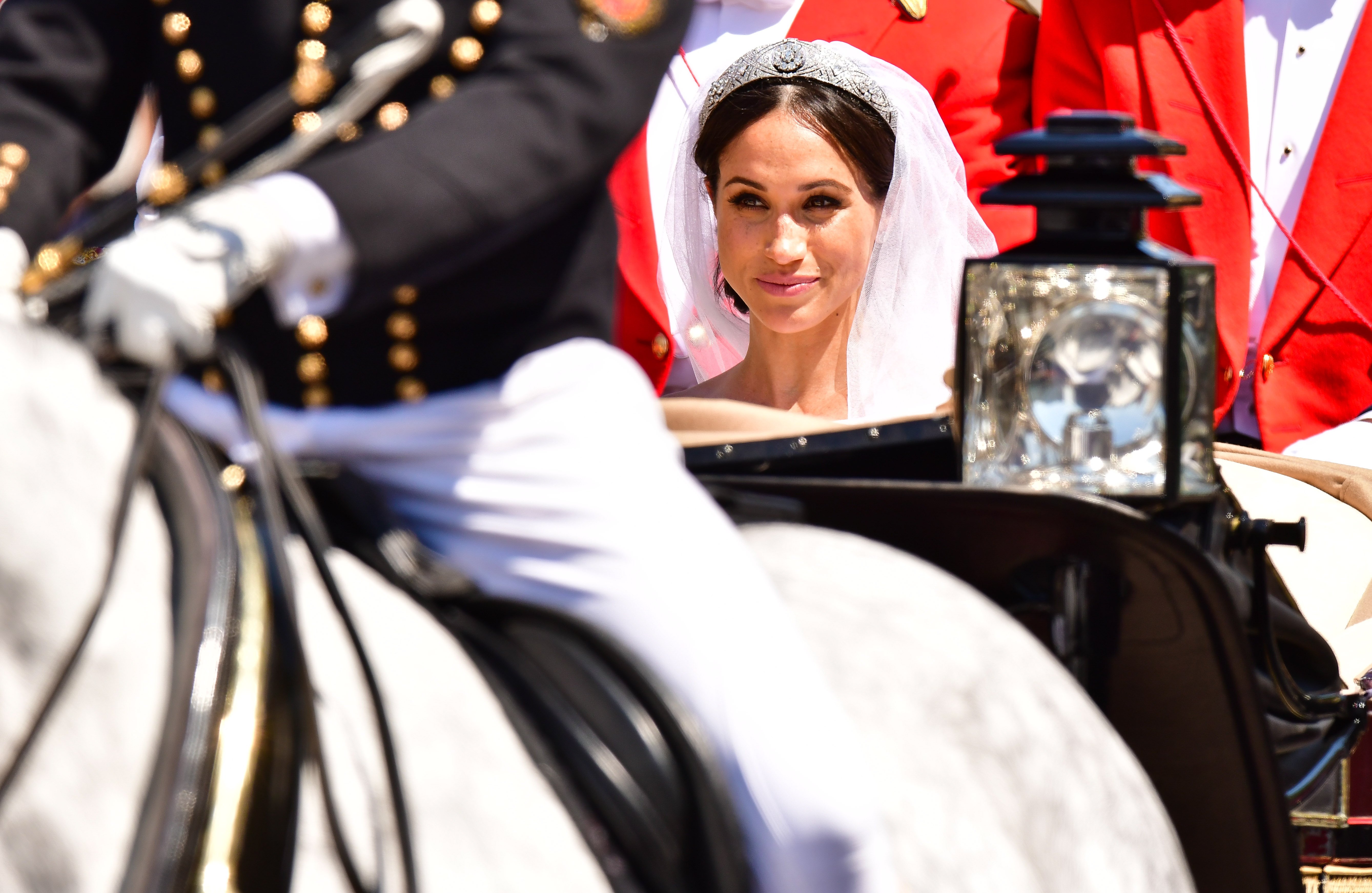 Meghan Markle leaves Windsor Castle in the Ascot Landau carriage during the procession after getting married at St George's Chapel, Windsor Castle on May 19, 2018 in Windsor, England | Source: Getty Images
One of them was her marrying into the royal family, which she told the magazine was a huge celebration in South Africa. Markle claimed:
"He looked at me, and he's just like light. He said, 'I just need you to know: When you married into this family, we rejoiced in the streets the same way we did when Mandela was freed from prison.'"
She apparently received this comment from one of the South African cast members of the live-action version of "The Lion King" in London. This information was not taken well by fans.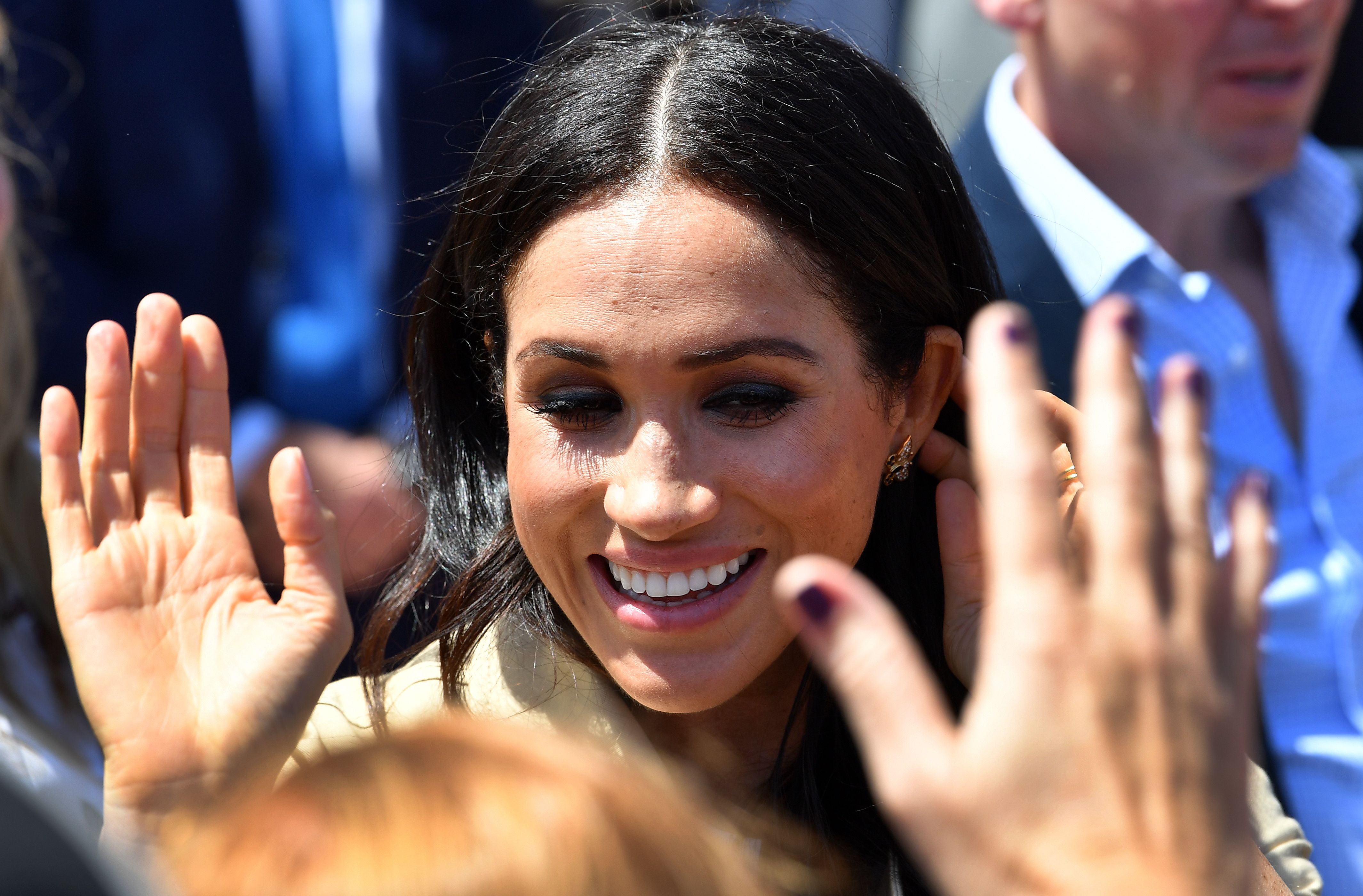 Meghan Markle smiles as she meets with people outside the Sydneys iconic Opera House on October 16, 2018 | Source: Getty Images
Since the public began criticizing Markle's every move, Harry gave statements on how he felt about it. He said that he felt what Markle is going through with the public is similar to what his mother faced in her years as a royal.
According to Huffington Post, Prince Harry was concerned that his wife would experience what his mother had experienced and admitted:
"What I was seeing was history repeating itself. More perhaps, or far more dangerously, because then you add race in, and social media in. And when I'm talking about history repeating itself, I'm talking about my mother."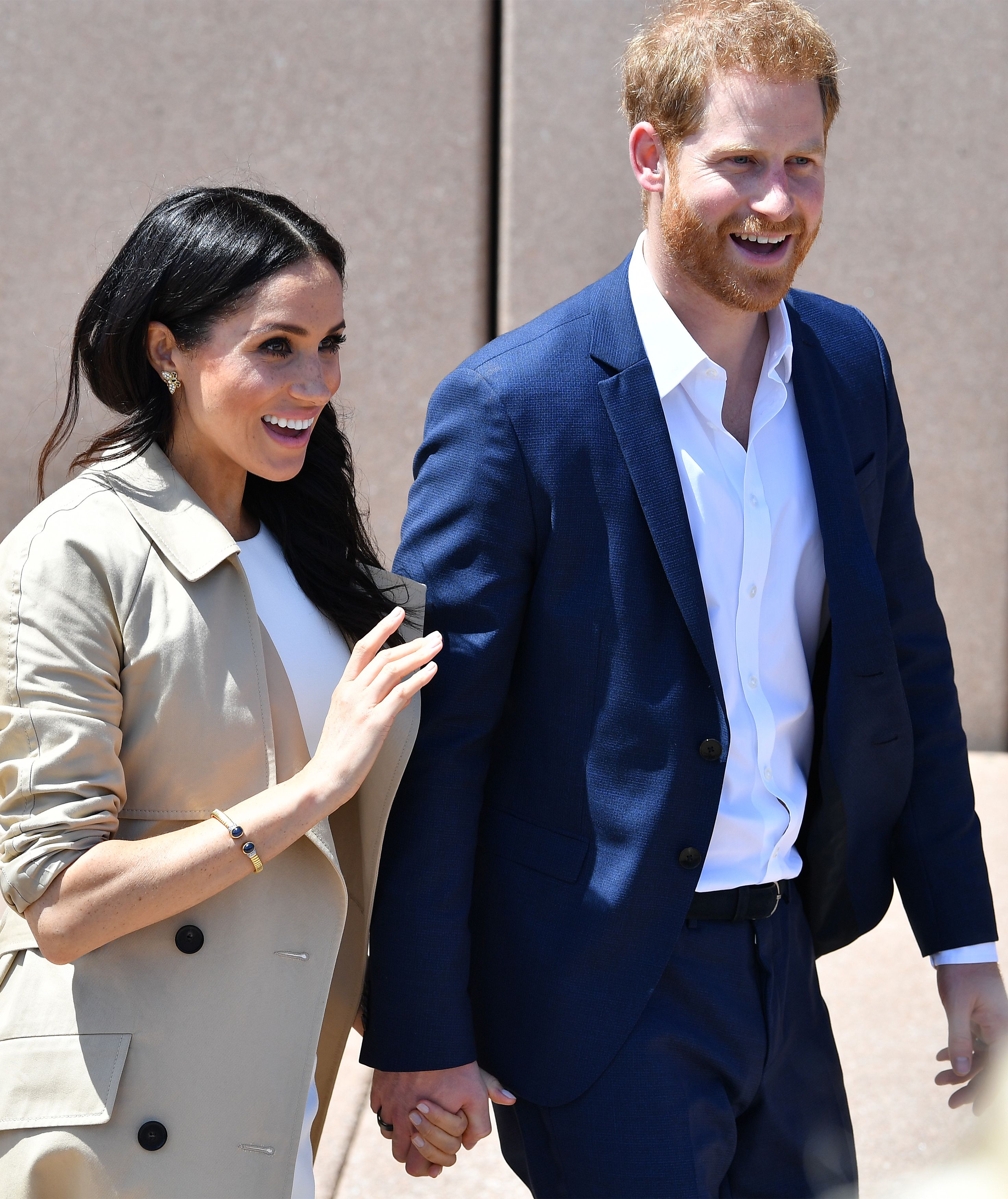 Prince Harry and Meghan Markle walk outside the Sydneys iconic Opera House on October 16, 2018 in Sydney Australia. Markle wears a gold bracelet which belonged to Prince Harry's mother, the late Princess Diana | Source: Getty Images
David Mellor, a former British politician, had a different opinion. Mellor held a position in John Major's Conservative government in the '90s but stepped down to become a broadcaster and political commentator.
Mellor told Newsweek that while he initially thought it would be good for Markle to join the royal family, he soon realized that she had no intention of doing hard work. He explained:
"Unfortunately, she seemed to think that she could drift into the royal family and become Princess Diana overnight … a lot of it is a pretty dull job actually… it's not glamorous, and you feel with Meghan that it was a big disappointment."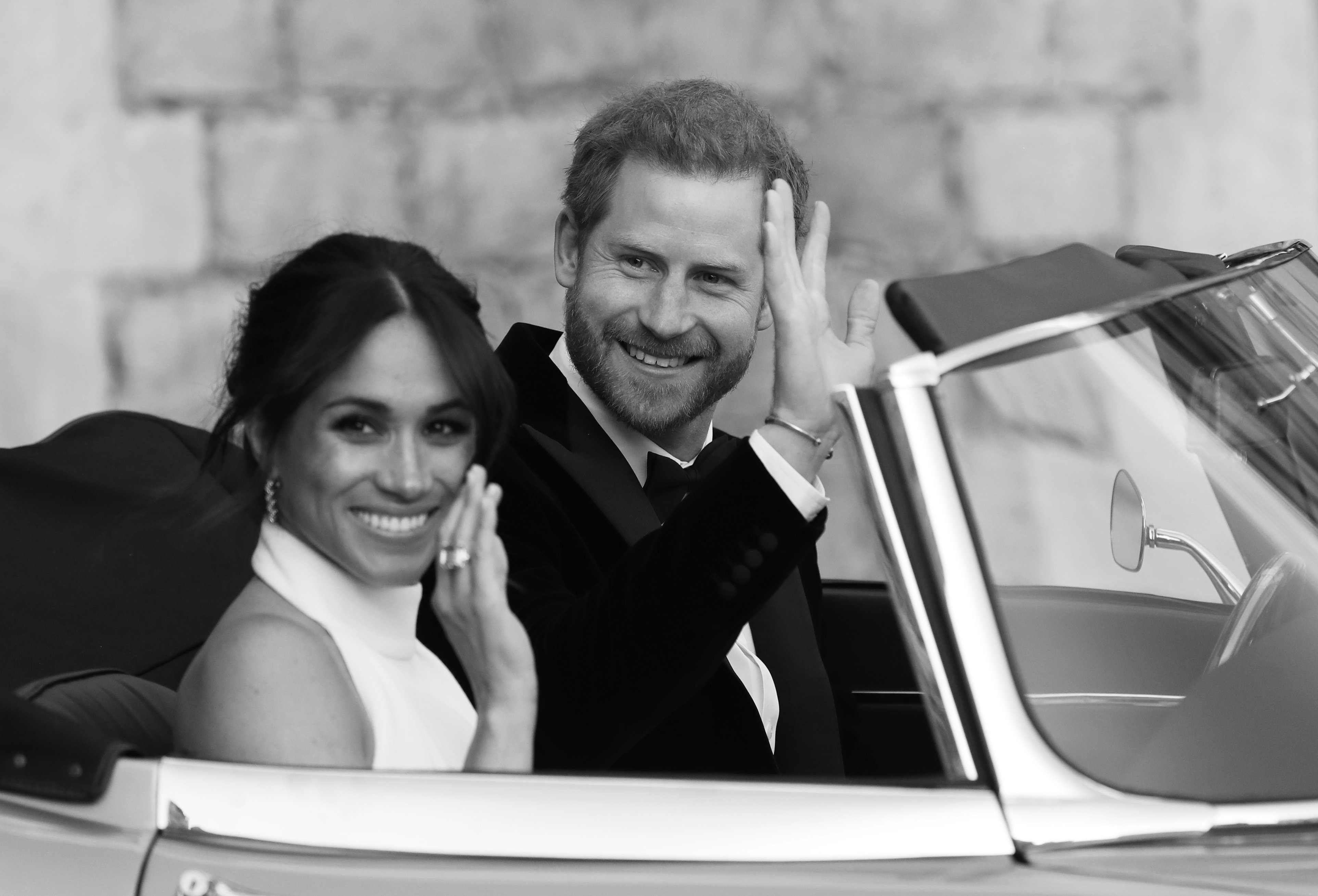 Prince Harry and Meghan Markle leave Windsor Castle in Windsor on May 19, 2018 in an E-Type Jaguar after their wedding to attend an evening reception at Frogmore House | Source: Getty Images
The interview that Markle did with The Cut has stirred up many emotions for those who were fans of Princess Diana, especially considering it was released so close to the anniversary of Diana's death.
Please fill in your e-mail so we can share with you our top stories!