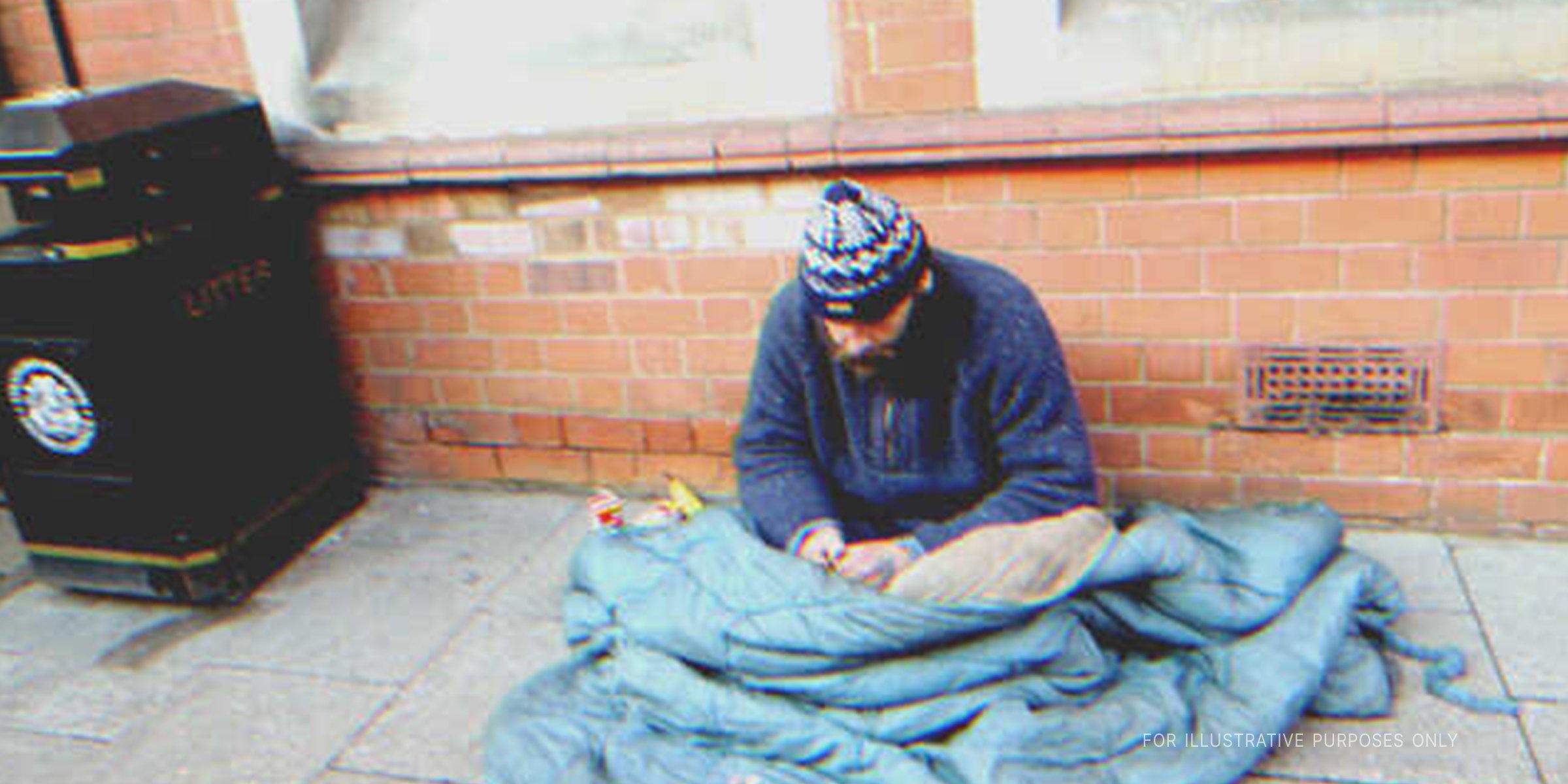 Getty Images
Poor Single Mom of 5 Does CPR on Homeless Man, Becomes a Millionaire When She Marries Him — Story of the Day

A struggling single mom of five comes to the rescue of a dirty homeless man after he collapses on the street -- but he is not what he seems to be.
Some people are crushed by adversity. They turn inwards and become angry and bitter. Others, like Rachel, turn outwards. They seek to heal their own woes by helping others and live with a smile.
So even though Rachel was a single mom and supported her five kids and elderly mom on a cleaner's salary, she still stopped to drop a dollar in a beggar's cup.
"We won't starve over a dollar," she'd say to her children. "But that man might..."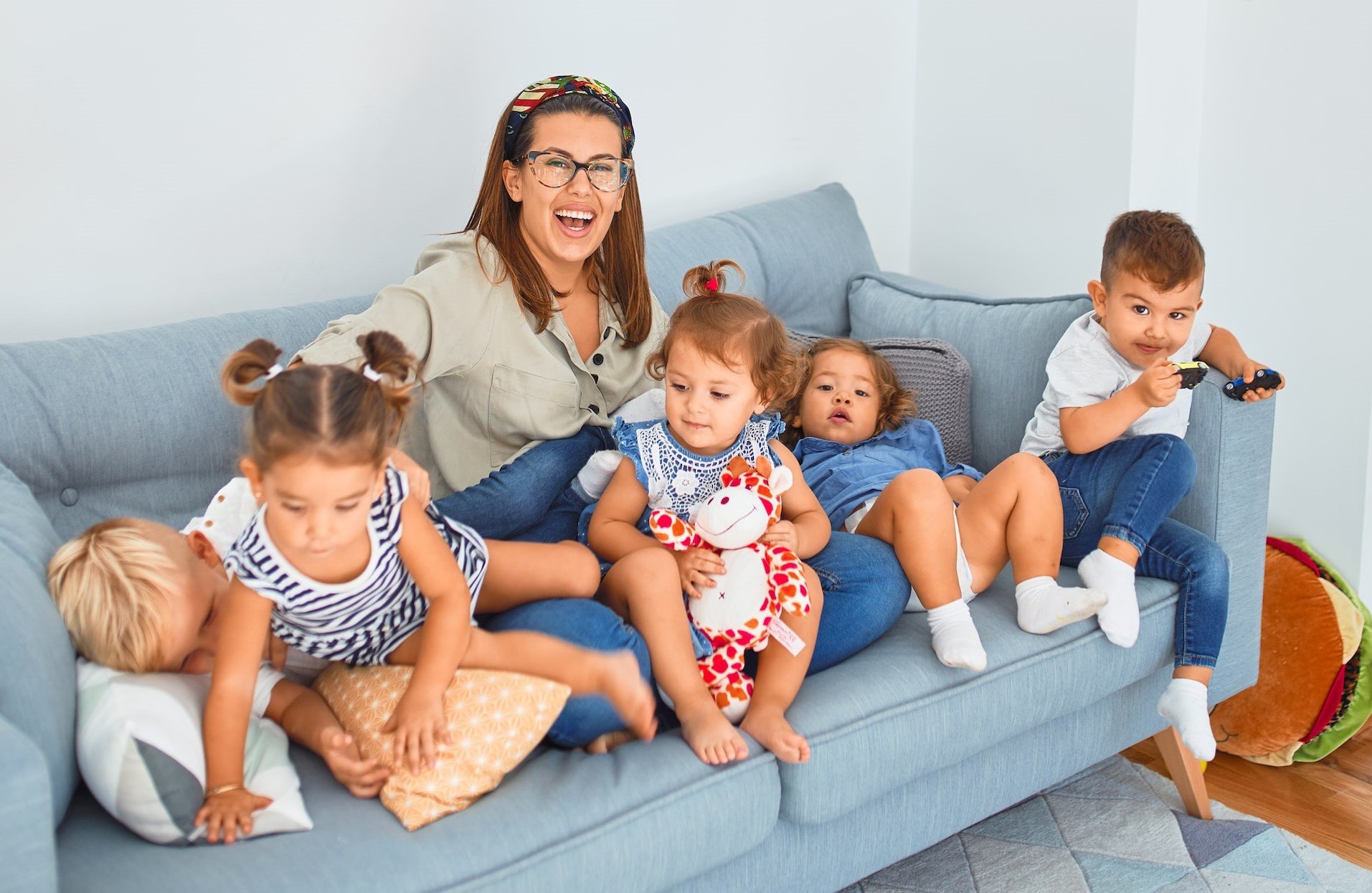 For illustration purposes only | Source: Unsplash
There was one particular man who touched Rachel and moved her to compassion. He was a young man, around her age, thirty-six or so, and he slept in the alley next to the building where Rachel worked.
The man was filthy and bone-thin and he always seemed to Rachel to be in a daze. At first, she thought he was one of the many unfortunate homeless who had ended up on the streets due to their addiction to alcohol.
But when Rachel stopped to give him a dollar or a sandwich from her lunch, he never smelled of drink. Rachel always smiled at him and greeted him, and he'd smile back.
Every homeless soul has someone, somewhere, who loves them.
Finally, Rachel asked him his name, and his answer stunned her. "I don't remember," he said, shaking his head in confusion. "Do I know you?"
Rachel realized that what she saw in the man's blue eyes was fear. He was lost to himself and desperate to understand where and who he was.
"No," she said gently. "You don't know me. I'm Rachel."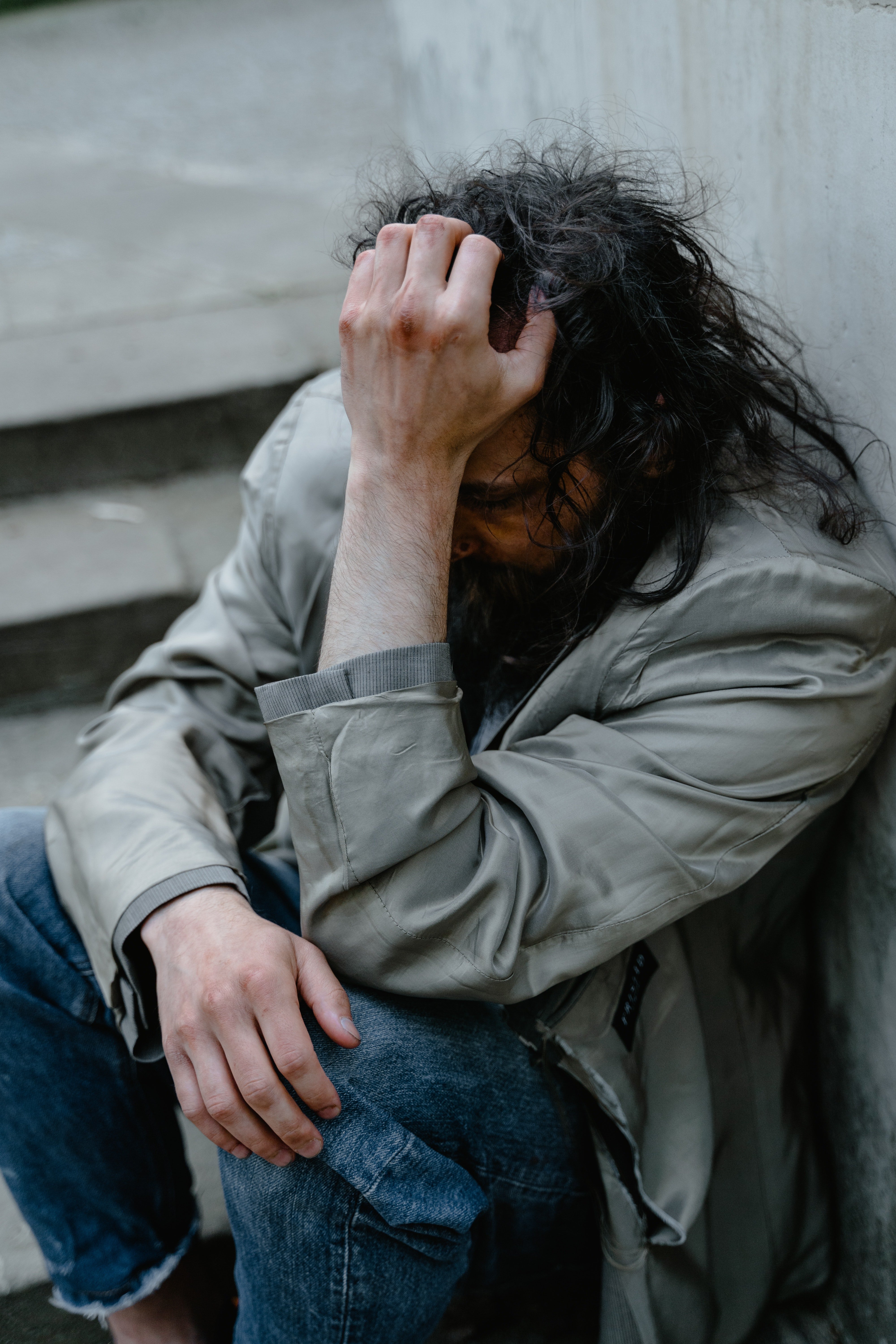 For illustration purposes only | Source: Pexels
From then on, when the man saw her, he'd smile. "Rachel!" he'd say, and she'd smile back and wave. He became part of the pattern of her days. The one person whose face lit up at the mere sight of her.
Rachel's life wasn't at all easy. Five years before, when her youngest boy was just three months old, she had discovered that her husband was cheating on her, and with her best friend!
Rachel had taken her five children and walked out. She'd wanted nothing from Tom, and he'd been happy to indulge her. He agreed not to sue for custody of the kids if Rachel didn't ask for child support.
Desperate not to lose her children, Rachel had agreed. She'd moved in with her elderly mother, and between the seven of them, they'd fashioned a life.
But still, there were times when Rachel felt very lonely, and then she'd remember the nameless man's blue eyes and the way he smiled when he said her name.
One afternoon, Rachel was walking past her friend's usual hangout and she raised her hand to wave, but he didn't react. She was surprised and disappointed, then she saw that he was slumped sideways.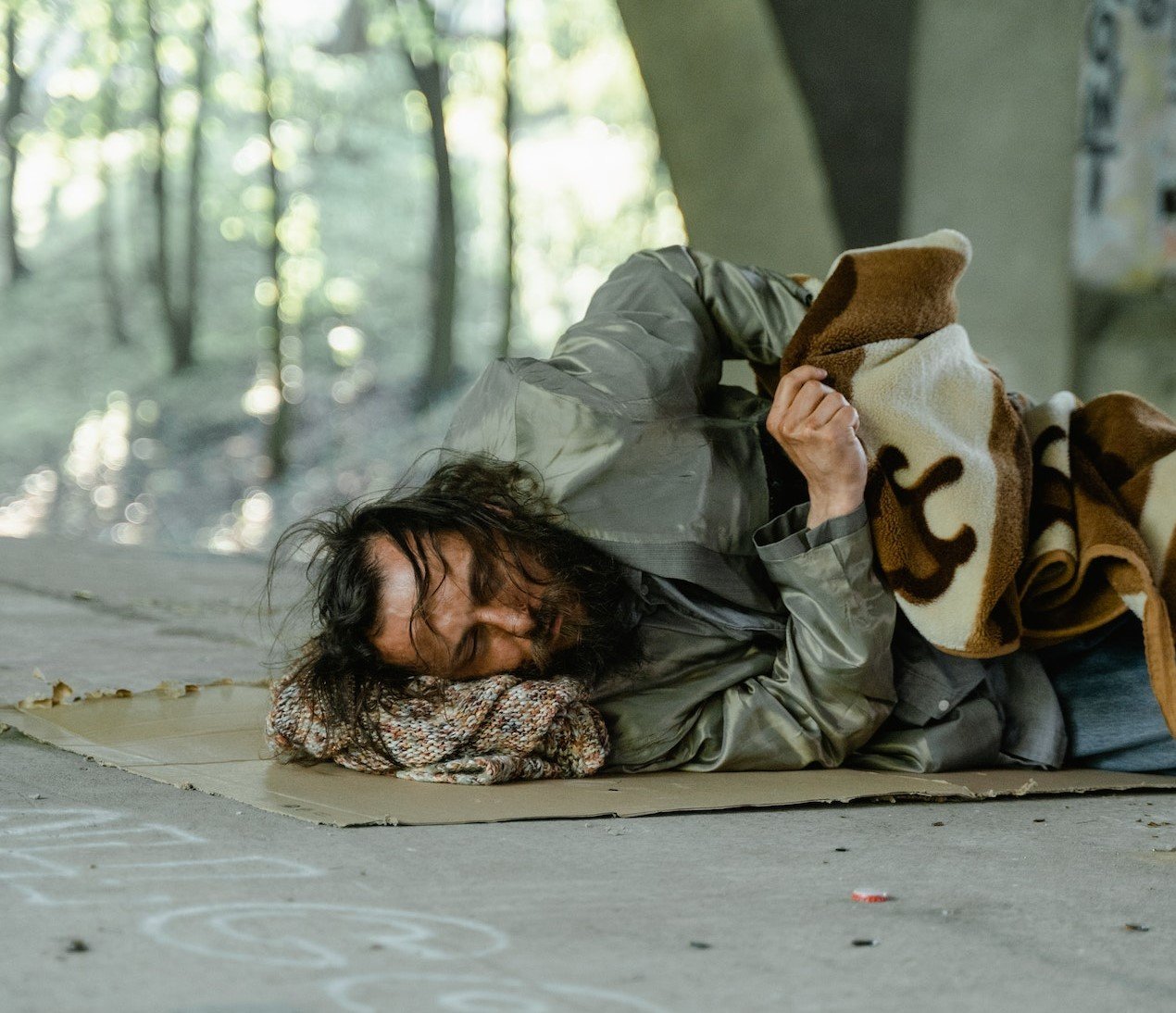 For illustration purposes only | Source: Pexels
She stepped closer and saw that he didn't appear to be breathing. Immediately, Rachel pressed her fingers to his throat. There was no pulse. "Call 9-1-1!" she screamed.
She ripped the man's shirt open and started doing CPR. "Stay with me, blue-eyes!" she cried. "Please, please don't die!"
Rachel tilted his head back to open his airway and blew her breath into his lungs. "Breathe, damn you!" she puffed. "BREATHE!"
Then the man shuddered under her hands and he coughed feebly. It was then that Rachel heard the wailing of the ambulance. "You're going to be alright, blue-eyes," she gasped. "I'll take care of you!"
Rachel rode along with the homeless man in the ambulance and watched anxiously as the doctors examined him. "Are you the family?" a doctor asked.
"A friend," she said. "I don't think he has a family."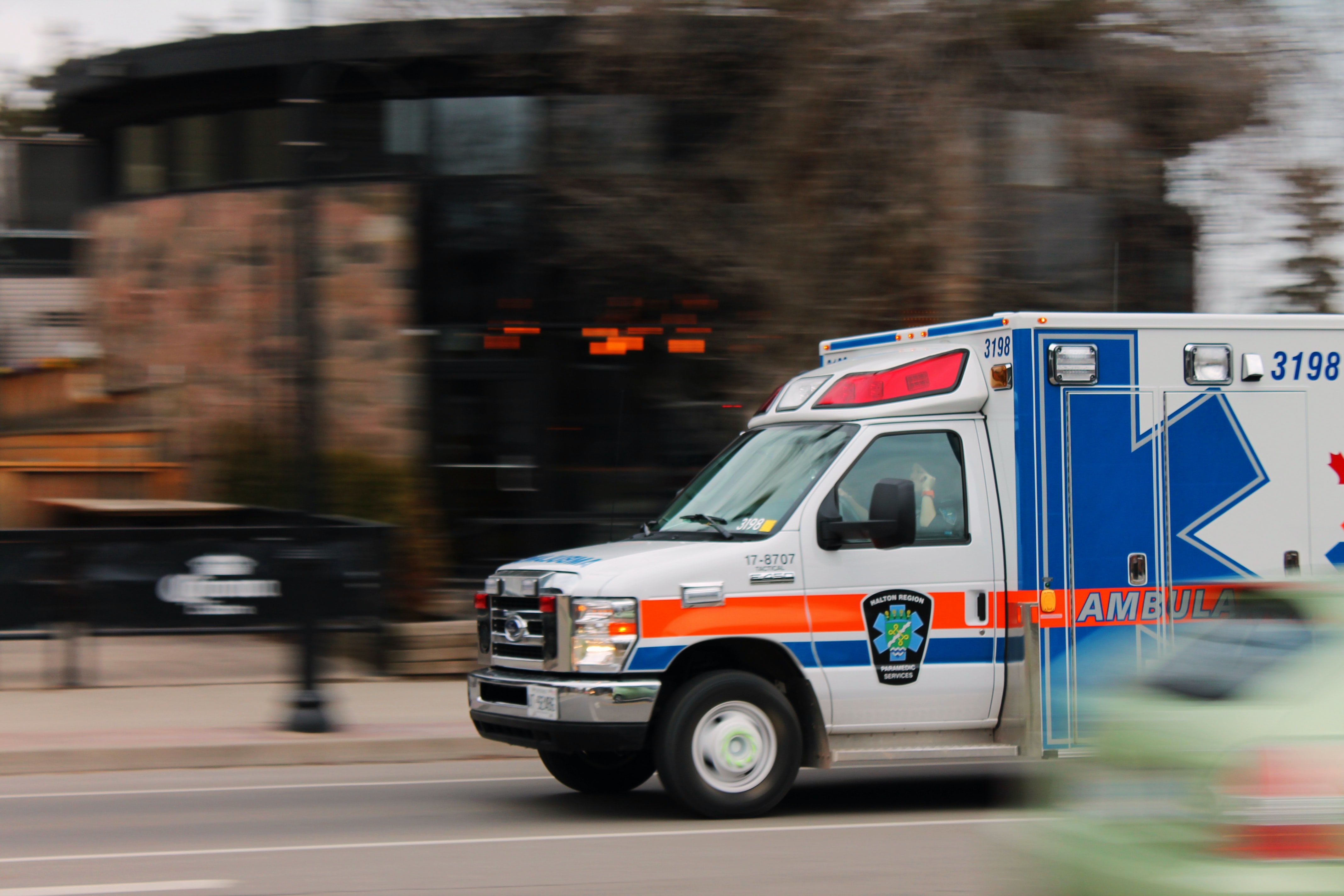 For illustration purposes only | Source: Unsplash
"Your friend has a severe head injury," the doctor explained. "It looks like an old injury, maybe three or four years. The problem is that there is scar tissue pressing down on his brain. That is why he had a seizure.
"We're going to operate, and hopefully, we can help him." Rachel visited Blue Eyes every day, waiting for him to come out of the medically induced coma.
One day, she walked into his room and he opened his eyes. "Rachel!" he said. Rachel took his hand and smiled. Blue Eyes looked very different!
The nurses had shaved him, and under that straggly beard, they discovered a very handsome man. "I remember you, Rachel," he said and smiled.
He did remember her, and every day he remembered a little more of who he was, or had been. His name, he told Rachel, was Michael.
Michael had been in a car accident five years before, and doctors had given him a clean bill of health. When Michael complained about raging headaches, no one thought it was related to the accident.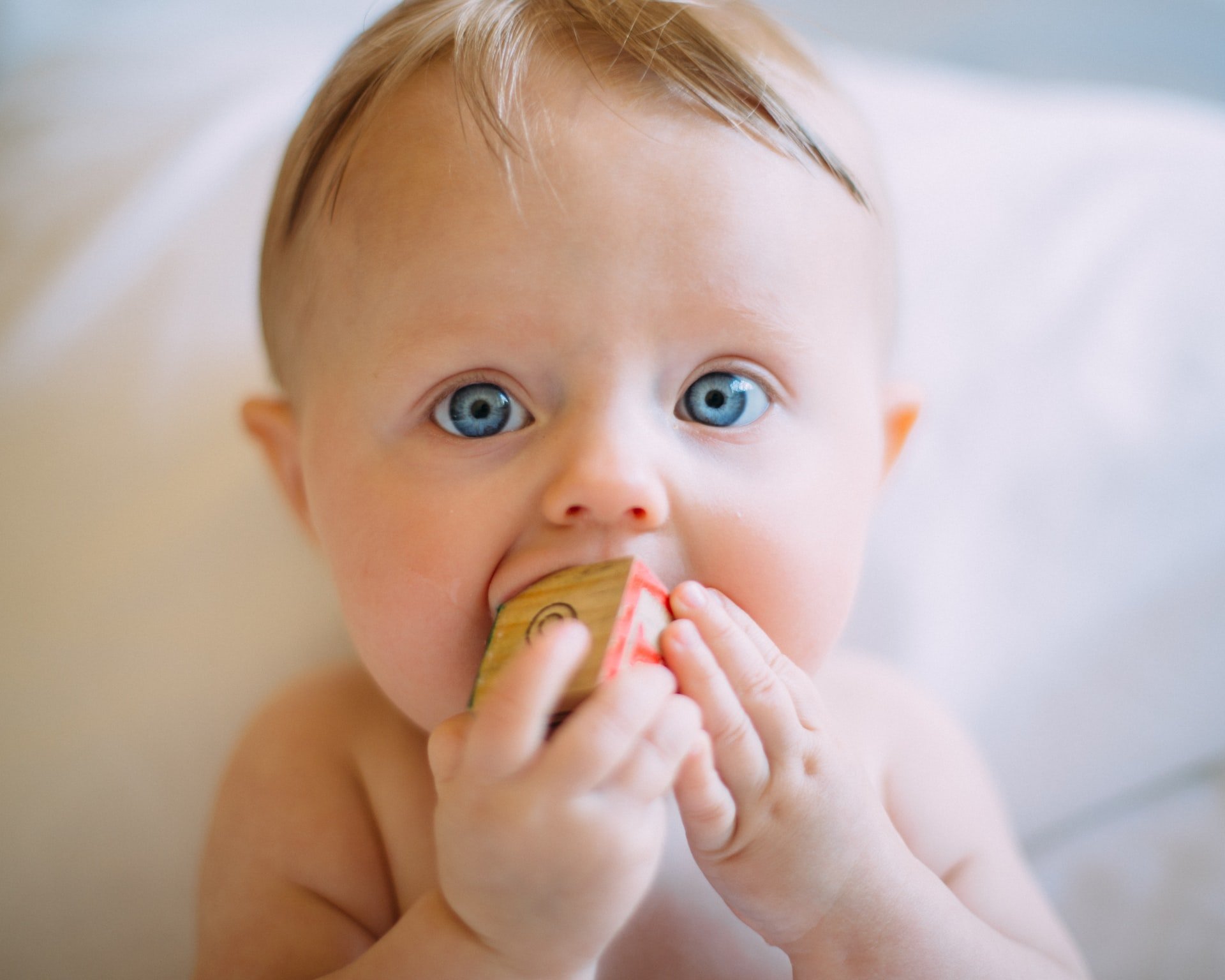 For illustration purposes only | Source: Unsplash
Then one day, Michael went on a business trip to another state, and he had his first seizure. The result was amnesia. Michael didn't know who he was, where he came from, or even remember the hotel he'd been lodged in.
So he'd been living on the streets, lost, desperate, until Rachel smiled at him and saved his life. Of course, he fell in love with Rachel, and she with him.
Michael made a complete recovery and he asked Rachel to marry him. It turned out that Michael was a very wealthy man, the owner of several companies, and he insisted that Rachel stop working.
Two years later, Rachel and Michael welcomed their first child together — a beautiful baby girl with her father's blue eyes and her mother's sweet smile.
What can we learn from this story?
A dollar may not make much of a difference to you, but it might save someone's life. Rachel's small donations kept Michael alive -- and so did her kindness.
Every person living on the streets belongs somewhere, to someone. Even if they have lost themselves and their way in life, every homeless soul has someone, somewhere who loves them.
Share this story with your friends. It might brighten their day and inspire them.
If you enjoyed this story, you might like this one about a young orphaned girl who shares her food with a homeless beggar she meets on the street near her house. She's stunned when he returns in a limousine to adopt her.
This piece is inspired by stories from the everyday lives of our readers and written by a professional writer. Any resemblance to actual names or locations is purely coincidental. All images are for illustration purposes only. Share your story with us; maybe it will change someone's life. If you would like to share your story, please send it to info@amomama.com.
Please fill in your e-mail so we can share with you our top stories!