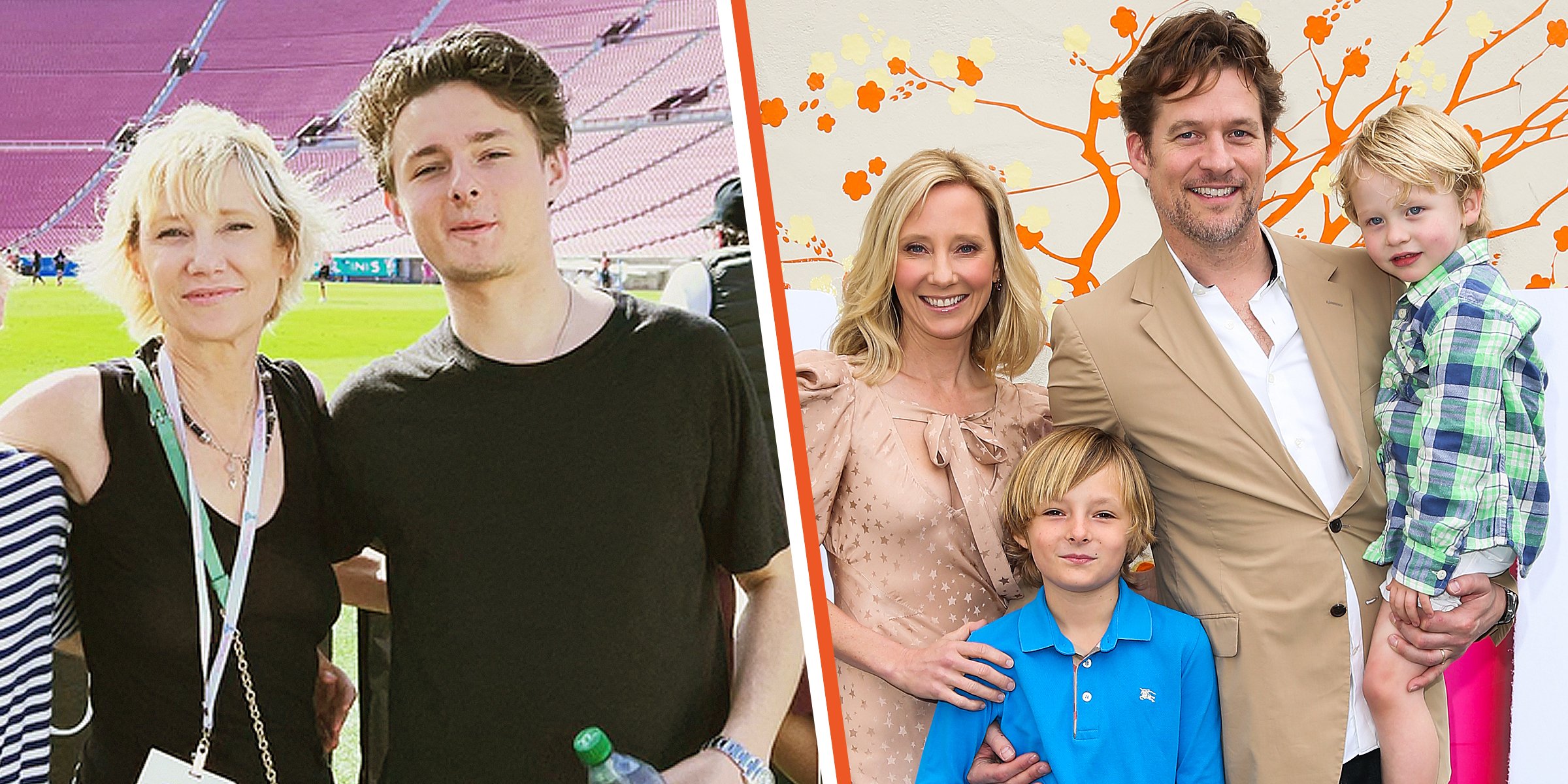 Getty Images
Anne Heche's Mourning Son Wants to Be in Charge of the Estate as She Had Sold the Family House for $4 Million

It has been nearly a month since 53-year-old Anne Heche died, leaving behind two sons. Before her demise, she sold their family home for $ 4 million, and now, one of her grieving sons has requested to be in charge of her fortune.
Anne Heche died on August 17, 2022. She was a mother to two adorable boys aged 20 and 13. While mourning her, her eldest child, Homer Heche Laffoon, revealed his intentions of taking over his mom's property even though Heche did not leave a will.
His request was filed through the Los Angeles County Court this week. The young man mentioned that his mother's annual income and personal possessions were unknown.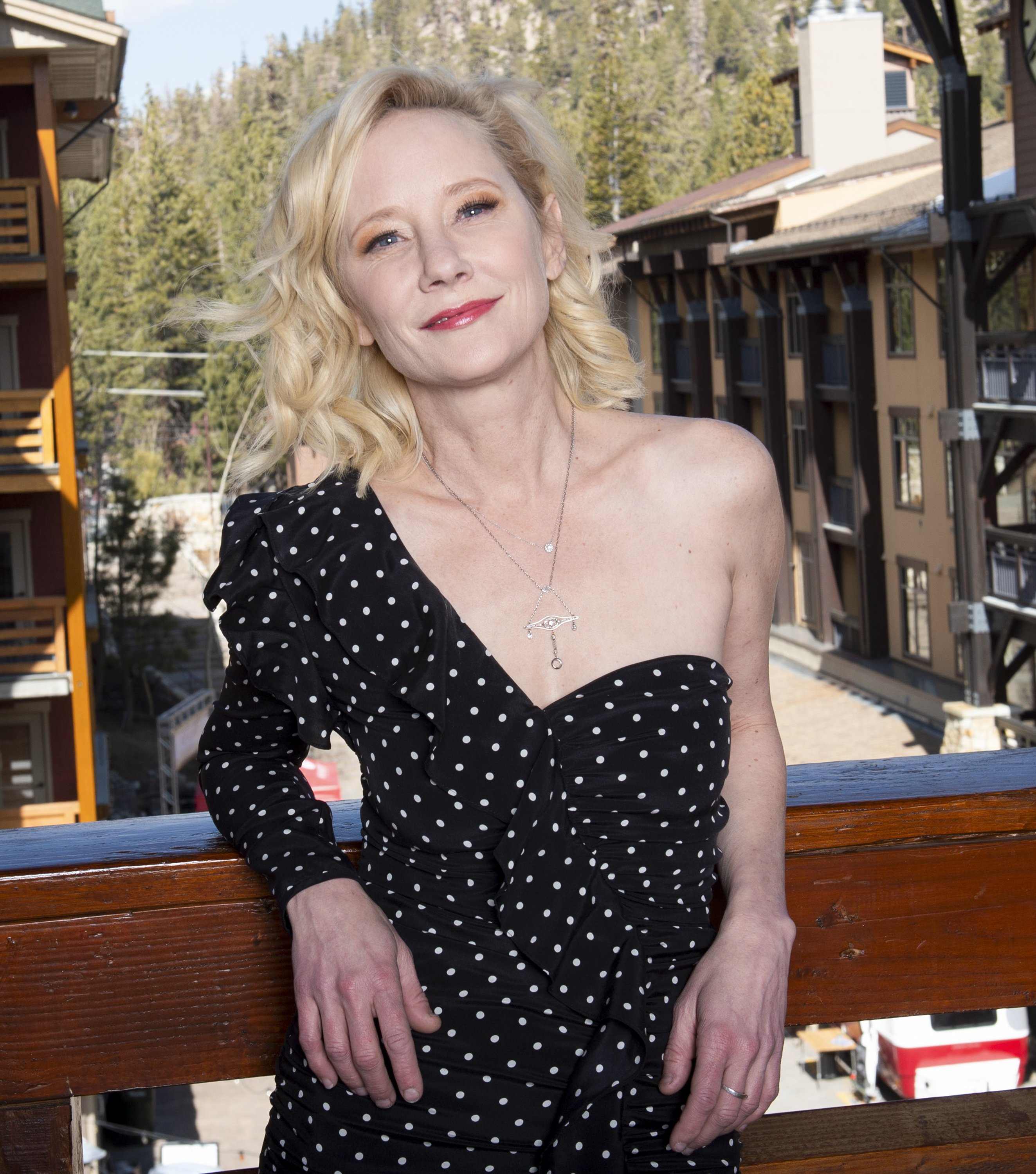 Anne Heche attend 3rd Annual Mammoth Film Festival Portrait Studio on February 29, 2020 in Mammoth Lakes, California. | Source: Getty Images
A few days before her death, the "Volcano" actress was involved in a fatal auto crash in Los Angeles. Her representative explained that she had run into a two-story building in Mar Vista and lost consciousness.
Investigations revealed that the onscreen star had drugs in her system and that she was the only one rescued from the accident scene.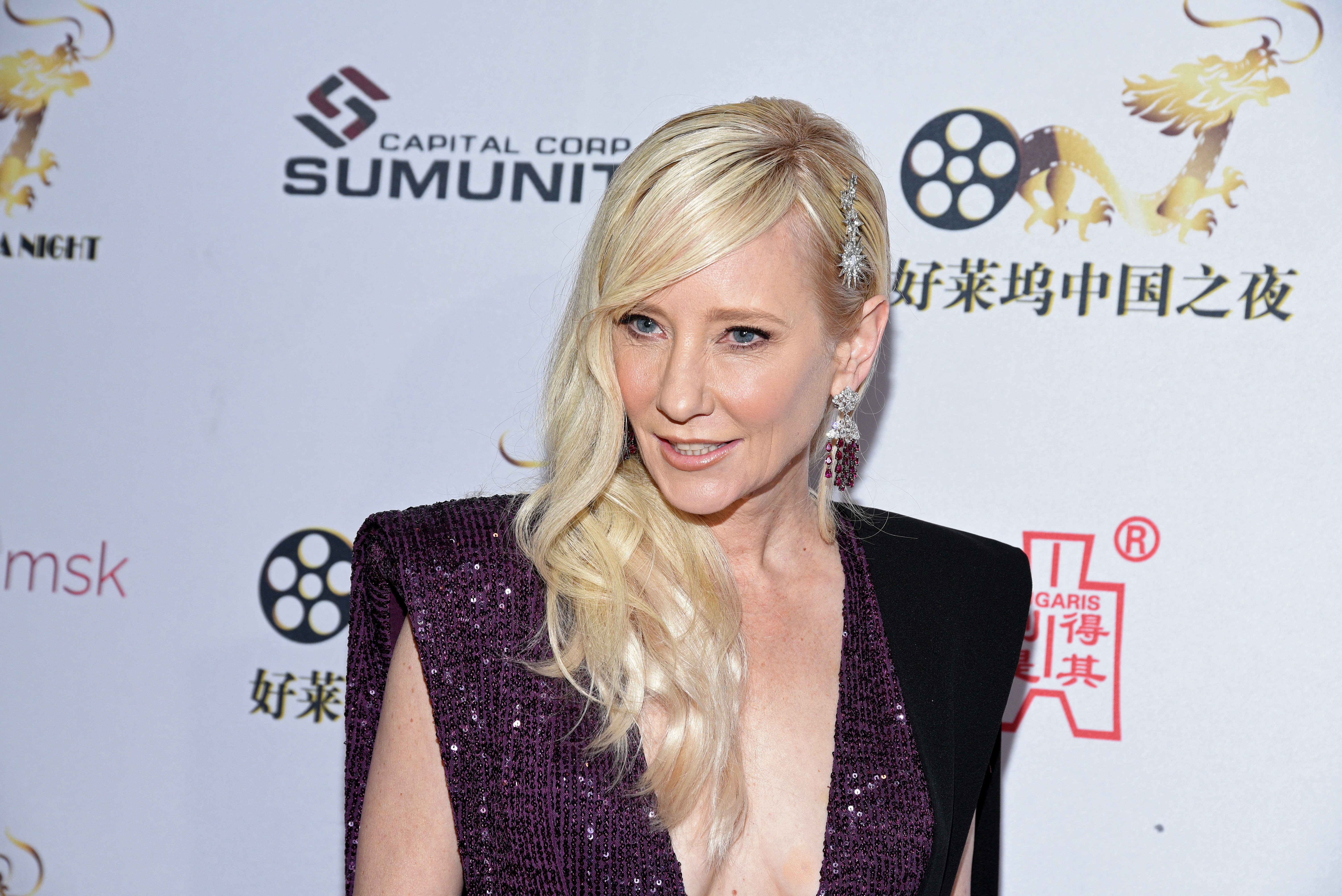 Actress Anne Heche at the Hollywood China Night Oscar viewing party on February 09, 2020 in Beverly Hills, California. | Source: Getty Images
Her vehicle and the home went up in flames, and it took more than fifty firefighters to put out the fire. After being rushed to a hospital, she regained consciousness but was in poor condition.
Heche sustained pulmonary injury and burns. Five days later, she was reported to still be in a coma and a critical state. Heche's income and property have not been estimated, nor did she leave a will.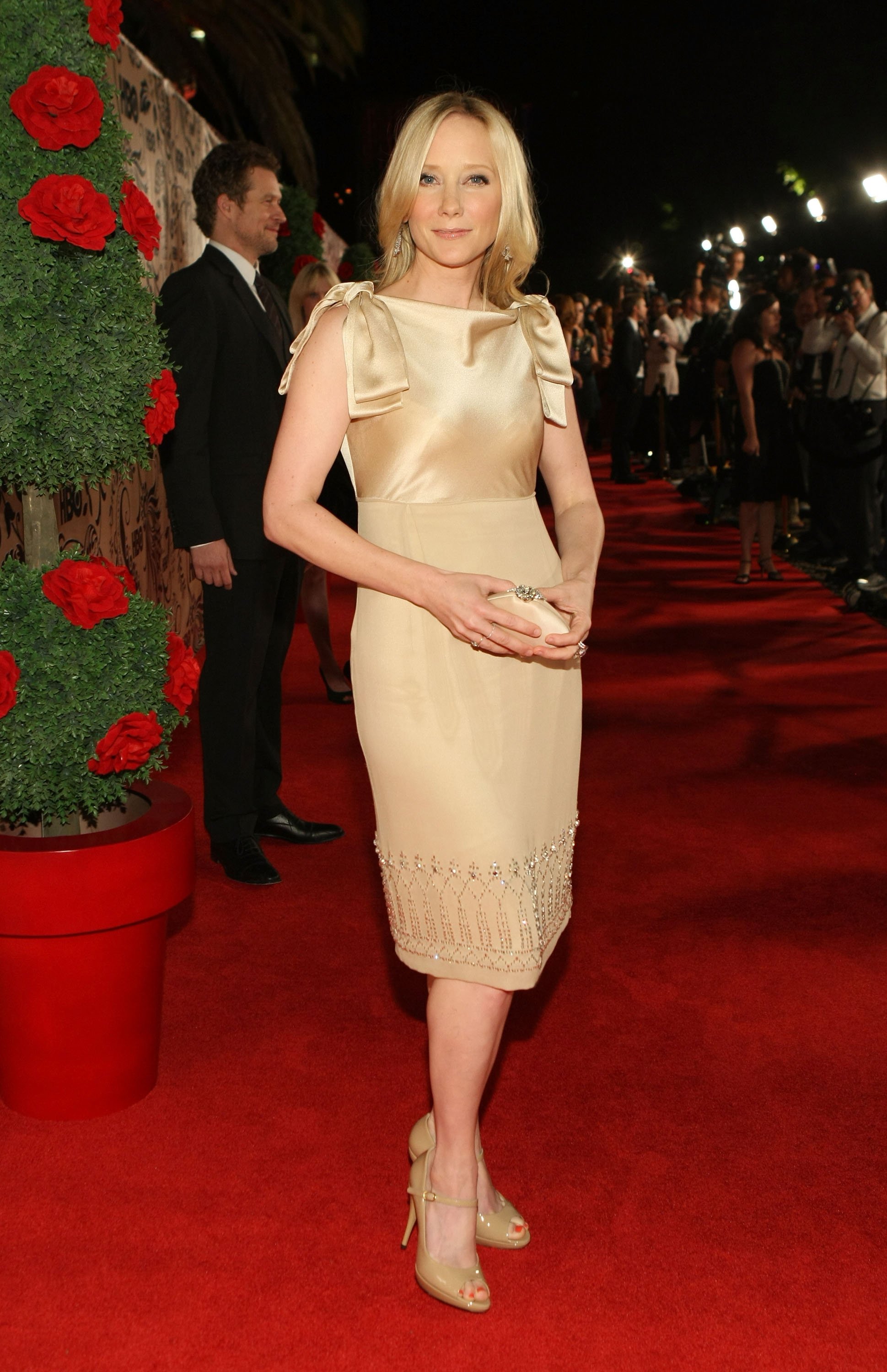 Actress Anne Heche at HBO's post Emmy Awards reception at the Pacific Design Center on September 20, 2009 in West Hollywood, California. | Source: Getty Images
She was very involved in managing her wealth when she was alive. This was demonstrated in the sales of her previous family home.
Anna Heche Sold off Some Property
After spending ten years with James Tupper in a relationship that produced her youngest son, Atlas, the duo separated.
Her ex-husband, Coleman "Coley" Laffoon, also shared his thoughts on the tragedy. He mentioned that he loves her and will miss her greatly. However, he promised to protect and look after their son, Homer.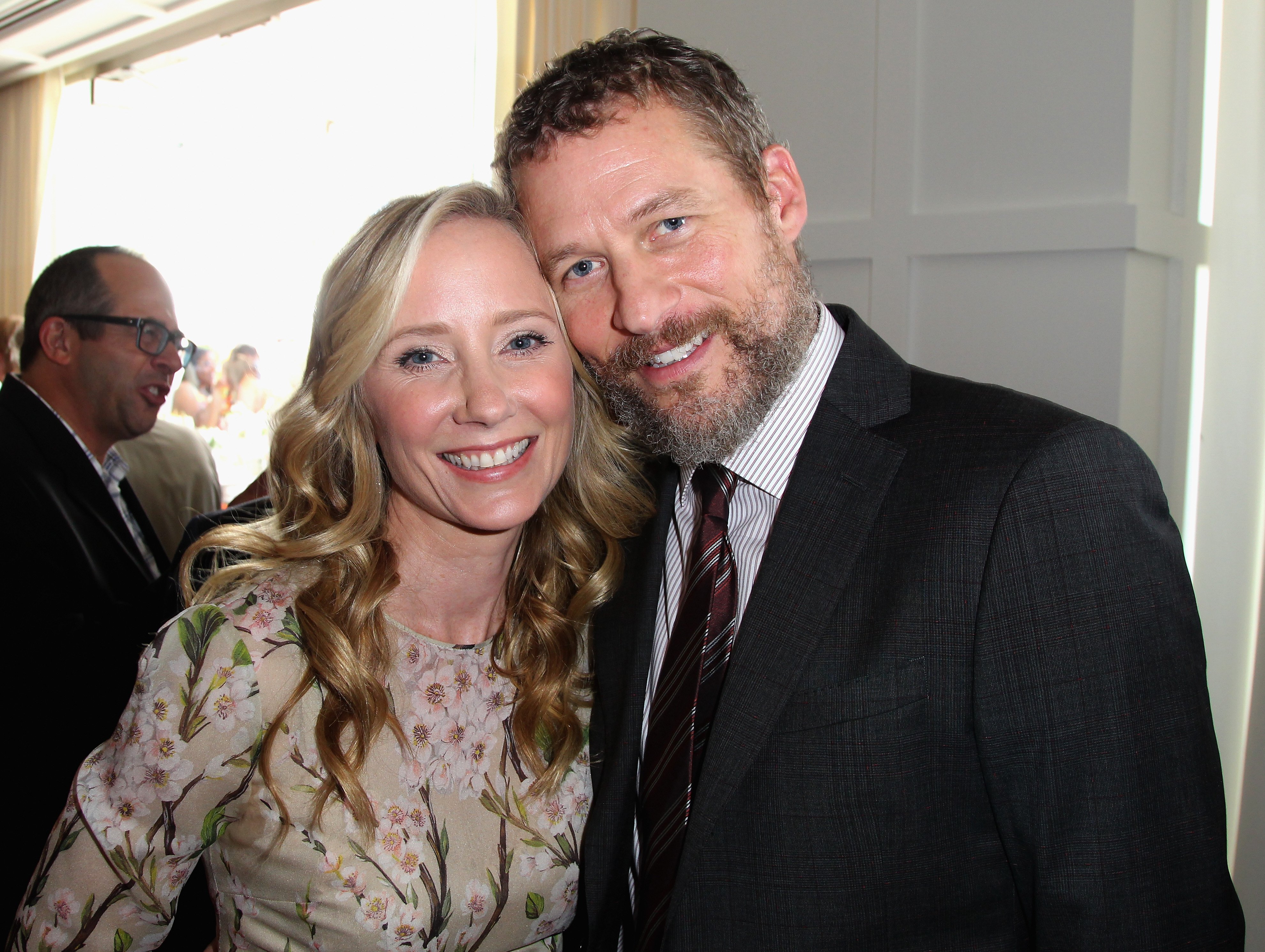 Actress Anne Heche and James Tupper during the 2014 BAFTA Los Angeles TV Tea presented by BBC America and Jaguar at SLS Hotel on August 23, 2014 in Beverly Hills, California. | Source: Getty Images
Following their split, the former couple decided to list their family home in Hollywood. This was home to the actress, her ex, and her sons.
The property was listed for $3.95 million; it boasts five bedrooms and a similar number of bathrooms. Woodwork is one of the consistent features of the home, as it possesses wood ceilings in the family room and kitchen.
There is also a dual wood-burning fireplace and high doors that ushers visitors to a den and media room. The bottom part of the house shows a dining room, living room, visitor's room, and powder room.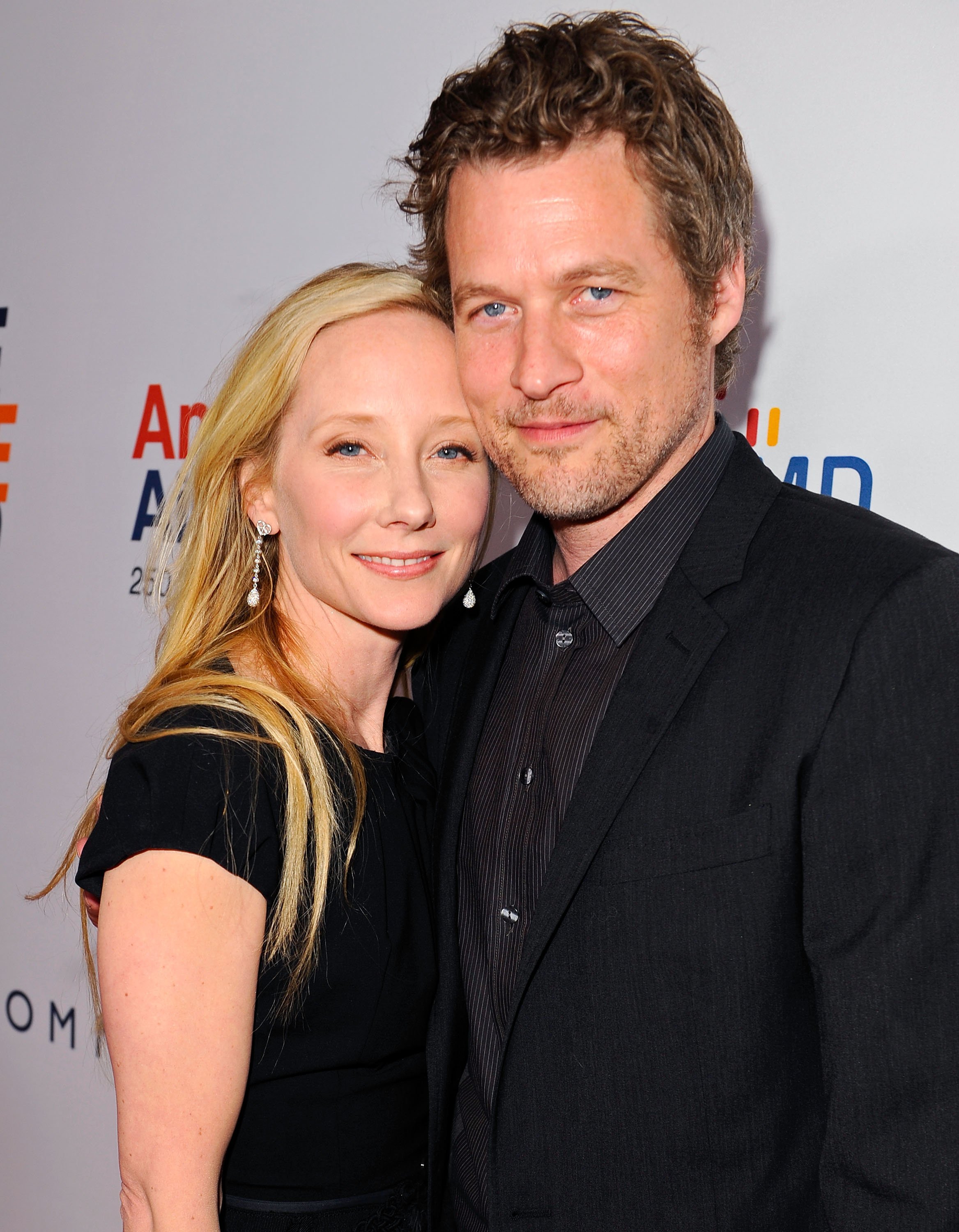 Actress Anne Heche and actor James Tupper attend the 17th Annual Race to Erase MS event co-chaired by Nancy Davis and Tommy Hilfiger at the Hyatt Regency Century Plaza on May 7, 2010 in Los Angeles, California. | Source: Getty Images
The top part of the building includes a Mediterranean-themed lodging, with four bedrooms, all ensuite, with balconies, closets, and bathrooms. The master bedroom has a two grand closet, a steam shower, and a soaking bathtub.
The beauty outdoors is as exquisite as the inside. There is an inground pool, a sheltered terrace with a fireplace for outdoor feasting, and a cabana.
Following the former couple's separation, Heche confessed that they created a great life and shared happy memories as a family while working.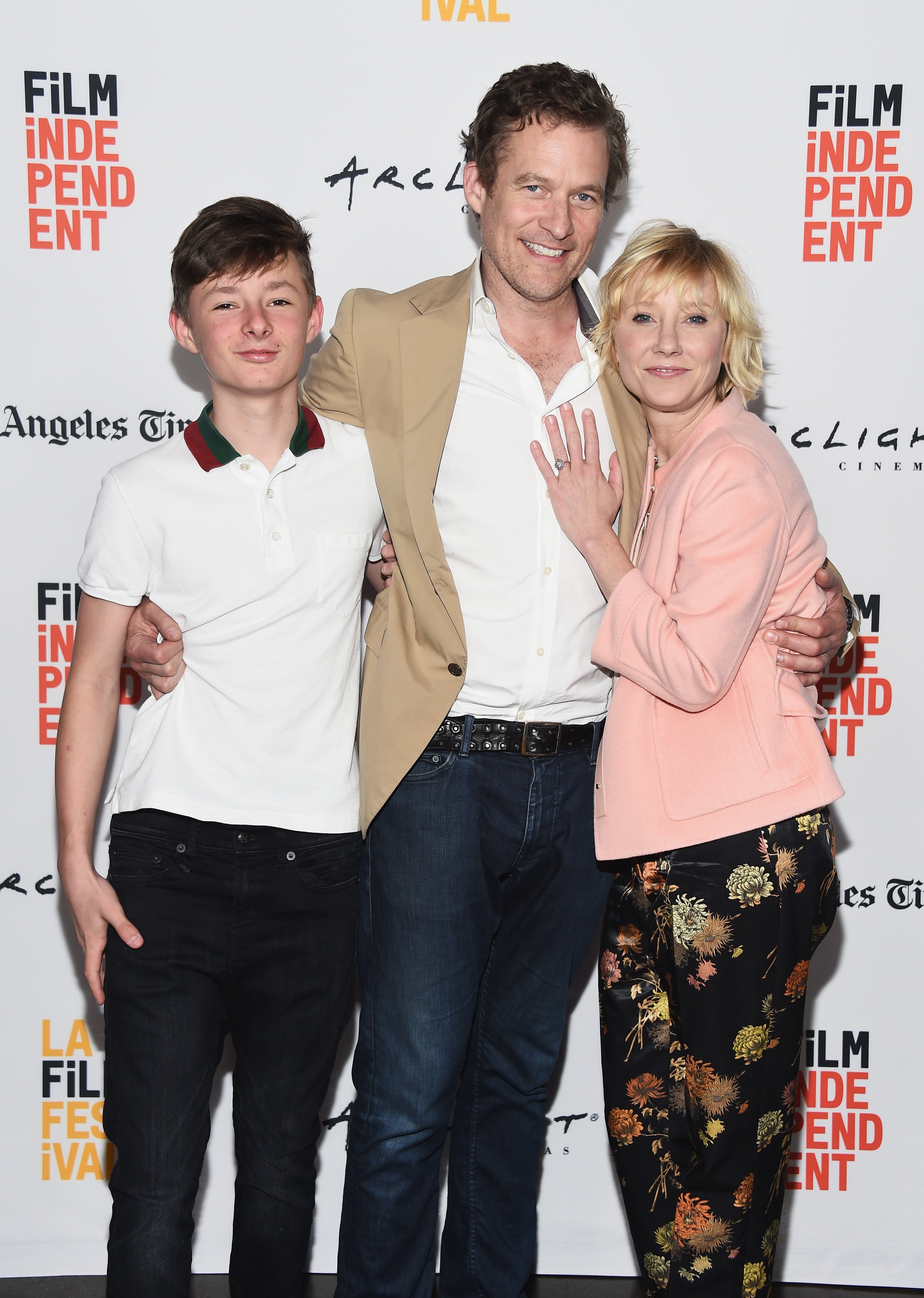 Homer Laffoon, actor James Tupper and actress Anne Heche at the 2017 Los Angeles Film Festival "My Friend Dahmer" premiere held at the ArcLight Santa Monica on June 18, 2017 in Santa Monica, California. | Source: Getty Images
There was no reason for their split, but Heche remained positive while asking for privacy from the public. In her words:
"Relationships change and grow; we're taking time for that. We care much for each other and plan to continue raising our two beautiful boys in love and harmony. Thank you for allowing us privacy as our family evolves."
Fans would recall that Tupper and the actress began their romance when they connected while working on a movie set in 2007.
Since then, they have remained inseparable and even worked on similar projects. In 2016, the real-life couple acted as an onscreen couple in the sci-fi series "Aftermath."
The aftermath of her split with Tupper saw her in a relationship with a former co-star, Thomas Jane. However, a few months after selling her property with her ex-lover, she acquired a new fairytale-like cottage in Silver Lake.
Jane purchased the home for $1.9million; however, toward the end of 2020, tax records listed Heche as an owner.
This was a four-bedroom and four-bathroom home initially constructed in 1926. Soon, Heche and Jane sold their modestly charming home for $2milion.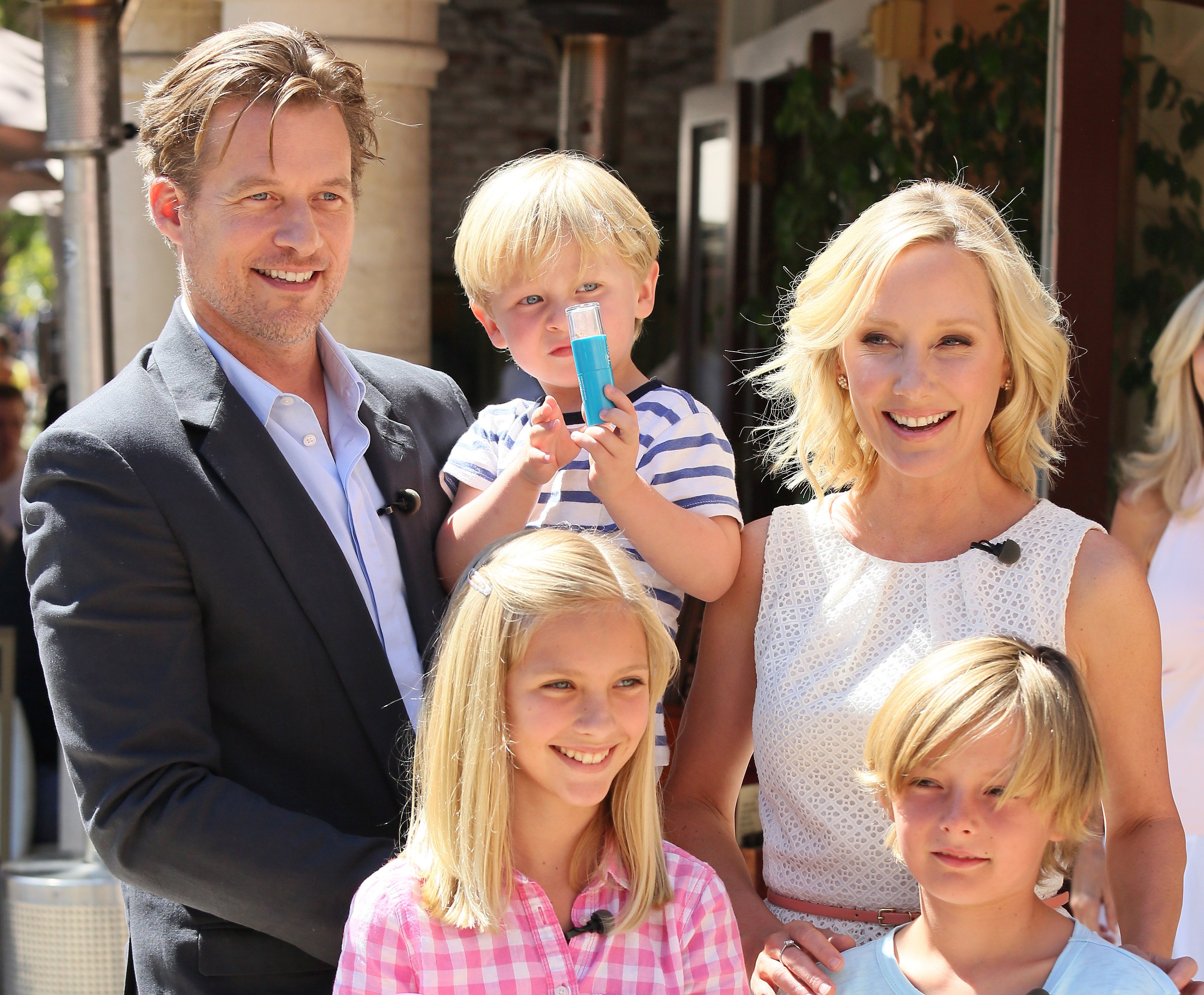 James Tupper, Atlas Heche Tupper, Anne Heche and Homer Laffoon attend The Grove on August 27, 2012 in Los Angeles, California. | Source: Getty Images
Although this was a much smaller property compared to her home with Tupper, it has its unique landscape, porch, high windows, large chandeliers, and all-white indoor walls.
Heche's Kids Mourn Her
Without holding back, Homer has been very honest about how he feels. The 20-year-old confessed that he and his younger brother found it difficult to cope with their mother's demise. His statement read:
"My brother Atlas and I lost our mom. After six days of almost unbelievable emotional swings, I am left with a deep, wordless sadness. Hopefully, my mom is free from pain and beginning to explore what I like to imagine as her eternal freedom."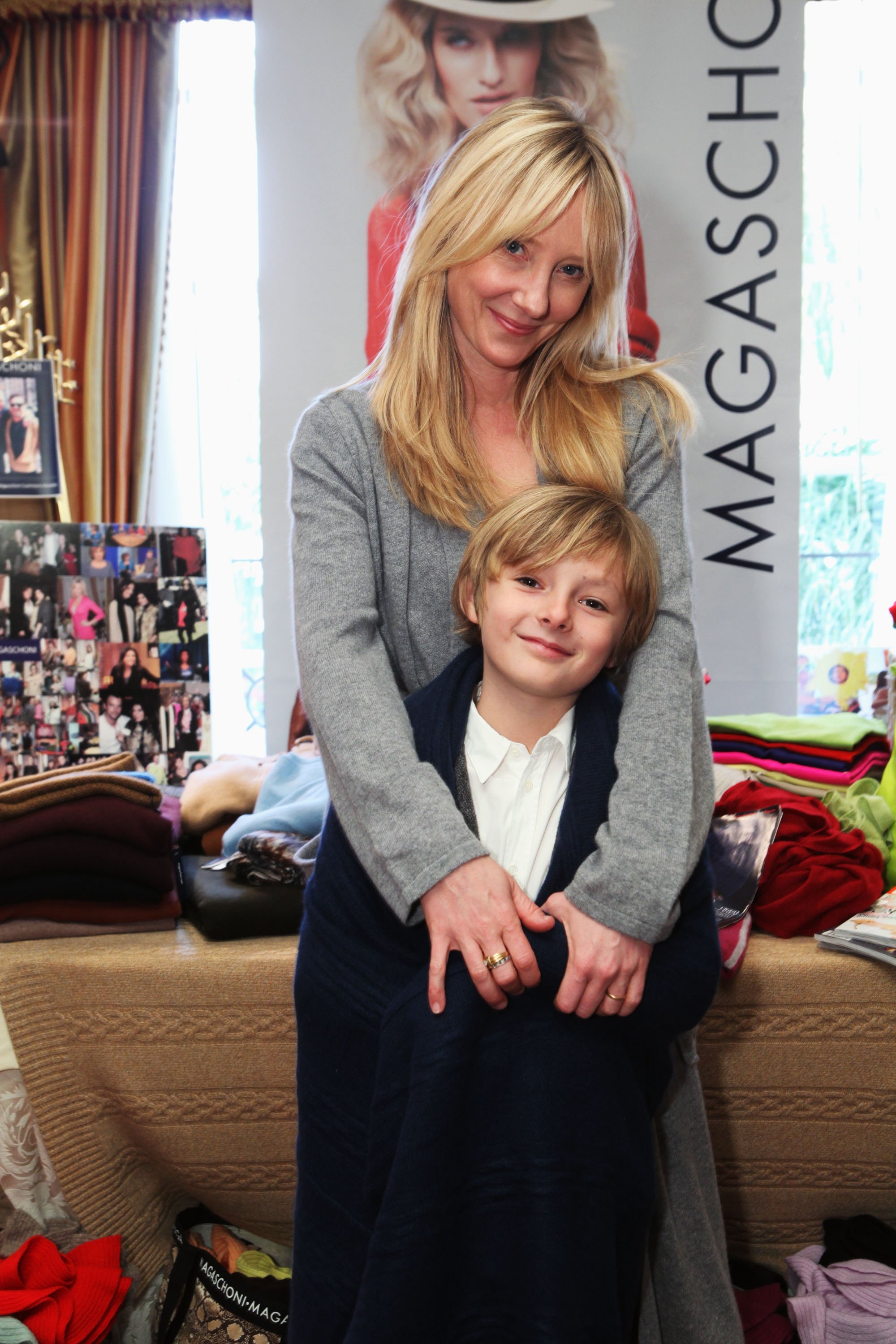 Actress Anne Heche and Homer Laffoon at the HBO Luxury Lounge Featuring L'Oreal Paris And New Era Cap - Day 1 at Four Seasons Hotel Los Angeles on January 14, 2012 in Beverly Hills, California. | Source: Getty Images
As stated earlier, she died from the injuries sustained in the accident. Heche, who was in a coma and pronounced brain dead and legally dead under California law, always wanted her organs donated.
Her family honored her wish, and a few hours before she was plugged out of life support, she was matched with a recipient. Despite the grief, Heche's family maintained that she would forever be remembered through her kids, values, and principles. They also hailed her passion and what she stood for, adding that:
"More than her extraordinary talent, she saw spreading kindness and joy as her life's work -- especially moving the needle for acceptance of who you love."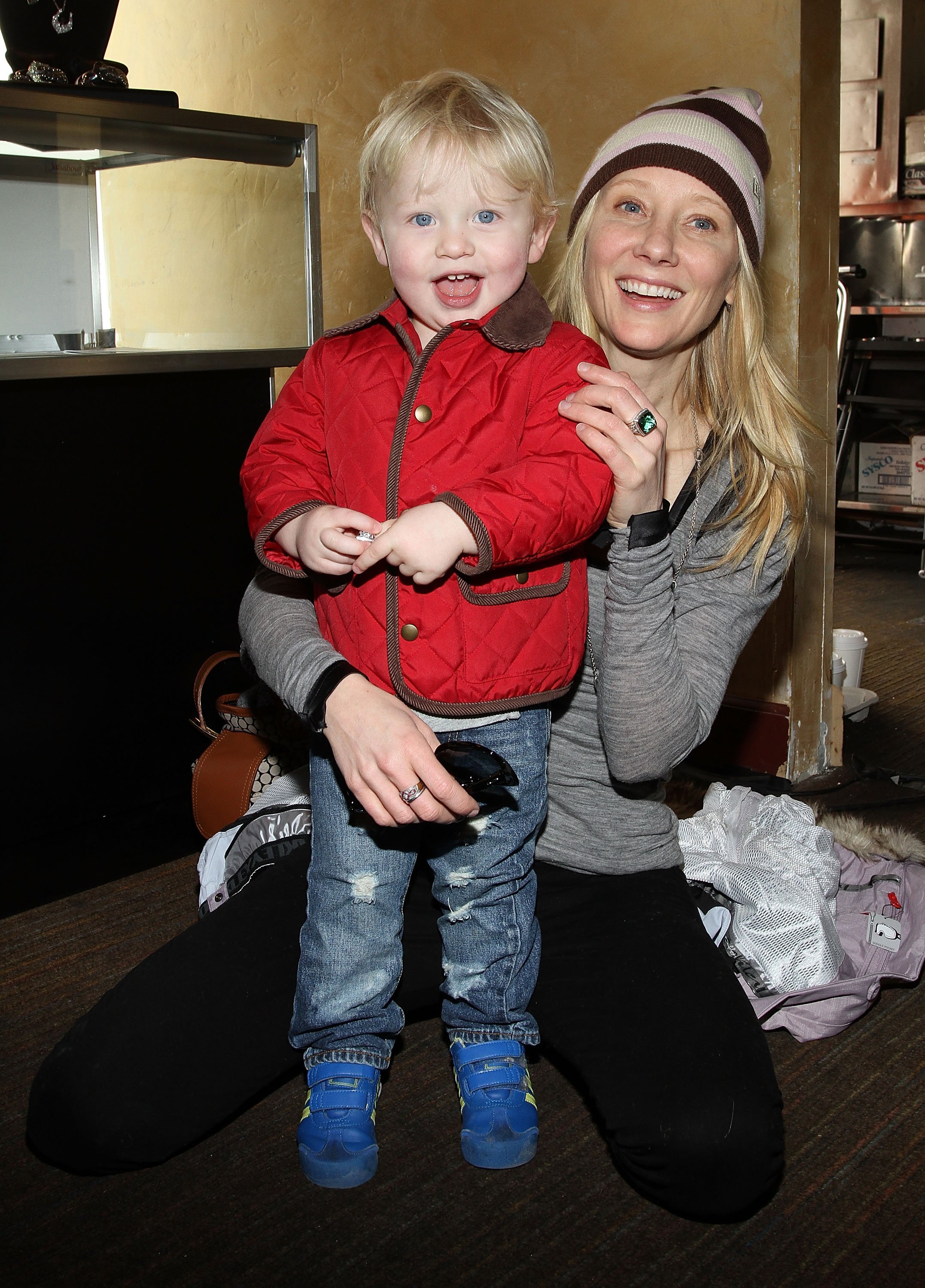 Actress Anne Heche and son Atlas Heche Tupper at the TR Suites at the Gateway Center on January 22, 2011 in Park City, Utah. | Source: Getty Images
In their statement, Heche's clan extended a heart of gratitude to her caretakers at Grossman Burn Center, West Hills hospital.
Her ex-husband, Coleman "Coley" Laffoon, shared his thoughts on the tragedy. He mentioned that he loves her and will miss her greatly. However, he promised to protect and look after their son, Homer. He said:
"It's hard for me, and it's hard for my family and Homer. But we got each other, have a lot of support, and we're gonna be OK."
Undoubtedly, Heche made her mark before her demise. The talented actress came to the limelight after her appearance in "Another World," where she starred as twins Vicky Hudson and Marley Love, playing dual roles.
What came after were remarkable successes in bigger projects, including "Wag the Dog," "Six Days, Seven Nights," and "Donnie Brasco."
So it is safe to say that while her family misses her for all she was to them, her fans and the entire Hollywood would also feel her absence, as she was an outstanding actress.
Please fill in your e-mail so we can share with you our top stories!