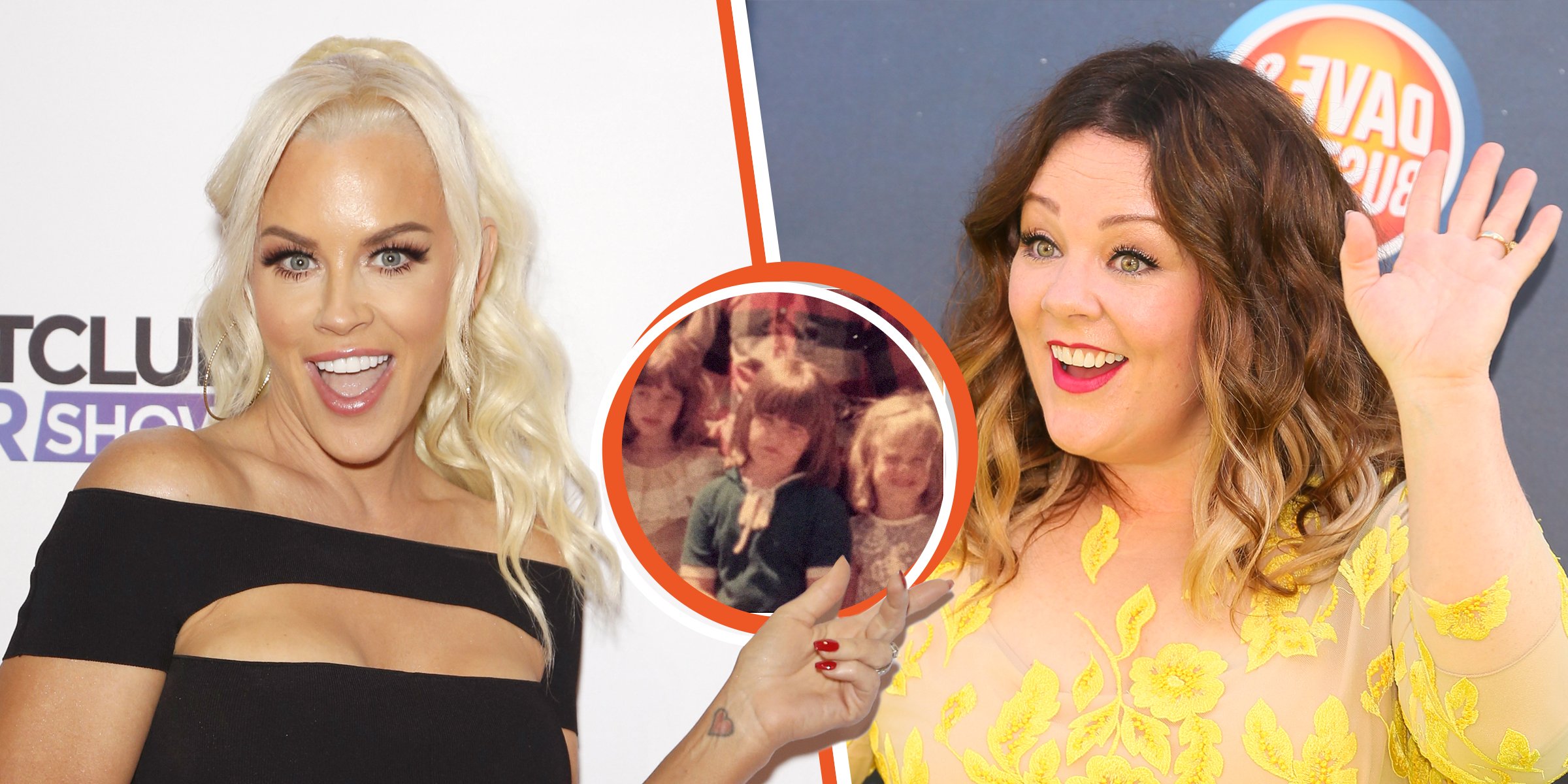 Getty images | Instagram.com/jennymccarthy
Jenny McCarthy Stood up for Cousin Melissa McCarthy amid Hurtful Remarks & Debunked Claims about Their Feud

Actress Melissa McCarthy and her cousin Jenny McCarthy have always had a loving and respectful relationship. They grew up together, and Jenny helped McCarthy find her footing in the business. However, for a long time, the two have had to deal with feuding rumors, which they have vehemently denied.
Melissa McCarthy has always been good-hearted. Her radiant smile and infectious laughter are one of her most desirable qualities. And she is passing those enviable traits to her two daughters, who she shares with her husband of 16 years, Ben Falcone.
Since becoming parents, McCarthy and her husband made it their responsibility to talk to their daughters about the importance of being good and kind to others.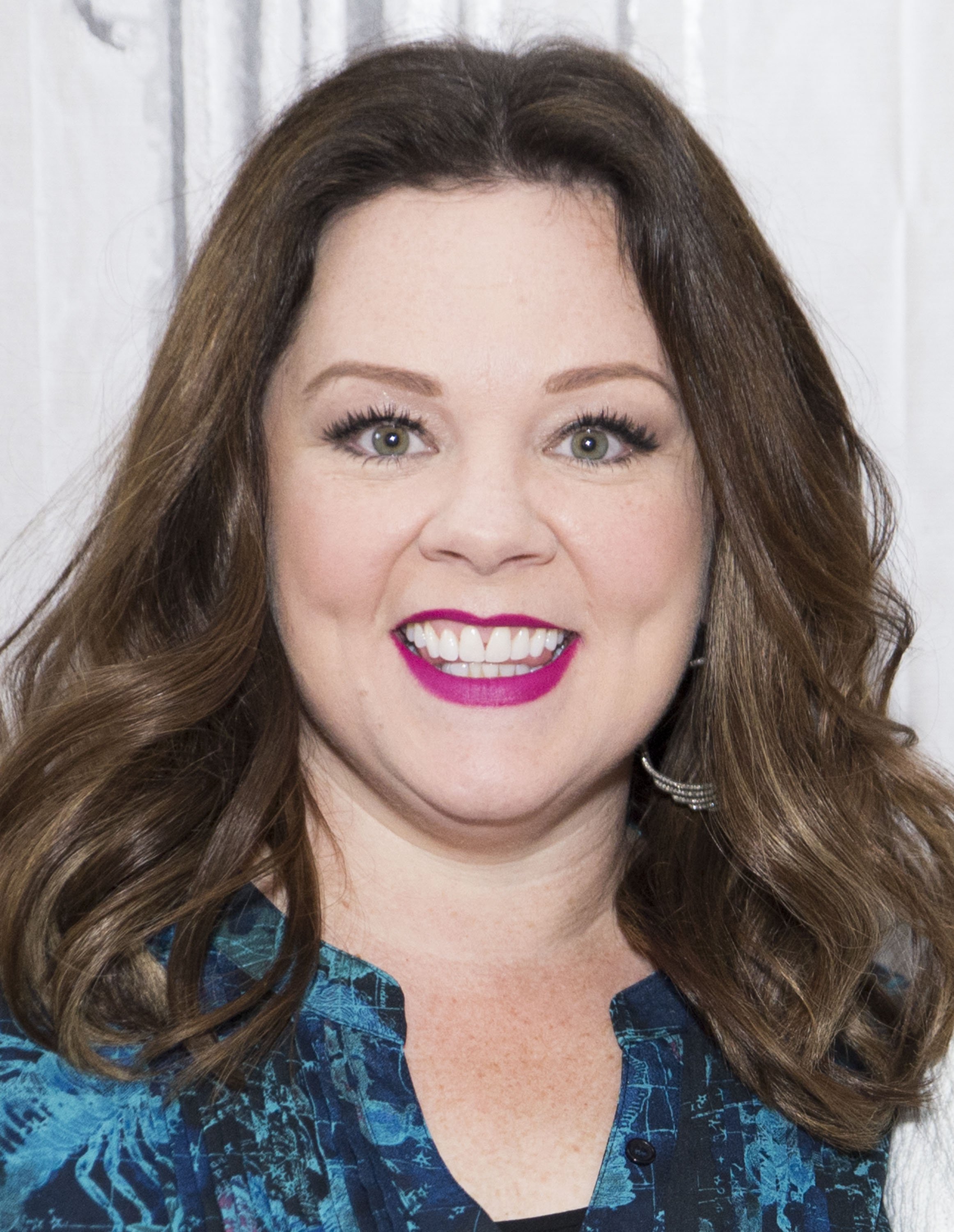 Melissa McCarthy attends AOL Build Series at AOL Studios In New York on April 6, 2016 in New York City. | Source: Getty Images
Yet it has not been easy to teach kindness in a world where social media bullying and negativity are the order of the day. Her constant desire to never come across an unpleasant person drives her to raise her daughters well. She mused:
"Ben and I discussed wanting to put just really good stuff back out into the world."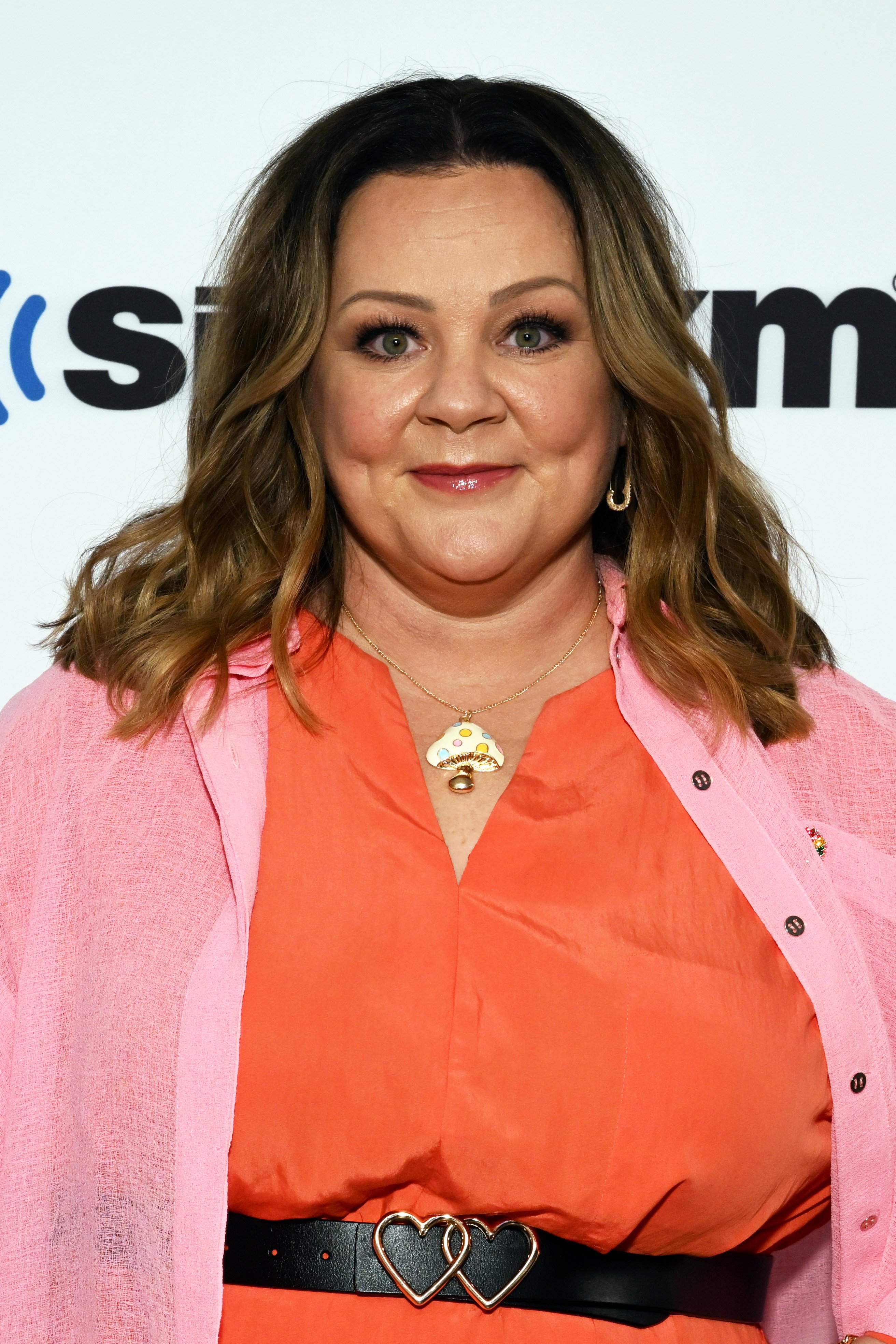 Actress Melissa McCarthy visits SiriusXM Studios on June 07, 2022 in New York City. | Source: Getty Images
The "Bridesmaids" actress grew up in a family that resonated with her beliefs about respect and one that placed high regard on one's output to the world. They also did not tolerate people that hurt others, especially regarding appearances.
One person that shared her values is her cousin Jenny McCarthy. Jenny, an actress and comedian, and McCarthy grew up together in Illinois and shared a very close bond, long before they made it in Hollywood.
They have remained on good terms since childhood, as is evident from a 2015 post by Jenny, where she put up a throwback photo of her, her sister, and McCarthy at a zoo as kids. The photo showed the three sporting perfectly '70s retro garb, and was captioned:
"Me, my sis, and my cousin Melissa. 102 degrees at the zoo, not happy campers."
Jenny Helped McCarthy Find Her Footing in Hollywood
Growing up, the two cousins always fancied careers in Hollywood, and in 1993, aged 21, Jenny was lucky enough to land herself her first gig when Playboy magazine offered her $20,000 to pose for its October issue.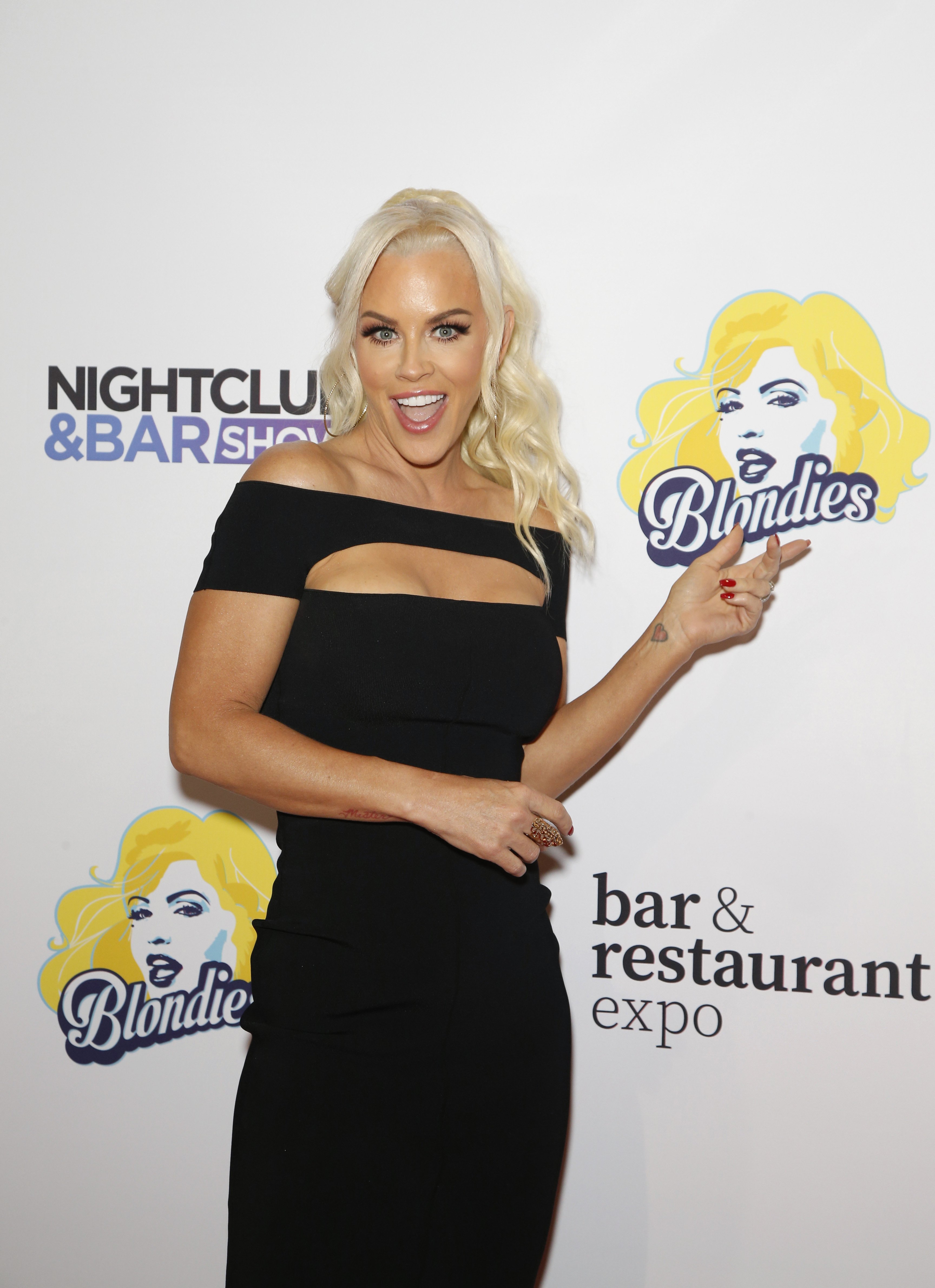 Jenny McCarthy attends Day 2 of the 35th Annual Nightclub & Bar Show and World Tea Expo at the Las Vegas Convention Center on June 29, 2021 in Las Vegas, Nevada. | Source: Getty Images
She became the Playmate of the month of October 1993. However, the feature did not sit well with her family, which held strong Catholic beliefs. Even so, she had dipped her foot in Hollywood, and there was no turning back.
She landed another job as a host for the dating show "Singled Out," and then a year later, she landed a small part in "The Stupids." Gaining popularity as she moved, she launched another sitcom, "Jenny" in 1997.
On the other hand, McCarthy's star was not yet shining so bright. She was yet to land her big break and had drawn a line in the sand, declaring that if she had not made it as an actress by 30, she would quit the film industry and look for something else to do.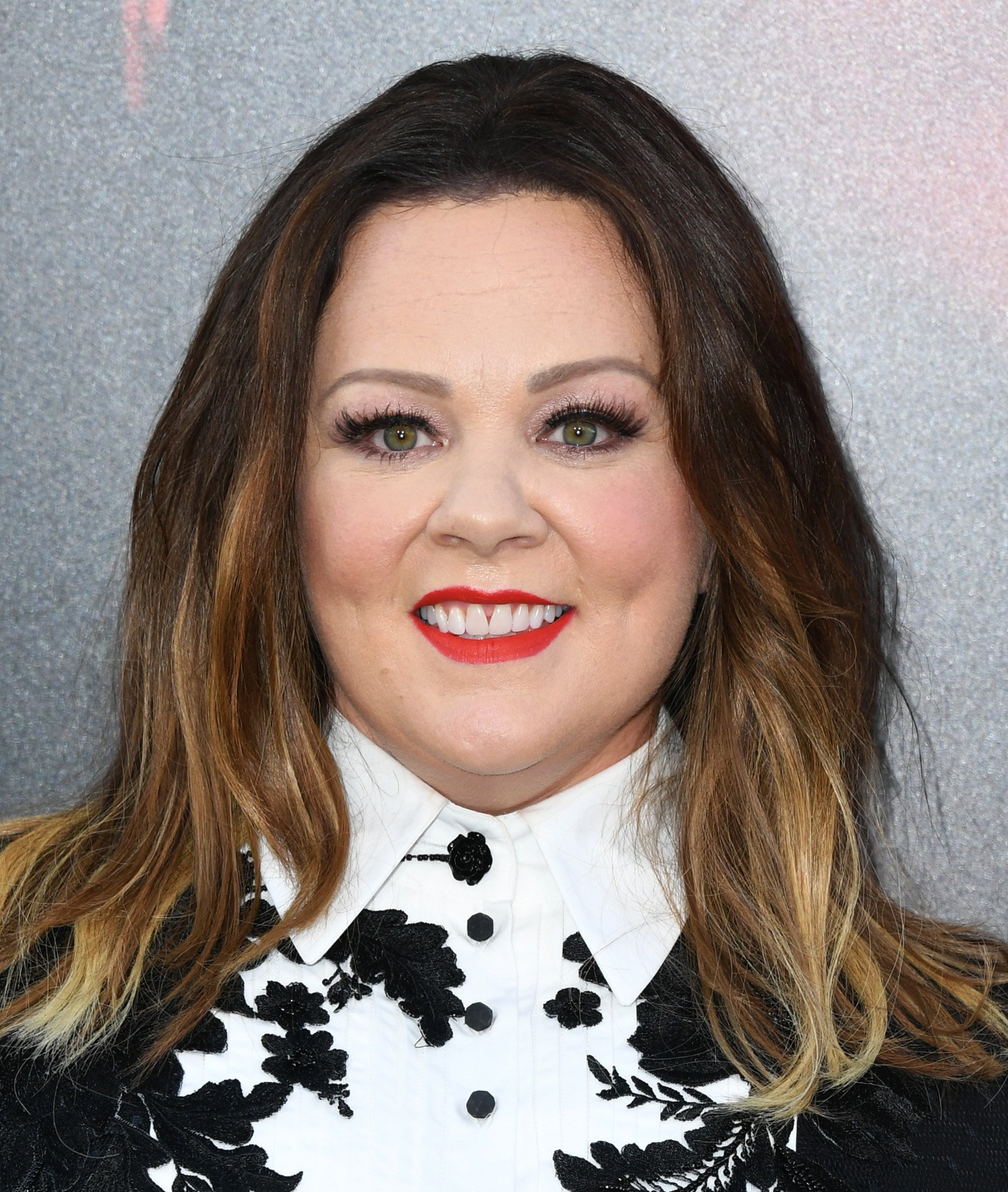 Melissa McCarthy attends the Premiere Of Warner Bros Pictures' "The Kitchen" at TCL Chinese Theatre on August 05, 2019 in Hollywood, California. | Source: Getty Images
At the time, she had been working small production jobs, assisting and coordinating, but had never been in front of a camera. But when NBC signed Jenny for the eponymous sitcom "Jenny," she hired McCarthy as a production assistant and also helped her land her first ever role appearing on an episode of the sitcom. She recalled:
"When she was starting out, I was fortunate enough to be in a position to get her a job on a show I was doing, to learn the ropes and get some experience on a TV set in front of the camera and behind the scenes."
McCarthy is forever grateful to Jenny for helping her land her feet in the business and said the same to Stern Howard during an interview on his show. She shared that the chance opened up many more doors for her.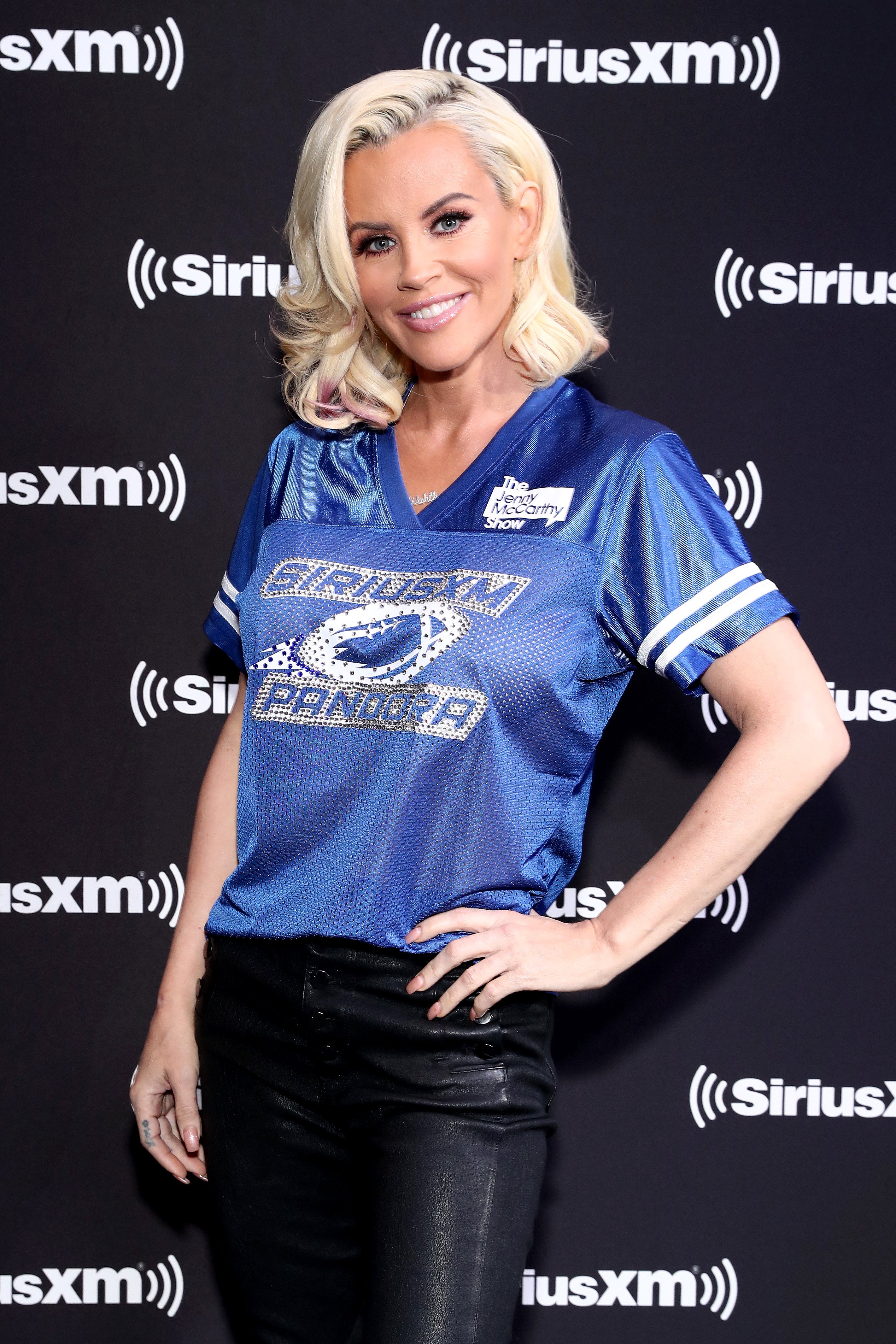 SiriusXM host Jenny McCarthy attends day 3 of SiriusXM at Super Bowl LIV on January 31, 2020 in Miami, Florida | Source: Getty Images
Even though the cousins have always maintained a loving and respectful relationship, reports doing rounds in 2014 seemed to suggest otherwise. Jenny had reportedly criticized her cousin for her weight and told her she needed to lose some pounds to make it in Hollywood.
Jenny dismissed the claims saying that nothing could be further from the truth. While she had been the one to bring McCarthy into the industry, she said that the "Gilmore Girls" alum's success was solely due to her determination, undeniable talent, and hard work.
If anything, Jenny had only stood by her cousin when people criticized her for her weight. When film critic Rex Reed called McCarthy obese and obnoxious, Jenny stood up for her cousin.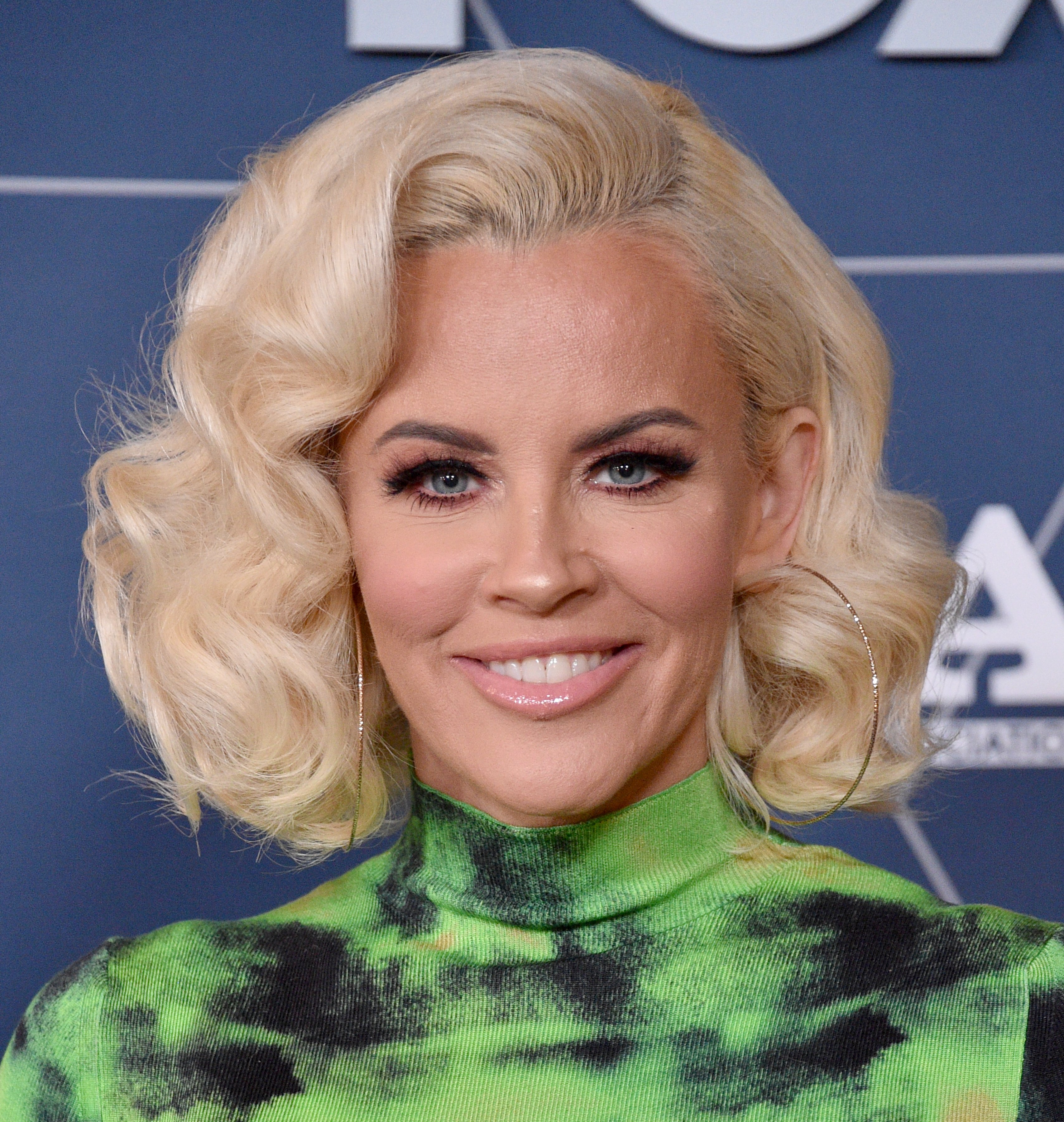 Jenny McCarthy attends the FOX Winter TCA All-Star Party at The Langham Huntington, Pasadena on January 07, 2020, in Pasadena, California. | Source: Getty Images
She threw a jab at Reed for his nasty remarks saying how crummy it was of him to attack someone on such a personal level. She shared that everyone knew how talented McCarthy was and did not care for Reed's comments. She said of the criticism:
"That's obnoxious in itself. For anyone to attack like that, it's just wrong and hurtful, and it does not do anyone any good—not even Rex Reed, you know?"
Was McCarthy Banned from Jenny's Wedding?
That same year, Jenny faced criticism when fans discovered that she had not invited her cousin to her wedding with "Step By Step" singer Donnie Wahlberg. The "Dirty Love" actress explained the "ban," saying that the intimate ceremony would involve a small group of the bride and groom's closest friends and family.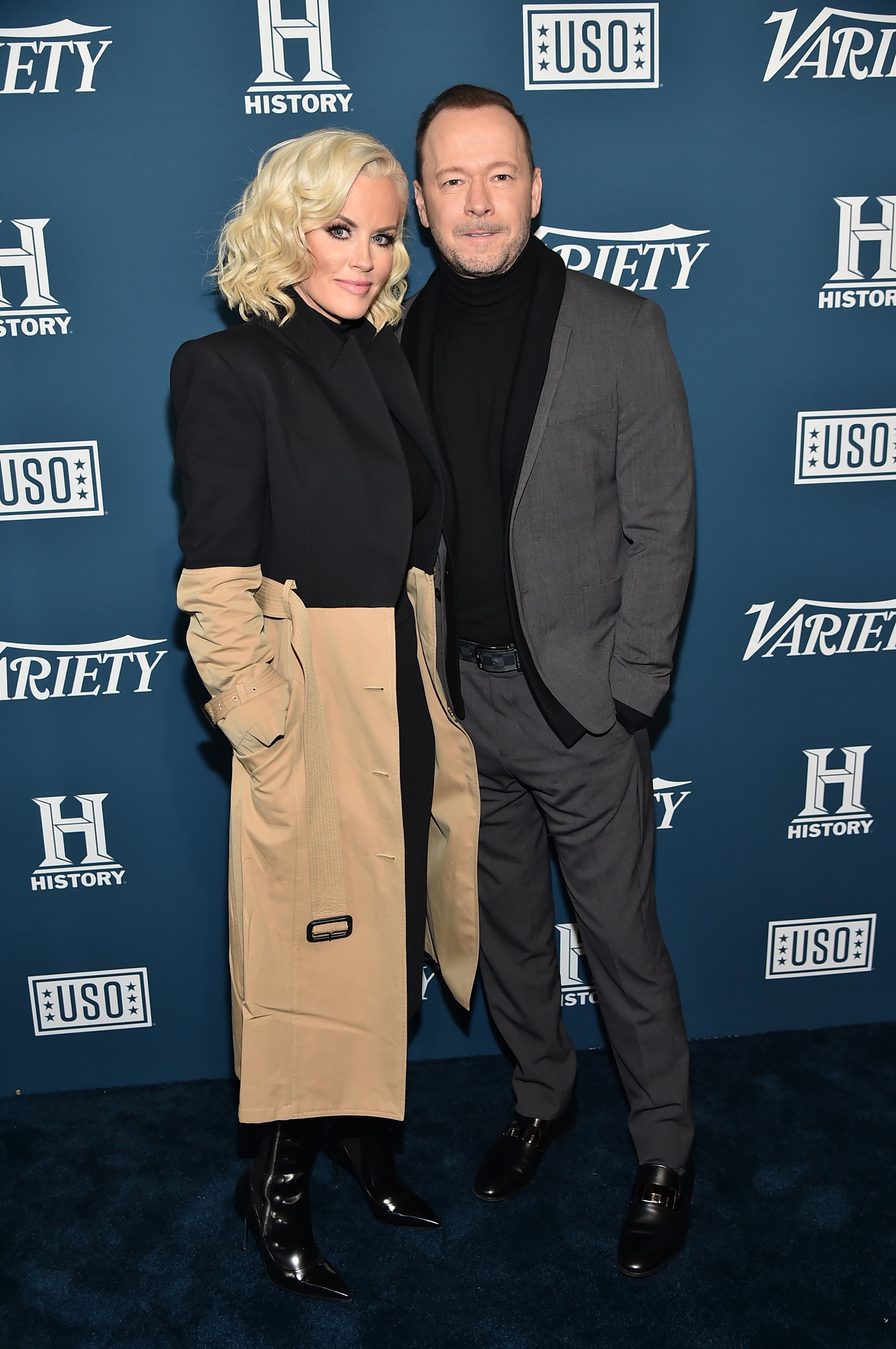 Jenny McCarthy and Donnie Wahlberg attend Variety's 3rd Annual Salute To Service at Cipriani 25 Broadway on November 06, 2019 in New York City. | Source: Getty Images
The "Crazy Little Thing" actress and her groom were not looking to invite hundreds of friends and extended family members. It was for this reason that McCarthy did not receive an invite. Jenny shared:
"It's hurtful that people make up stories that pit not just families, but specifically women, against each other."
The cousins are as still as close as can be, even though they do not communicate as much anymore. However, McCarthy says it was because they are from "opposite worlds now" and had nothing to do with them feuding as many people had suggested.
With Jenny in the talk show business and McCarthy in film, they barely find time to connect due to their busy schedules. However, that does not mean they no longer have a relationship.
Please fill in your e-mail so we can share with you our top stories!