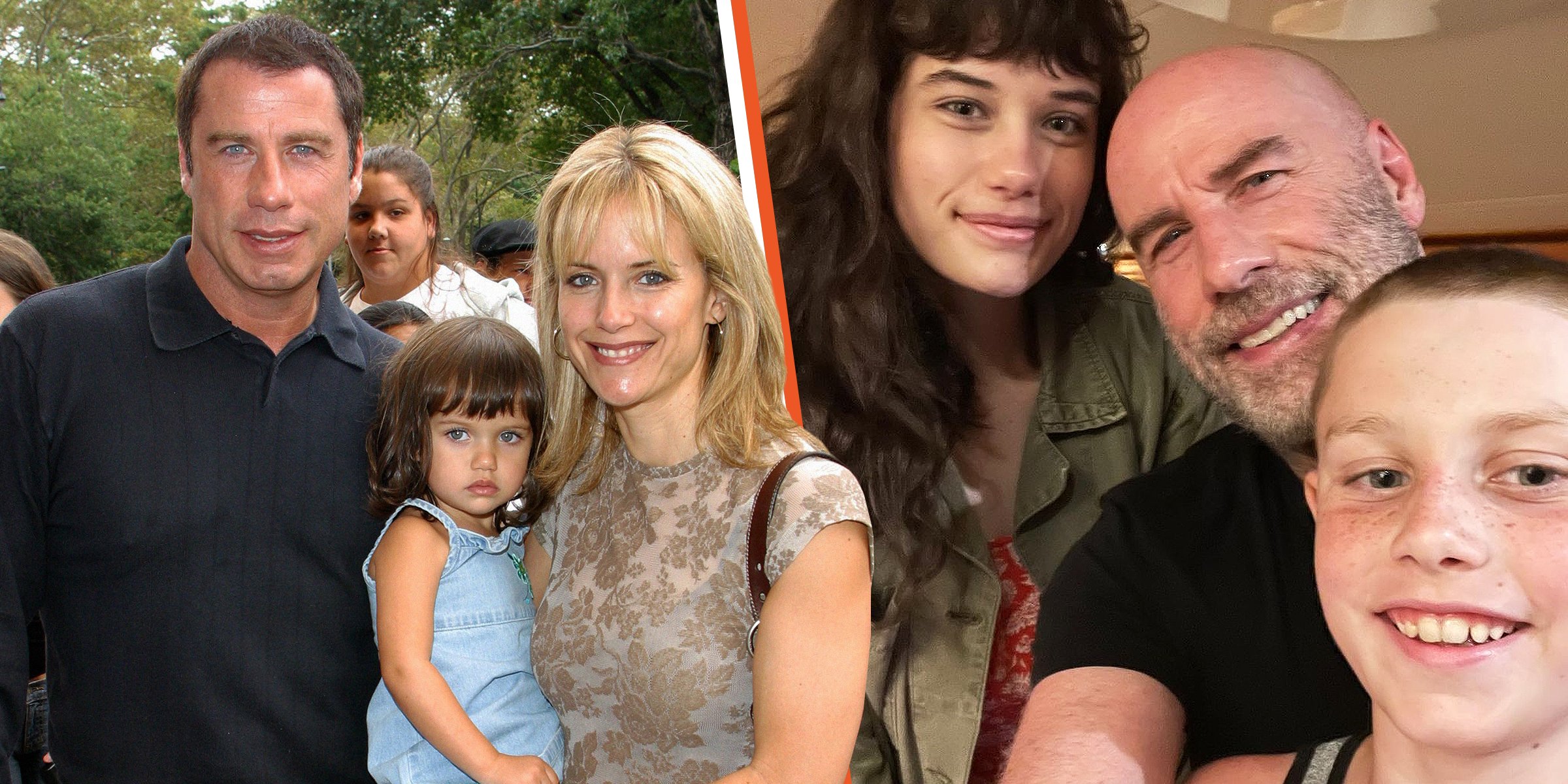 Getty Images
John Travolta Stepped up for His Kids after Wife's Death — Their Lavish Summer Adventures Were Praised by Fans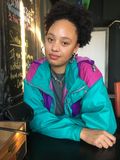 It has been two years since John Travolta lost his wife Kelly Preston. Although this is a difficult time for the family, Travolta remains a doting father, and this summer, the actor gave his children and adventure of their lives!
John Travolta and his wife Kelly Preston had a wonderful marriage before her she sadly lost her battle with cancer, leaving her two children, Benjamin, 11, and Ella, 22.
She died on July 12, 2020, and September 5, 2022, would have been Travolta and Presteons' 31st wedding anniversary.
The last anniversary the "Gotti" alums celebrated was their 28th, and they both expressed an appreciation of the love they shared. Travolta did not forget to mention how much a "wonderful" wife Preston was.
When Preston died, Travolta had to mourn the loss of his wife and give his children as much support as possible as they grieved their mother at such a young age.
The long-time couple married on September 5, 1991, and welcomed their first son, Jett, in 1992. Eight years later, Travolta and Preston had their daughter Ella.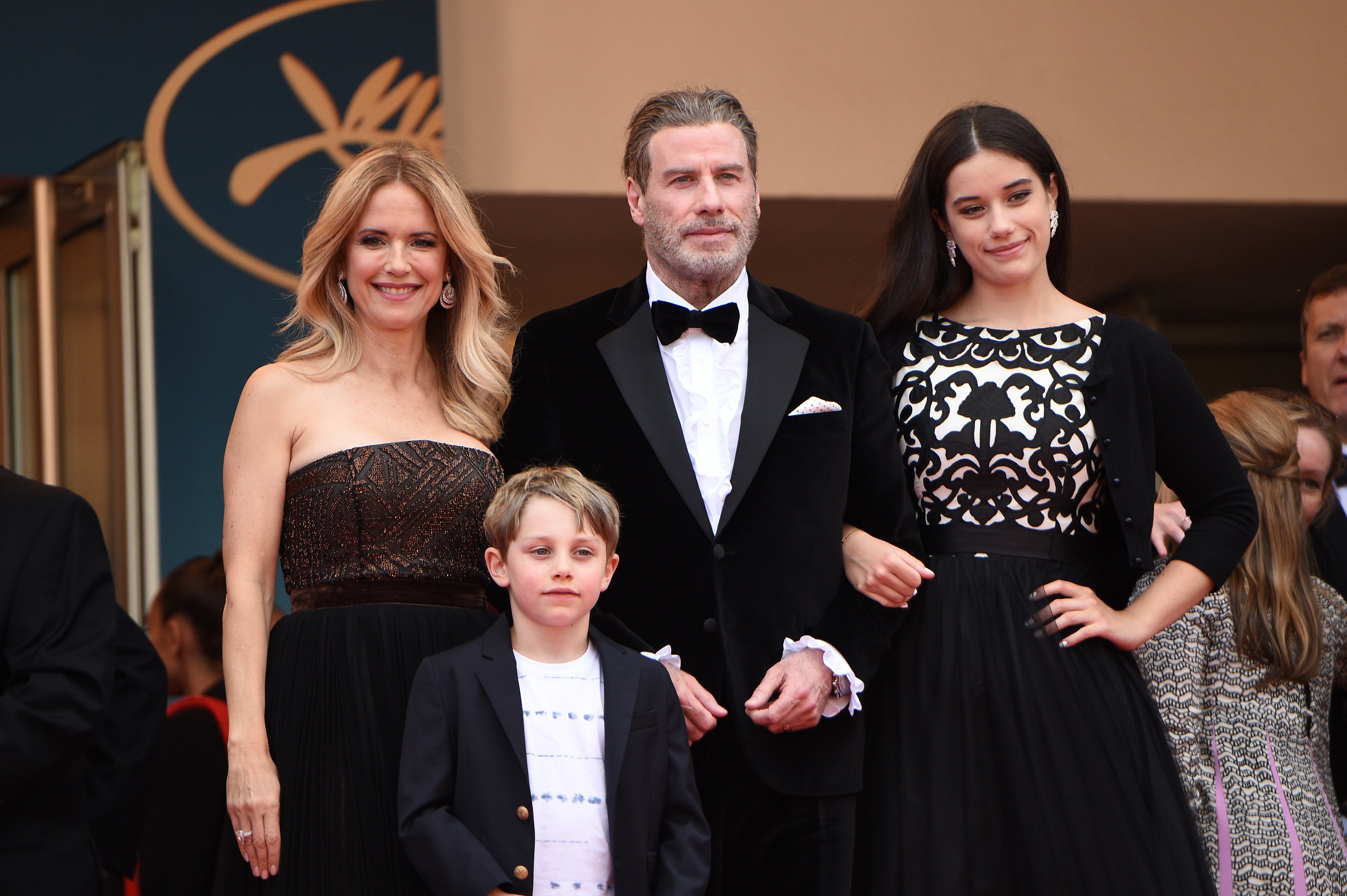 John Travolta with his wife Kelly Preston and their children Ella and Benjamin at the Cannes Film festival in 2018. | Source: Getty Images
Unfortunately, Jett passed away at 16 years old due to a seizure he suffered while vacationing with his family in the Bahamas.
The loss of a child is unimaginably painful, and Travolta opened up about how Jetts's death affected him and his family.
The "Pulp Fiction" star said it was "the worst thing" to ever happen to him, and he was not sure if he would be able to recover.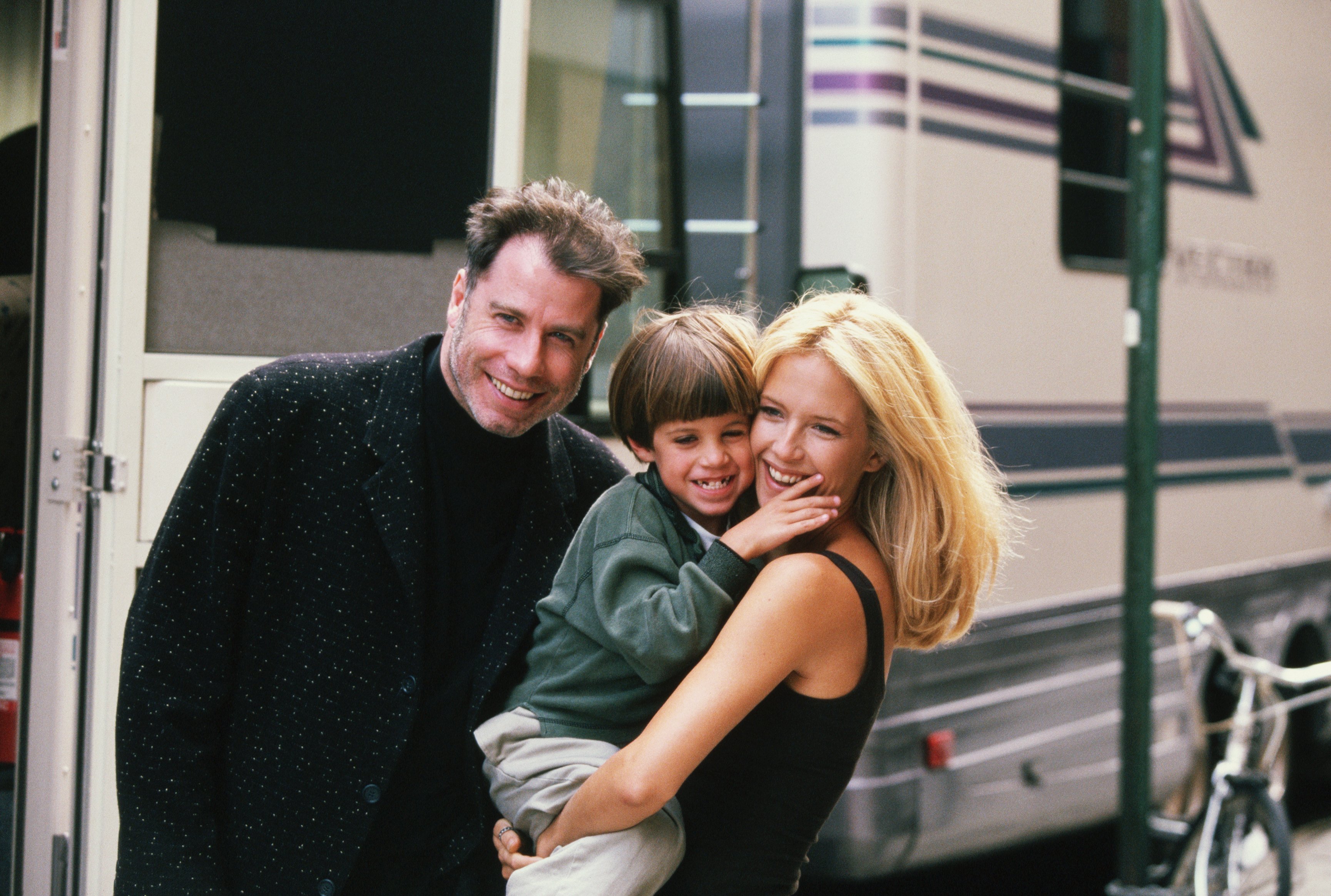 John Travolta with Kelly Preston and their late son Jett on the set of "Addicted to Love" in 1997. | Source: Getty Images
However, in 2010, the longtime couple welcomed their third child Benjamin, and he brought light back into the family.
The father of three confessed that the arrival of Benjamin healed the family and allowed them to be happy again.
Sadly, in 2020 the Travolta family faced another tragic death, but the family has stayed strong and kept their heads high. Ella paid tribute to her mother in an emotional post on Instagram; she wrote;
"courageous, strong, beautiful and loving" mom. "Anyone who is lucky enough to have known you or to have ever been in your presence will agree that you have a glow and a light that never ceases to shine and that makes anyone around you feel instantly happy,"
On the other hand, ten-year-old Benjamin expressed to his father how the death of his mother made him fear losing his him too.
This was a difficult but needed father-son conversation, and Travolta said he was honest to his son about death and its unpredictability.
The actor said, "But you know, Ben … you always love the truth, and I'm going to tell you the truth about life. Nobody knows when they're gonna go or when they're going to stay,'"
The "Grease" star continued to tell his son about the short-lived life of his brother Jett and his mother, but he had to tell his son the hard truth that death is just a part of life that can not be controlled.
Above all else, Travolta is determined to be the best parent to his children despite their difficulties. He is devoted to savoring every moment with them and creating the best memories.
John Travolta's Summer Adventures with His Kids
John Travolta and his family have lived through the past two years without their love Kelly Preston. Each year is a reminder of their two major losses, but Travolta is honoring his wife and son's life by making each day with his family memorable.
As much as the loss was difficult, Travolta wants his children to continue living life to the fullest and to create as many memories as possible while they still have time together.
This summer, Travolta gave his children an adventurous vacation around the world. The extravaganza started from a private airstrip right outside of his mansion in Clearwater, Florida.
This summer vacation did not only include the family of three but some of the kids' friends too. And the perks of having a parent that is an impeccable actor and pilot meant Travolta gets to fly them in his private jet.
The father of three shared a video montage of all the places he visited with his family with the caption, "Summer family and friend with a bit of business too!"
The first stop of the trip of somewhere in Iceland, then the video montage showed the bunch in Greece visiting the iconic ruins.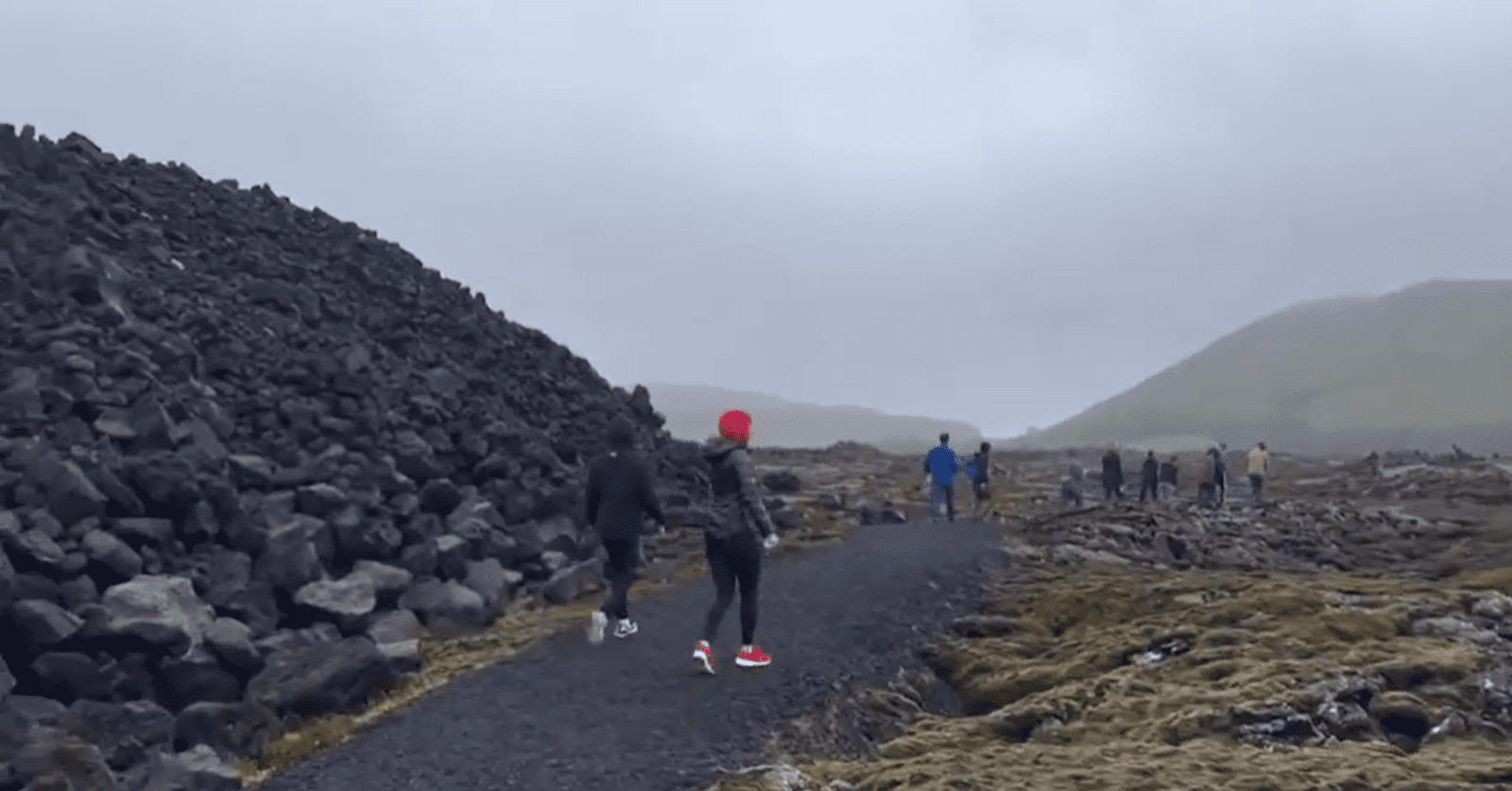 John Travolta with his children on vacation in 2022. | Source: Instagram.com/John Travolta
From there, it was off to Dubai, which was a stay filled with surreal views from the very high buildings, then the family took a trip to the desert to ride camels and more.
That was not the end of the adventure because what is summer vacation without a tropical location? The family also enjoyed parasailing and relaxing by the beach.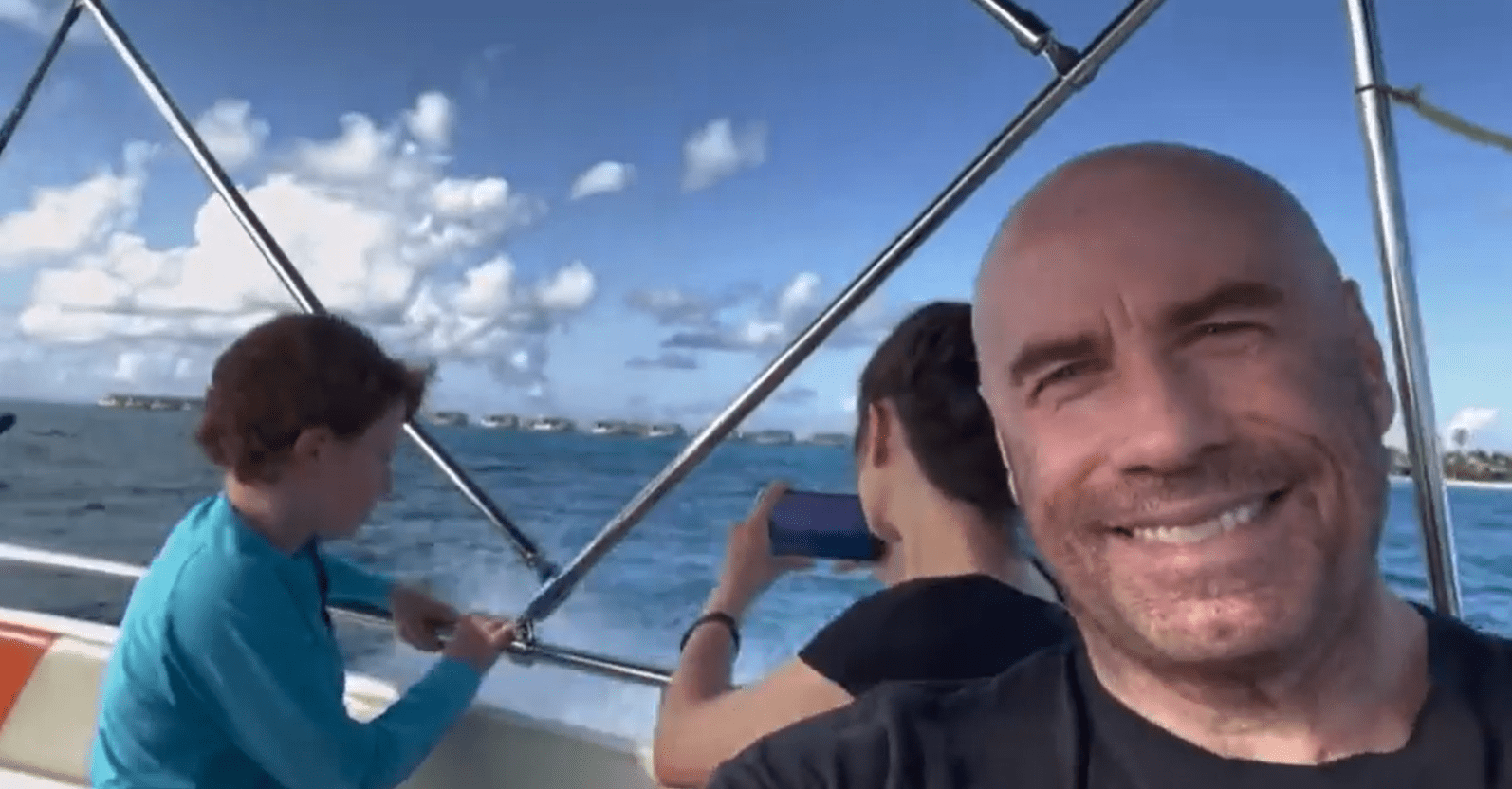 John Travolta with his children on vacation in 2022. | Source: Instagram.com/John Travolta
The last stop included a bit of site seeing in the romantic city of Paris, France. This vacation was filled with adventure, relaxation, and a few history lessons.
Fans also commended Travolta for being a doting father and creating amazing childhood memories.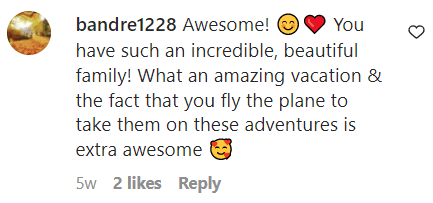 Comments from John Travolta Instagram post of his vacation. | Source: Instagram.com/John Travolta
Furthermore, fans praised the father of three for picking himself up after such a big loss and ensuring he and his children continue to be happy.
John Travolta's Kids Are Following in His Footsteps
Ella, the second child of Travolta and Preston took after her parents at a young age. She already starred in her first movie, "Old dogs," when she was nine and acted alongside icon Robin Williams.
In 2019, Ella bagged another film role as Becky Hunt in Trevolts's movie "The Poison Rose." To see Ella grow her career in the entertainment industry has made Travolta an extremely proud dad.
The actor said he stands behind the camera, recites his daughters' lines, and reenacts the moves, which his wife used to find very funny.
As an awarding-winning actor who has had to do all kinds of challenging roles, Travolta said he was very impressed with his daughter's acting ability.
The "Pulp Fiction" star revealed a time Ella had to do an emotionally complicated scene. He explained, "4 a.m. in the morning, she had to cry, hold a gun, consider all sorts of things … and she nailed it".
Travolta was behind the camera, trying his best to step away and let them do her thing. And after Ella received applause from the crew, Travolta was proud and stunned by his daughter's stellar performance.
The father and daughter also collaborated on a Super Bowl commercial where they performed some of the legendary dance moves from Travolta's 1978 film "Grease"
This was another special moment for the actor; he said, "It was magic because there is no one else in the world whom I would want to dance with than my daughter, Ella."
Beside's killing it on screen, Ella also enjoys spending her time with her family and close friends. On the other hand, the youngest of Travolta and Preston is also showing interest in entertainment.
The father of three revealed that Benjamin loves to dance and shared a video of them dancing to "Grease lightning" on Instagram with the caption, "Yesterday's pre-birthday dance with Ben."
Besides showing off his moves, Benjamin is also a pro at walking the red carpet. The eleven-year-old attended the premiere of Solo: A Star Wars Story in May 2018 and showed no signs of nervousness.
Another passion of the youngest Travolta is sports. His father said he loves "gymnastics, tennis, fishing, and the computer world."
Despite the tragedy that faced the Travolta family, there is no doubt that the actor is a supportive and loving father with children that are blessed with talent.
Please fill in your e-mail so we can share with you our top stories!