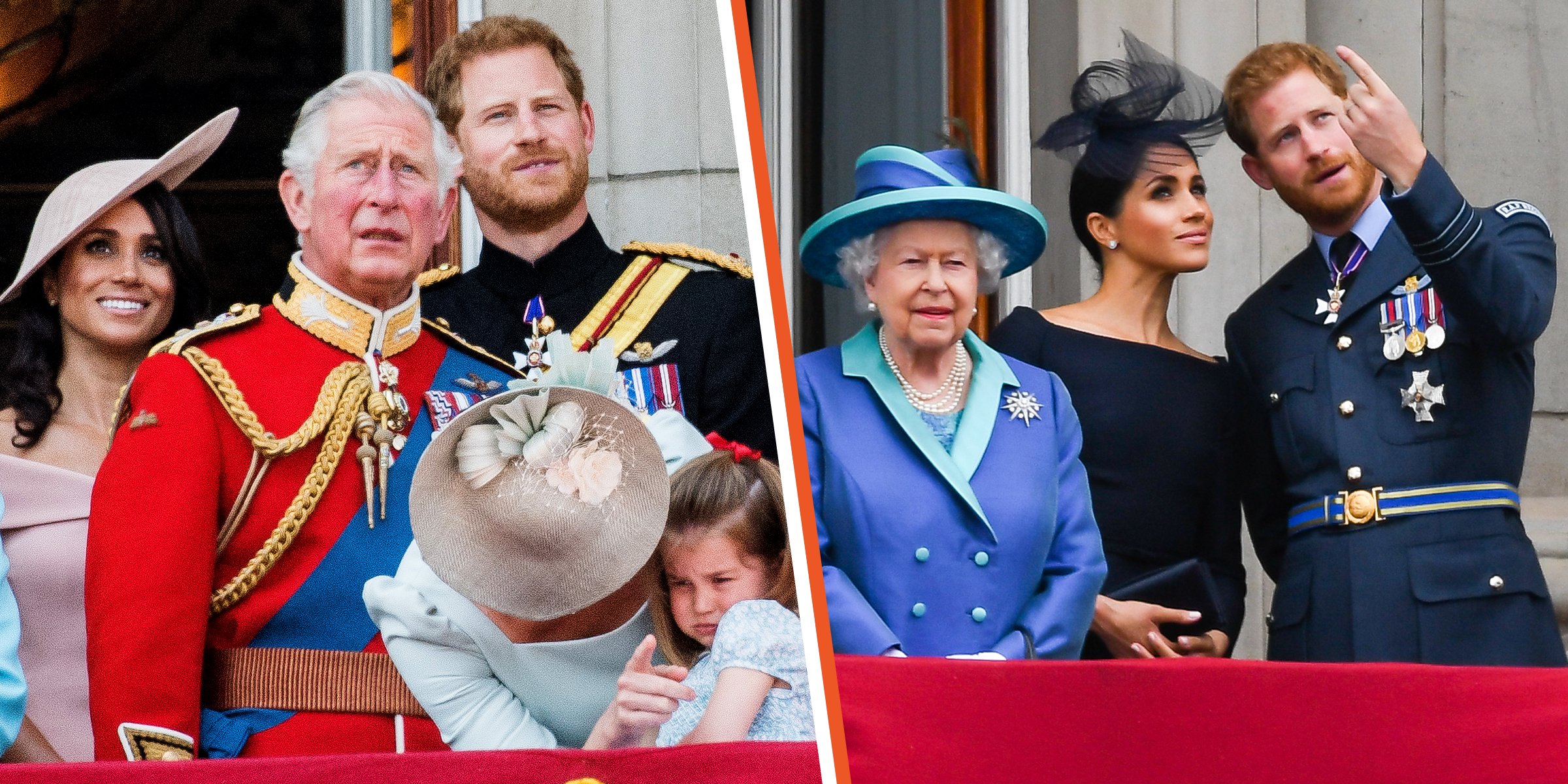 Getty Images
Meghan & Harry Reportedly Refused Charles' Invite to Stay with Him during UK Visit — Fans Outraged by Response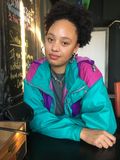 The attacks Prince Charles has received since Harry and Meghan Markle left the royal family did not stop him from inviting his son and his family to visit him in England. The Queen has also attempted to reconcile with the family.
Since Prince Harry and Meghan Markle stepped down from their royal duties, their relationship with the royal family has been distraught.
However, now that it has been two years, members of the royal family are trying to reconcile the relationship with the Sussex couple and leave the past behind.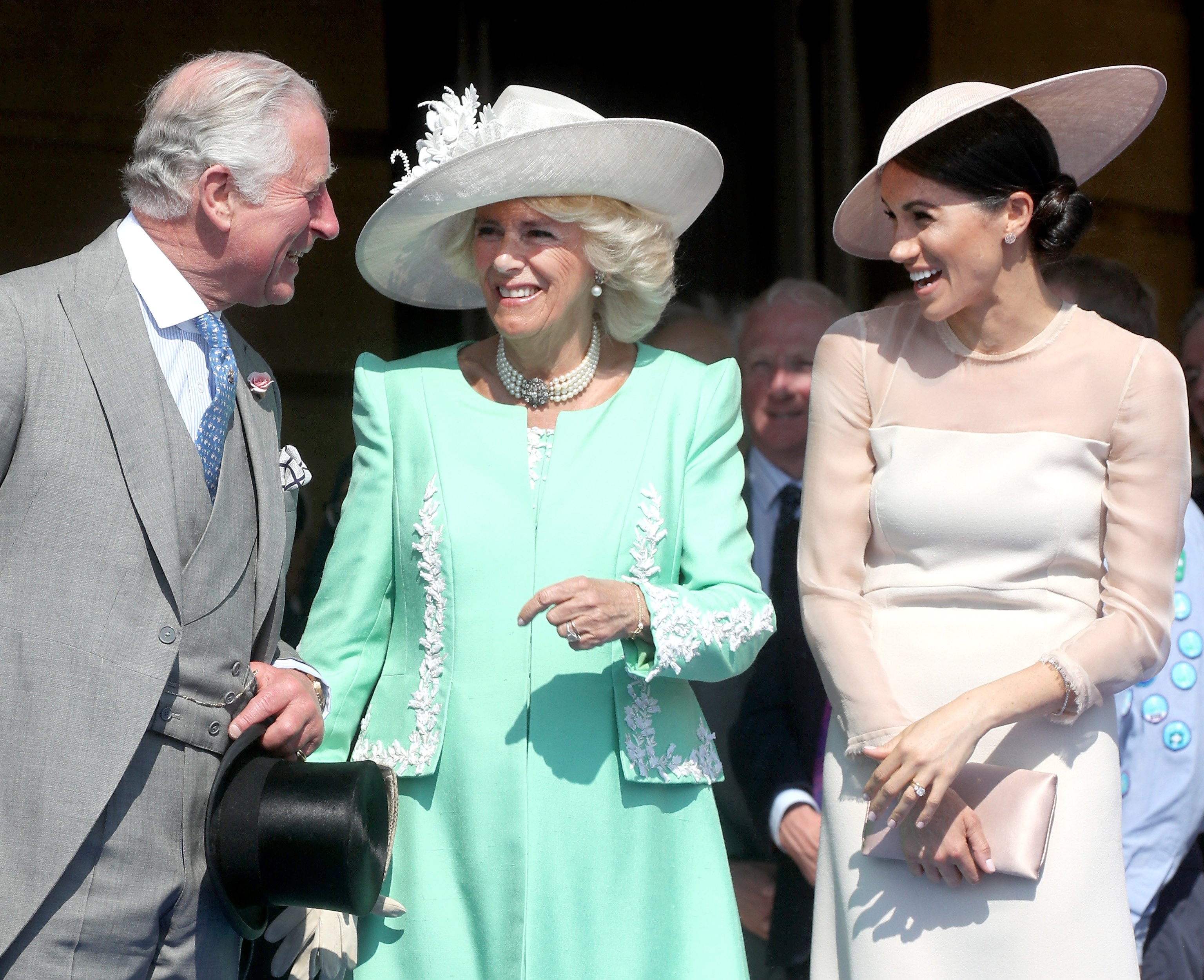 Prince Charles, Camilla and Meghan Markle at at Buckingham Palace in 2018. | Source: Getty Images
But it seems that the Sussex family is not ready to be involved with the monarchy yet. One connection that was broken after Megxit was between Prince Harry and his father, Prince Charles.
The future king tried to get the family together and invited Markle and Harry to stay with him during their week in England.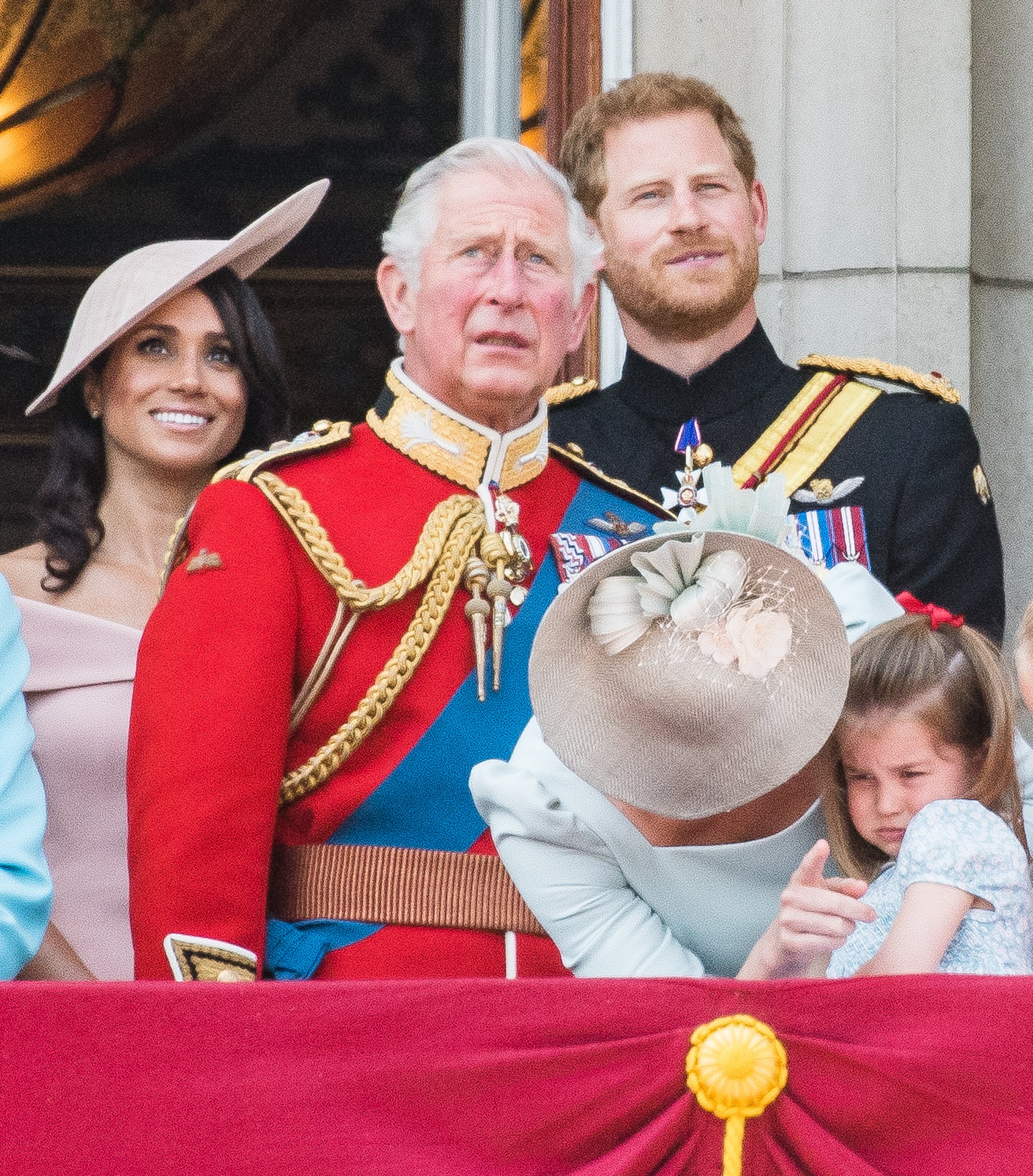 Prince Charles, Prince Harry, Meghan Markle, Kate Middleton and Princess Charlotte in London 2018. | Source: Getty Images
However, the Prince of Wales was rejected. This came after the Duchess of Sussex suggested that the relationship between Prince Harry and Price Charles was "lost" before their decision to step down from their royal duties.
According to a royal source, Prince Charles asked Harry and his entire family to come and spend the summer with him at his Balmoral Estate.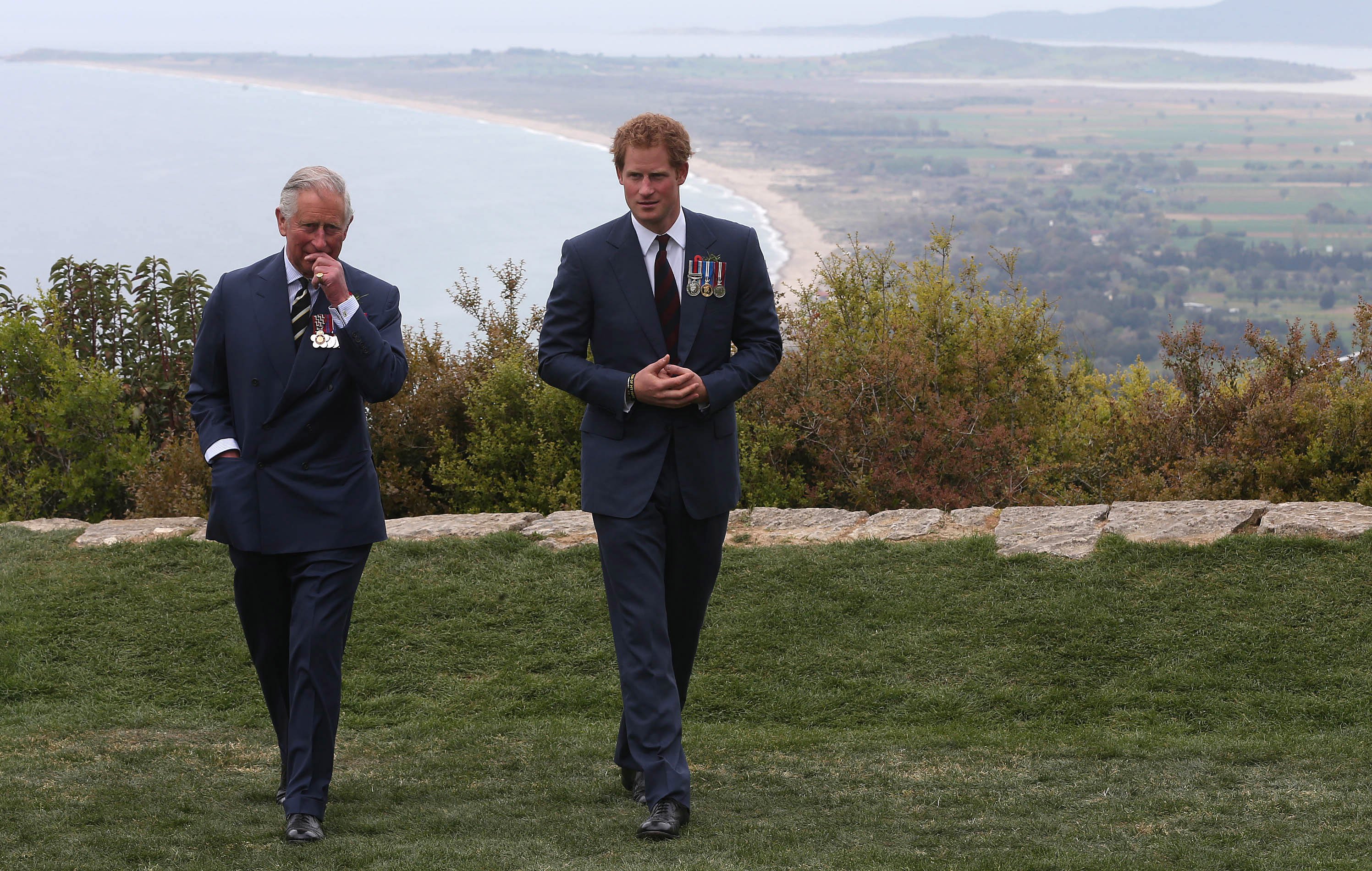 Prince Charles and Prince Harry in Gallipoli Turkey in 2015. | Source: Getty Images
The future king thought it would be a nice time for the family to relax and catch up, but that was not on Harry and Markle's agenda.
The duke and duchess of Sussex decided to stay at Frogmore Cottage, which is a short walk from Kate Middleton and Prince William, but the Sussex family reportedly had no intention of seeing the family.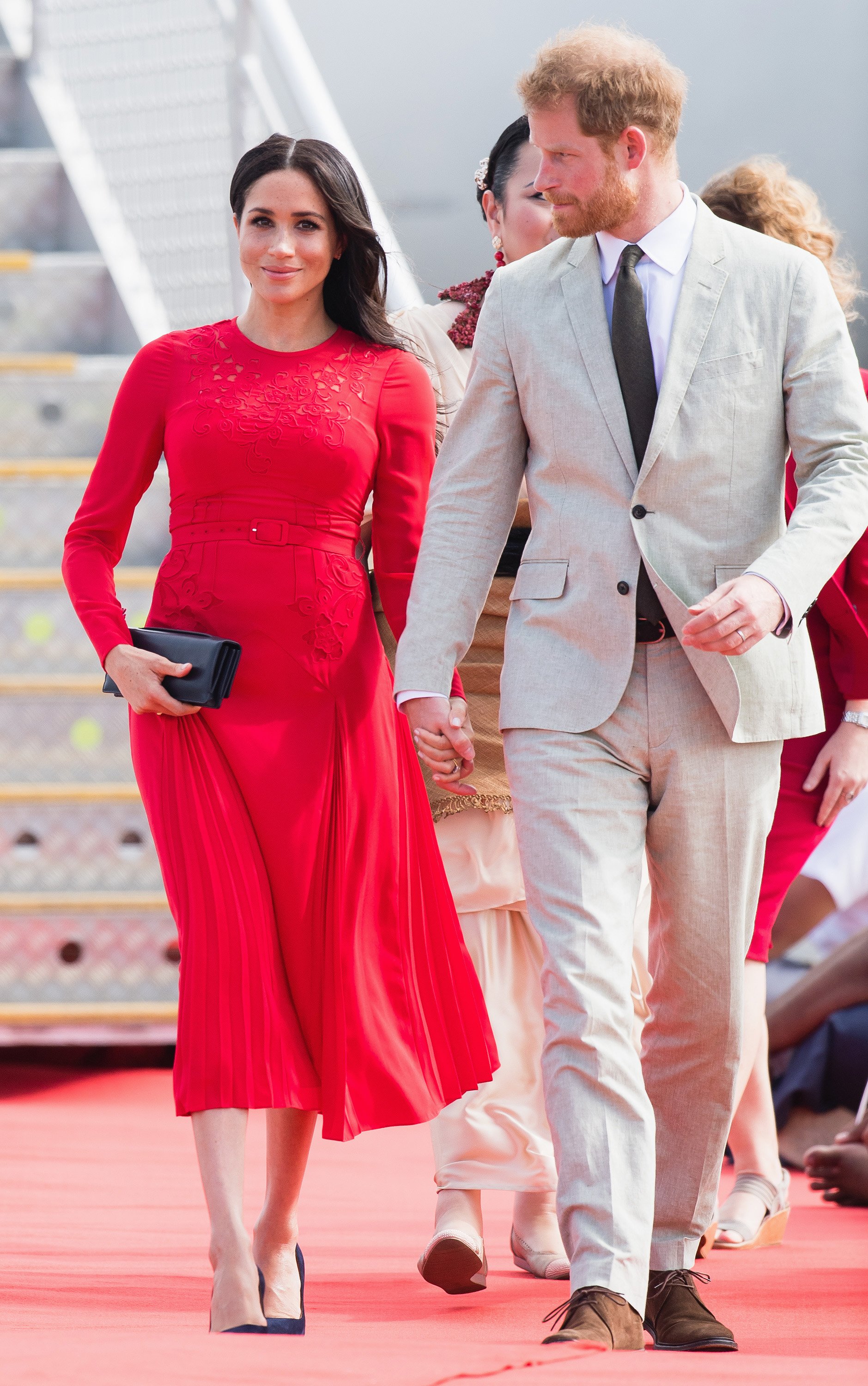 Meghan Markle and Prince Harry in Nuku'alofa, Tonga. 2018. | Source: Getty Images
Markle's relationship with her father also suffered since she married into the royal family, and Harry is aware of his wife's loss.
But the former actress does not want the same to happen to her husband. However, she wants the reconciliation to be his decision.
Nonetheless, fans sympathized with Prince Charles and felt that the father of two was trying his best to reconcile with his son.
Additionally, fans thought Prince Charles was well aware of the reasons behind their troubled relationship, but he wanted Harry to know that he was his father and not his enemy.
However, fans also understood Harry's reason for rejecting his father's invitation because of how his father's actions affected his childhood.
For other people, Prince Charle's kindness is a way to defuse the negativity he has been receiving from the media, because the future king already knew he would be rejected,
However, Prince Charles is not the only royal that has tried to make peace with the Sussex family. The Queen has also suggested that Archie, Lilibet, and their parents return to the royal family.
The Queen Tries to Bring Harry and Markle Back into the Family
When the Queen celebrated her Platinum Jubliee earlier this year, it had been two years since they visited the UK after announcing their exit from the royal family.
Although Markle and Harry were hardly seen at the Platinum Jubliee, their presence was the Queen's way to slowly bring them back into the family fold, said historian Tessa Dunlop.
Dunkkop believed that the royal family would always try their best to maintain the close family unit they have portrayed throughout the many decades.
Therefore, even though it might take time to bring the Sussex family back into the family, the Queen will do her best to respect the couple's boundaries and take baby steps towards reconciliation.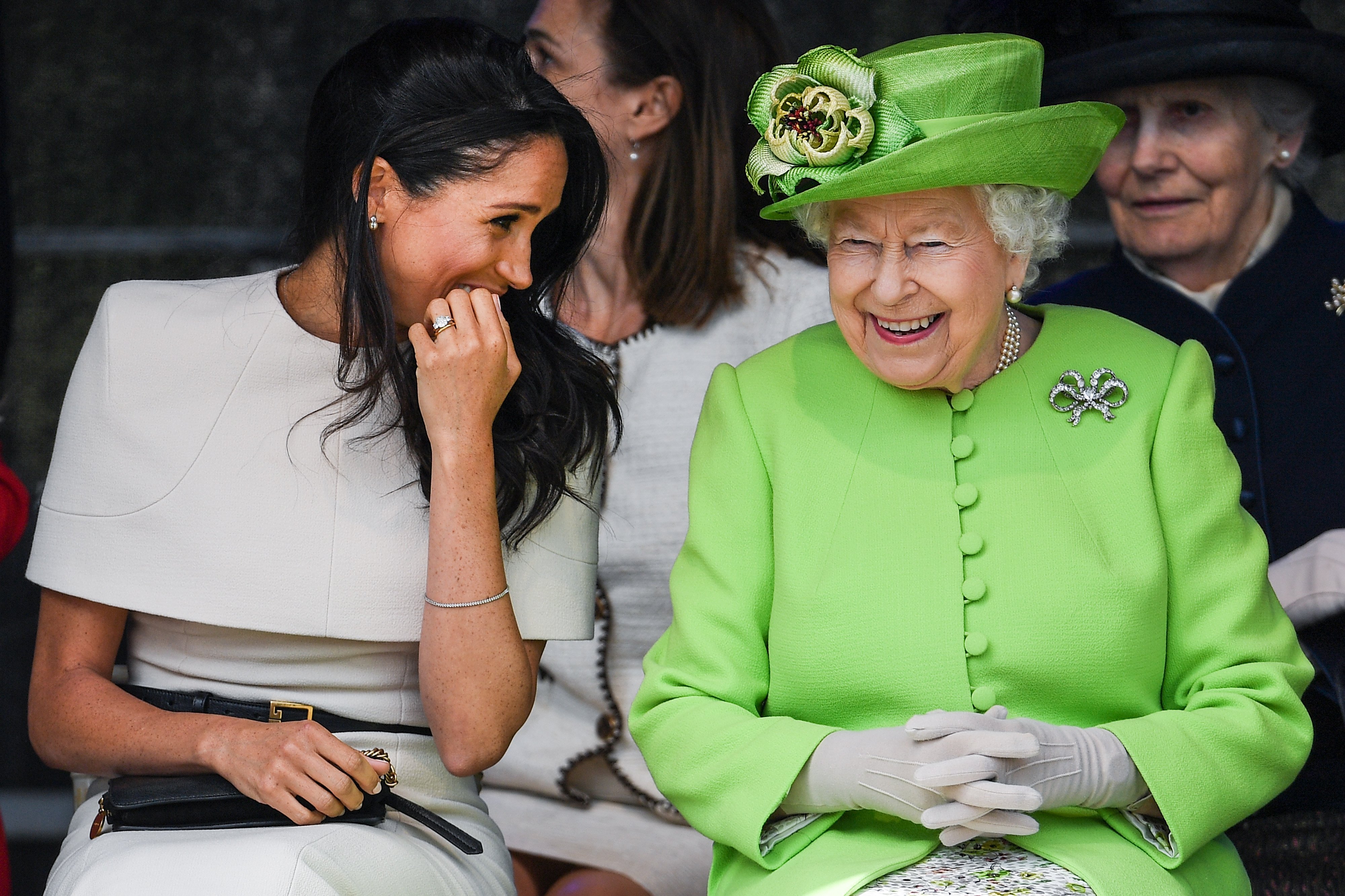 Meghan Markle and Queen Elizabeth in Cheshire, England 2018. | Source: Getty Images
Additionally, the historian emphasized that the Monarch was not trying to get Harry and Markle to work for the firm again but for them to become part of their family.
Prince Harry and Meghan Markle's Special Bond with Princess Eugenie
Princess Eugenie is Prince Andrews's younger daughter before her sister Princess Beatrice. Eugenie is now 32 and married to Jack Brooksbank, with who she shares two children, August and Hawke.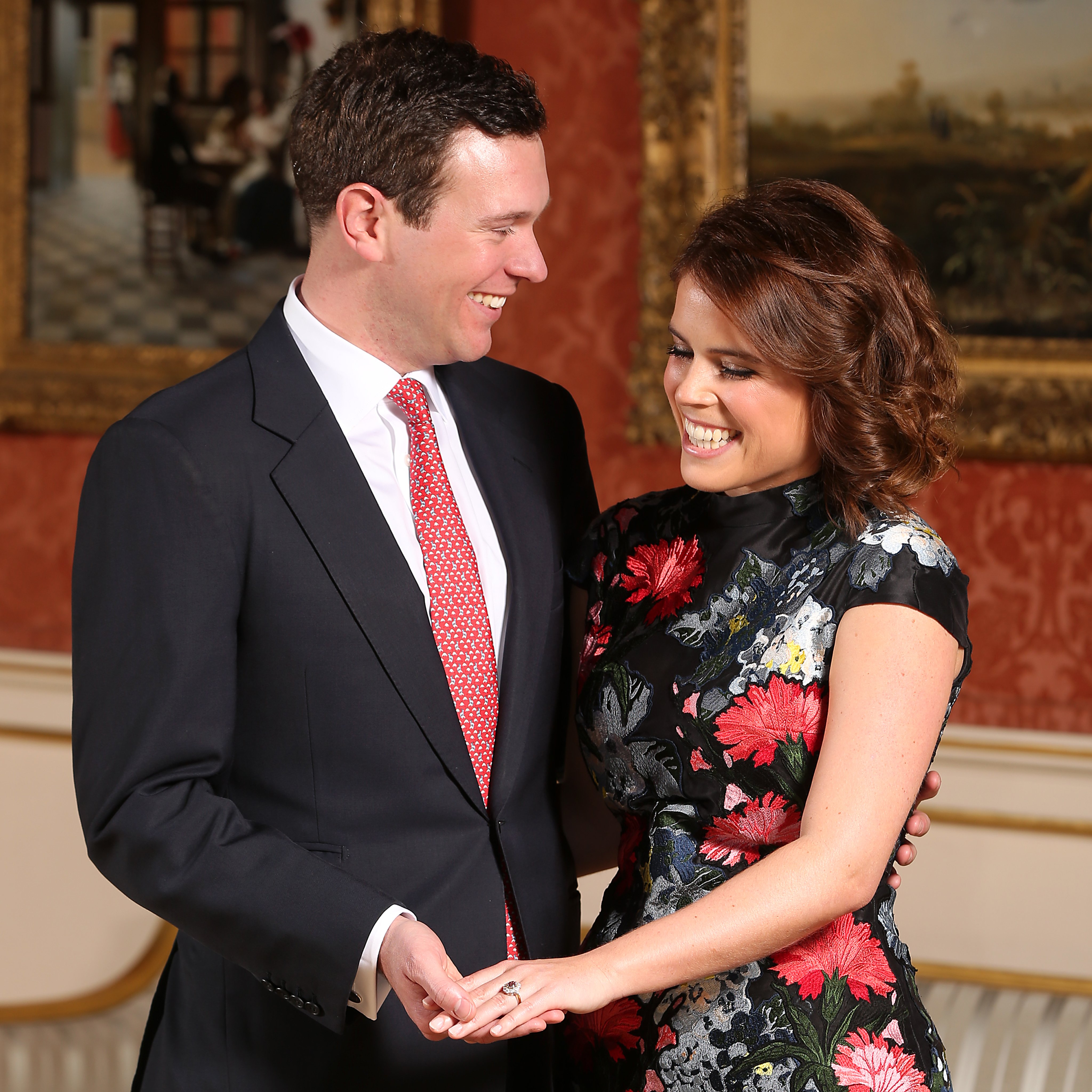 Princess Eugenie and her husband Jack Brooksbank at Buckingham Palace in 2018. | Source: Getty Images
Besides the fact that Princess Eugenie is now a grown, independent woman, she is also Prince Harry's favorite cousin.
The two have been close since childhood. According to royal authors Omid Scobie and Carolyn Durand in their book "Finding Freedom: Harry and Meghan and the Making of a Modern Royal Family," Harry and Eugenie have had one of the most natural relationships.
Scobie and Durand described Eugenie and Harry to have similar qualities of being "loyal, honest, and great fun." Therefore, they have had many adventurous and fun nights out in London.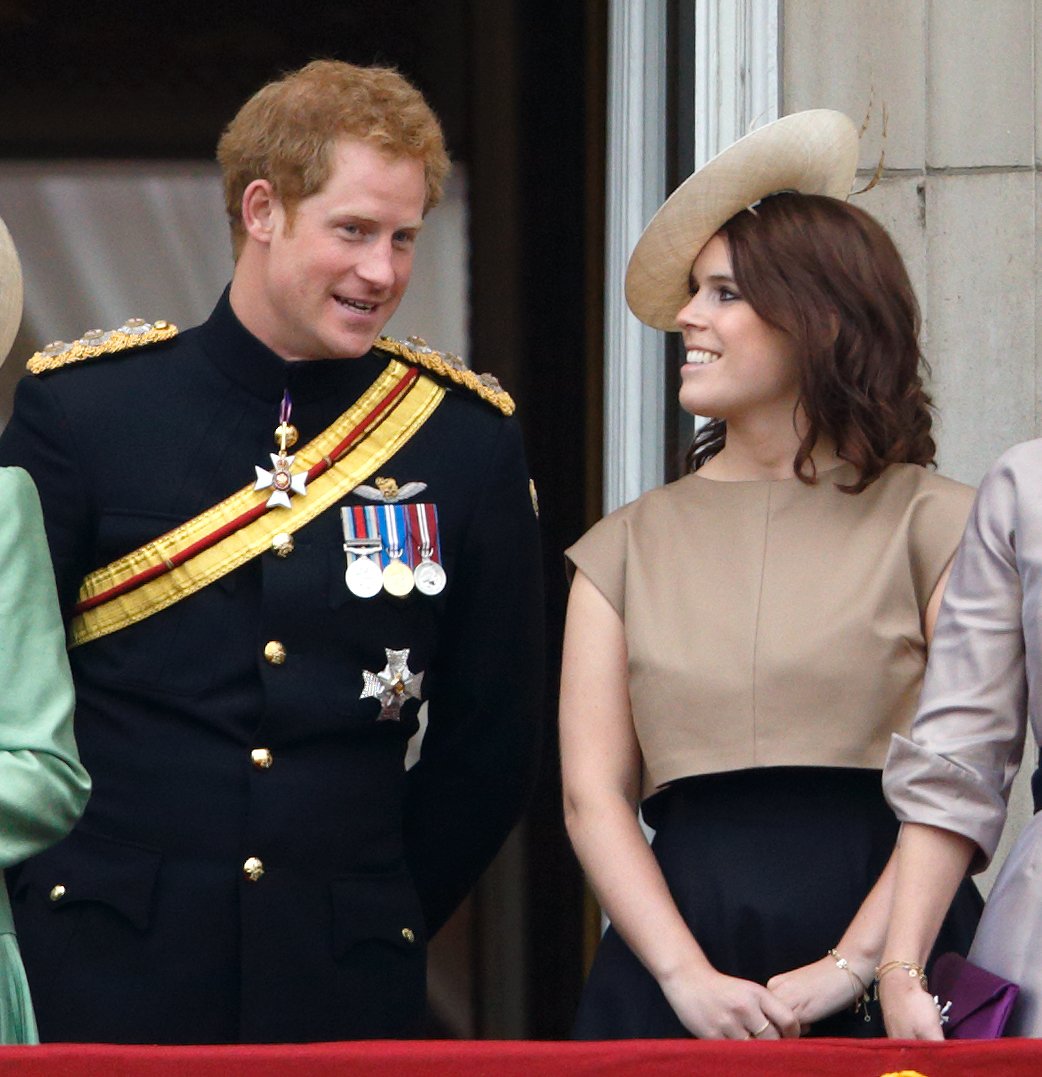 Princess Eugenie and Prince Harry in London 2018. | Source: Getty Images
Additionally, when he needed advice about people he was dating, Eugenie was Harry's go-to person.
The royal authors also shared that Prince Harry had the most trust in his cousin, and she was known for giving the best advice and for being too wise for her age.
Surprisingly, Markle also had a relationship with Eugenie before meeting Harry, making her introduction to the royal family easy. Markle also confirmed that she and Harry are friends with her and her husband.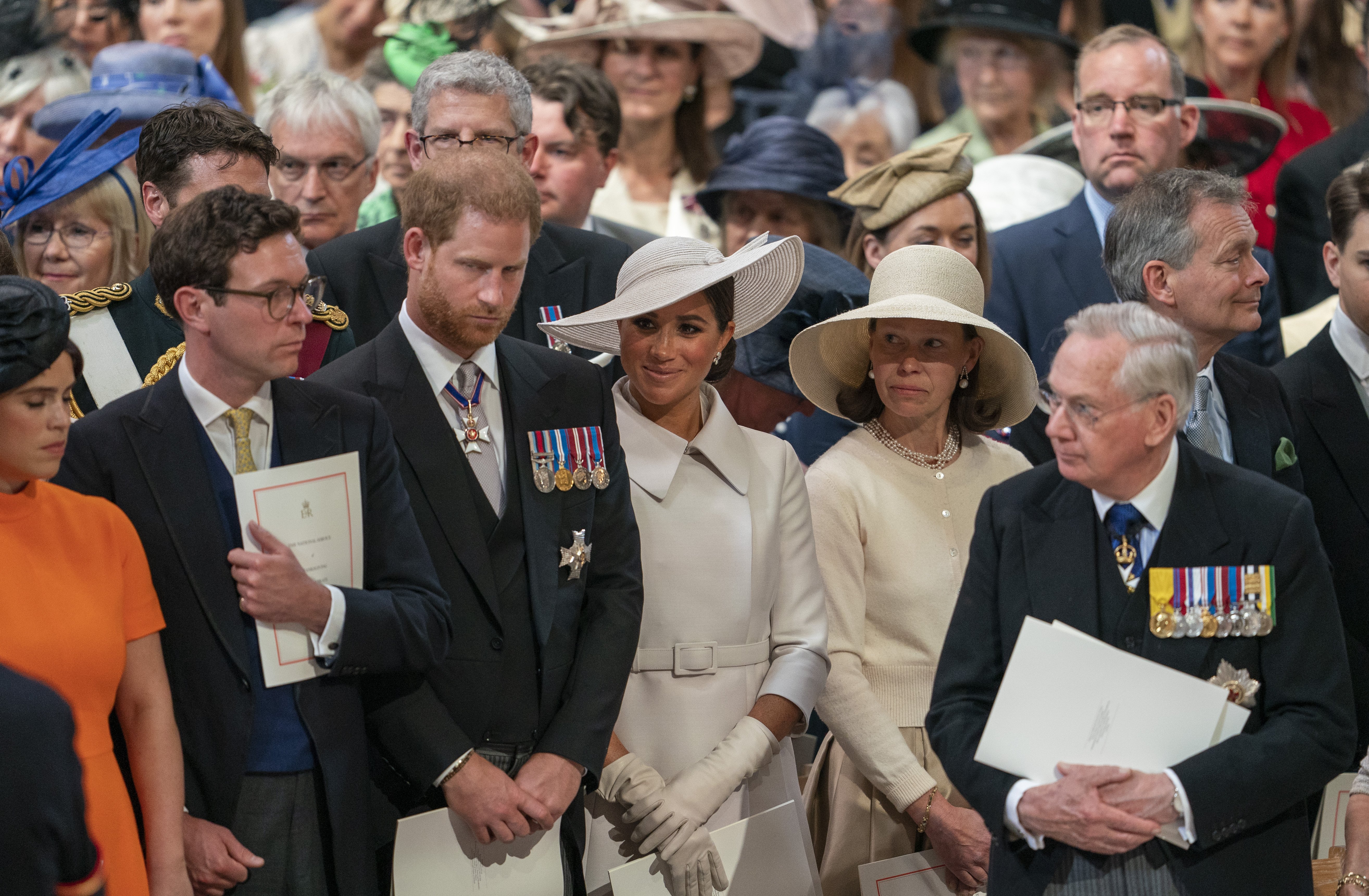 Princess Eugenie, Jack Brooksbank, Prince Harry and Meghan Markle in London 2022. | Source: Getty Images
During an interview with Ellen Degeneres, Markle shared that she, Harry, Eugenie, and Brooksbank had a disguised night out in Toronto. She said,
"The four of us snuck out in Halloween costumes to just have one fun night on the town before it was out in the world that we were a couple,"
Besides sharing memorable nights out, Eugenie and Meghan got to experience the joy of expecting a child together. The princess and her cousin-in-law found out they were expecting children around the same time.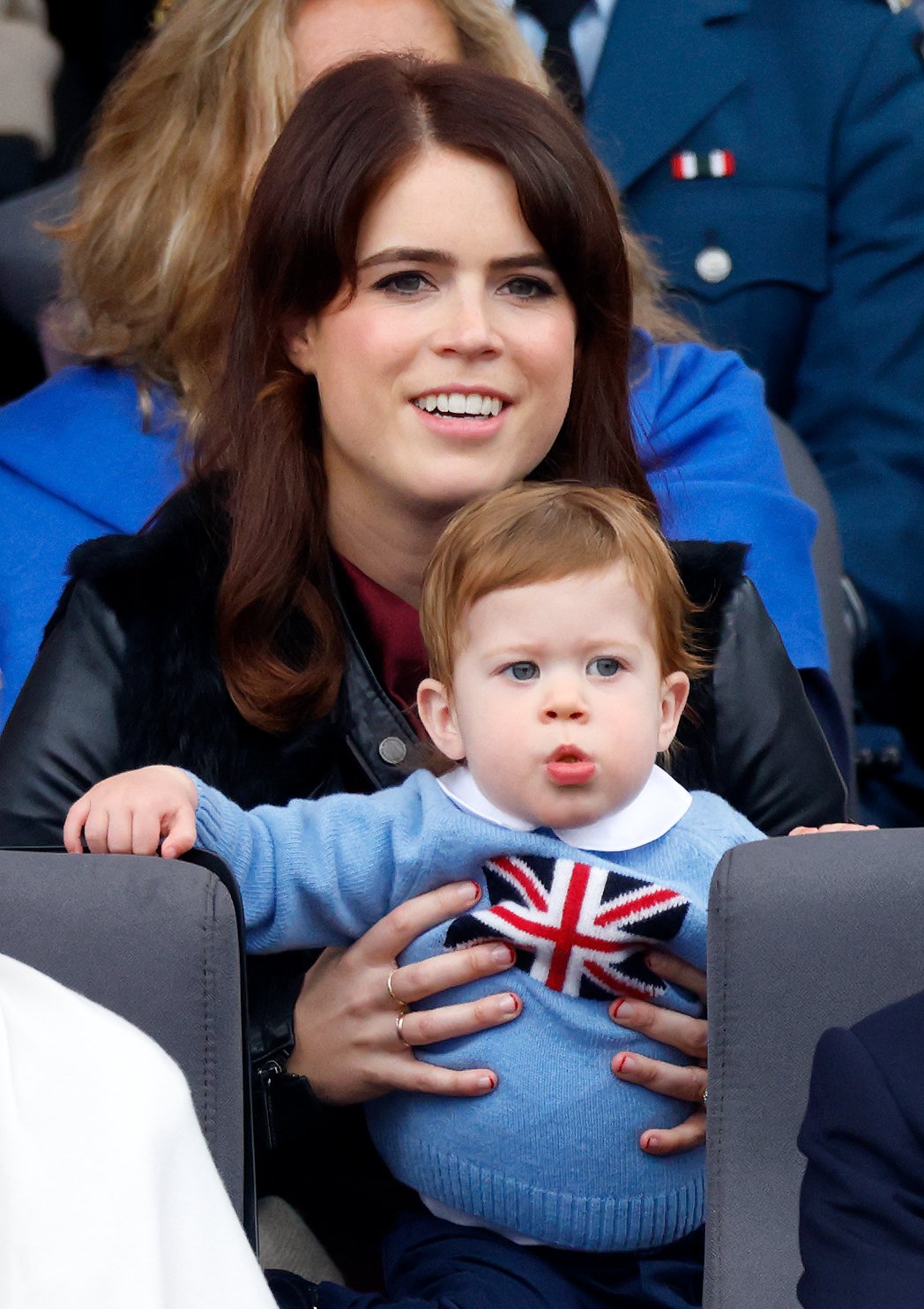 Princess Eugenie and her son August Brooksbank in London 2022. | Source: Getty Images
When Harry and Markle welcomed their daughter Lilibert Eugenie congratulated them with a sweet message, "Congratulations, dear cousins.. we couldn't be happier for you all,"
The Sussex family sent their congratulatory message privately, but they were happy to share this special moment together.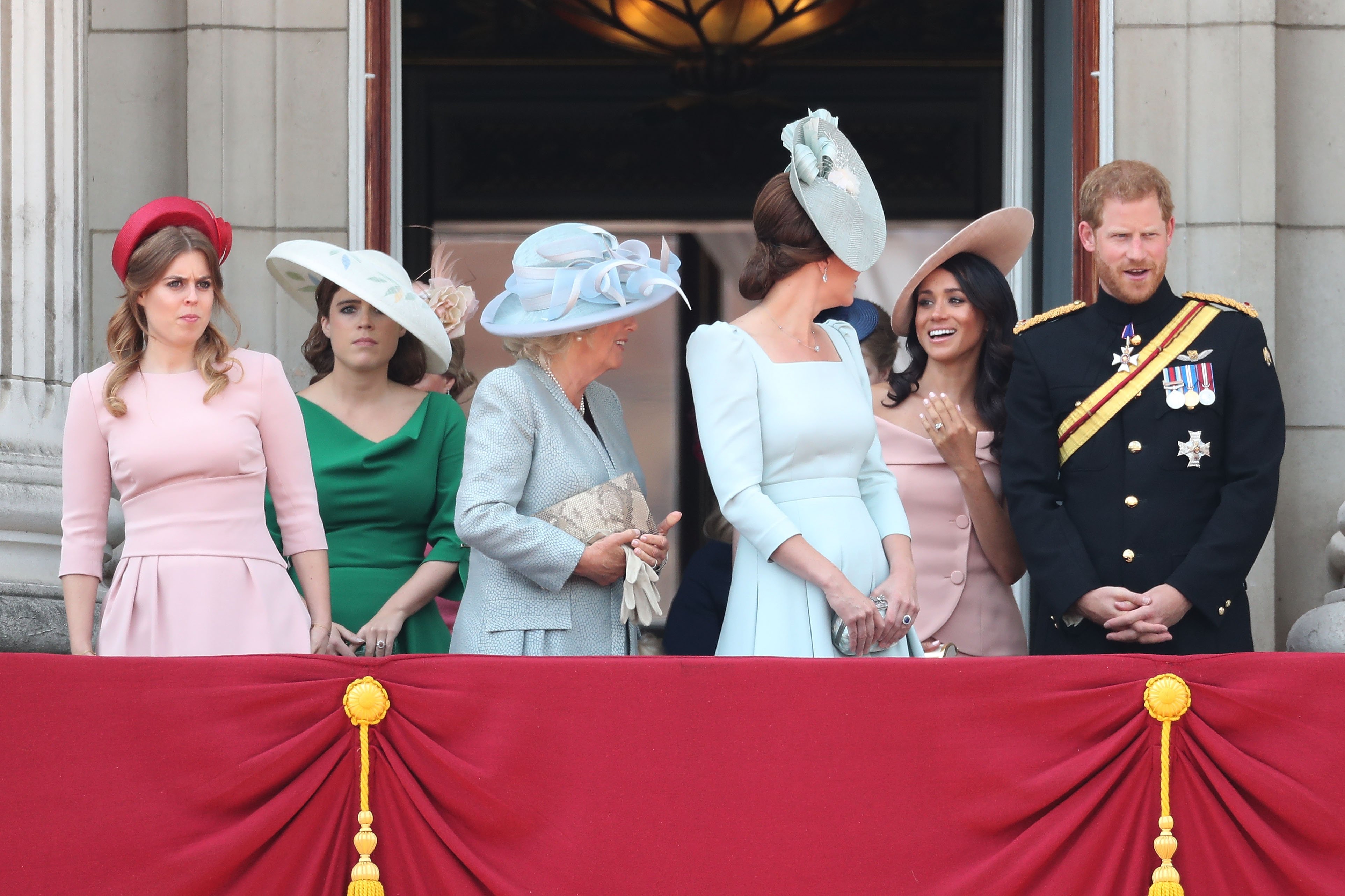 Princess Beatrice, Princess Eugenie, Camilla, Duchess Of Cornwall, Kate Middleton Meghan Markle and Prince Harry, at Buckingham Palace 2018. | Source: Getty Images
Eugenie and Brookbanks even paid Markle and Harry a visit in California and attended the Super Bowl in February 2022.
Although things have been sour between the Sussex family and the rest of the royals, they have kept close communication with their cousins, and they continue to grow closer.
Please fill in your e-mail so we can share with you our top stories!