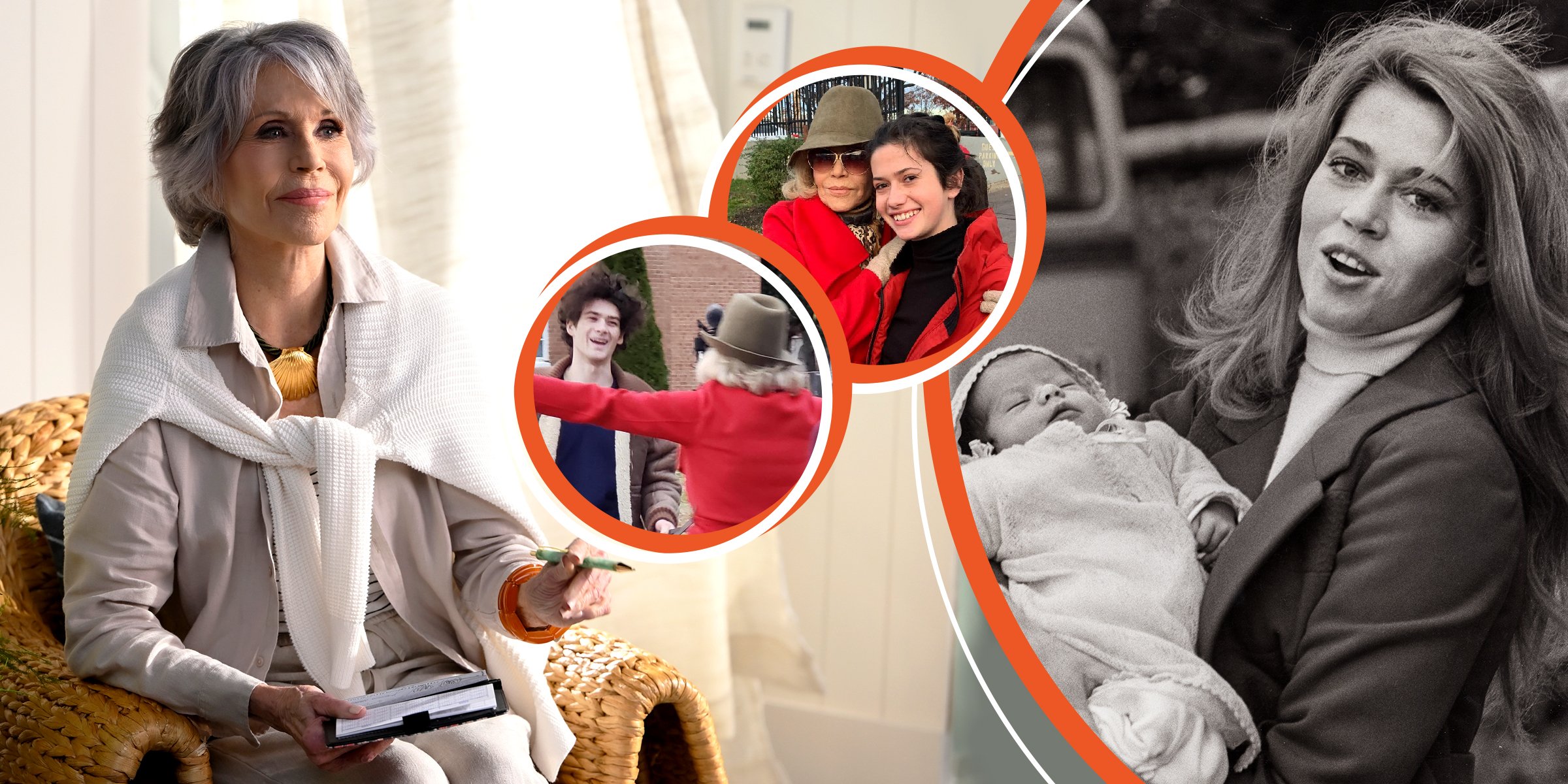 Getty Images
Single Jane Fonda Works to 'Earn' Family's Love before Her Death & Has 'Grandma Dates' with Grandkids
Jane Fonda saved the life of her adopted daughter during a traumatic time in her life. The actress has children and has been married three times, but she experienced ultimate happiness when she became a grandmother.
Actress Jane Fonda recently revealed that she was diagnosed with Cancer on Instagram. Although the thought of a cancer diagnosis can be alarming, her's is treatable; she said, "80% of people survive, so I feel very lucky."
Fonda started chemotherapy and is on her journey to recovery. One thing she learned through this experience is that "Cancer is a teacher."
The "Monster in-law" star said she had learned the importance of community and that she is not alone through this process.
Another important lesson was that even at the age of 85, she still needs to learn to adapt to different realities. Fonda is single and living alone, and since her diagnosis, a normal day for her includes a trip to the gym in the morning.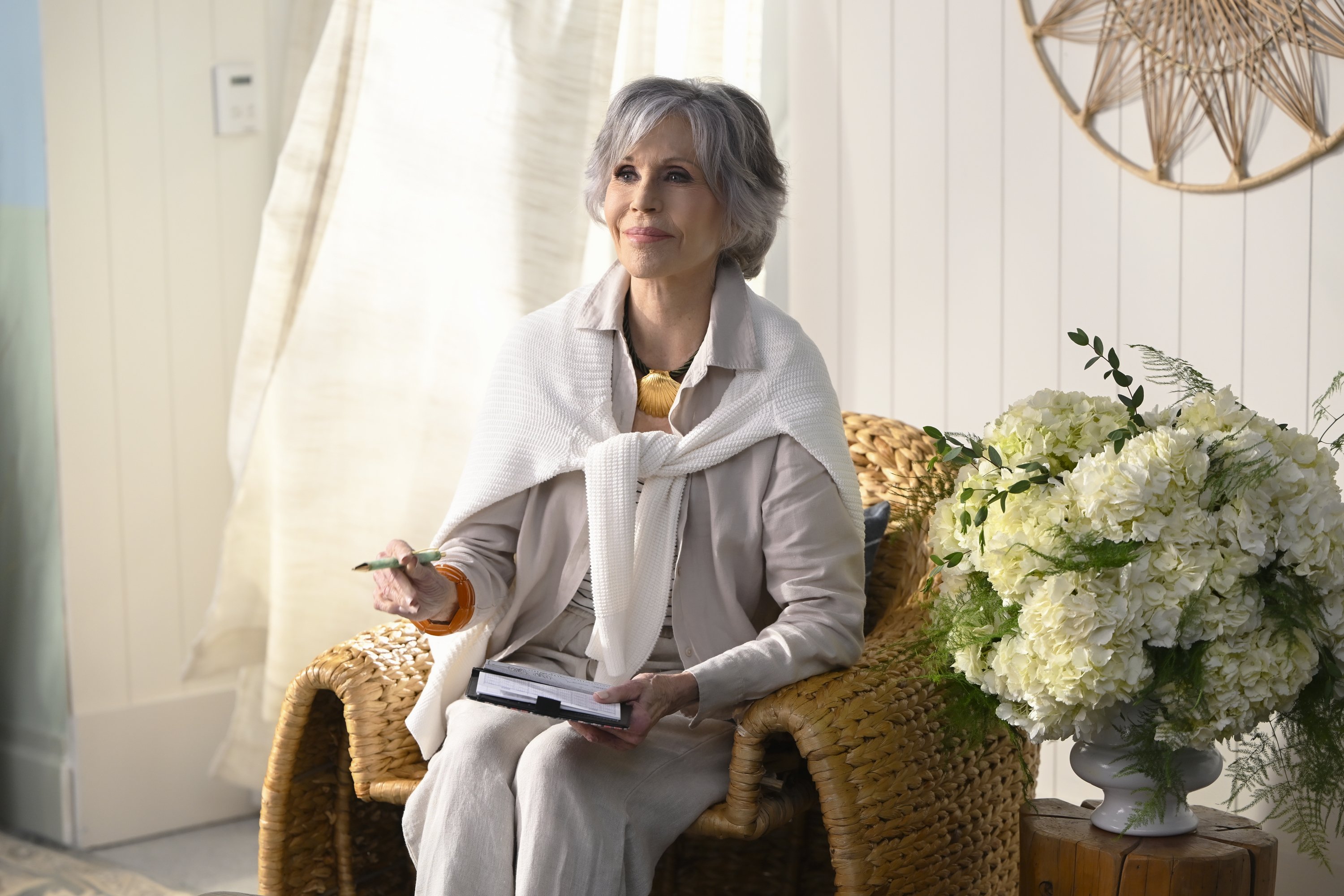 Jane Fonda on the "Tonight show with Jimmy Fallon" in 2022. | Source: Getty Images
After a quick refresh, she attends zoom meetings or writes articles for different magazines or for her blog. The actress also gets in some reading, goes through her social media, or "works on Fire Drill Friday stuff," she added.
In terms of any changes that the actress has had to adjust to, she said being on her own has been the easiest adjustment, but the hardest thing has been her inability to see her grandson Leon and her friends.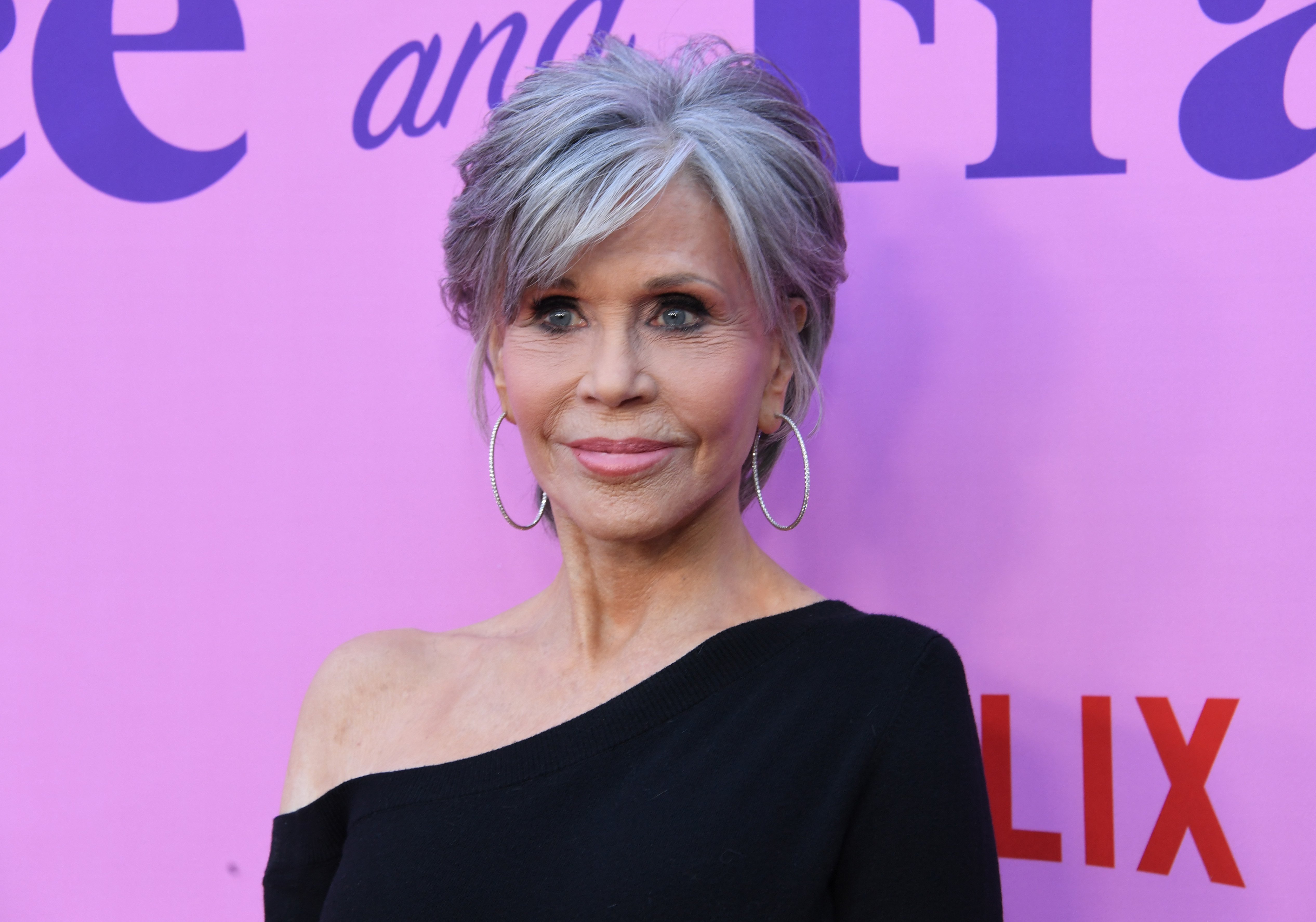 Jane Fonda in Hollywood, California, in 2022. | Source: Getty Images
However, Fonda has a big family and has been working hard to build a stronger relationship with her children to make up for past mistakes.
This Is Why Jane Fonda Felt Disconnected to Her Breakthrough Film "Barbarella"
The 1968 SiFi movie "Barbarella" was Jane Fonda's breakthrough role that gained her international recognition and where she met her first husband Roger Vadim.
Fonda and Vadim got married in 1965 and welcomed their daughter Vanessa three years later, the same time "Barabella" was released.
The film was directed by her French Russian husband, Vadim, but the actress had mixed feelings towards the film and the way her character was represented.
Fonda explained that in the film, her character, Barabella, was assigned the task of getting the spacecraft to the evil planet, which the actress felt was quite feminist.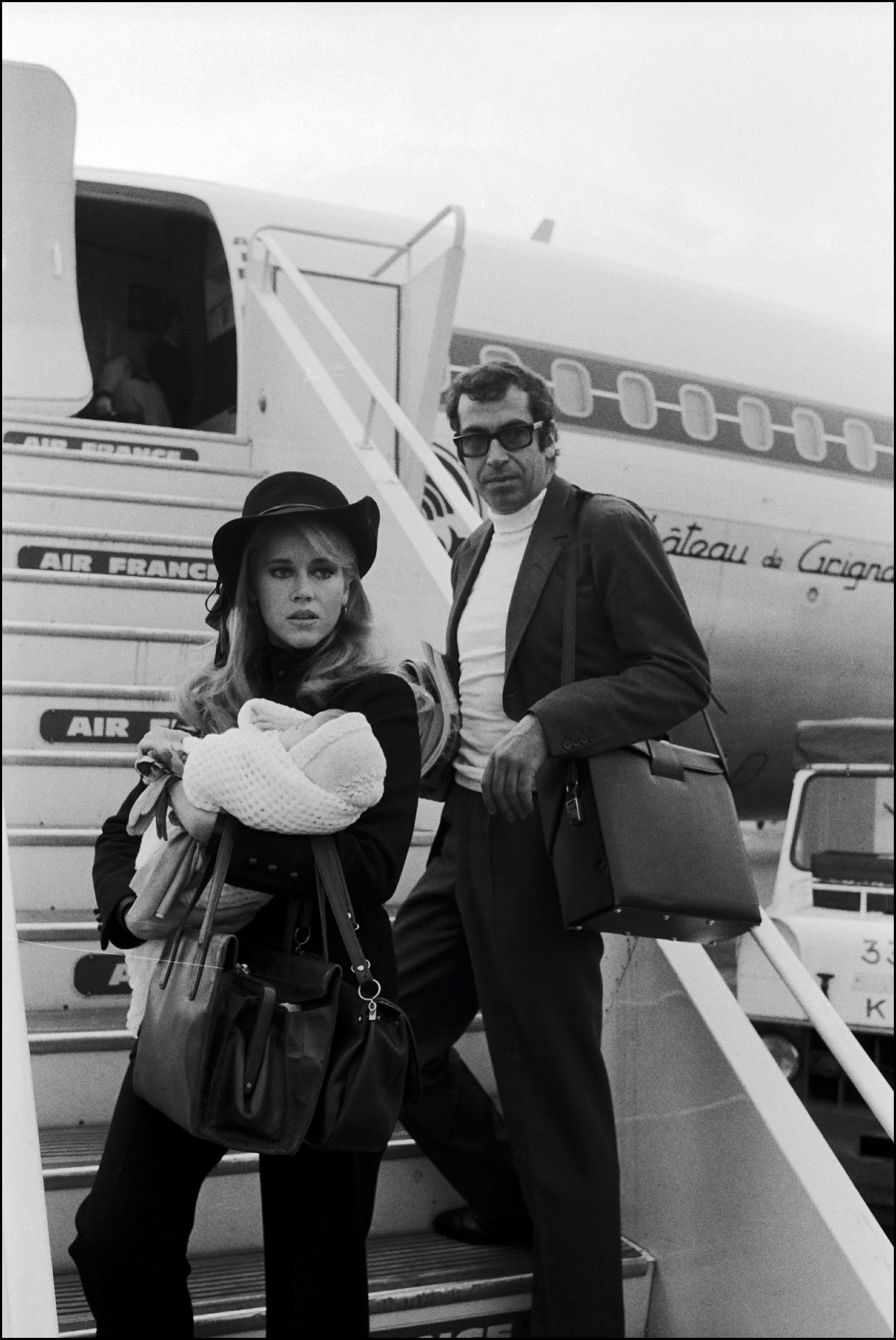 Jane Fonda, Rodger Vadim and their daughter Vanessa in France circa 1968. | Source: Getty Images
However, when Barabella landed, Fonda said the mission became about "making love and having strange sexual adventures," which made her feel objectified.
After the movie was released, Fonda moved to the United States, left her director husband, and started becoming a feminist. Although this film gained her success, the actress said she rejected it for a while.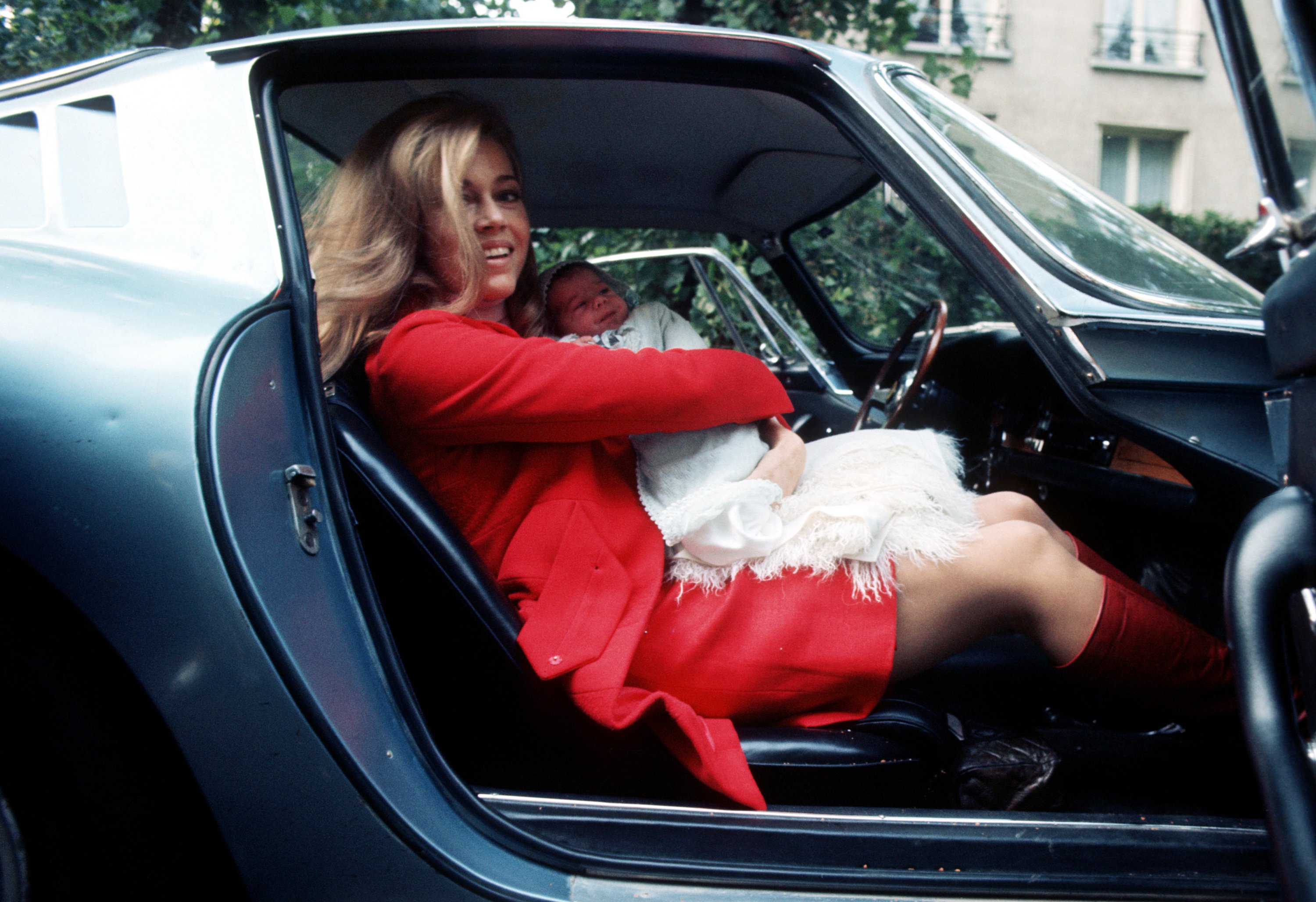 Jane Fonda and her daughter Vanessa in Paris France in 1968. | Source: Getty Images
The actress's first marriage was short-lived, but Fonda married her second husband just days after her divorce was granted, and together they saved a child's life.
Jane Fonda Saved Her Adopted Daughter's Life
In 1973 Fonda married her second husband, Tom Hayden, an activist. The couple tied the not at Fonda's Laurel Caynon home only three days after her divorce was granted.
That year Fonda and Hayden welcomed their son Troy, and a few years later, in 1988, the couple adopted teenager Mary Williams.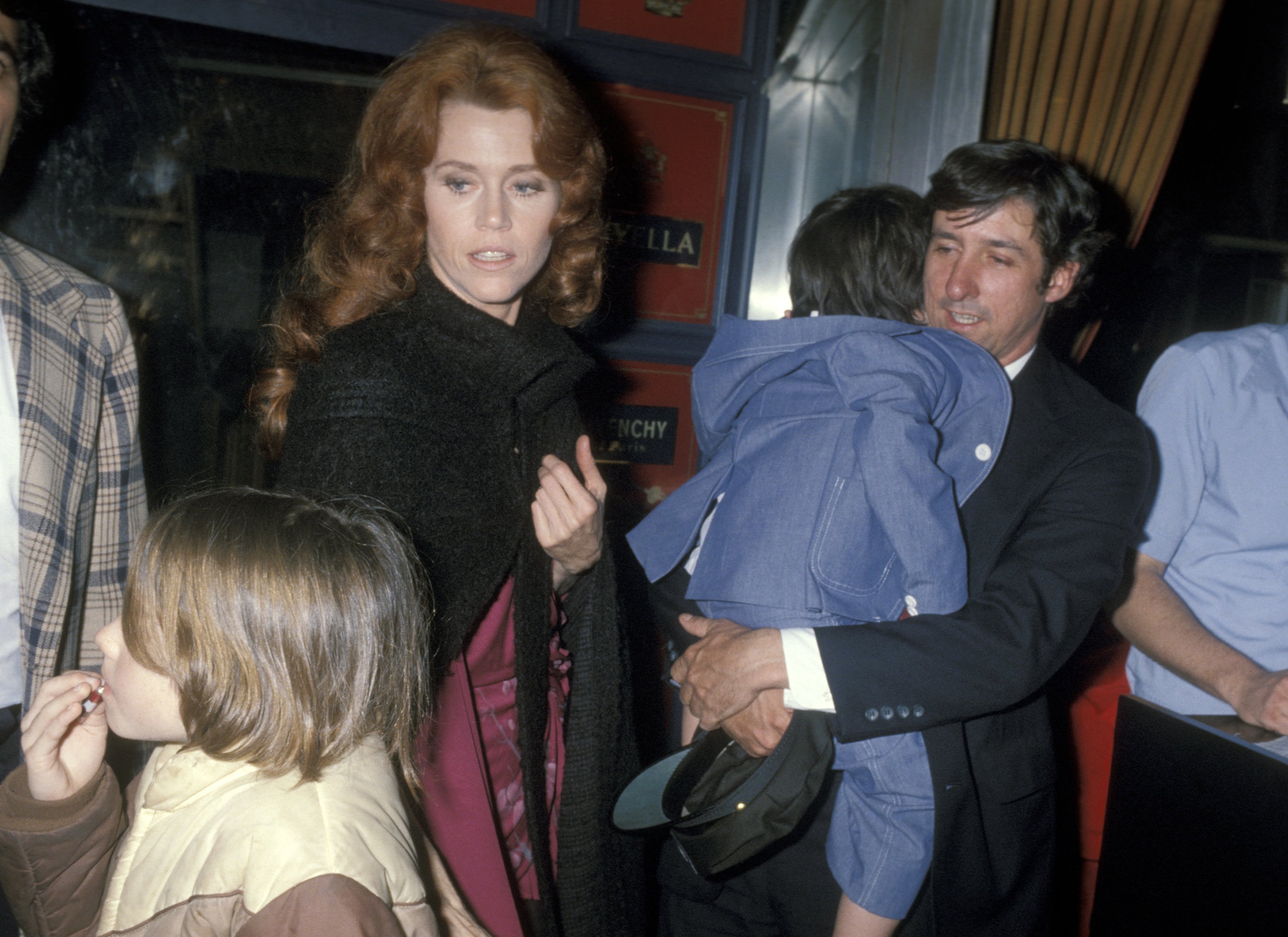 Jane Fonda with Tom Hayden and their children Vanessa Vadim and Troy Hayden at the American film institute in 1978. | Source: Getty Images
Williams did not have an easy upbringing. She used to live in the dangerous part of Oakland, California, where she was raised with five other siblings.
Her mother was a cook and sold the town's official newspaper, "The Black Panther." As Williams explained, her father was part of the "militaristic hierarchy" of the Panther, and his role was to protect black people from police brutality.
However, Williams's father was arrested. She said her mother and her five siblings would take long bus rides to visit him in prison until the visits stopped and her relationship with her father also died.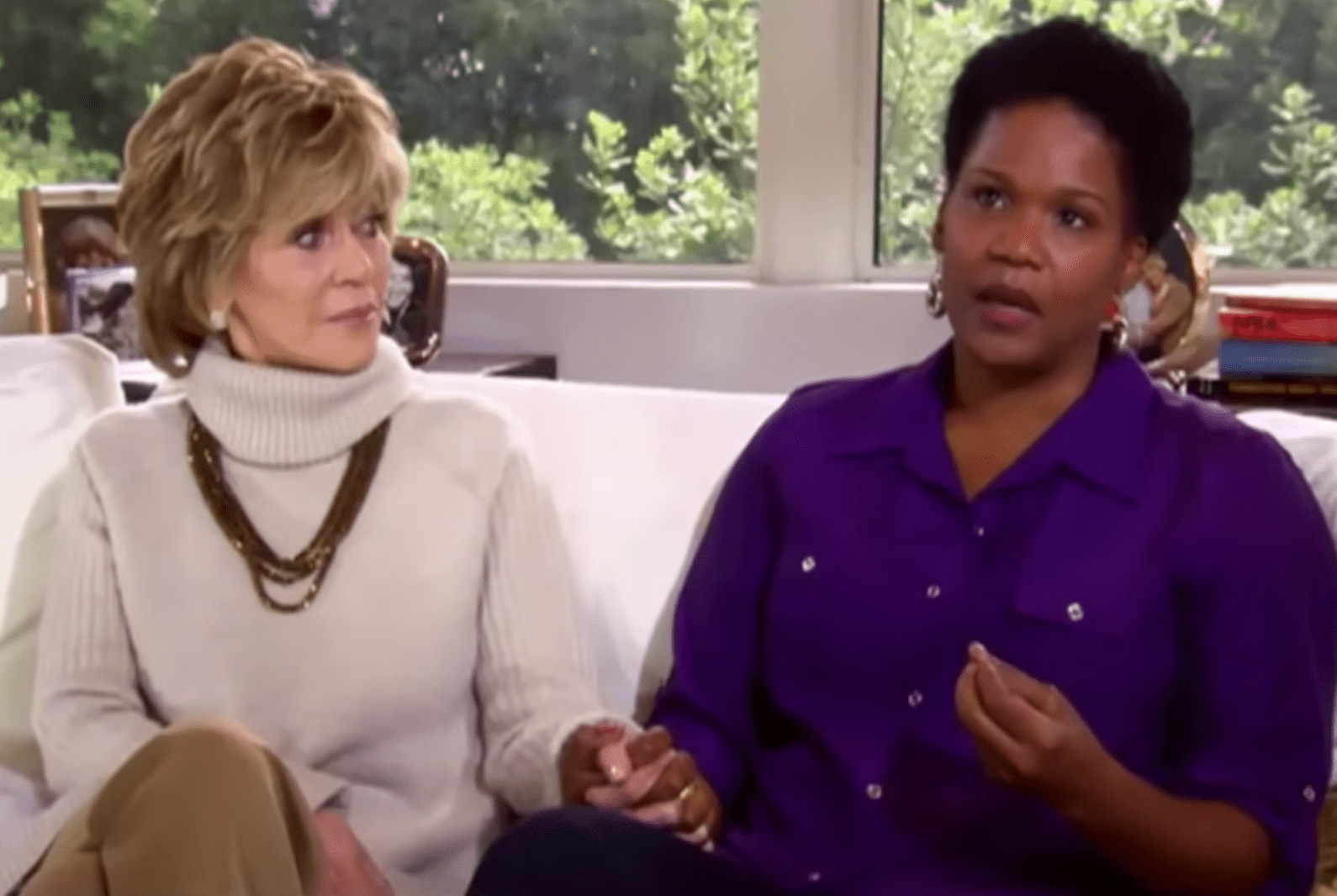 Jane Fonda and her daughter Mary Williams during an interview with Oprah Winfrey. | Source: Youtube.com/OWN
Wiliam's mother quit her job at The Black Panther when she was six without her daughter knowing. When Williams got to school, she was informed by the administrators that she would not be coming back.
The confused and hurt six-year-old girl ran home, and life for her single mother got harder. Williams then met Fonda at the camp she stayed at, and the two hit it off instantly.
Four years after their meeting, Fonda asked Williams to move into her home and offered to give her a safe and comfortable life.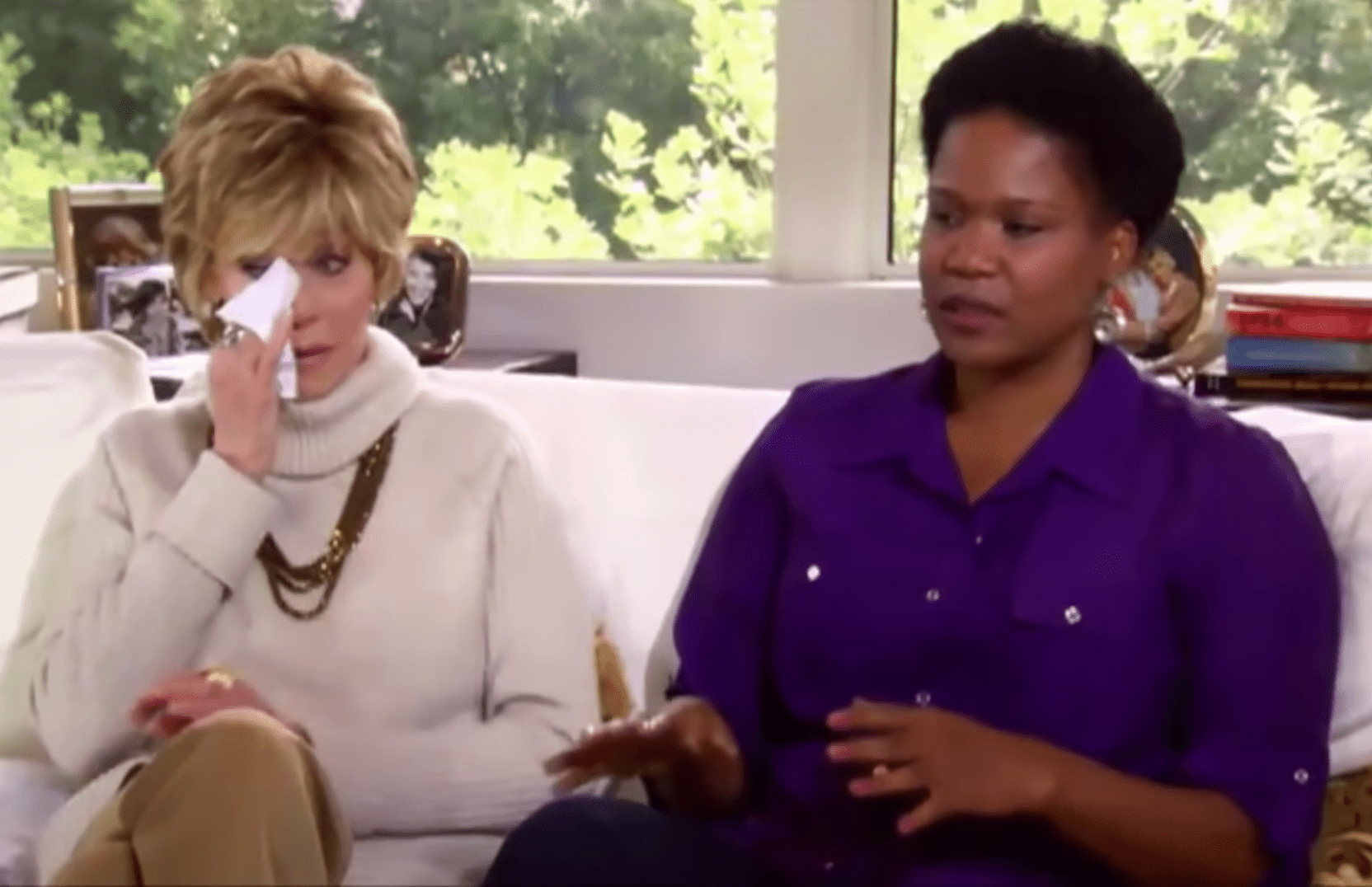 Jane Fonda and her daughter Mary Williams during an interview with Oprah Winfrey. | Source: Youtube.com/OWN
Williams said Fonda's invitation was another chance to live after a very traumatic period in her life. The 42-year-old has worked worldwide with different nonprofits and assisted researchers. She is at her happiest when her life is filled with adventure and travel.
Fonda and Hayden lived a modest life. They lived in what Fonda's father called a shack in Santa Monica. The actress confessed that they did not have a dishwasher or a washing machine.
The "Gracie and Frankie" alum said she wanted to prove to her husband and herself that she could live a life without privilege, and it worked out well because her children were happier than ever.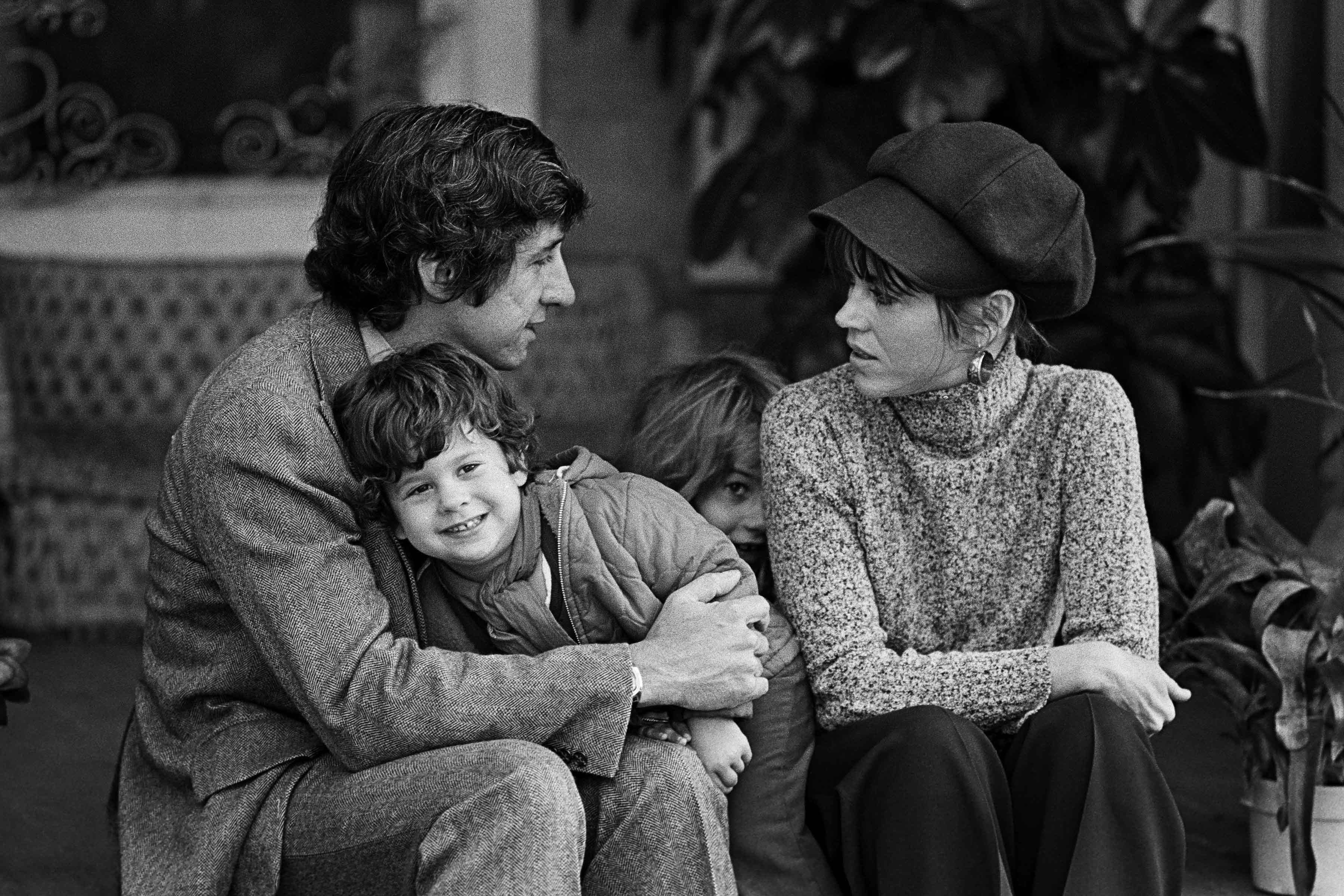 Jane Fonda, Troy Hayden, Vanessa Vadim and Tom Hayden in Santa Monica circa 1975. | Source: Getty Images
Unfortunately, Hayden and Fonda divorced after 17 years of being together because her husband fell in love with another woman. The separation devastated the actress; she admitted that she misses him a lot.
Becoming a Grandmother Changed Jane Fonda's Life
Fonda tried her luck at marriage for the third time. She married the founder of CNN, Ted Turner, in the early nineties but divorced in 2001.
However, after her divorce, the actress became a grandmother. Out of all the roles she has played long career and life, being a grandmother has made her the happiest.
"The Book Club" star admitted that she was not the best mother to her three children, but she was honest with them about her struggles and hoped they learn from her mistakes.
When Fonda was 62, her firstborn daughter, Vanessa, welcomed her first child Malcolm and she became a first-time grandmother.
Vanessa welcomed her daughter Viva three years later. However, Fonda's life changed when she held her grandson for the first time; she said:
"When my first grandchild was born, and I held him in my arms, I understood intimacy. I felt a love I had never felt before."
Fonda's son Troy welcomed his first child with his wife Simone last year. The mother of three expressed that she was in awe of how good her son was as a parent and wished she had done the same for him. However, the actress is focusing on the present moment.
Although she regrets not being a better mother, she feels that being a grandmother is her second chance at parenting, and she loves taking her grandchildren on vacations and cute grandma dates.
Above all else, Fonda loves her family more than anything. She said, "When I die, I want my family to be around me. I want them to love me, and I have to earn that. I'm still working at it."
Fonda might have regrets about her as a mother, but the actress has shown that it is never too late to learn and become a better person for your loved ones.
Please fill in your e-mail so we can share with you our top stories!
The information in this article is not intended or implied to be a substitute for professional medical advice, diagnosis or treatment. All content, including text, and images contained on news.AmoMama.com, or available through news.AmoMama.com is for general information purposes only. news.AmoMama.com does not take responsibility for any action taken as a result of reading this article. Before undertaking any course of treatment please consult with your healthcare provider.