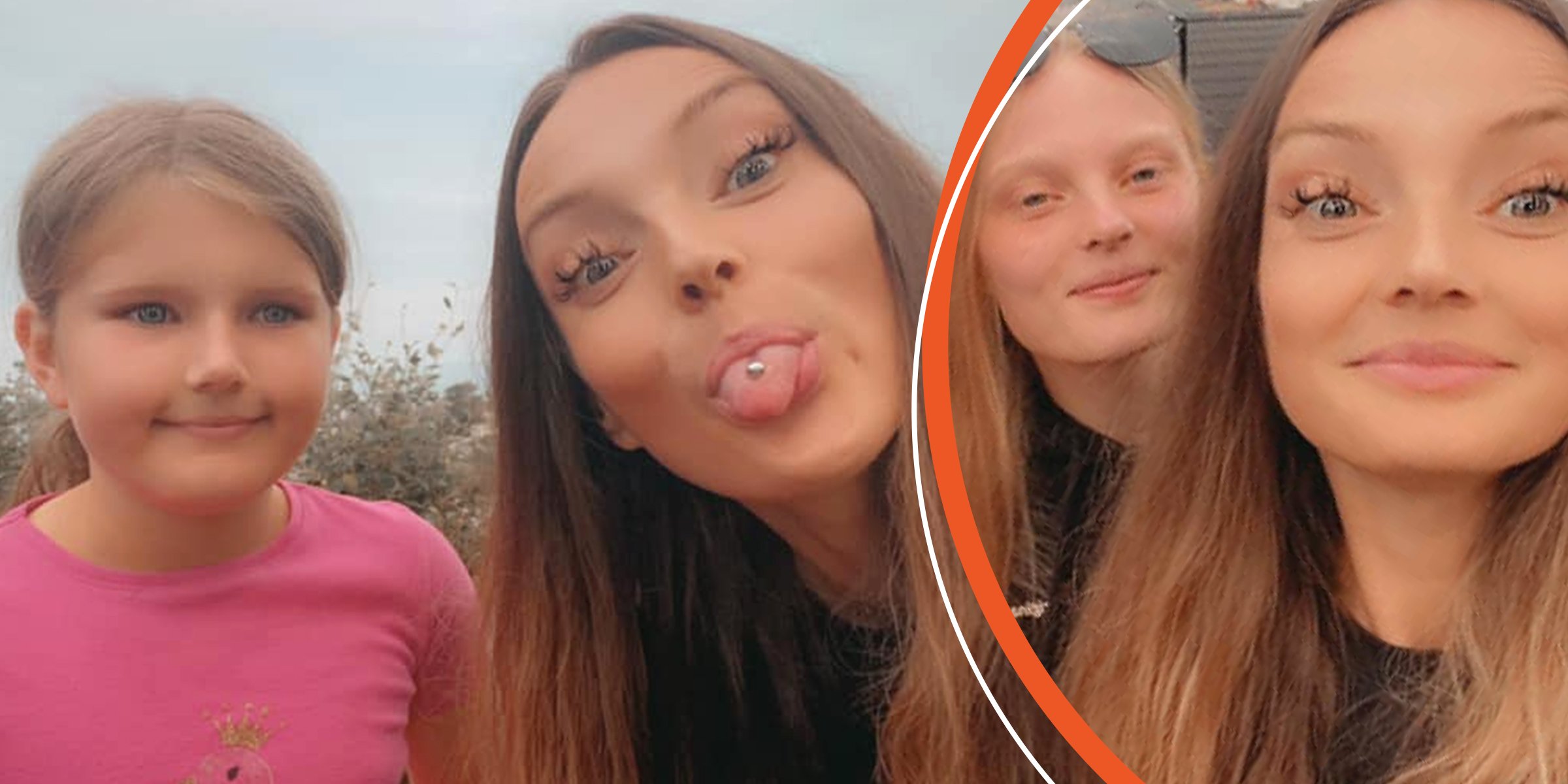 Hayley Thompson and a Young Girl | Hayley Thompson and Kiana Thompson | Source: Facebook.com/Hayley Thompson
Mom Dies on Her 36th Birthday – Family Discover Her Months-Old Video about Dying Young

When Hayley Thompson was planning her trip to celebrate her 36th birthday at her favorite place in the world, she didn't know it would be her last holiday. The mom-of-one suddenly collapsed and passed away on her special day.
They say life is unpredictable, so one needs to celebrate every day and enjoy each moment of their life to the fullest. The craziest part about our stay on this earth is that we don't know when it will end. Our last day might be days, months, or years away.
When a person dies after suffering from a disease, their death doesn't shock people as much as the news of someone's sudden demise. The woman in today's story also died when her family least expected it. Scroll down to find out what happened next.
A Lively Woman
Hayley Thompson, a mother-of-one from Manchester, England, was a kind and caring woman who loved helping others around her. She lived with her partner, Adam Woodhall, and her 18-year-old daughter, Kiana Thompson.
Her friends and family said she could "do anything for anyone" because they had witnessed her giving nature. However, none of them knew Hayley didn't have much time left. They had no idea she would soon close her eyes forever.
The Unexpected Episode
When everything was going well for Hayley, an unexpected trip to the hospital in 2016 changed her life. The doctors ran multiple tests on her and discovered she was suffering from liver scarring. However, they didn't know what was causing it.
When Hayley stood up to go to the bathroom, she suddenly collapsed.
After visiting multiple hospitals to discuss her case with different doctors, Hayley's name was put on a waiting list for a liver transplant. She was looking forward to it, but fate had other plans. She couldn't find a match despite being called to the hospital twice.
Living Her Life
"For the past two years, she was with her partner. She was just really enjoying life," Hayley's sister, Liah Thompson, said. Hayley's family felt she was disappointed after being turned down for the transplant twice, which made her decide to live freely.
Hayley's family had noticed a significant drop in her body mass. They knew she lost weight because of her liver condition but had no idea that not having a liver transplant soon would make her lose her life. Liah said:
"We all knew she was poorly and needed a transplant, but we didn't think it was needed as soon as it was."
The Life-Changing Holiday
Hayley wanted to spend her 36th birthday at her favorite place in the world with her close friends and family. She had packed her bags to spend a few weeks away from home in Devon but had no idea that would be the last holiday of her life.
Two days after reaching her favorite holiday destination, Hayley felt sick. Woodhall said she had complained to him about not feeling well, but he didn't know what would happen a few minutes later.
When Hayley stood up to go to the bathroom, she suddenly collapsed. Her friends and family tried to resuscitate her to no avail. The loving mother, sister, partner, and friend had passed away far from home.
Why It Happened
Hayley's family called 911 after witnessing her sudden seizures, but she had closed her eyes forever before the first responders arrived. Liah's sister, who was with Hayley, called her to inform her about the incident. Liah recalled:
"I was hysterical when I first got that phone call; I was screaming and shouting because I just couldn't believe it."
The doctors later revealed the cause of Hayley's sudden death. They said her spleen ruptured, which caused the seizures and, ultimately, her death. The reason behind her death made her family realize how badly she needed a liver transplant.
Her Last Message
Days after Hayley's untimely demise, her family found a heartbreaking TikTok video she posted months ago. Her message made it seem like she knew she would pass away soon. Hayley said:
"If I die young, know that I was happy."
Hayley asked her friends and family to arrange a yellow-themed funeral and hire a DJ for the afterparty. She also told them to "remind Kiana and Adam" how they made her feel special.
The Comments
After learning about Hayley's sudden death, netizens shared their thoughts on Facebook. Here are some of the comments from The Mirror's Facebook post about Hayley's death:
"She was ill. She wasn't on a liver transplant list for no reason. Too bad it didn't come in time, rest in peace, Hayley."

― (@Rebecca Louise Bailey) September 5, 2022
"So sad this beautiful lady did not get the transplant. It made me remember how lucky I am to have got mine. My thoughts are sincere to her family."

― (@Marie Morris) September 5, 2022
"Wow! She's beautiful and looks a year older than her daughter. What a shame. Rest in peace."

― (@Cath Baylis) September 6, 2022
While Hayley's family was having a tough time wrapping their heads around her sudden demise, they set up a GoFundMe page. They needed money to bring Hayley back to her hometown and "give her the sendoff she deserves."
We extend our heartfelt condolences to Hayley's family and pray they get the strength to deal with the pain of her sudden death.
Click here to read another story about a mother-of-two who suddenly died while flying to her hometown with her family after living abroad for fifteen years.
Please fill in your e-mail so we can share with you our top stories!
The information in this article is not intended or implied to be a substitute for professional medical advice, diagnosis or treatment. All content, including text, and images contained on news.AmoMama.com, or available through news.AmoMama.com is for general information purposes only. news.AmoMama.com does not take responsibility for any action taken as a result of reading this article. Before undertaking any course of treatment please consult with your healthcare provider.