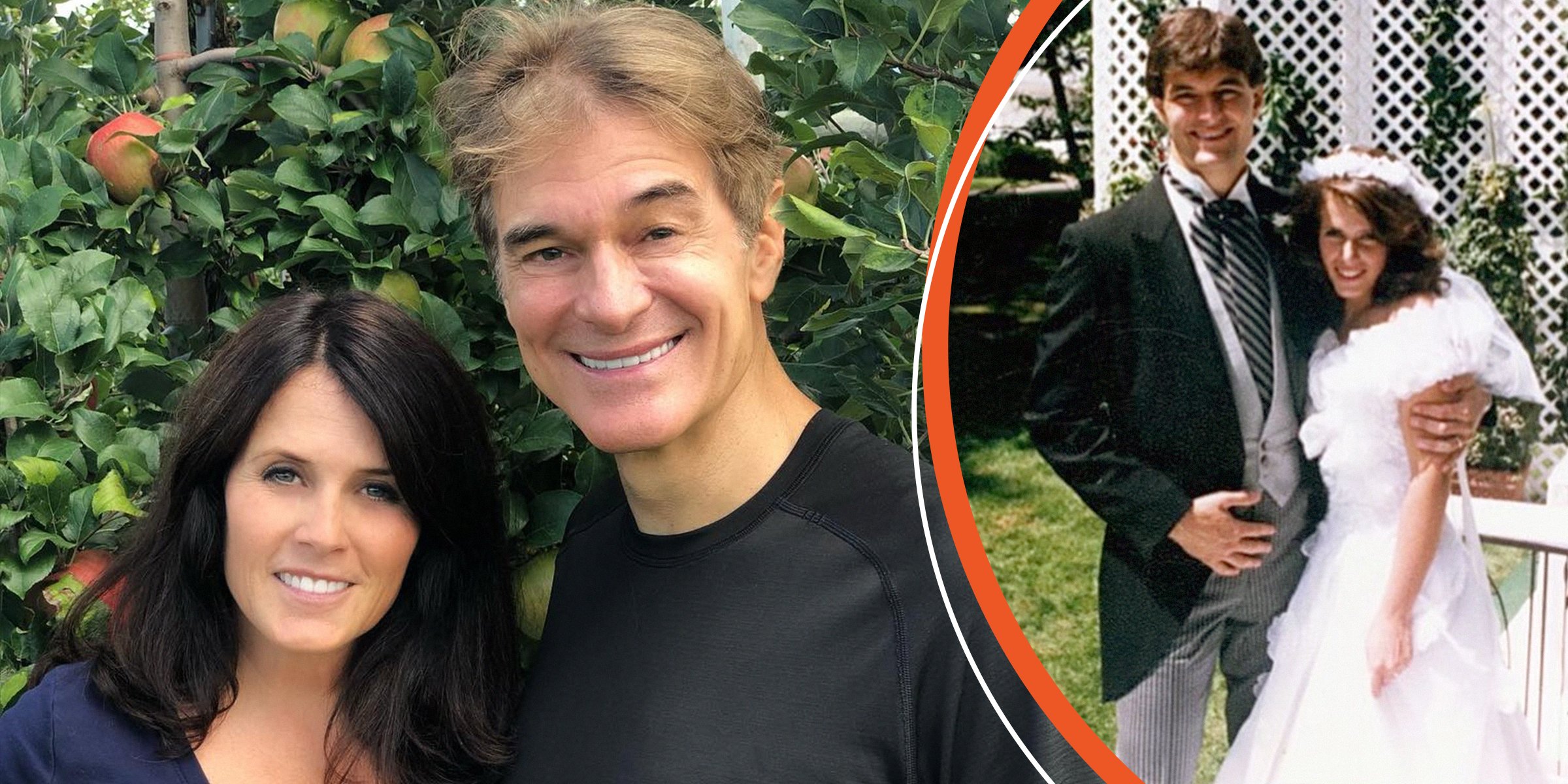 Lisa Oz and Dr. Mehmet Oz | Dr. Mehmet Oz and Lisa Oz | Source: Instagram.com/lisaoz | Instagram.com/dr_oz
Dr Oz Chased Down His Wife after 'Arranged' Marriage — They've Been Together for 36 Years & Raised 4 Kids

Dr. Mehmet Oz met his wife, Lisa, in the most fascinating way after their parents set them up. While they did not hit it off immediately, a terrible fight put things into perspective, and they gave love a chance. Decades later, they have raised four beautiful kids successfully and are doting grandparents.
Dr. Mehmet Oz has been married to his wife for over three decades, and despite their union's longevity, the two do not seem to be slowing down.
Their relationship, a successful one by Hollywood standards, is one of Dr. Oz's most significant achievements. The TV personality, who is also an author, professor emeritus, and retired cardiothoracic surgeon, says the secret to staying happily married is renewing the relationship regularly.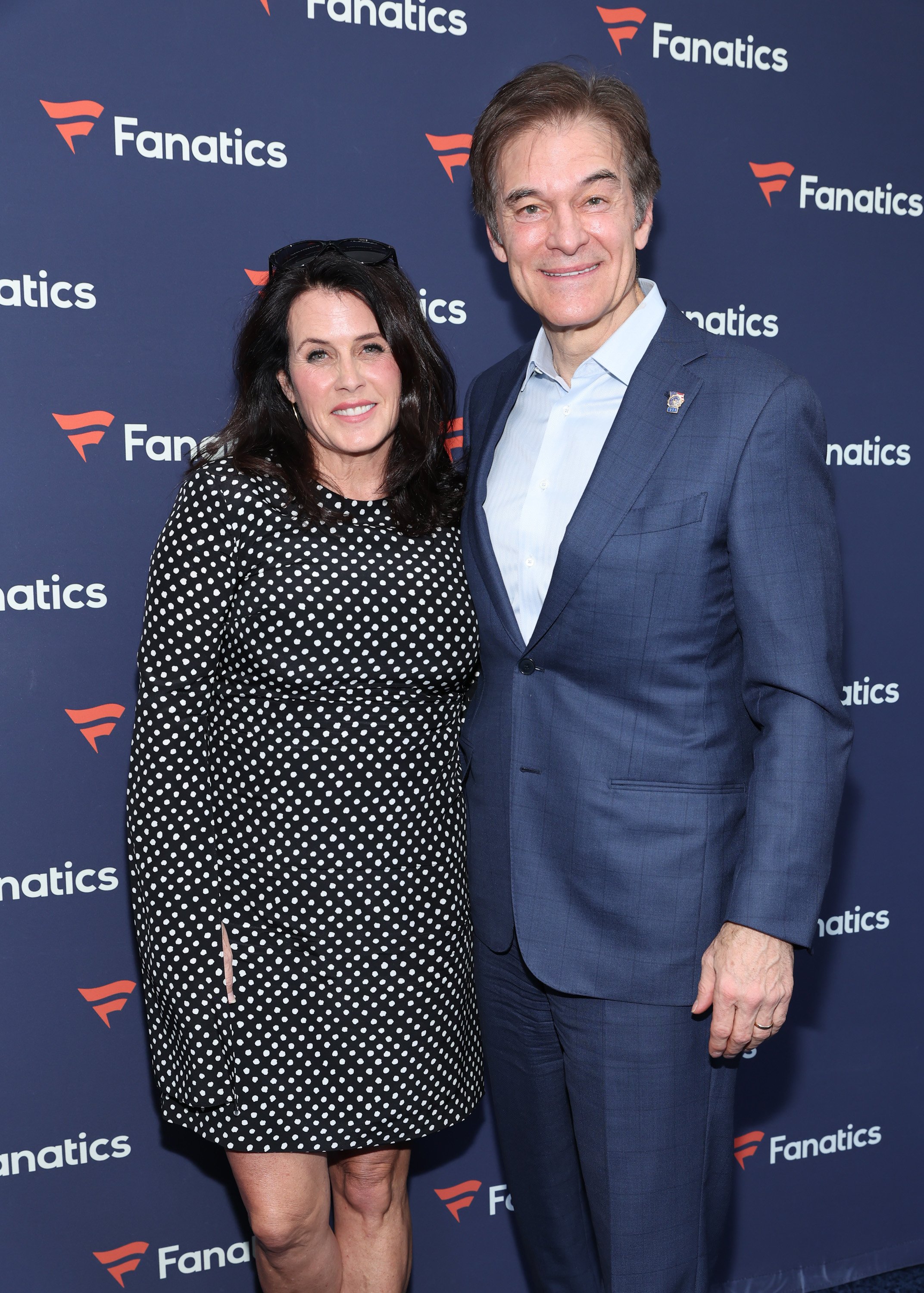 Lisa Oz and Mehmet Oz attend Michael Rubin's 2022 Fanatics Super Bowl Party on February 12, 2022 in Culver City, California | Source: Getty Images
Like with work and other friendships, relationships and marriage require reinventing every seven years. Dr. Oz also emphasizes the significance of being in a supportive partnership with one's spouse.
His wife, Lisa, is the only person he could truly count on to have his back even at the roughest times. He gushed over her saying:
"She's the best, she rubs my head. She gives me ideas. She calms me down because you know the perspective around a lot of these things is important."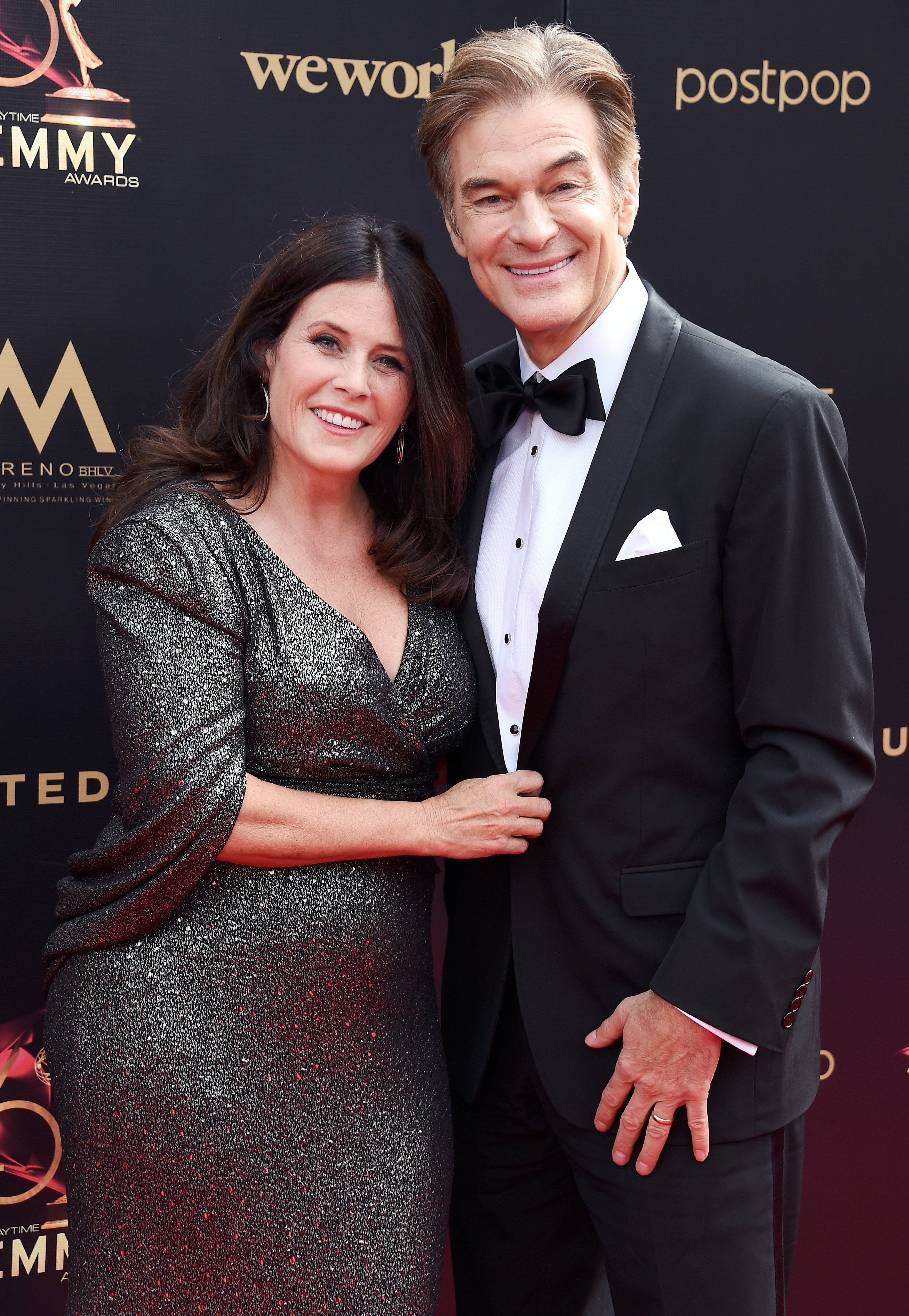 Lisa Oz and Dr. Mehmet Oz attend the 46th annual Daytime Emmy Awards at Pasadena Civic Center on May 05, 2019 in Pasadena, California. | Source: Getty Images
Even though everything with him and Lisa panned out well in the end, things were not always so smooth sailing for Dr. Oz. They started their relationship with their parents arranging a dinner in an attempt to get them together.
An Arranged Marriage Gone Right
Some cultures still practice arranged marriages. Like any other, some work out while others don't. And while many may consider the method unorthodox, Dr. Oz and Lisa were lucky that their parents thought them perfect for each other.
The pair met through their parents as Dr. Oz's dad was friends with Lisa's dad. They invited the kids to have dinner with them one evening, in a sort of "arranged marriage."
Dr. Oz got there first, and Lisa had no idea who he was. She thought he was the maître d' and recalls thinking, "Wow, that waiter is so hot." She remembers that they did not speak or get to know each other all night as Dr. Oz only talked to her mom.
However, he had a plan in mind. He figured that if he got in Lisa's mom's good graces, he would get Lisa to like him and agree to a date. Eventually, he did ask her out, but Lisa would only go out with him if he was not dating anyone else.
He thought her demands were a bit clingy but also found her straightforward approach refreshing. They went on their first date, which Lisa often regards as "kind of a disaster." Despite taking her out to a steakhouse even though she is a vegetarian, she gave him a second chance and they started dating officially. He recalls:
"We dated for about seven months, and then we got into a big fight, and I realized I couldn't live my life without Lisa."
He realized it was time to get serious about his relationship, so he chased her down the street. In a spur of the moment, he picked up a tab from an aluminum can on the ground and presented it to her, saying that while he knew it was not much, he wanted them to make something out of it. He wanted to marry her.
Thirty-seven years, four children, and a handful of grandkids later, they still have stars in their eyes. On their 36th anniversary, Dr. Oz posted a throwback photo of their wedding day, thanking Lisa for all she does. He doted over her saying:
"The best thing I ever did was marrying Lisa. Best thing I ever did."
Building a Home and a Family Together
Since walking down the aisle in 1985, the couple has welcomed four children. They had their first, Daphne, an author, and TV host, followed by Arabell, Zoe, and Oliver.
They live in their Palisades six-bedroom, eight-bathroom mansion they constructed from scratch and where they have raised their children. They started hunting for a home over two decades ago before settling for a plot on top of the Palisades, a hilly area in Cliffside Park, New Jersey, overlooking the Manhattan skyline.
The house has been more than a home for Dr. Oz, Lisa, and their family and is also the venue for countless birthdays and numerous other milestones.
While they are now empty nesters, Dr. Oz and Lisa were happy to welcome back DaphNe and her husband John and their four children, Philomena, Jovan Jr, Domenica, and Giovanna, to live in their pool house as they searched for a new place of their own.
The arrangement brought back life to the home, as their house was once more filled with endless bins of toys and became a fun-filled place as the family bonded.
In addition to his beautiful kids, Dr. Oz also takes pride in being a doting granddad to his grandchildren. Dr. Oz shared how much he enjoys it when his kids and grandchildren visit them in New Jersey, as it is a guaranteed fun time. He revealed:
"I like it when the kids run into the house and they can't wait to get in here. It becomes like a beehive."
One of his favorite pastimes is spending time with his grandkids, and he admits that his grandchildren often want to see him because they know that when they do, they always do something fun. He says he always wants to do something active and catch their reactions whenever things don't go well.
He admits he often goes terribly overboard with his grandkids, and his wife often calls him out for meddling and nudging them all the time, as he always wants them to swim in the pool with him, run around or visit places.
Dr. Oz disclosed that he loves spoiling his grandkids with toys and is a game babysitter. He loves it when his daughter Daphne is working so he can "kidnap" the kids and take them back to New Jersey with him.
He also confessed on many occasions that they have him wrapped around their fingers, as they can get anything they want from him.
Please fill in your e-mail so we can share with you our top stories!