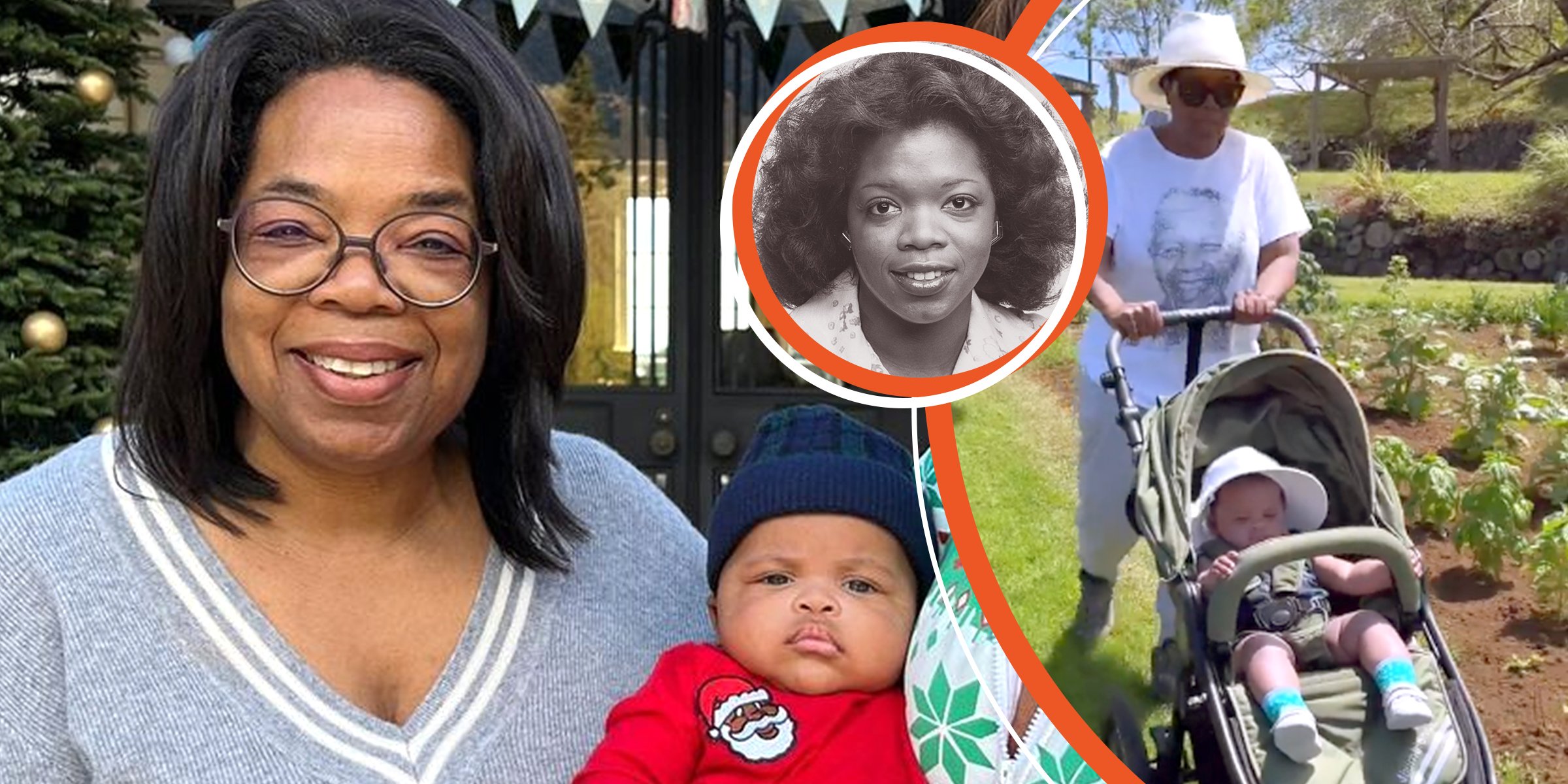 Oprah Winfrey and Luca | Oprah Winfrey | Source: Instagram.com/Oprah | Getty Images
'Auntie' Oprah Pushed Stroller for the 1st Time — She Never Held Her Own Baby Who She 'Saved' at 14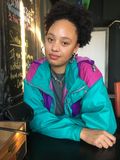 After Oprah Winfrey fell pregnant and lost a baby at 14 years old, she took a second chance at life and decided to change her life for the better. The talk show mogul has built a beautiful life with her partner Stedman Graham, and now she is enjoying her role as Auntie O.
Talk show legend Oprah Winfrey recently let us into one of her garden adventures and her "auntie" duties with baby Luca. The talk show host shared a video of her pushing a stroller for the first time in her life.
Winfrey looked excited but simultaneously cautious; she admitted that it was all new territory for her. But she was happy to let Luca feel all the different textures in her garden.
Winfrey never had children of her own, but at the end of the video, she acknowledged that even at 68 years old, there is still room to learn something new.
Oprah's Painful Childhood Memory
Winfrey is successful and loved worldwide for her kind heart and willingness to help and make people feel good through her talk show.
However, the journey to success and happiness was not easy for her. On her talk show segment "Oprah's life Class," she shared a painful childhood experience.
The "Color Purple" star was abused from a young age and fell pregnant at 14 years old due to these atrocities. Winfrey hid the pregnancy for seven months, and when her mother found out, she sent her to a detention home.
Throughout her childhood, the detention home was described as a place for bad girls. But Winfrey knew she was not a bad girl because her pregnancy resulted from pain and trauma.
As she stood in the line with her mother waiting to be processed, Winfrey said she was told there was not enough space for her. So she was sent to live with her father.
As Winfrey told this story, she referred to the child as "the baby" because she felt disassociated. The baby was a boy but died after one week after her giving birth, and Winfrey did not get the chance to hold him.
This experience changed her life forever; Winfrey said her father told her it was her second chance at creating a better life for herself, and she never looked back.
Oprah's Reason for Not Having Children
Winfrey met her now-life partner Stedman Graham at a charity event in 1986 while she was in her thirties. The couple dated for about ten years before Graham thought it was time to take their relationship to the next step.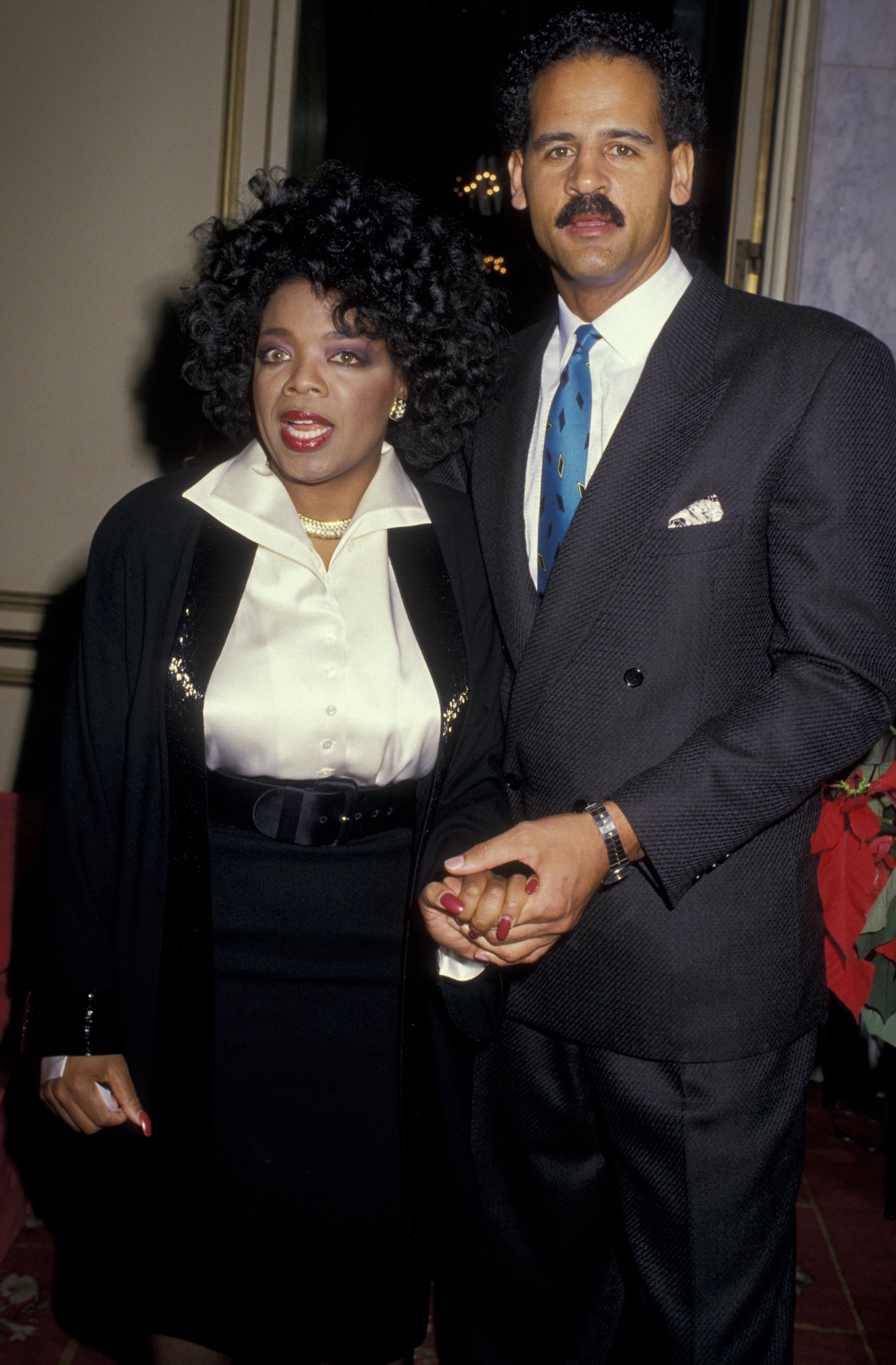 Oprah Winfrey and Stedman Graham in Beverly Hills 1987. | Source: Getty Images
Winfrey was hanging out with her best friend Gayle King Bumpus in the kitchen of her Indiana home. The best friends were waiting for Graham to return from Chicago so they could have a night in to watch Winfrey's new upcoming talk show.
But they never got to see the tape because when Graham got home, he pulled Winfrey outside, and when she came back, she said to Bompus, "You are not going to believe this, Stedman just proposed!"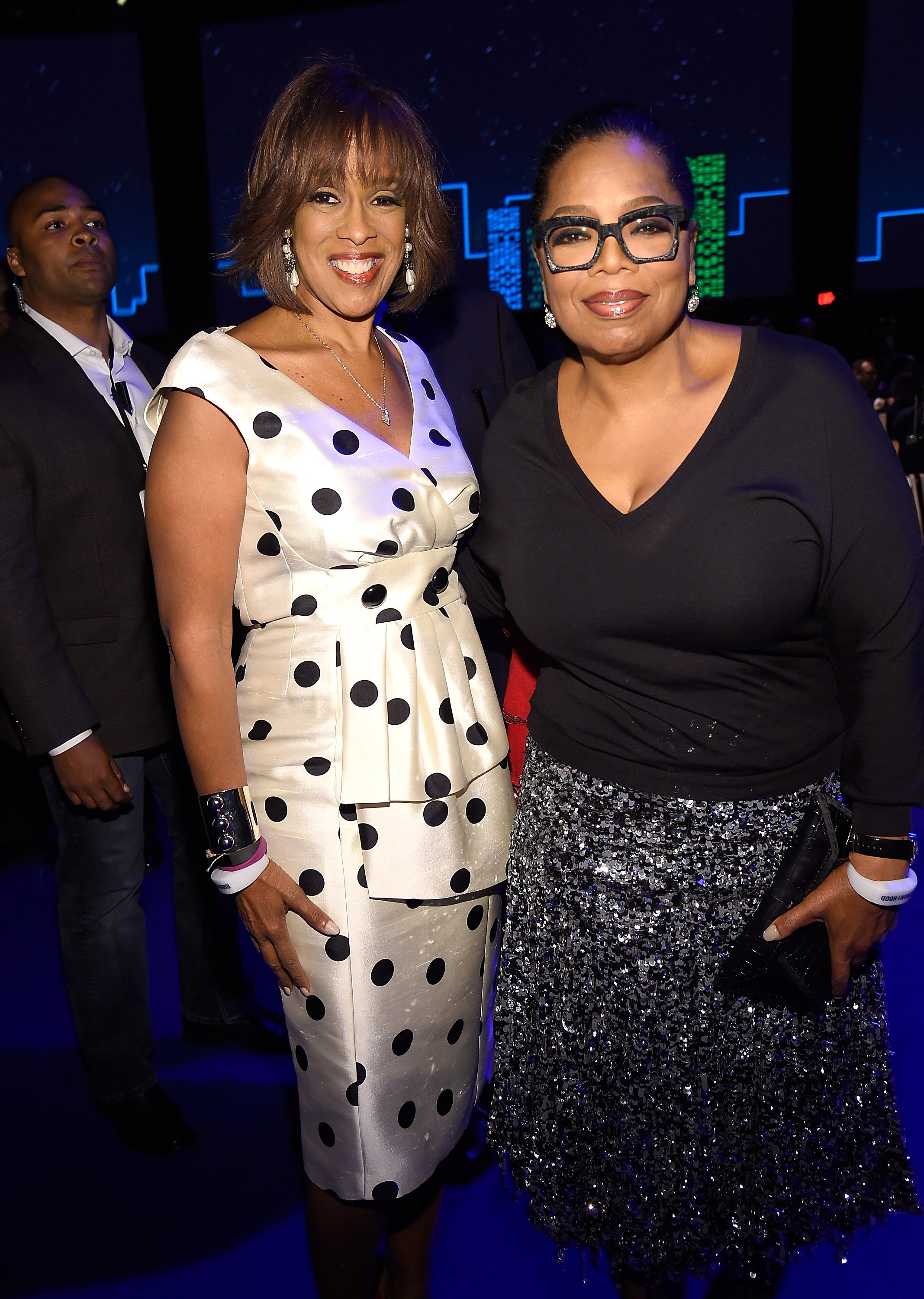 Oprah Winfrey and Gayle King Bompus in New York 2016. | Source: Getty Images
When Graham suggested that they marry, Winfrey asked him if it was a real proposal and her partner said he just wanted to marry her.
The talk show mogul was flattered that Graham wanted to spend his life with her. Therefore, the couple was officially engaged and planned to get married in 1993 but never set a date.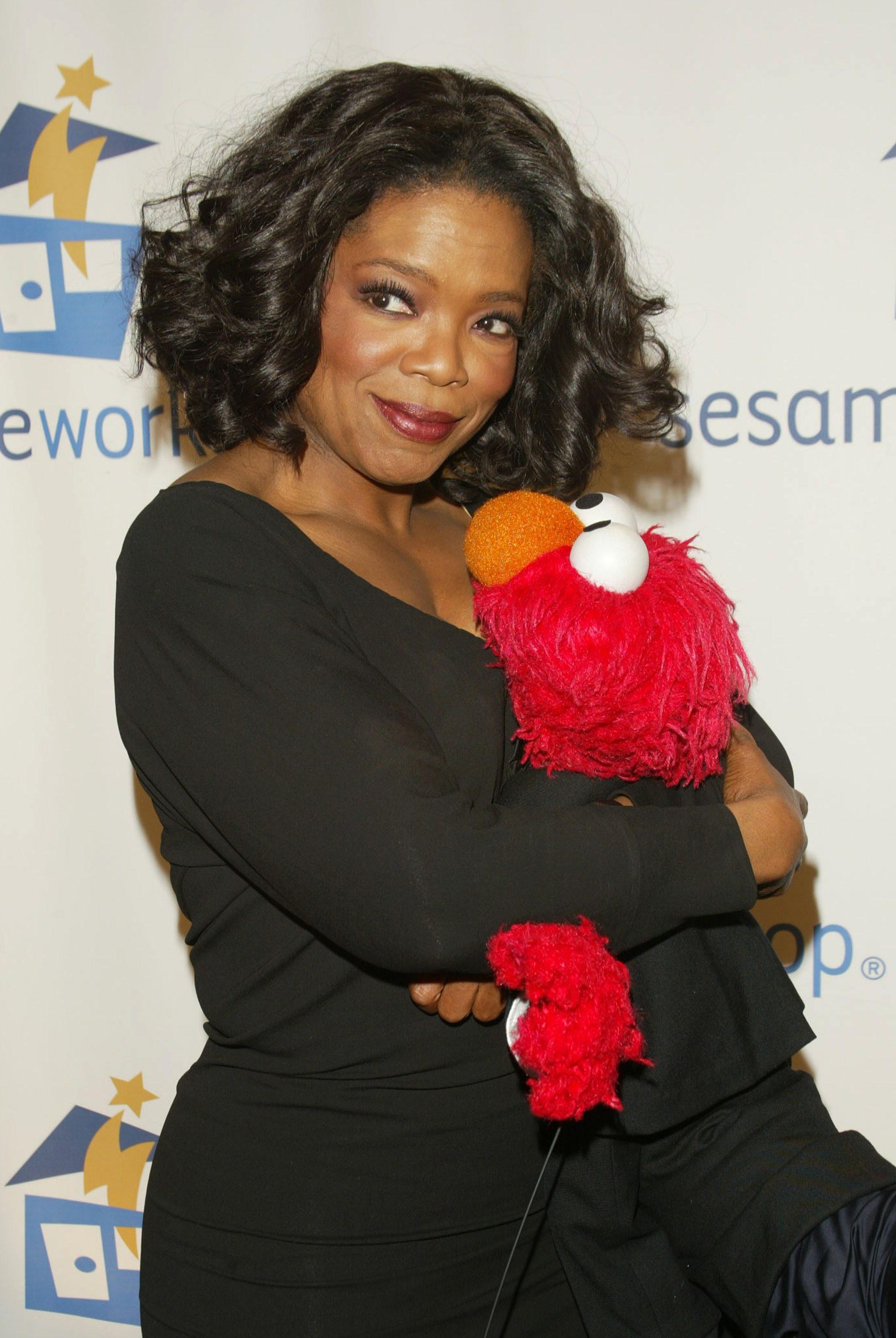 Oprah Winfrey in New York 2004. | Source: Getty Images
The wedding never happened, but the public emancipated Winfrey to get married so much that there was a fake story about them having a wedding.
Both Winfrey and Graham have made it clear that they are happy together and will get married when they want to.
They also never had children, even though after their engagement Winfrey did consider the idea of coming to a wife and a mother. She decided not to have children because she realized the kind of responsibility and sacrifice required to be a mother.
The actress does not regret her decision not to be a mother or a wife. Though Oprah has never had a child, there is the one who she loves and treats like her own grandkid.
Oprah Becomes "Auntie O"
Winfrey has recently welcomed her new favorite person, baby Luca, her best friend Bompus' grandchild. Luca was born during the pandemic, and Winfrey was very careful and disciplined about her covid-19 restrictions.
A year after Luca was born, Winfrey hosted a welcome celebration for Luca, and everyone that attended had to abide by her "policy" of being tested, vaccinated, and boosted.
The actress loves Luca so much that she admits she spends more time with him than his grandmother. She joked on the "Ellen Degeneres Show" about the names she and Bompus wanted Luca to call them.
Winfrey said Bompus wanted Luca to call her "Gaia," which means mother earth. But Winfrey thinks her best friend is taking being a grandmother a bit too far.
The talk show mogul suggested that her preferred name, "Auntie O," is much simpler and nicer than "Gaia." It is adorable to see Winfrey and Bompus share such a special moment together and be equally excited.
Additionally, Winfrey really respects how her best friend and her daughter have chosen this sacred journey of motherhood and turned it into something beautiful.
Winfrey loves how Luca is able to bring everyone together, and it is fascinating to see him grow. We will probably see more adventures of Antie O and Luca on her social media.
Please fill in your e-mail so we can share with you our top stories!